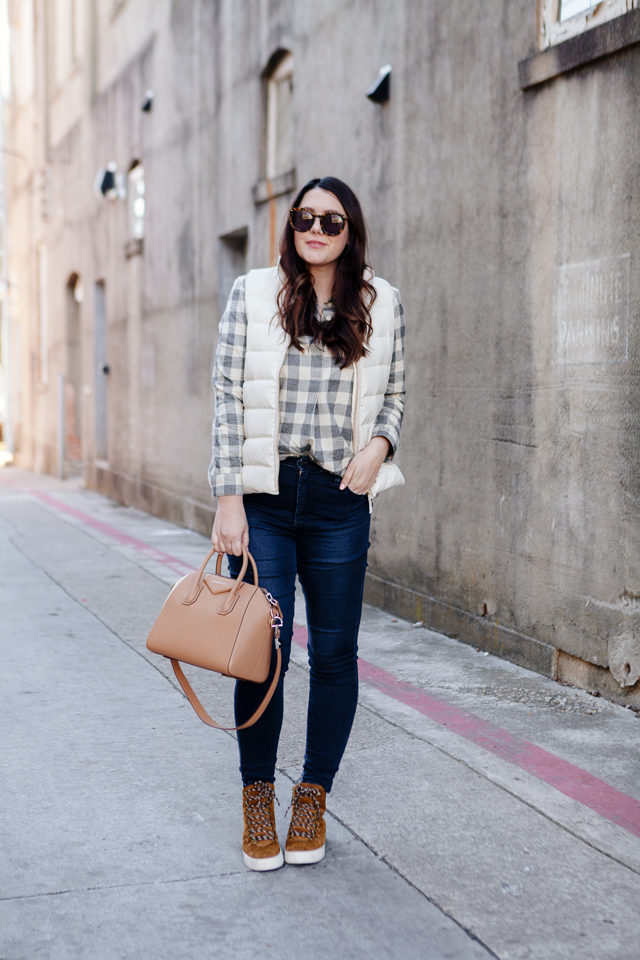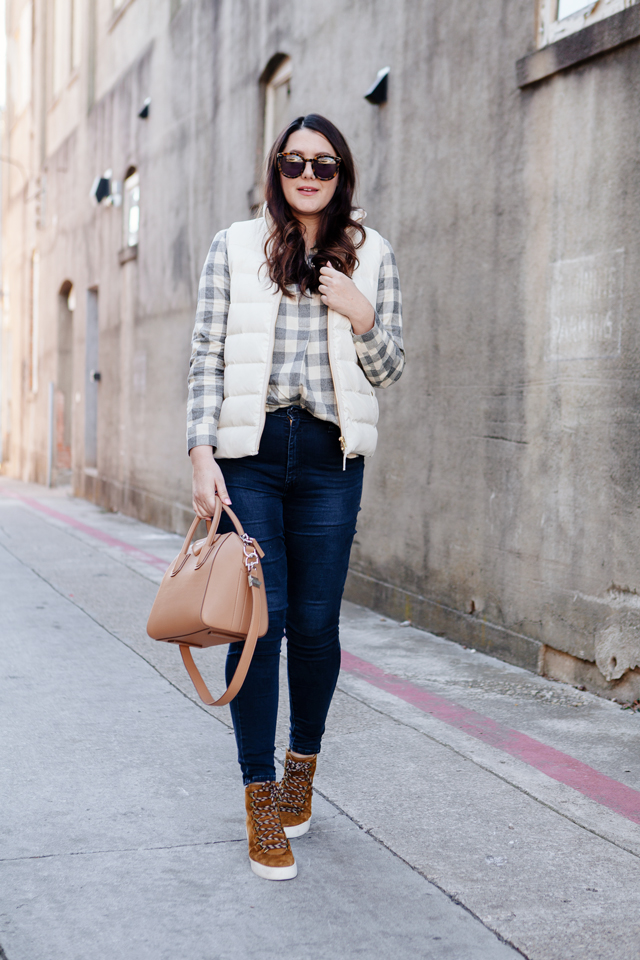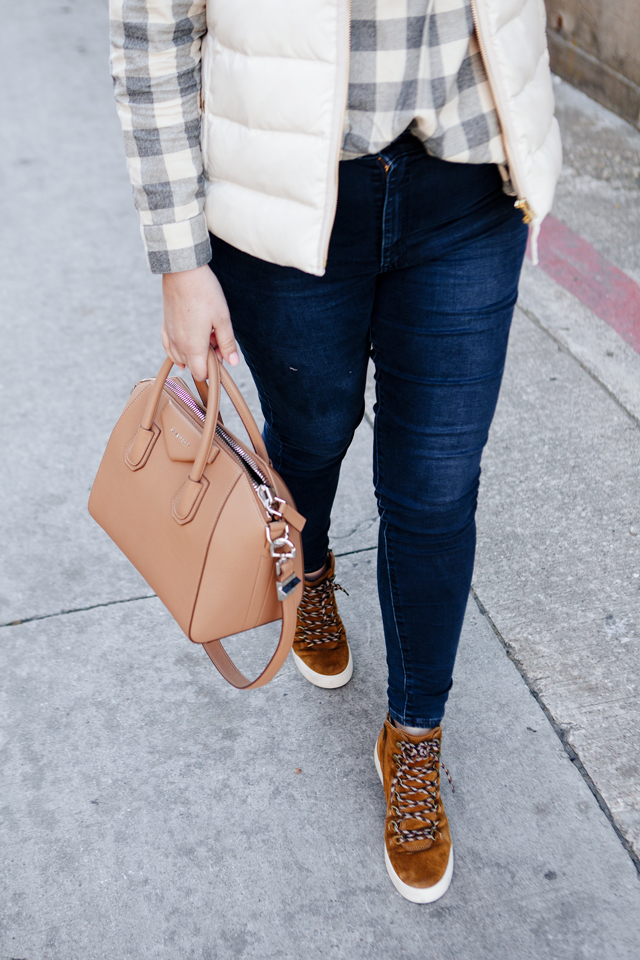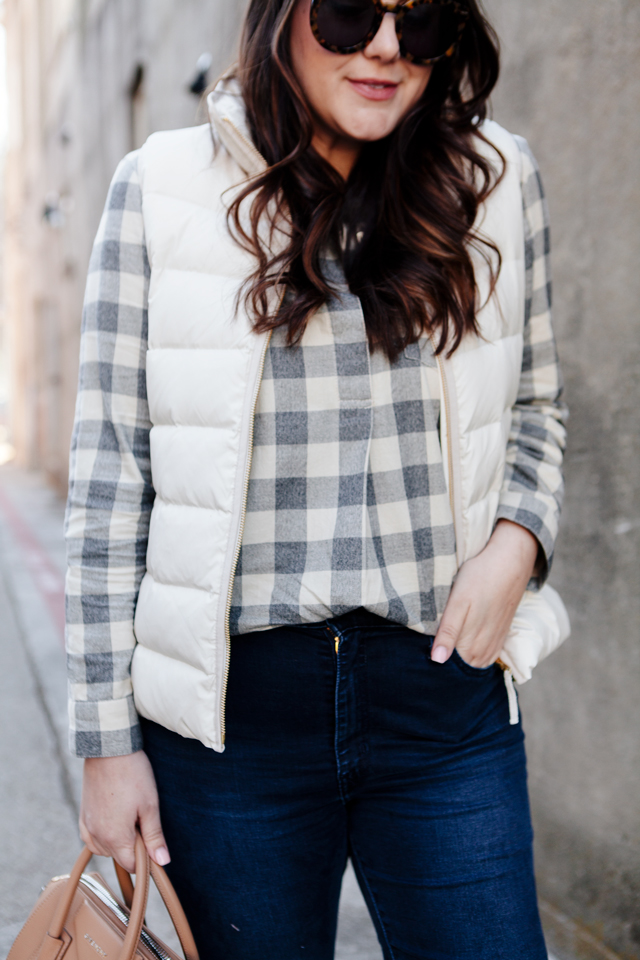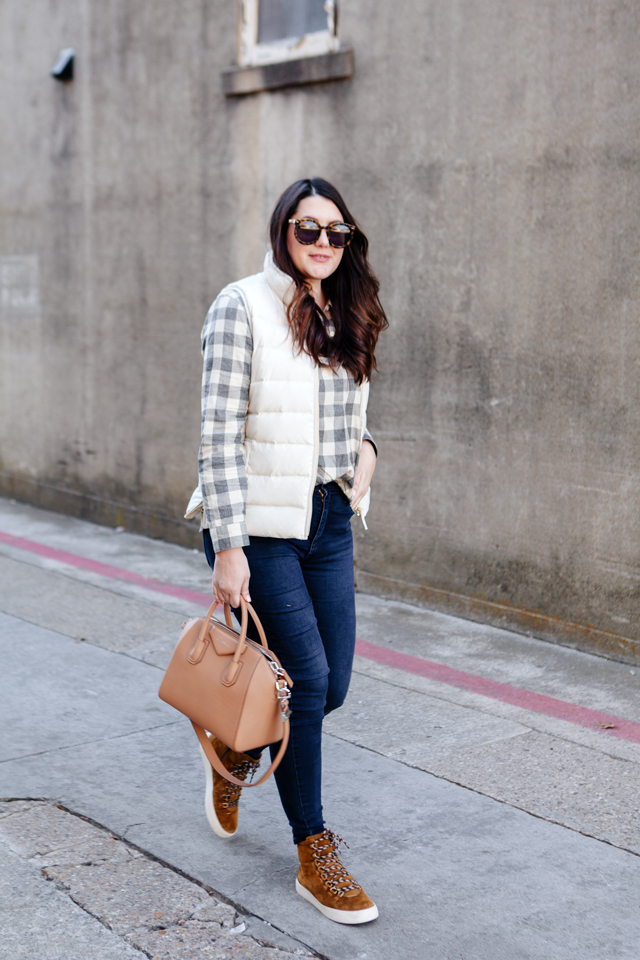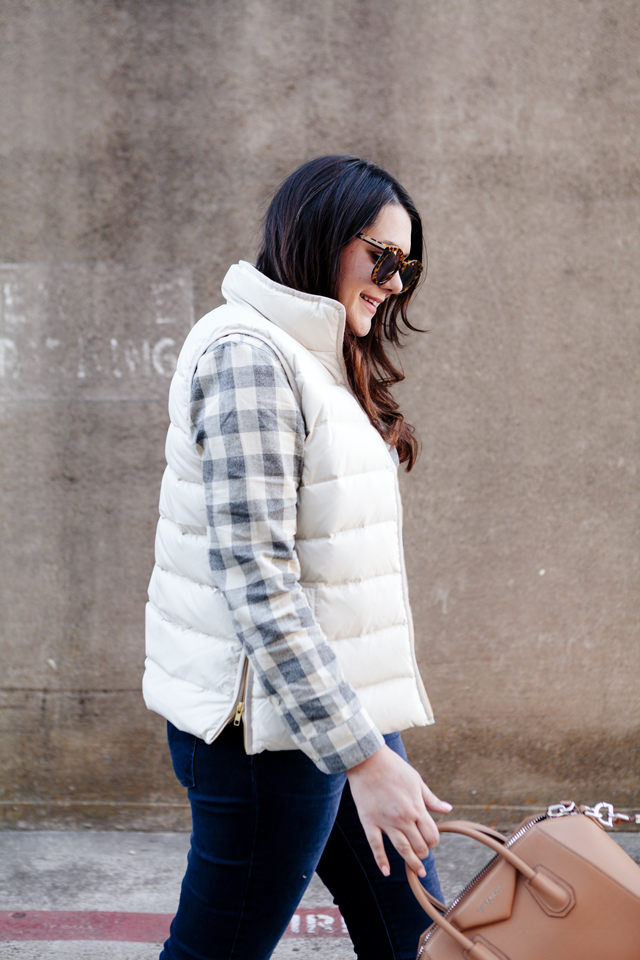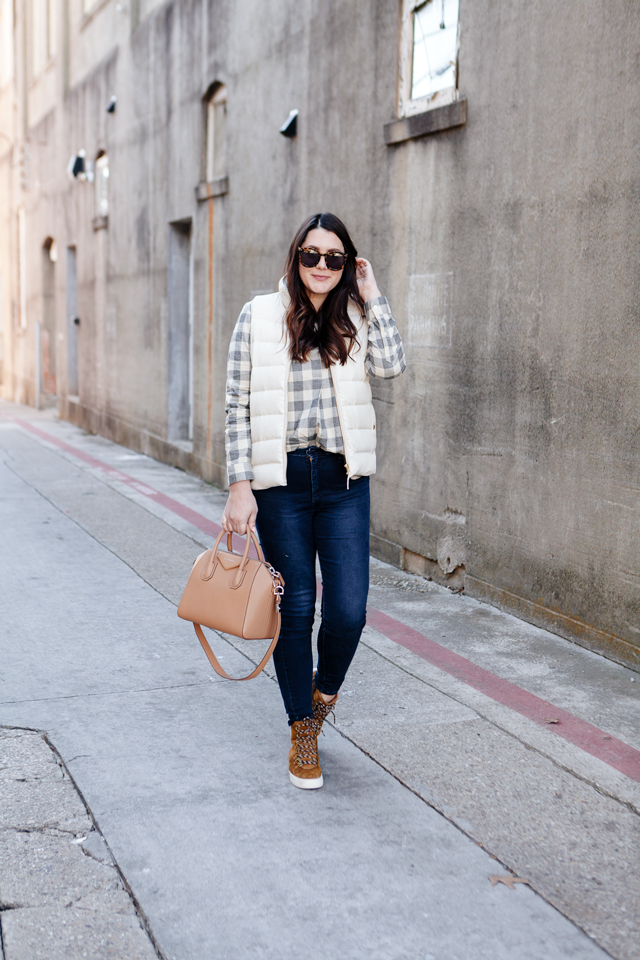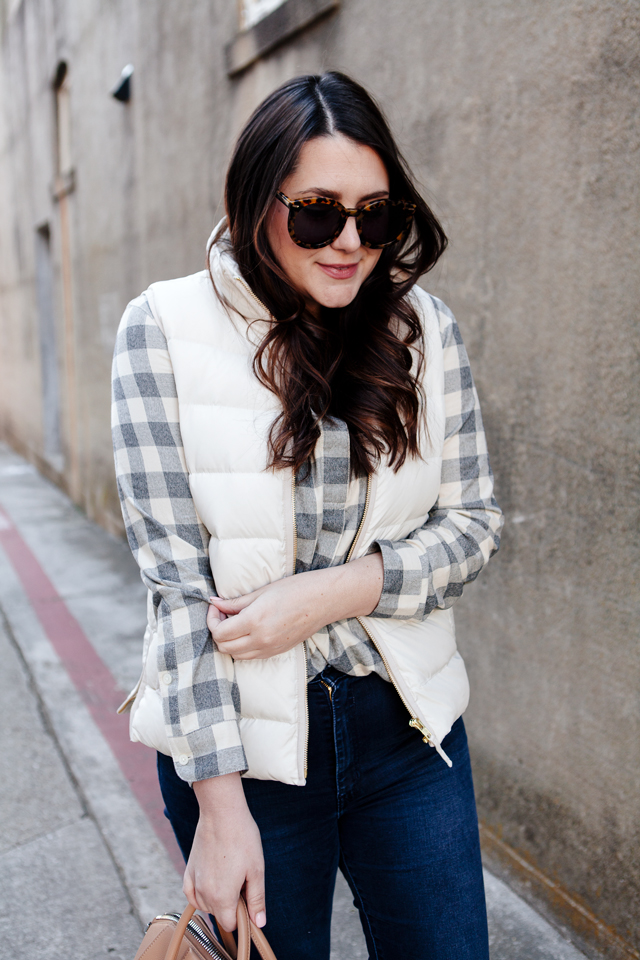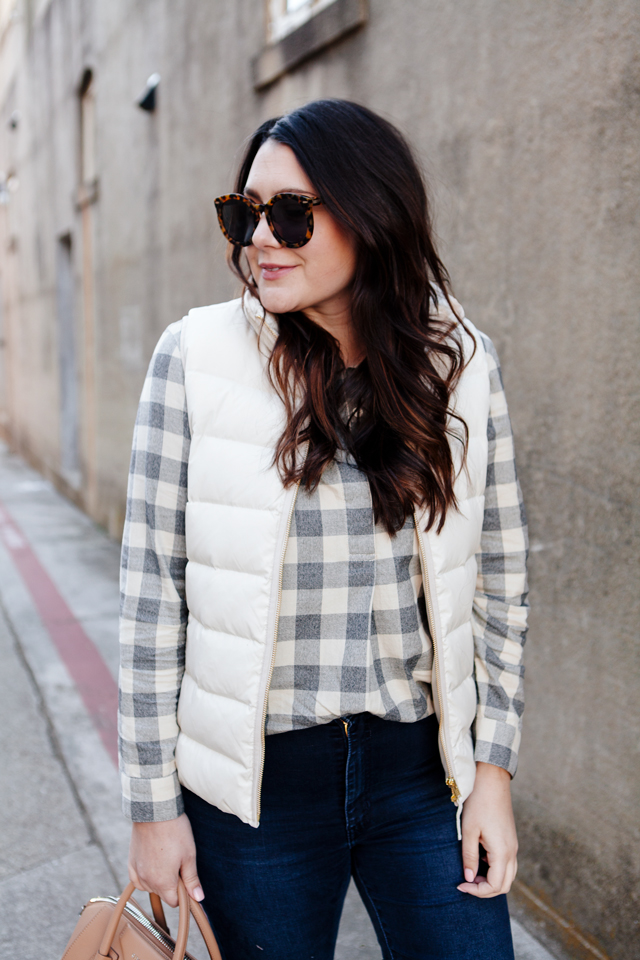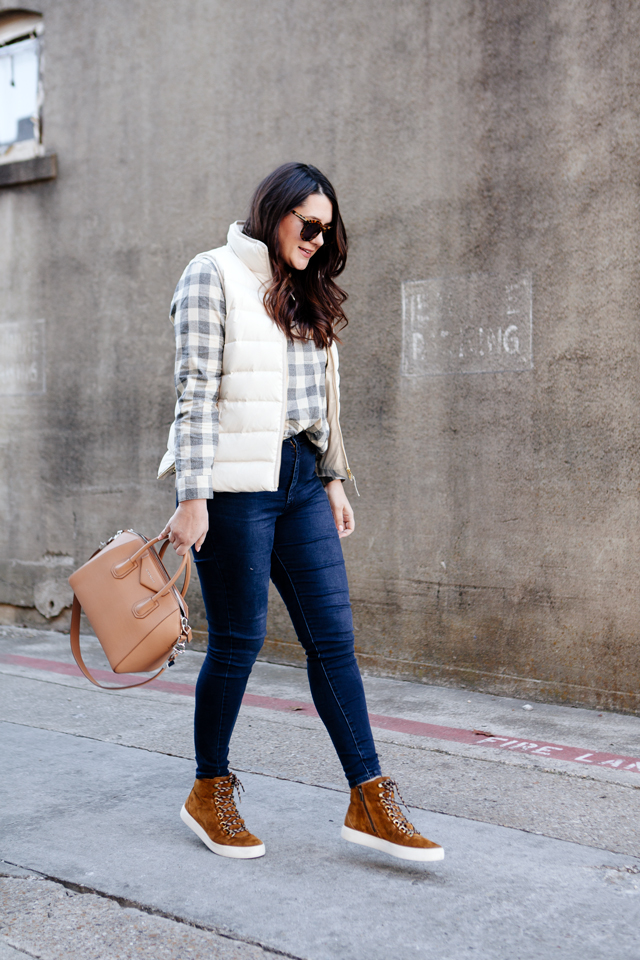 It's Friday and I will be honest when I say I am checked out for the week. We had one of the coldest weeks on record here and I think being a shut-in for those few days made me restless for the weekend. I've never been so excited to get out and run errands in my life. I mean just look at that spring in my step. A photoshoot had to happen on the way, of course.
You guys I received exactly 3 compliments from 3 different people in a matter of seconds yesterday in this outfit. They each liked three different things — my top, my vest and my sneaker boots. (I mean seriously are these sneakers? are they boots? up for debate.) Sadly this top is almost sold out but if you are a xx-small then this top is on sale at Madewell and is for you!! (This top runs a little bit oversized but I'd stay true to size!) I've found a really cute similar one at J.Crew right now. I just love the grey plaid these days, especially with this cream puffer vest. Which is also on sale!
I wanted a puffer vest that was different than the typical black. I can get one note during the winter and black is usually my go-to. When I saw this puffer on sale, I knew it would change my winter tune. You can find the vest here!
Speaking of sale, I've listed all the things from this post on sale below! My boot-sneakers are 50% and there are so many good sales this weekend!