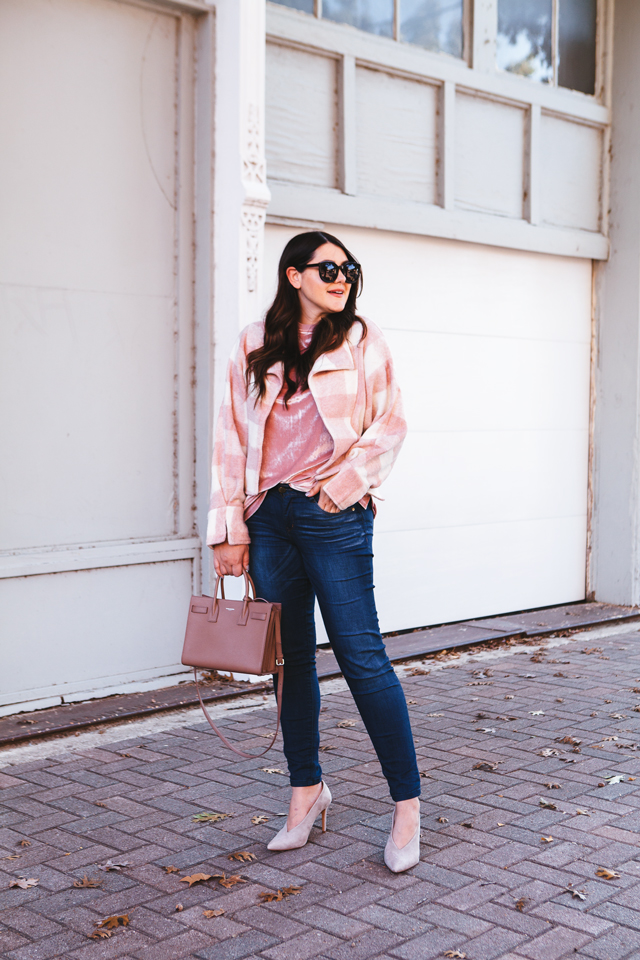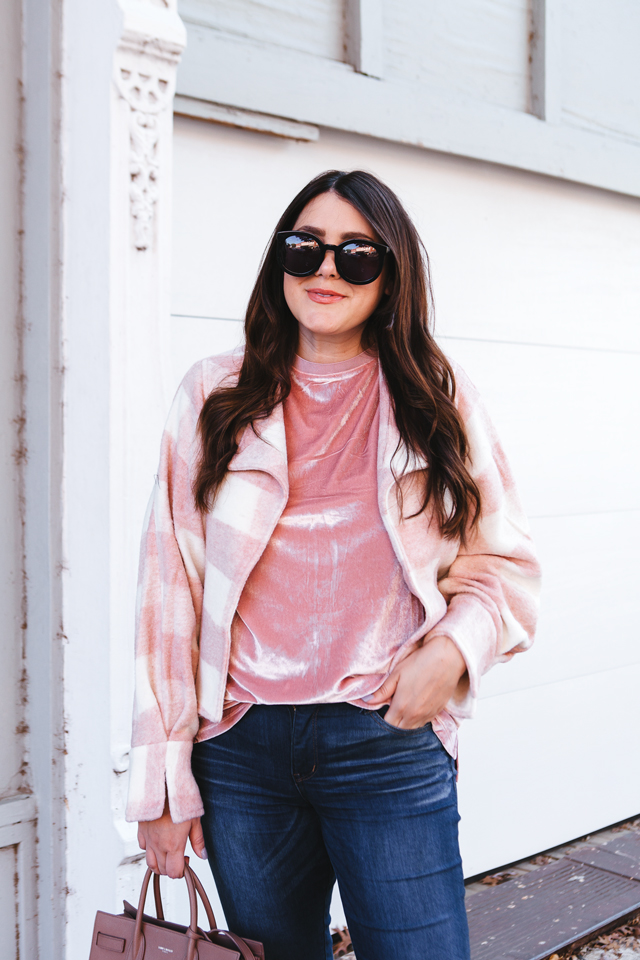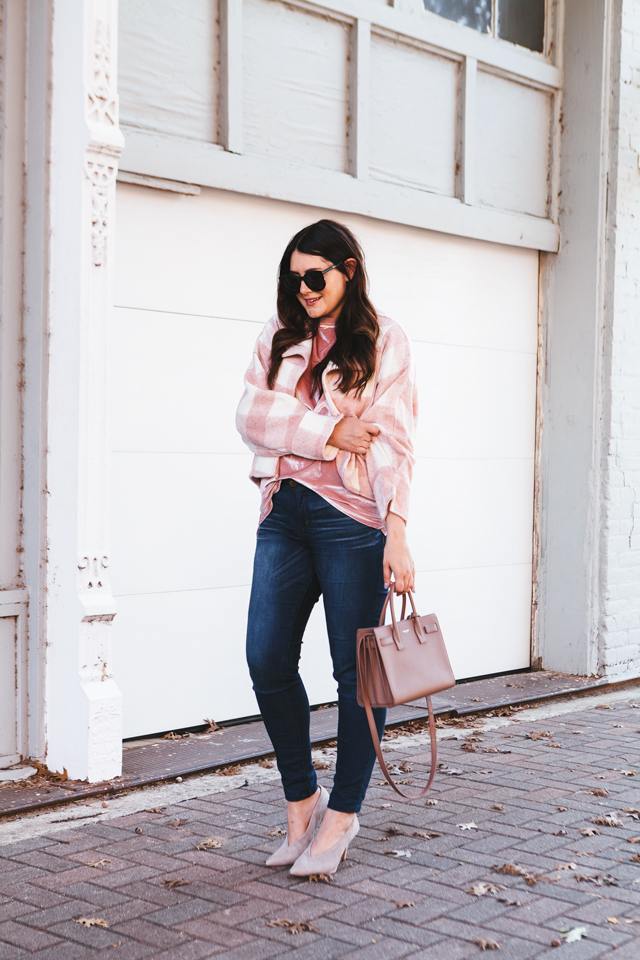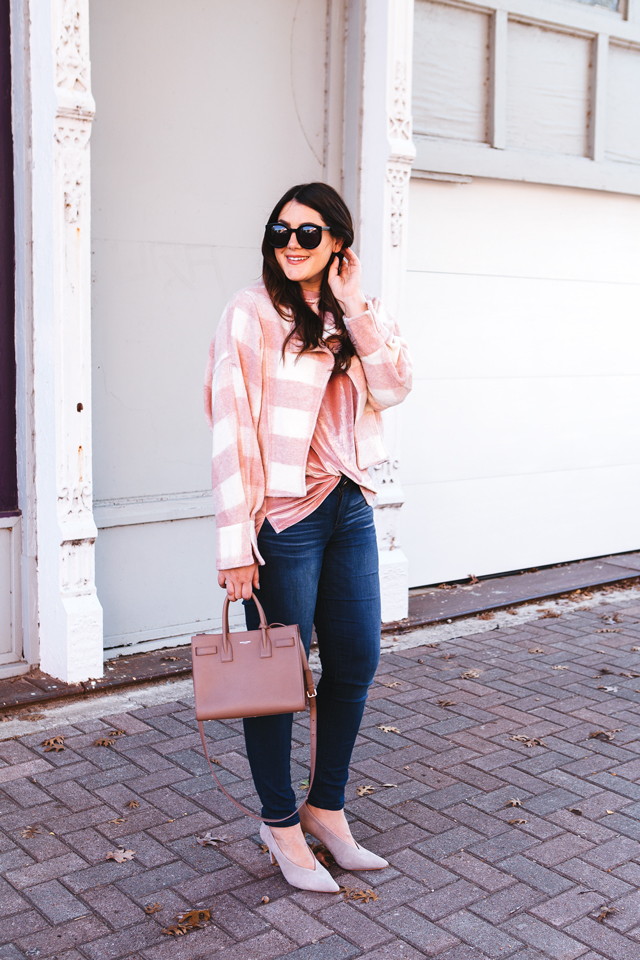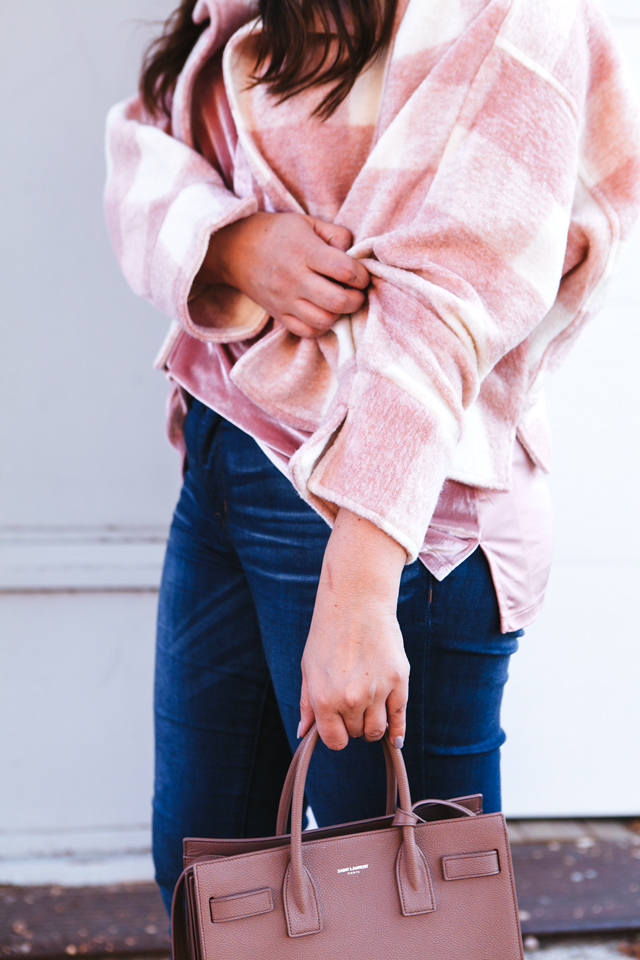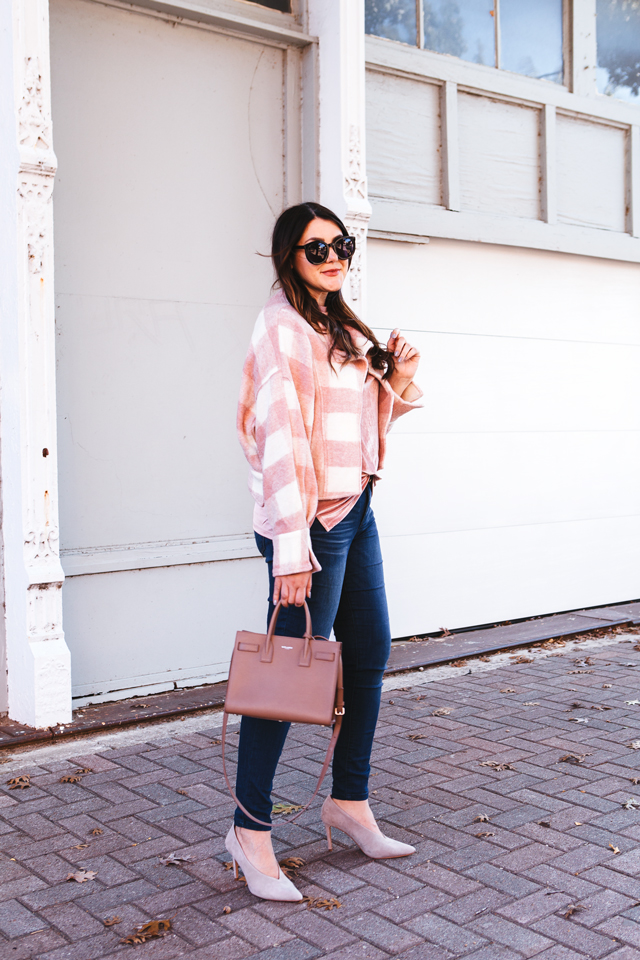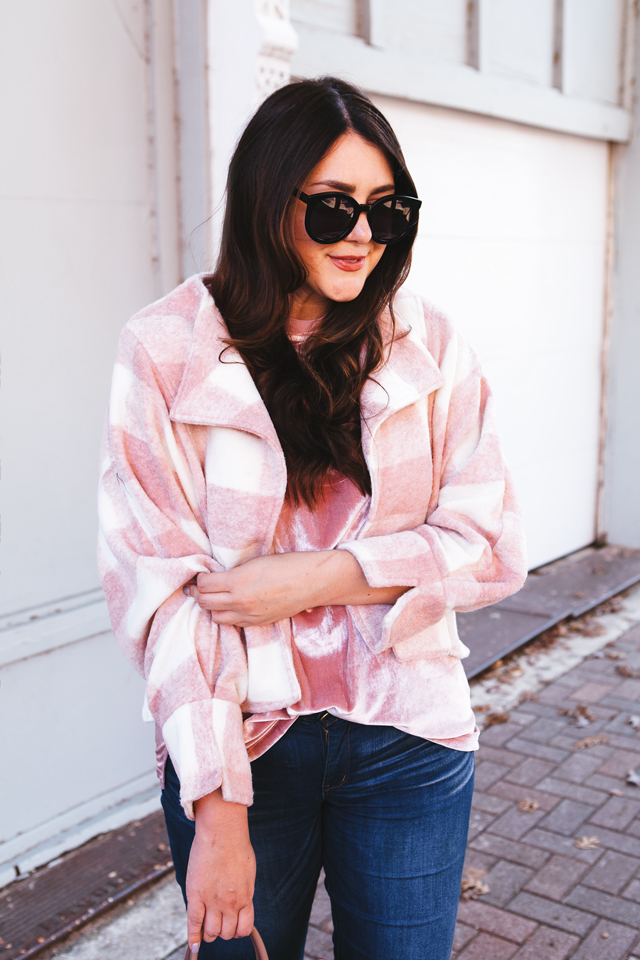 When we were in Austin a few weeks ago for my birthday, I got to stop in at Anthropologie and look around. Like actually shop —  and it was amazing. I forgot how much I love just looking around a store to see what I'm going to find. As easy as online shopping is, the shop girl in me will always love a storefront. But since having G, shopping in-store is such a luxury or rather, a bit of a chore. Not in a bad way, but I am so aware of our limited amount of time… at all times. When you have a newborn, there are naps to be taken and feeding times to tend to.  So it is either a mad dash into a store very quickly in which I better know what I am looking for or I shop online, at weird hours of the night on my computer or phone. There is no in between.
So with the baby in tow, napping in the stroller, B stayed with her and I got to walk around slowly and touch everything in the whole store like any good, annoying customer should. I tried on about a million things like any good, annoying customer should. I could get lost (and lose a lot of money) in that wonderland of a store, but I was good and I bought two things; one of them was this jacket. A Gemma pink plaid jacket? It was meant to be. I had just picked up online this velour top for the holidays and was so hoping they would work together when I got them all together at home. Turns out, it's a perfect match!
The jacket runs a bit oversized. I'm in the medium because I liked the extra puff on the sleeves and the slouchy look, but if you prefer a more fitted look, size down! You can find the jacket here.
Oh! And these are the heels I've been meaning to wear on here. I wore them on IG a few posts ago and people loved them and had so many questions about them! They are Vince Camuto from Nordstrom and get this — surprisingly comfortable! I don't know if it's the cut of the heel or what, but they didn't rub at all. I would size down a half size in these because the heel is a bit slippy. But other than that, shoe perfection right here.