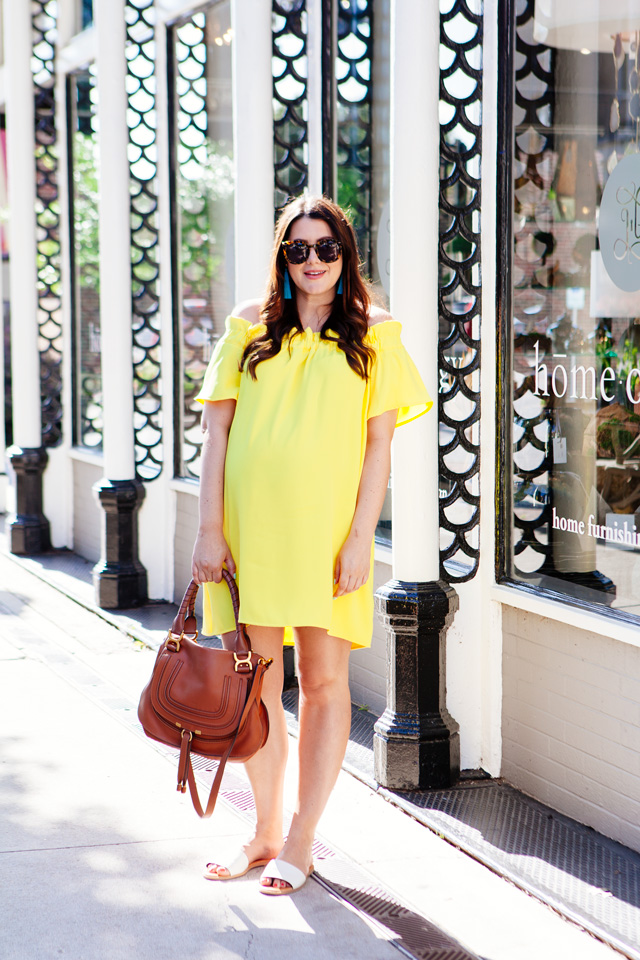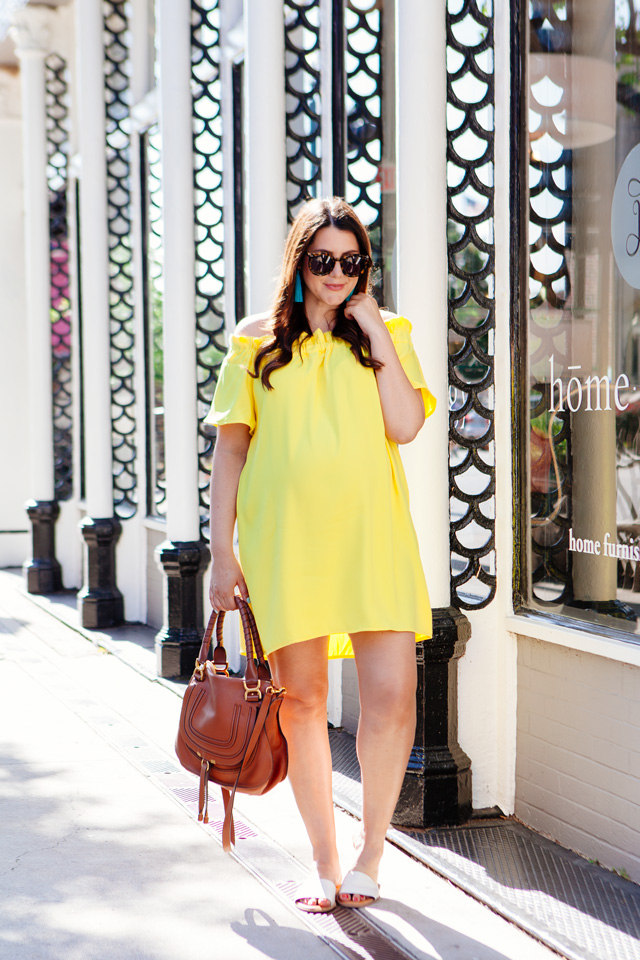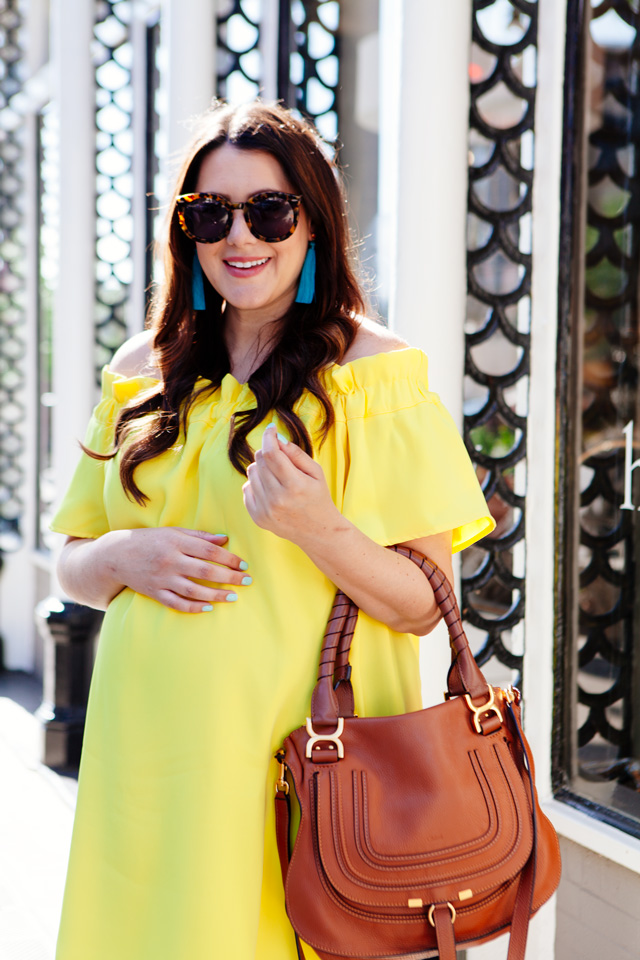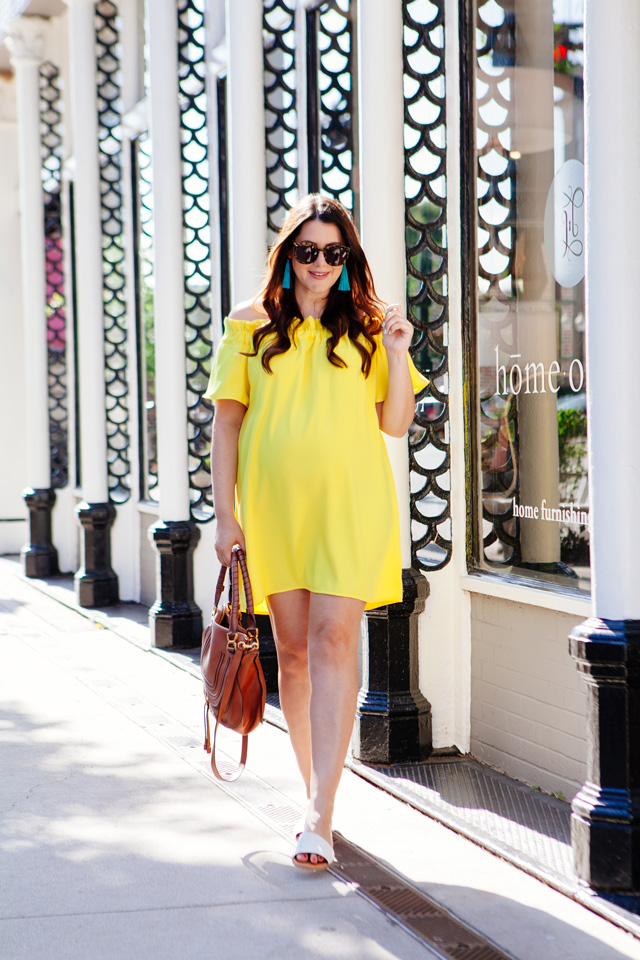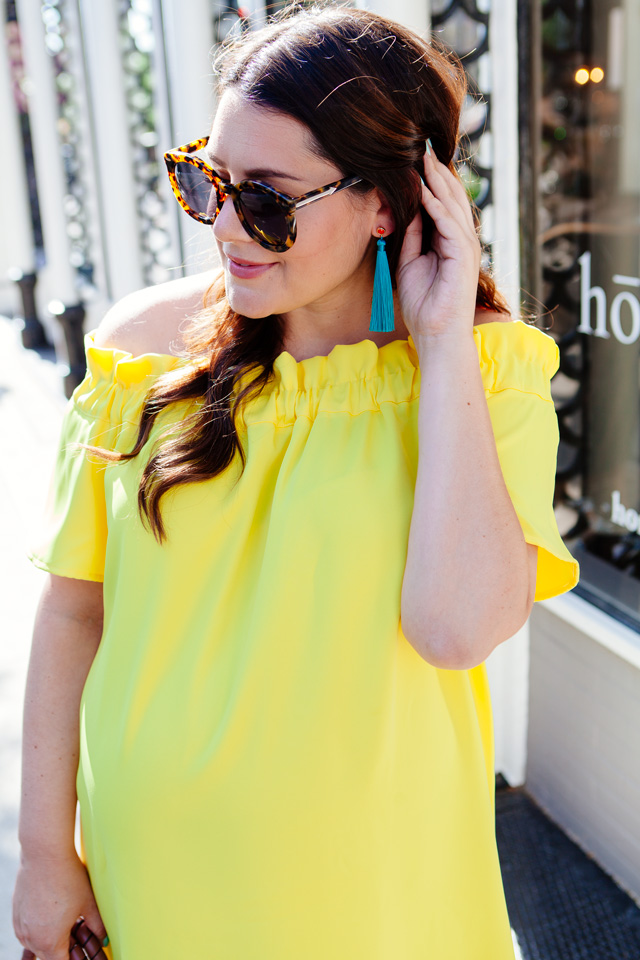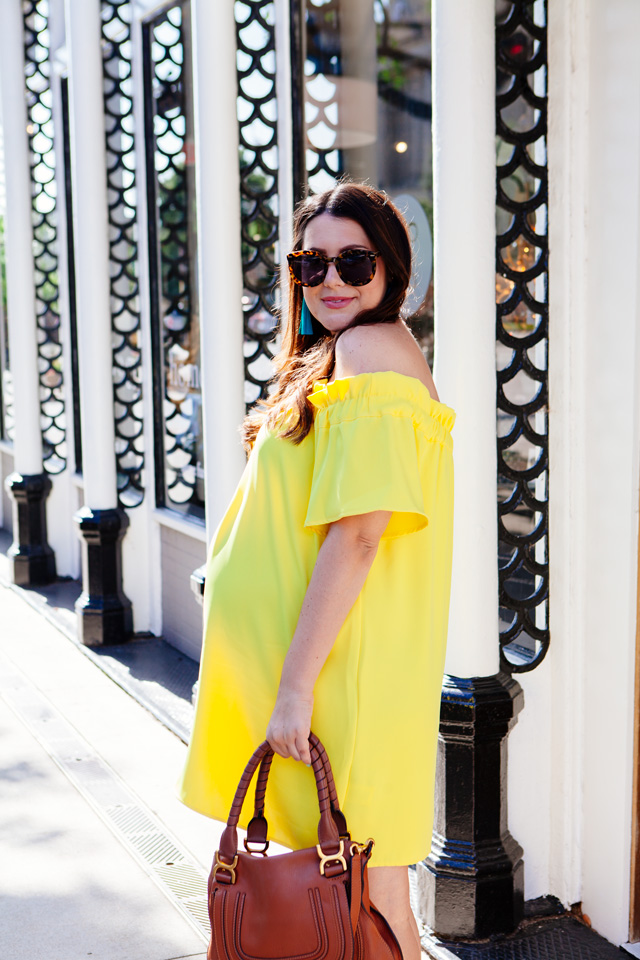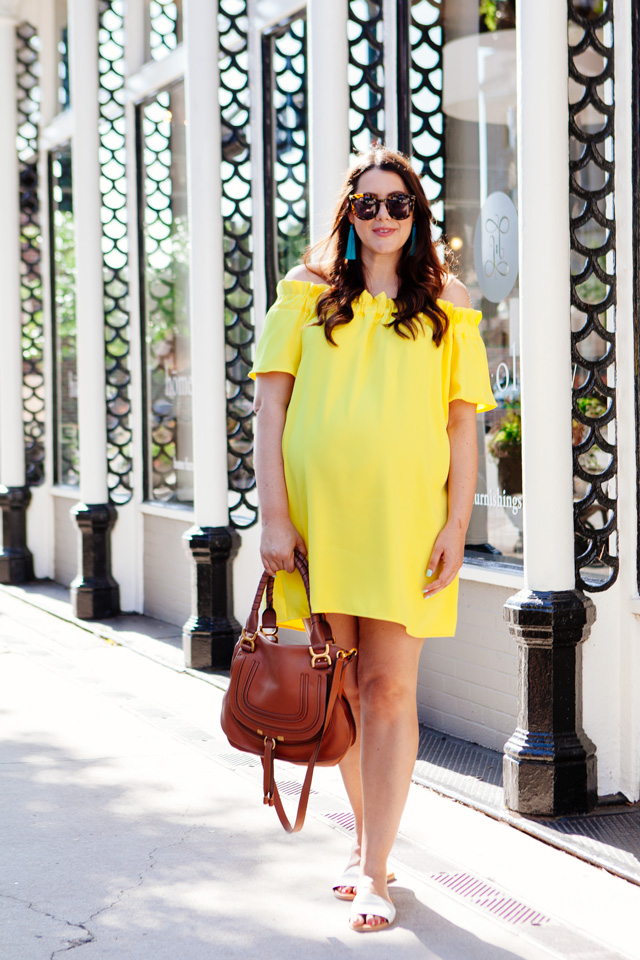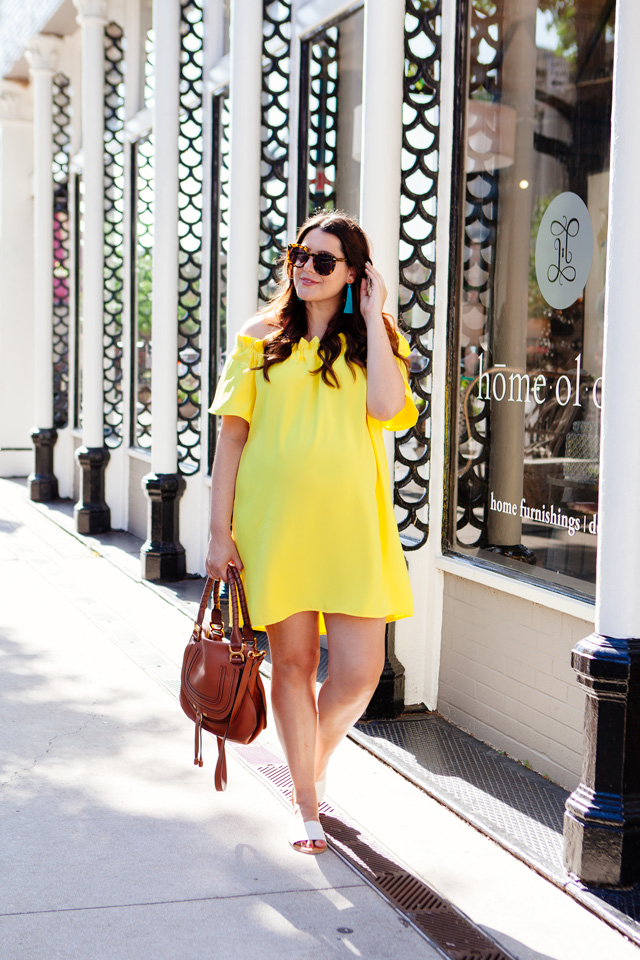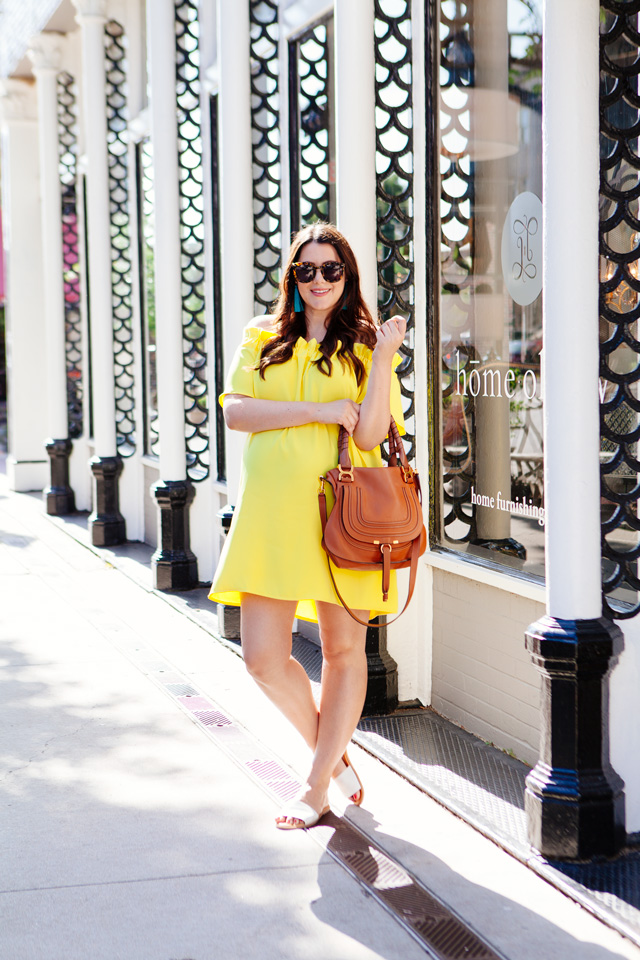 Happy Friday, friends! This week has been CRAZY. I've got family and friends coming in this weekend for my baby shower and I don't know what it is about when company comes over but I basically want to re-do everything in my house. (Bryan sadly said no to last minute renovations. Something about illogical blah blah blah budget blah blah blah.) But seriously, I notice all the weird piles we have in corners or a frame that is just the slightest bit askew. Is this pregnancy brain? Nesting mode? Or am I actually just this neurotic all of the time? The real answer is C, but I'm gonna say A.
This dress has to be the happiest dress ever. It's bright, happy and oh so easy to wear. This style has legitimately saved my pregnancy this summer. I had a few like this from last year as well and I've loved bringing them out too. I know I'm in these dresses a lot on the blog, but basically 3-4 times a week I'm in one. I'm not kidding, it's my very favorite style right now. Oh and the best part of this dress? It's under $75 and it comes in a literal RAINBOW of colors. I chose yellow because I'm extra, but I love the navy as well. Navy goes with all.
Another thing I can't quit? Big and bold earrings. I love these from Gorjana, plus they are called the Tulum Earring which makes me want to go back ASAP. But you know what? I think I'll wait for a few more months. 😉  Oh and speaking of Gorjana, I just realized that it's carried (on sale!) at Nordstrom Rack! I had no idea until I was on my Hautelook app the other day. (This is what I do now at 4 am, ha.) If you're a Gorjana fan, it's worth checking out!