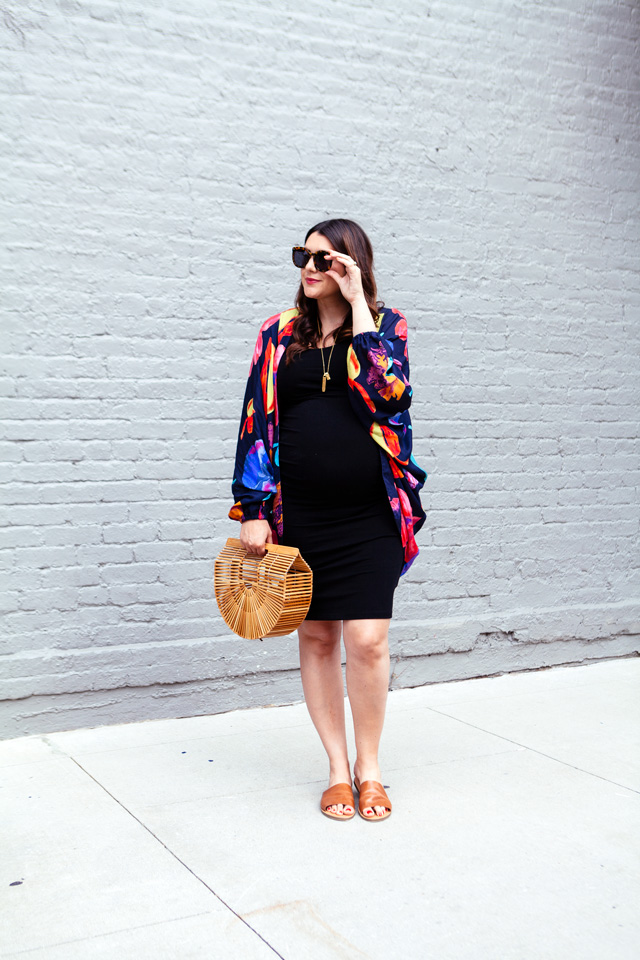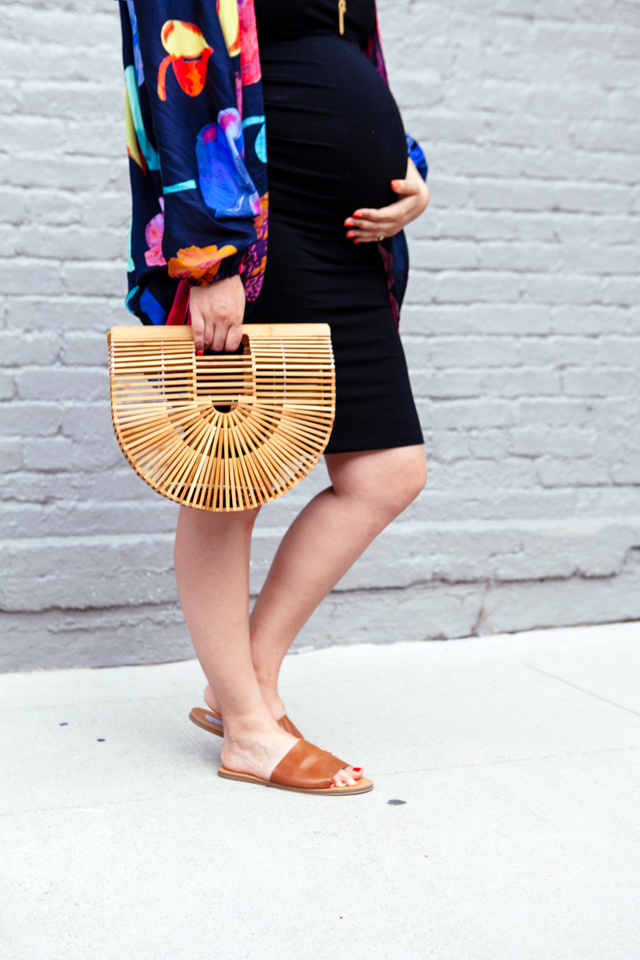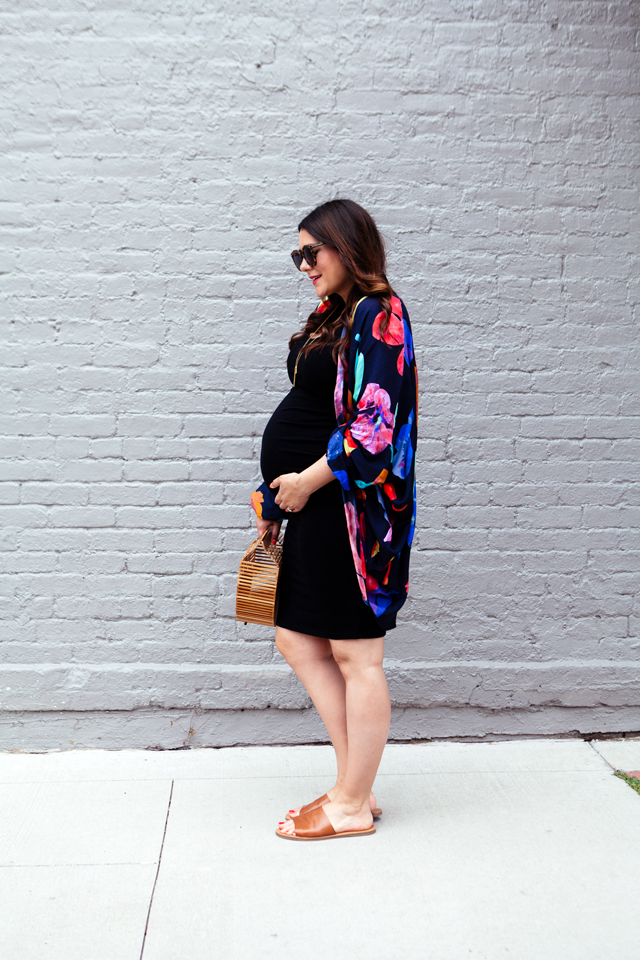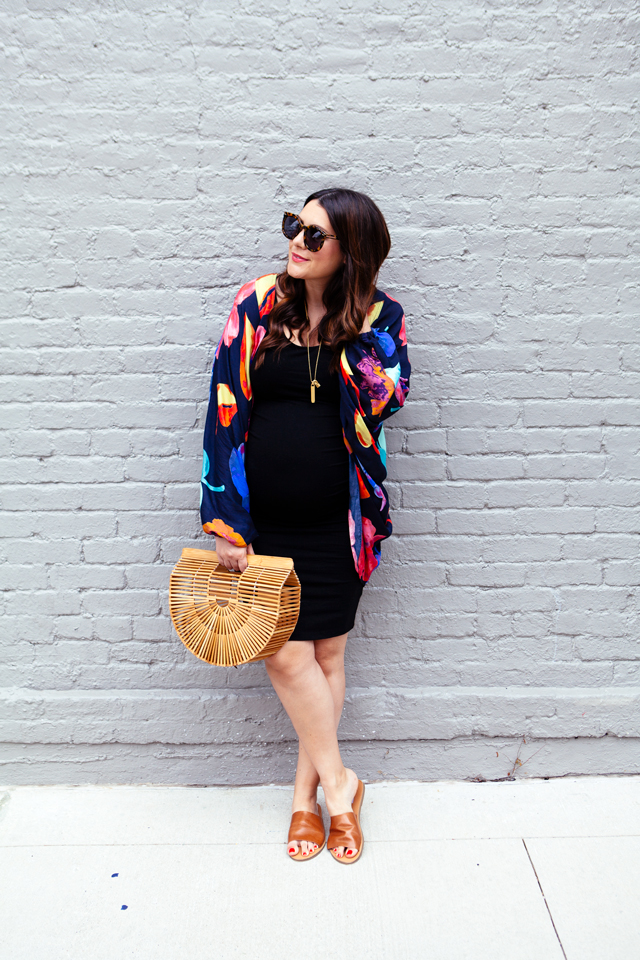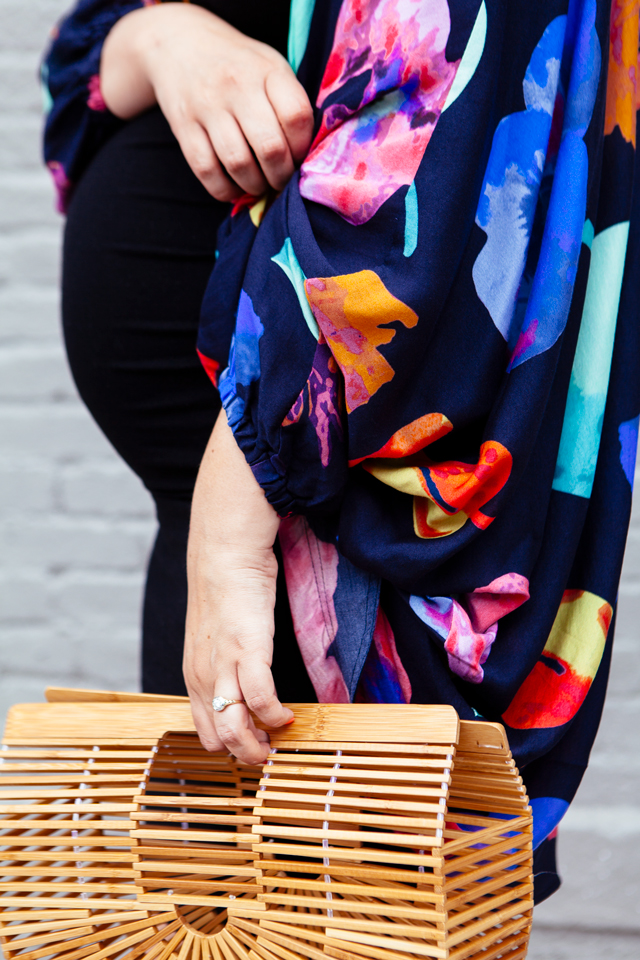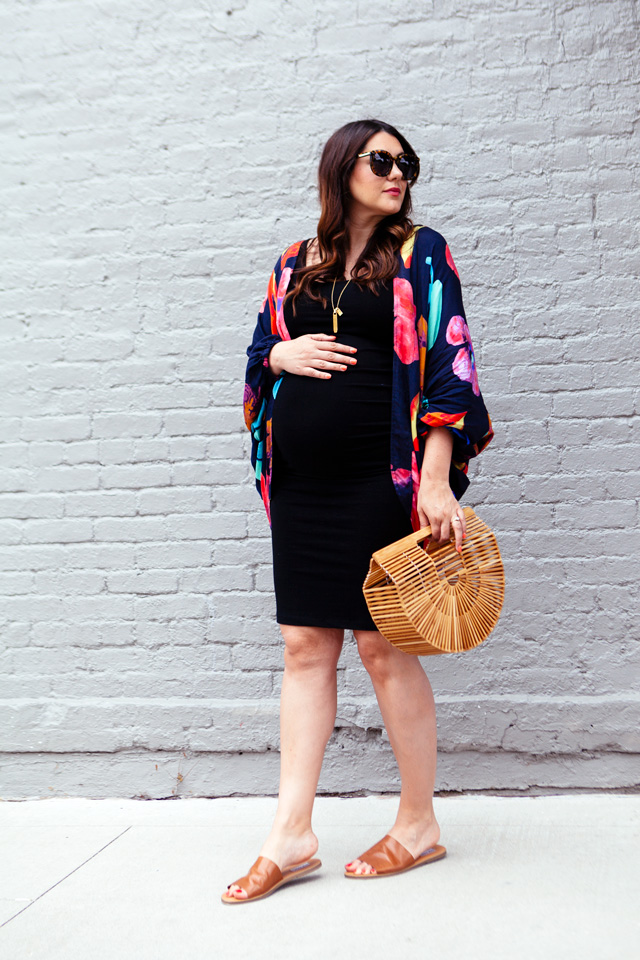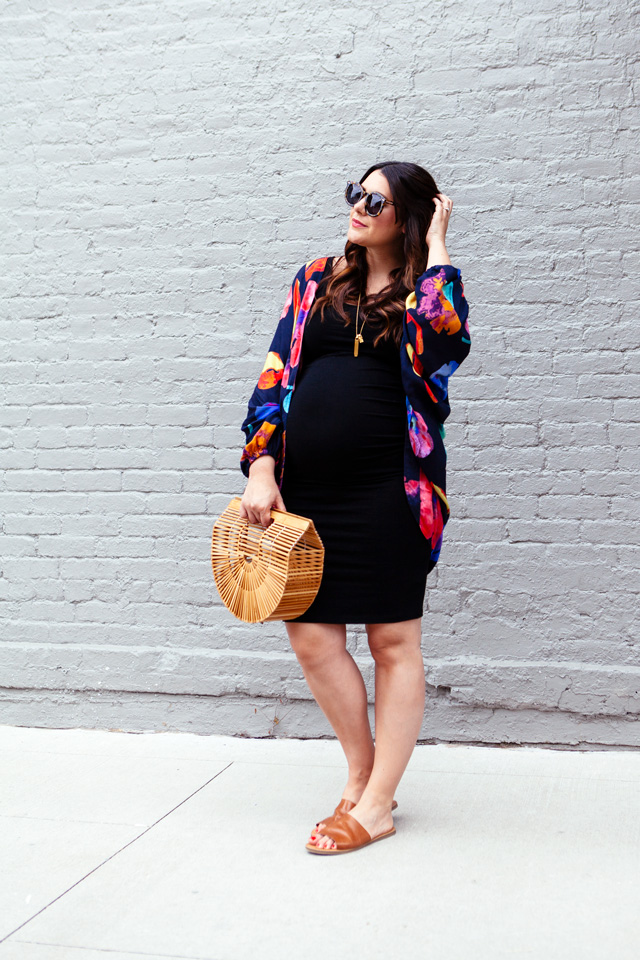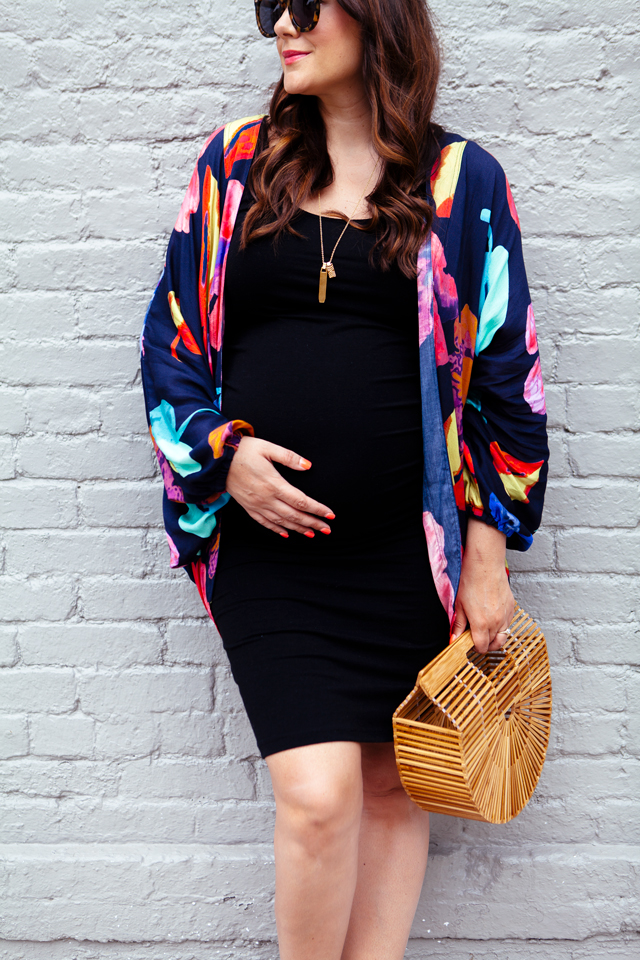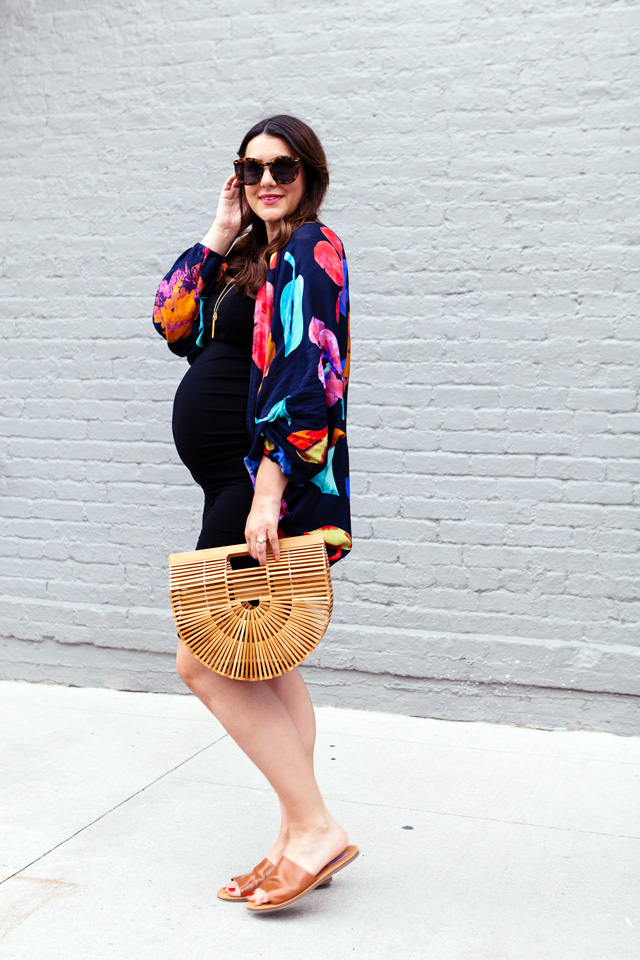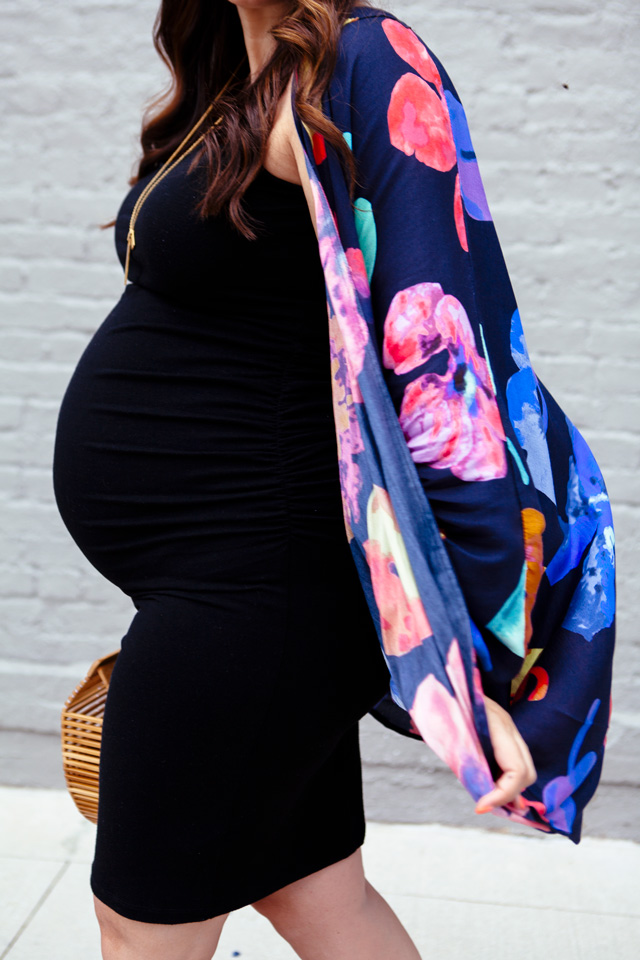 Well, friends. I am officially in my 8th month. *praise hand emoji x 10* I don't want to sound dramatic but I never thought I'd get here. That first trimester and a half was something straight out of Fear Factor and the countdown to her due date felt forever. I didn't believe people when they said it will start to fly by but it truly has. I mean I still have a few more weeks of cooking to do but when I think about how close it is, it's equal parts relief, excitement and nervousness. Okay maybe 5% more nervousness than the other two. But just a little bit more.
So since my last bump date, a lot of things have changed! All the things I was craving before? Gone. Seriously. I don't know where they went but they don't live in here anymore. Which I'm pretty grateful for because let's be honest — the nutritional value of gummy worms is about equal to eating a cube of sugar. (But way more satisfying.) One of the things that I have been really proud of myself for has been walking 30-40 minutes a day a few times a week. I had friend after friend tell me to do this and since my second trimester this is actually something I've been able to keep up with each week. I typically hate exercise and let me tell you — exercising with a baby in here (points to lungs, bladder) is a lot more effort than I ever put in at the gym.
The thing that hasn't changed? She moves all. the. time. She is SO active and it just has me wondering what kind of sport I will need to go ahead and enroll her in. B and I are both so chill, so if she comes out active she is going to be very bored with her parents. The good news is we are very good spectators and cheerleaders.
Sleep has now become something that I used to know. I don't really know why but almost every night I wake up without hesitation at 4 am. And I stay awake. I told B this is just some good new mama training and learning how to be a good human and not cranky when I don't get sleep. Since I've heard sleep is a commodity you can't buy for a while, I'm trying to find the bright side. 1) 4 am is a great time to catch up on reading and 2) it's very peaceful. For now. 😉
On my to do list, I have my hospital bag to pack, a few more classes to take at the hospital and lots of more diapers to buy. Of course I'm skeptical of the size because little newborn diapers are just about the cutest thing in the world, it's hard for me to imagine a tiny human fitting into them. (Also — any thoughts on Kirkland (Costco) brand diapers? I've been buying Huggies but would love to go the Costco route. Thoughts if you have them!)
I am still over maternity clothes 100% but I do like this Isabel and Ingrid maternity dress. It's versatile and comfortable for summer. (If you are looking for non-maternity, this Leith dress works perfectly!) I loved this kimono from Anthropologie and immediately thought this is going to be a great outfit and look? It's one of my favorites this trimester and maybe this whole pregnancy. You just can not go wrong with black and a pretty kimono. This might be my look for the next few weeks. Oh okay this and off the shoulder dresses, let's be real. I'm addicted to those things.
(oh and speaking of obsessed, look new slides! I am seriously addicted to leather slides. These are under $50!)
Overall thoughts — second trimester is by far the easiest and third trimester makes me very sleep. I'm not ashamed to say that when a nap hits, I hit right back. I am trying not to rush the summer but I am so ready to meet her. One step — or week — at a time right?