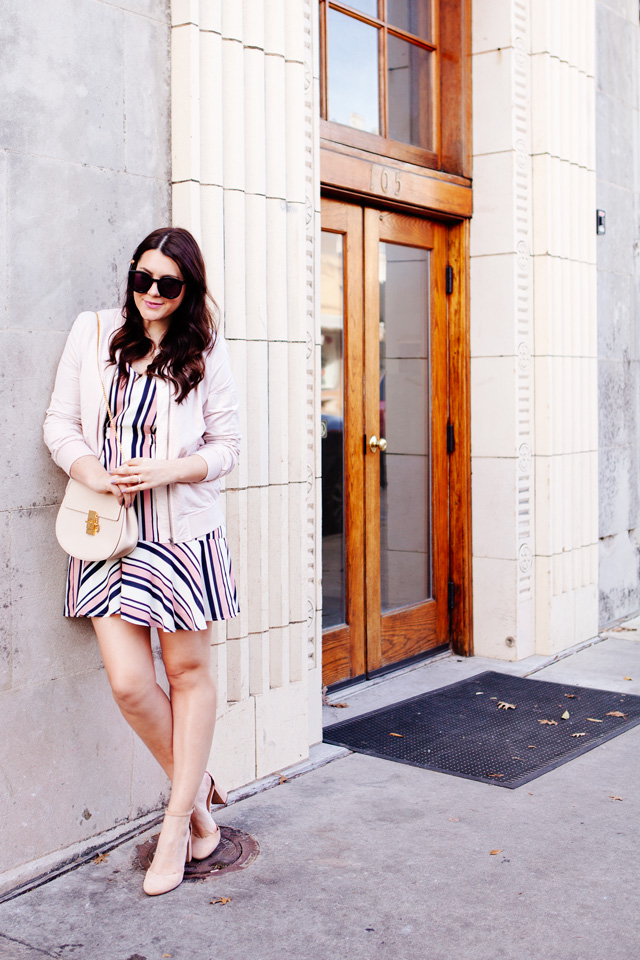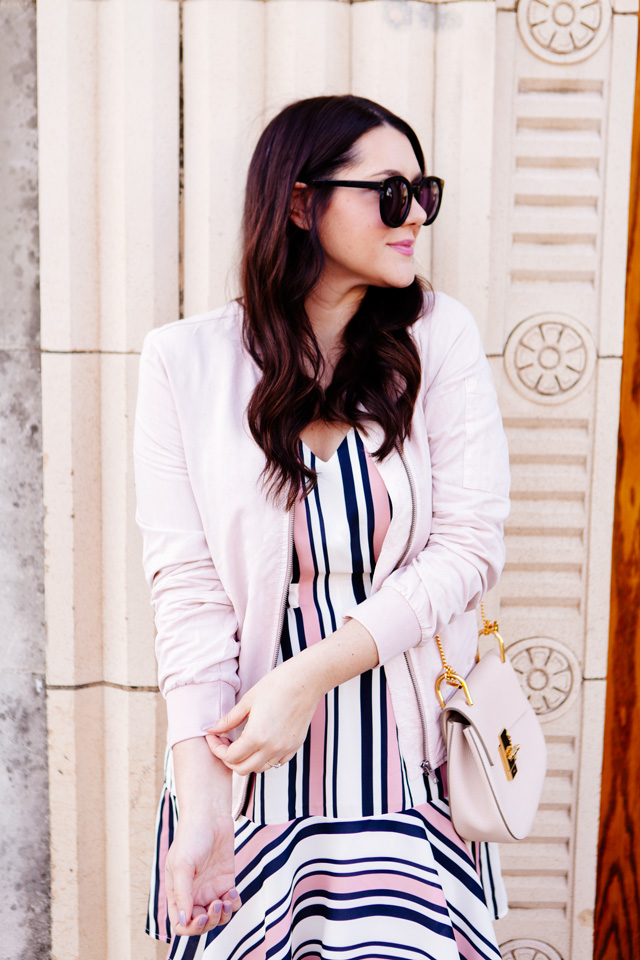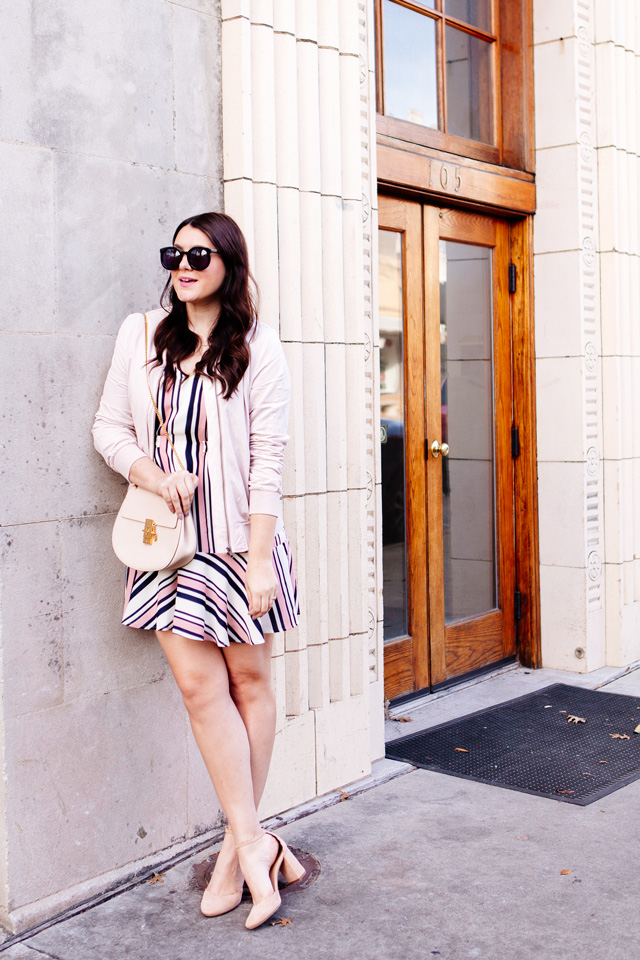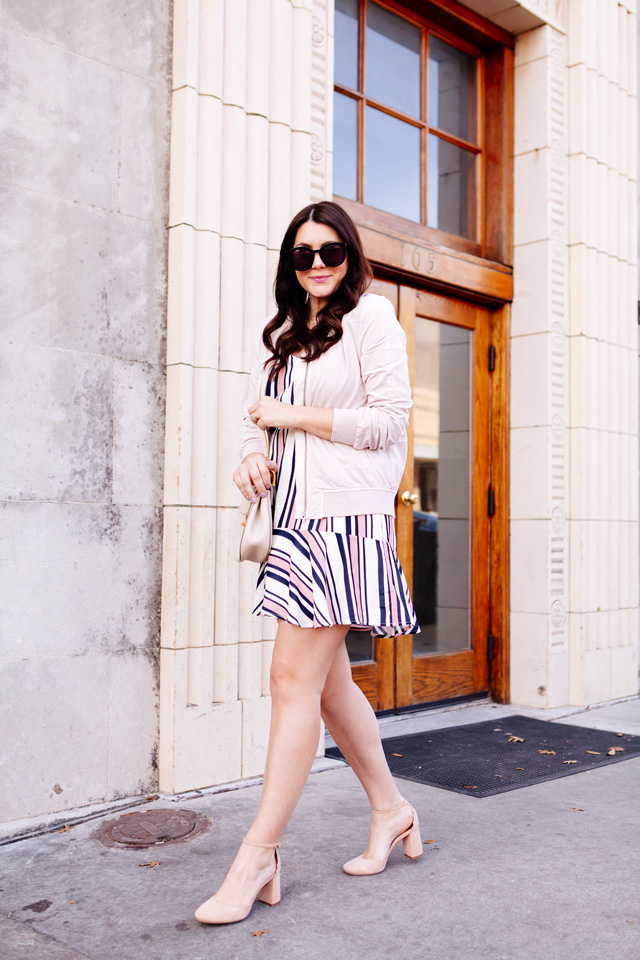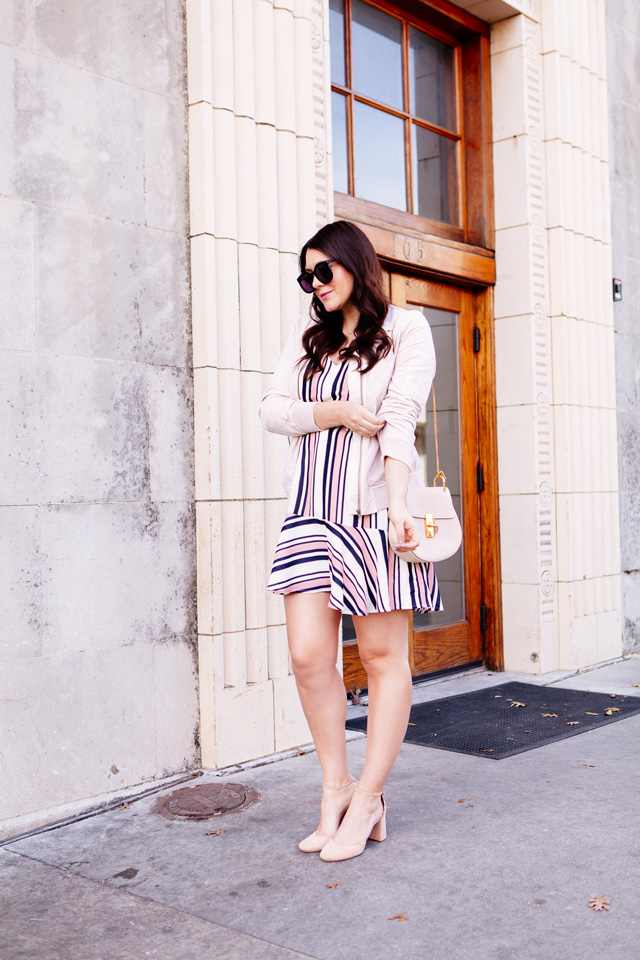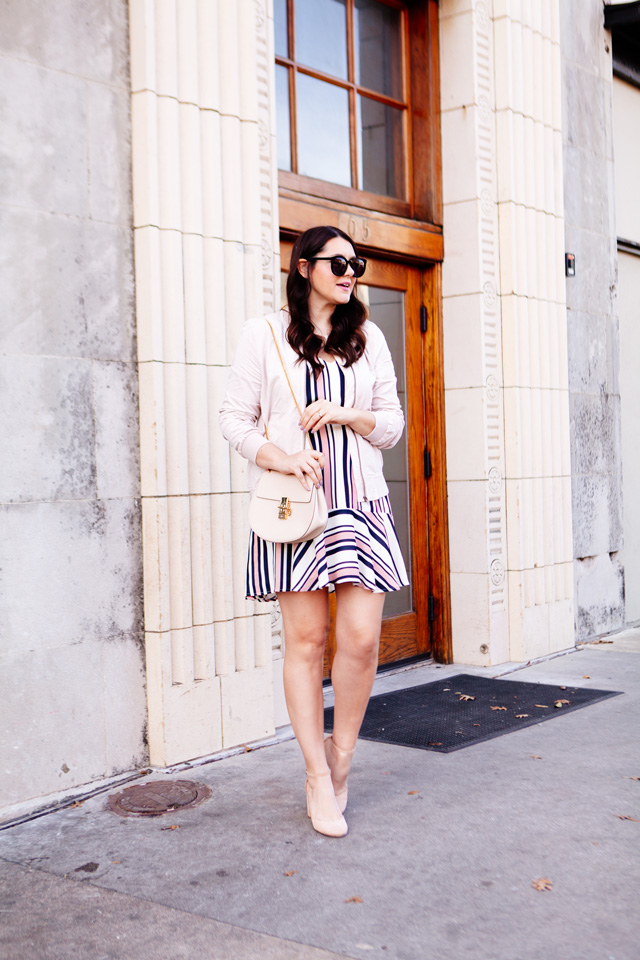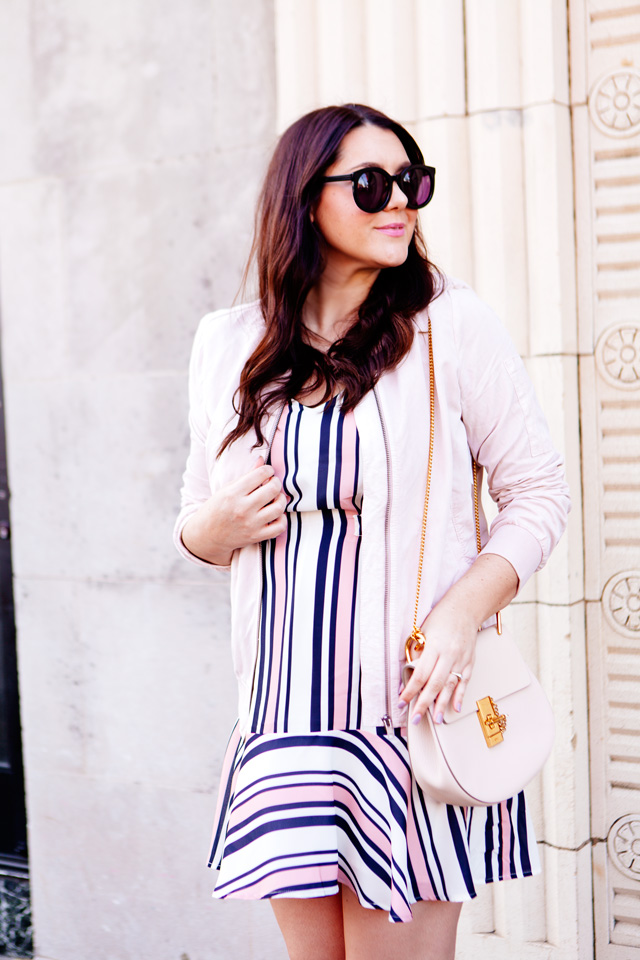 I posted about this dress last month in my favorite finds for January and it's even better in person. Don't you love when that happens? I thought that the stripes were black but they are actually navy, which is such a subtly spring color combo. This is my go-to look for a date night — we are more casual these days than I'd like to admit when it comes to dates but that doesn't mean I can't throw on a cute dress with some heels no matter where we are going.
I know it seems a little random to throw a bomber jacket on such a feminine dress but when it works, it works. We are moving into that transition season of dresses and jackets AKA my favorite time of the year — until fall when I say that exact sentence over again. I like that this bomber jacket is delicate enough to go with a dress but can also work as a weekend jacket over a tee with sneaks. Double duty is where it is at.
Speaking of date nights, I've already told B my plans for Valentine's and it only involves pie. Our local pie shop comes out with new flavors in February and I'd be lying if I said I didn't count down to it. Okay, okay he is invited too, but there better be pie.