Okay more like 6 but a million got your attention, right? 😉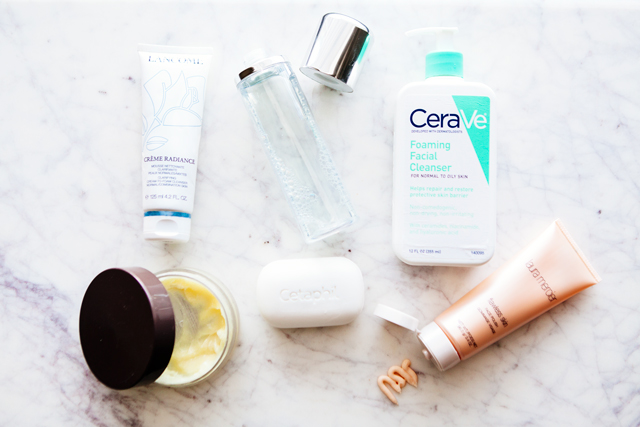 One day I looked around my bathroom and started counting. 1…2…5…I had a lot of face cleansers. Most people have this issue because they buy something once and don't like it so they move on. Turns out I actually like all of the face washes I have used in the past, SO I put 2+2 together and thought why not share this accidental trial and error with my face washes! I will be your guinea pig, gladly.
Just before we start — my skin type is normal. I'm not very oily, a little bit in my t-zone but not a ton, and breakouts are rare and usually hormone-related. (Thought I'd throw that out there in case you have different skin issues!) So with my skin type, I have a few things that I look for in face washes — not overly drying, gentle and I need to have that really, really clean feeling. (You know the one. It makes you go 'ahhhhh') Anything above those standards is just icing on the cake in my book.
So let's get to those face washes, shall we??
---
Most Luxurious:
This cleanser is hands down the fanciest your face will feel. I'm not even kidding and not just because it's kind of expensive. Essentially it's a solidified oil that you use as a cleanser and it feels so amazing. Your skin feels incredibly soft and amazing after. The first time I used it I made my husband feel my face more times than necessary and I'll be honest it got weird for both of us. It seems counter prductive using oil to wash your face, but it works and I'm not questioning it. If you are looking for something to get hooked on, here you go. Softest skin ever.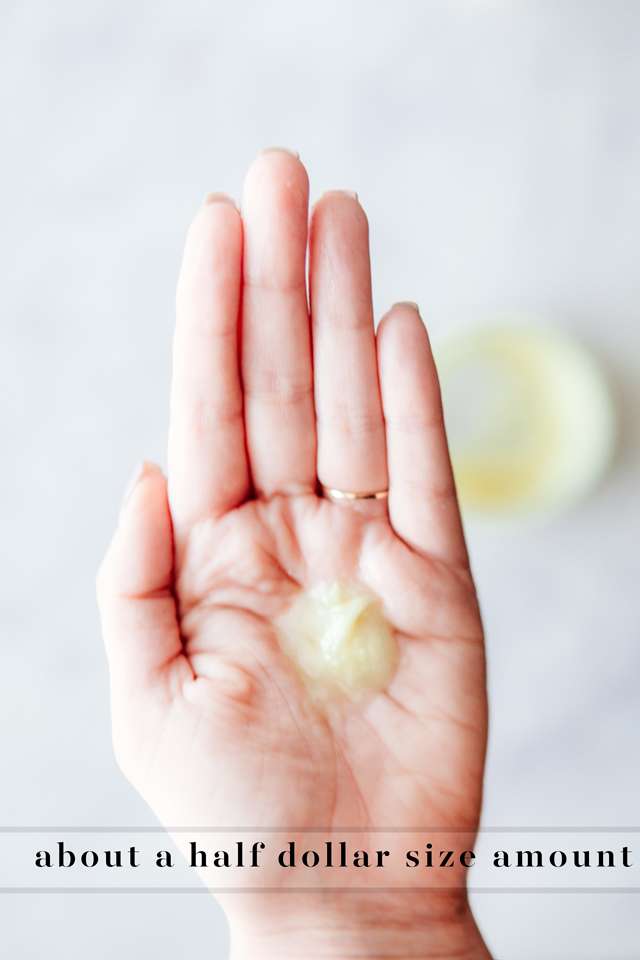 For usage: I use about a quarter to half dollar size amount. (Also if you know what a half dollar is — fist bump.)
Find the cleanser here.
Most Cost-Effective:
I used this for face wash for years — I mean years. When I decided to wash my face in college which was not often let's be honest, this bar was my go-to and it kept my acne at bay. If a breakout was coming on, this would knock it out fast. It's non-drying, lasts forever and it's easy to travel with. I still keep this bar in stock and use it to wash my Beauty Blenders with. It works like a charm.
This bar is also great to travel with — you can use it as a body wash as well. So if you don't have a lot of room or don't love to take liquids in your suitcase, then this is a great option! (PS: I'm not sure why but they always sell it in a multi-pack even in stores! Random, I know.)
Find the cleanser here or at your favorite drugstore / Target.
Favorite Drugstore Option: 
This one is the newest and a fast favorite! I use this cleanser in the morning in the shower. I love the pump and the foaming — it's just the easiest clean ever. Plus it's a light cleanse, which is what I need in the morning. Since I'm not heavily moisturizing like I do at night, I don't want to strip too much oil from my face and this is the gentlest cleanser. Lovely option if you are looking for one under $15! It lasts around 2- 3 months with daily use.
I use about 2 pumps for my whole face. I start with a damp face and suds it up! Simple enough, right?
Find the cleanser here or your favorite drugstore.
Richest Cleanser + Best with a Brush:
I've written about this face wash many times before, but it truly is a favorite. It's so thick that just a tiny dab will do. I like to use smaller than a dime size with warm water on my hands first and work up a lather, then right onto the face. It leaves your face incredibly clean; this gives the most clean out of any of the soaps here. And it's so creamy that it never dries out my skin. Bonus: if you use a cleaning brush or exfoliating brush like Clarisonic, this is the soap for you. It gives just the right amount of suds.
I use a little bit less than a dime size amount each time. I'm not kidding this stuff lasts forever. If I'm using it on my Clarisonic, I use about a nickel size amount.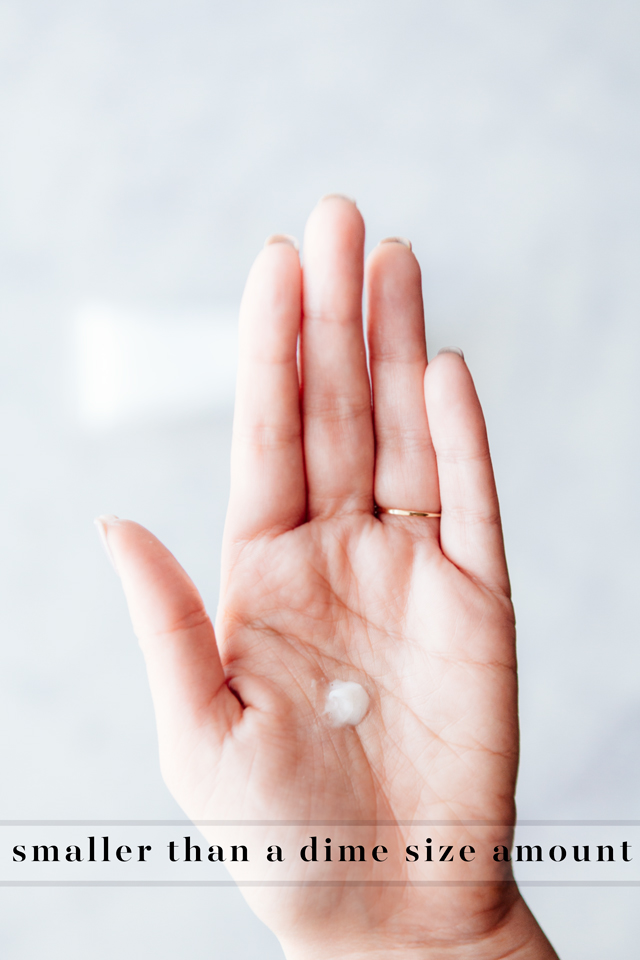 Find the cleanser here.
Fastest Clean Option:
This category actually has two that I've tried but on very different ranges of the price scale. Garnier's SkinActive Micellar Water is the most cost effective I've tried, by far the best drug store brand of micellar water, and it is the best clean / makeup remover if you are on the go … or lazy like me sometimes and your best that you can give is a cotton pad at night before you doze off to bed. (Hey, it happens.) I also love to use miceller water as a makeup remover before I wash my face. It's such a nice refreshing feel! Trust me. The strangest thing is that it really does feel just like water. Again, beauty science is boggling my mind over here.
The second option is La Mer 'The Cleansing Micellar Water' and yes, it is on the very other end of the spectrum at $90 a pop. Go ahead and close that jaw and remember to breath again soon. I will say that this stuff feels like magic, as do all of La Mer's products. (What do they put in this stuff???) It gives a peppier feel than the Garnier product but essentially the same exact result. I wouldn't say this is the product to jump into micellar water with if you're new to the product, but if you are a fan of La Mer, give this micellar water a try out! It lasts for a long time — I've had my bottle for almost a year and it's about half way finished. And I love the size of the bottle, it makes it perfect for traveling.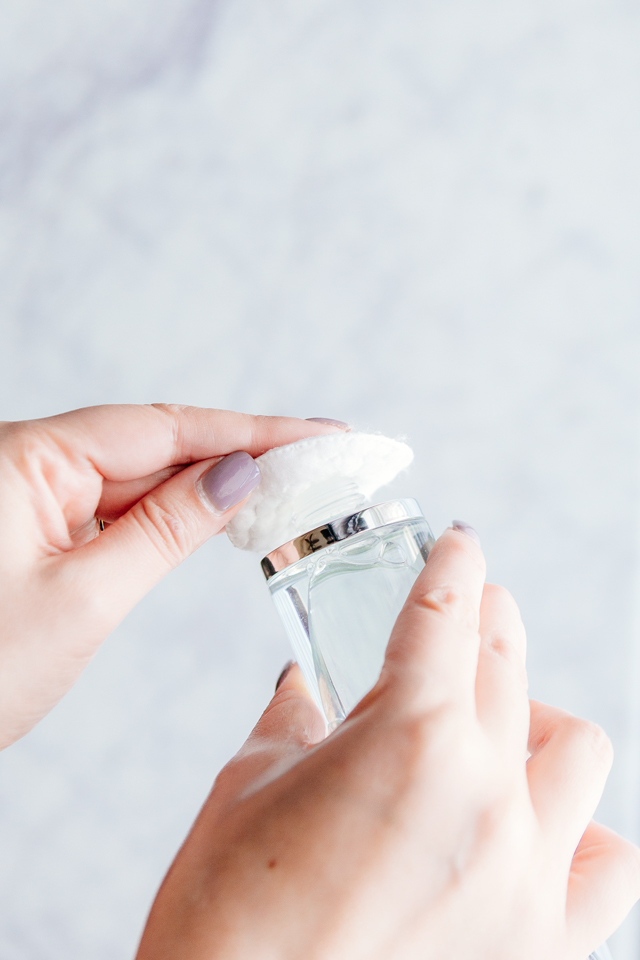 Another plus to micellar water; if you have a more oily face it's a nice refresher during the day. Taking just a swipe of this to your t-zone during the day leaves you feeling refreshed. It's also nice to keep in your gym bag to refresh after the gym if you're in a pinch.
Find the Garnier cleanser here and the La Mer cleanser here.
Gentlest Exfoliator:
As an avid fan of Laura Mercier products, I wanted to try some of her skin care line out. I ended up loving this skin cleanser and exfoliator. I ended up moving on from the apricot scrub a few years ago and missed the exfoliating every few days. So I love this option. It's gentle, it cleanses and exfoliates all in one. So if you are an exfoliator freak — which is a good thing — this wash is for you.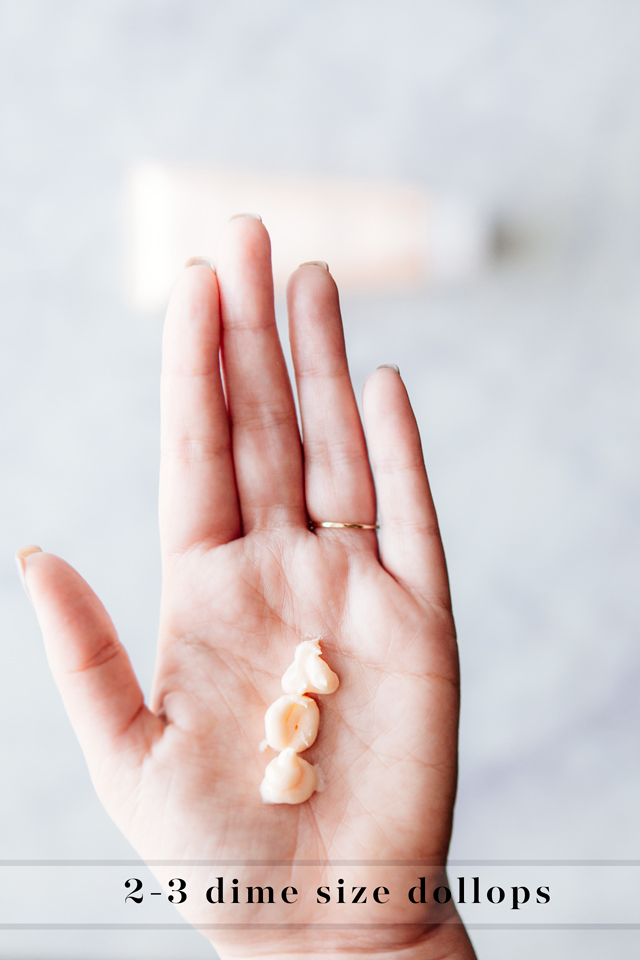 I use about 2-3 dime size dollops when I use this cleanser 2x a week. I don't use it every day so I tend to use a bit more product to really get the exfoliation effect. If you use daily, you could probably get away with just 2 dime size squeezes!
Find the cleanser here.
---
And those are my favorites! So now tell me yours! I'd love to add a few to my trial and error. 😉