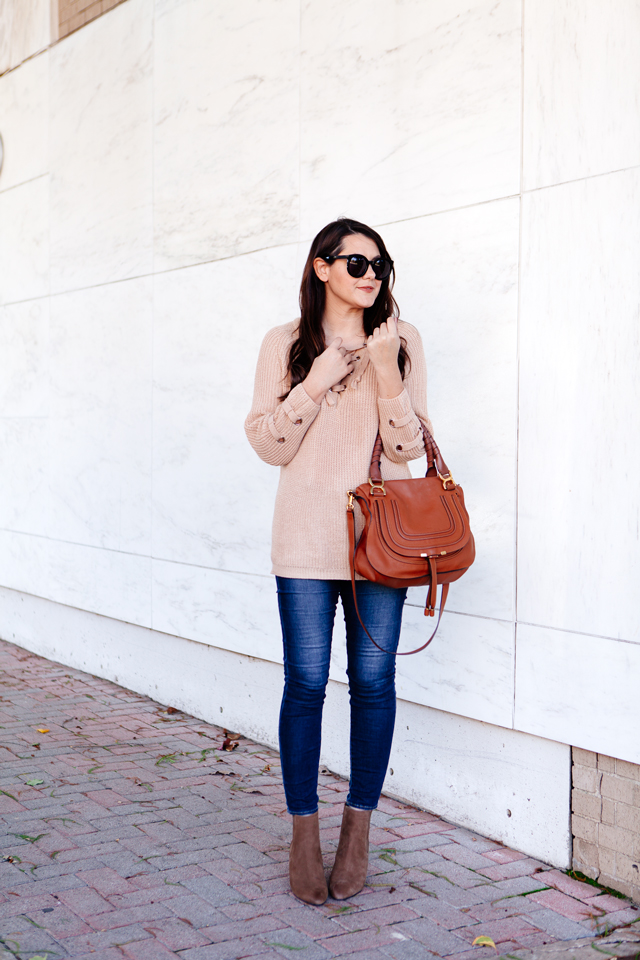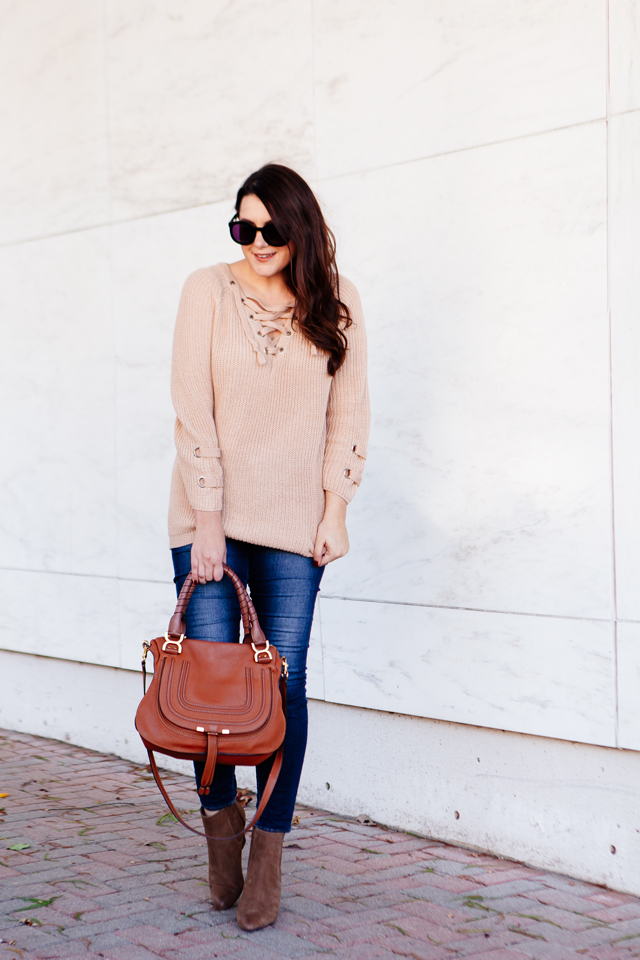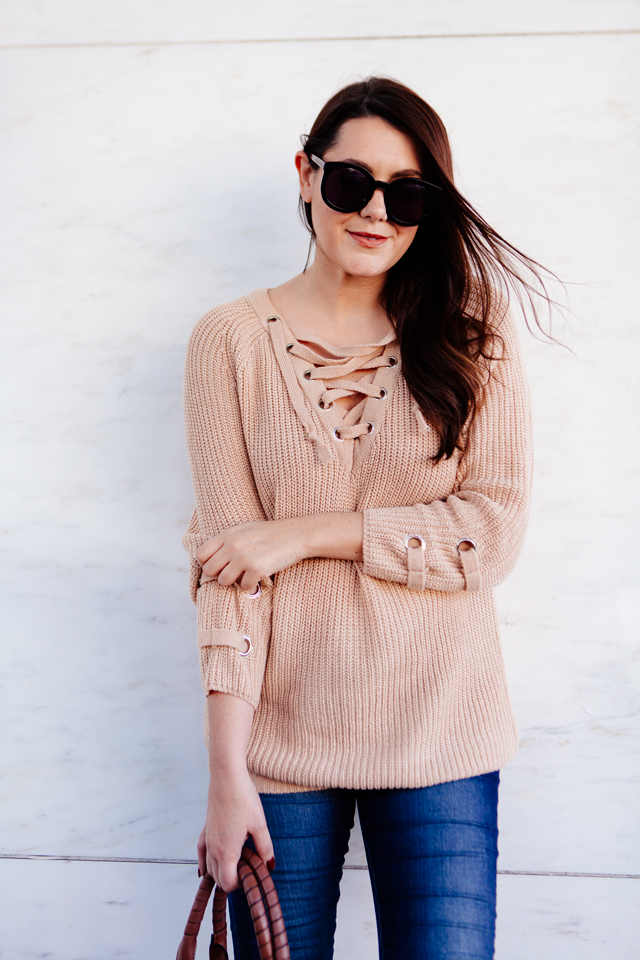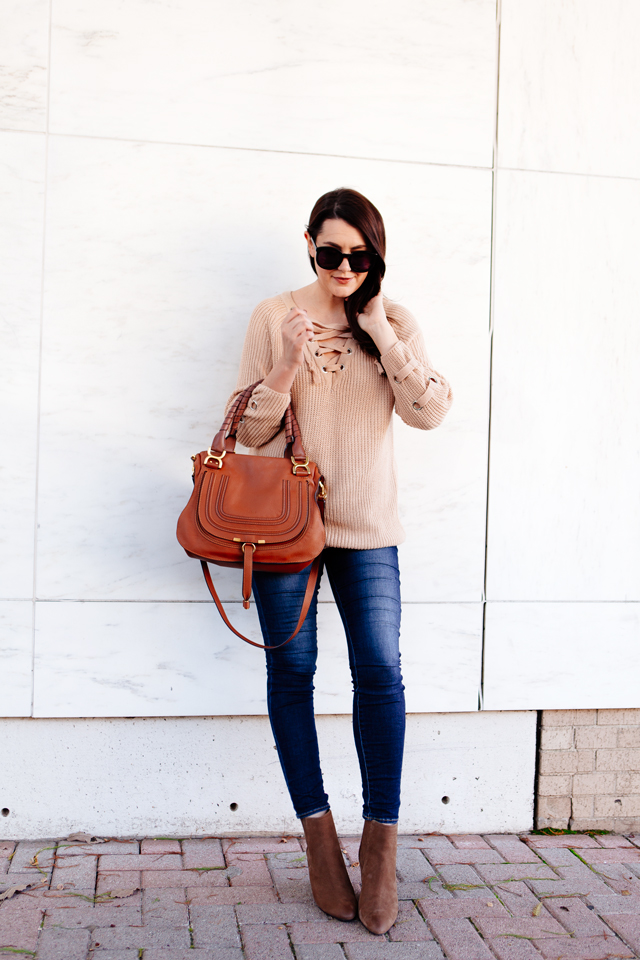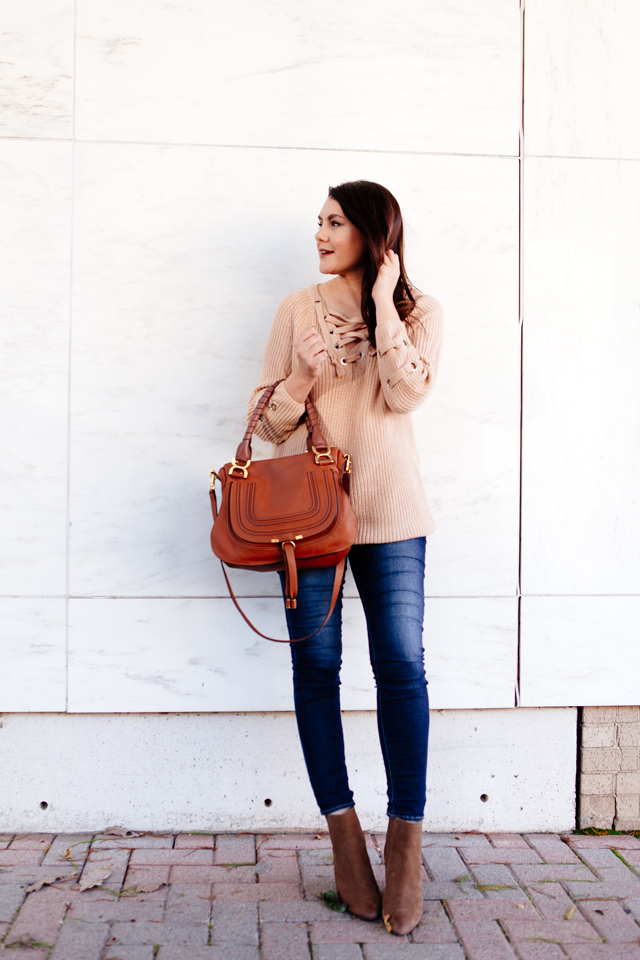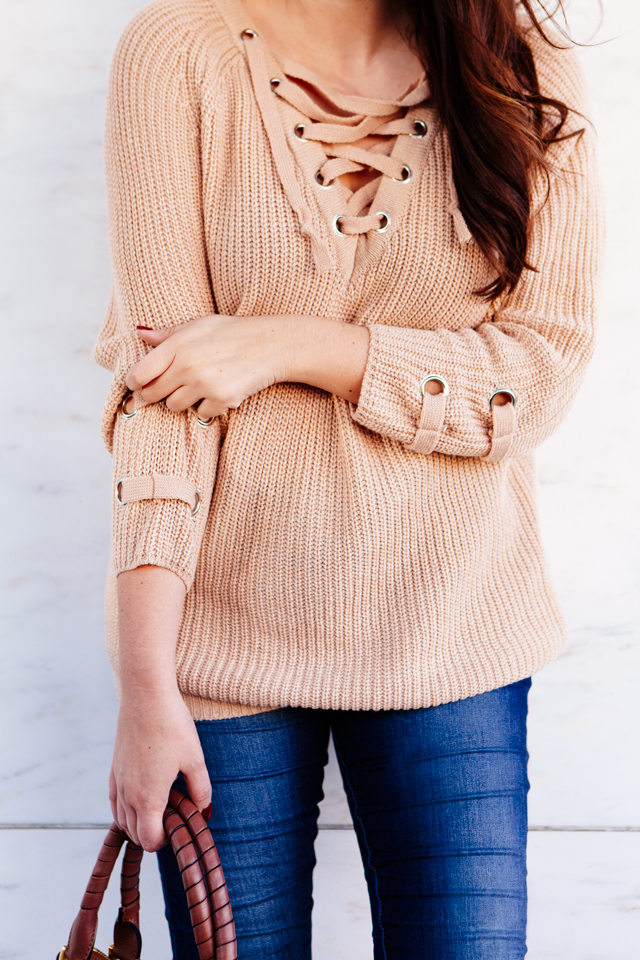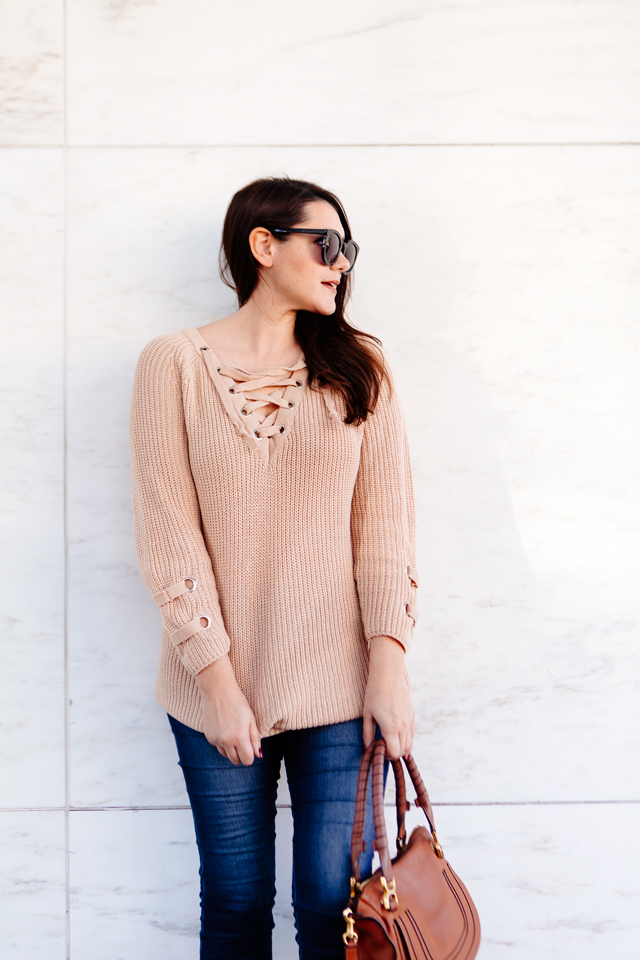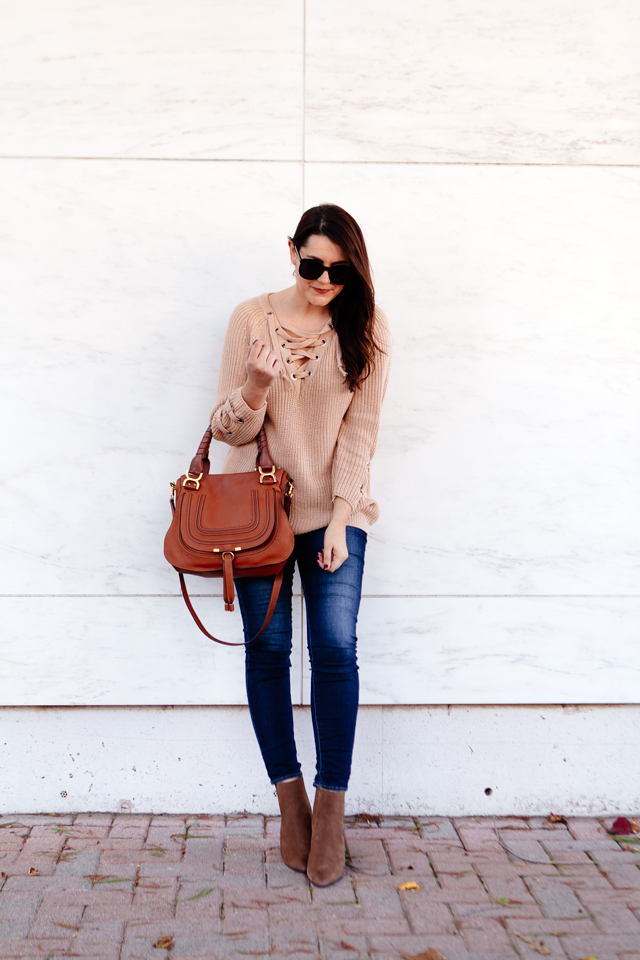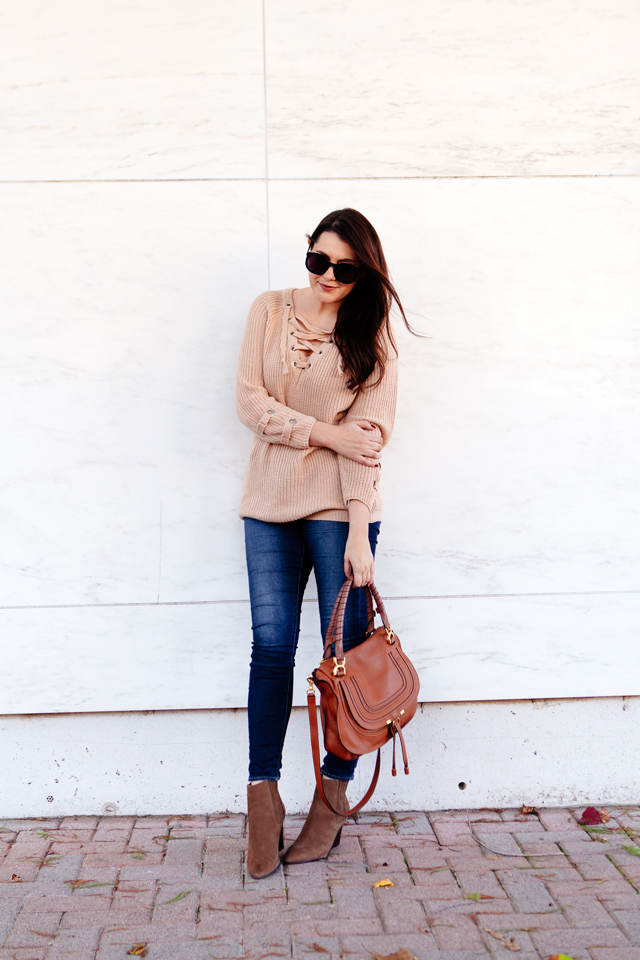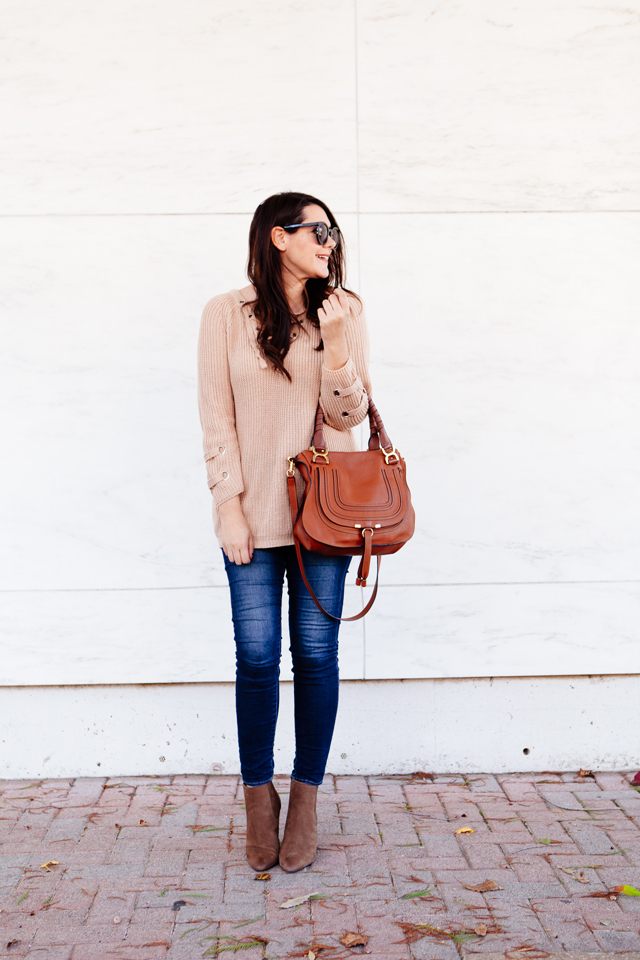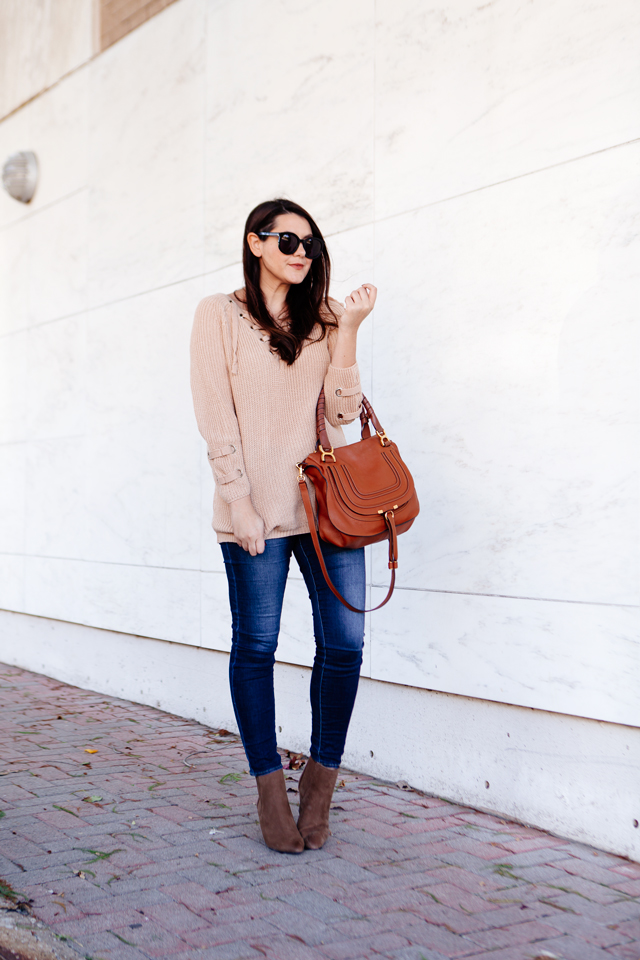 Happy Friday, friends! I can not even believe next week is Thanksgiving. I am not prepared for it to already be mid-November or even December in a few short weeks. On one hand, I'm like where did 2016 go? On the other, I"m like buh-bye 2016, see ya never. So maybe it's good these weeks are flying by. I will say that the holidays always, always sneak up on me and so does gift giving. So I'll be posting my gift guides a bit early this year! I'll start next week so that we can all be non-procrastinators. Or at least we can think we won't wait till the last minute. Maybe. At least we can try, right?
Do you ever have a go-to outfit that you wear over and over? This is mine — a sweater, jeans and booties. It's the perfect fall outfit combination. I will be caught wearing this combo weekday through weekend. Sweaters this season are just too good. I love this lace up trend as well, I've seen it in tops but I really like the look in sweaters. It kind of makes the sweater a bit more interesting and more casual. I am all for more casual, especially on a Friday.
A few of my favorite casual Friday sweaters from Chicwish below!
*This post is sponsored by Chicwish! Thank you for supporting the brands that support this blog.