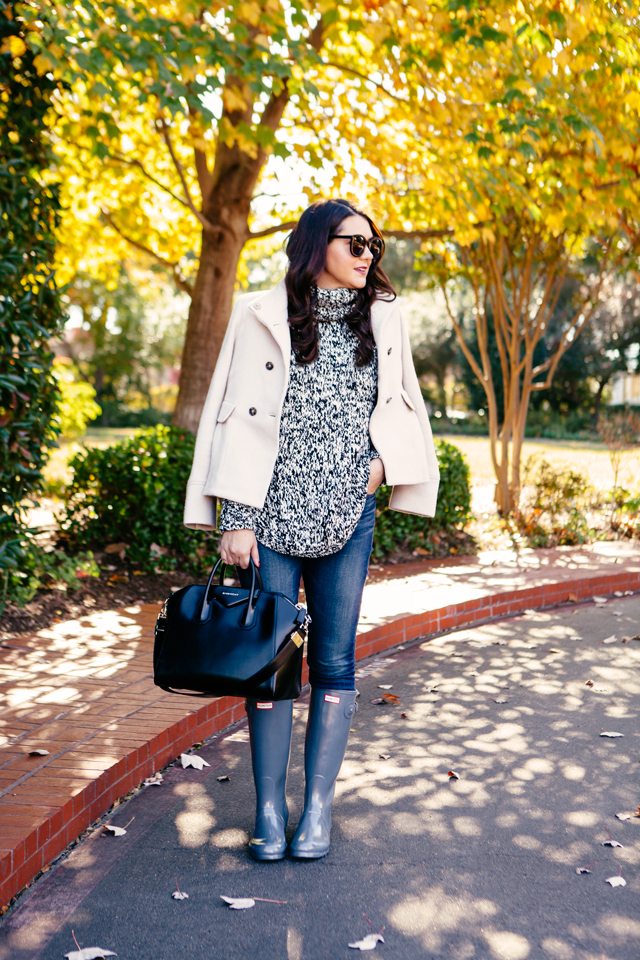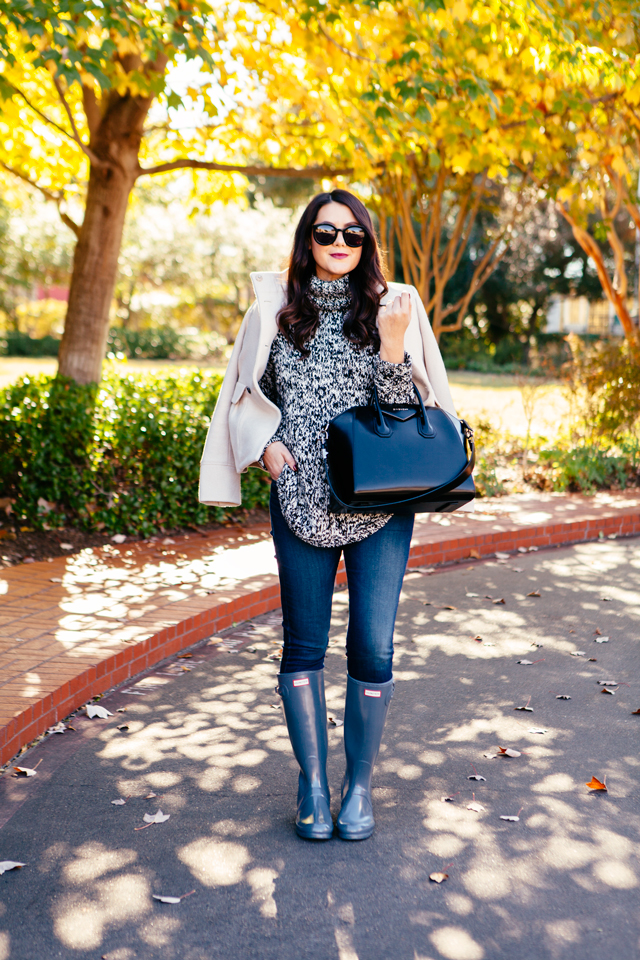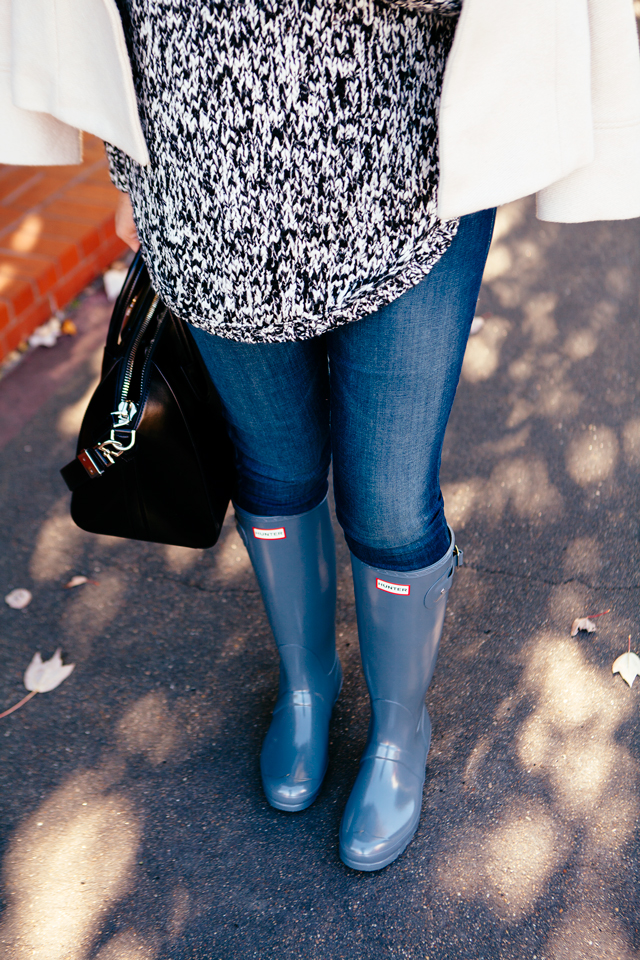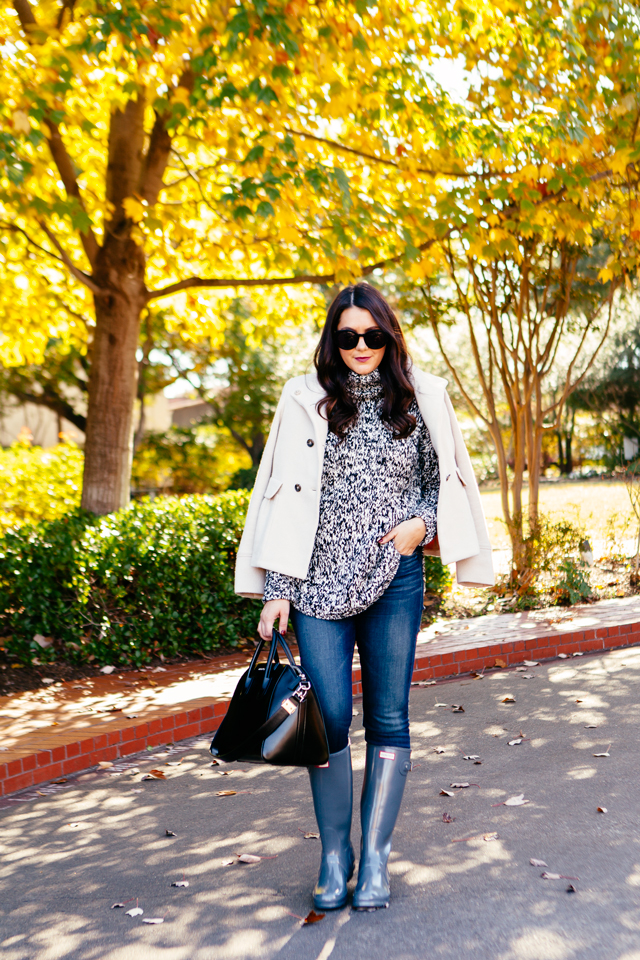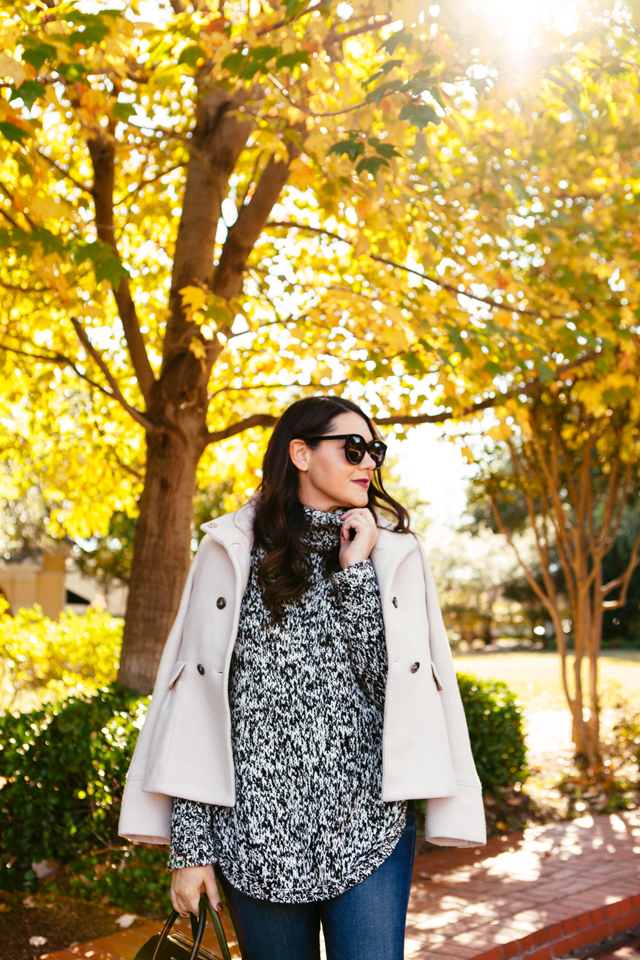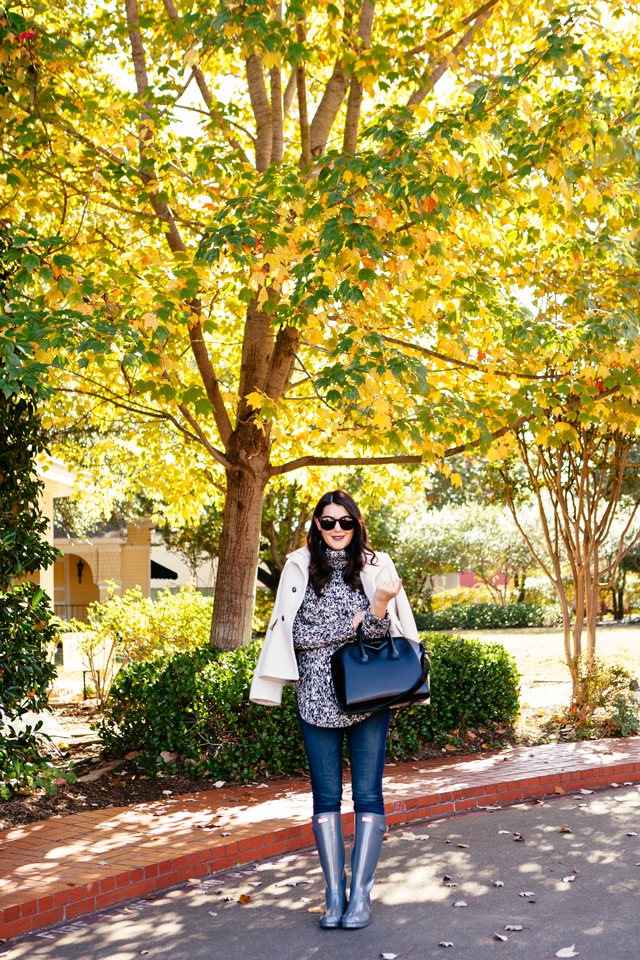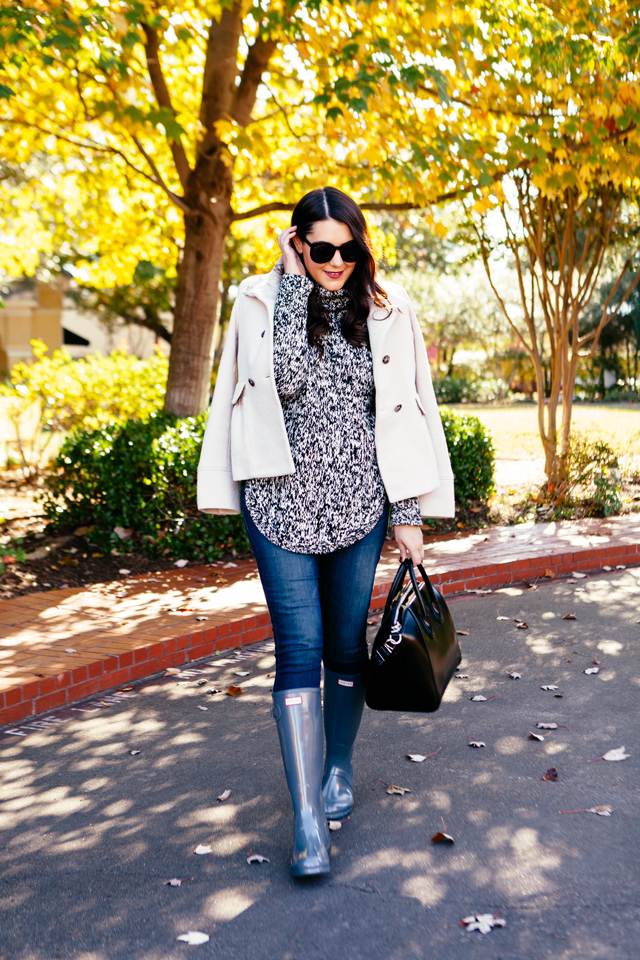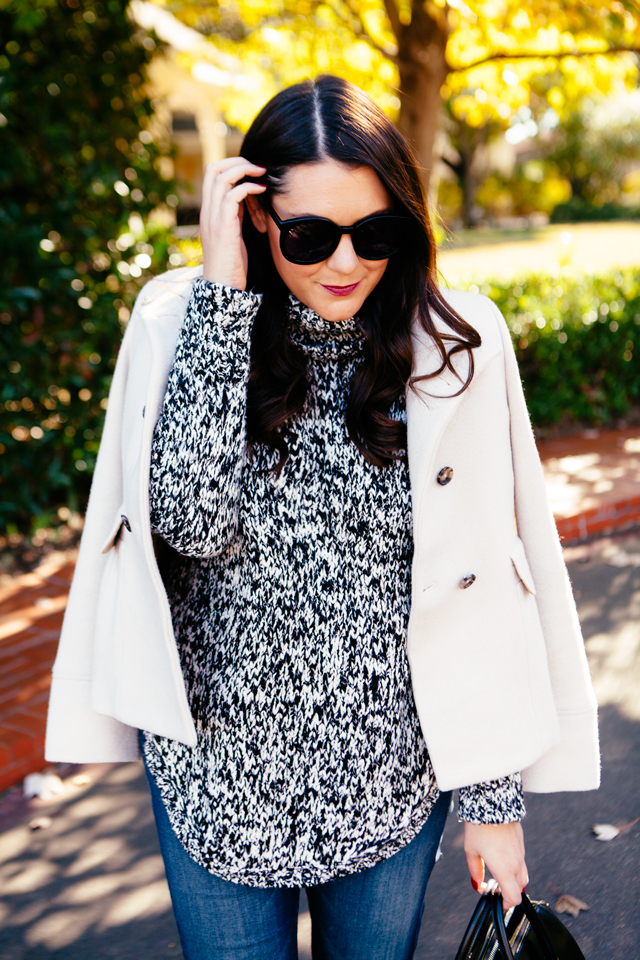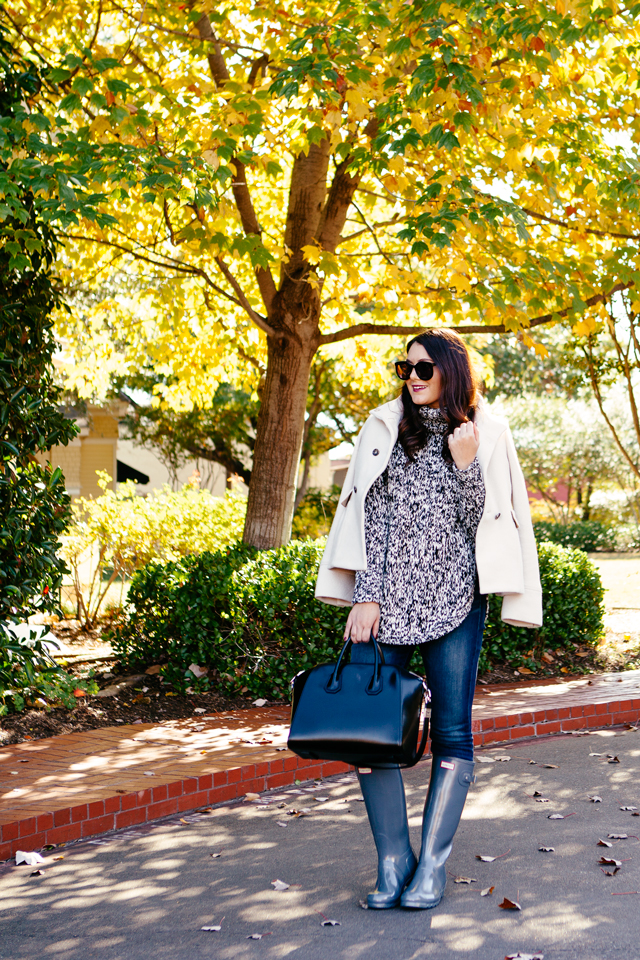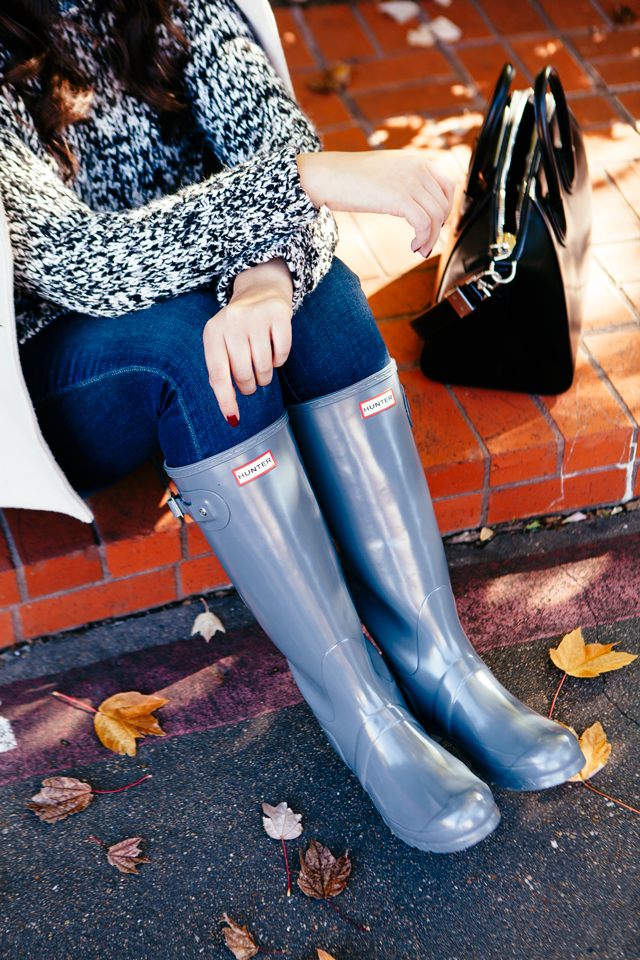 As always, we are a bit late with our seasons here in Texas but fall decided to make a grand entrance this weekend. Cold mornings and yellow leaves are finally here and it reminds me why this is my favorite season of the year. There is hardly a season prettier than fall. Nor is there a better season for boots and sweaters. (I would say for rain boots but spring really does take the cake on rain boots.) Have you seen these grey Hunter Boots before? I have been on a grey kick lately and loved this in-between shade of boots.
Since we are just a few weeks away, I would be remiss to not mention that Hunter Boots also make perfect gifts… for you. I mean if you want to be the person who gives Hunter Boots as a present, then by all means! Also, please be my friend? But I was just thinking that as you're making you own wishlist, and as someone who loves her some Hunter Boots, I would like to make the suggestion that these make a lovely gift to give and to get. I got my first pair years back as a Christmas gift and let me tell you — they are the gift that keeps on giving. And they are a sweet reminder of my husband when I wear them. (Just throwing that out there…)
I feel like rain boots have really made their place in style these past few years. I am always a fan of boots, but there is something a bit more casual with rain boots. Plus they really are best to wear when trotting around rain or snow. It rained almost non stop when we were in Switzerland and I was so thankful I packed my black Hunter boots. I almost didn't because they aren't the most packable shoe, but once we got there I wore them everyday there wasn't sunshine. (I also loved having the boot socks too. So warm!)
Oh look! I made a rainbow of Hunter Boots below. What a time to be alive.

Happy Hunter season, friends.
*This post is sponsored by Nordstrom! Thank you for supporting the brands that support this blog.