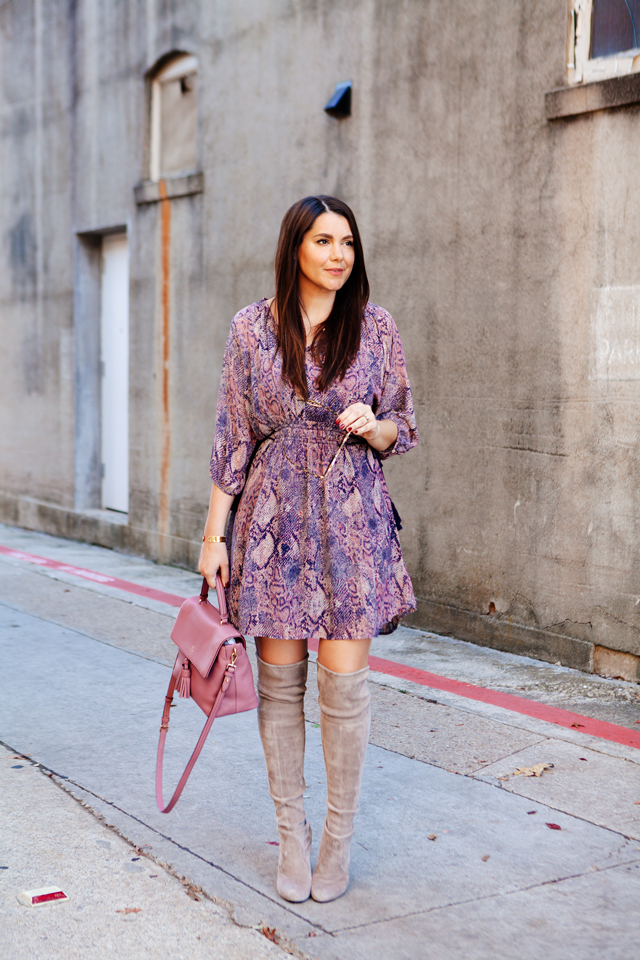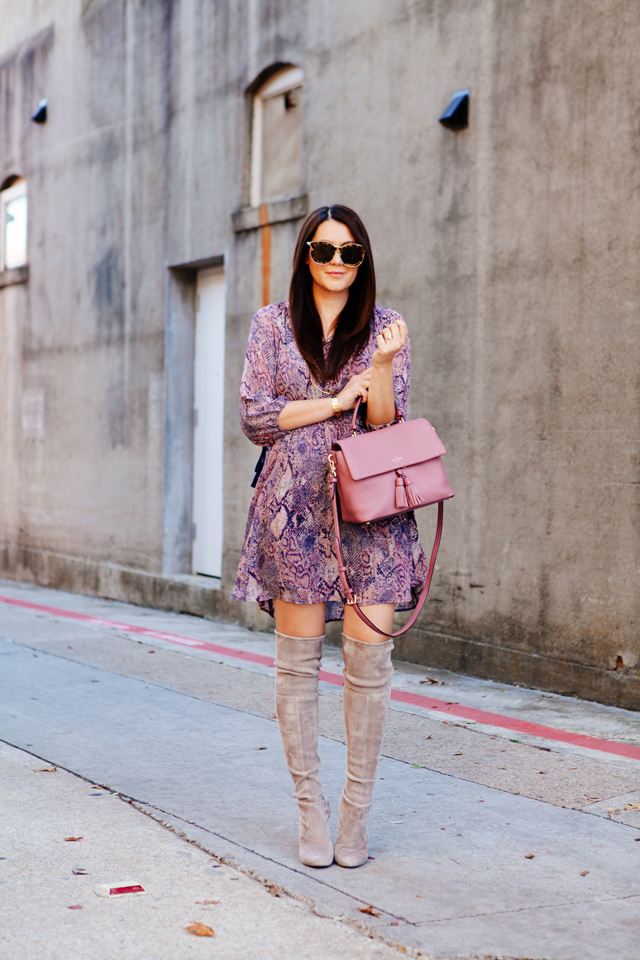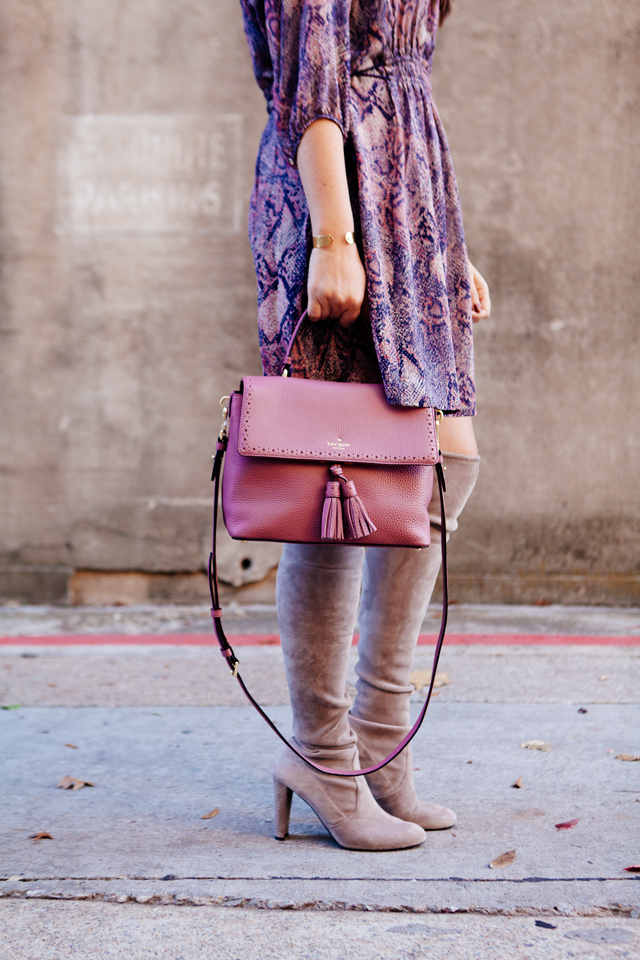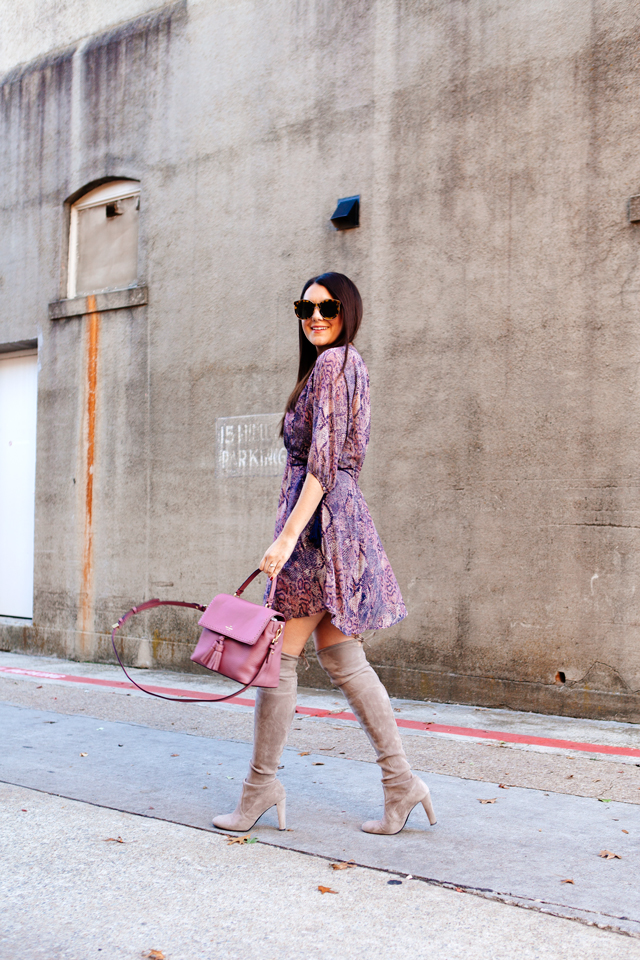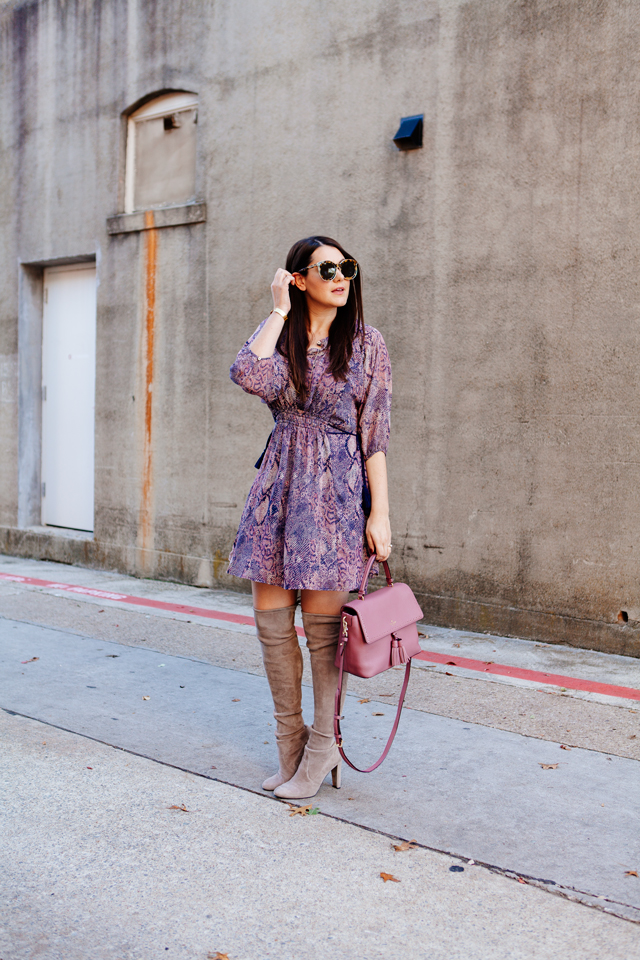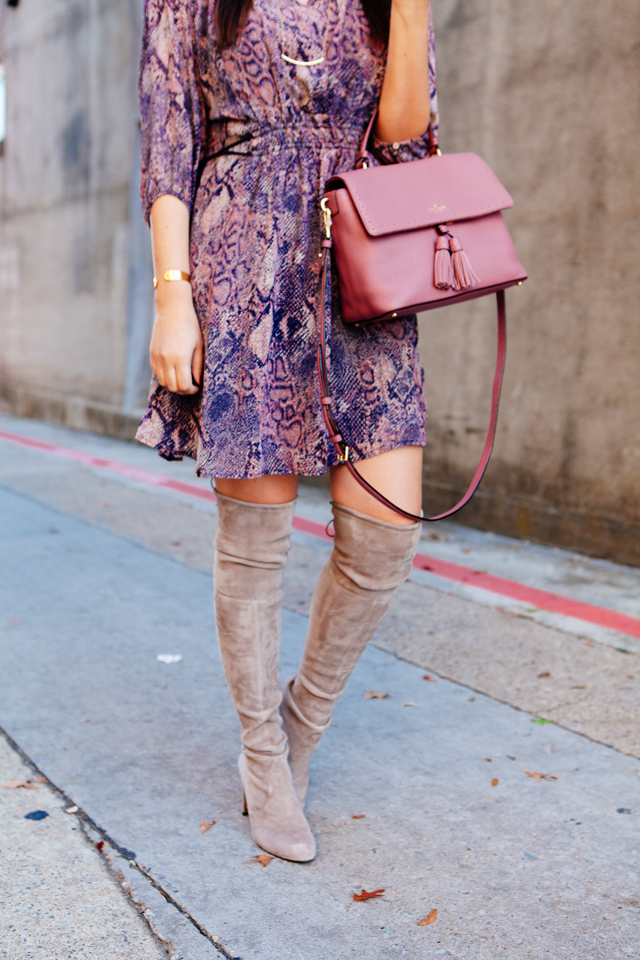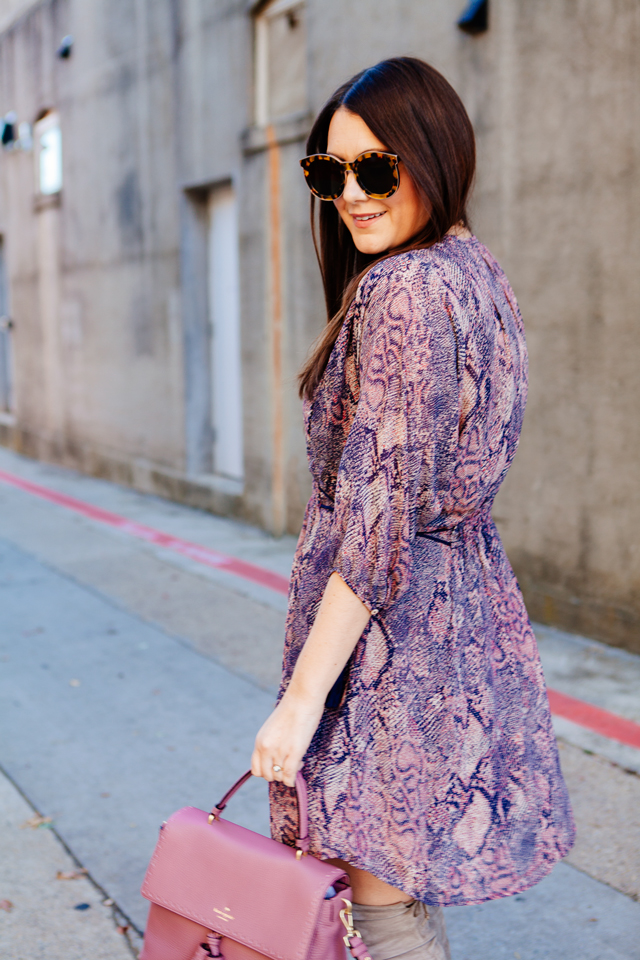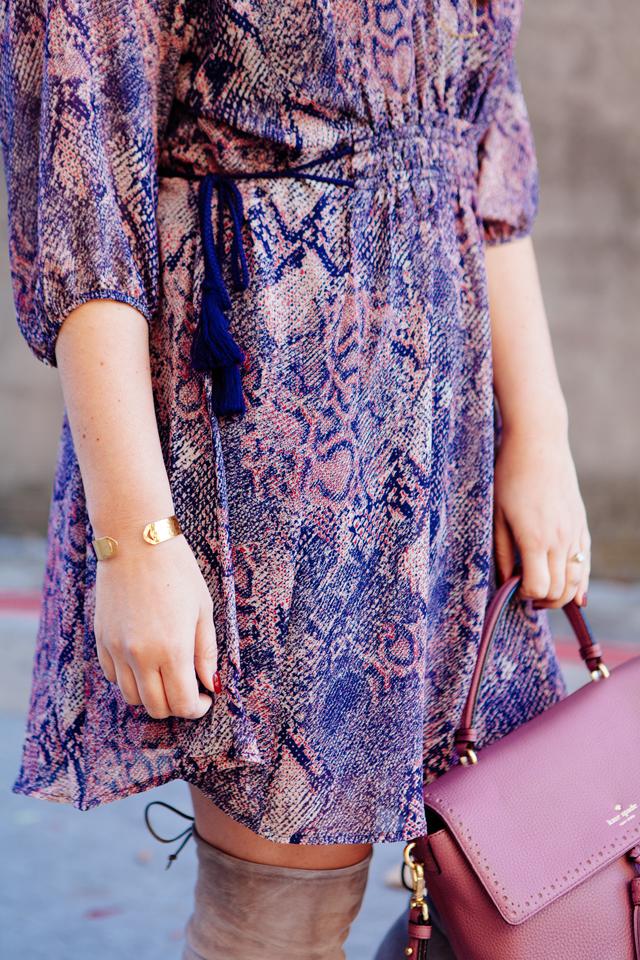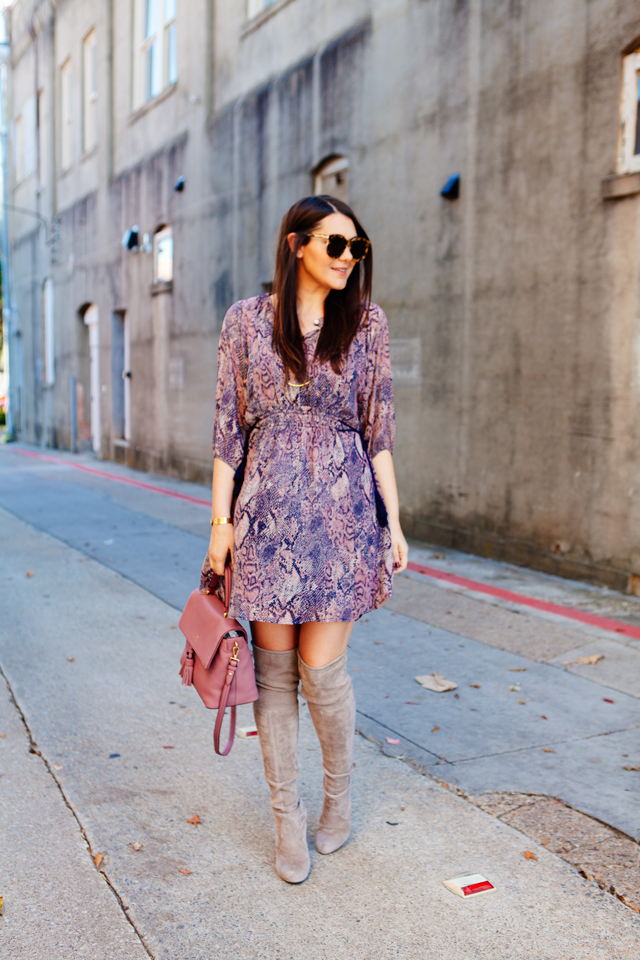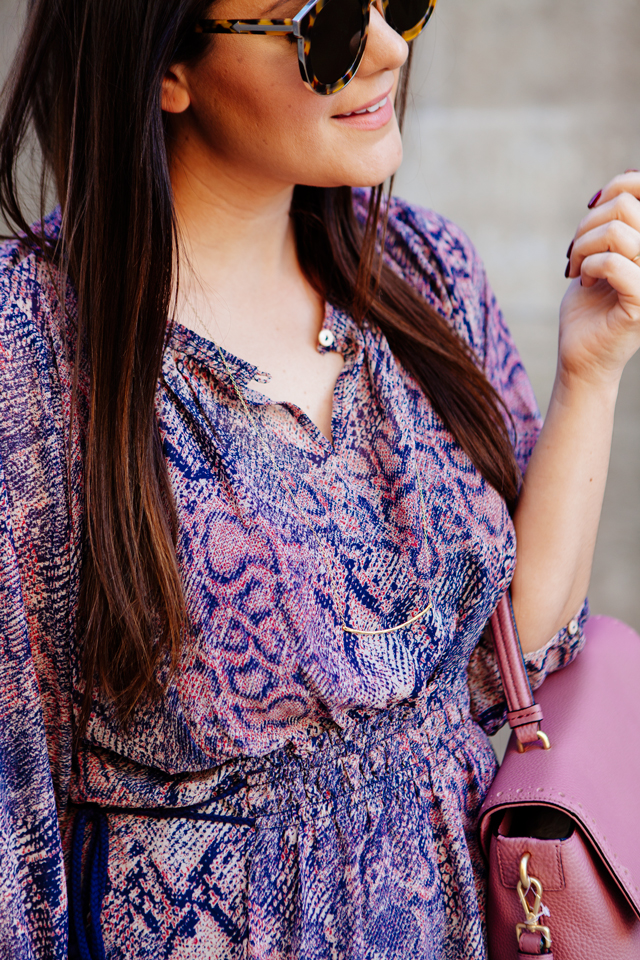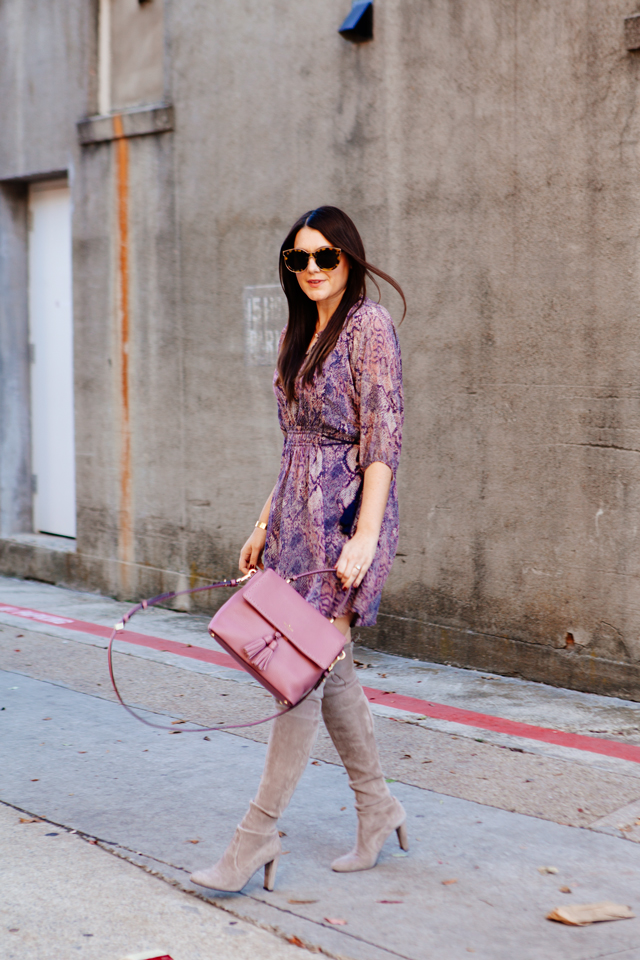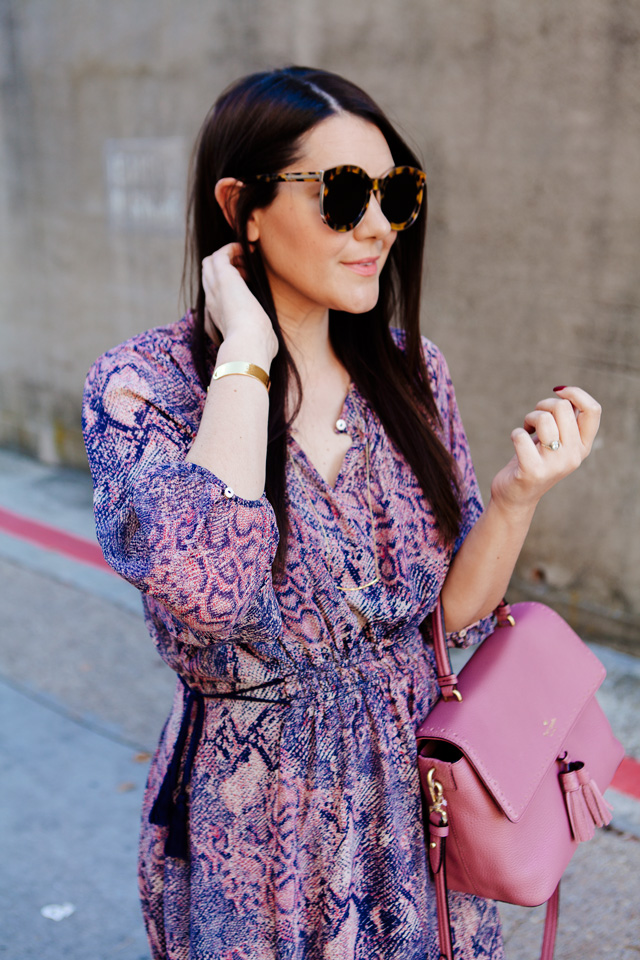 Right before we start dressing for the holidays, I like to bring a little bit of pink to the party that's about to turn very red. Don't get me wrong — I love holiday dresses, some of my favorite dresses I own are holiday or party dresses. But I tend to pass on my pastels for a few weeks when it's holiday, so this dress is a nice calm before the holiday storm. (With Thanksgiving coming up this week, take that 'storm' comment as you will.)
I've had this Kate Spade purse for a little while but  it hasn't had much airtime on the blog. Isn't it the prettiest shade of rose? I loved it and then when I realized it matched this dress to a tee, well you can imagine my melodramatic reaction that definitely involved fake fainting. We actually shot an outfit in  Switzerland that featured this post but I decided to not post the outfit. I'd like to lie to you and tell you that every one we shoot is 100%, but sometimes I get picky and some outfits live on my hard drive forever. I think I can speak for this rose colored purse and it's happy to be debuted with such a pretty dress.
PS: have you seen my Editor's Note feature below? It's a new way for me to share with you thoughts on sizing, fit, and sale alerts! If you have a question about fit, check there first! I'll try to always mention what size I'm wearing and how it fits. I hope this is helpful for you!