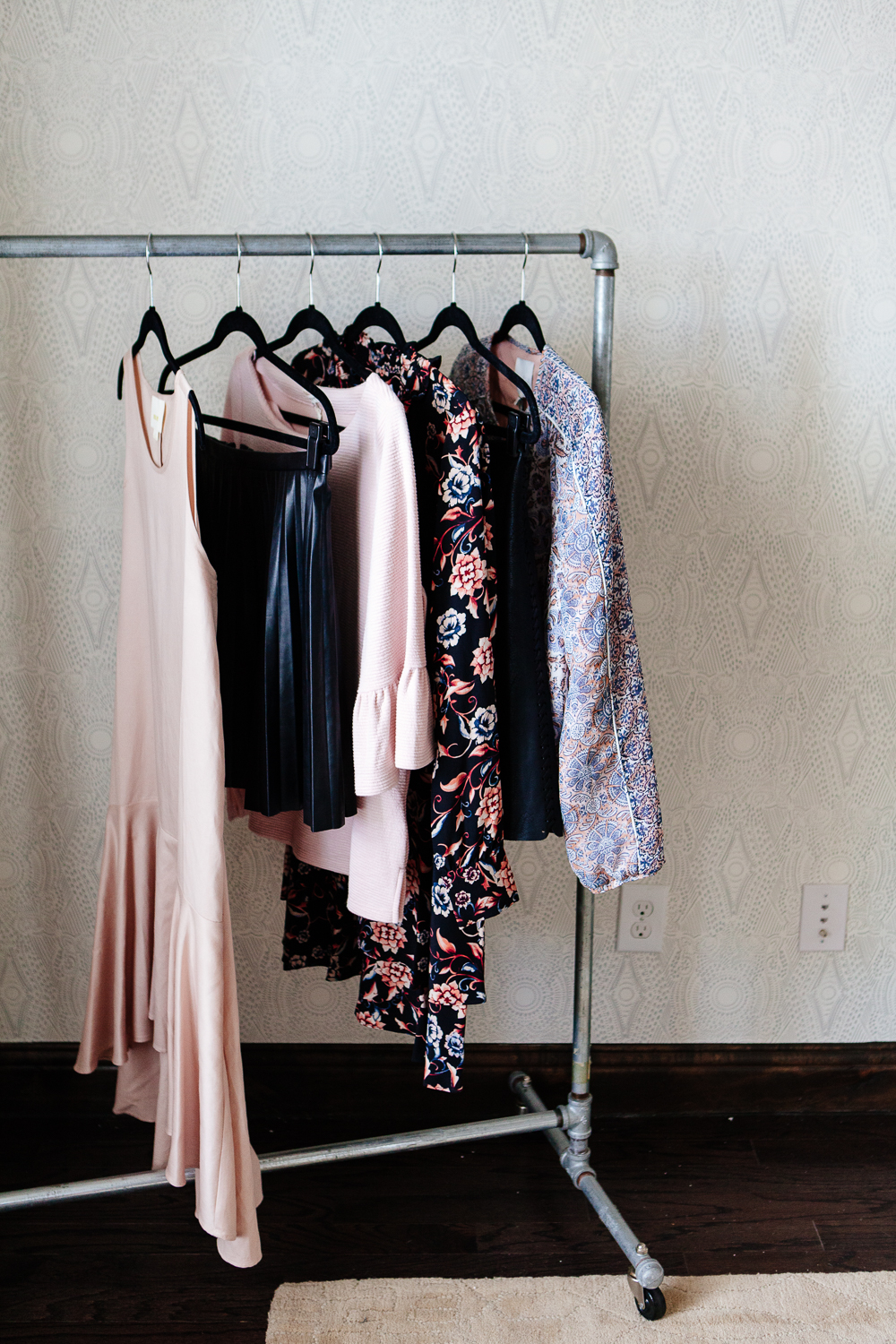 You see, I hate ironing. Can I get an amen? Do you know why I hate ironing? BECAUSE I'M AWFUL AT IT. I am fully convinced that there are two people in the world — those who can iron effectively and those who will burn down the house and still have wrinkled clothes. But a few years ago, I realized that my clothes weren't showing up as best they could on the blog. The solution was oh-so-simple and sitting right in front of me at the shop — our clothes steamer.
We had a steamer for our clothes that were wrinkled in shipment and it dawned on me — I should be steaming my clothes before our shoots. And the rest is history.
But over the years I widened up and just started steaming my clothes at home for on and off the blog. And I've learned that there are other benefits to steaming. Let me introduce you to the many reasons why I love my best friend, the clothes steamer:
It helps your clothes fit better.
If you wash something and it feels a bit snug, give it a quick steam. The steam opens up the fabric a bit more and it will fit right once again. And if you're like me and sometimes throw your clothes everywhere — on a chair, under a chair, over the chair — then they can become unreasonably wrinkly but still clean. A quick steam and you're out the door! No one knows you're a secret hot mess.
Best option for delicate + synthetic fabrics.
When dealing with silk, you want to be the most careful because silk is easily damaged. I always give my silk tops a nice steam and the wrinkles just fall out. And with crepe or rayon, a clothes steamer is often times the only way to get out deep wrinkles that seem to never go away. I find cotton and linen is better with an iron, but most other fabrics steam out best.
My favorite travel secret.
I bring a handheld clothes steamer with me on every trip and this takes the stress out of those crease lines from packing. You know no matter how carefully you pack there are going to be wrinkles. A handheld clothes steamer makes it easy to look pulled together even on the road.
And lastly, the best reason ever — IT ISN'T IRONING! And isn't that reason enough?
***
PS — I use this clothes steamer one from Target and LOVE it! I've used so many over the years, but this one has been my fave. They last for years by the way. This is the handheld steamer I travel with. It's light enough for travel, so it doesn't add weight or bulk. 🙂