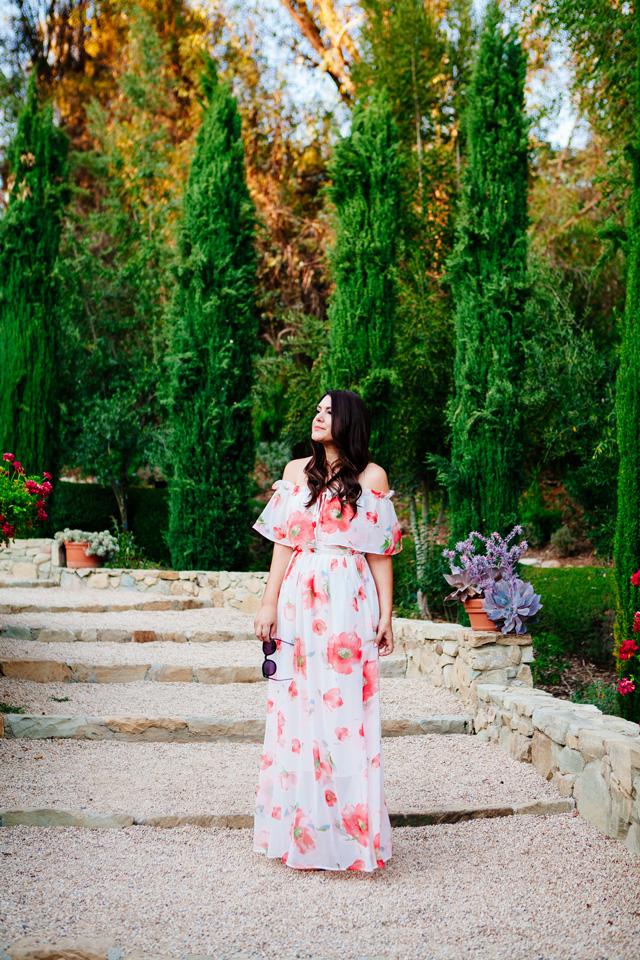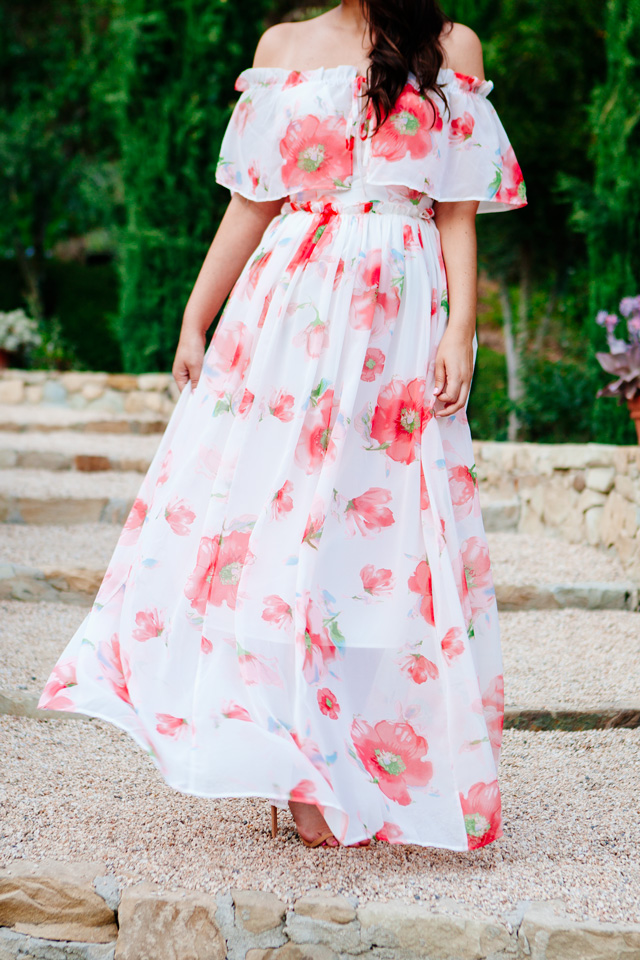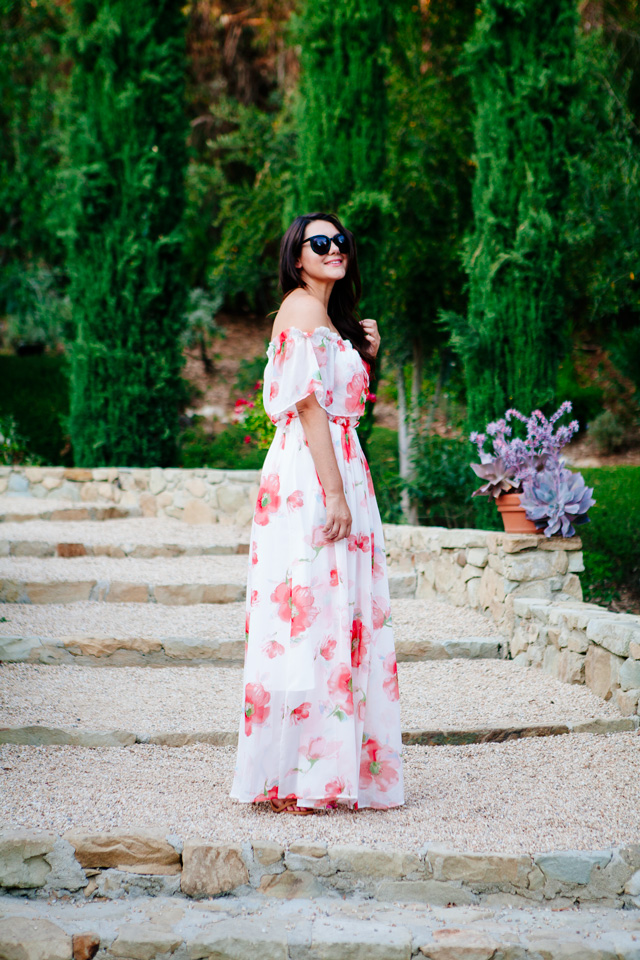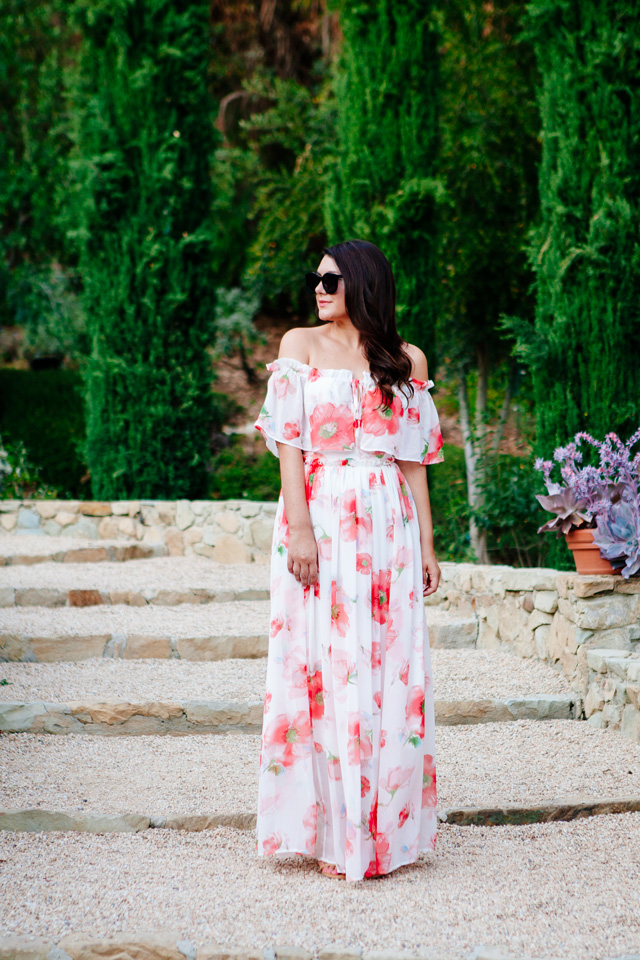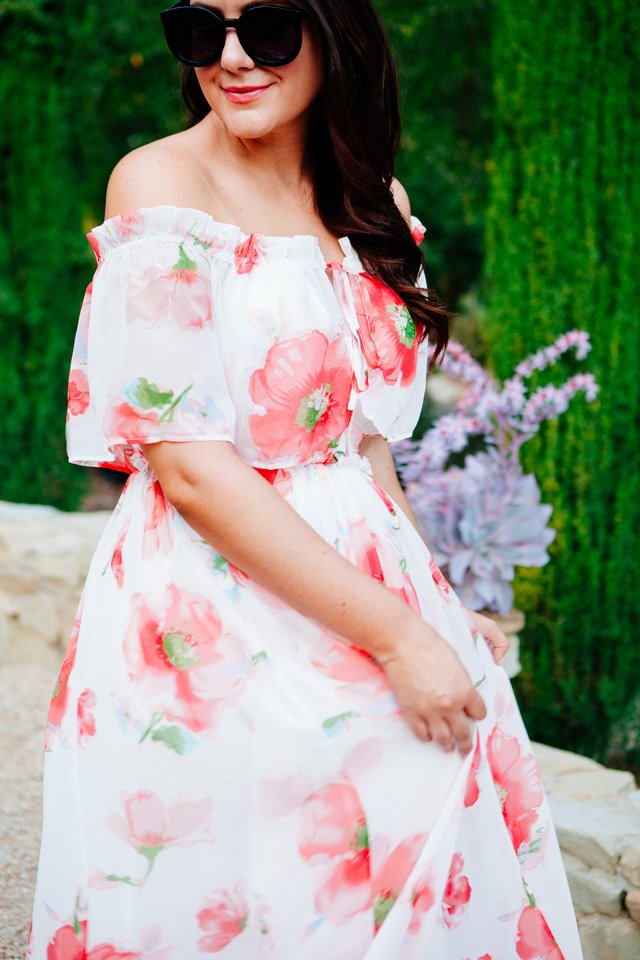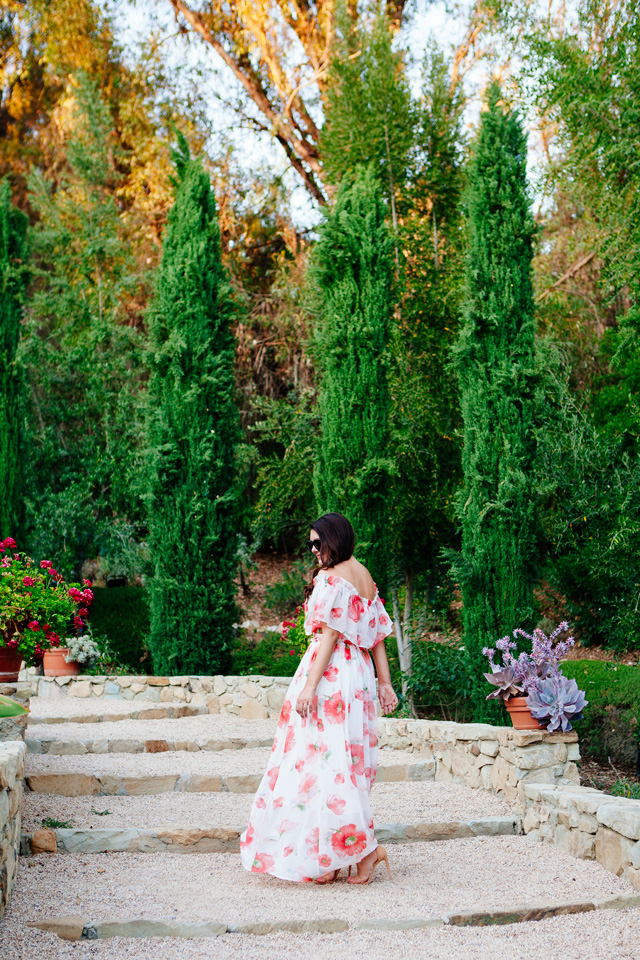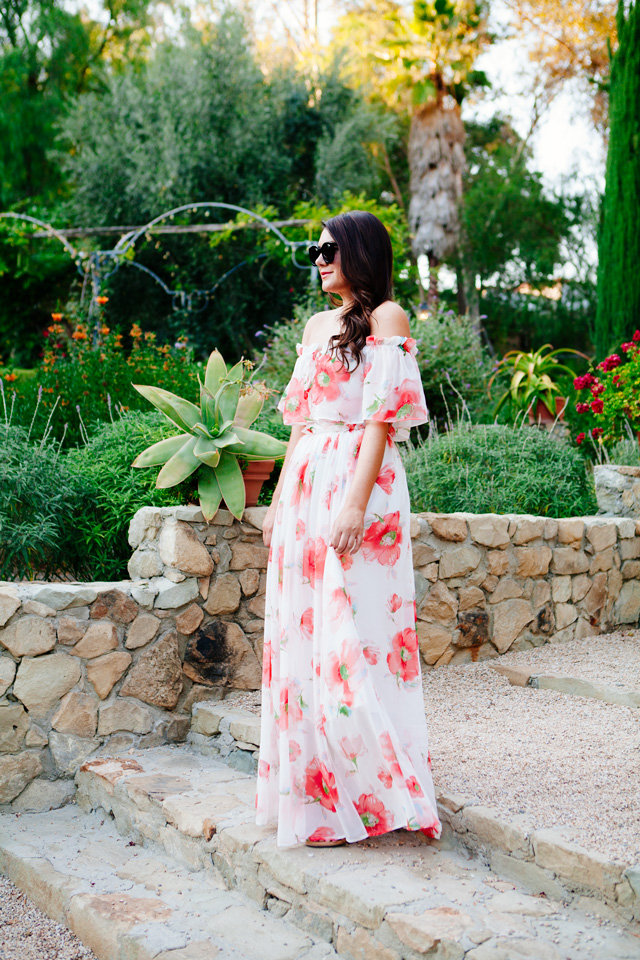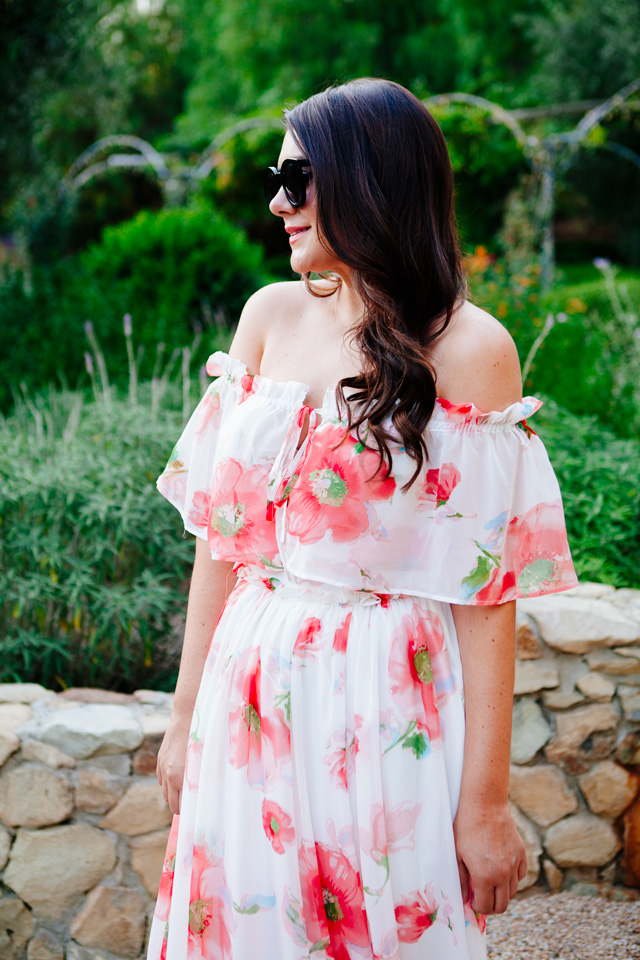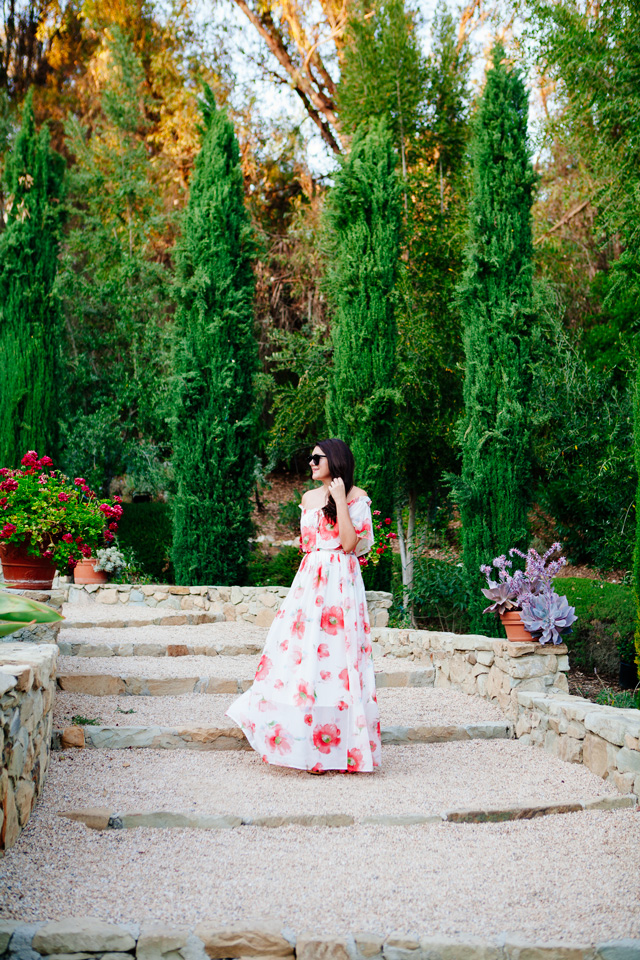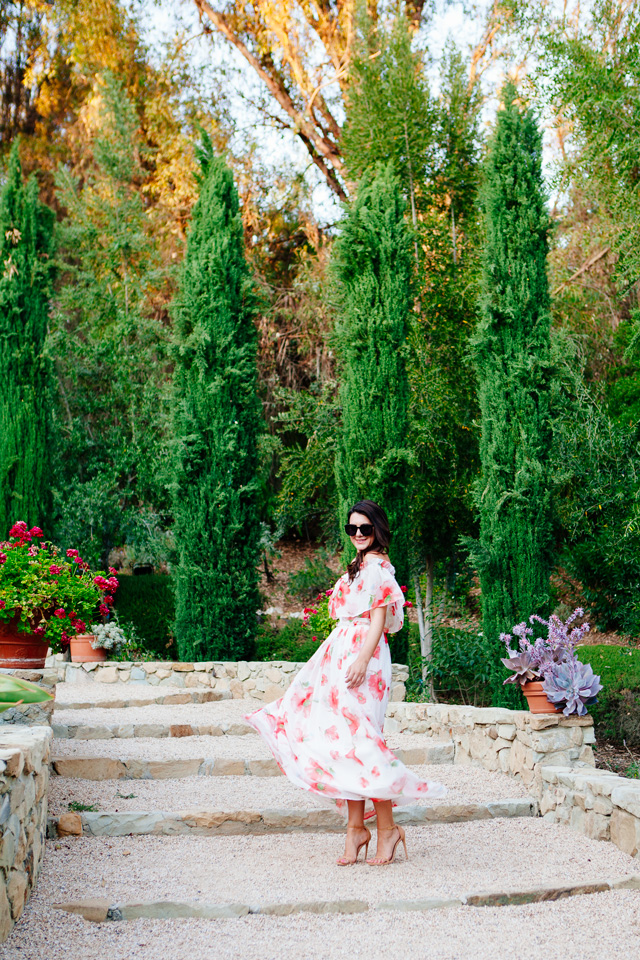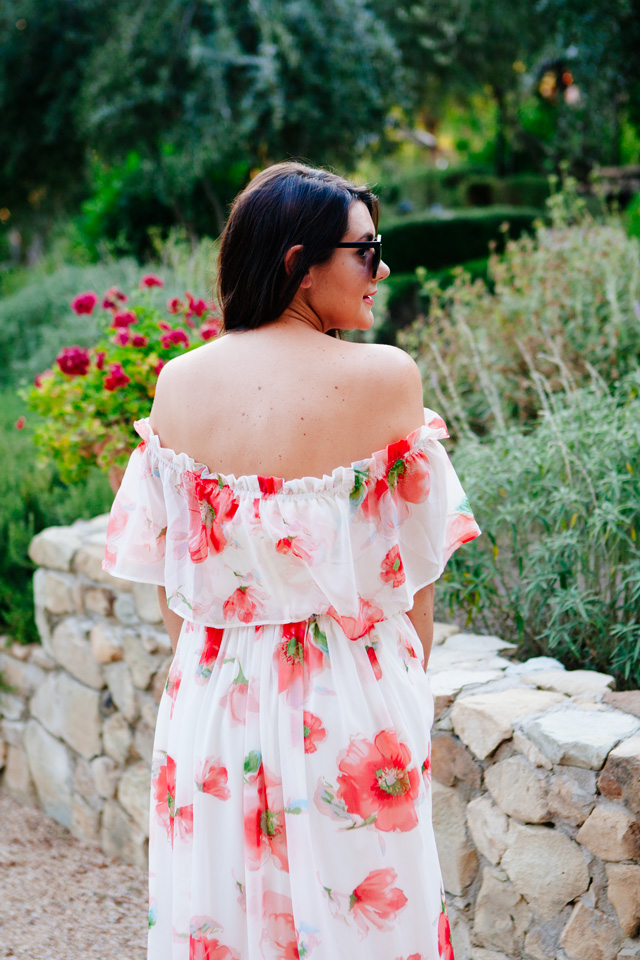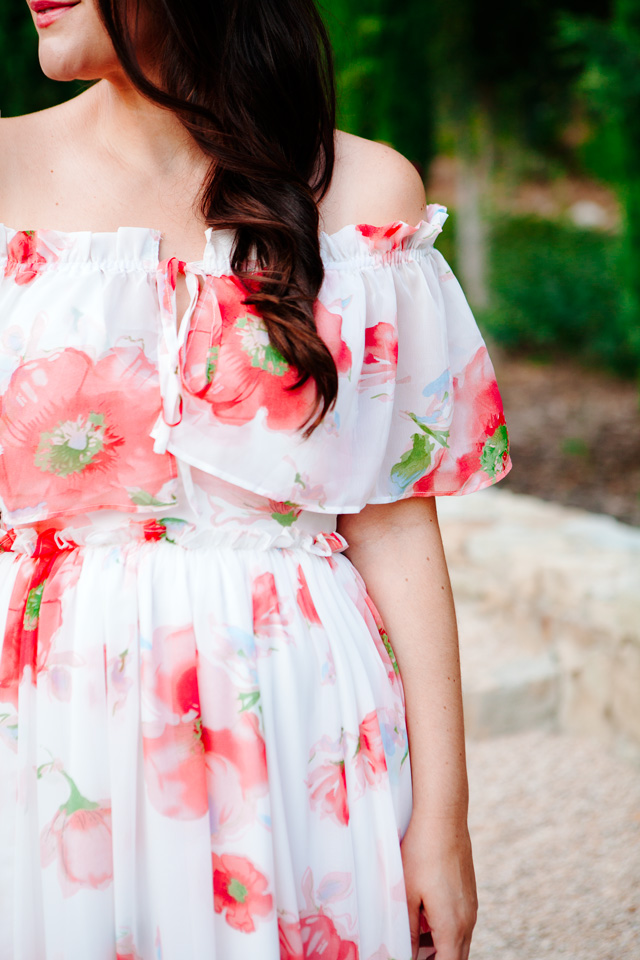 Maxi dresses are still some of my favorite pieces to wear in the summer, especially when traveling. It always lends to a glamorous vibe, without feeling too over the top. I like to dress up for dinners when we are traveling, so this dress was perfect for a sunset dinner in Ojai. (Their sunsets turn pink by the way! We were just a bit early to get the pink sky in these photos, but it's so beautiful.) I think the other part I love about maxi dresses is that they are so versatile from day to night. This one is a bit dressy to wear all day but it's perfect for summer nights. And the twirl factor is on point, as shown above.
Two things that I will never tire of: florals and off the shoulders. And if I do, feel free to ask if I'm okay because I won't be. I've found some of my favorite off the shoulder and floral options (and some are both!) from Chicwish below. And for those who have asked about sizing with Chicwish, I am finding things to be more true to size than ever. This dress I'm wearing fits a bit more tight in the bust, but other than that it is true to size.
Florals and shoulders unite:
*This post is brought to you in collaboration with Chicwish! Thank you for supporting the brands that support this blog!