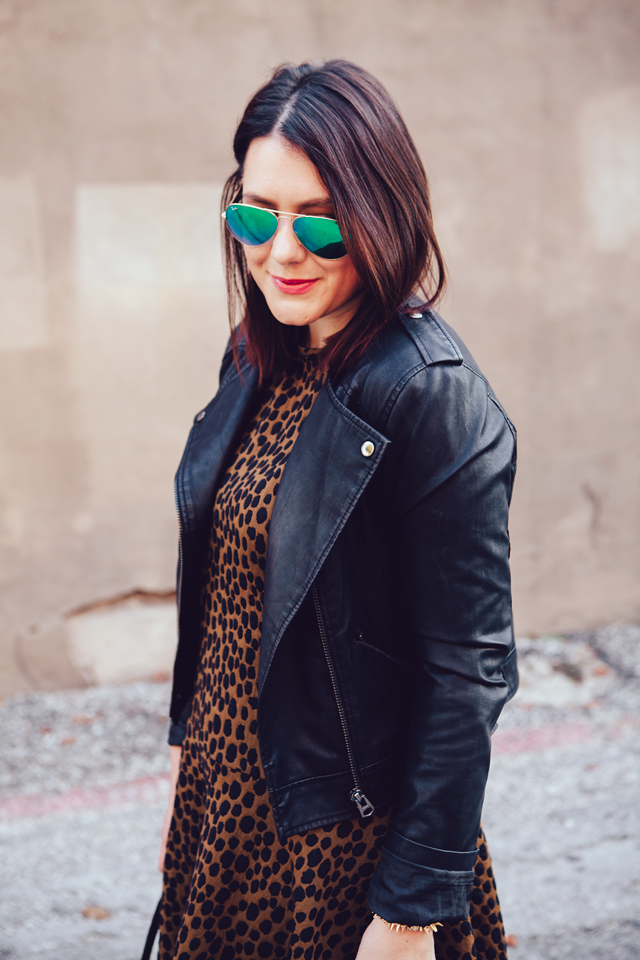 You know those weeks that you just can't sleep? That's this week for some reason. (Cue the sunglasses and heavy concealer.) Call it hormones, luck or excitement for next week but after the 4th night of restlessness I'm ready to go to sleep now please, Body. Isn't that the best though? Getting sleepy and heading to bed and then your brain just clicks ON? All of a sudden I've got a full fireworks show of thoughts going on in my brain and I'm like 'where were you this afternoon at 3 pm when I needed another cup of coffee to think?!?!'
Oh.
I see your point of a cup of coffee at 3 pm could definitely keep a person up at night. I'm contemplating all my life choices right now as we speak.
Also,
this dress
is 50% off right now and it feels like a leopard print blanket. Annnnndddd it's
50% off right now
. I think the decision here is clear.
_________________________
_______________________
JavaScript is currently disabled in this browser. Reactivate it to view this content.