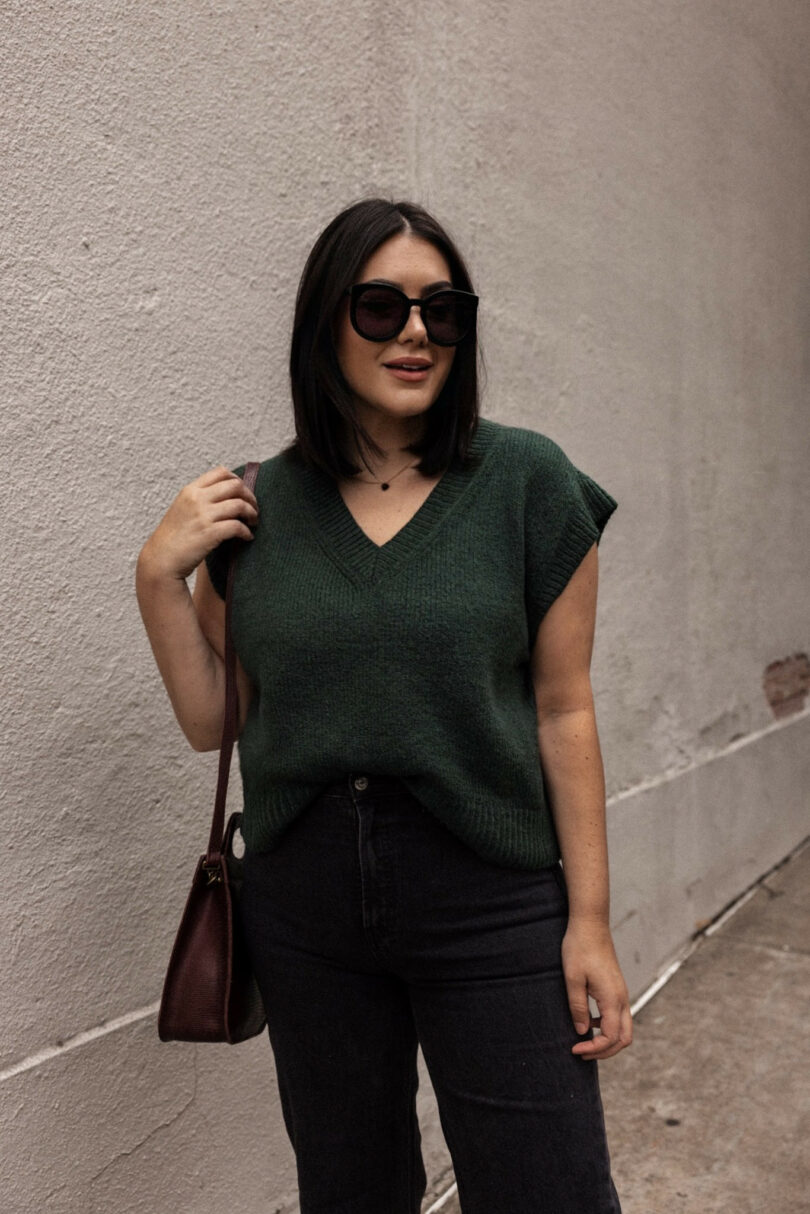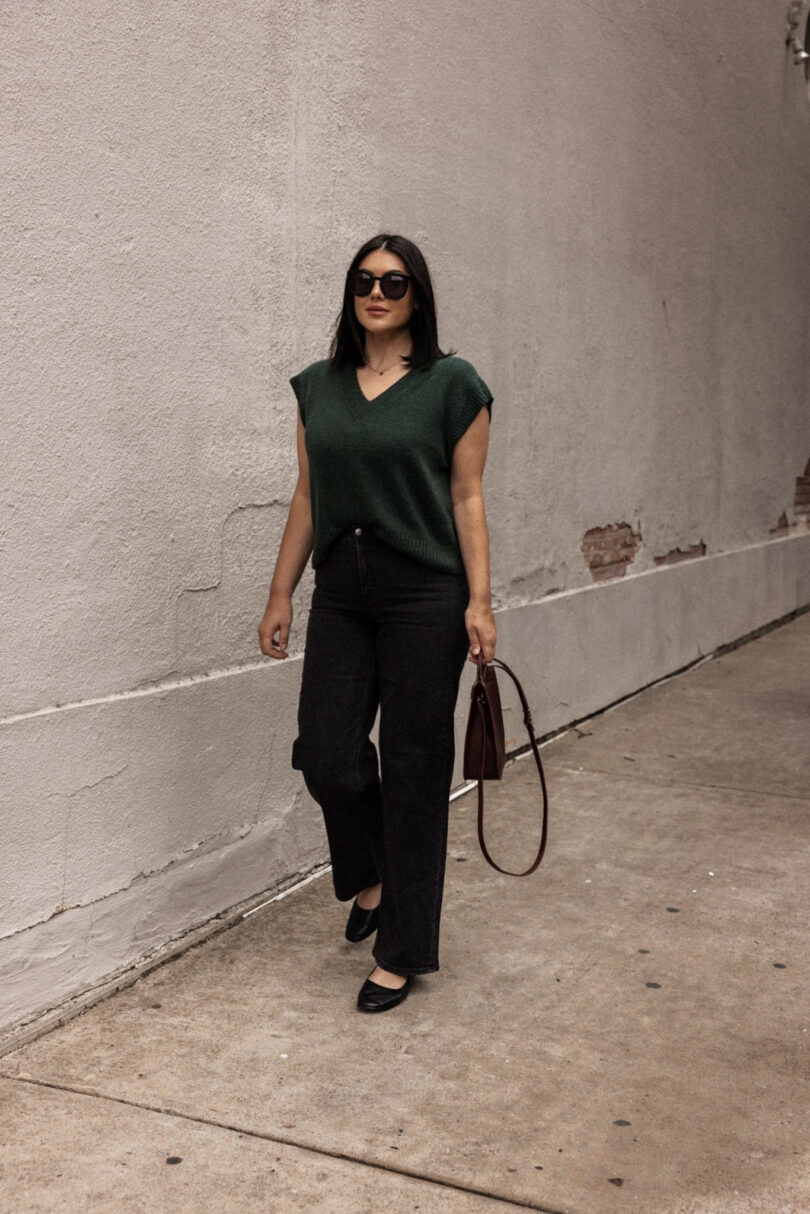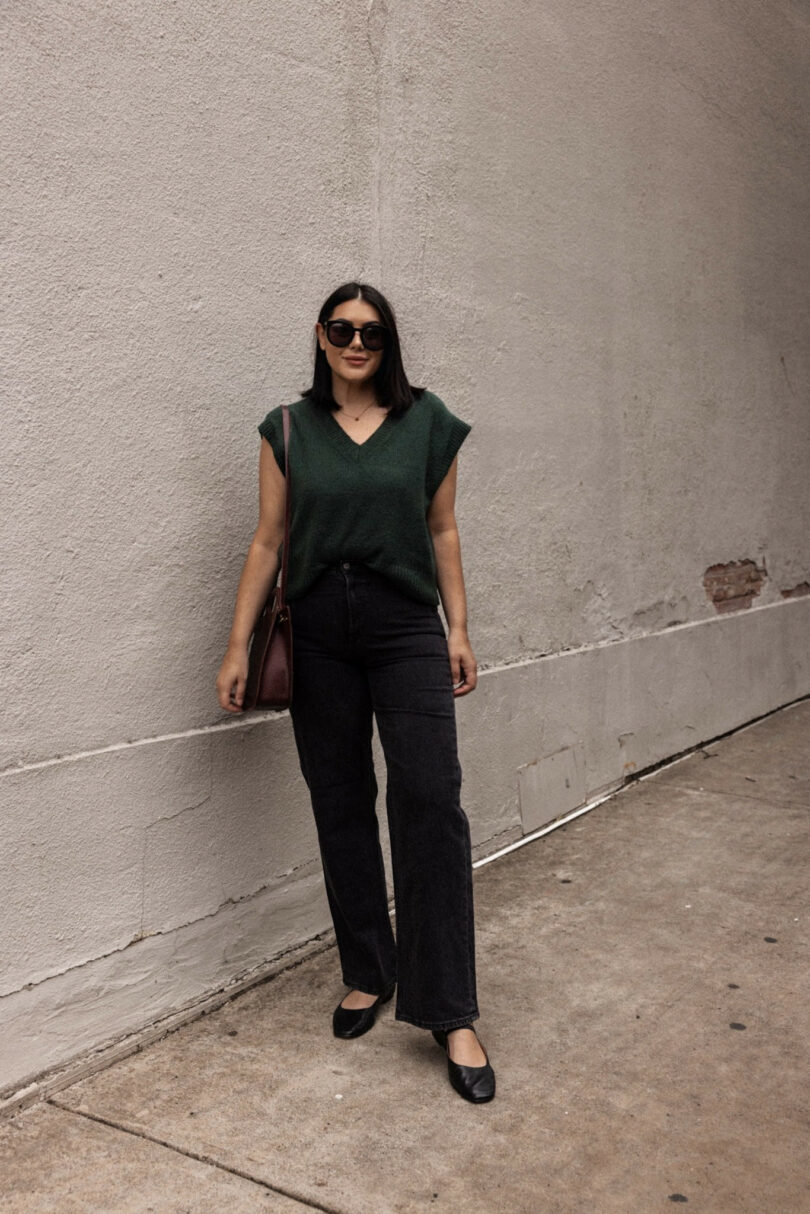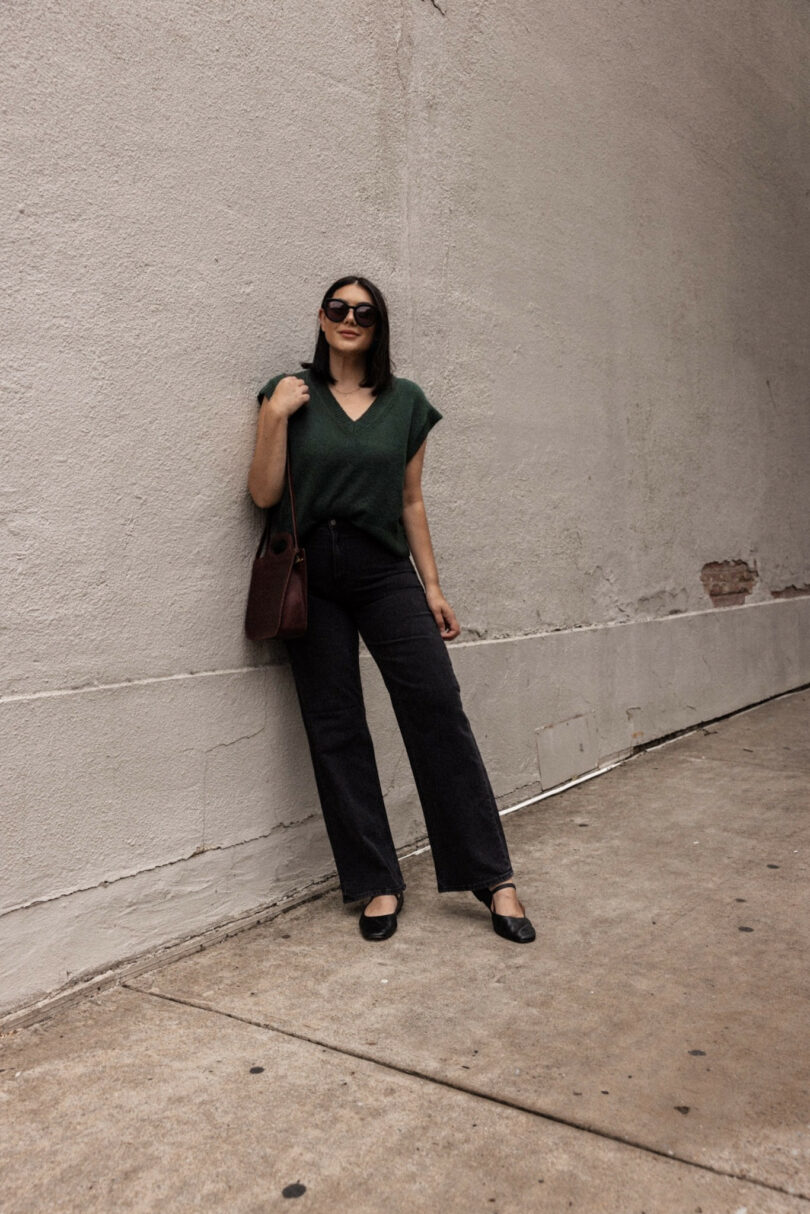 I won't lie — it took me a good 2 years to get used to non-skinny jean jeans. I *just* now like them on me. I've tried and tried and maybe the jeans themselves are a better fit and style. I find that with new trends, they need a few seasons to be perfected. Perhaps that is it and if so, Old Navy has perfected the wide leg jean, my friends. No lie, this pair is IT for me. They are somewhere between a straight and a wide leg and I love it. For me it's a great length as well (I'm 5'9″) because I am in my Flats Era and only want to wear comfortable shoes. Is this 38? I hope so. I will happily take comfortable shoes into my 40s with me.
So yeah — this pair of jeans are from Old Navy and I have to be honest, I love them. They are SNUG at first, like I had to lie down on the bed to get them zipped and the resurrect like a zombie but once they are on, they fit like a glove. Literally. I am in the 10, tts and stretch a bit with wear! Find them here. 
Also while you're there — just throw in this top, too. It's going to take you far. In fact once I get around to my fall capsule, this sweater vest is probably going to be in there just as a heads up. I am in the large for a loose, oversized fit. Find it here!