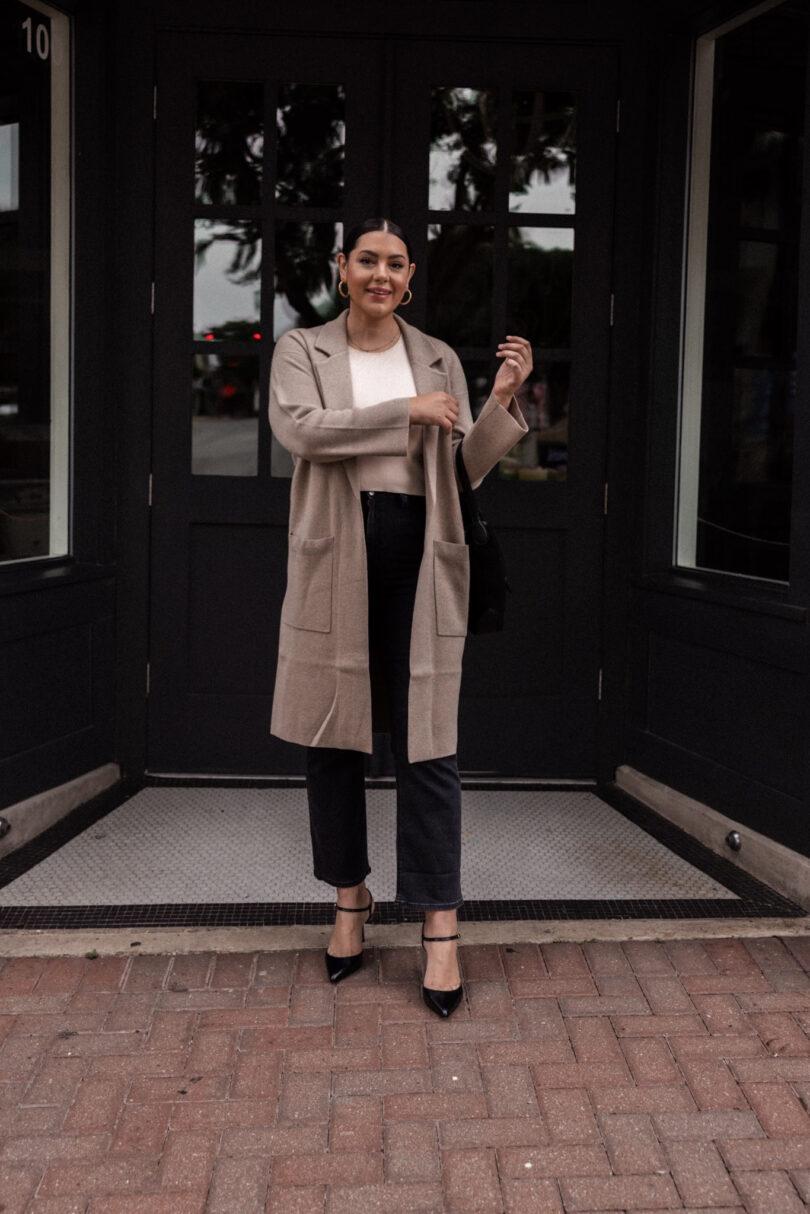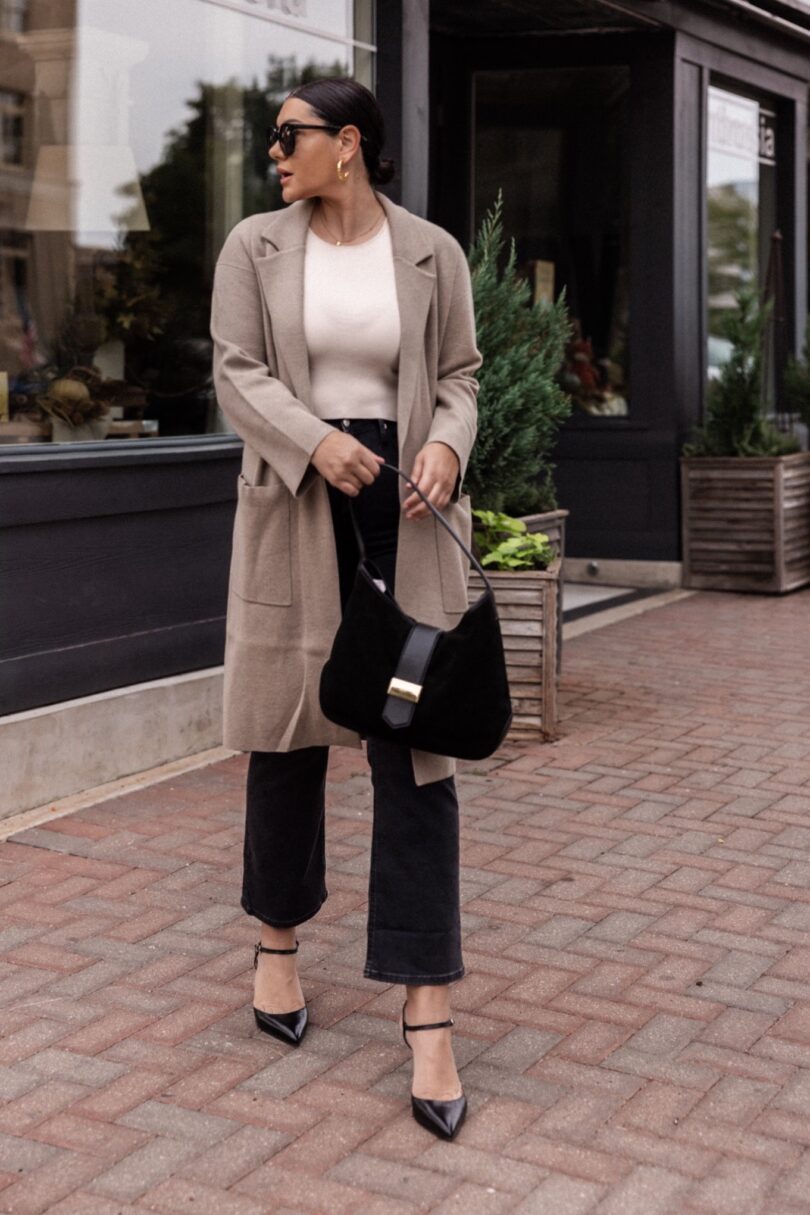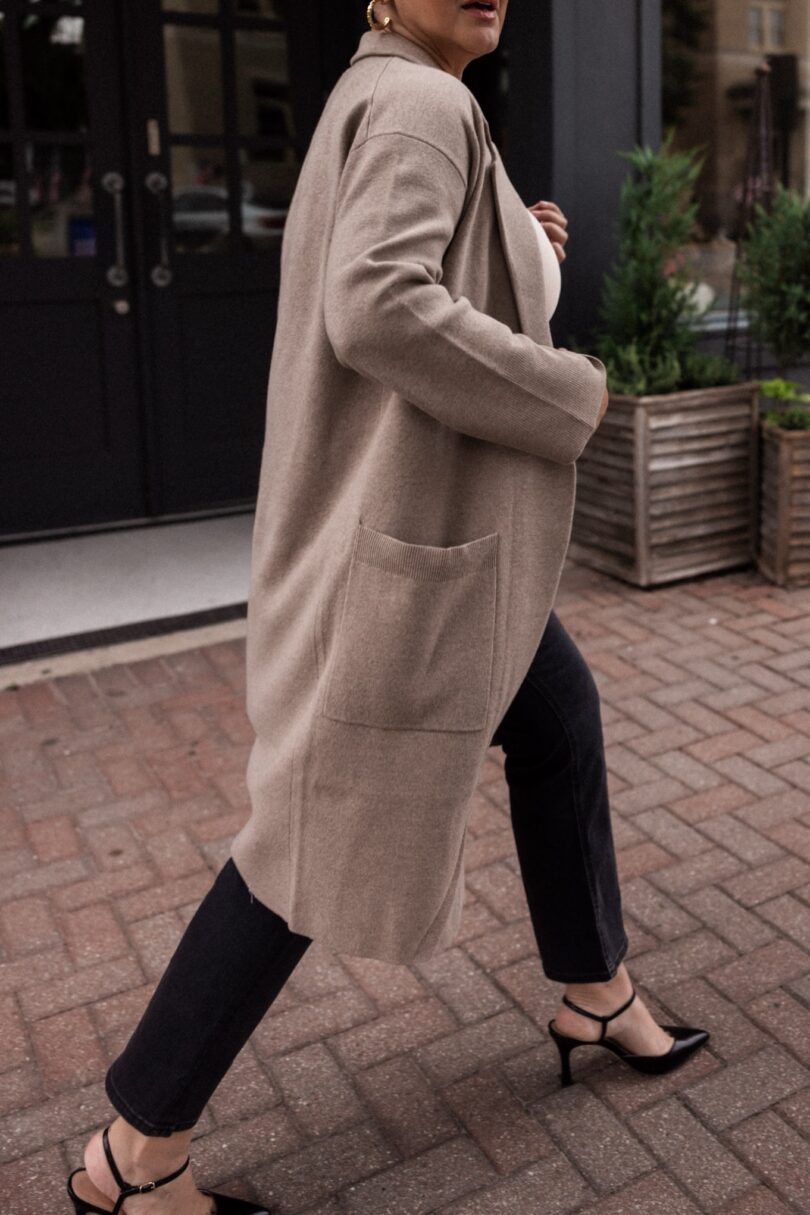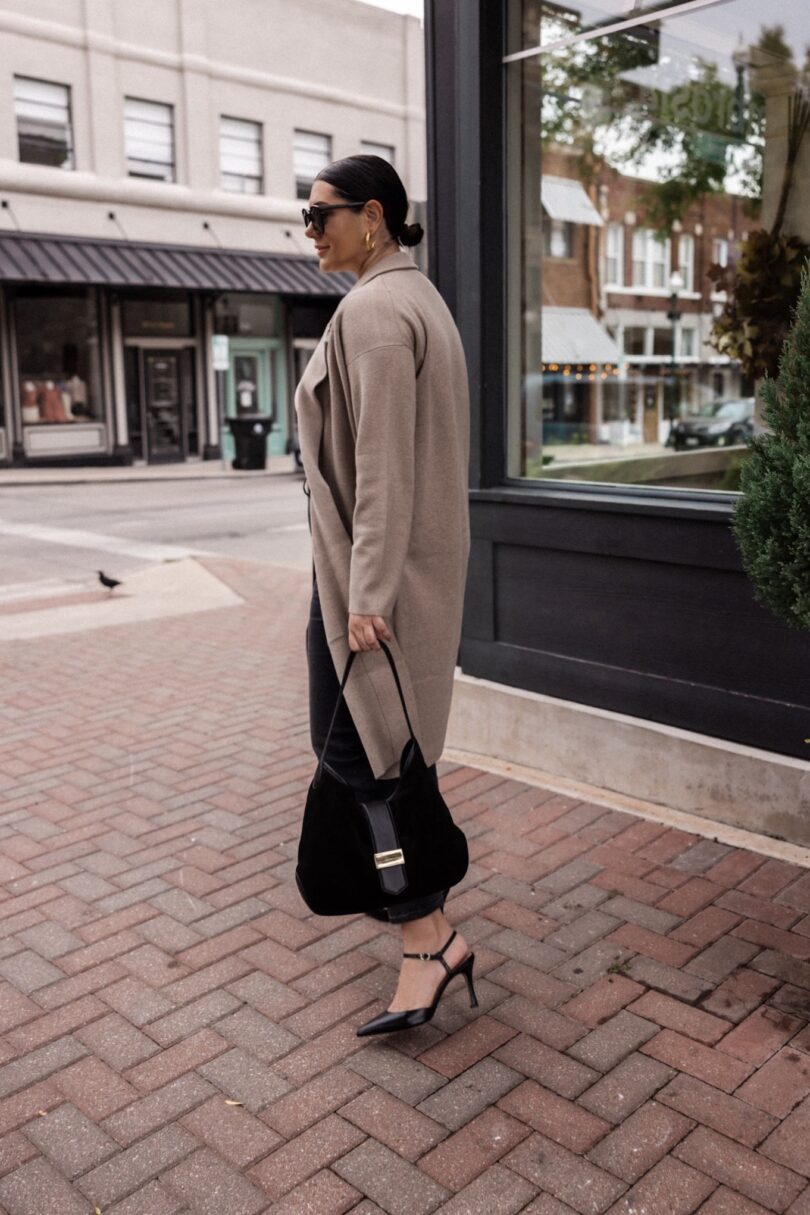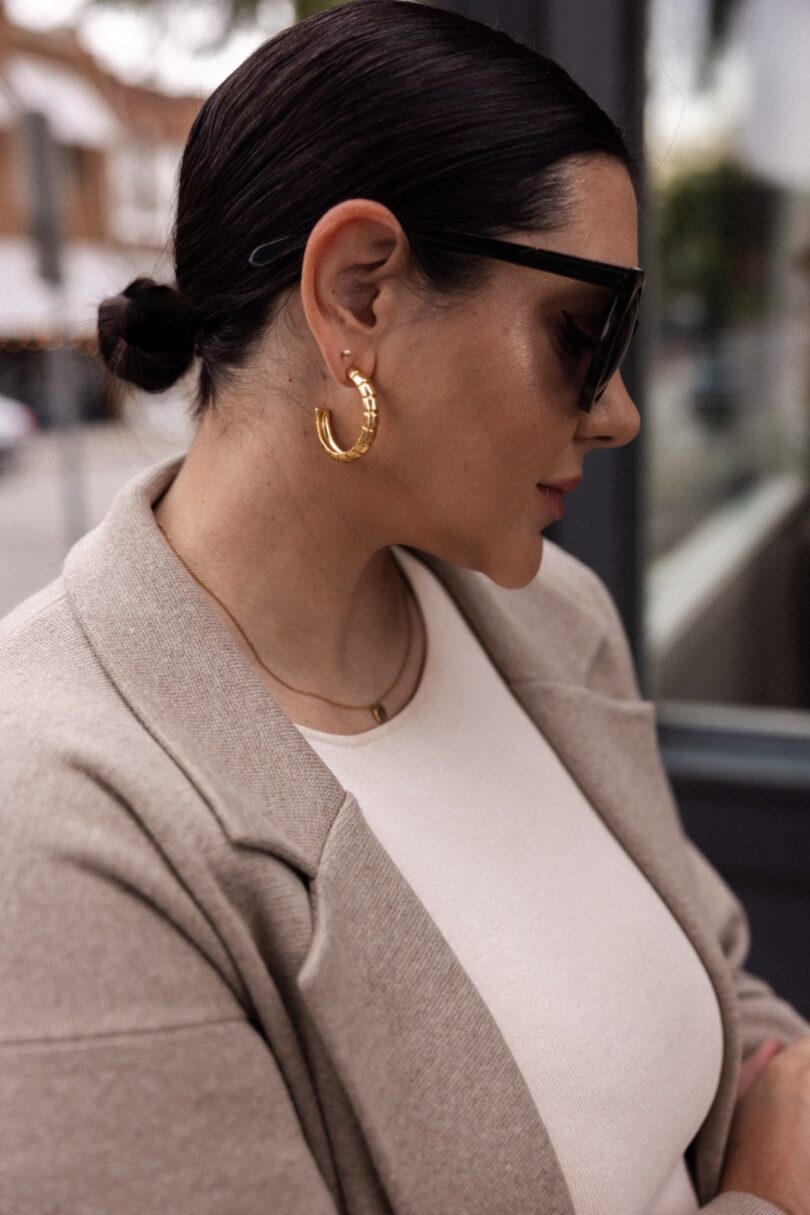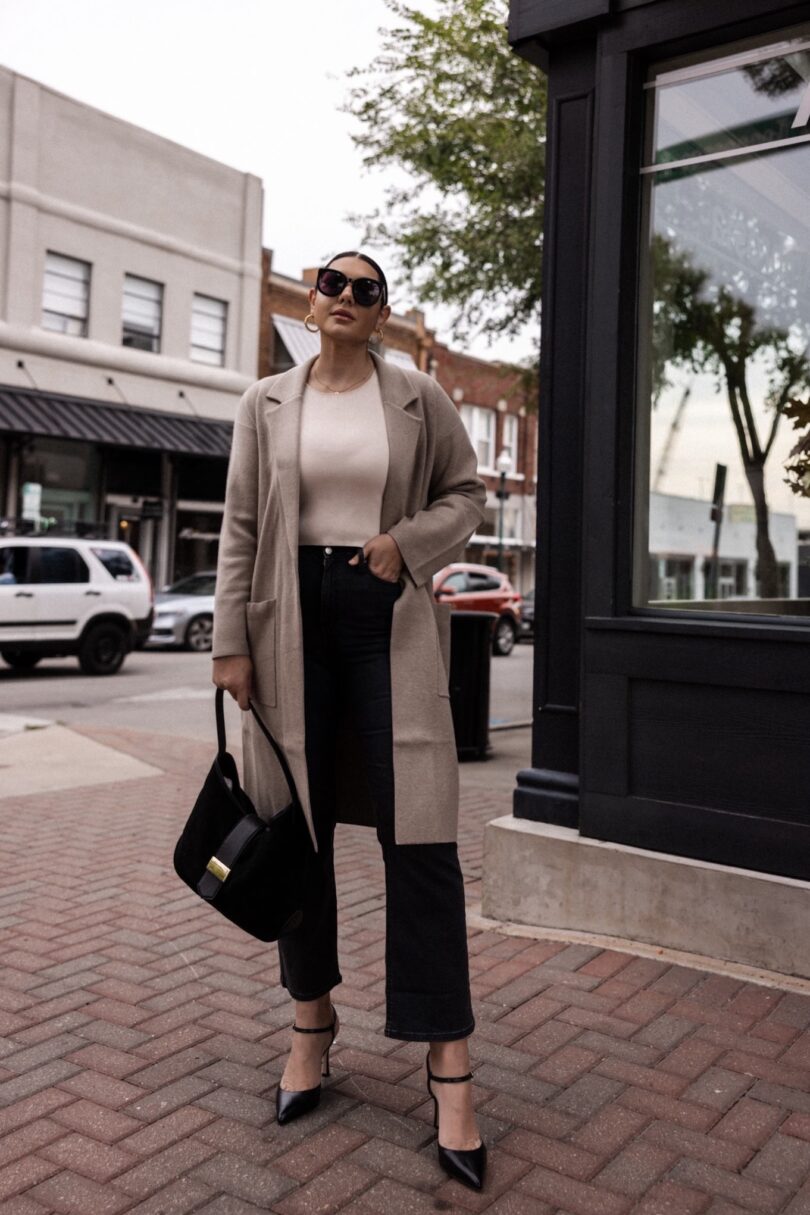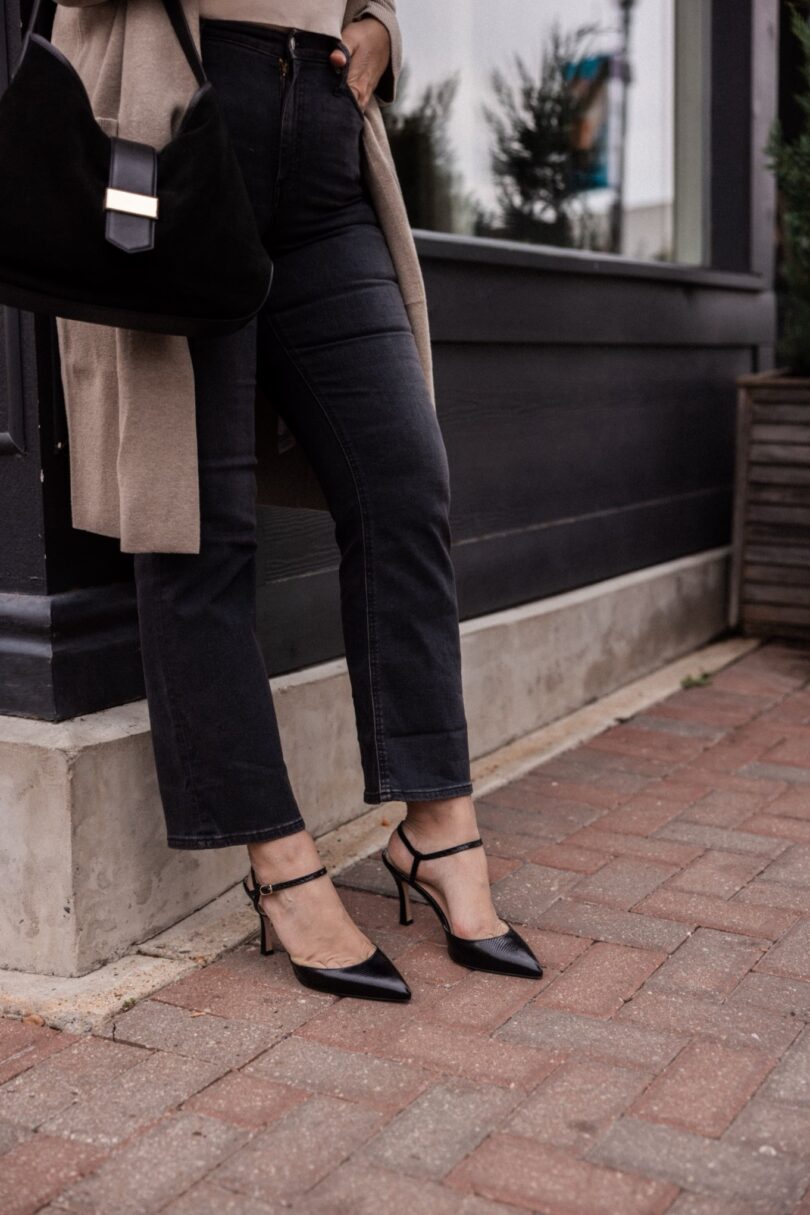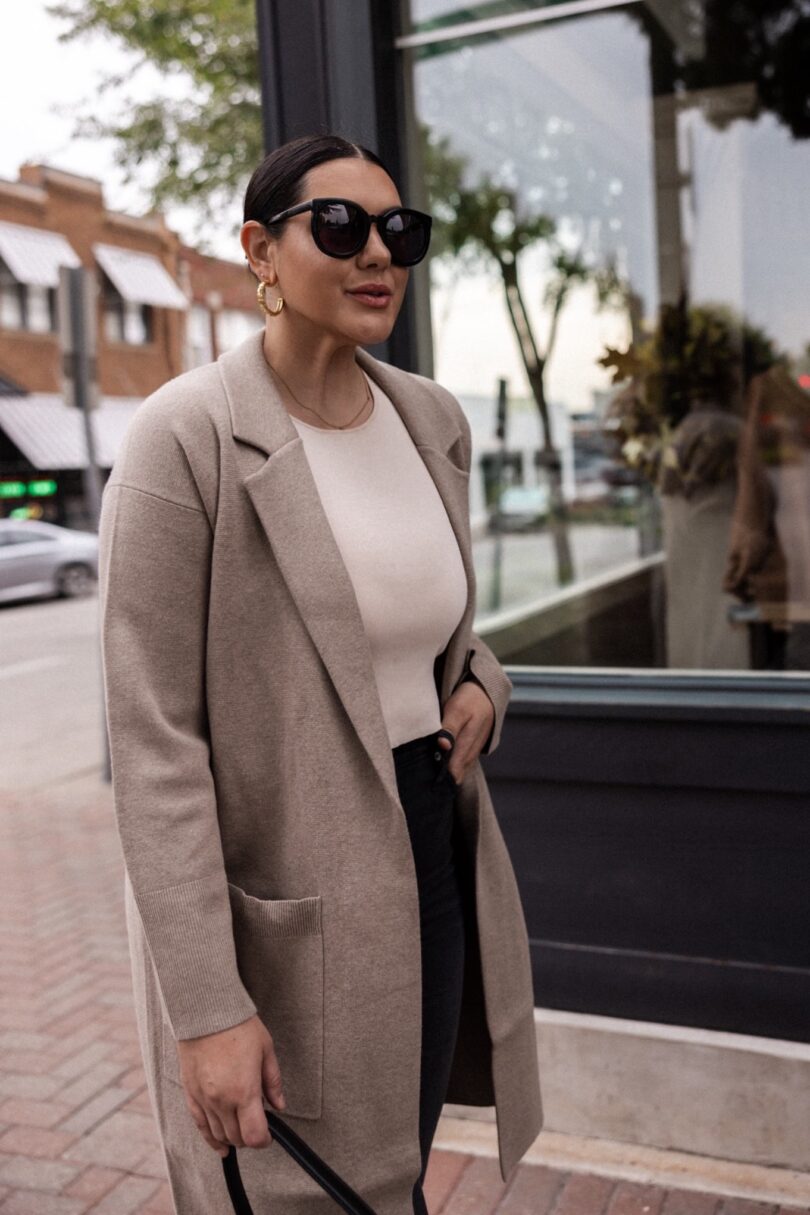 Is it too early to talk about my favorite things for fall since it's not even fall yet? I mean in influencer land it's been fall since Anniversary Sale so I feel like it's an appropriate time. This cardigan is top top on my list. Like honestly don't need anything else for fall — let's call it; this post is my whole fall content. I will see you in December.
Jokes aside I really love this jacket cardigan (I don't know what to call it — oh she has a name on J.Crew's site: Ella) So me and Ella became instant friends the minute I tried her own — she is a generous fit, a really people pleaser. But also structured, so it gives blazer without feeling all stuffy. I am in the medium and it's a perfect fit. AND J.Crew is 30% off right now with SHOPNOW so that is amazing news! You can find it here in 4 hues for fall. 
Also this suede bag is absolutely gorgeous — it also comes in Navy which has me real confused as to which one I like better. 10/10 recommend this bag for fall — it is a shoulder bag which my tote loving heart is getting used to. I do like the smaller size and I can still shove my 13″ MacBook in there so I'm cool with it. (Yes, she hangs out the top but it's fineeeee) You can find this gorgeous purse here!