Hello friends! Okay so this week you will noticed that I will be taking a quick break from Nordstrom Sale coverage, but before I veer too far away from the sale I wanted to share my favorite bras! Especially my favorite strapless bra which is the ONLY strapless bra I wear. So let's get to the best bras on sale at the Nordstrom Anniversary Sale!
My Favorite Strapless Bra
As I said before, if you've ever seen me in the past 5 years+ wearing anything strapless or with skinny straps, then the bra underneath there holding up the whole production is this lady below. Now strapless bras inherently aren't fun to wear — let's get that out of the way. Since they don't have straps, gravity is working its very best to destroy the bra's duty; so there is always a chance the bra is going to slip down throughout the day. Especially if you have bigger boobs, then probably magic and a good spell from a local witch is the only thing that is going to keep them up all day. With that said, this is the only strapless bra (well Third Love is commendable too, but she isn't on sale 😉 ) that stays up most of the day. It really does a great job of staying up with the grips on the inside and the fit of the bra. This is also the only strapless bra that doesn't create so much cleavage for me that I start to feel like a different person. The cups on this bra give enough space and room for everyone to be included in the conversation, even your arm pit boob area. (IYKYK) This bra is very forgiving as well, it doesn't create a lot of back fat either from holding you in. It runs TTS AND if you keep it for years and years like I have, then it becomes super comfortable with each year and wear.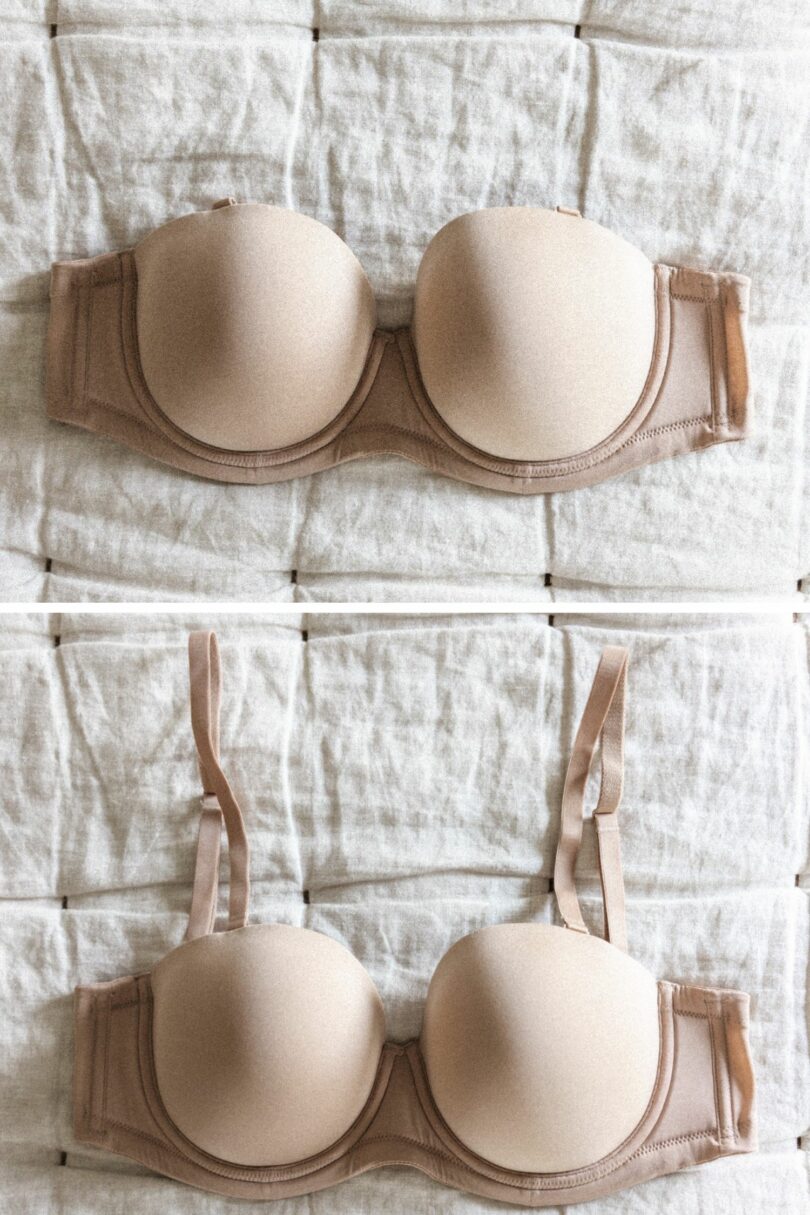 I wear the 36D. It runs TTS!
True & Co Bras
If you are looking for a great lounge bra, True and Co bras are for you! I can't speak to small boobs, so this is for the ladies with large uncomfortable boobs only but I don't find them to be super supportive. (If you are looking for really supportive bras that are soft like this it's Neiwai! I'll post about them next week!) So that is why I say if you want a great lounge bra, it's True and Co. I find that these bras loosen pretty quickly on the first wear and for me I just need more support. But for a day where you don't really want to wear a bra but you kinda have to? It's these bras here.
Soft and welcoming, just not the most supportive. My favorites are below!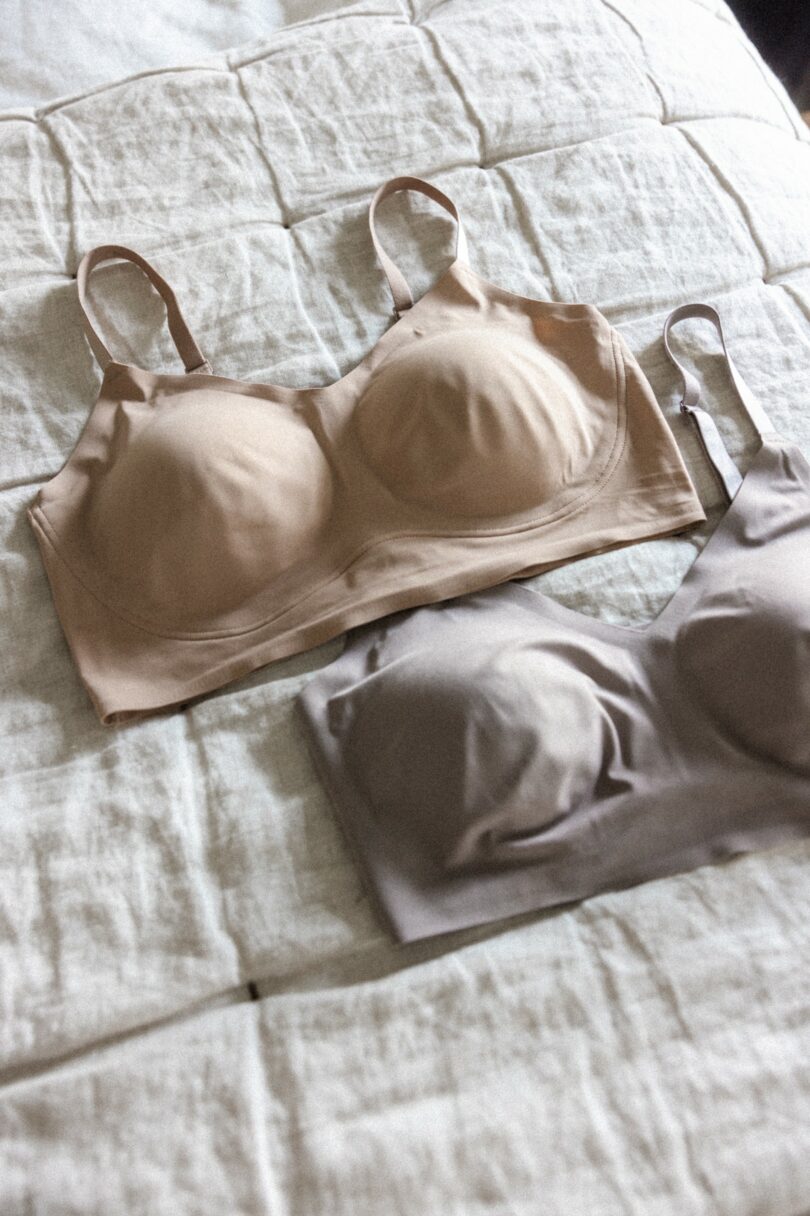 If you are in need of just a good old fashion bra, Wacoal is hands down my favorite brand for underwire bras. These bras last for-freaking-ever, too. This one here has a nice smoothing band and the cups are once again large enough for everyone to be invited to the party. Very comfortable and a perfect choice for an 'everyday' kind of bra. Plus there are matching panties. I've always wanted to be that person even though I know damn well I will match once and then never again will these two be clean at the same time.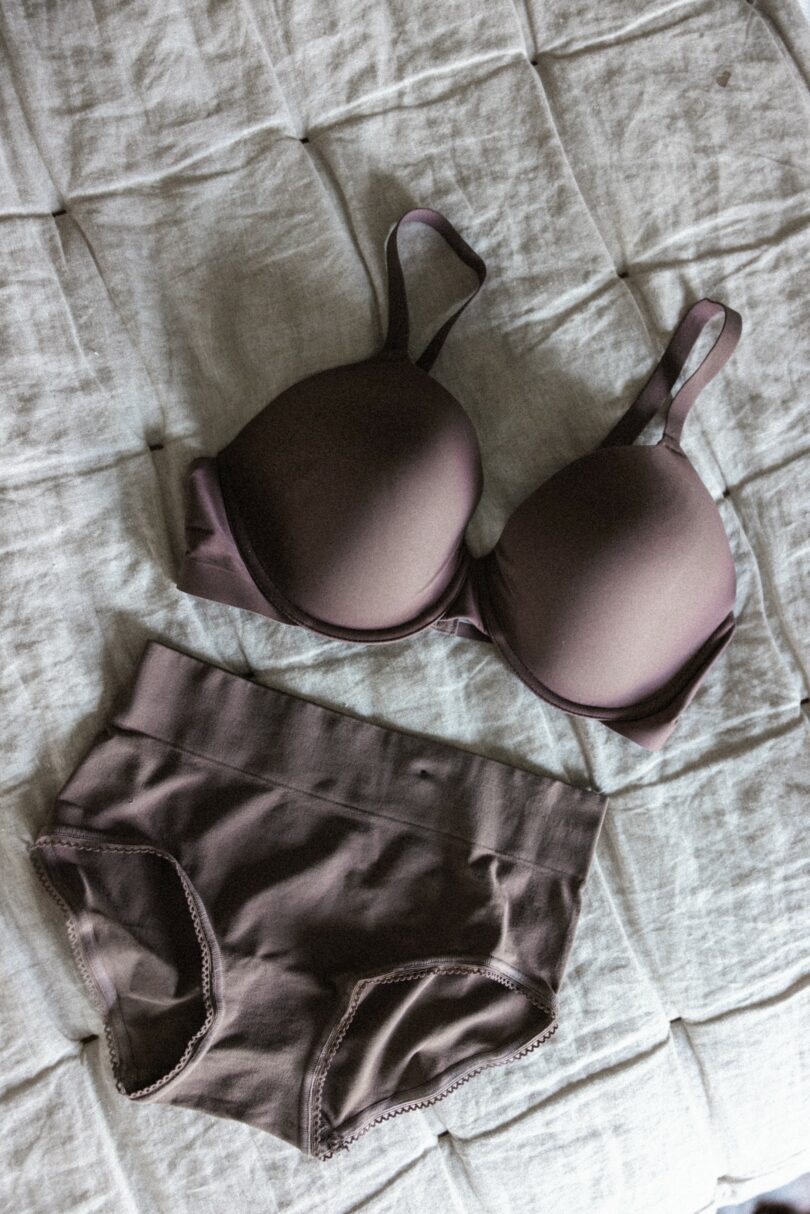 I wear the 36D in this bra and the medium in the underwear. Both run TTS.
A few others that I picked up during the sale are this soft lace bra (the navy one!) from Wacoal which is underwire but the bra is padding-less which I like to wear when I want cleavage (think a lower unbuttoned shirt) but don't want a lot of 'push up' or cleavage. I read that some people didn't find this to have a lot of support but for me, I like to have bras like this for different tops. For me it did have support, but it's not a push up bra. Hopefully that makes sense! Find it on sale here!
Also the silver one is SO SO soft! Same fit as the navy one — your boobies kind of 'fall' into the cups instead of them pushing them out or giving them lift. Once again, I find use for bras like this when I don't need my boobs to be center stage but need some support. This one has a more smoothing element and is overall a bit more…modest, if that makes sense! Find it on sale here!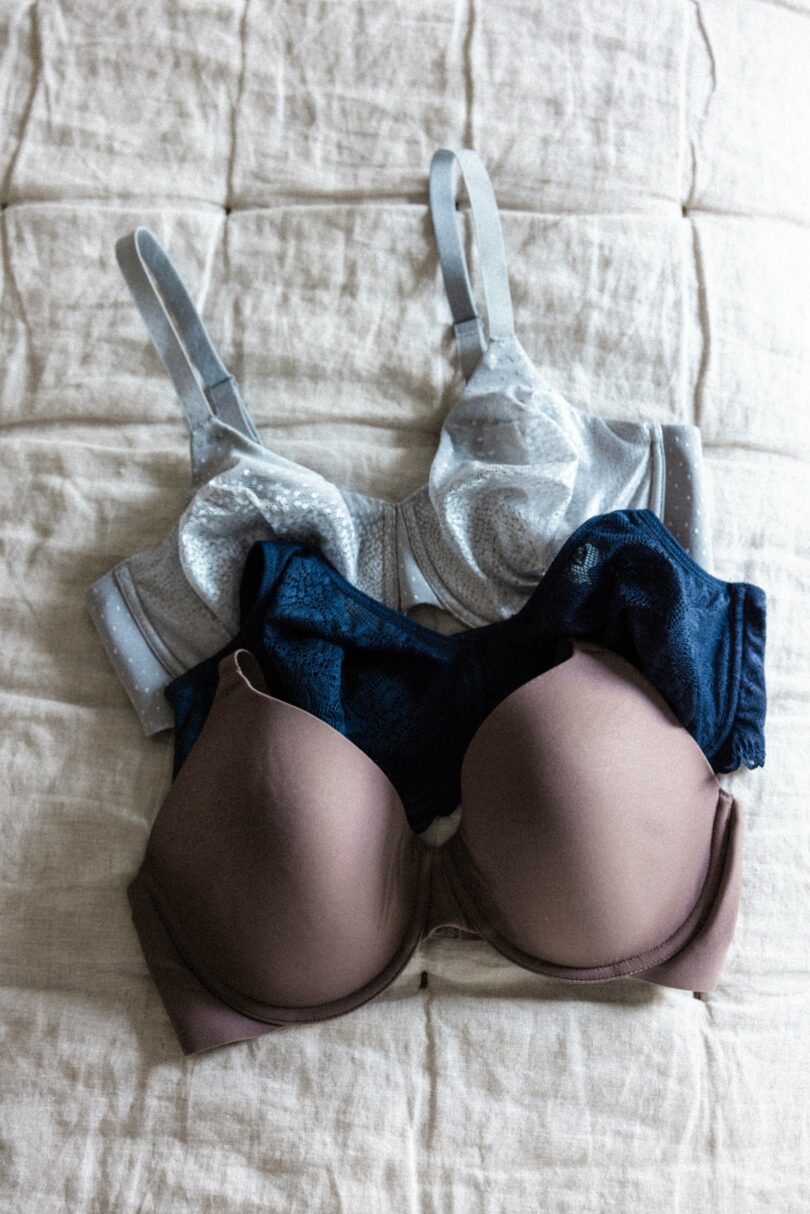 You can also shop my round up of NSALE intimates here!