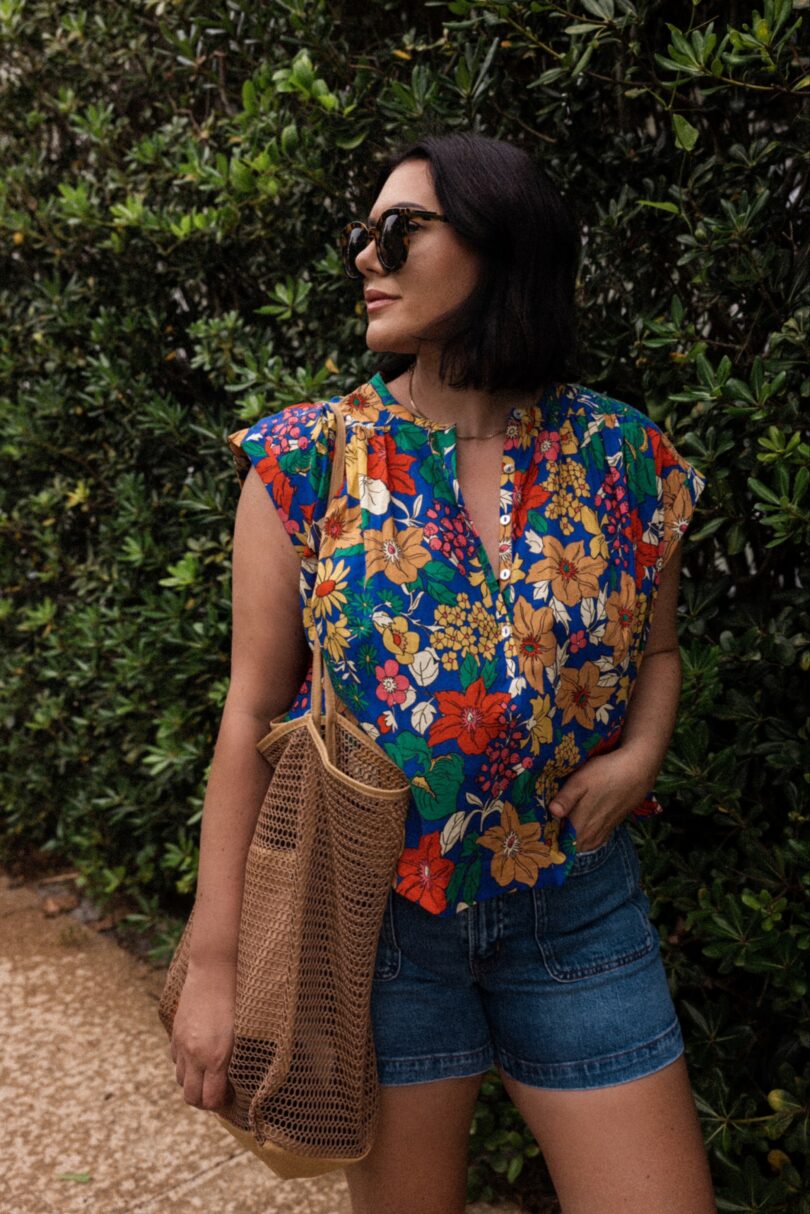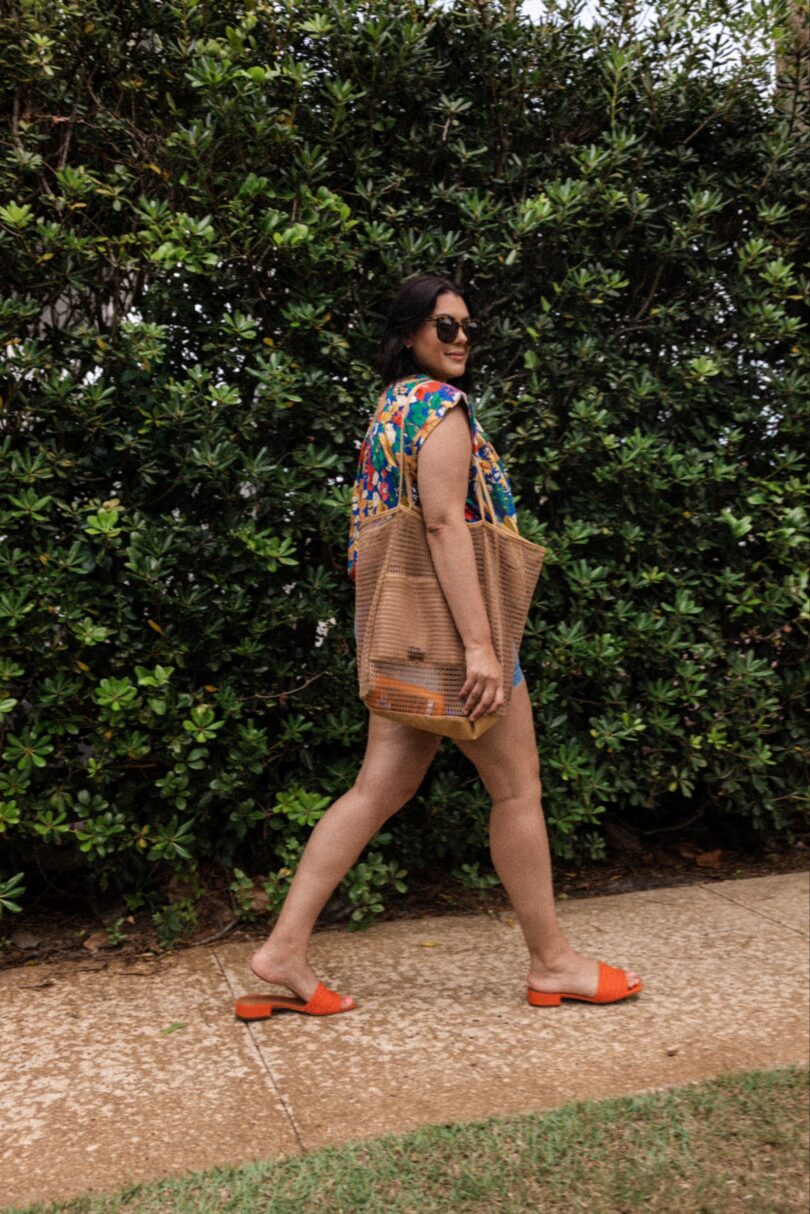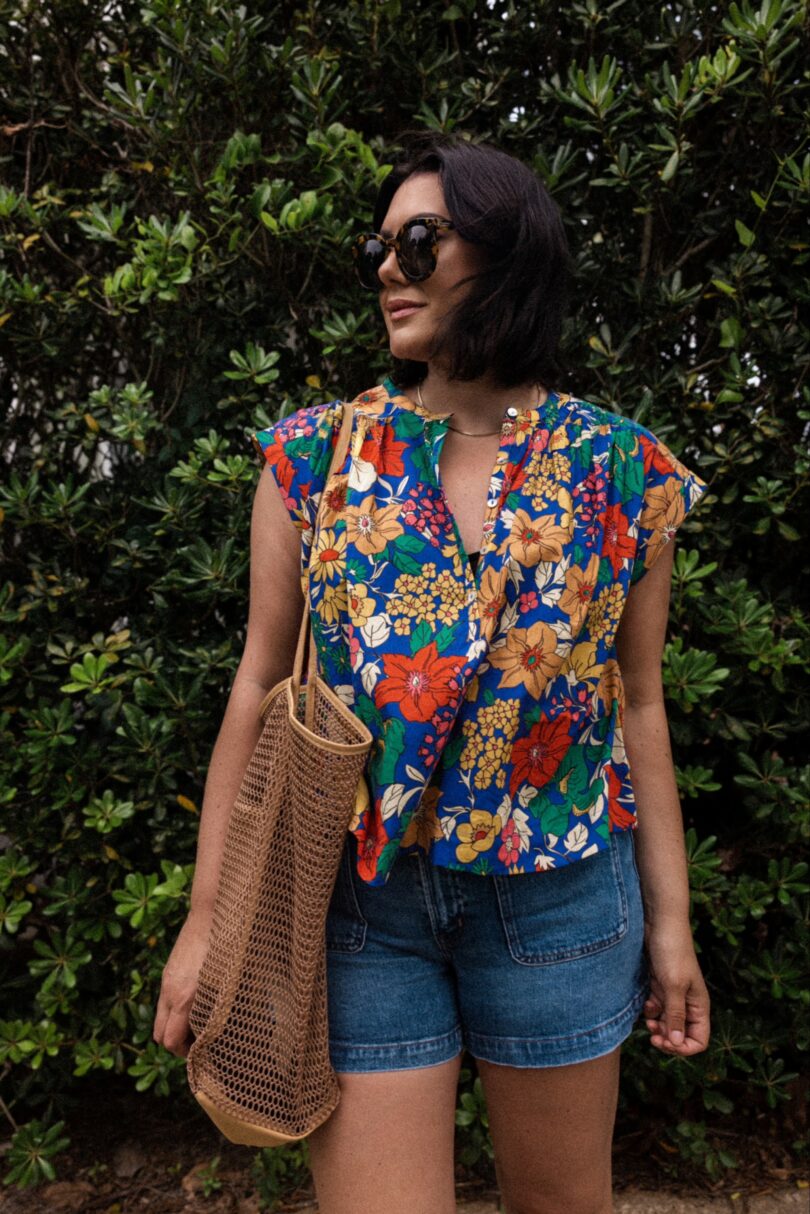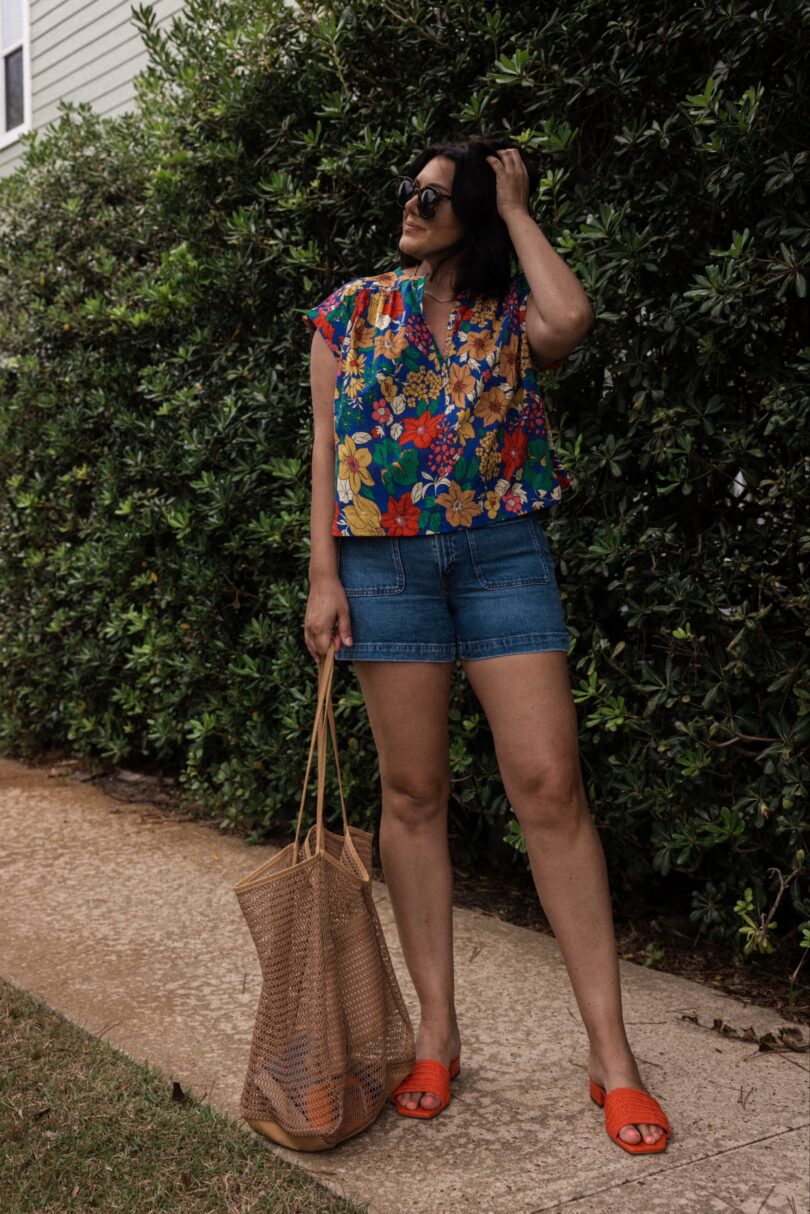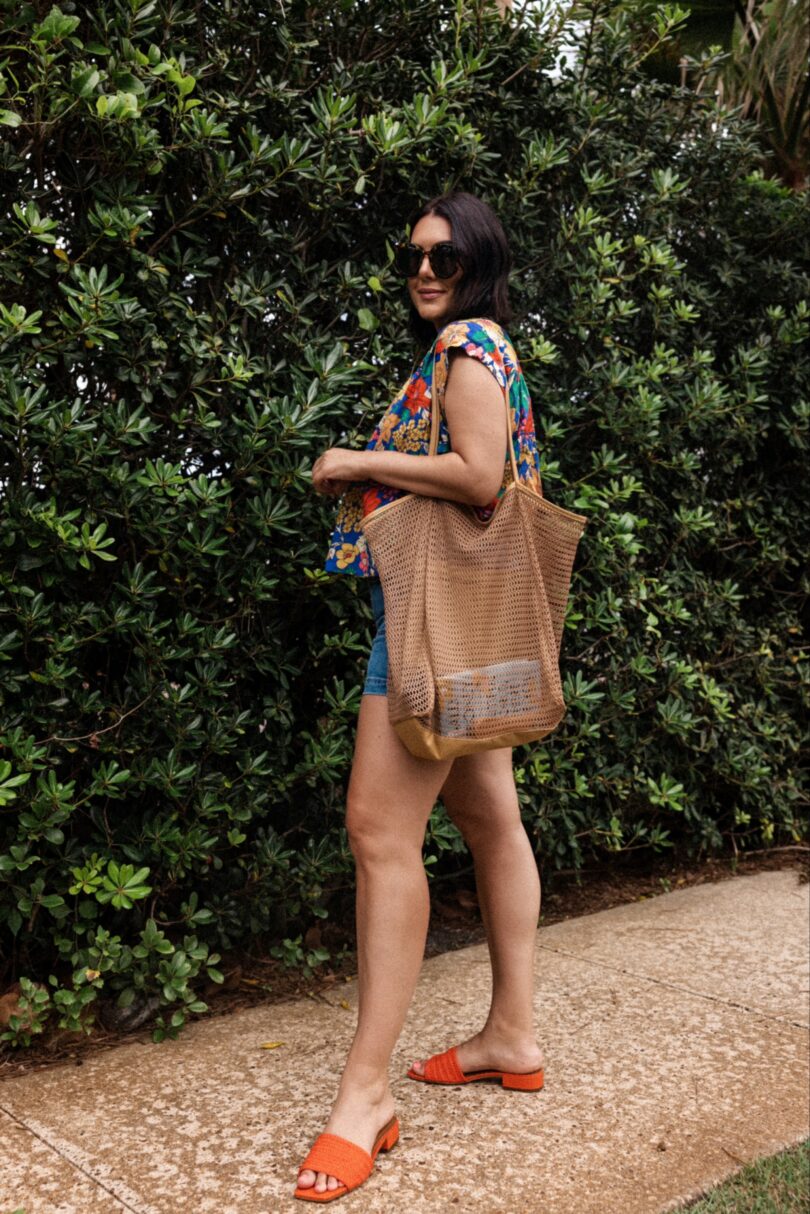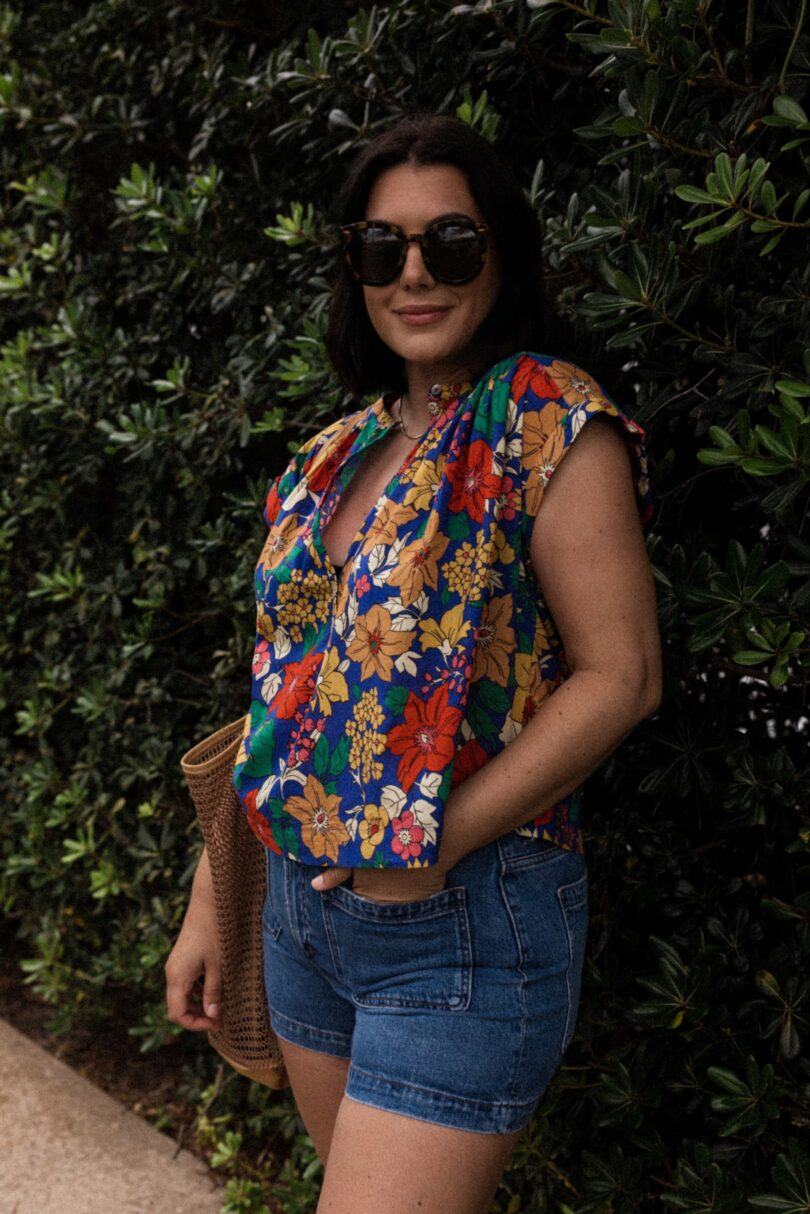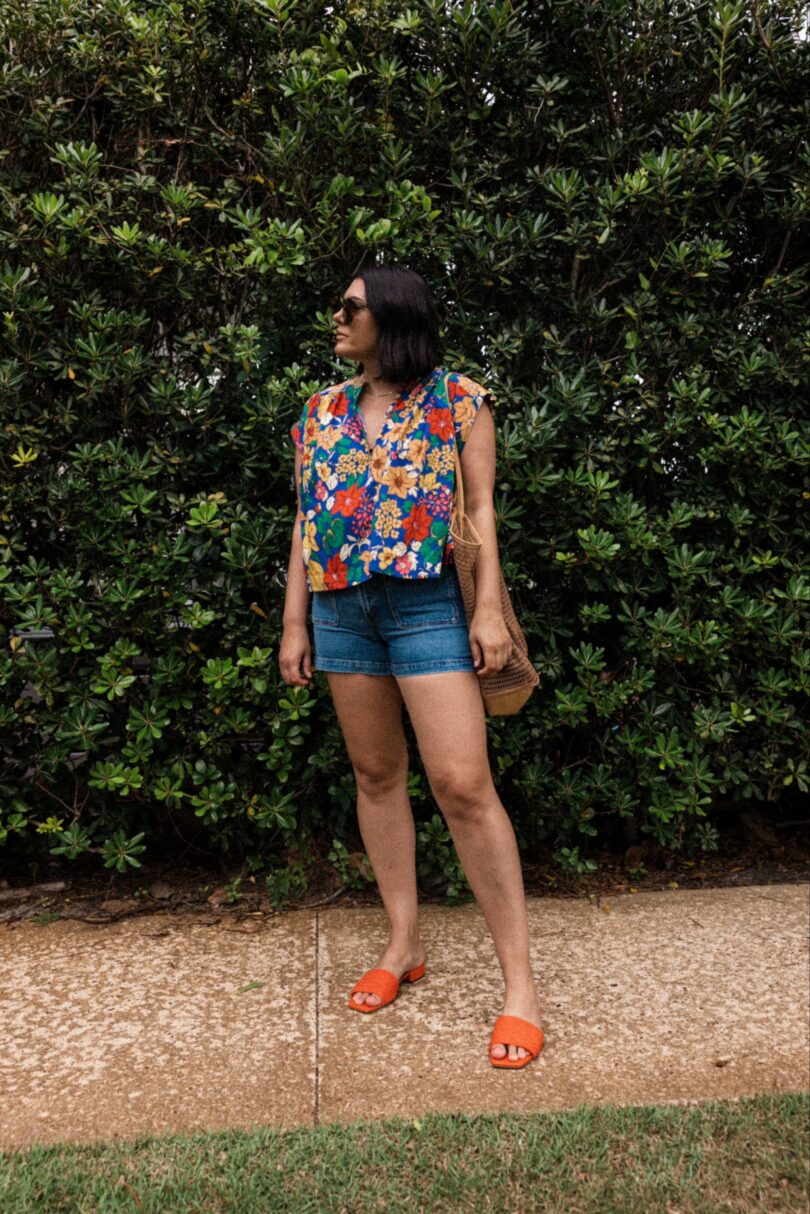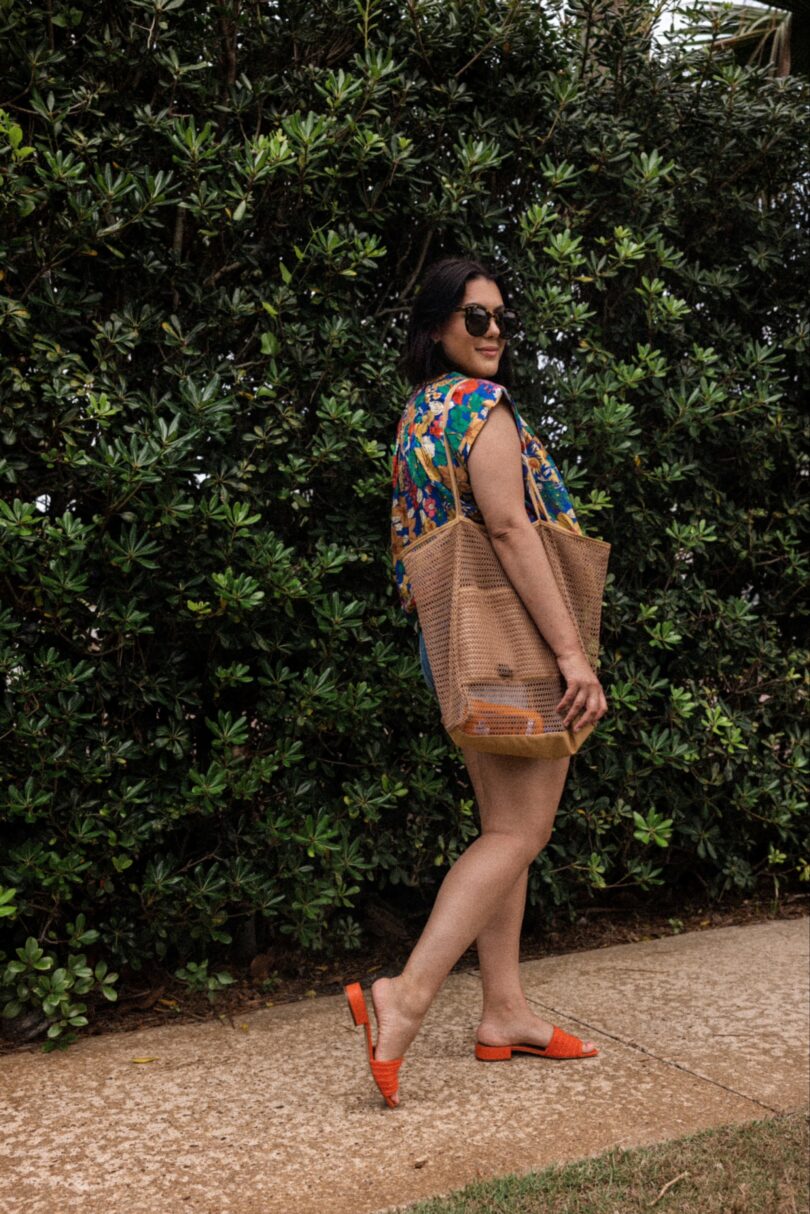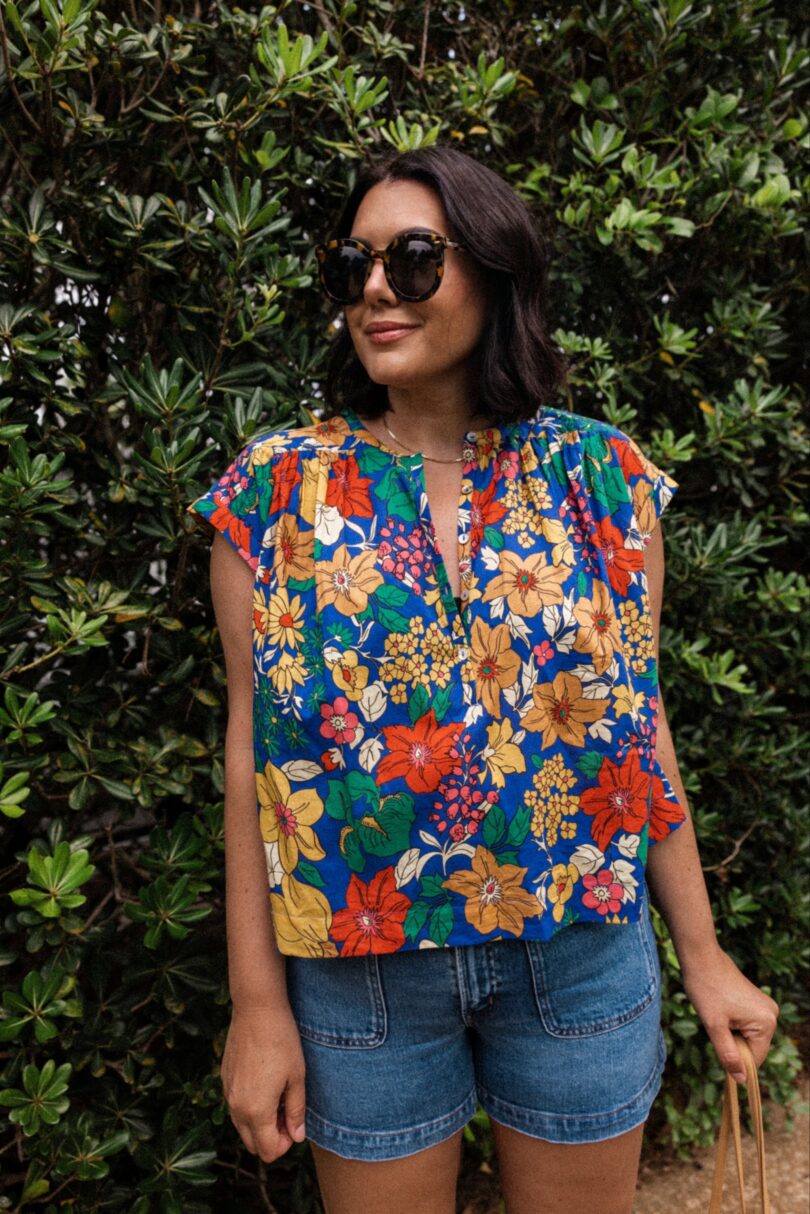 Every once in a while there is a weird little something that just catches my attention and I low-key become obsessed with it. (This shirt, it's the shirt) This shirt gives retro mom on vacation which is exactly what was going on here. Except the retro — obviously I am here in modern times with you. Oh and you can thank the humid weather for giving me 1980s mom hair. I love when nature understands the assignment.
This shirt is from Mother Denim and while I'll admit it's more than I typically pay for a shirt, I love her. I want to protect her at all costs, washing her in only the delicates of cycles and hanging to dry. It's just a bright happy retro shirt and I love it, I can't explain it any further. Now I am in the large of the shirt and it's a boxy, free form fit but I like the length of the large. Id' say for a size 8 lady, it's a good fit. You can find it in full stock here but if you want to chance it at Nordstrom, find it here!
If you are looking for a cheap beach bag or a summer bag, this is the one. This is your sign. It's under $20 and it holds everything plus it has a pocket. I took it to the beach and the sand just fell right out of it, which is nice. I like this brown color but I believe there are other hues! Find it here. 
Oh and I can't forget these shorts! Super cute, super tight fit just FYI. GO up one size if you want a looser fit, but again — I am living for the little hints of retro this summer. Find them at Madewell here!