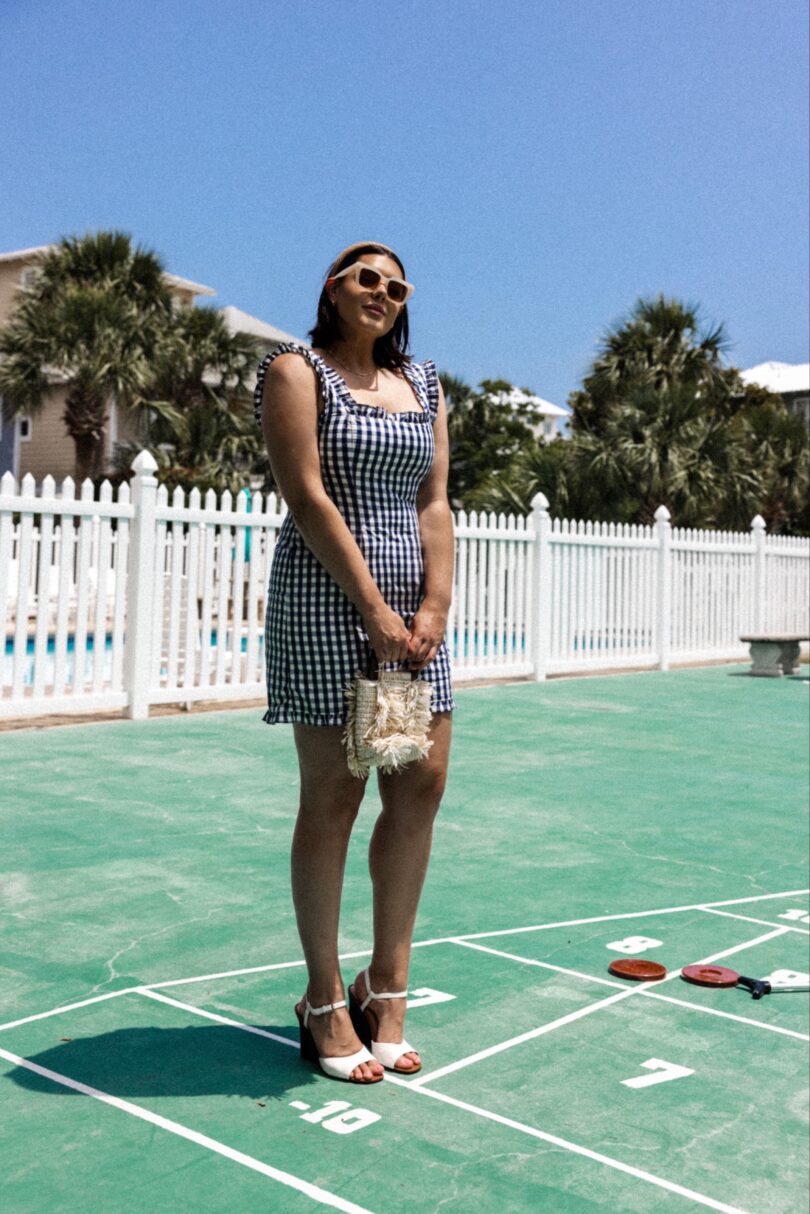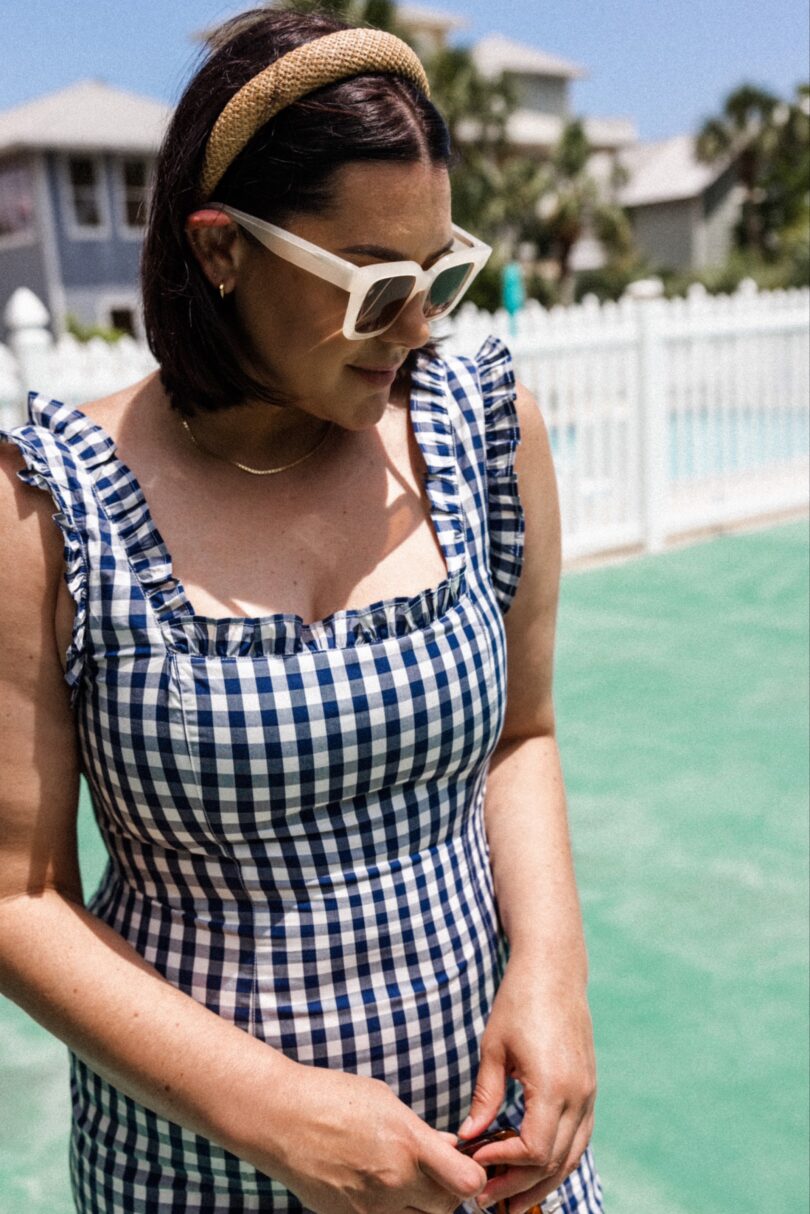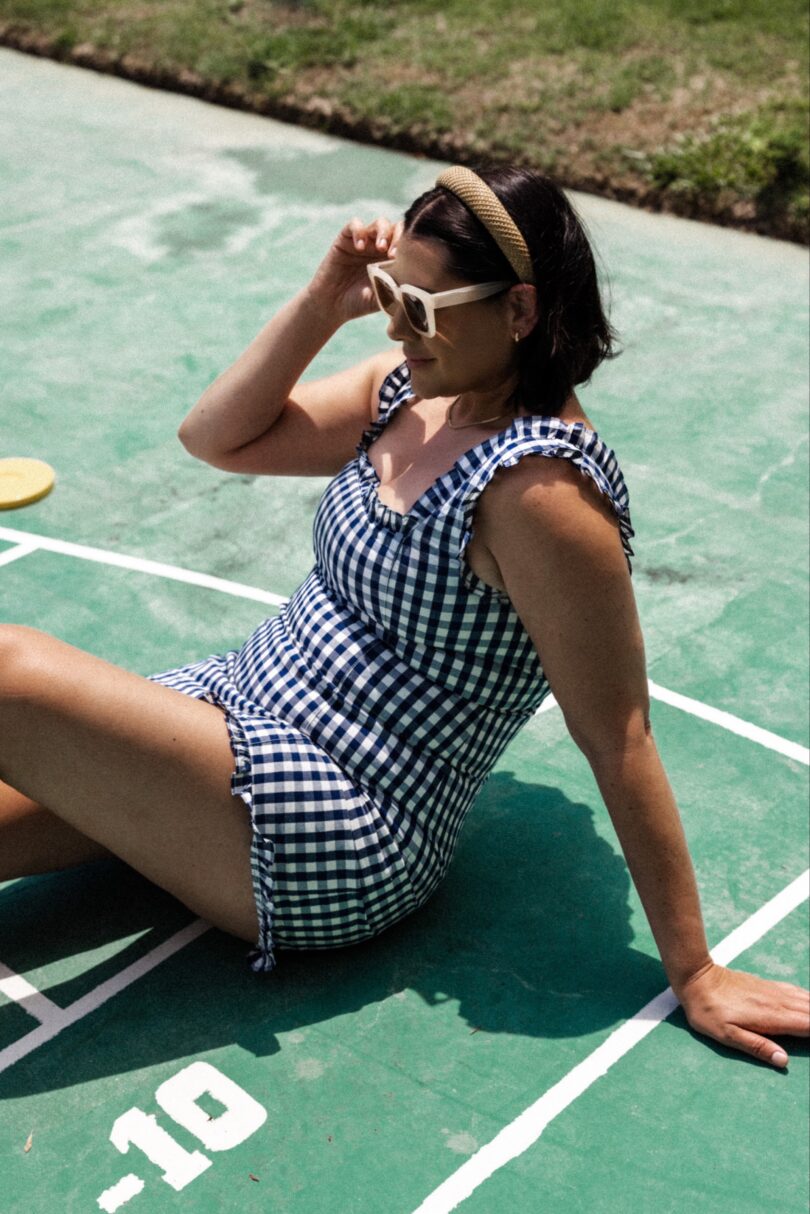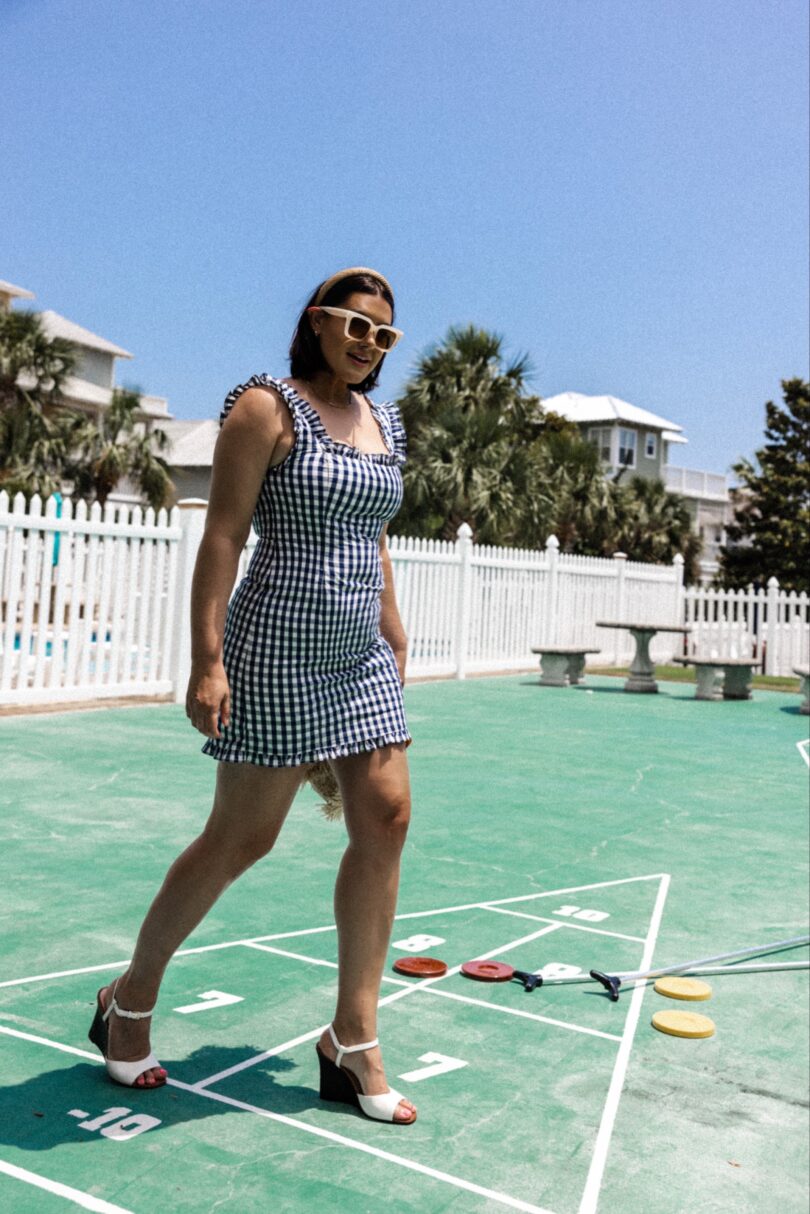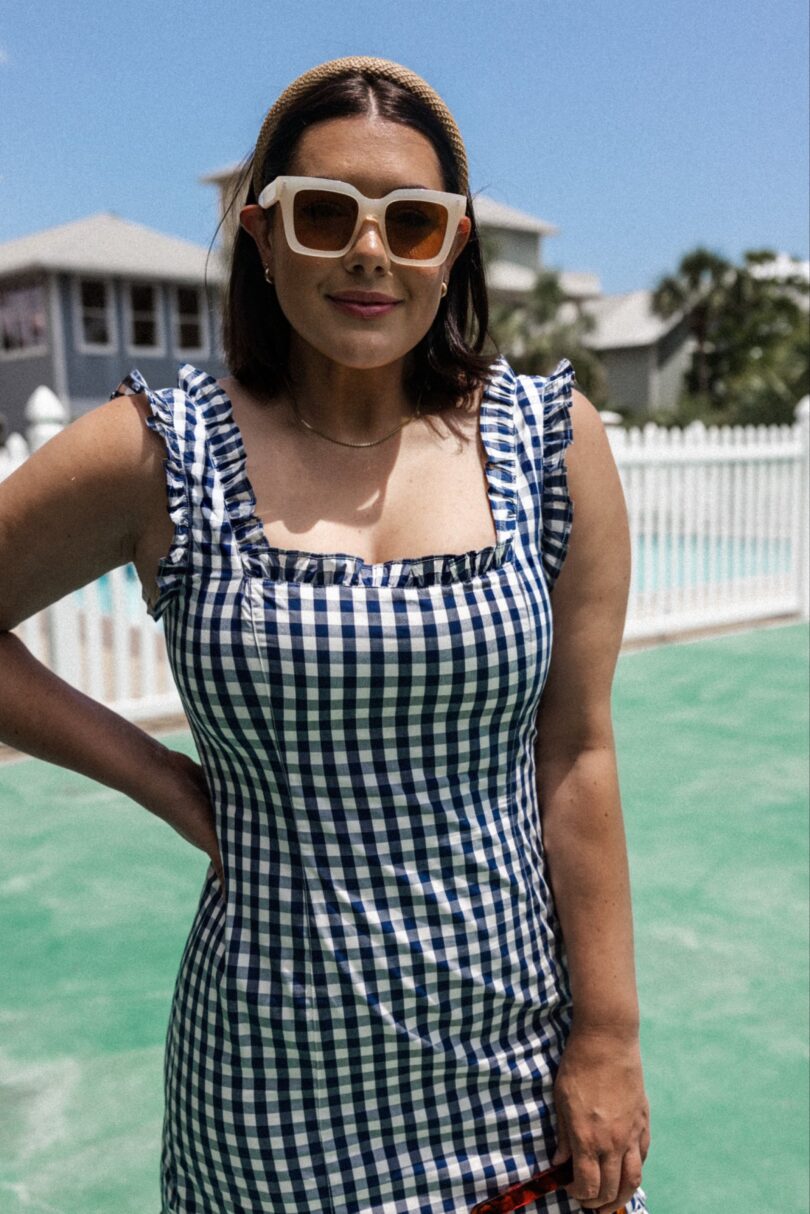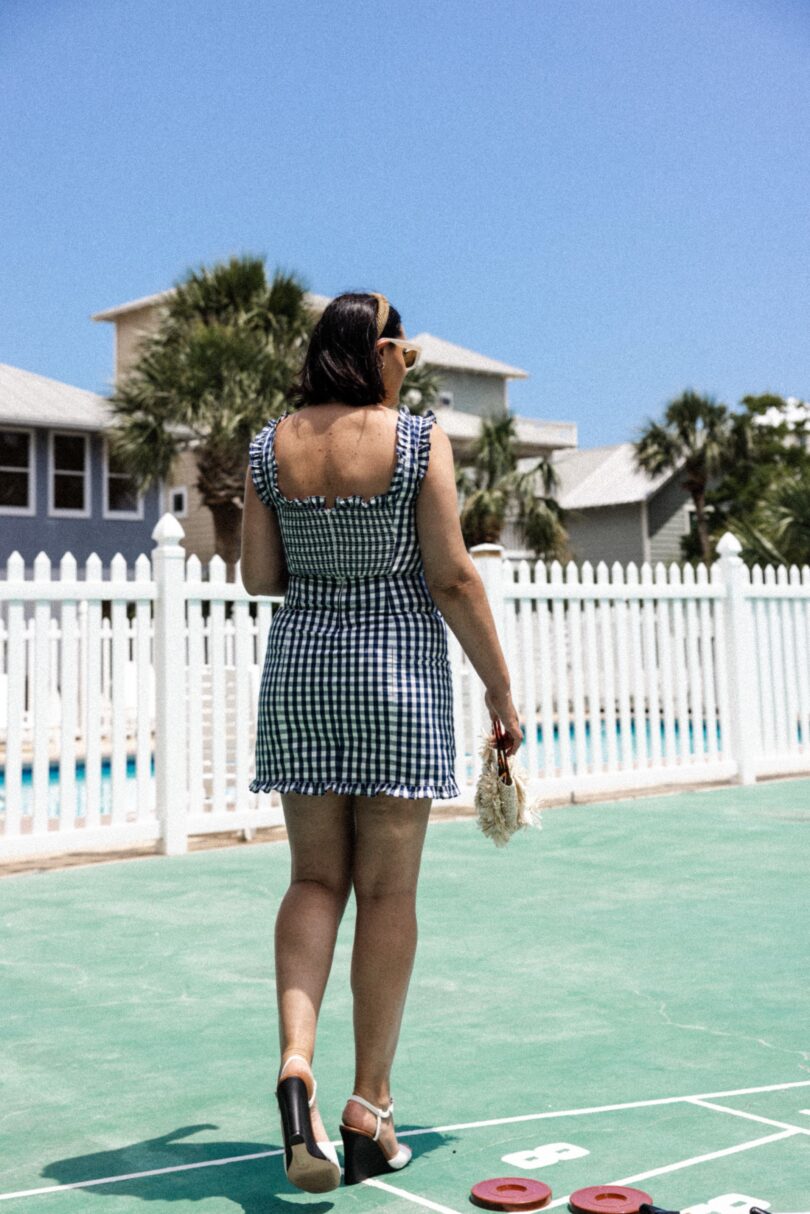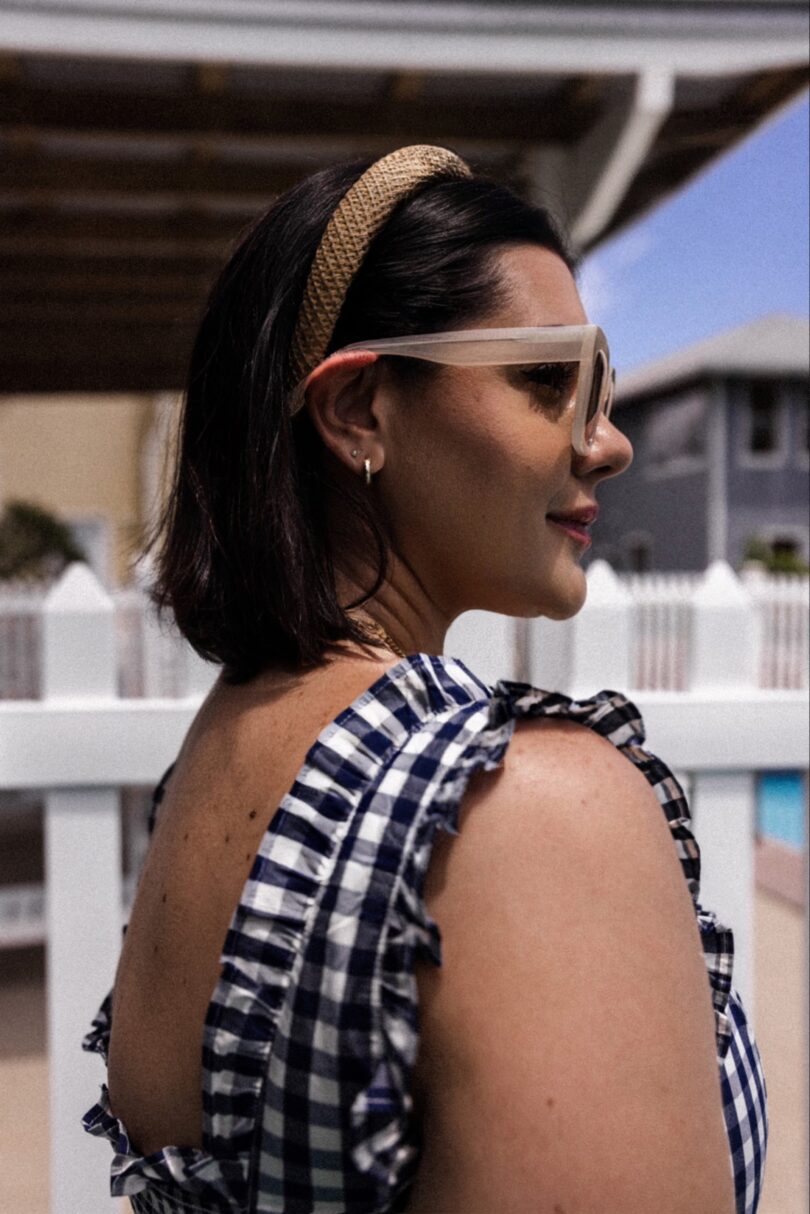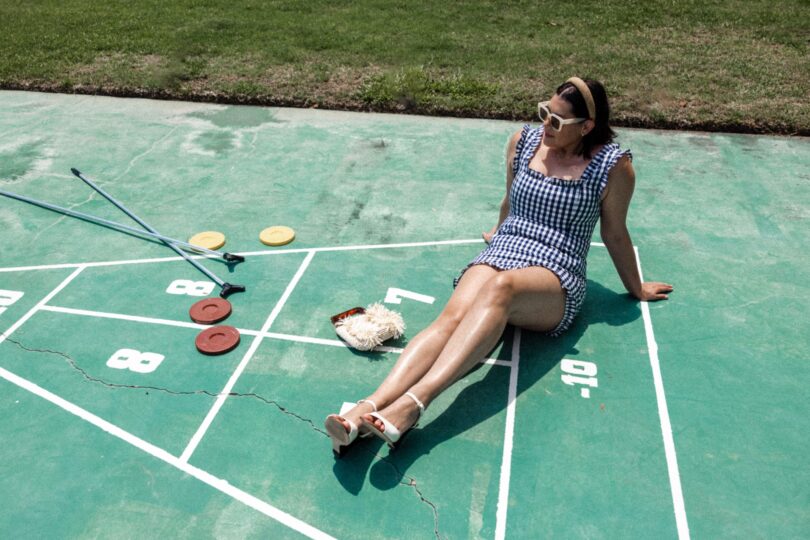 When we saw this shuffleboard court at our condo last week in Florida, we both knew this was serendipity. I've never been so excited to see a slightly run down space. Why? Because it was exactly the vision I had for this outfit. You see, this gingham dress from J.Crew has a slight retro look and feel so the fact that this little condo had this vintage looking space, we were thrilled to shoot our photos here. I love traveling in general — who doesn't — but I really feel like B and I come alive with our photoshoots when we leave town. Honestly, shooting this was just pure fun and it reminds me that I truly love what I do.
I do think that I"ll shoot this dress in our neighborhood at home too, just to show you it can be modern day as well. It's an adorable dress and the fit is spot on. (Now my tummy is a bit bloated here from a very specific thing that happens to women once a month, so don't judge that fit in that area there.) Not on my period, it fits like a glove. On my period, it fits like a glove with an air bubble in it that won't die. So you know it's versatile at least.
I am in the 10, I sized up for length and boobs and I recommend the same. I would say that overall it's true to size, just more fitted and a bit short. Lovely little gingham dress for summer and so very J.Crew. Find it here. 
PS: these wedges are on sale!! They are TTS and comfortable, too! It's a great deal; I prefer the neutral colors but the green / blue is really cute for a pop of color. Find them here.