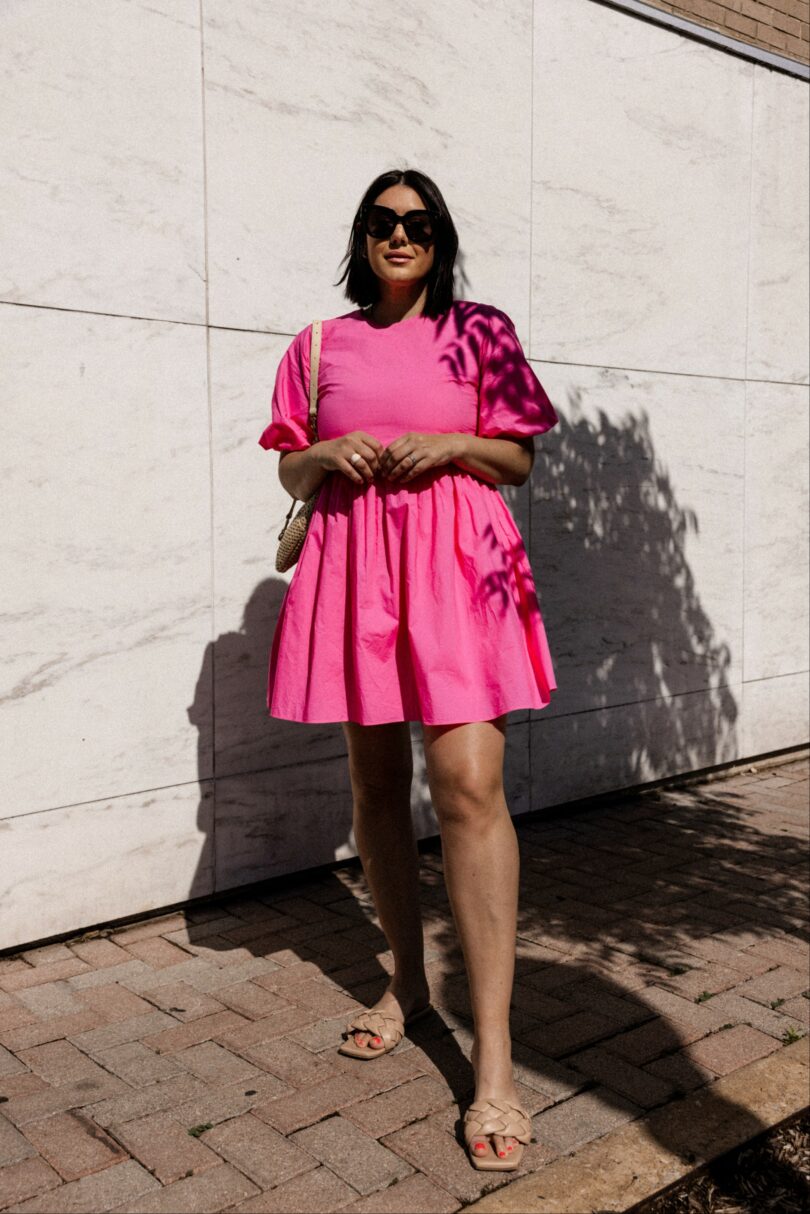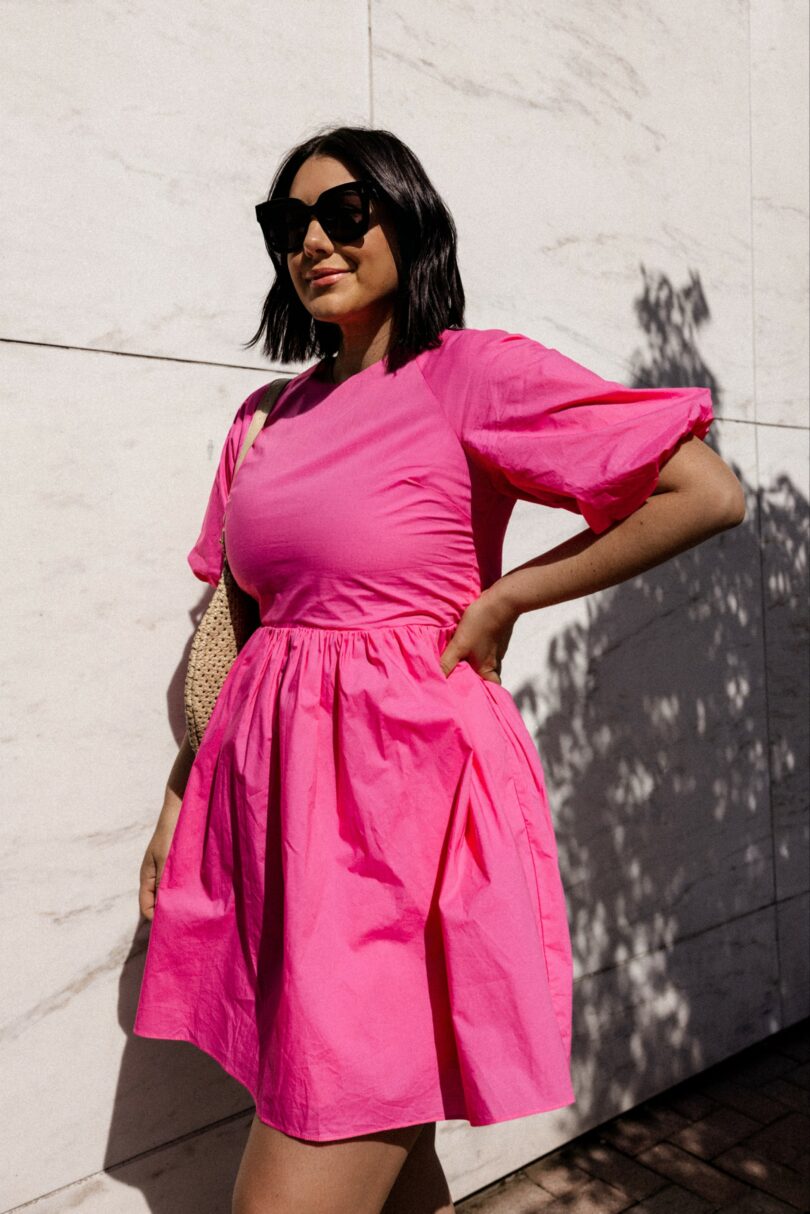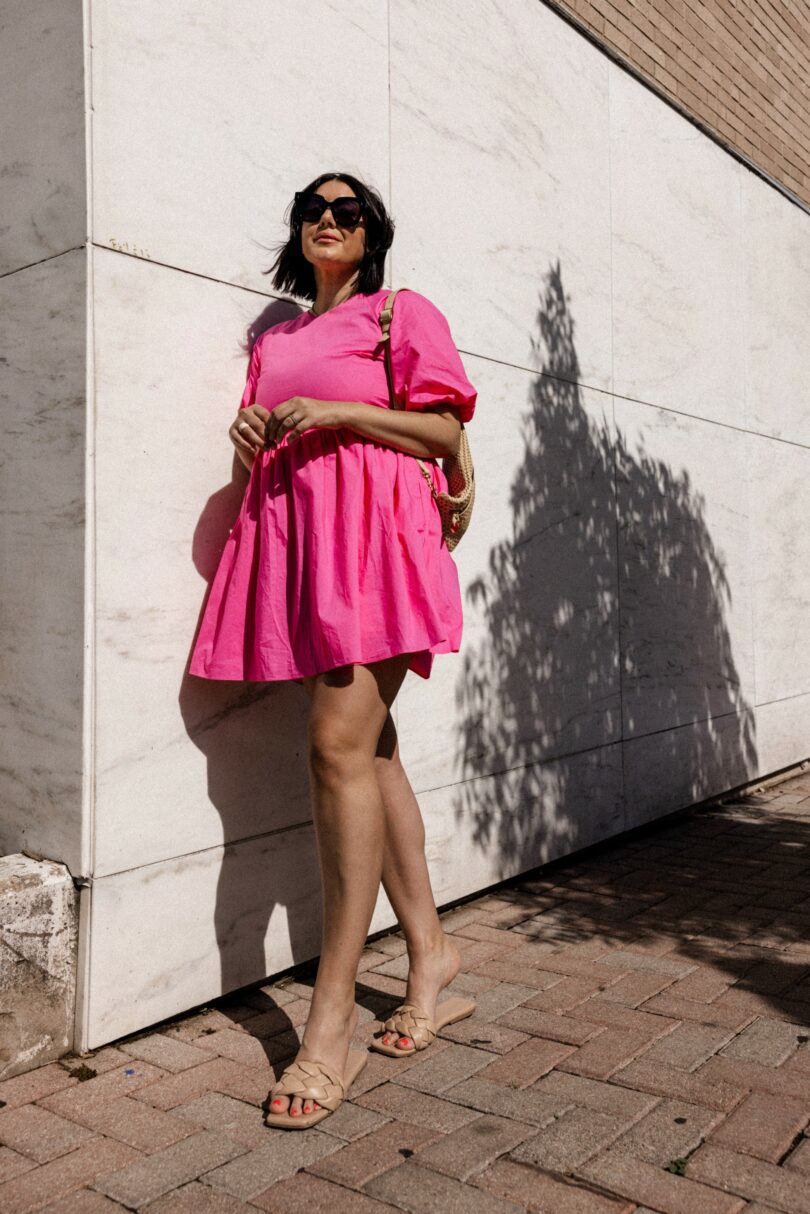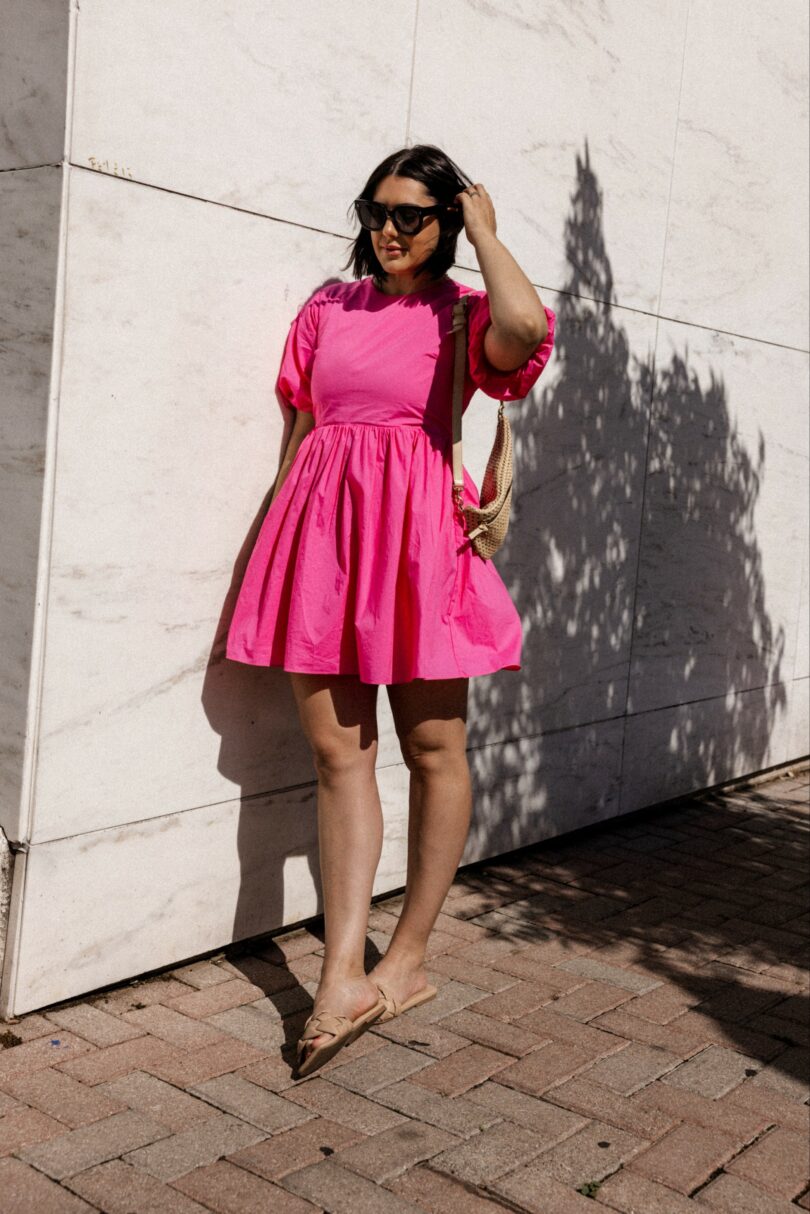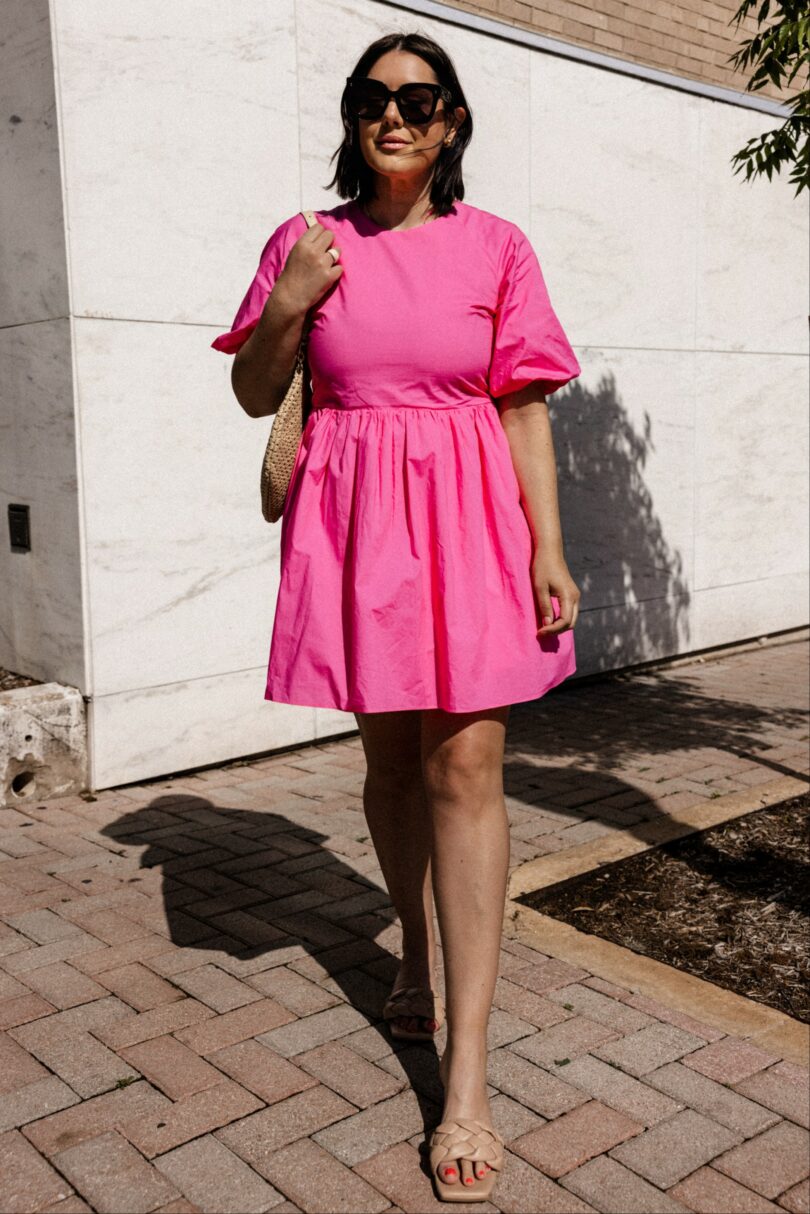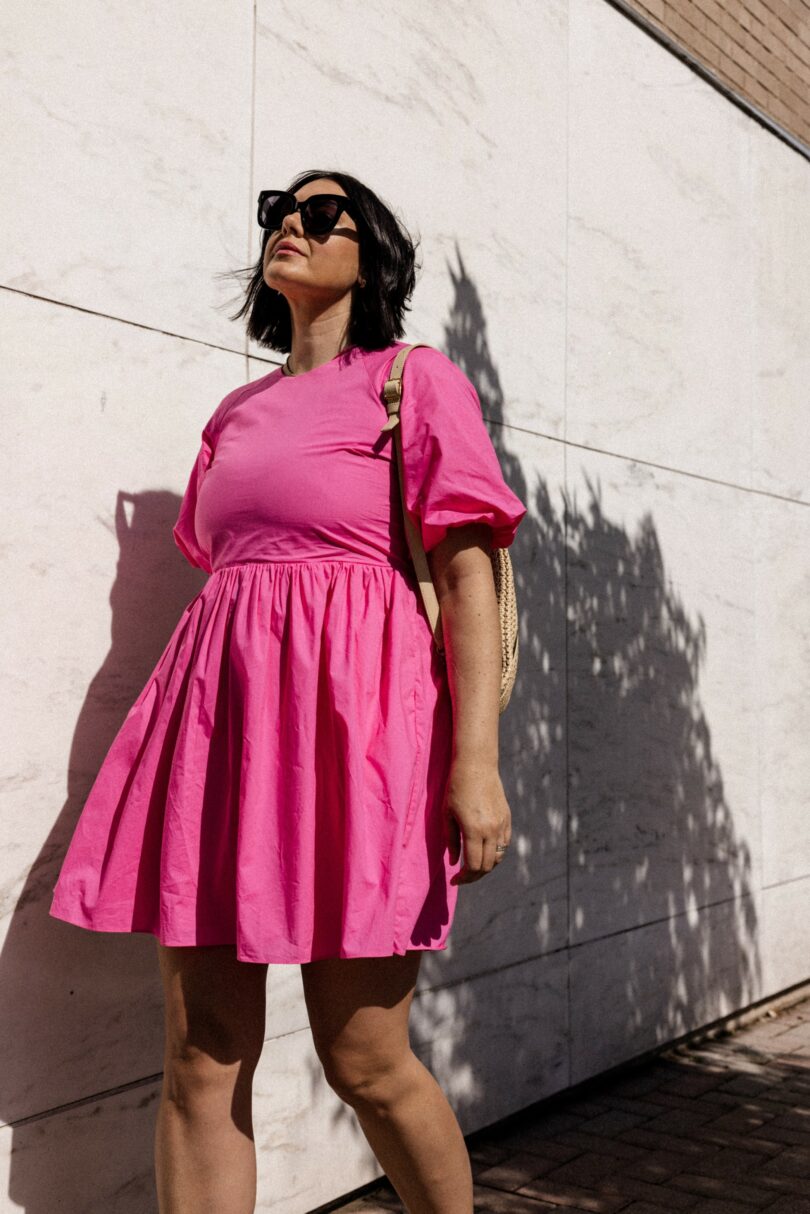 It's not like this color is new to the blog or anything (don't make me deep link because I will) but this year it feels quite trendy. I think it's the Barbie movie coming out which I am 100% here for. (By the way did you see the SNL spoof with the American Girl dolls? I've watched it no less than 10 times.) Now this color can be polarizing, I mean not everyone wants to look like a Barbie, of course. And there is no getting around it — this dress is screaming PINK. But if you keep the rest of your outfit neutral based, it really isn't too hard to wear. And quite flattering to most people, as well. I think it was Karl Lagerfeld who said 'think pink — but don't wear it' but when have I ever listened to a man's advice?
I am in the large of this dress but if I'm being honest I could have gone with a medium, it runs a bit generous. You can find it at Shopbop here! 
PS: if you are looking for a good neutral sandal this one is under $40 at Nordstrom. TTS and comfortable!