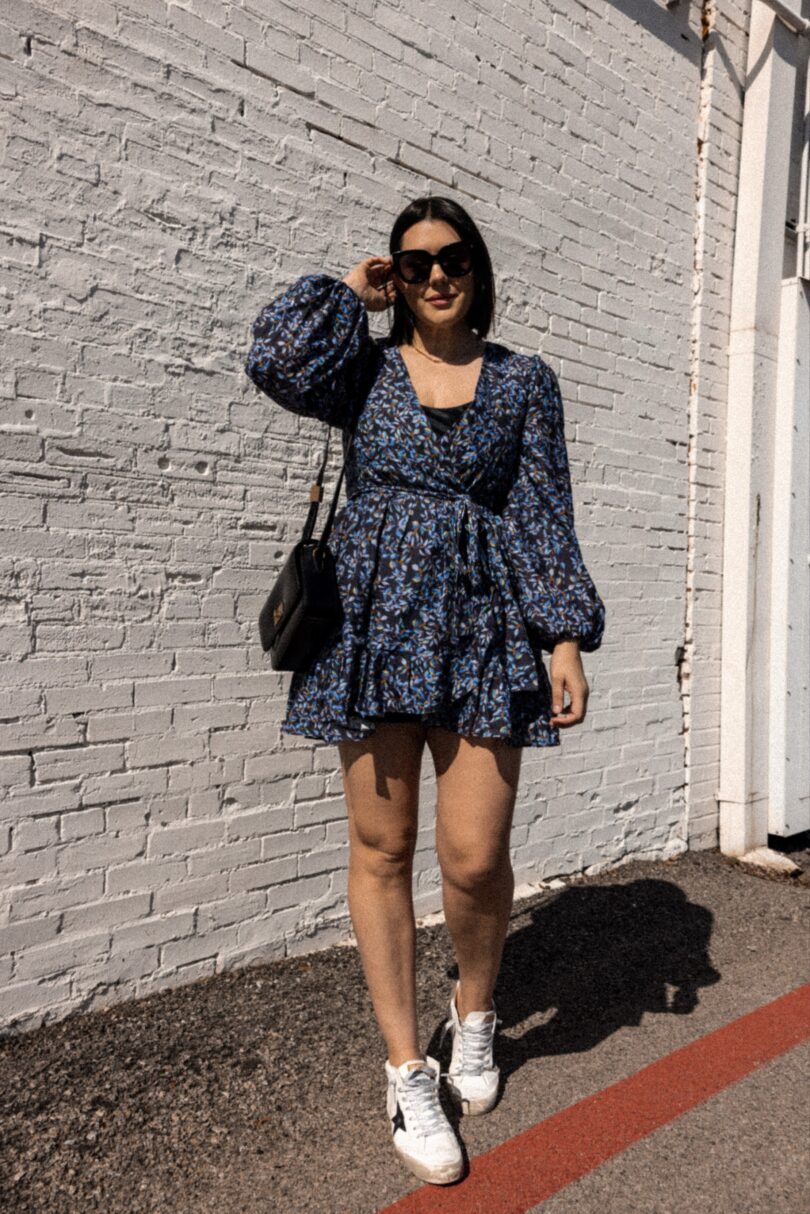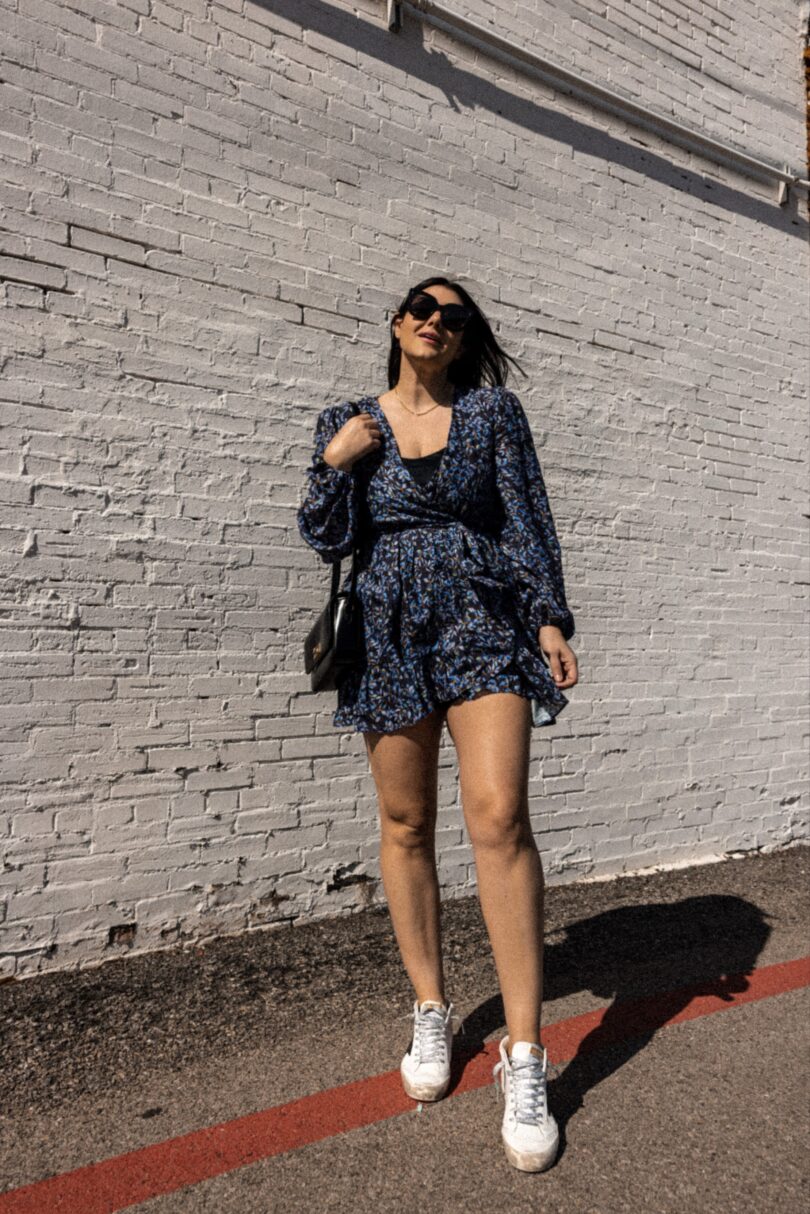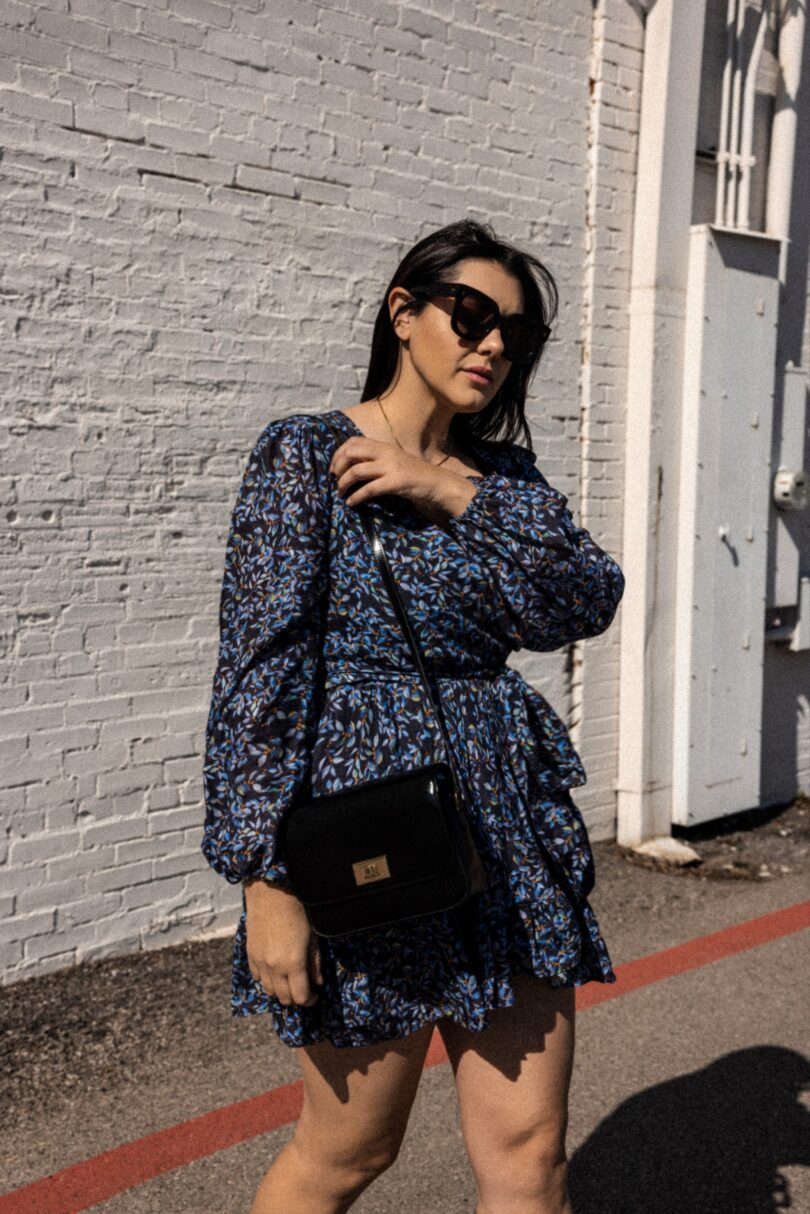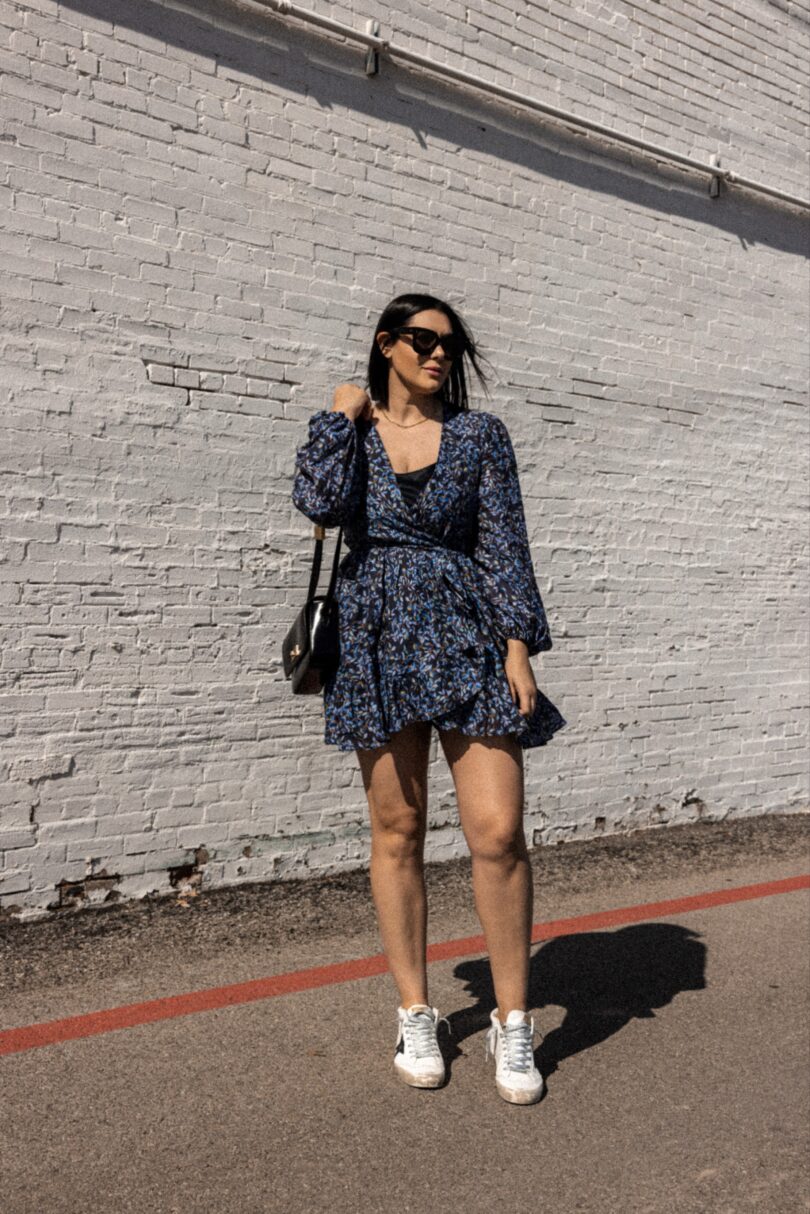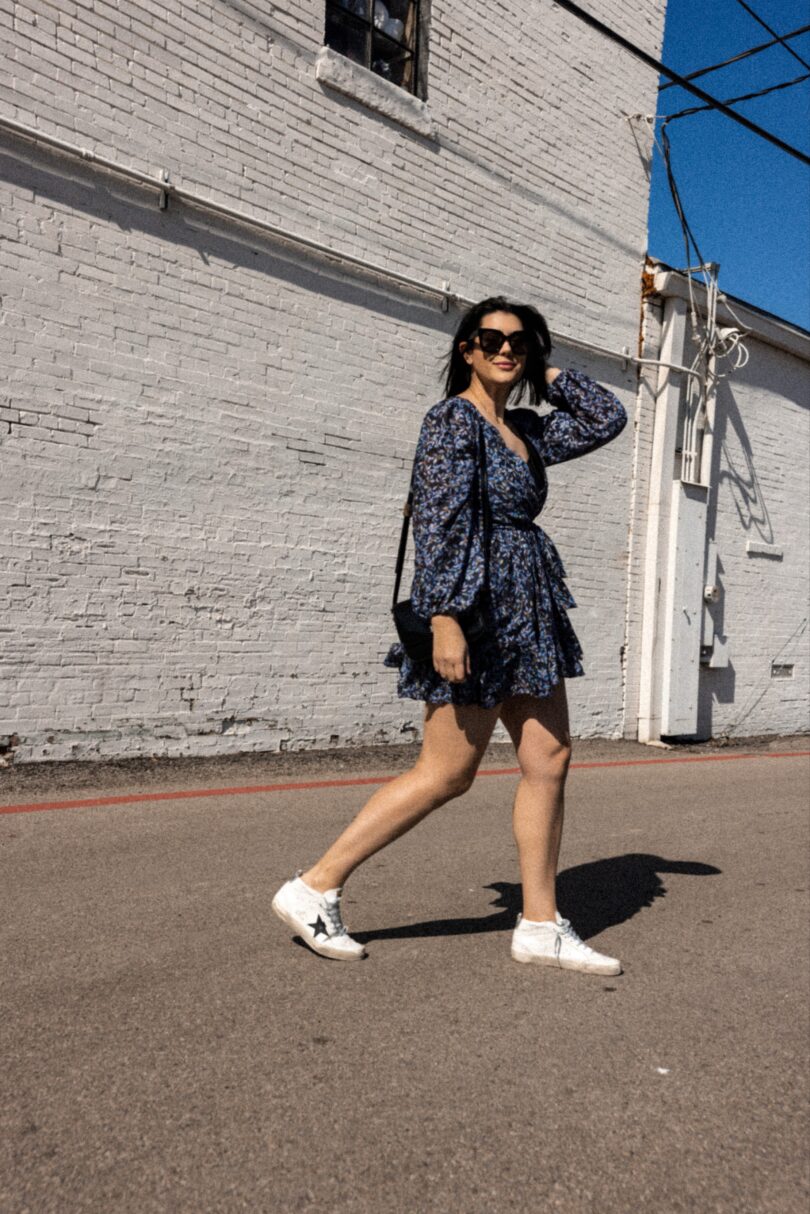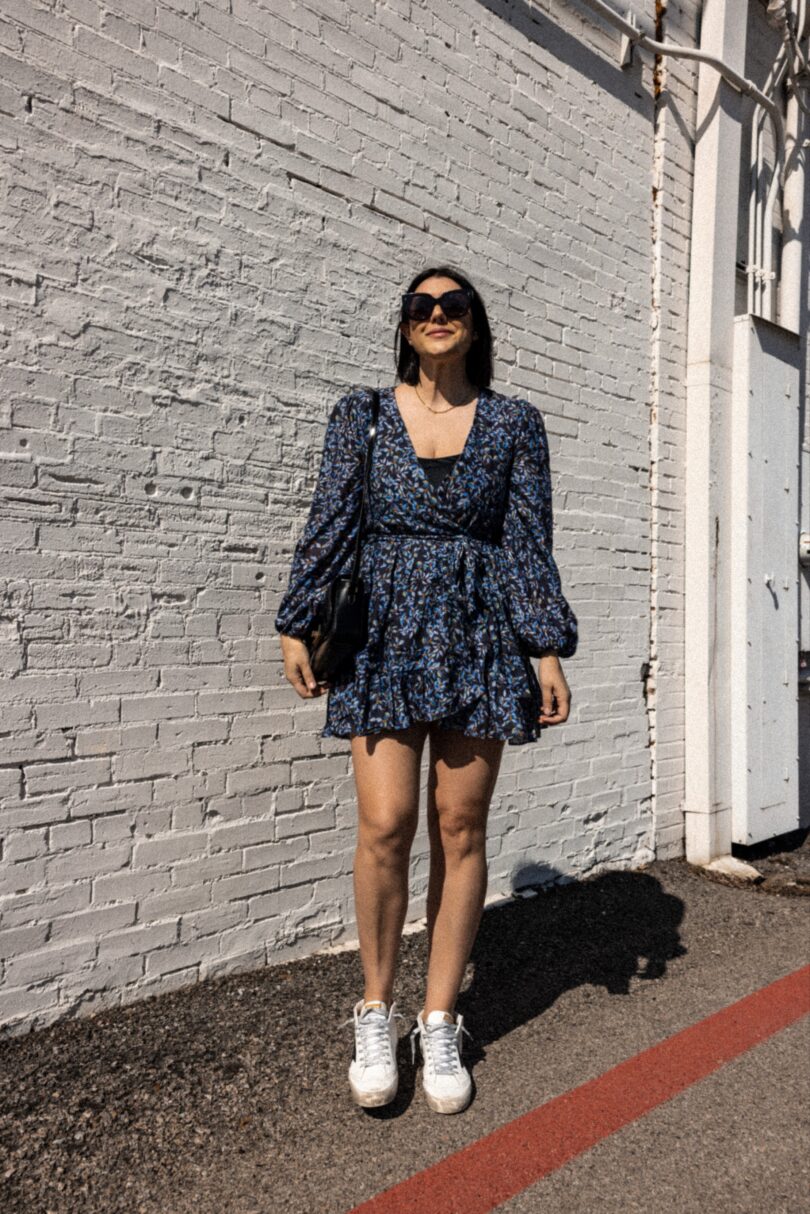 Sometimes things don't work out the way you want them to, and no this isn't a sequel to a deep conversation ahead. No deep thoughts here. But this dress I fell in love with during a try on (see? no absolutely deep thoughts) and I balked at the reviews that said it was too low cut. It sure wasn't when I was standing still taking selfies in my closet. And then….then I put it on to wear one day and my boob popped out unexpectedly. Not officially OUT or anything and no one but me and the dogs saw it. But I immediately raced back to my camera roll and couldn't believe my eyes — the dress is in fact really low cut. Even after I said it wasn't online. This dress made me a liar — I hate when that happens. So I reached for a silk cami and honestly, it worked no problem. It didn't look weird, less fashionable, or misplaced. Which is a relief because I really love this dress. And I got it on sale which makes me love it more.
(such a specific discount, no?)
So let's talk about layering a camisole shall we?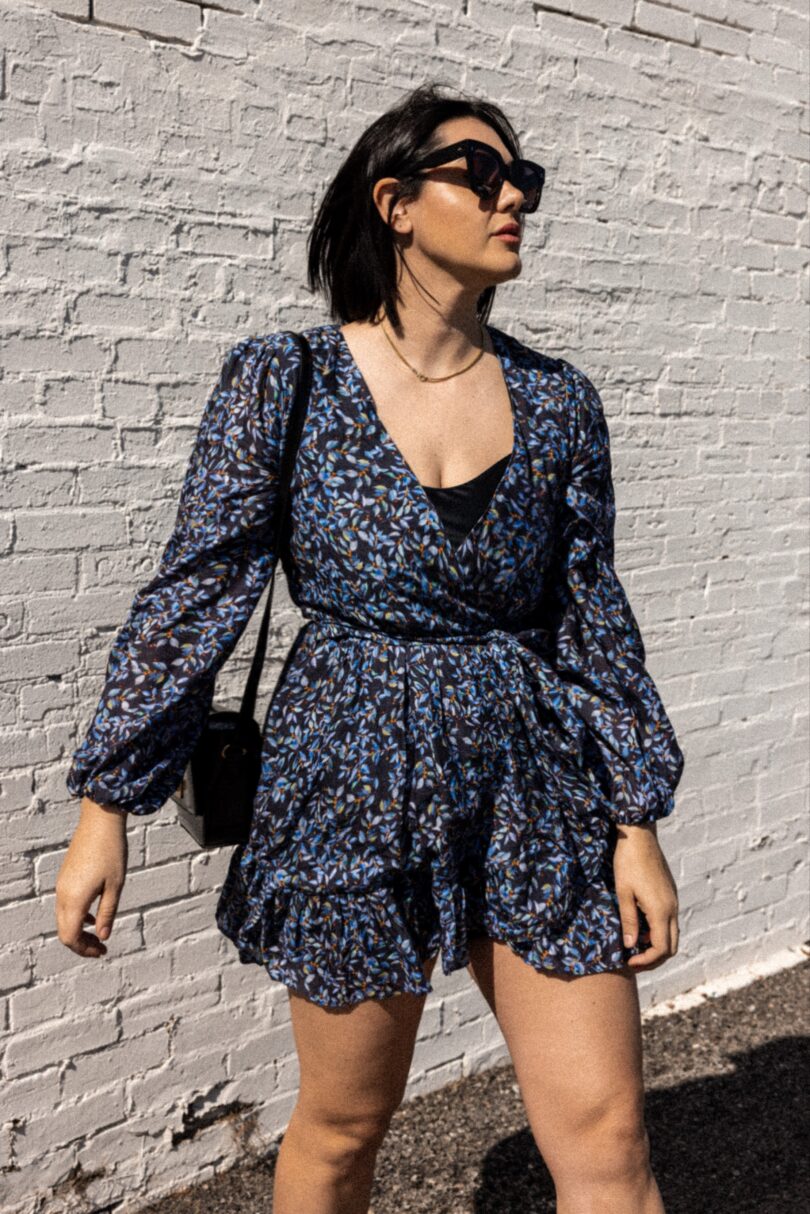 (PS: the movement of these photos is brought to you by 40 mph winds. I just *had* to wear this dress that day.)
As you can see, this dress IS low cut. But I paired a low cut camisole (This is old J.Crew but I am loving the v-neck one I linked from Target. Would work great!) I think because of my age and how people used to wear camisoles and tanks under everything even t-shirts for absolutely no reason whatsoever, I am triggered by the thought of layering a camisole ever. My first reaction was okay let's return this dress but wait — not everything will fit perfectly, Kendi. And adding in a light layer to cover your bases is an easy thing to do. So we started this post thinking the dress was the hero piece, but truly it's the camisole. Let's just promise each other to not layer them under t-shirts with a bit of the lace hem sticking out, ok?
Oh and one more though on the camisole — I went with a silk one so it didn't cheapen the dress. Silk or satin instead of a cotton or knit ones will only elevate the look. I find the cotton based ones to look more like underwear instead of an intentional styling piece, if that makes sense.