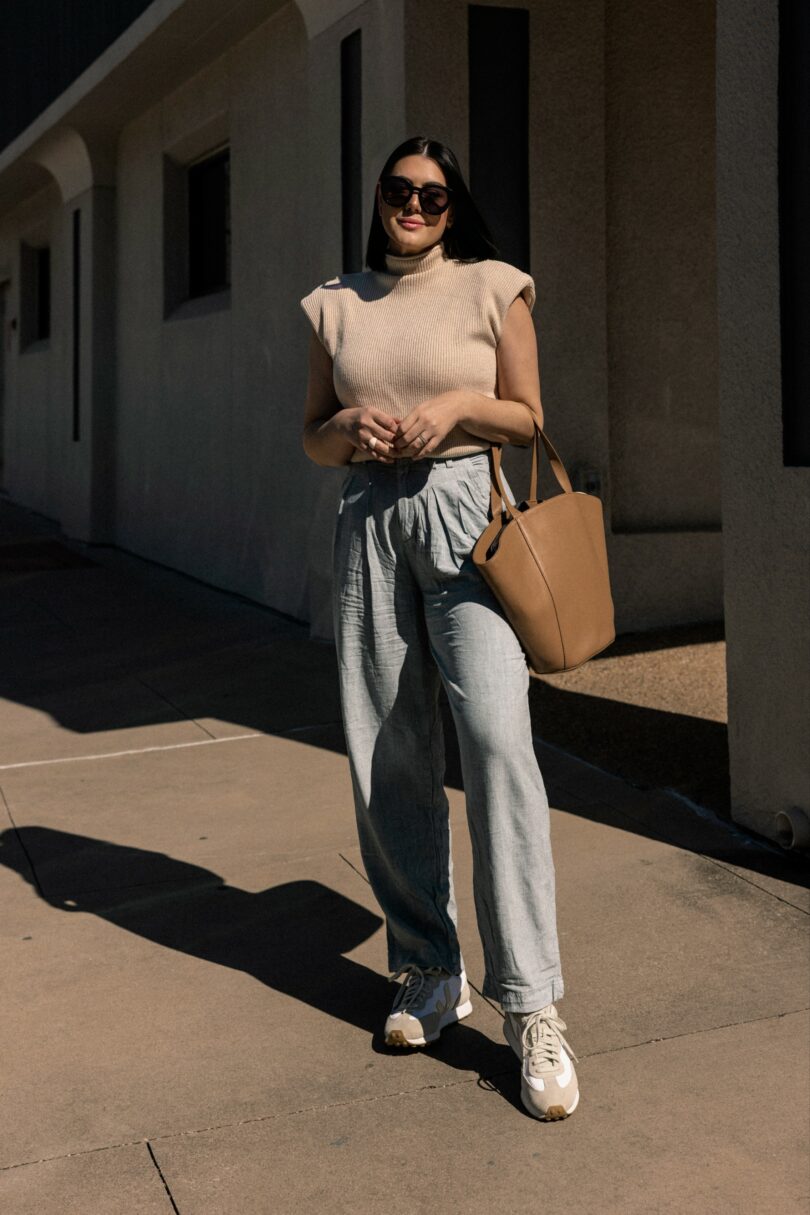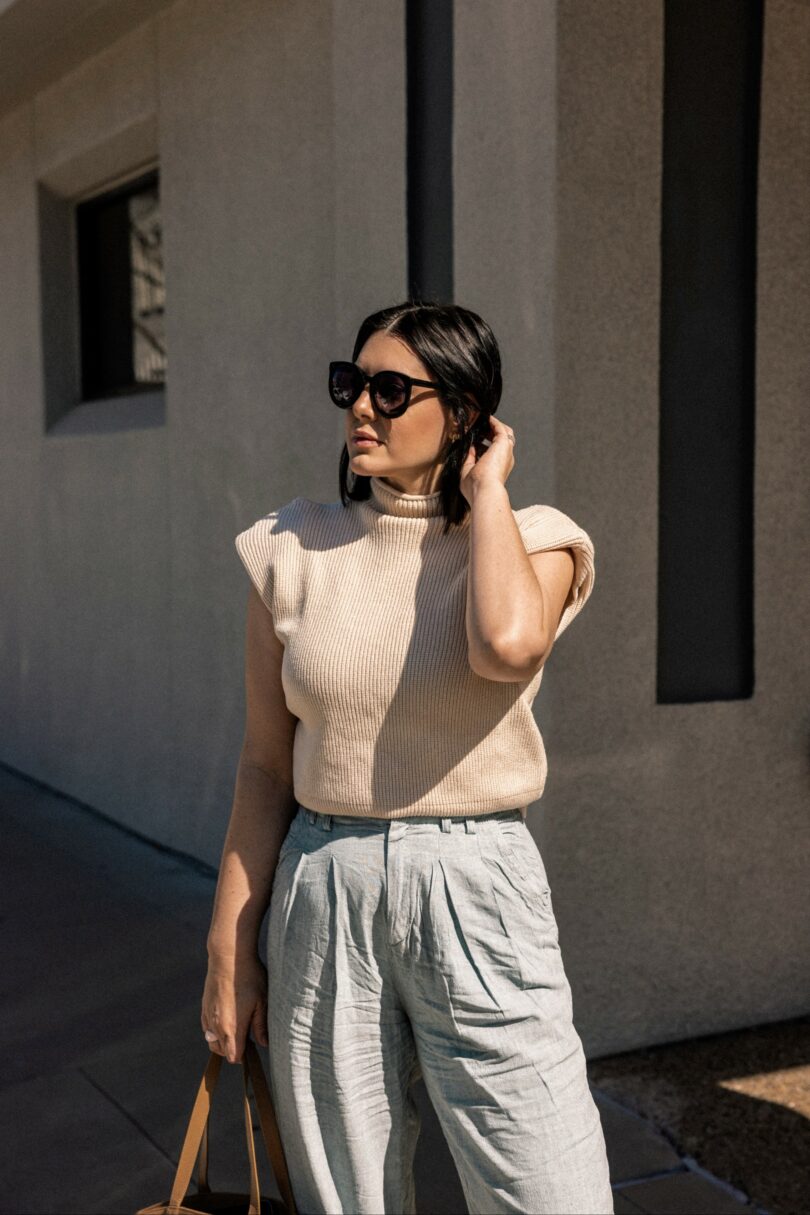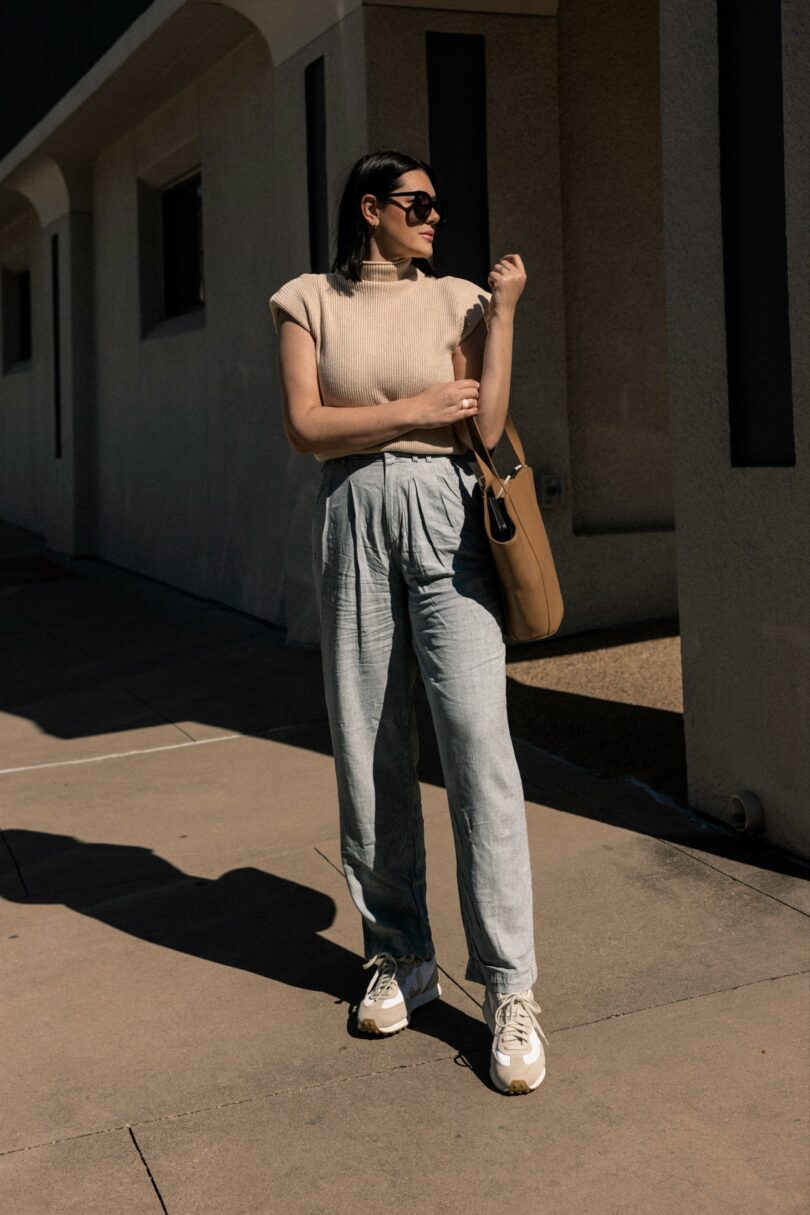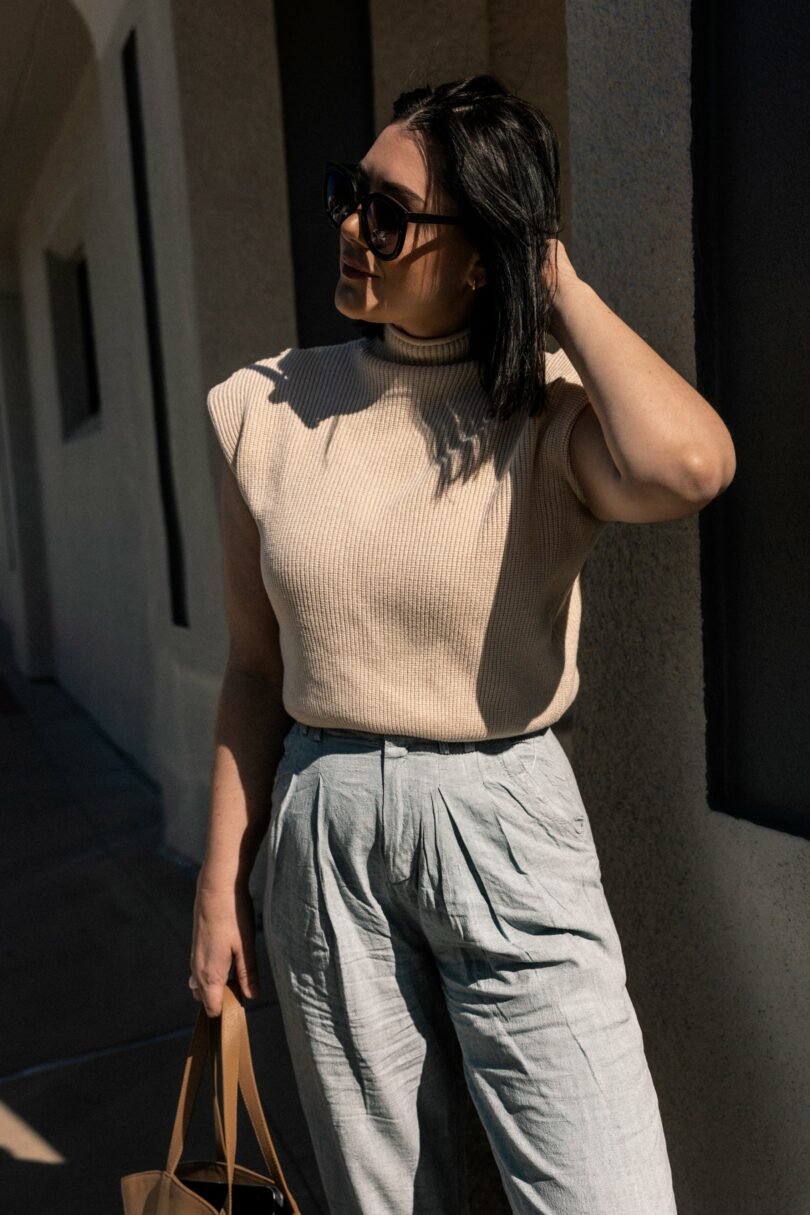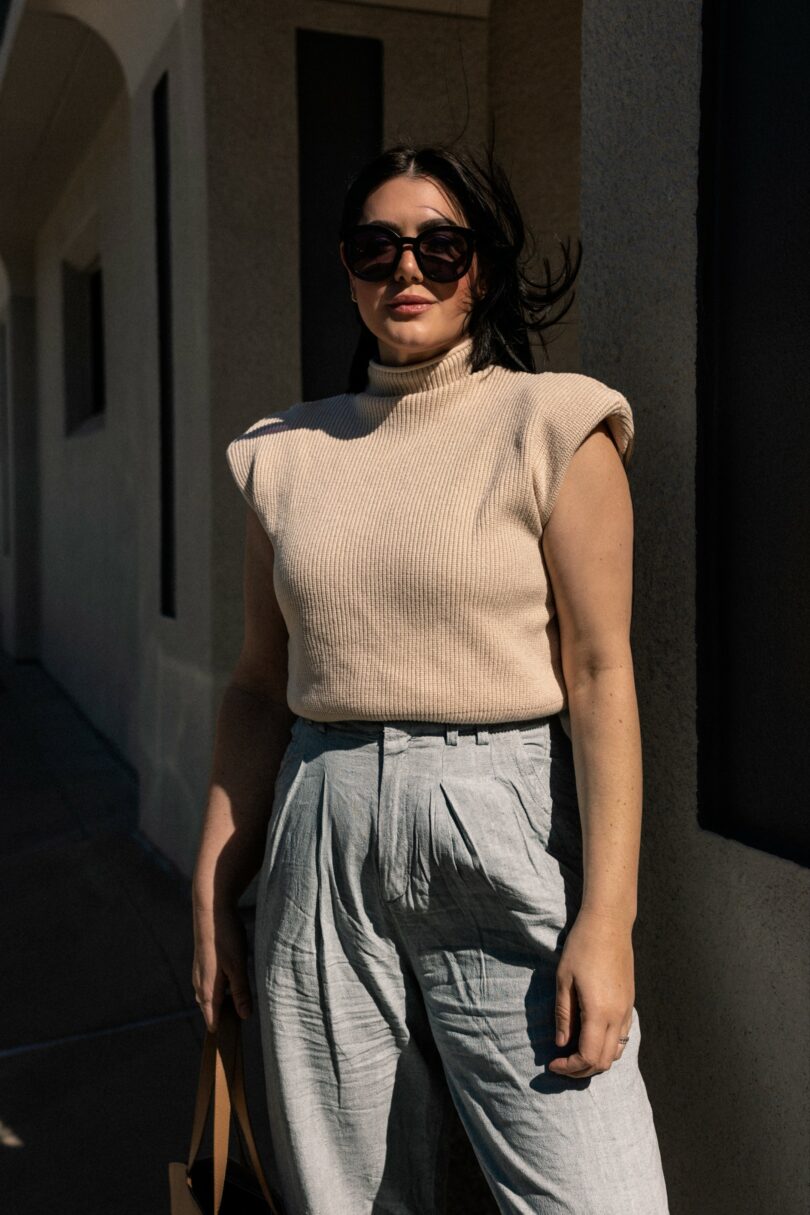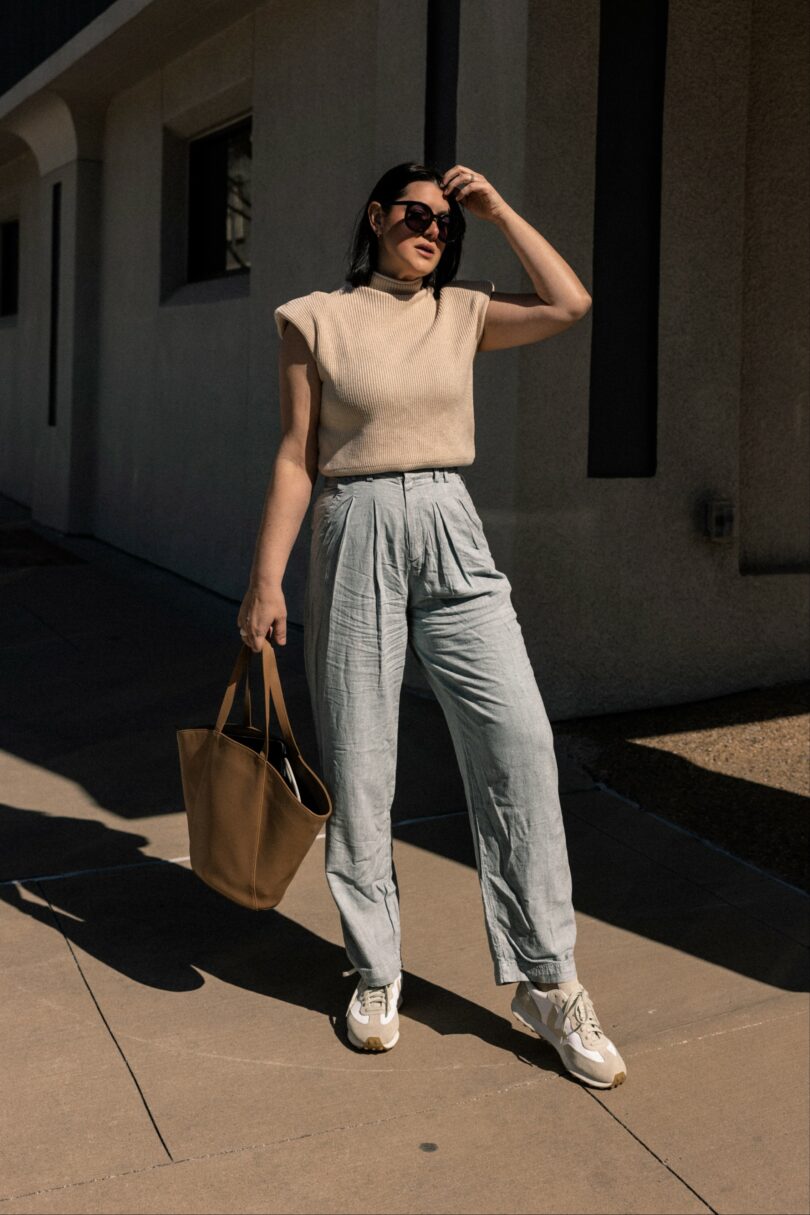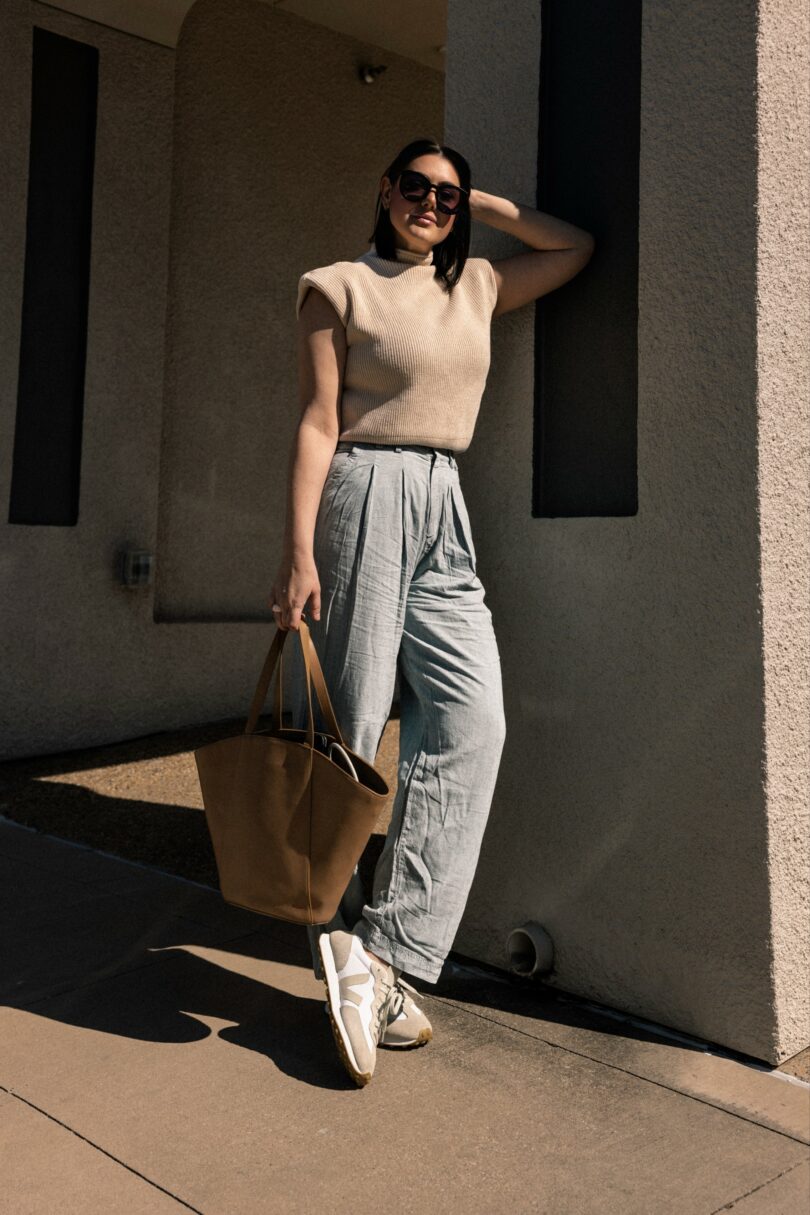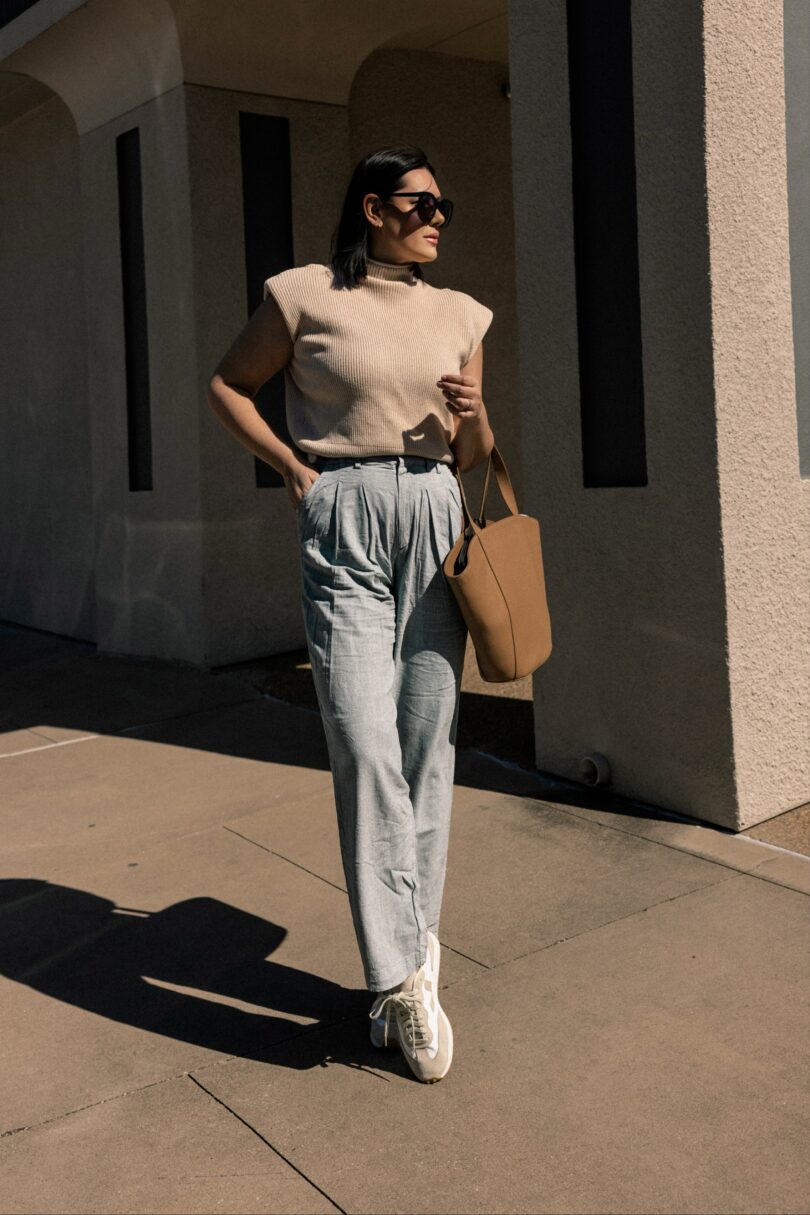 Now these need a good steam (forgive me — my steamer broke but I have a new one now!) but wrinkles aside, I think we can all agree these are some cute trousers. Big capsule energy to me, too. This is a Free People pair, I tried another fit a while back on a Nordstrom try on (I can't remember the name…) and this pair fits me much better. I do wish they were a touch longer but it's not a deal breaker for me. Come spring / summer I'll probably be glad that they are the length they are, you know? This is more of a spring weight, just FYI. Definitely great pant for spring!
(Also since we are all friends here and I know you look to me for fit / sizing, I am currently going through a medication change and my body is reacting with weight gain and inflammation, specifically in my middle section. I am trying to keep this in mind when I say true to size / snug in the middle / etc. For these, I find them to be true to size for me right now but they are most snug in my waist, inflammation or not. If you have a smaller hip / waist situation, then they will probably sit a little lower for you like on the model here. But if you're tummy is rounder, then it will most likely fit like this. If you want a lower on your hips fit, go up a size until you find the fit you like best.)
Have you noticed how much I wear this sleeveless sweater from Amazon? It's honestly getting a bit worn at this point. I bought it for my October 2021 capsule, or somewhere around there and it has been in heavy rotation for fall – winter – spring ever since. I am in the medium and it fits TTS. If you want a bit longer, then size up but be warned that the arm holes will be longer and you may see your bra. Otherwise it's a slight crop, I'd say more of a tailored fit than a true crop top and the arm holes in my typical size are wider but not bad. Find it via Amazon.