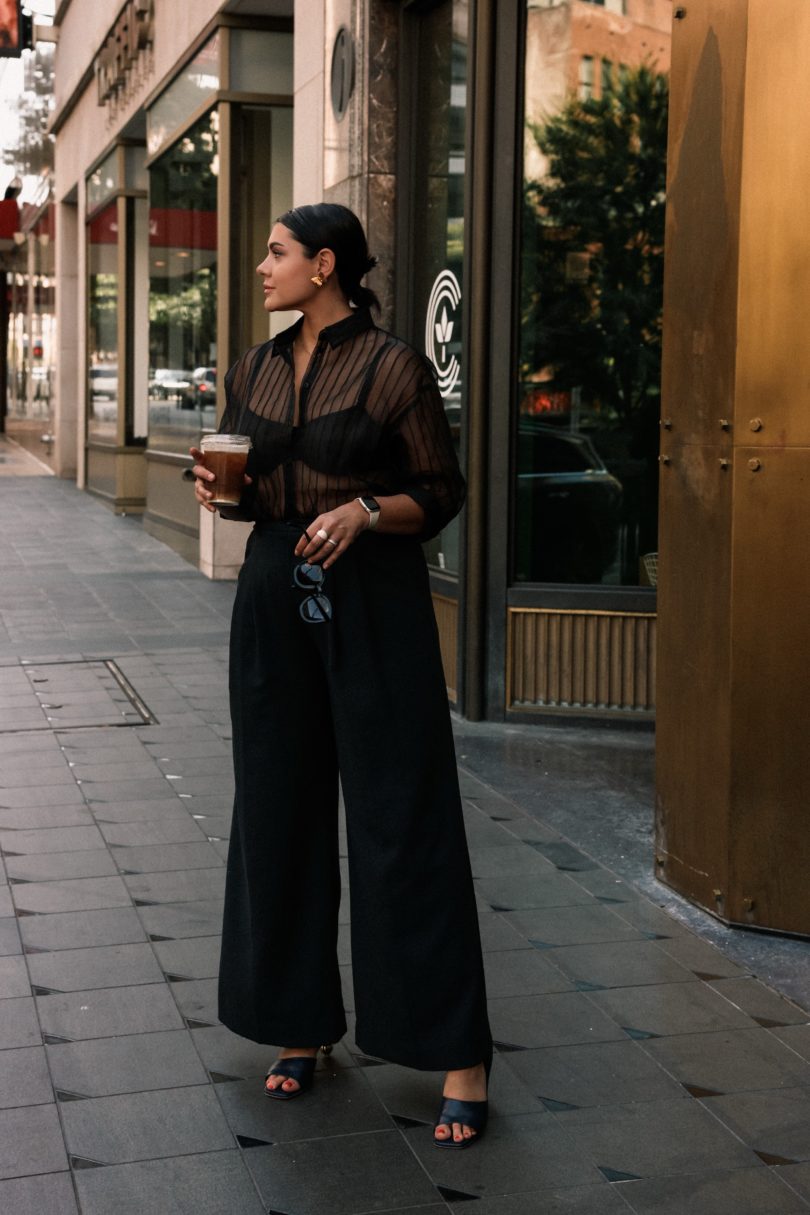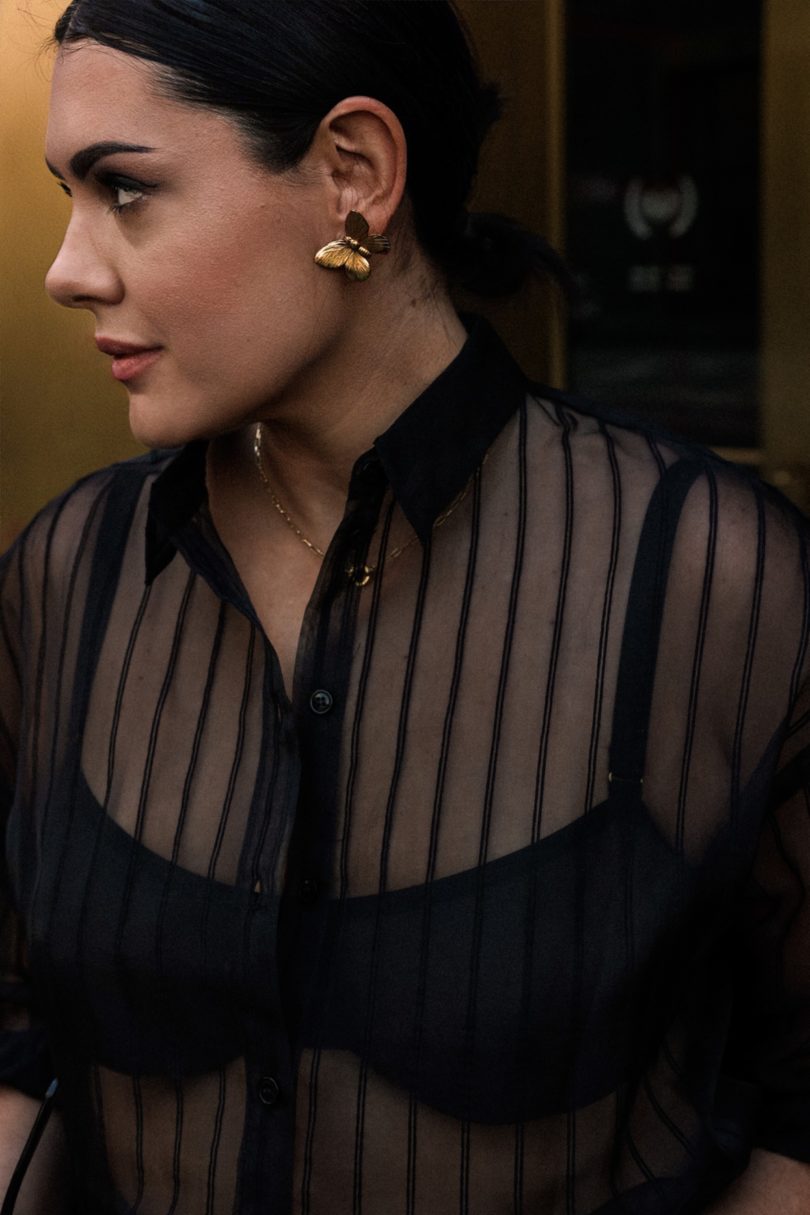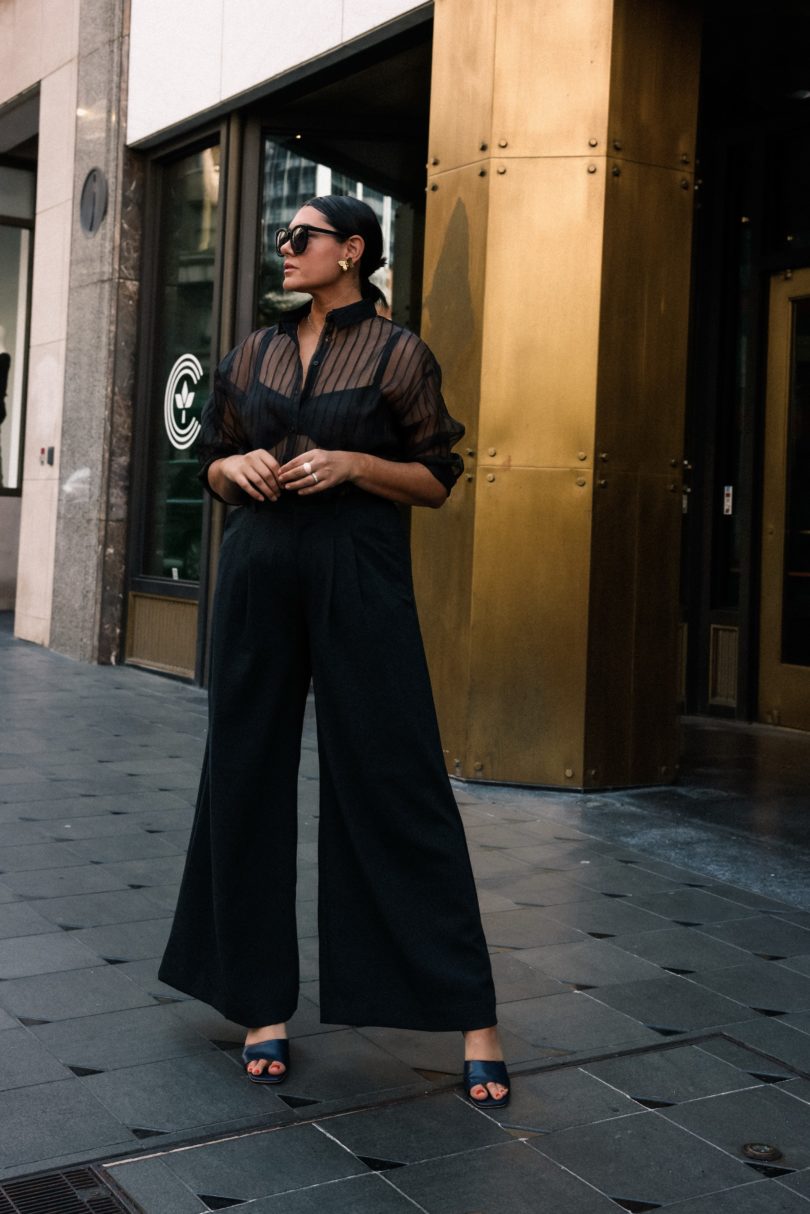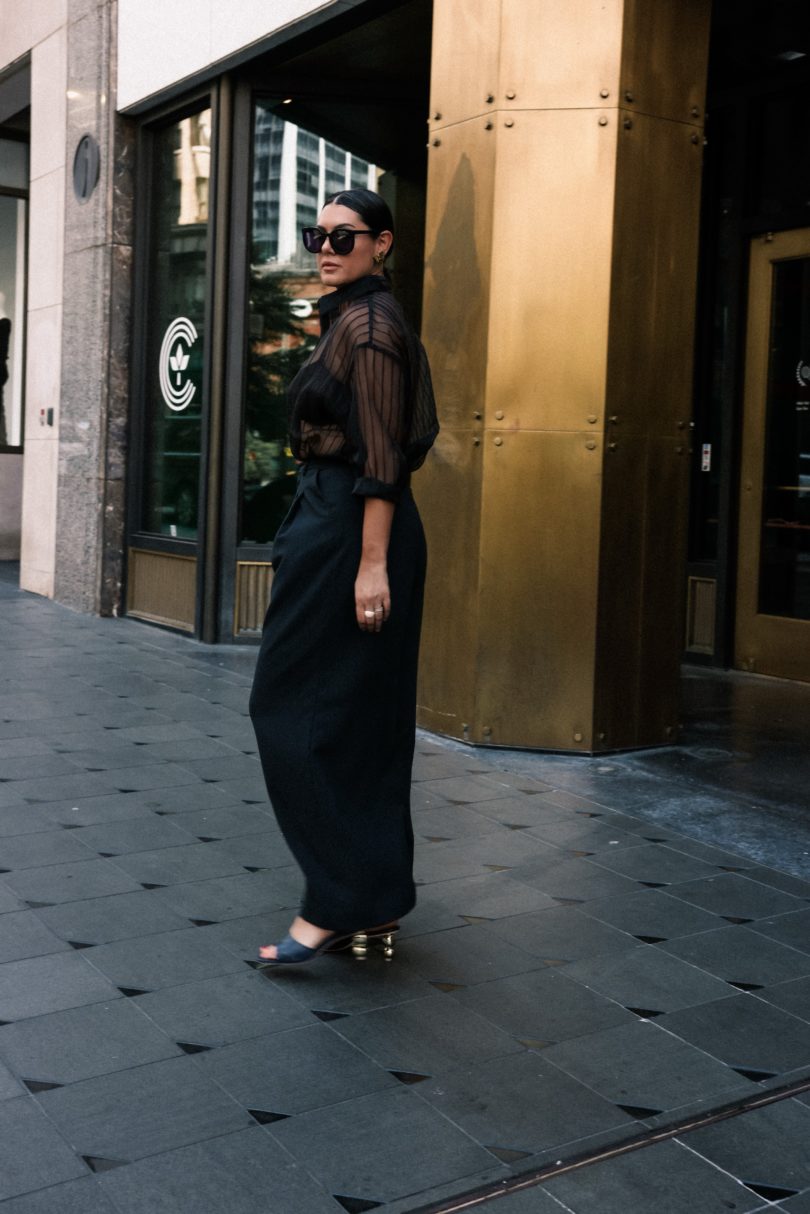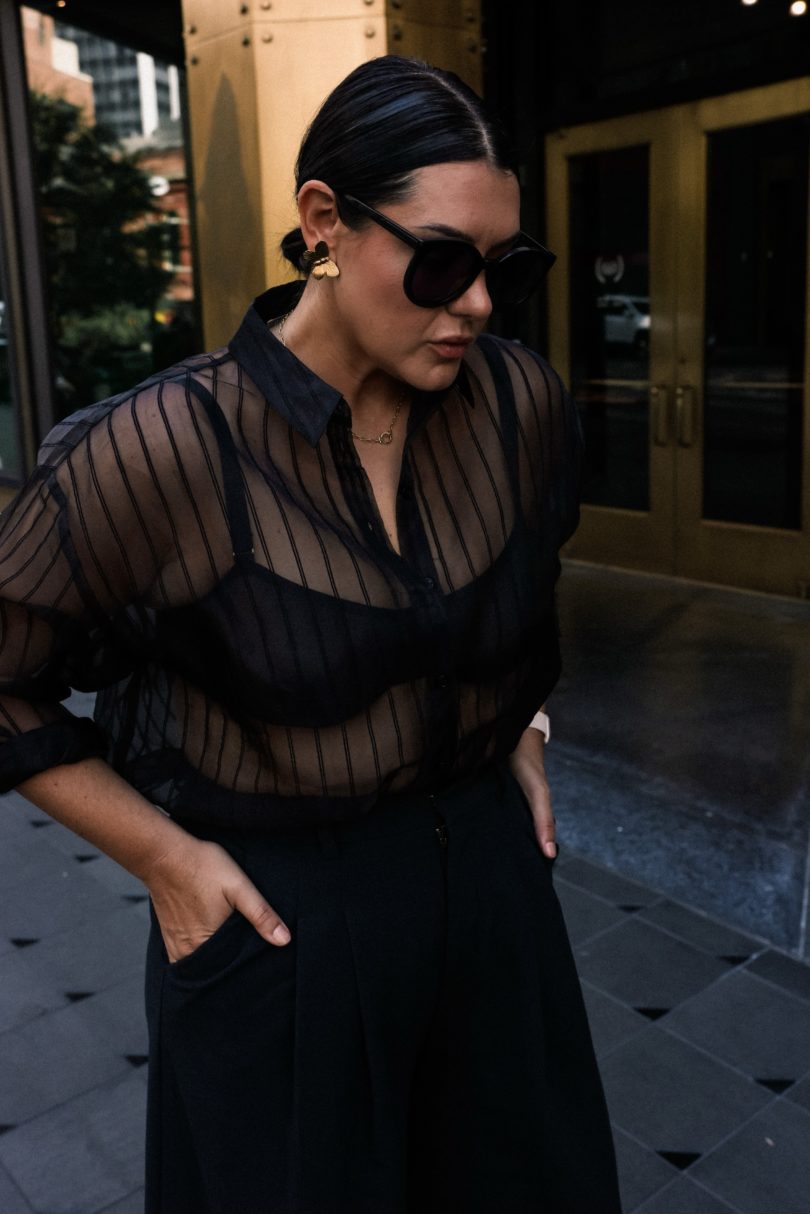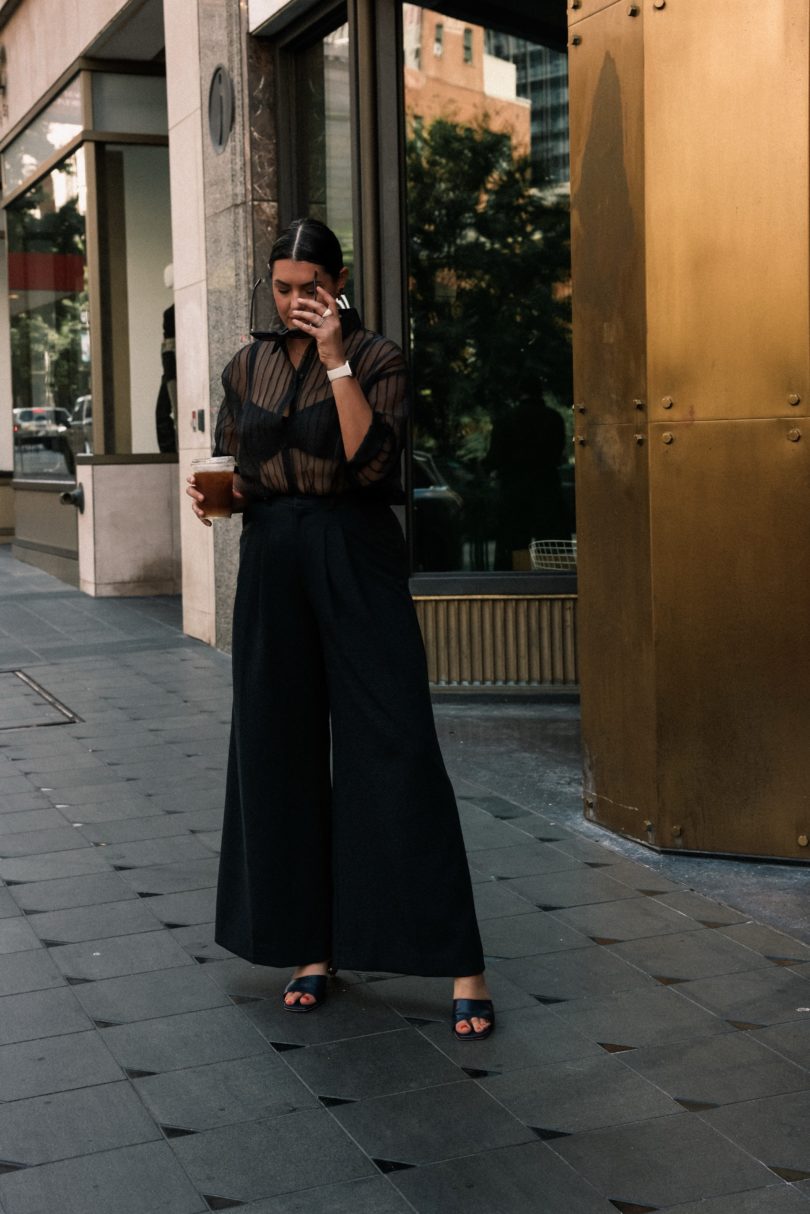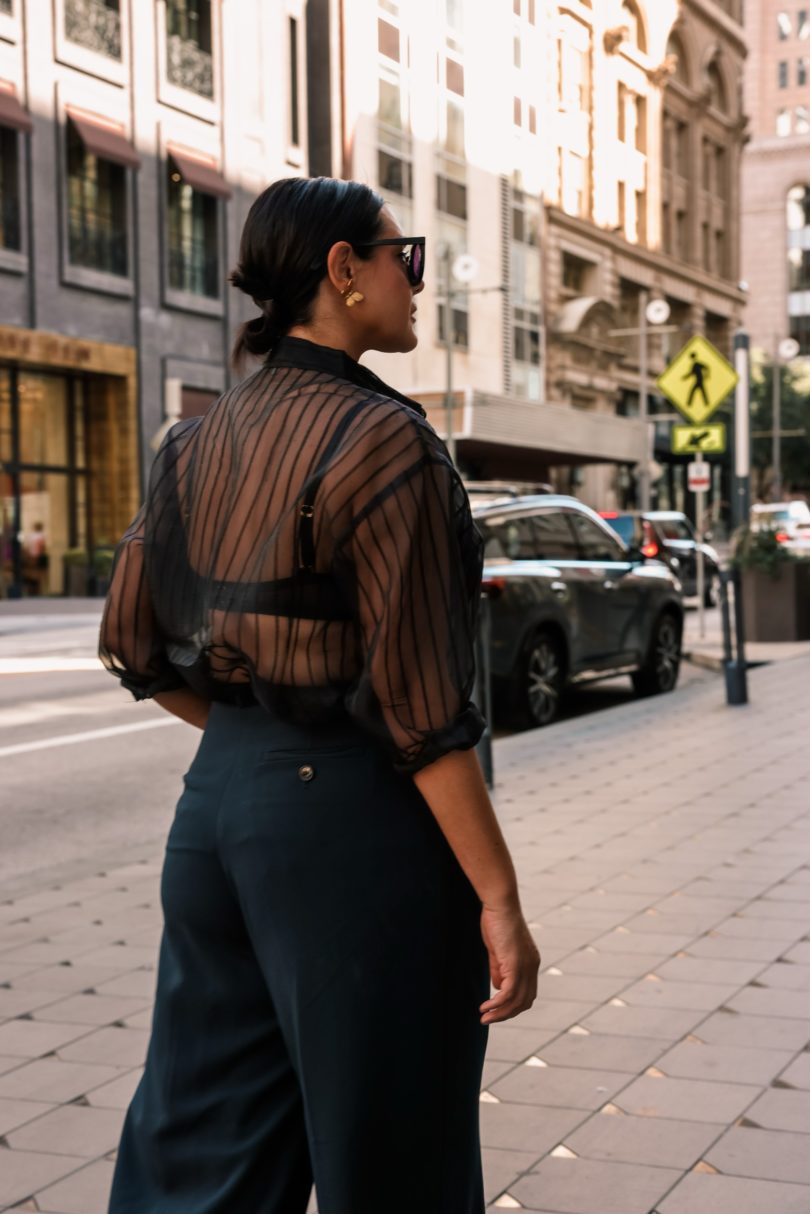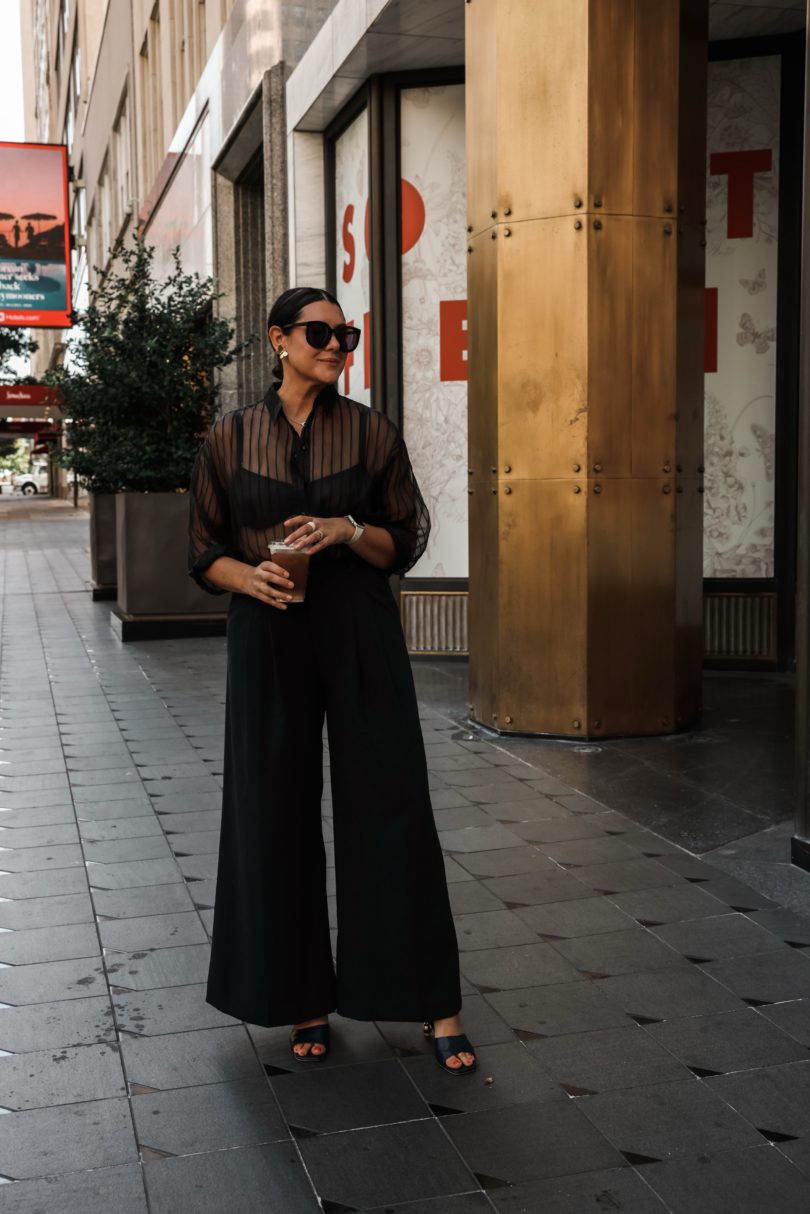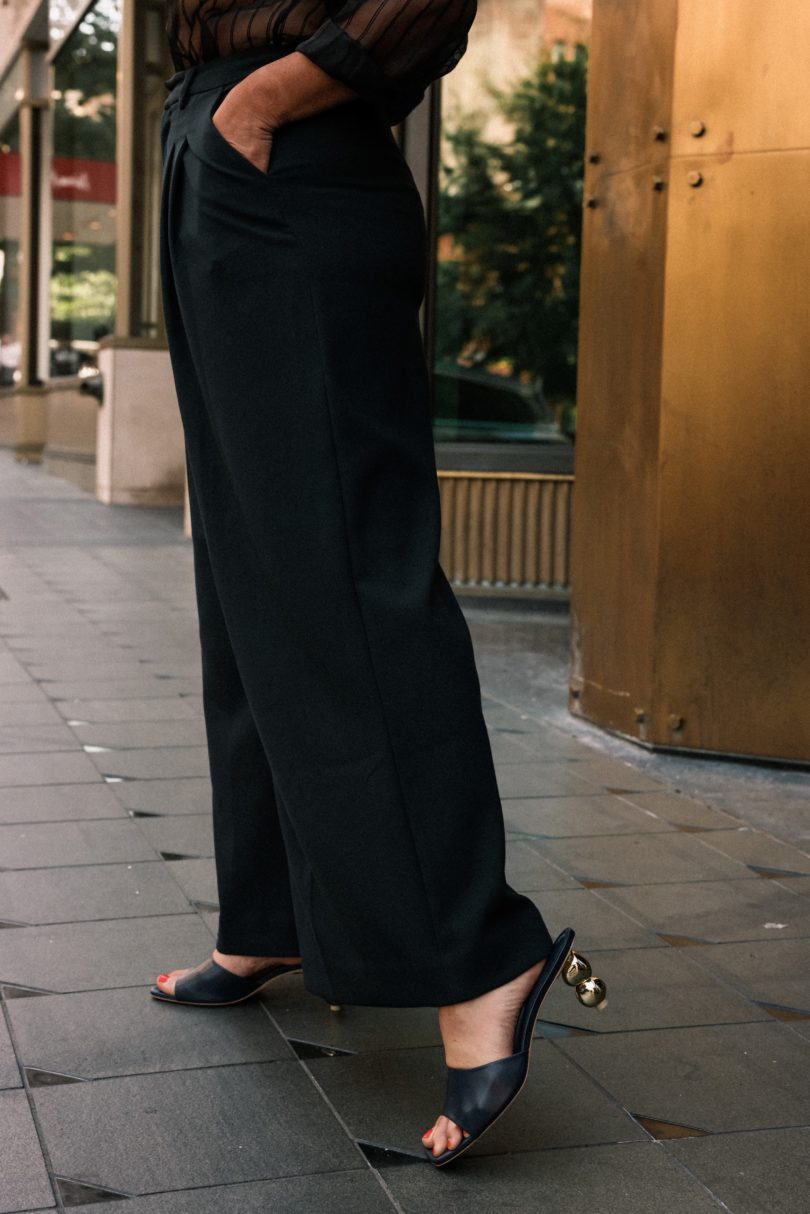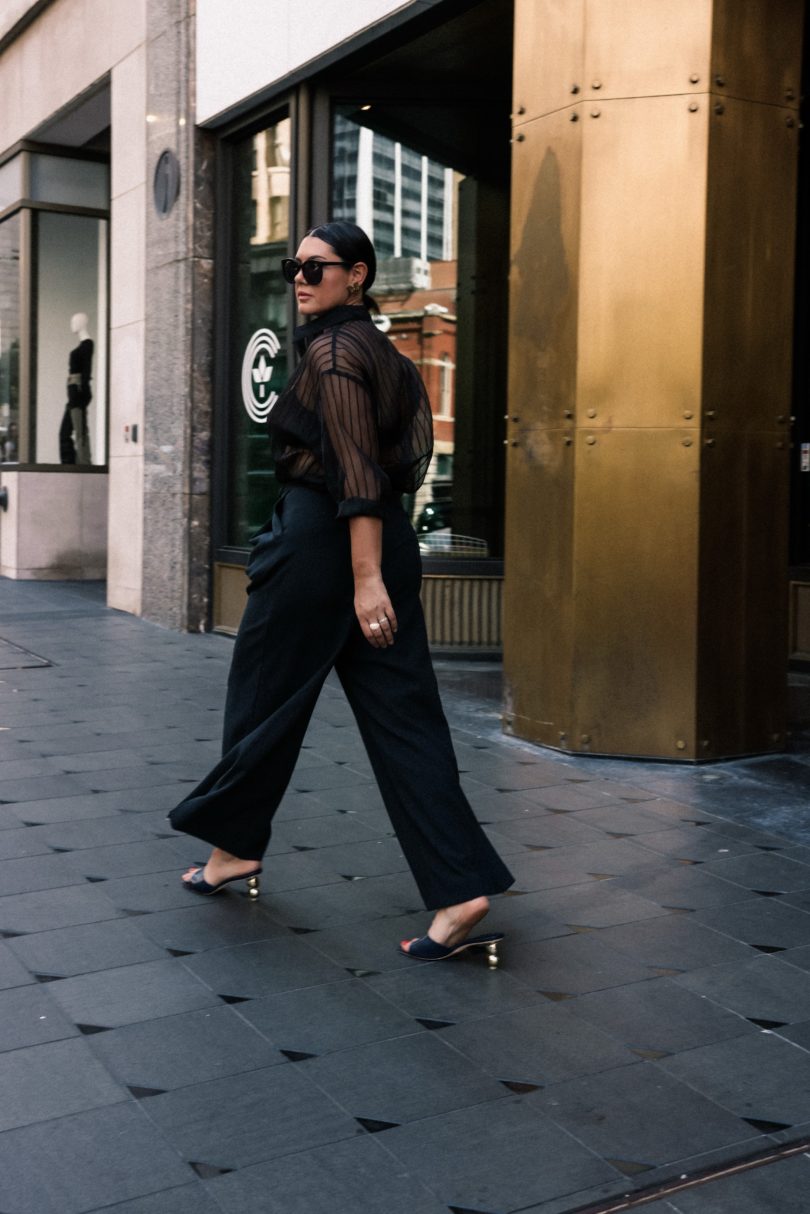 Wow, may I just say — what a week reviewing last week's outfits. Friends we have come to the end of my conference outfits and I saved the best for last. THIS OUTFIT was my favorite. I mean… a sheer shirt? Kendi, You MINX. But you know what? Go big or go home. This outfit was loved by all, you guys. I felt comfortable, too. It's sheer but with the high waist pants everything felt covered for the most part. Just looking at these photos I wanna go put this outfit on right now. A true 2022 favorite.
All that to say, I'm not one to be super confident with sheer or body con pieces but I felt so confident in this outfit. Give sheer a chance, my friends. It's not so bad out here.
This top runs HUGE. I am in the medium and I can't even give you a point of reference. I have it majorly tucked in here and the sleeves rolled. It's very oversized but I love it. It's an amazing piece to layer as well. I would say for fit — go with length over actual size. It's not going to fit tight no matter, so if you are on the shorter side, consider going down a size. For me, the medium was perfect. Find it from Anthro here!
OR if you like this look but are kinda suspicious to this shirt — try this shirt from Nordstrom. It seems to be a touch easier to find your fit.
Also — LOVE these trousers. They fit like a glove, high waisted but not too tight. Now I am tall so you can see that for me it's a great length, keep this in mind that I'm 5'9″ and bought the regular length in my typical size 8. I am in the navy but they have a few other colors as well! Find them here.