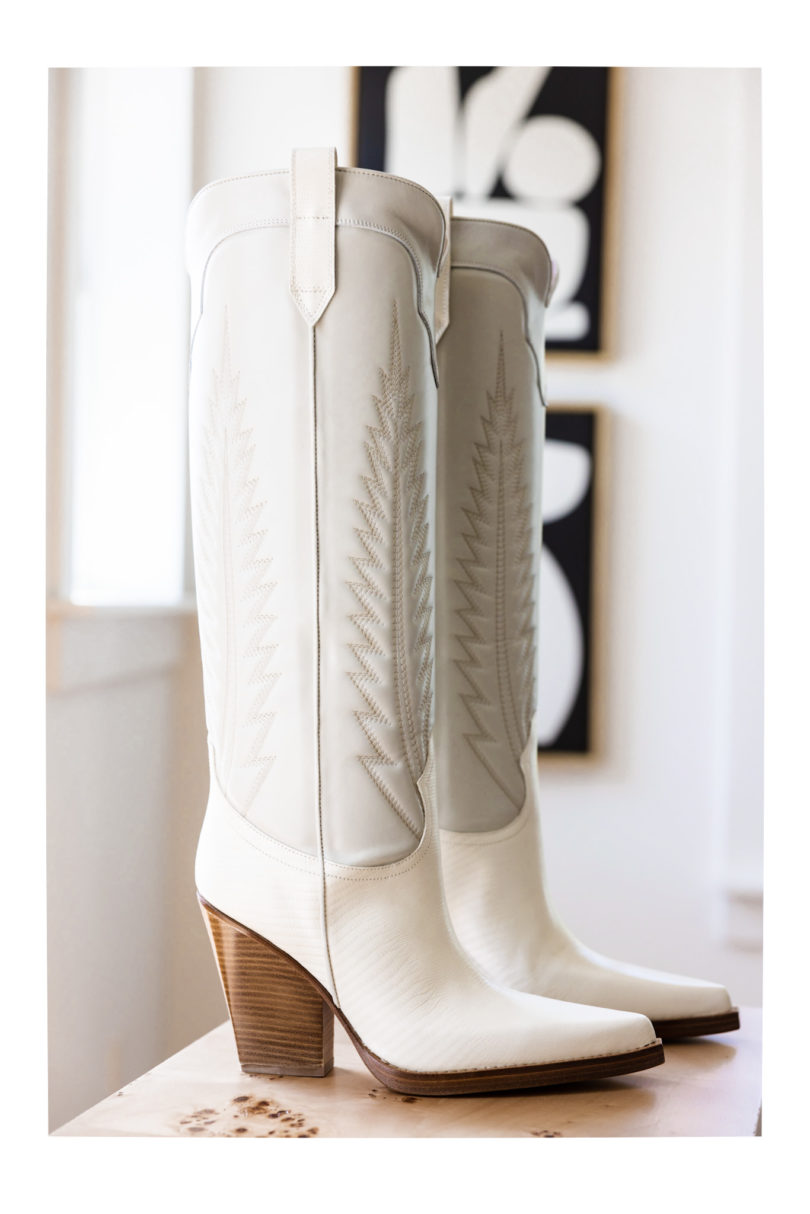 I'm in deep with my obsession with cowboy boots. Truth be told it took me 37.9 years to get there. As a native Texan, cowboy boots have never been a fashion piece for me. My grandparents were cotton farmers, cattle ranchers and so cowboy boots meant agriculture work, farming, ranching, etc. AKA what they are made for. So when people wear them for fashion it was like 'oh okay that's just not my lane.' Good for you, not for me kind of a thing.
Then I saw these. HARD SWERVE.
I  don't know if it's the gorgeous white leather, the almost knee height length, the heel — my god, the heel. I don't know but these were the ones that flipped my closet upside down. Now I want to wear them with EVERYTHING. (I'll let you know how that goes. Imma be looking like a 5 year old who got to pick out her outfit for school.)
Since I now have a full obsession with tall white cowboy boots, I need you to have that obsession, too. I've rounded up some of the best boots from around these parts ranging from under $75 to well…not $75. Let's leave it at that.
This fall, it's tall cowboy boots but no farm work necessary.
1. Dolce Vita Solida Boots | 2. Dolce Vita Solei Boots | 3. Dirty Laundry Western Boots | 4. Amazon Fashion Boots
5. Vince Camuto Nedema Boots | 6. Steve Madden Winfield Boots | 7. Billini Western Knee High Boots
8. Paris Texas Knee High Boots  (or from Shopbop here)
______________
Shop Cowboy Boots