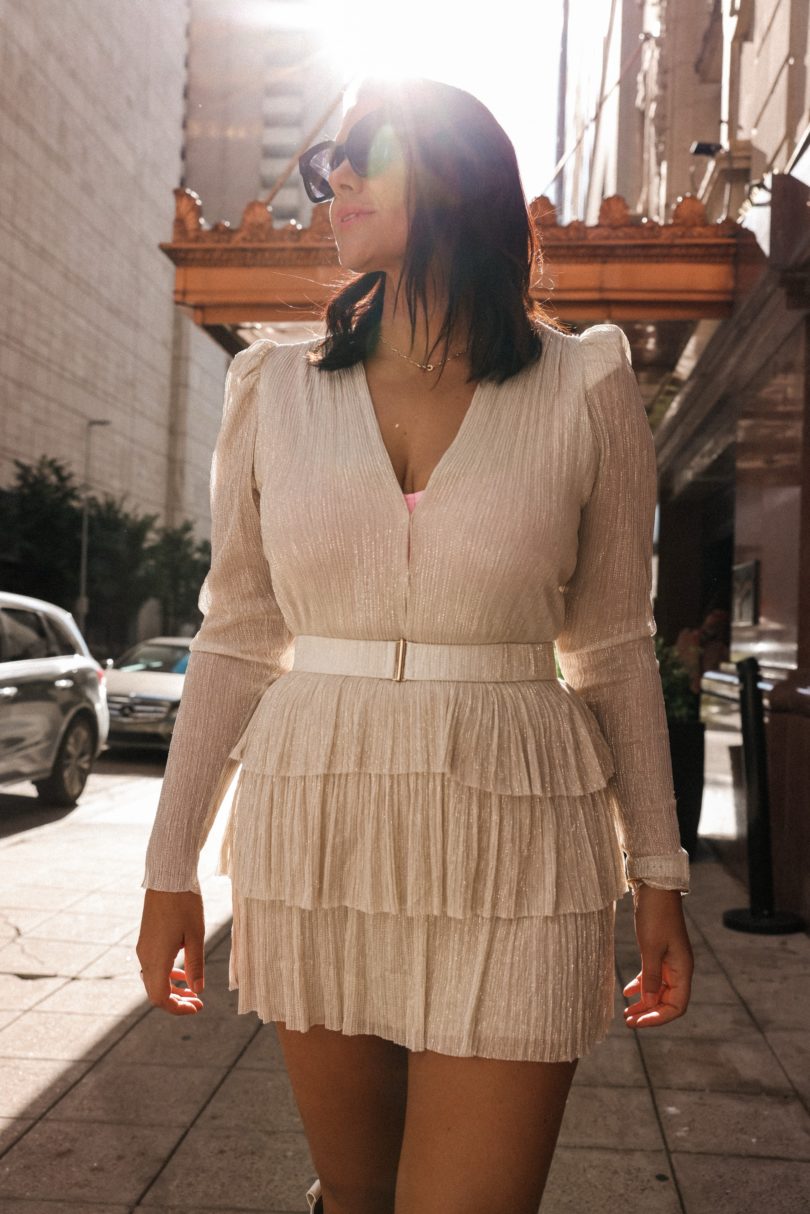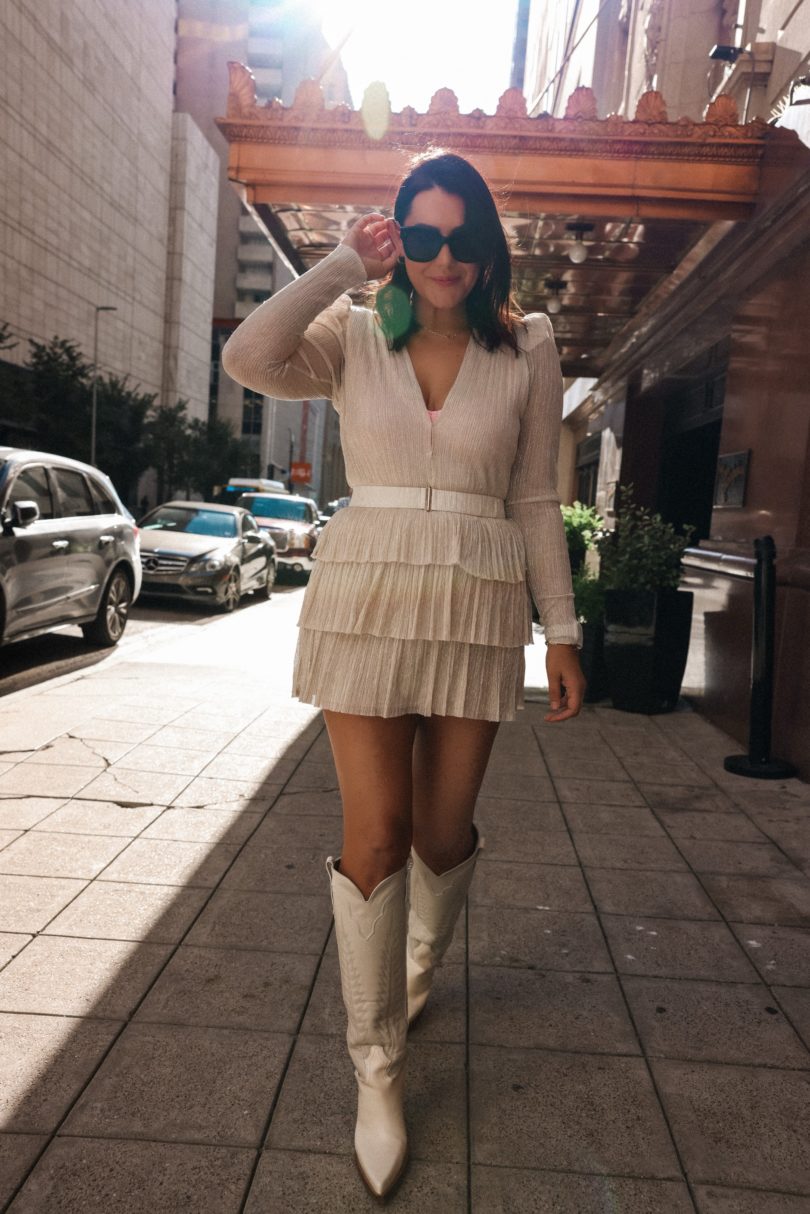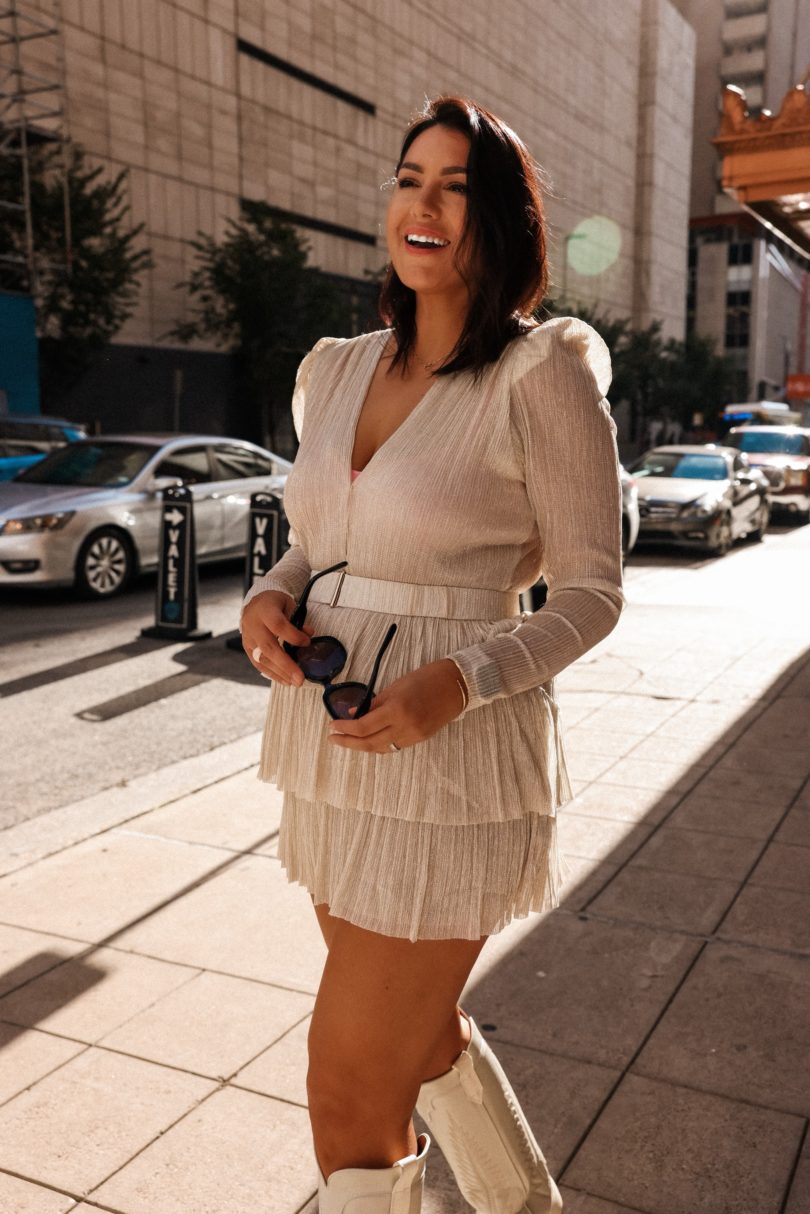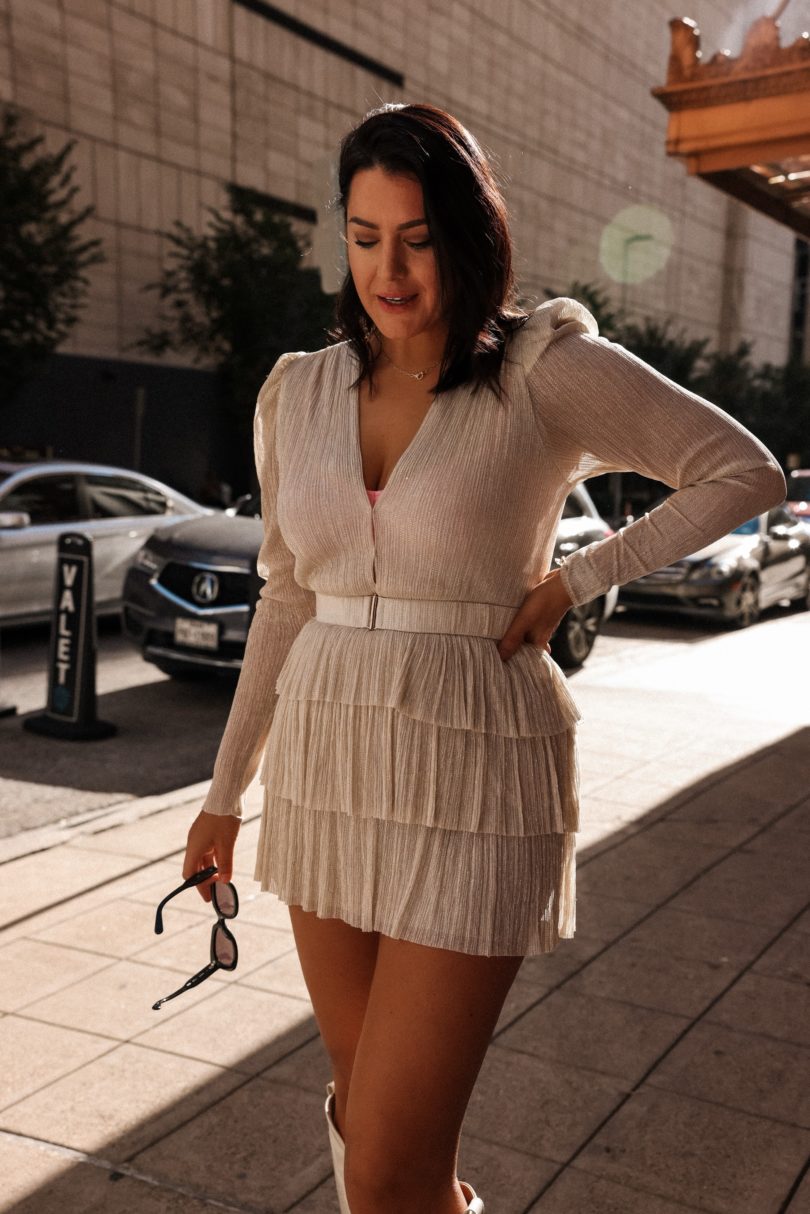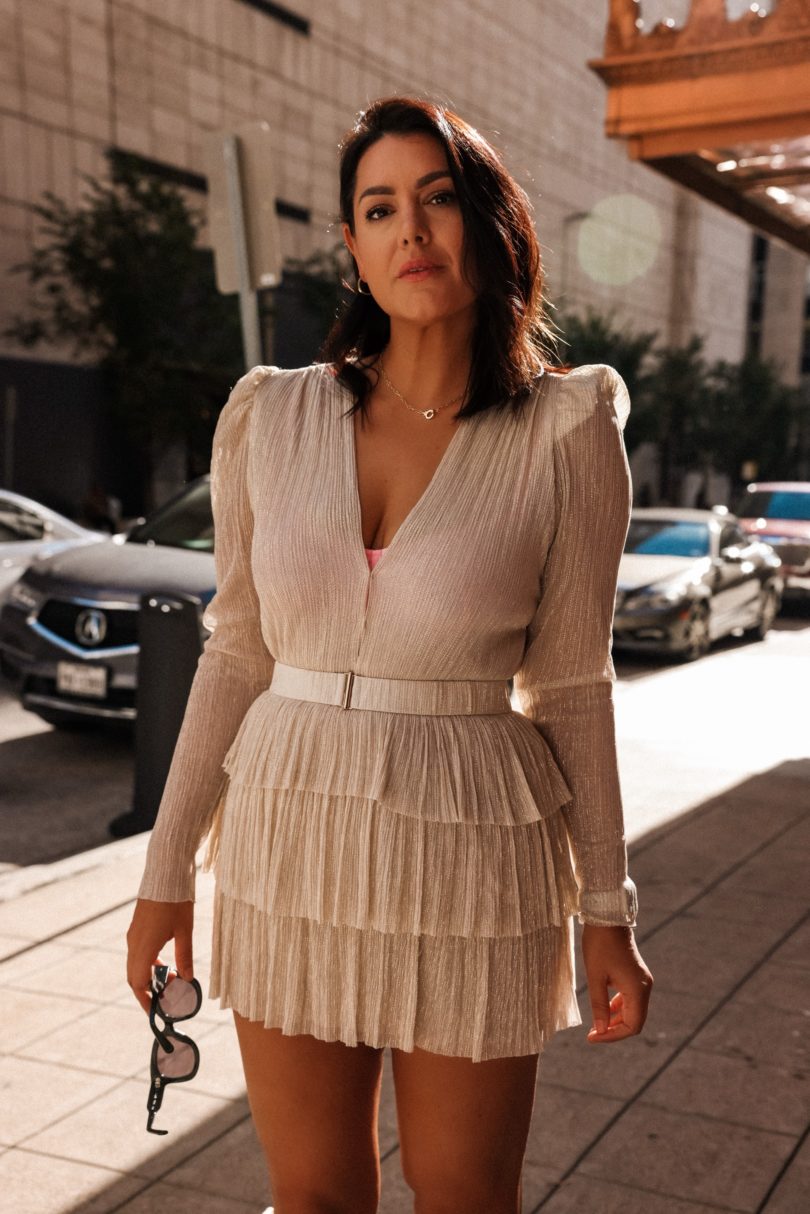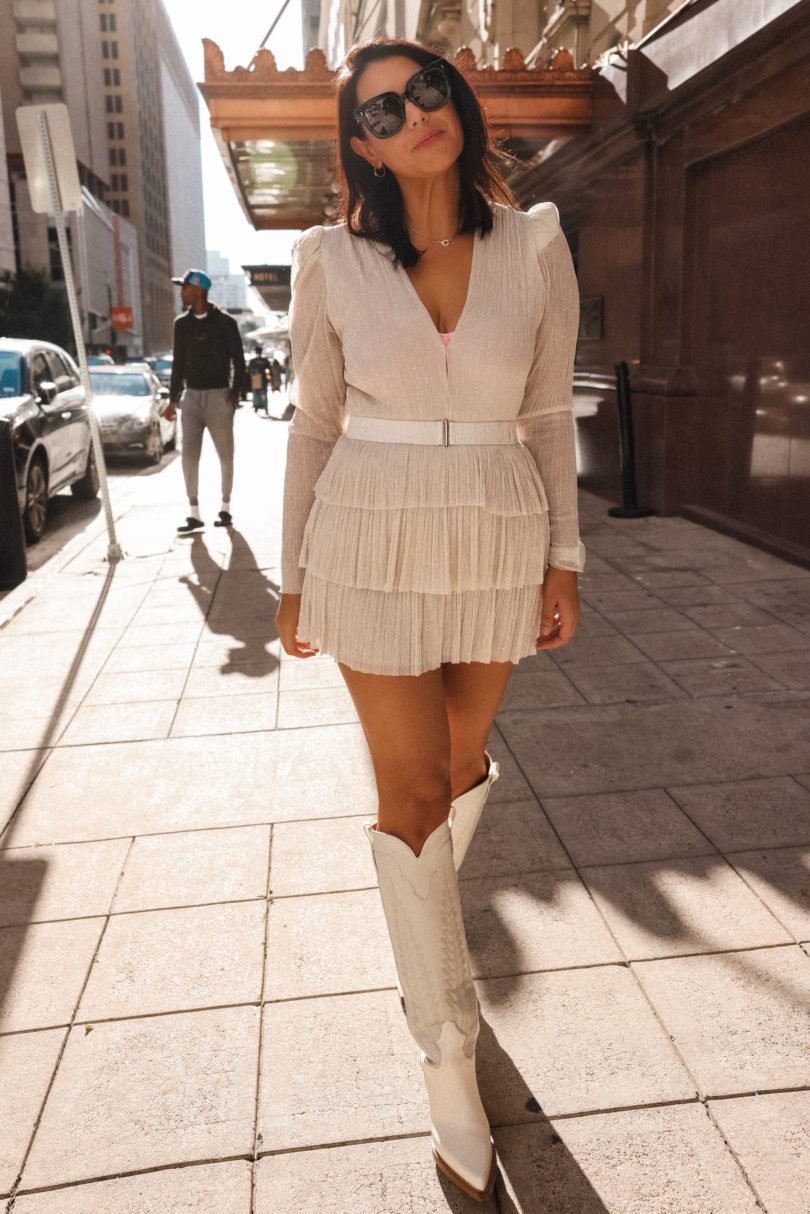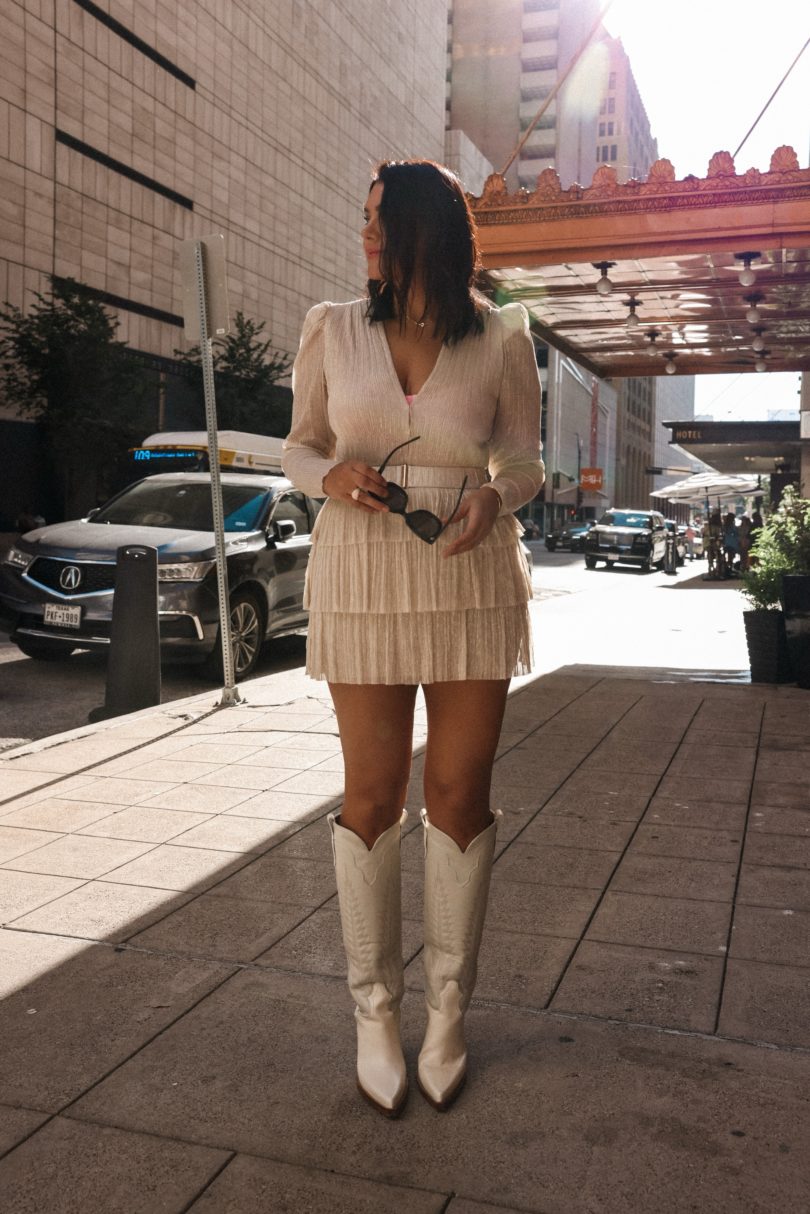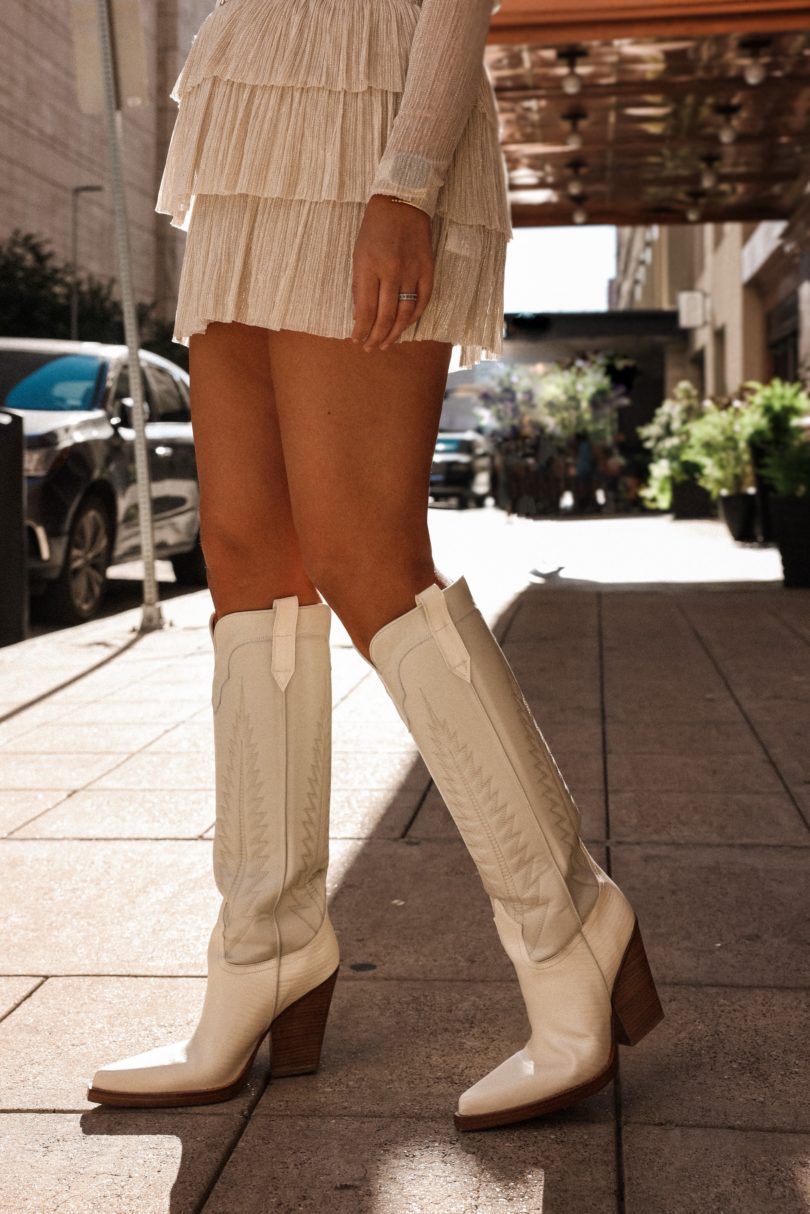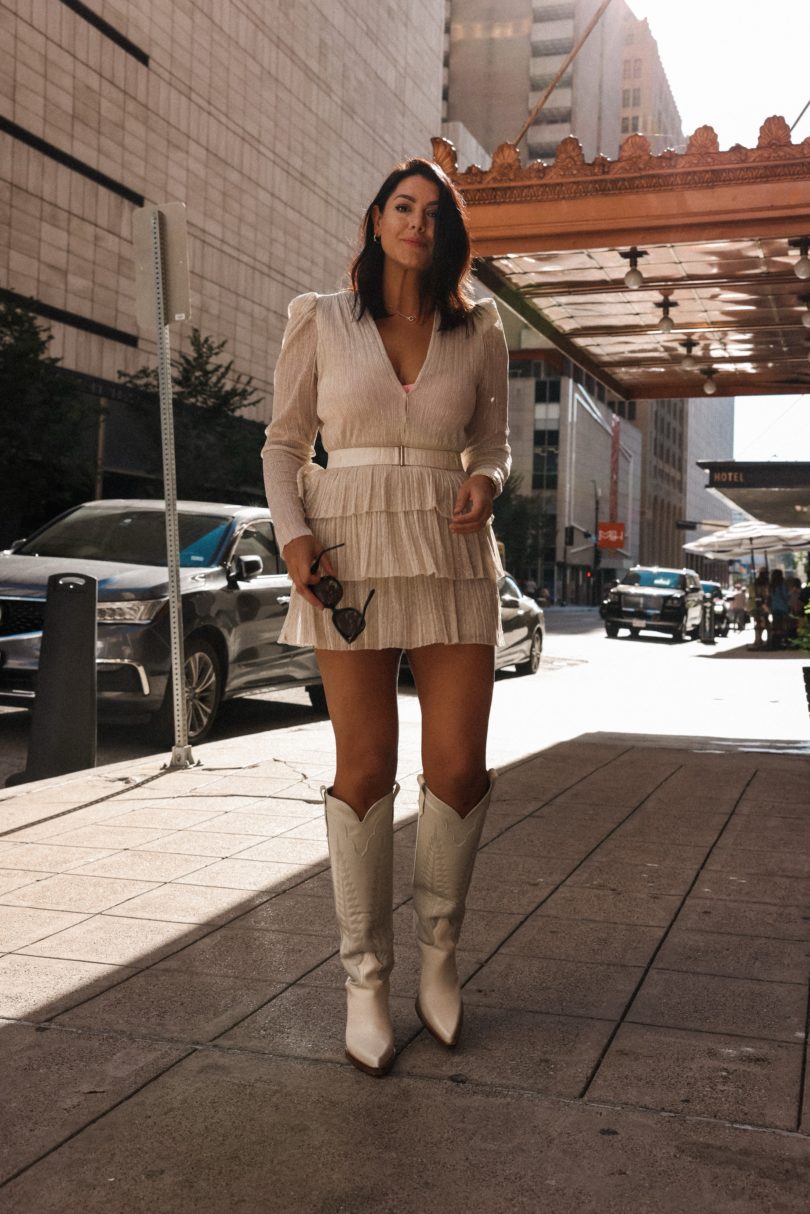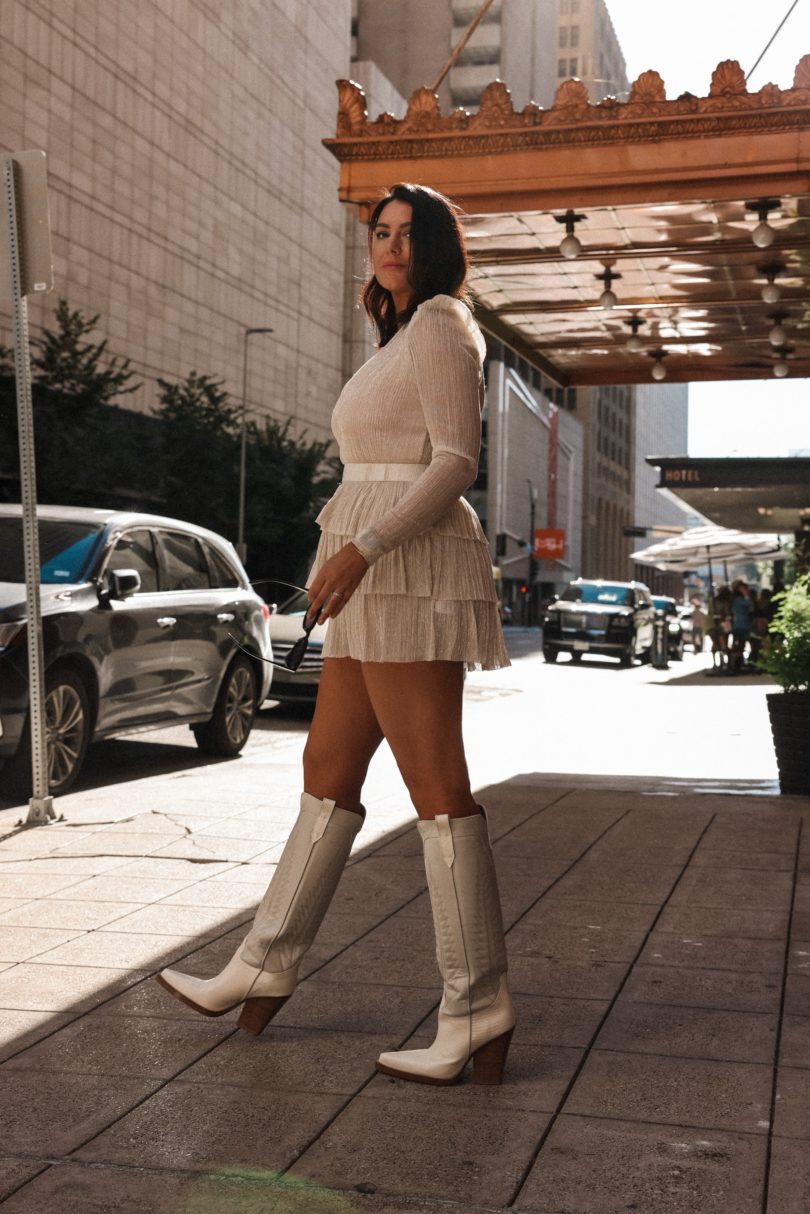 Are you tired of me saying 'last week at the conference?' because I have two more posts that start with that sentence. So hang in there, Joan.
*awkwardly clears throat*
Last week at the conference, we had a party night with the theme Texas Chic. SAY LESS. I knew immediately it was this dress + these boots. Was I overdressed? Sure. Did I love it? Absolutely. If you are looking for a holiday dress, may I humbly suggest this one. I will be wearing this dress exclusively to ever holiday from now till NYE. Halloween? A disco ball. Thanksgiving? The Dramatic Aunt who needs attention. Christmas Party and New Year's Eve? No brainer. If I'm gonna spend money on a dress like this, then we going places. I'll wear this baby to Trader Joe's if needed.
I am in the large — perfect fit for me. It is a bit short, but overall it was okay for me throughout the event. (I'm 5'9″). I had nude biker shorts underneath as well for extra coverage. You can find this dress here!
This dress is also available in a longer version and a crewneck version!
__________________________________