I've always loved Halloween and spooky season in general. But I prefer the lighter side of halloween — the candy, the sparkles, the costumes, the party — the fun of it all. I like that everyone gets to be a kid again on Halloween. The apple doesn't fall too far from the tree as that's exactly what Gemma likes about Halloween. The spooky stuff? Not for us. The sparkly and sweet stuff? That's it.
Gemma can not wait for Halloween so I thought we'd throw a little Halloween party before the festivities on Monday, starting at 4 pm sharp of course. And thanks to Walmart, you can throw a not-so-scary, budget-friendly Halloween party too! Just add it onto your weekly grocery list and with Walmart's in-house brands like Marketside or Great Value you don't have to trade quality for cost. (In fact some of our favorite staples are from their brand Great Value!) Pizza, cookies, candy and costumes can be delivered or picked up today with Walmart, just select Today in the filter bar when you are searching for your Halloween party essentials either through the Walmart app or online! Looking to save money? Swapping to the private brands from Walmart will save you so much money you'll be spooked.
(side note: no need for a party — you can also just order your regular groceries and essentials with this filter. I use it all the time to see what's in stock and what I can get today. It's just way more fun when a 5 year old is helping you shop on your phone.)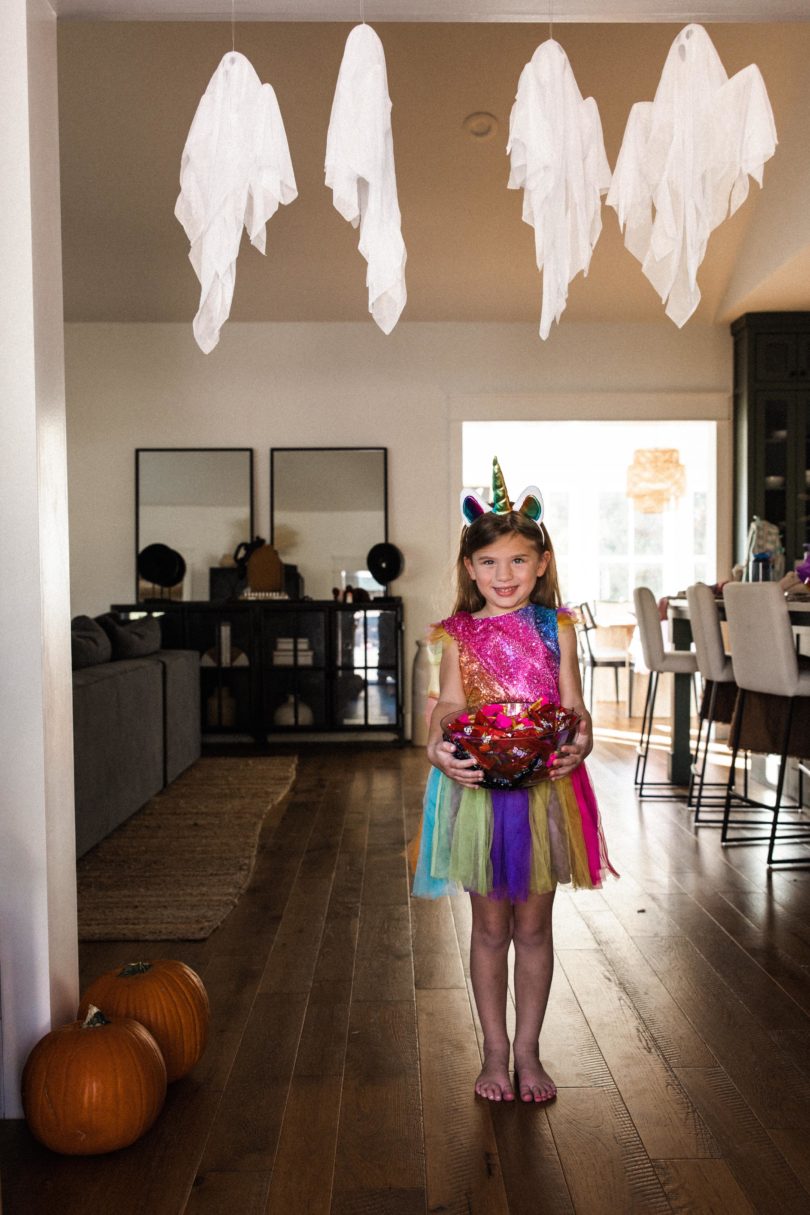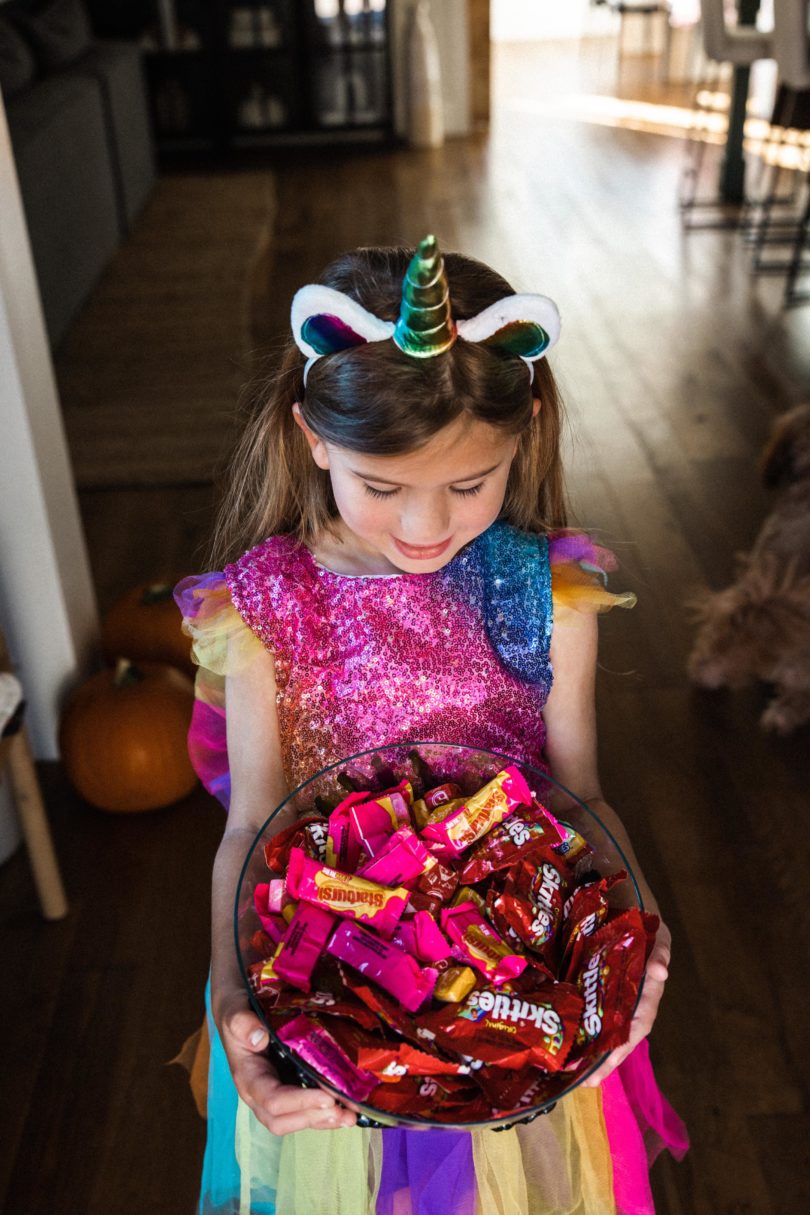 What's Halloween without treats to share? That's just a regular Friday night, my friends. Rather you like to pass out candy, salty treats or little toys Walmart has you covered. (Order by tomorrow to be sure to get the best selection!)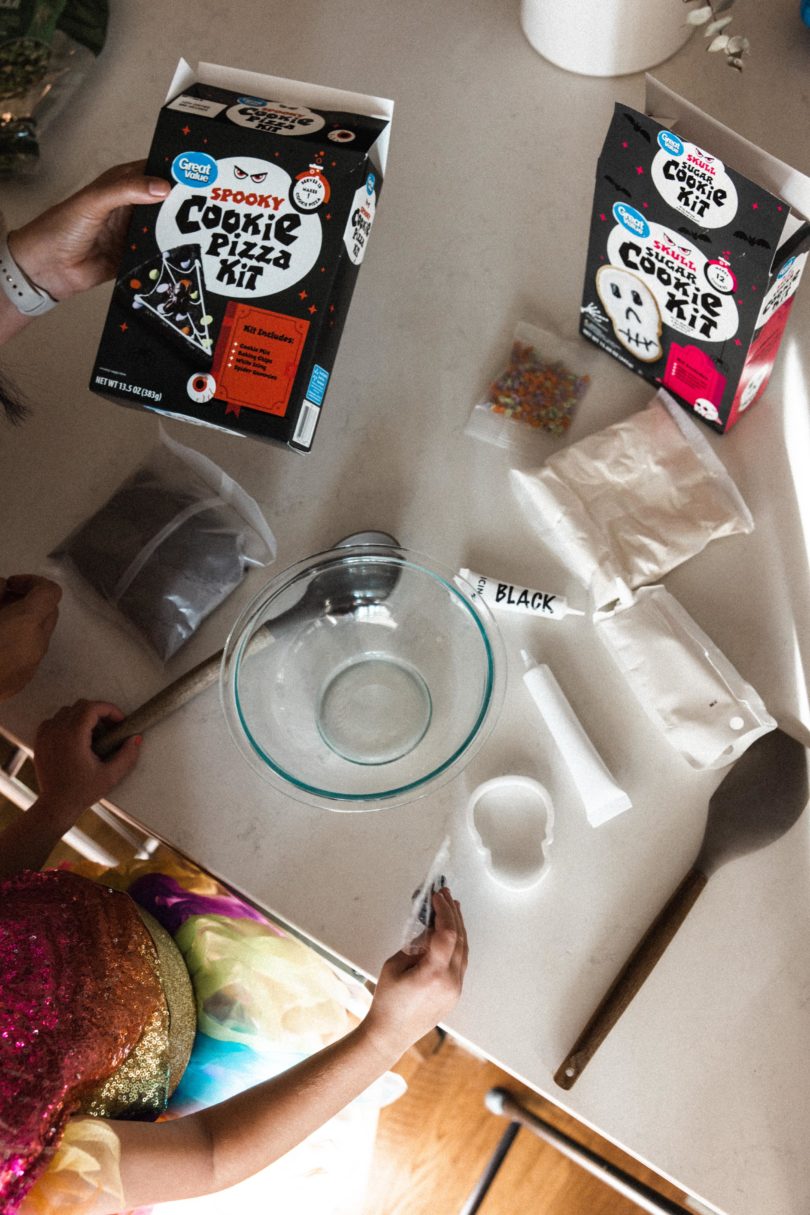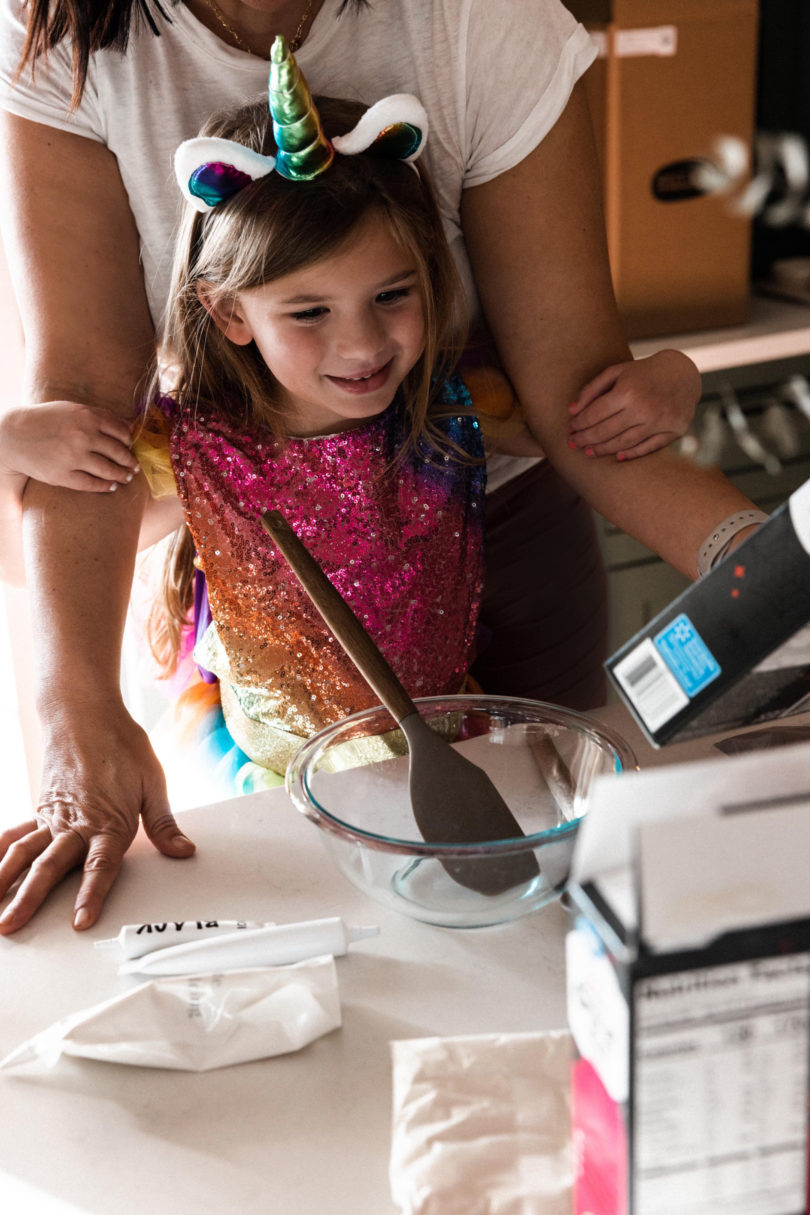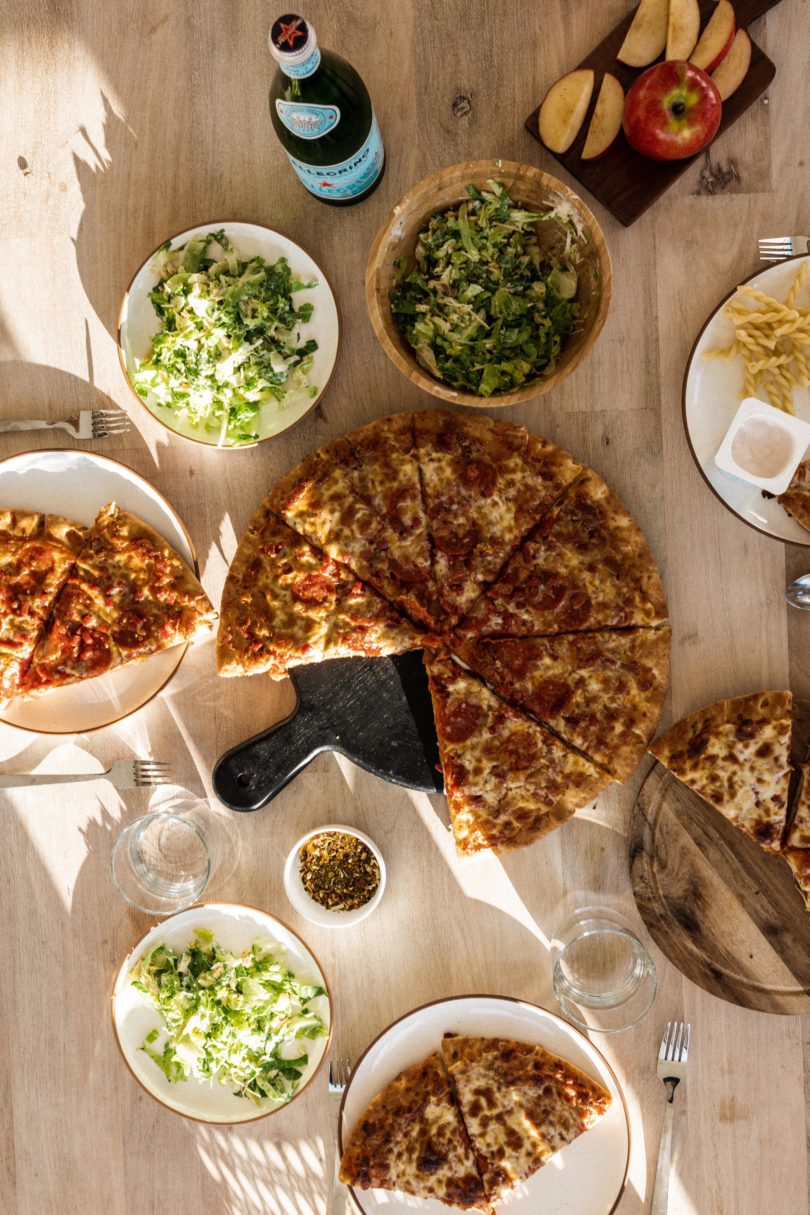 We are able to get a quick and healthy meal under $25 with Walmart's Marketside organic produce and fresh pizzas! Gemma loves a little yogurt and pasta too, so I always add those essentials to our weekly list. (I use their Quick-Add feature as well and it fills my cart with our weekly repeats. Super helpful!) See + shop our meal below — most everything will be available at your local Walmart for delivery or pick-up today! (oh and the cookies were delicious. thank you for asking.)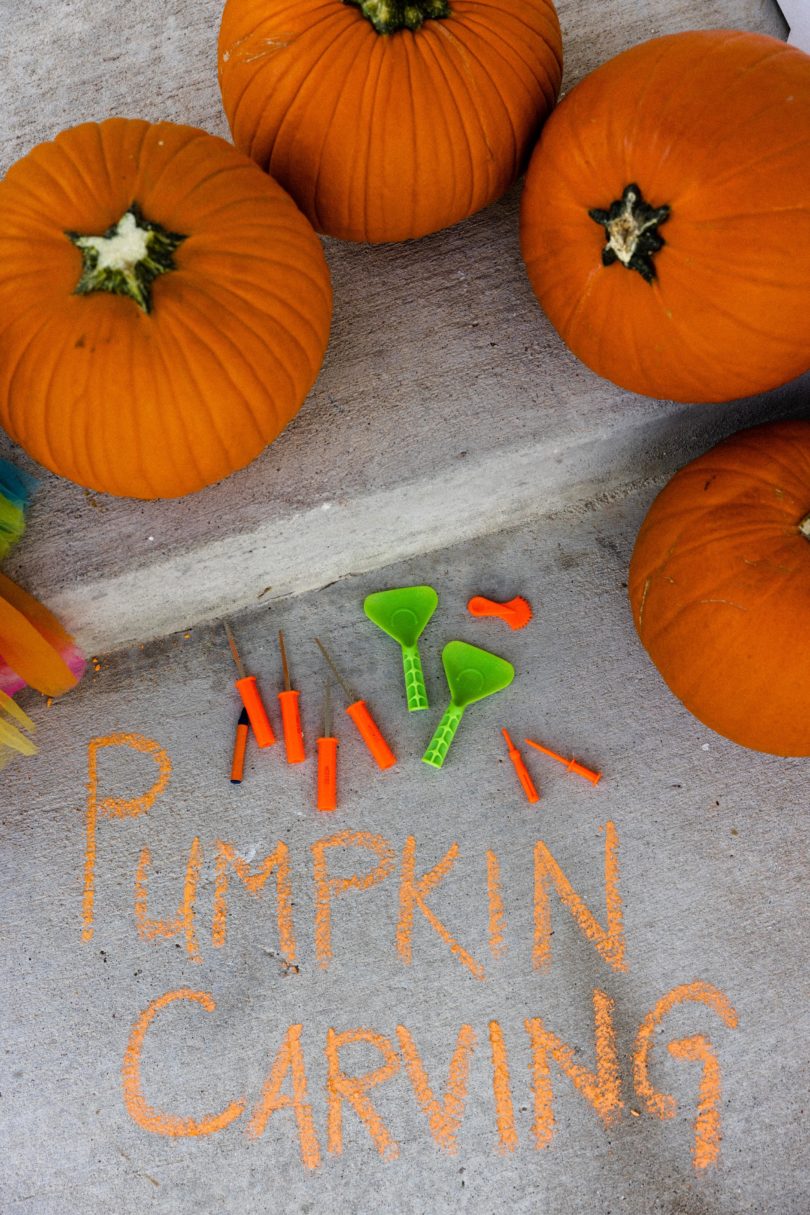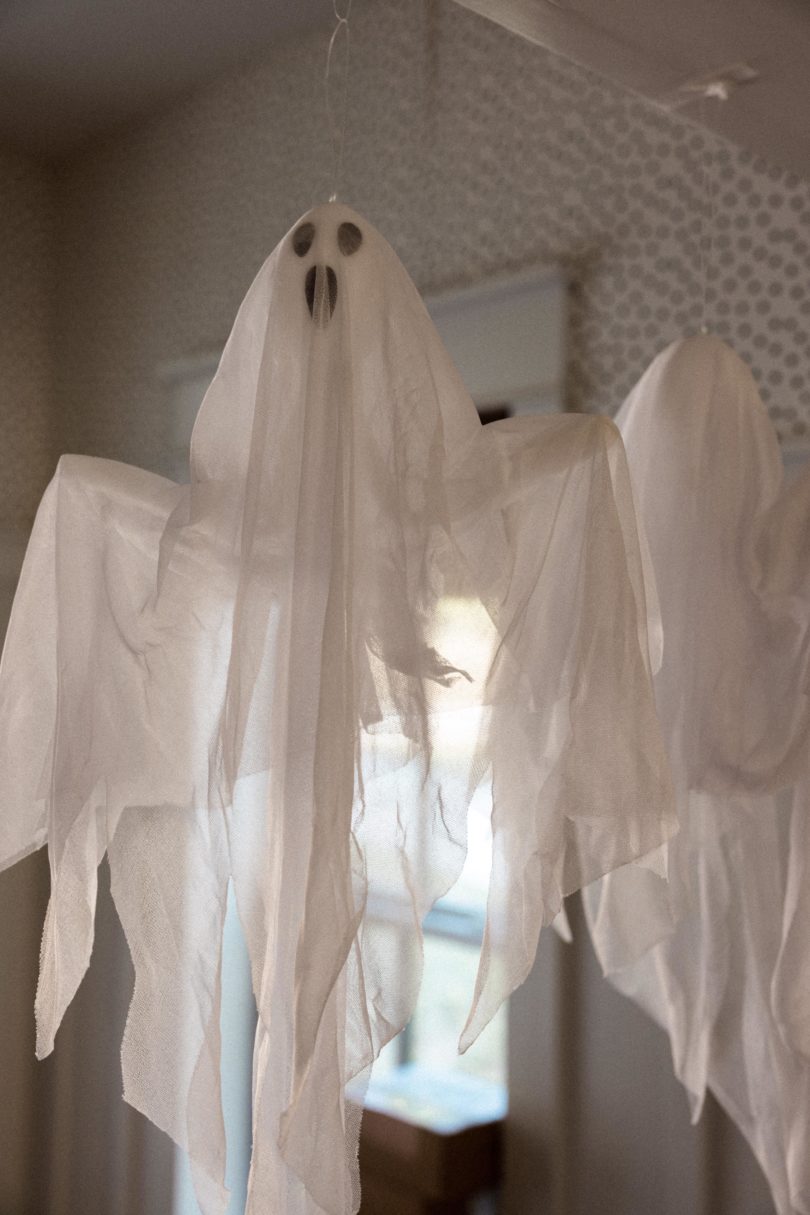 Of course we can't forget some last-minute decorations, the classic carving of pumpkins and that's right — even more candy in a super shiny, iridescent  and only slightly spooky bowl. Oh and don't forget the pumpkins! There's still time, I promise. I'm the most holiday procrastinator ever and Walmart makes it easy to get your holiday on last minute.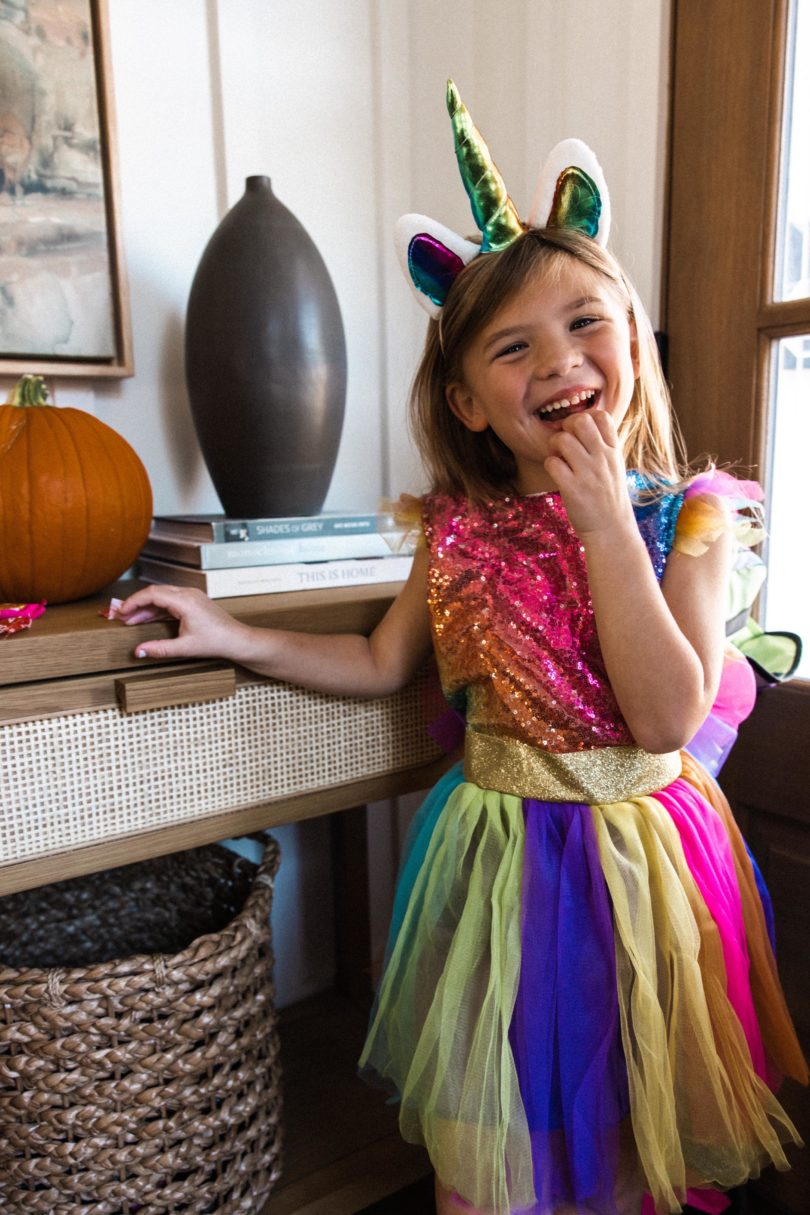 We hope you have a safe, sparkly, sugary and silly Halloween 🙂
______
Special thanks to Walmart for partnering with us on this post! And for creating the cutest unicorn costume I've ever seen. 😉 Thank you dear reader for supporting the brands that support this blog!