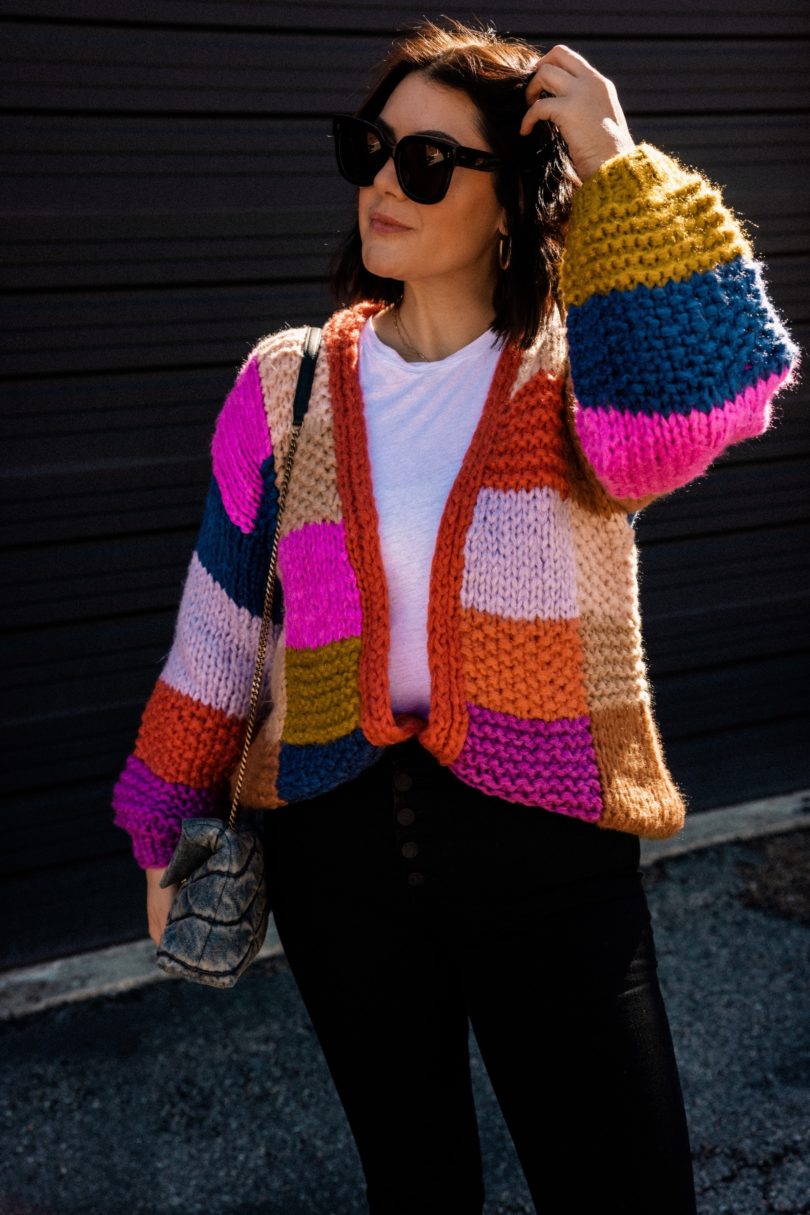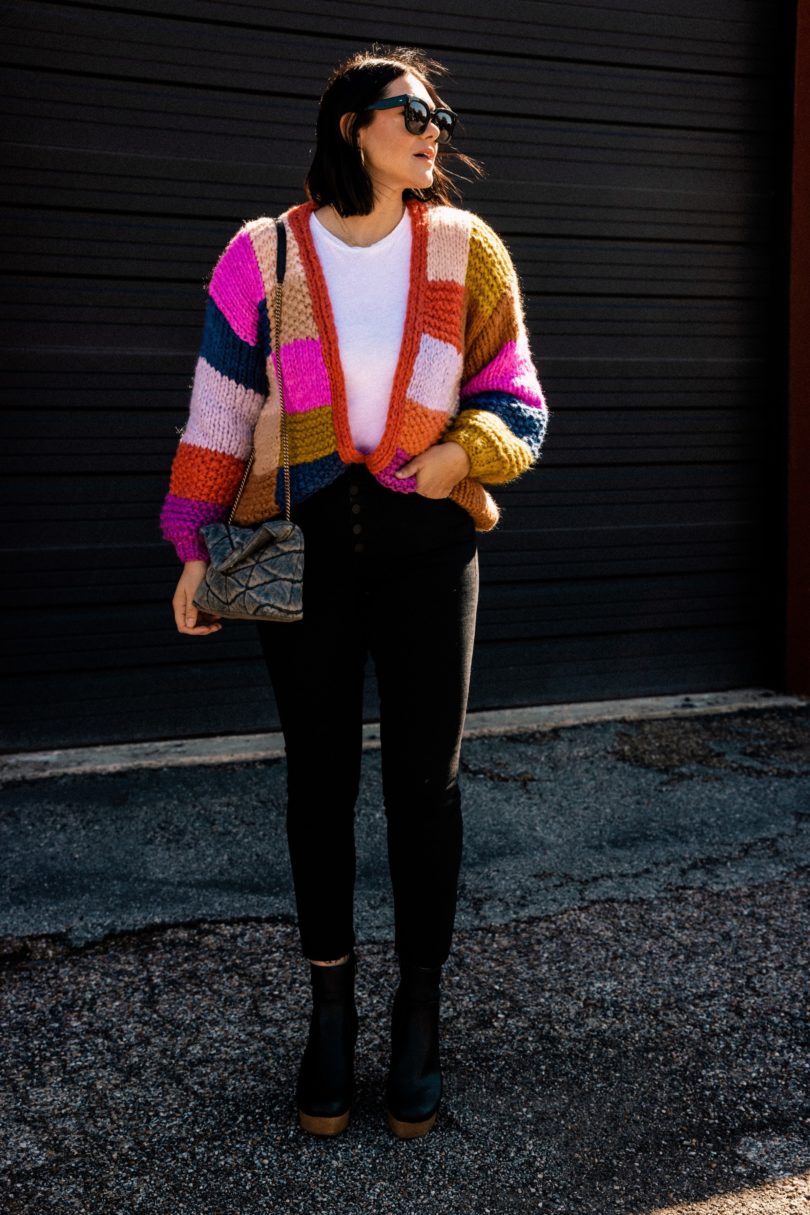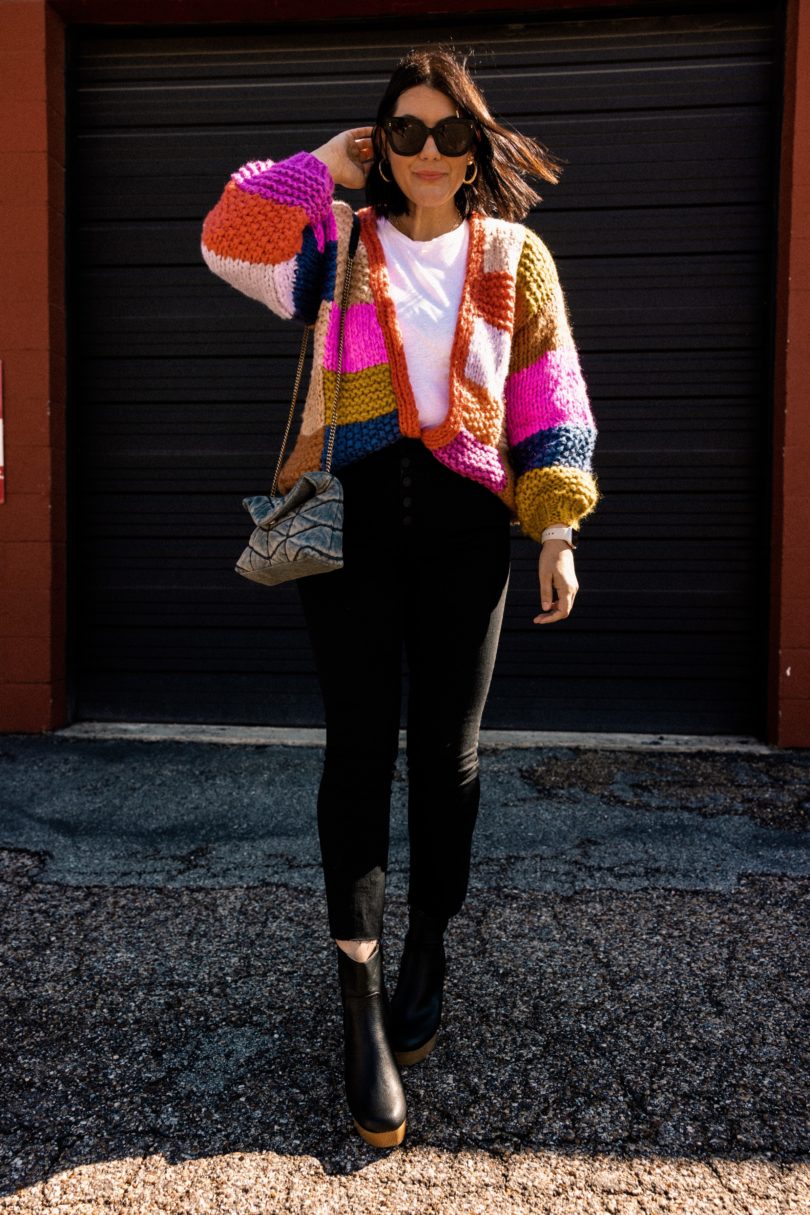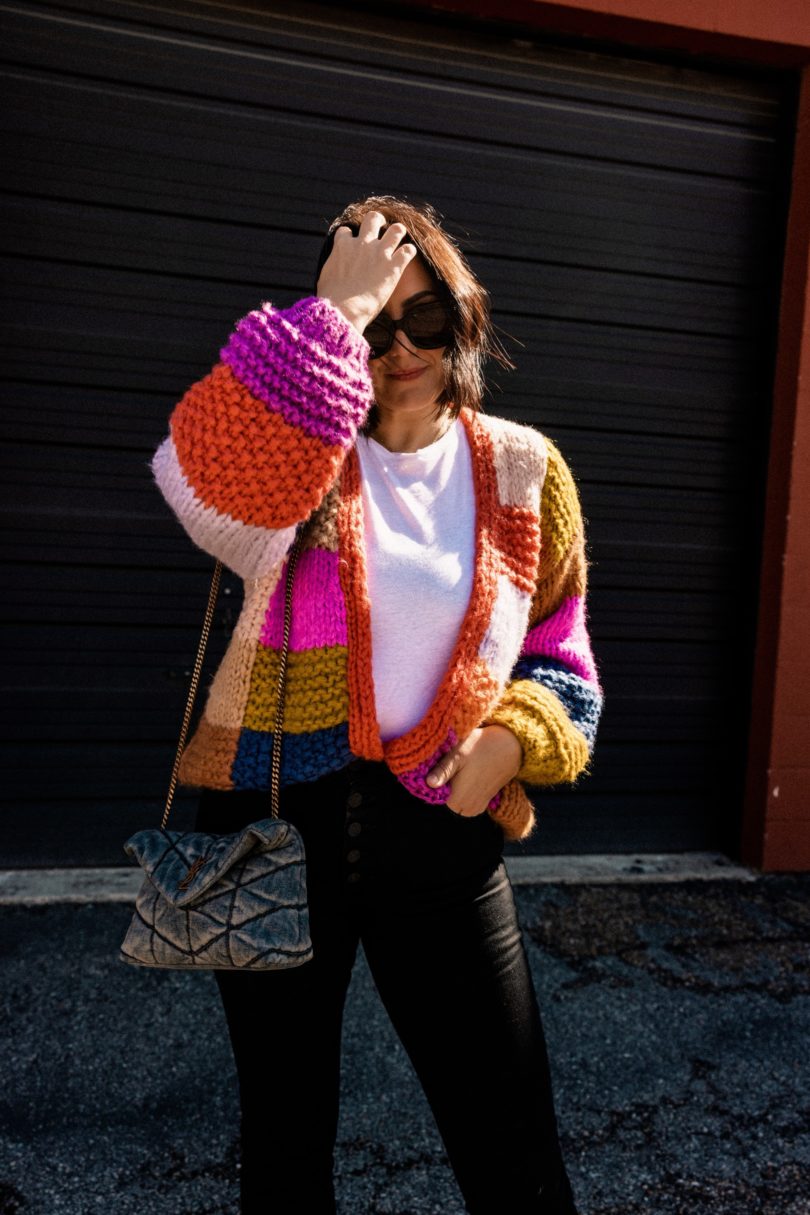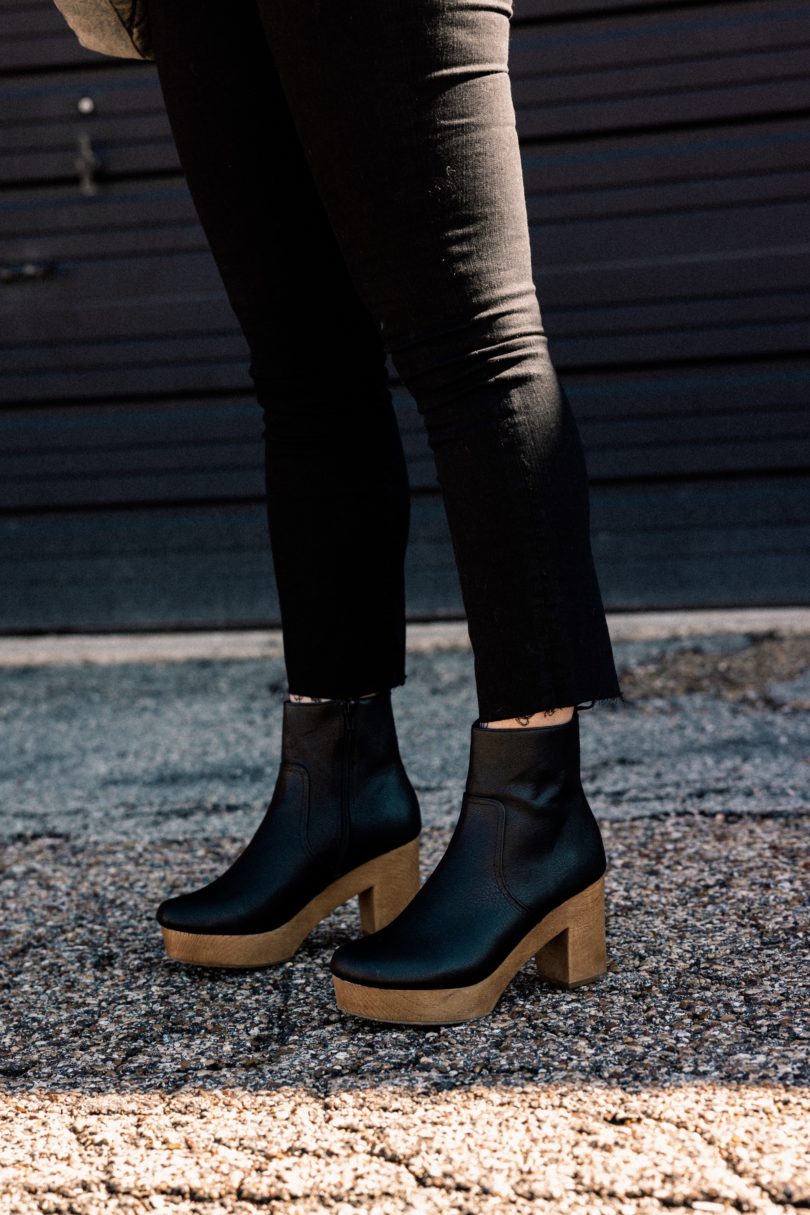 Could a more Anthropologie cardigan exist? I don't think so. I didn't even have to search the store that hard for it, they basically handed it to me when I walked in the door. I got a nose full of that Anthropologie volcano candle and an eye full of this cardigan and before I knew it I was checking out with both. It was one of my easiest shopping trips there yet.
I actually saw this online first and put it in my cart and then took it out, then in and out. The hokey pokey of it all. But when I saw it in person, I knew we were destined to be together. I love that the colors are vibrant but also very autumn, a bold autumn if you will. You can find this cardigan here!
So this is one of those OSFM (one size fits most) cardigans which I have my feels about but I'll spare you the soap box. This fits me like a slouchy M/L and for reference I'm 5'9″, typically an 8/10 in blazers, jackets and usually between a medium and large in cardigans. So if you are smaller than me, it'll be longer and looser, etc. etc.  The absolute vagueness of it all; one size is truly the chose your own adventure books of clothing. I would say this particular cardigan could go up to a 14/16, it will just fit differently per body type. Shop it here.
OH WAIT. This post isn't about this cardigan — no no, this post is about THESE BOOTS. These boots actually deserve a whole post. These are from Target and I can't say enough good things about them. They are amazingly high quality, comfortable and the second I found them I knew I needed to shout it from the rooftops before they sold out. I wore them all day two days in a row which is a huge compliment in my closet. Ask any of my heels. TL;DR: TARGET BOOTS GO NOW.
This jeans aren't old — from this January actually — but I can't find them in stock so I've linked the closest I could find. They are Mother jeans, so I linked the closest style but it doesn't have the button front. Find similar here!