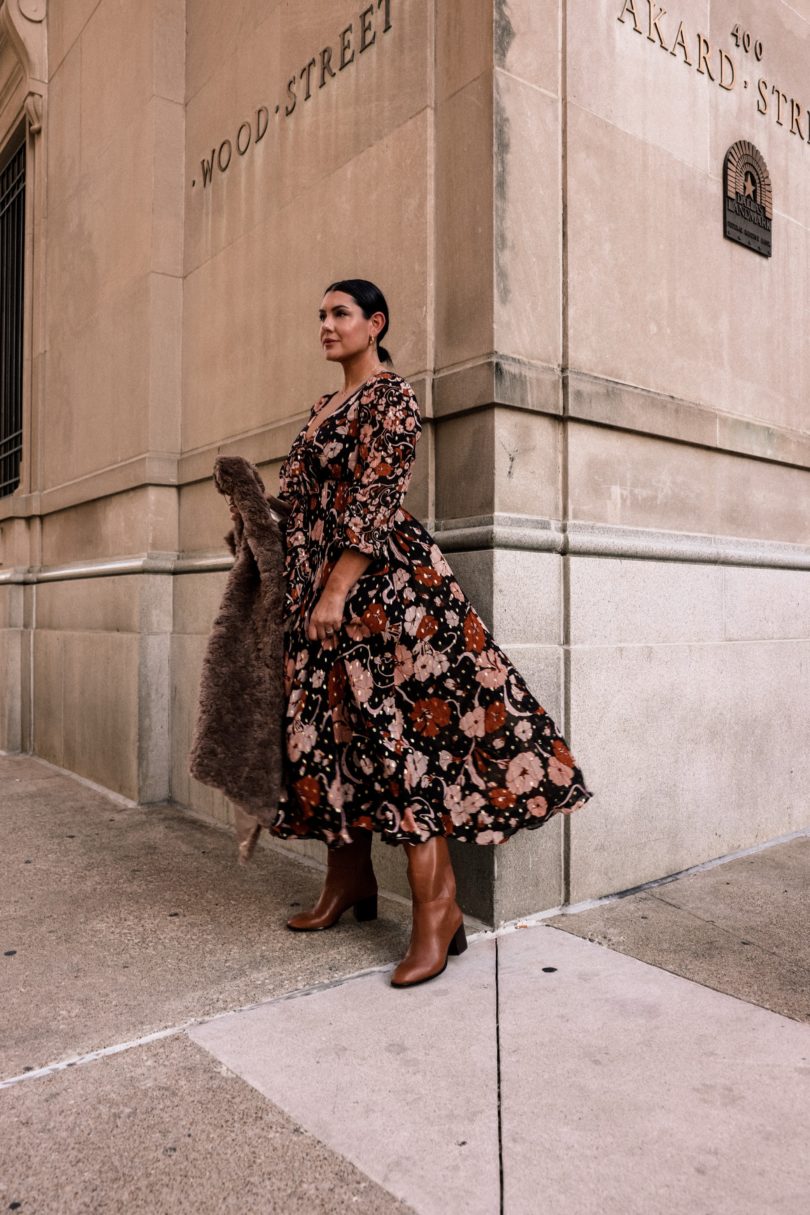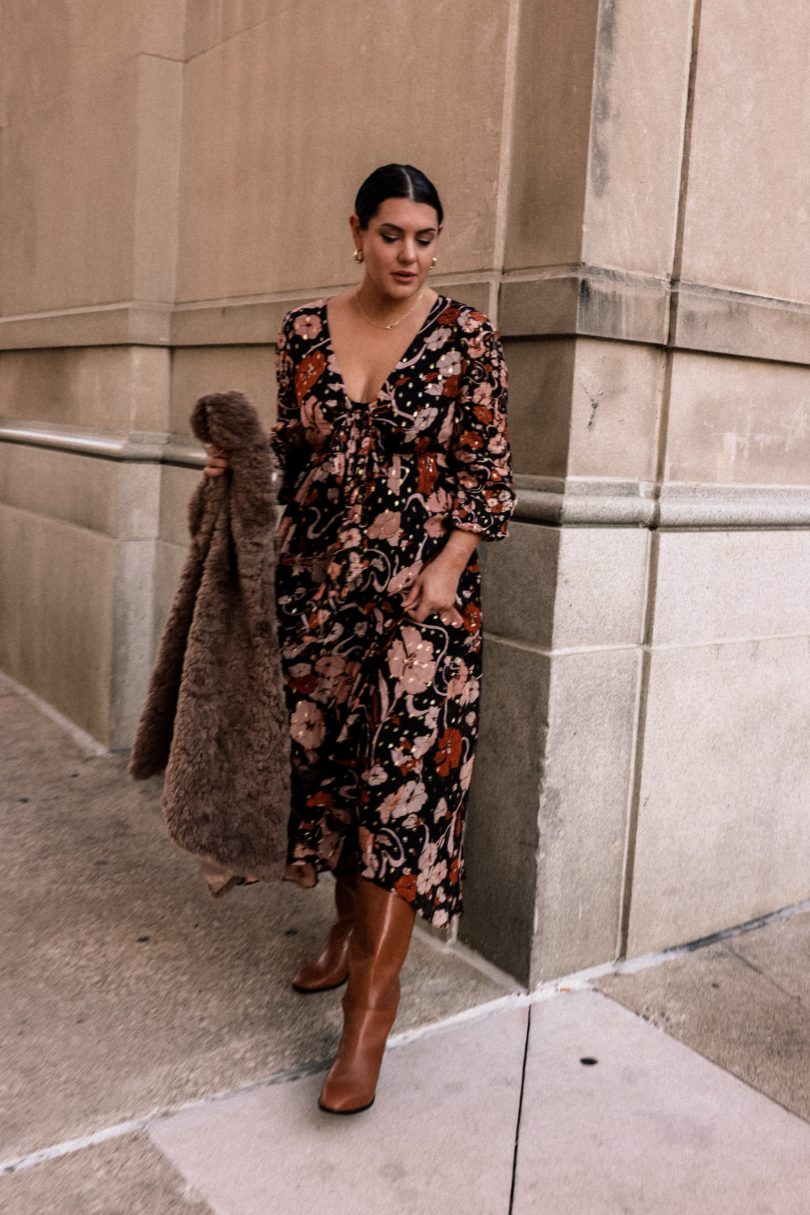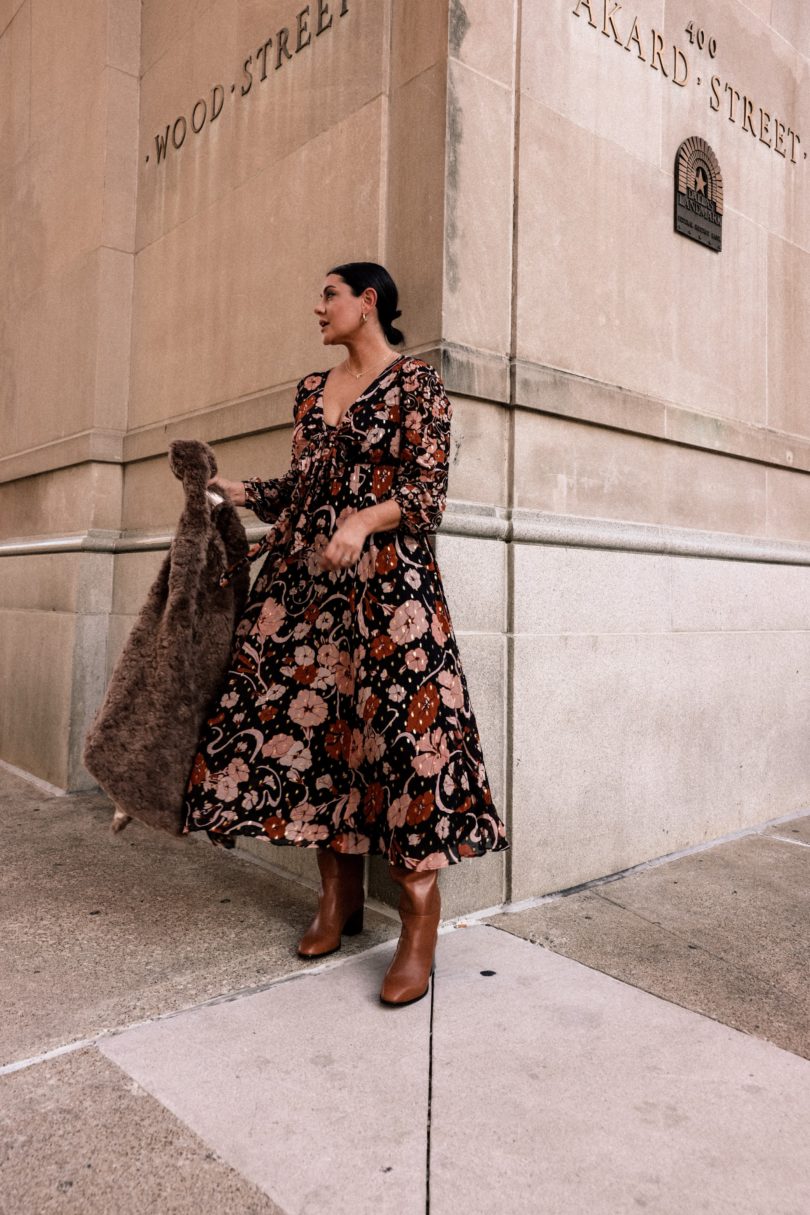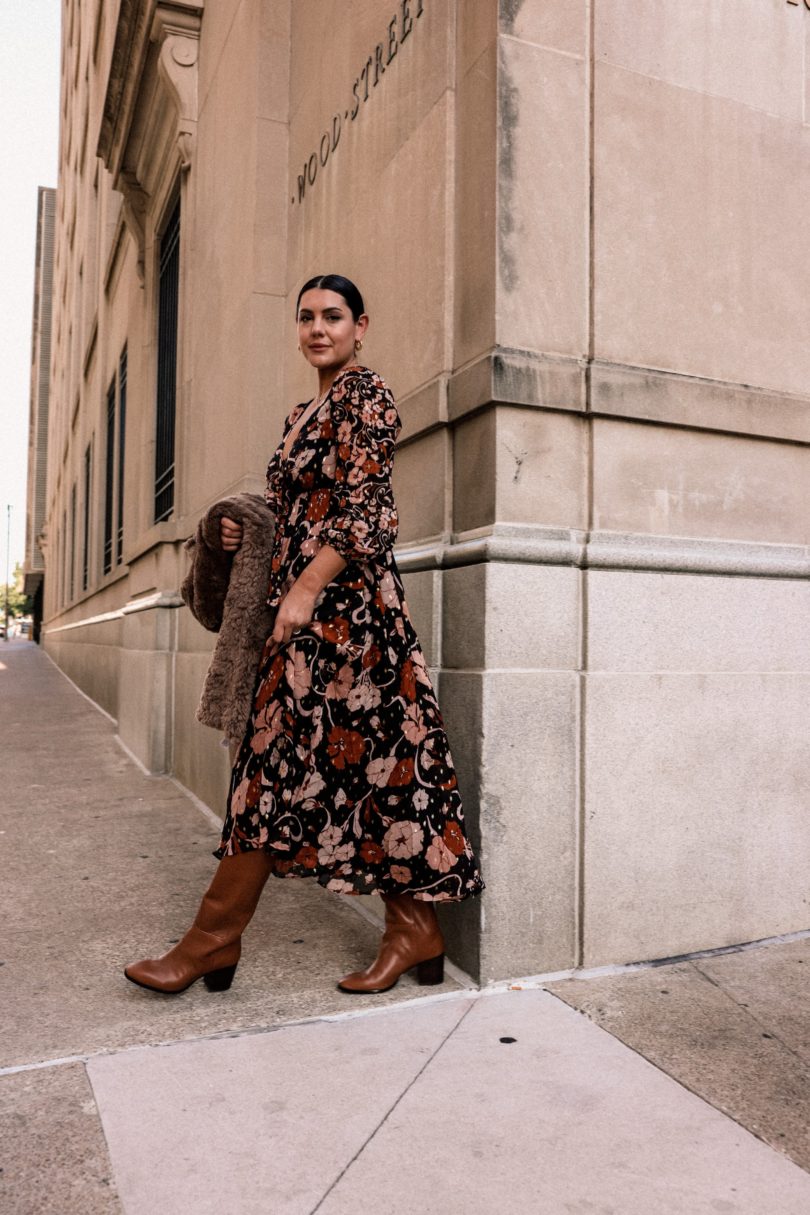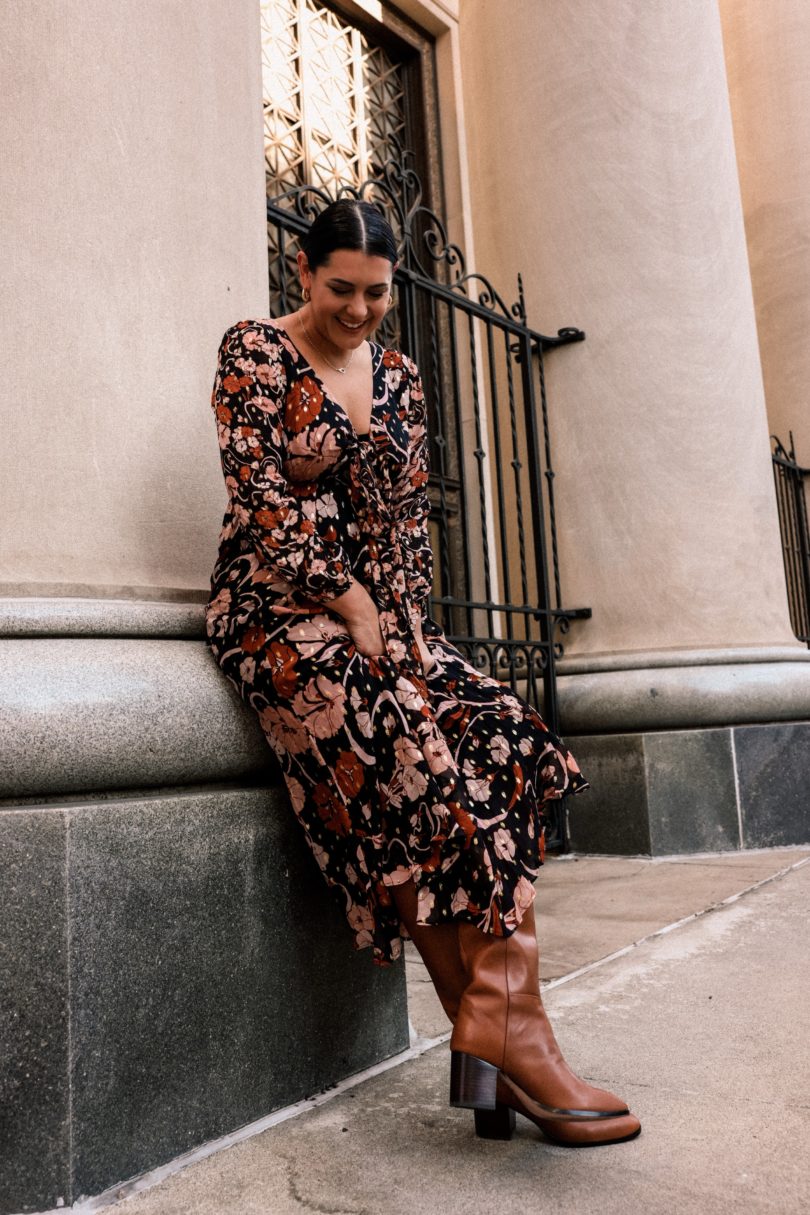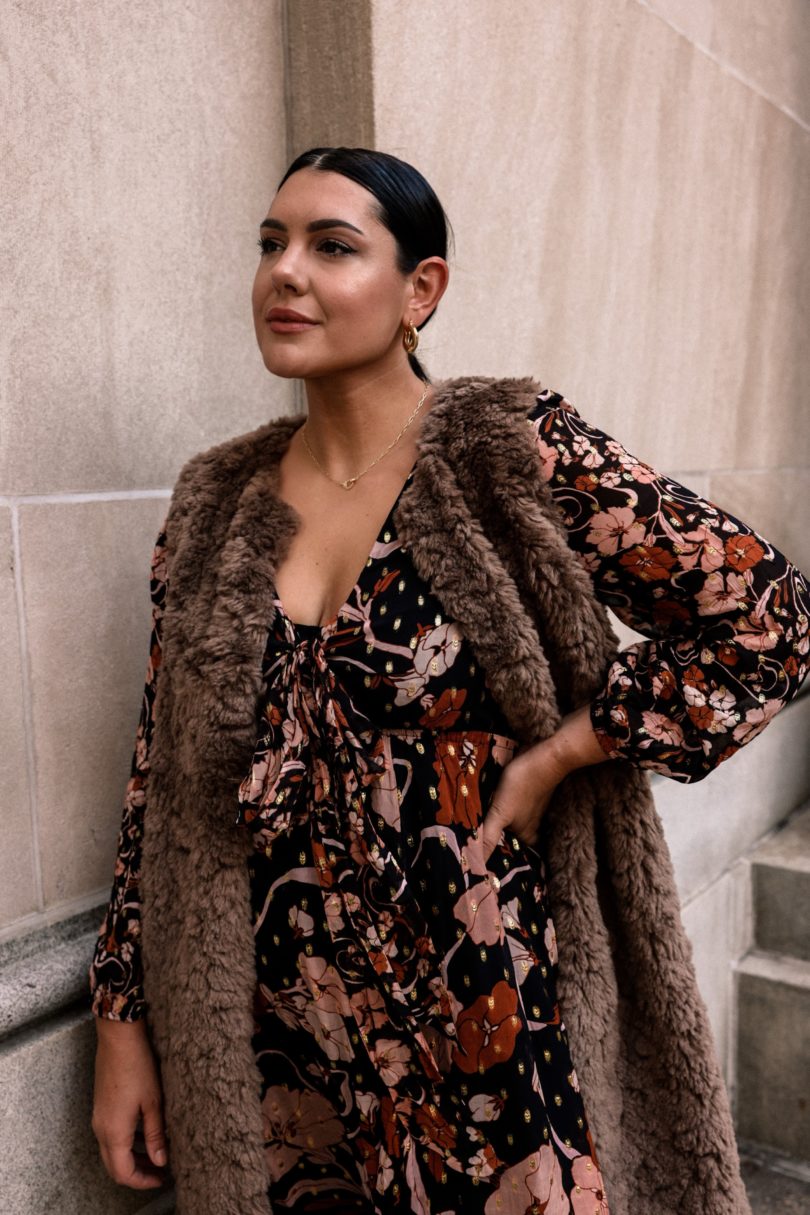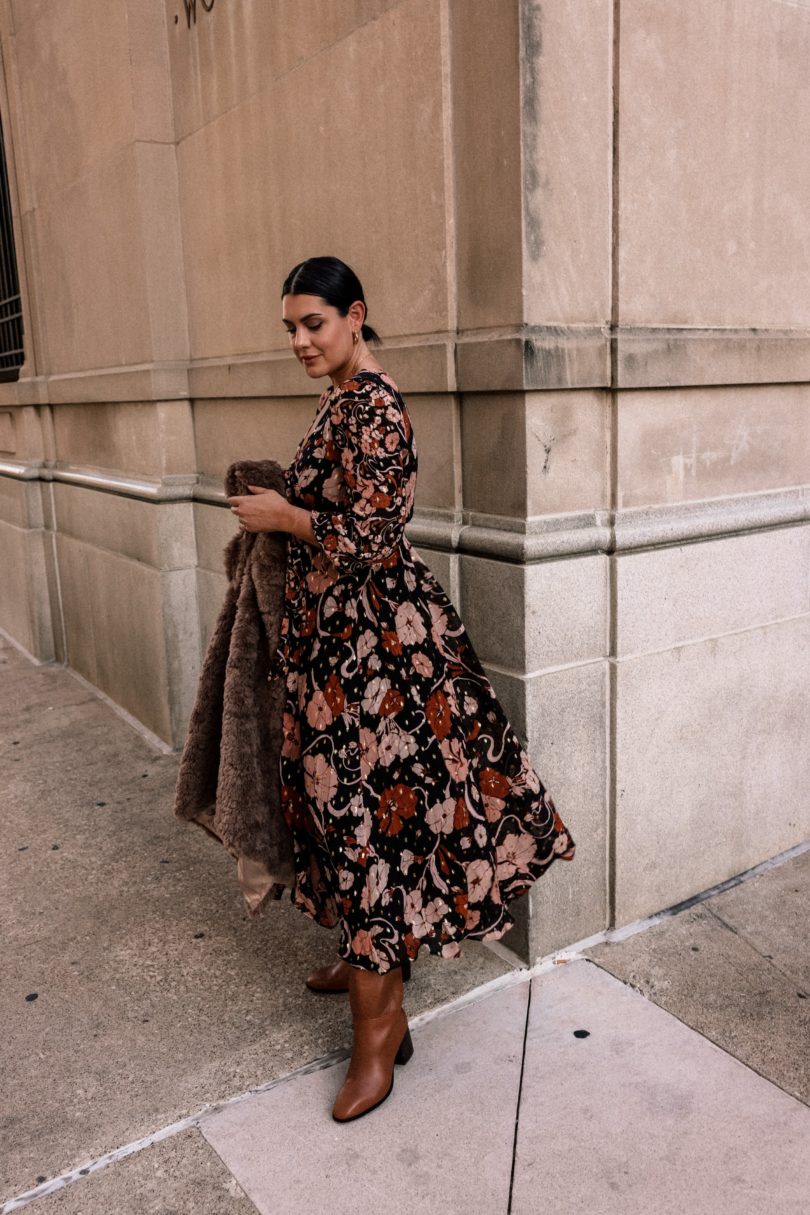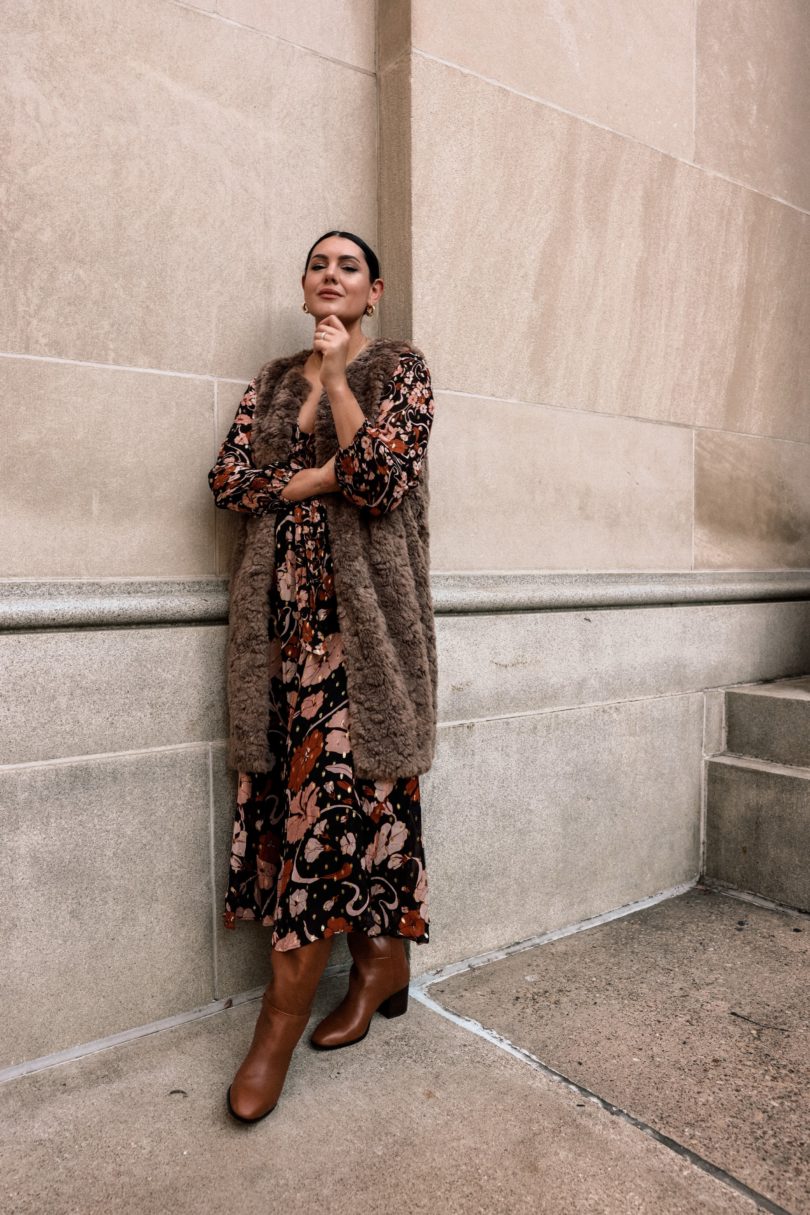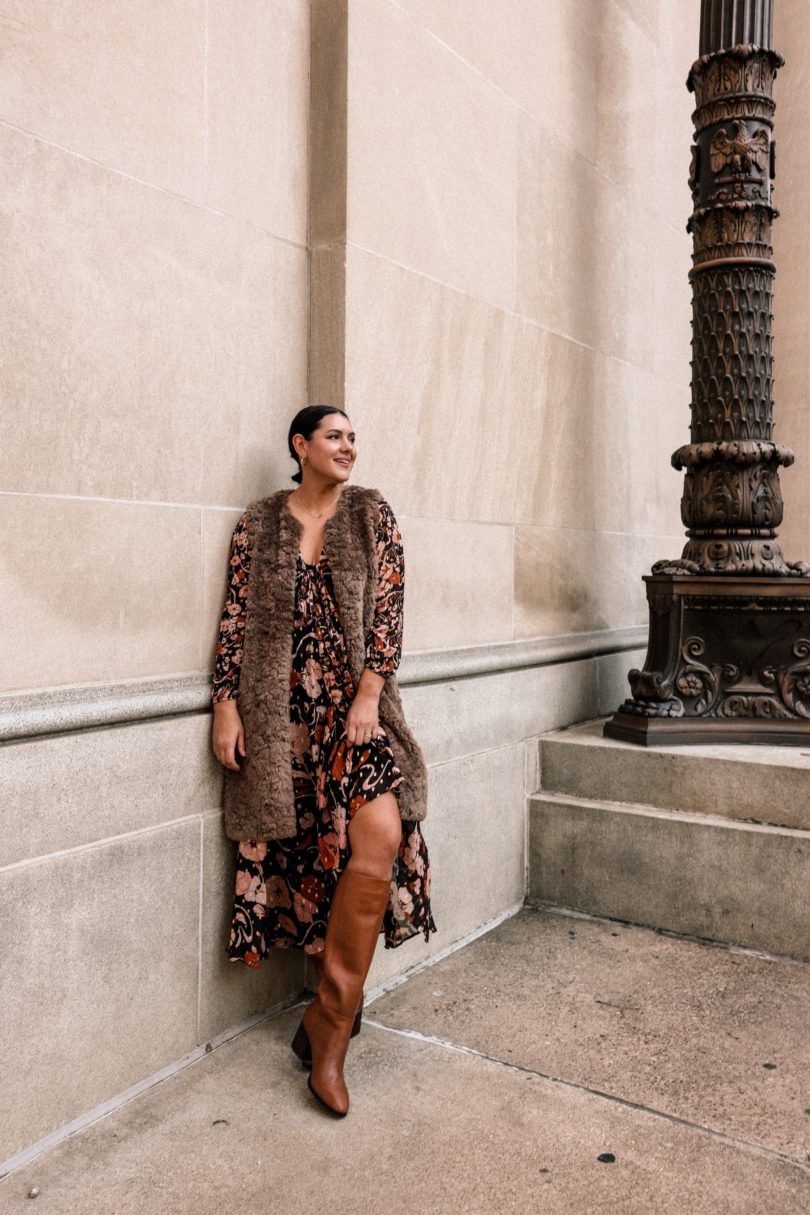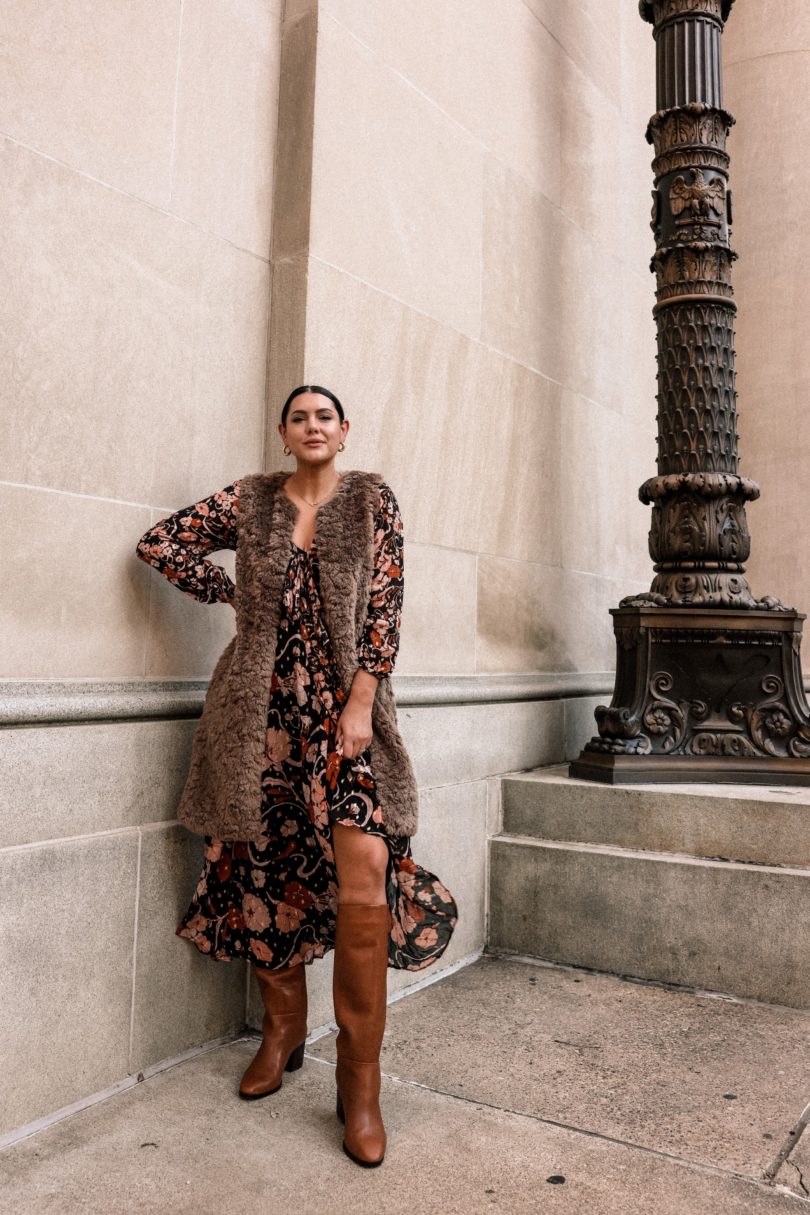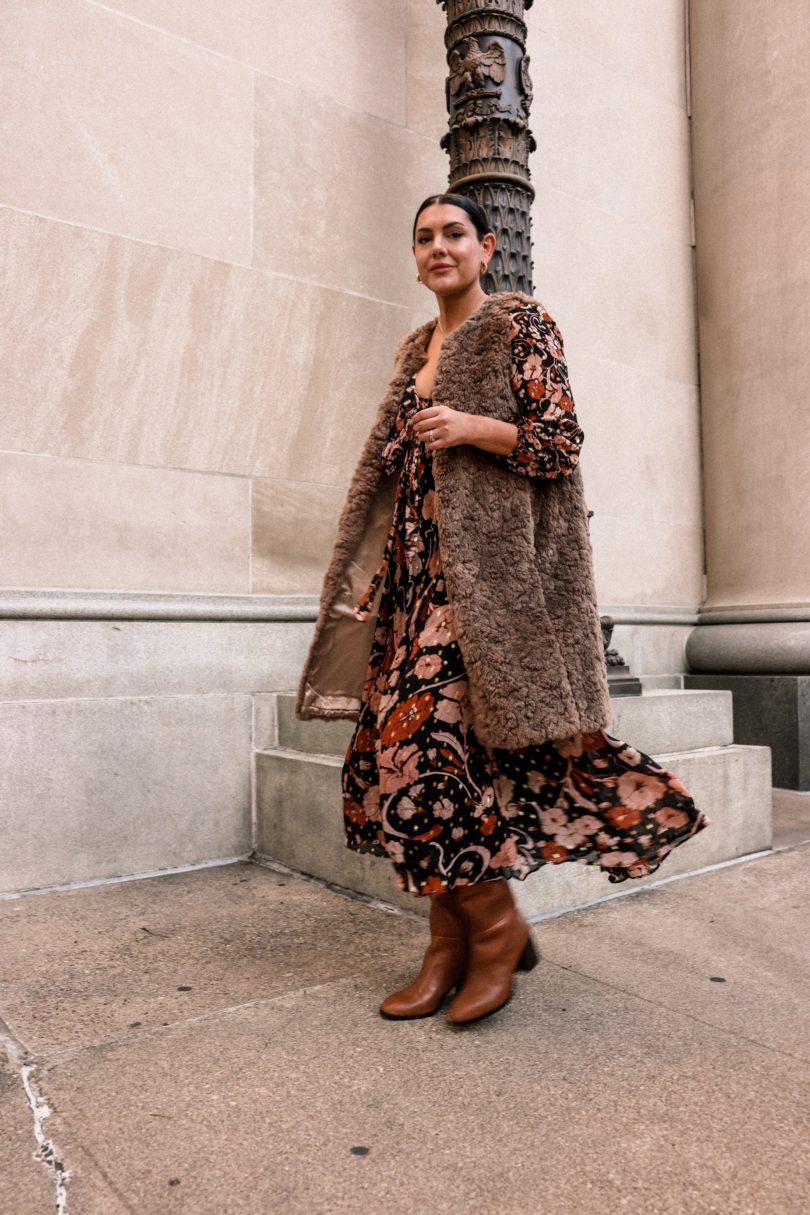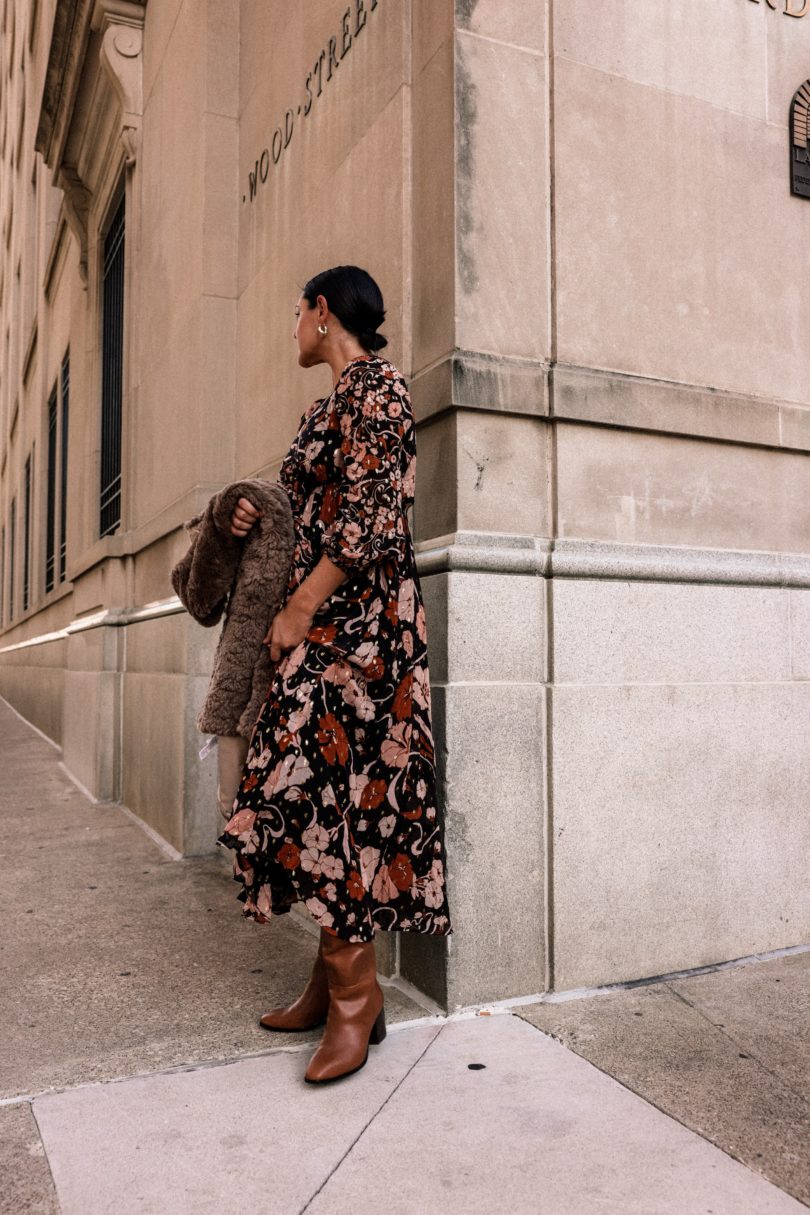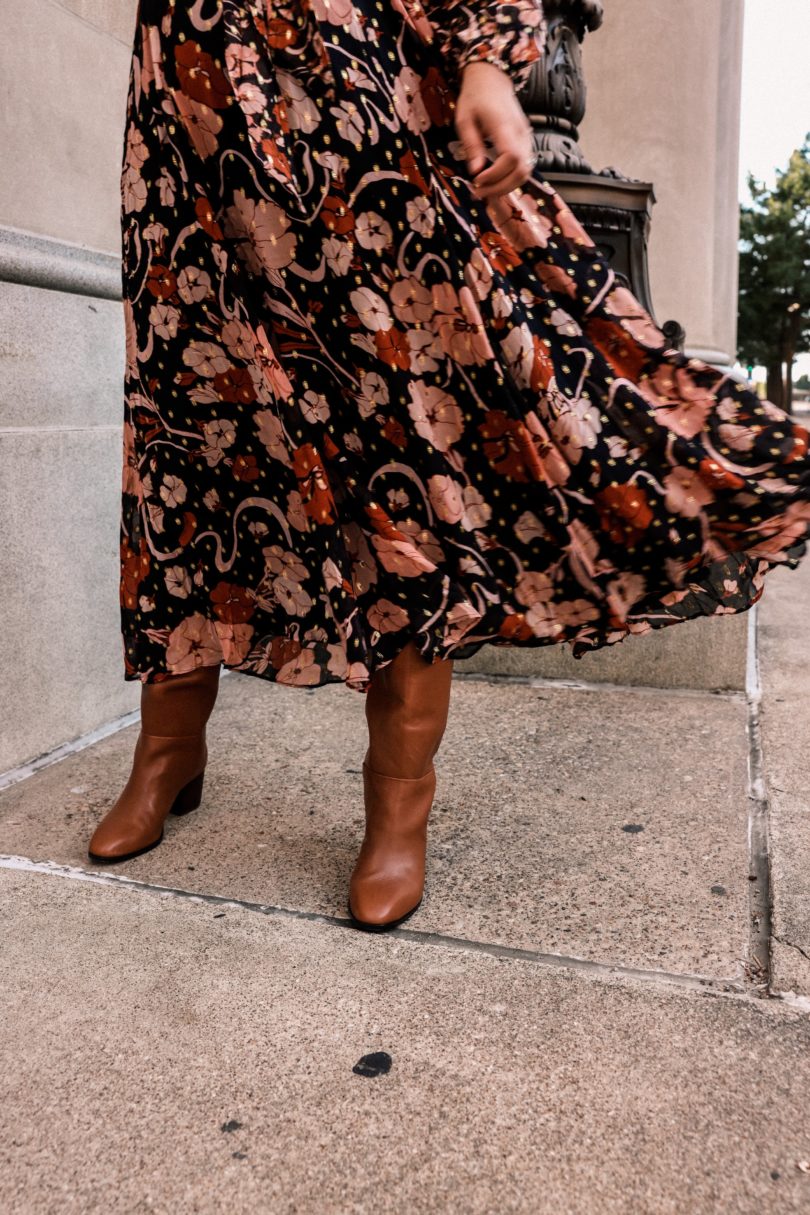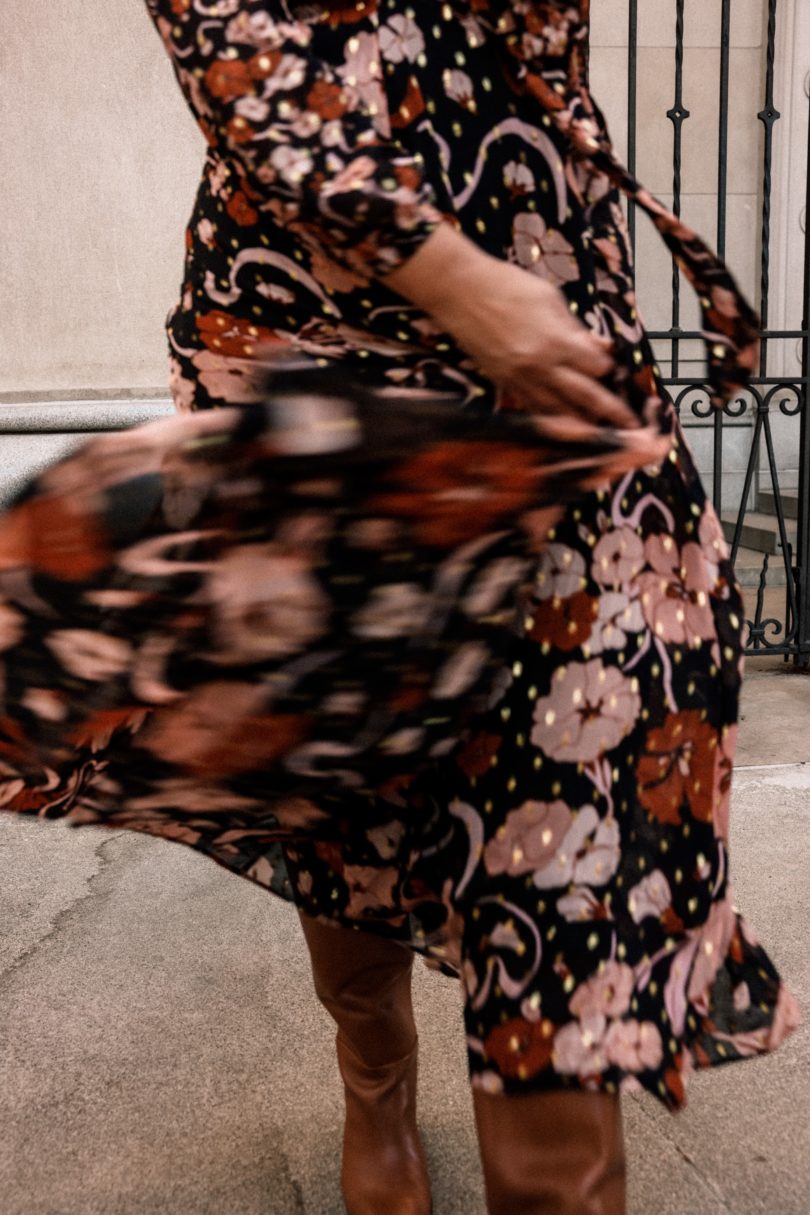 Do these photos not look like we just spent the week in Paris? While part of me wishes we had — who doesn't want to be transported to Paris in the fall — but really we were in downtown Dallas this week. When your photographer is this good and your dress is this pretty, it's hard not to have gorgeous photos. Shout out to Bryan for always surprising me with the next level up.
This dress is on a next level as well. Next level gorgeous — it's metallic, it's dark, it's moody and gorgeous. Oh wait — I already said gorgeous three times, so I think you get it. But it truly is a show stopper IRL. I am in the medium and it's TTS for the most part. You could easily size down if you are smaller in the chest / shoulders, as it's a looser look and fit. It's from the J.Crew collection and you can find it here!
In fact all of J.Crew right now is really testing my monthly budget limits. I'm really having to walk away. But I keep walking back, that's the problem. Shop their new arrivals here!