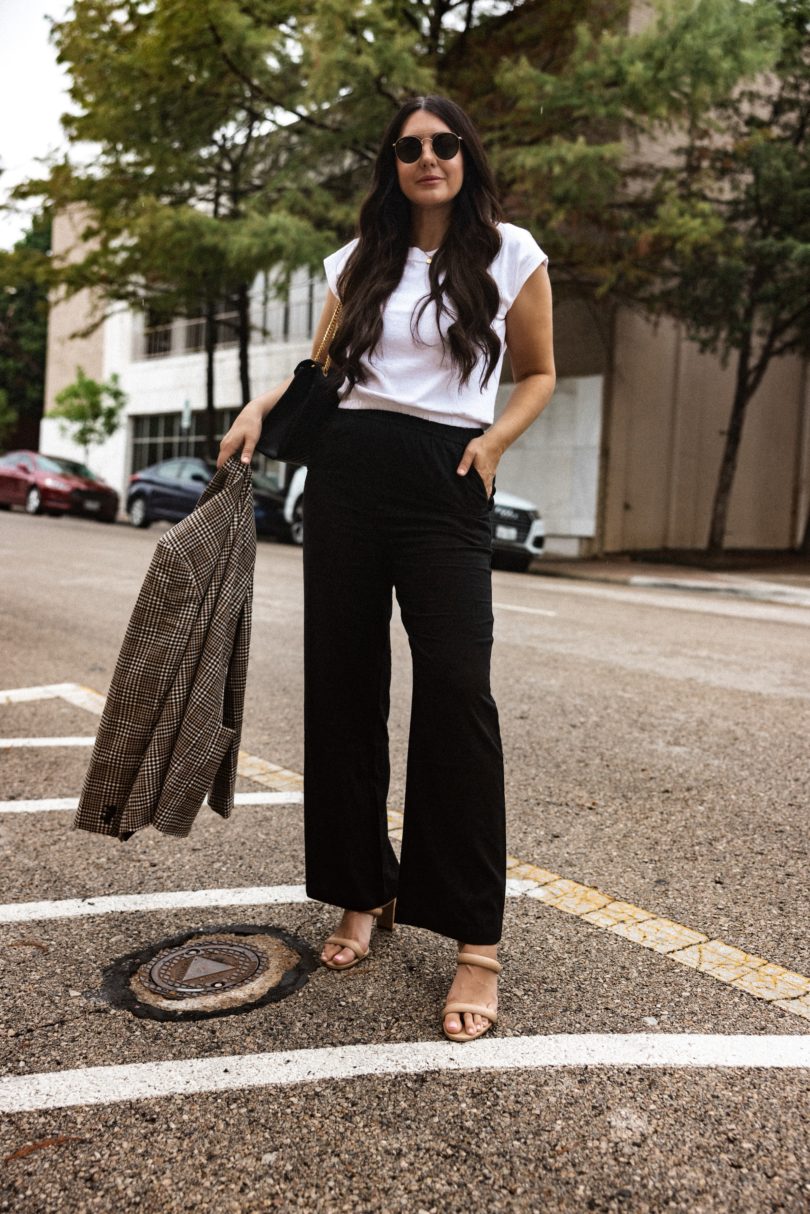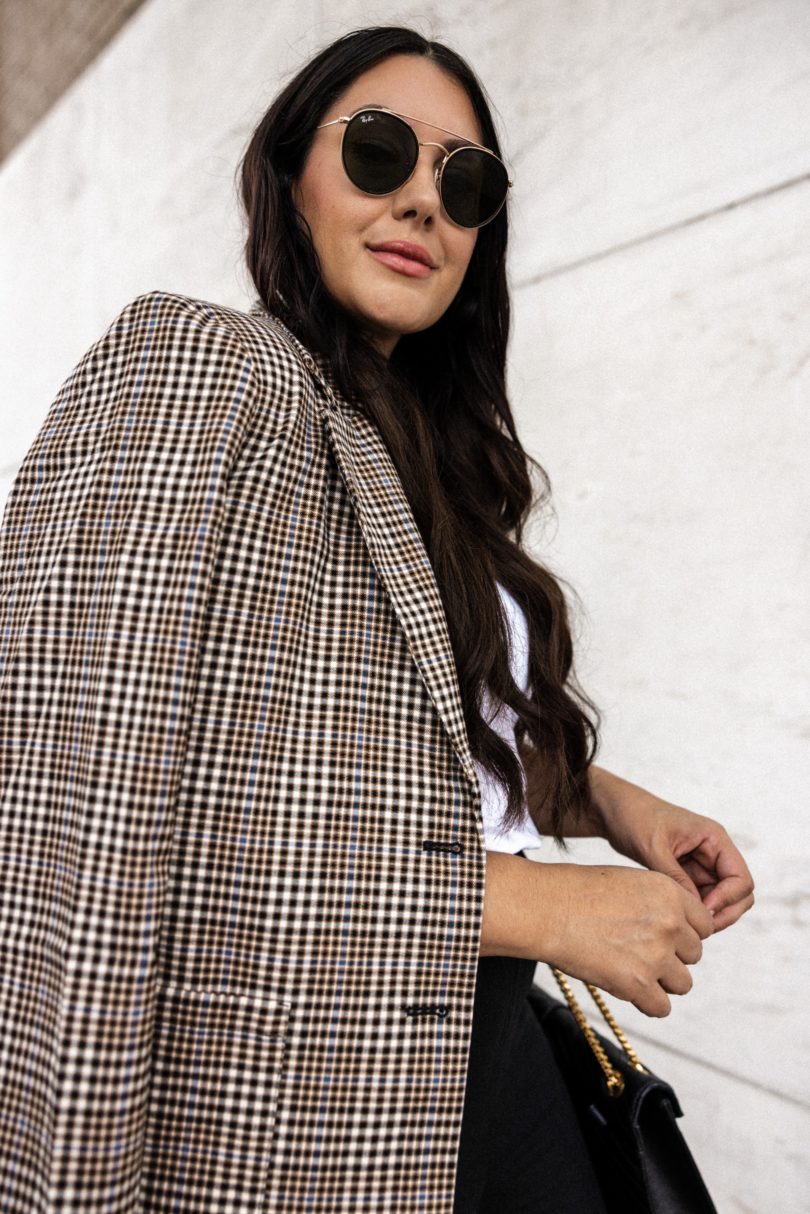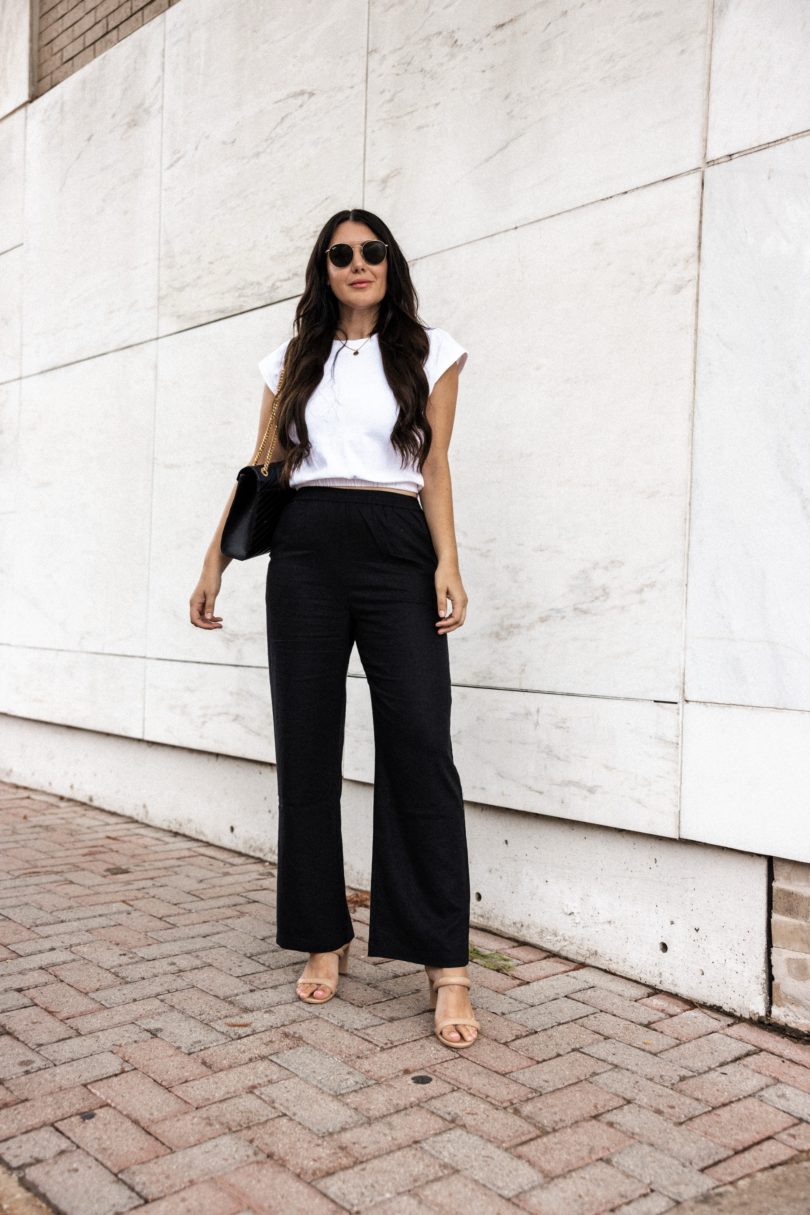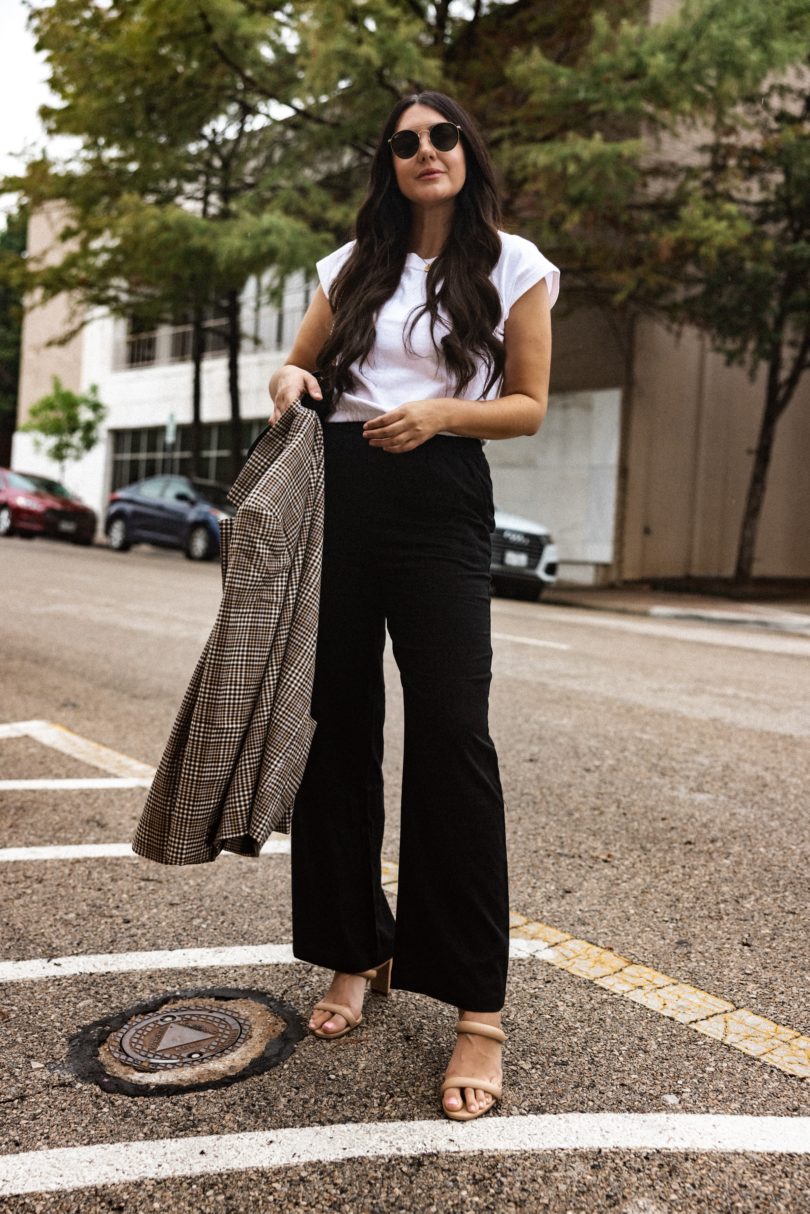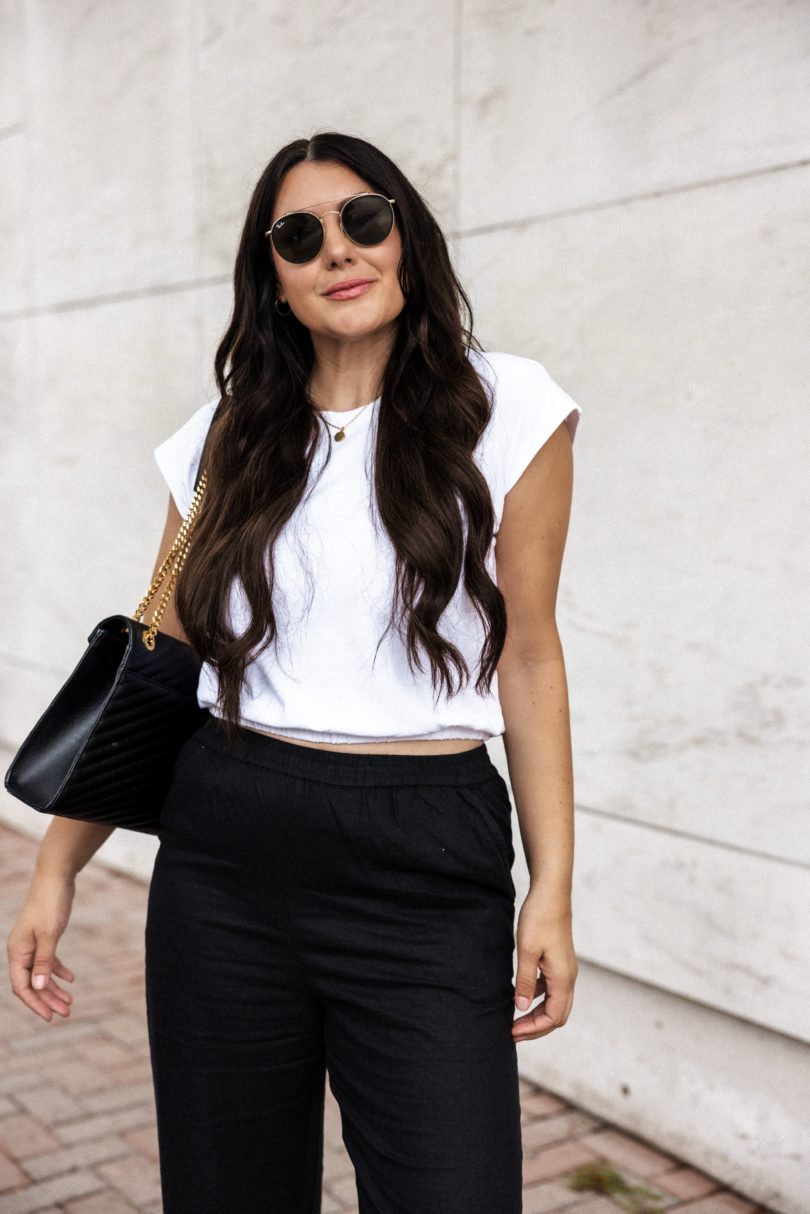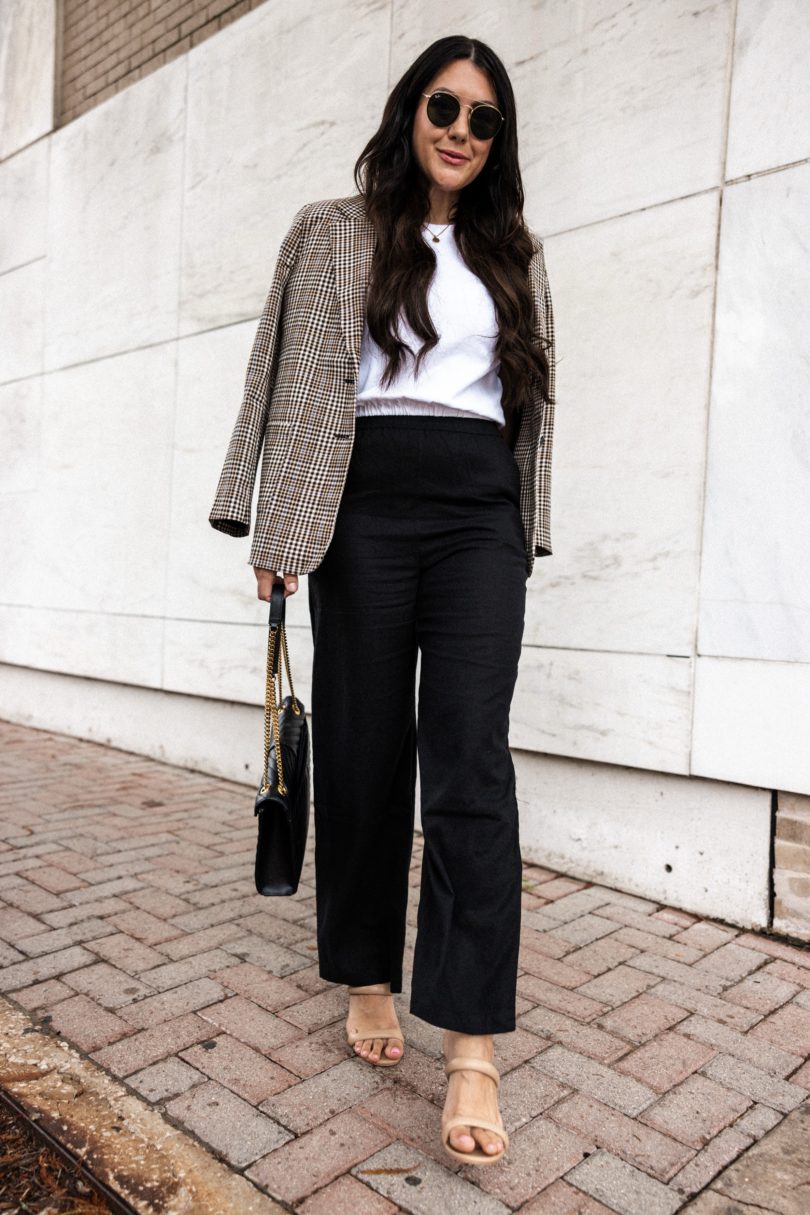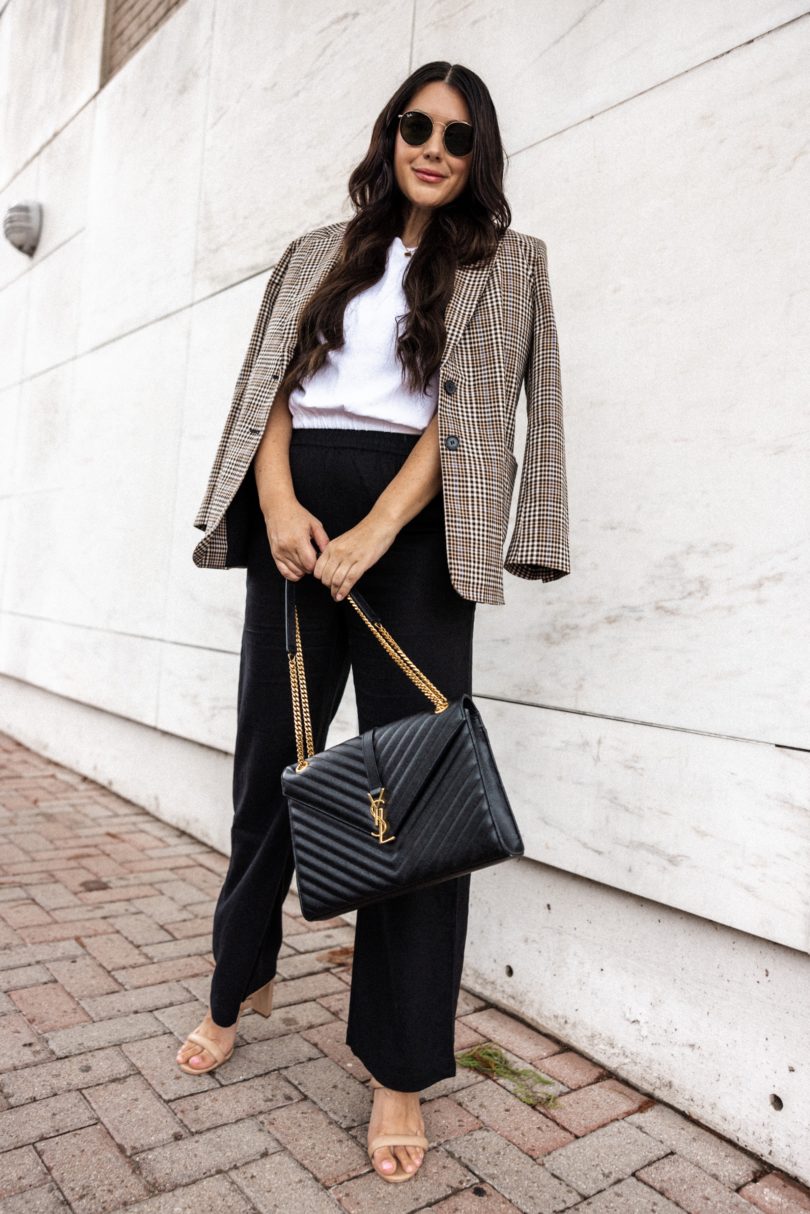 Pop quiz time to see if you've been reading this month: What is our word of the month for August? (feel free to cheat by going through every post this month.) That's right.. it's Transition!
Very good, A+ for all of you!  This month, while technically still summer and sure, one could argue that the word for September should be 'transition' but I'll come up with another word for that month, don't you worry, my little linguists I won't let you down. My brain is over summer, my body is definitely over summer and my spirit, well I left her in Cabo so we leave her alone. However I am having to combine my strong will with the weather and so I've leaned heavily into transitional pieces that can work now and later into fall. I have found three pieces that have heavy capsule potential that I am thrilled to wear now and take into fall with me here in a few weeks.
I wanted to show the fall version (with blazer) and the now version (without) in this post.
This whole outfit is a vibe and I love that we have no blended the lines of dressing cute for everyday and for the office. And if you wanted to make this outfit even more 'everyday' you could pair it with your best slides, mules or sneakers. This look just works. I have found these essentials from everyone's favorite place, Nordstrom and each piece is under $100! Nordstrom is always my go-to for when I'm thinking what do I need? I just go to nordstrom.com and let the New Arrivals speak to me. 😉
Let's break down this look!
Power Blazer

Every closet needs a blazer – or two – on deck and ready to wear at any given moment. Blazers create shape, give structure and a classic look to any outfit. Literally, I've paired my blazers with cut-offs to dresses, you can pair and wear a blazer truly any way. I suggest having a neutral like a khaki or black and then a printed or plaid blazer. This plaid one from Treasure & Bond has the perfect mix of black, brown and blue, so it will absolutely pop with denim giving it that heritage vibe for fall. It's also under $100! I wear the medium (with my arms in it, too. lol)
Wide Leg Trousers

Wide leg is back and I am loving it with each passing season. It's taken me a few tries to get my fit right for my body shape and these are a winner. With a slightly higher rise and elastic waist band, they are so comfortable and fit like a dream. At firs the fit is snug, but they loosen within an hour of wear to your typical size. I'd say TTS! I am in the medium. They're under $60, too!
These pants work with heels (for work), sneakers (weekend), or sandals (everyday). They are a versatile dream. Let me know if you want me to style them in those ways or maybe I should just throw these into the capsule next month??
Elevated White Tee

Full disclosure: I bought this top in black and white I liked it so much. When it doubt, just get both. Isn't that how the saying goes? It's a muscle tee BUT it doesn't have shoulder pads. I can just hear your sighs of relief now. It is banded at the bottom, so it's perfect length for high rise jeans or pants, skirts, etc. Like those Reformation skirts I keep wearing? This shirt would be perfect for that cut! Again, another very versatile piece that will work all season long. I'm in the medium, under $50!
_________________
*Thanks to Nordstrom for partnering on this post! And thank you for supporting the brands that support this blog <3