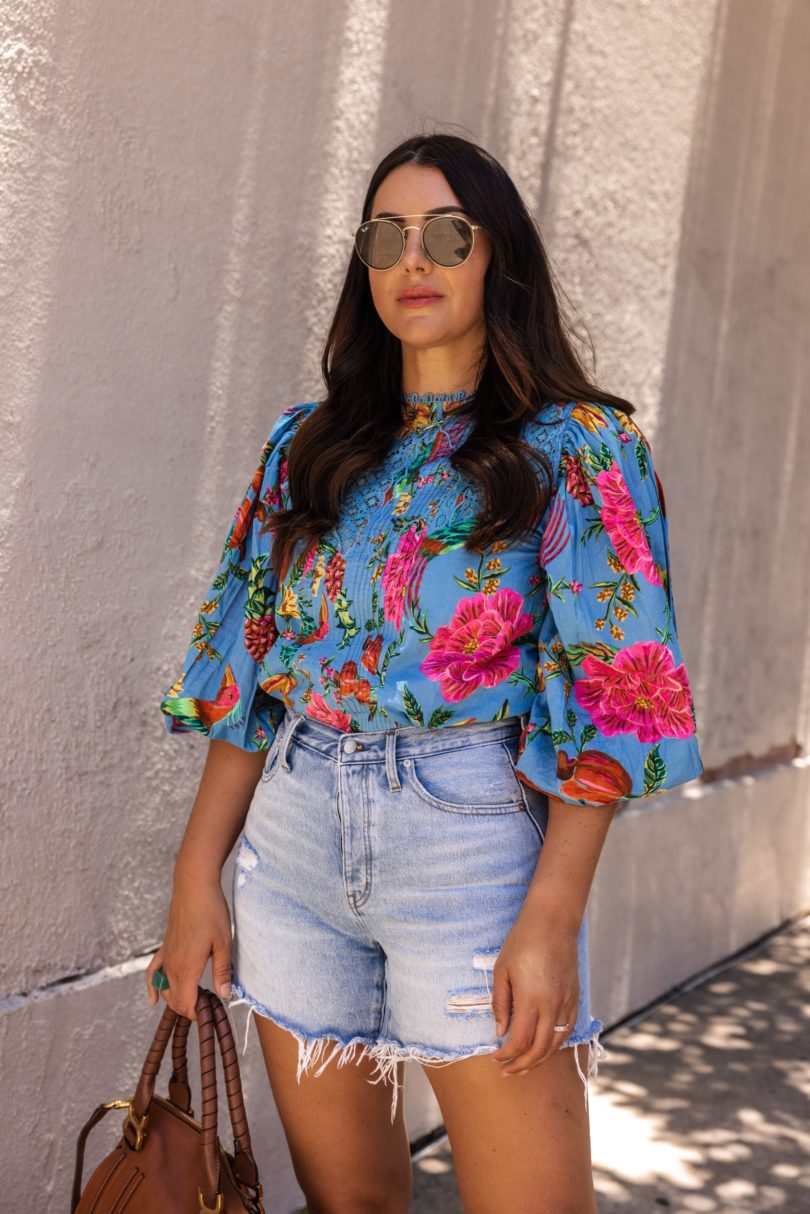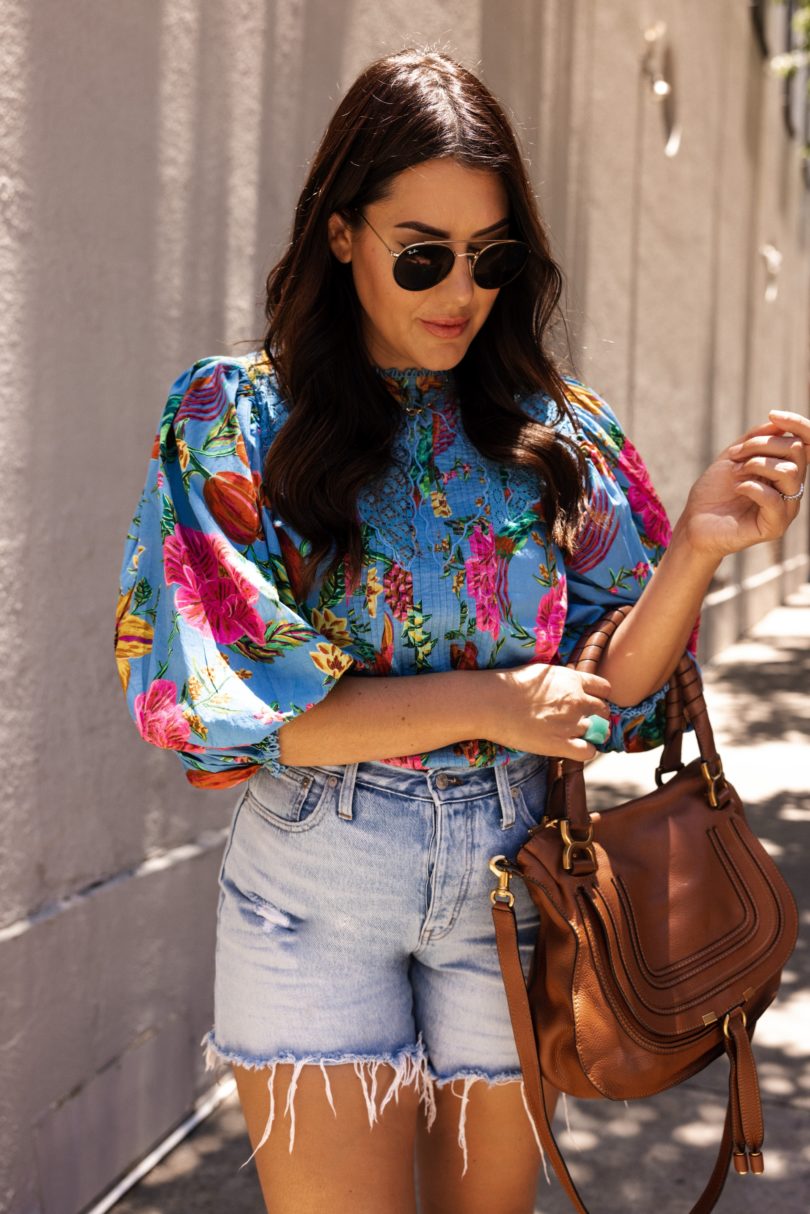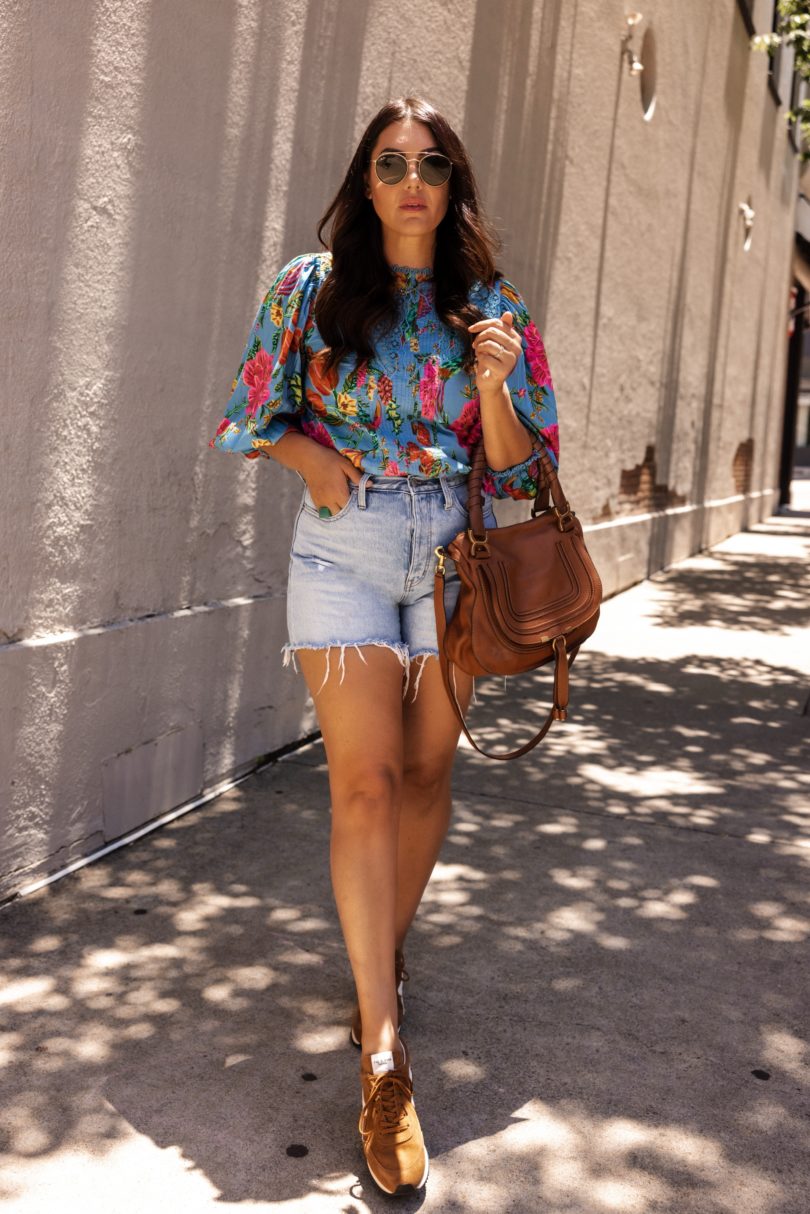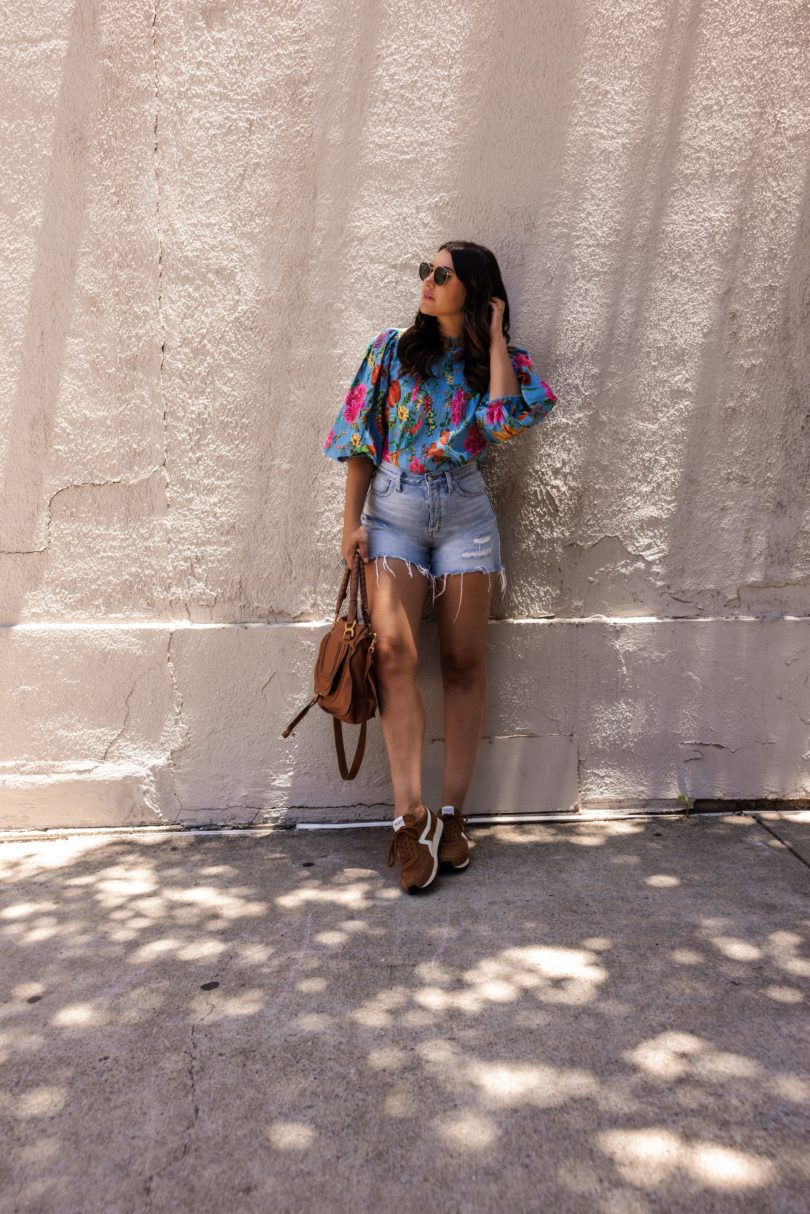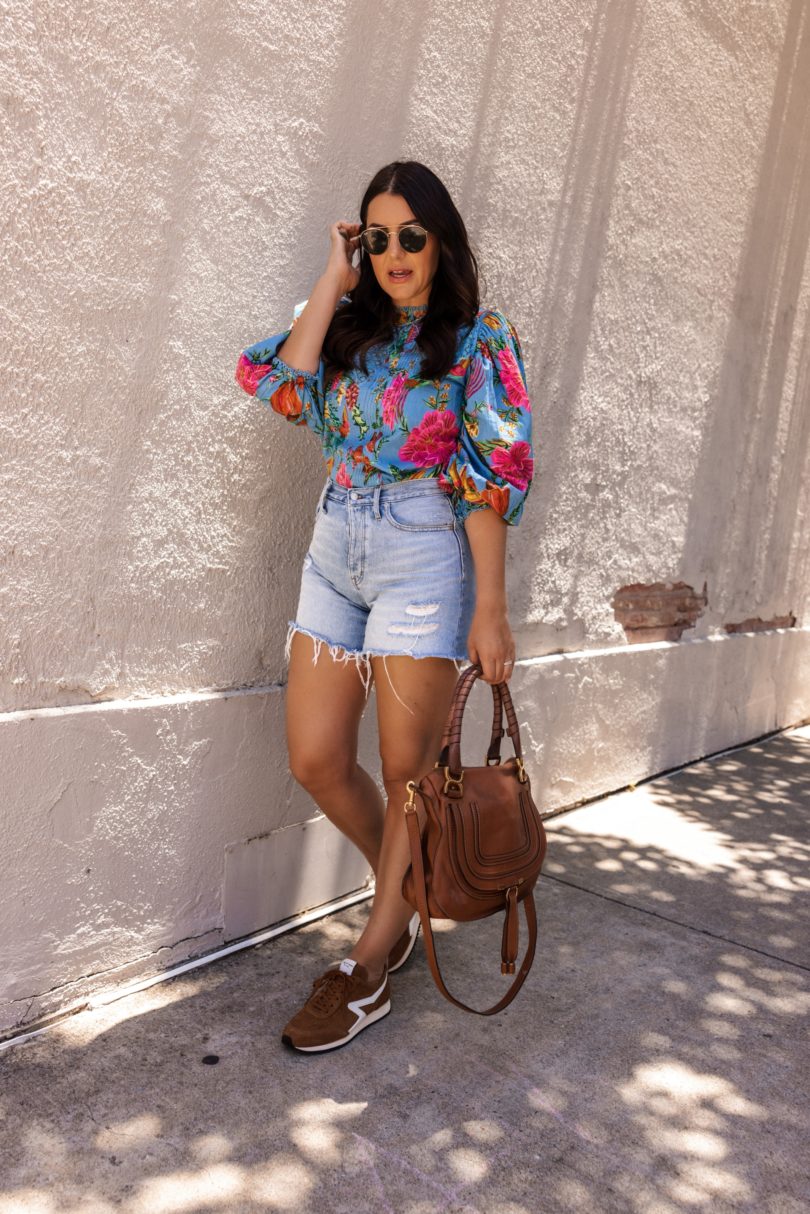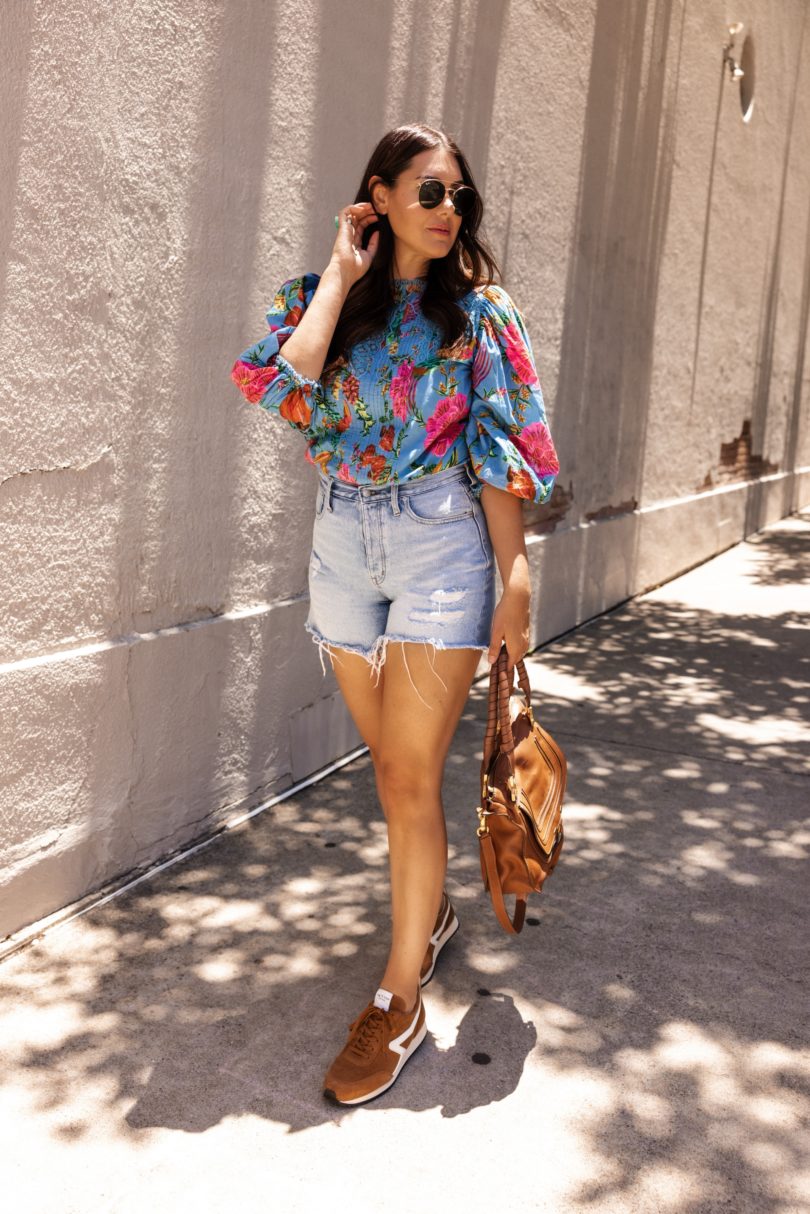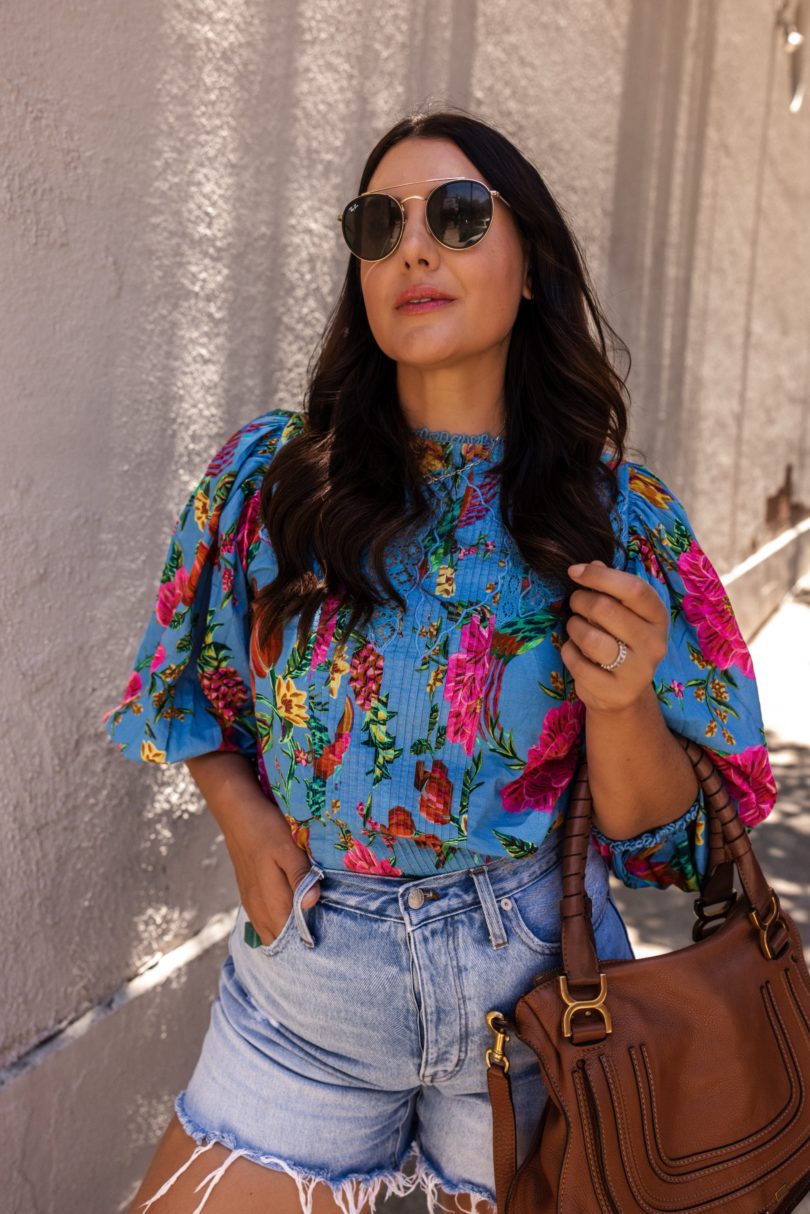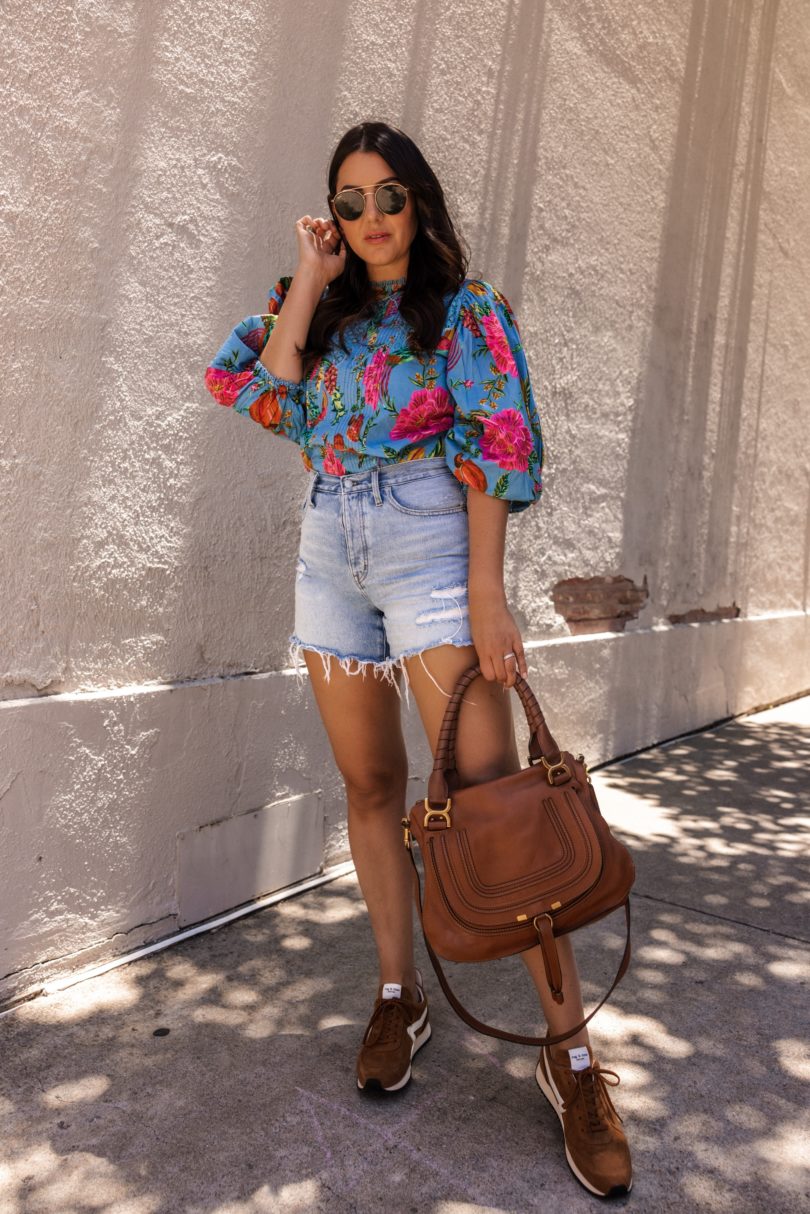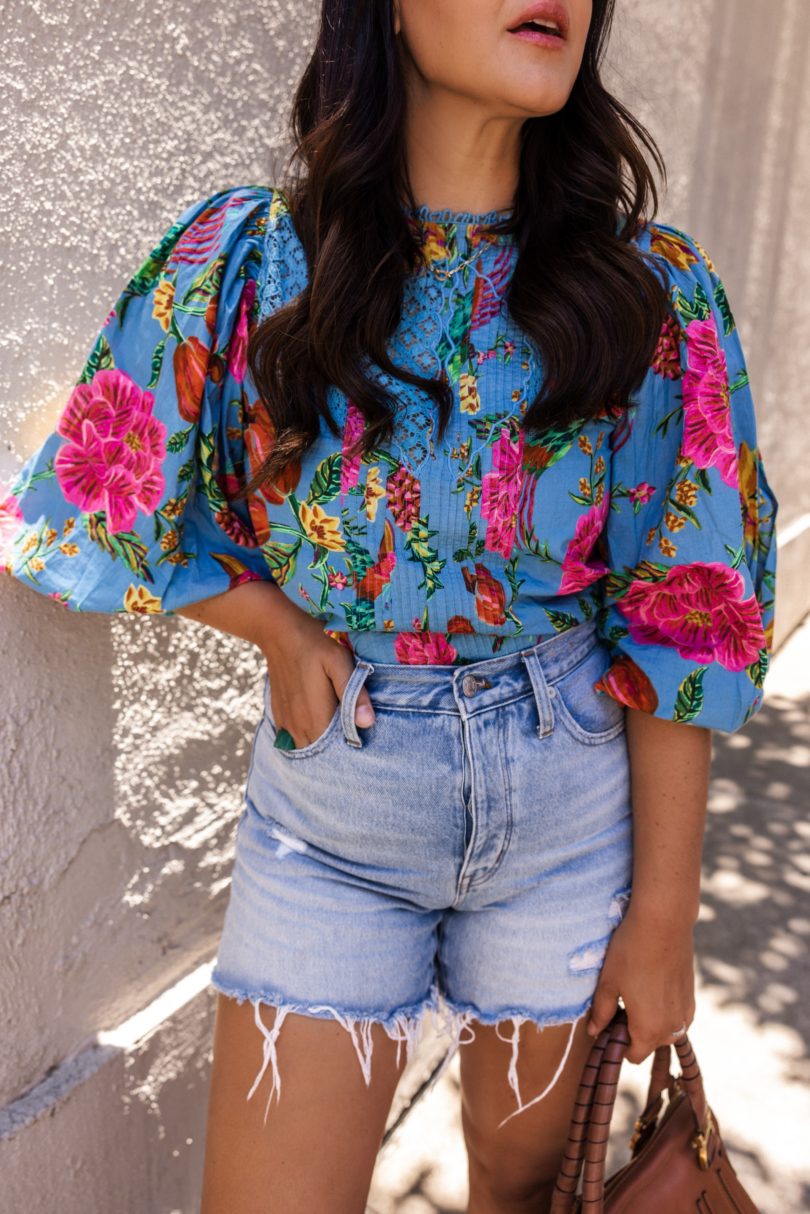 *sunglass change*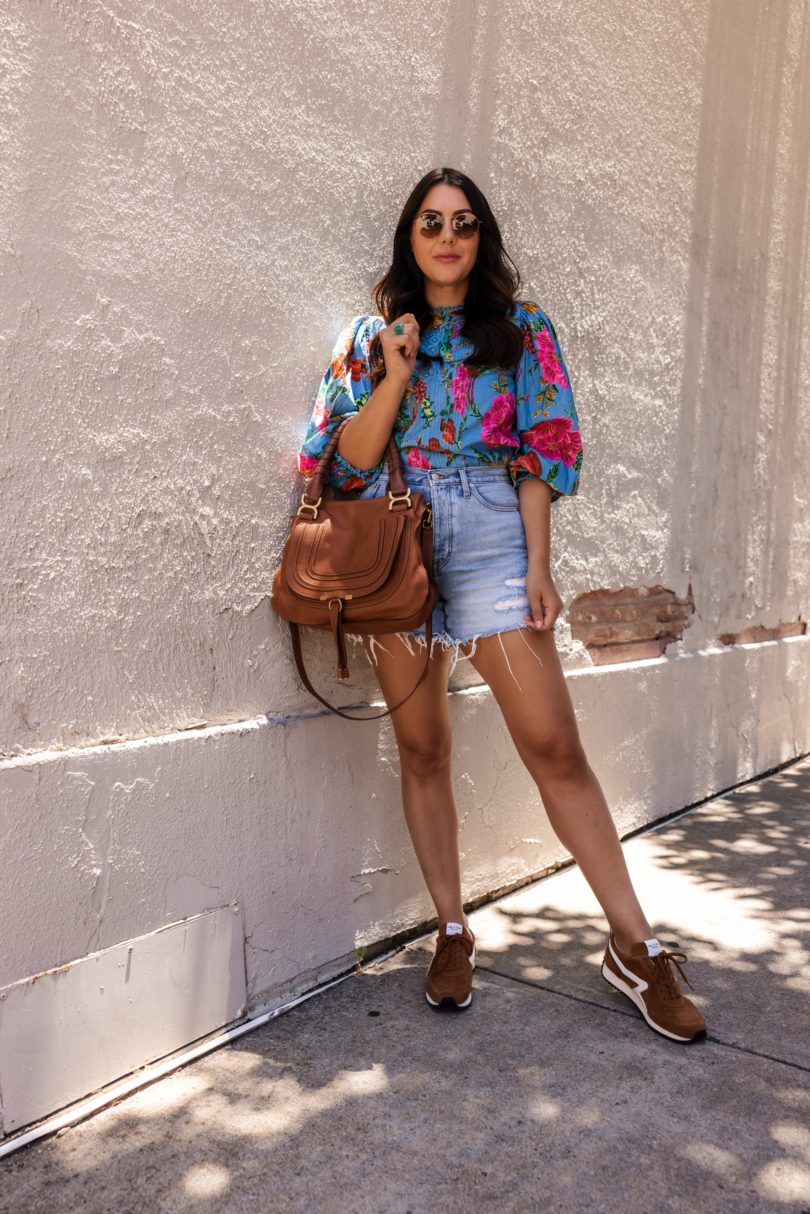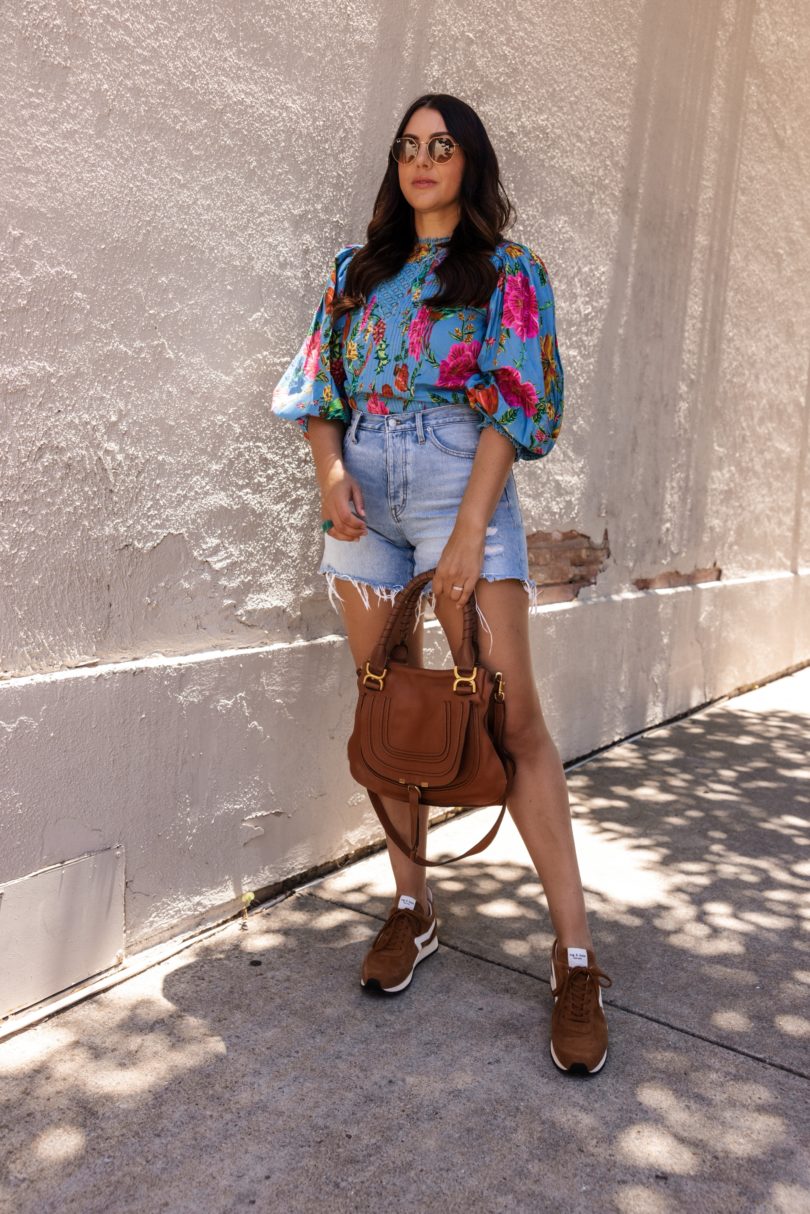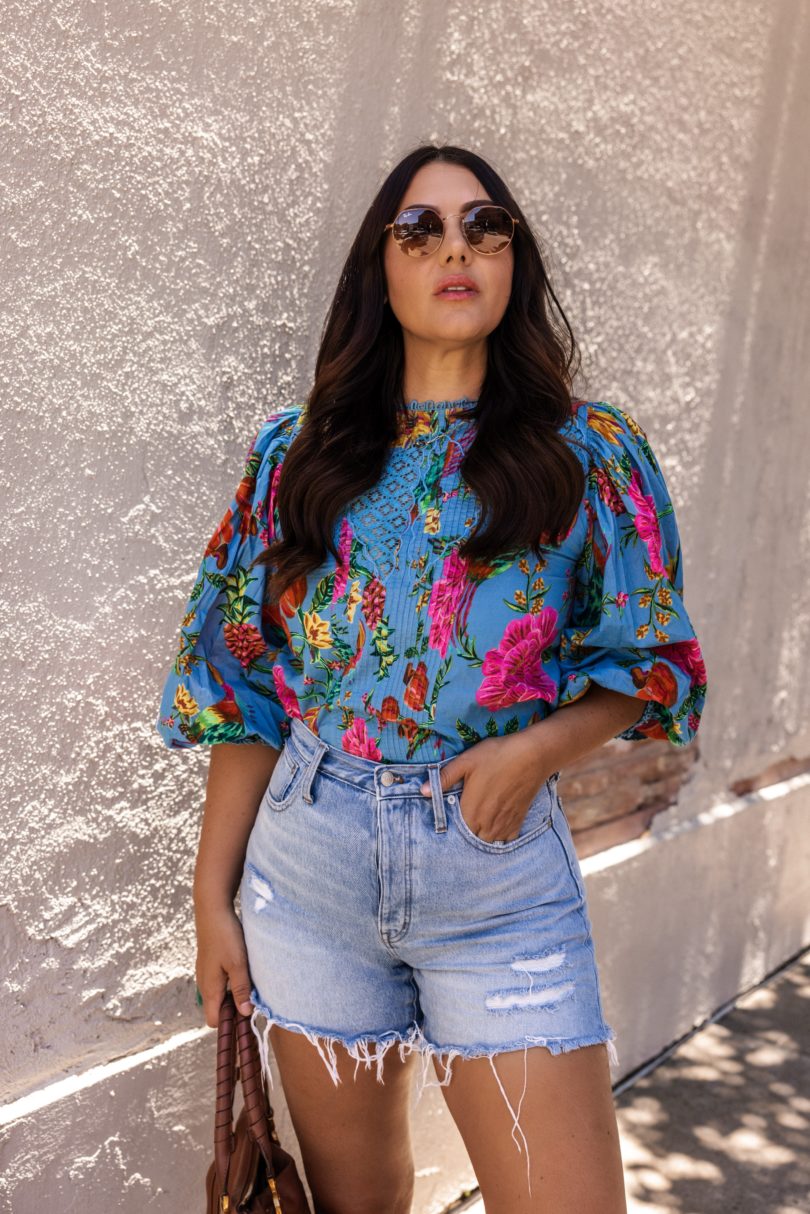 Did you know that sometimes I can't decide between an accessory (purse or shoe or in this case, sunglasses) so we shoot a little bit of both. This isn't often but it is something I tend to do if I'm torn between two pieces. It's easier to see the whole picture and then make a decision instead of focusing in on one specific detail. Wow. That was an incredibly profound statement; did I just become a philosopher? Am I your life coach now?
Also raise your hand if that one long string hanging from my shorts is triggering for you? Because I can't see anything else. I will be cutting that string off as soon as I find those shorts in the bottom of a pile in my closet. I know what you're thinking –"Kendi you just wore them the other day — how could they be on the bottom of a pile?" That's showbiz, baby.
Shop my Farm Rio Top
This post is a mess. So let's talk about why we are really here: my pretty top. This beauty is on sale during the Anniversary Sale (or 'AnNiVeRsArY SaLe' if you are over it.) I love the brand Farm Rio, always have from the moment I saw that pink wrap maxi dress so I was really into the fact that it's on sale at Nordstrom right now. This top feels very spring summer so you could wear it now and next spring / summer, too. I am in the medium, it's true to size! Find it here — in full stock!

My shorts are in stock in a few sizes still at Nordstrom, too! They are the Madewell brand but sold out at Madewell :/ I'm in the 29 (they're a bit more fitted on me than the model but they are the same shorts.) Find them here.
Oh and I can't forget my sneakers — they are on sale at Nordstrom, too! I love this color for fall. Don't sleep on these sneakers — comfortable, super versatile! I am in my normal size 10 and they are a bit generous but I'll take the room.