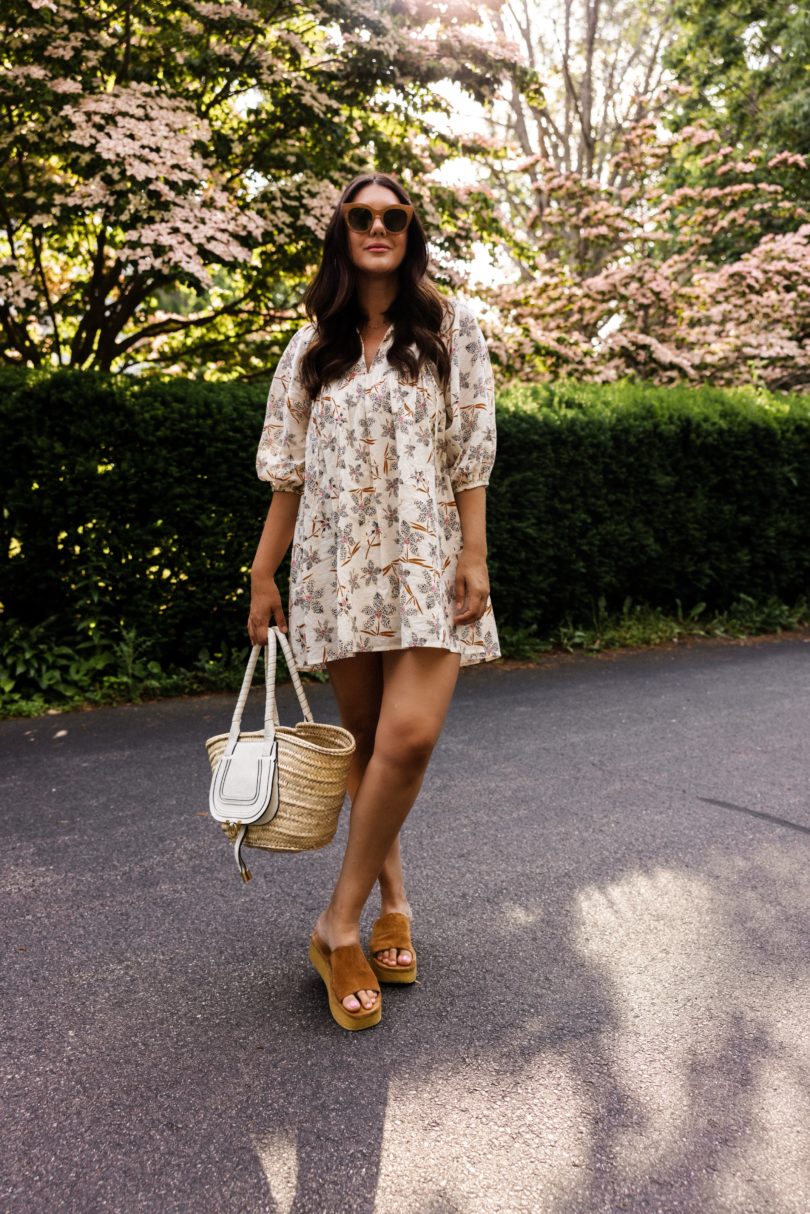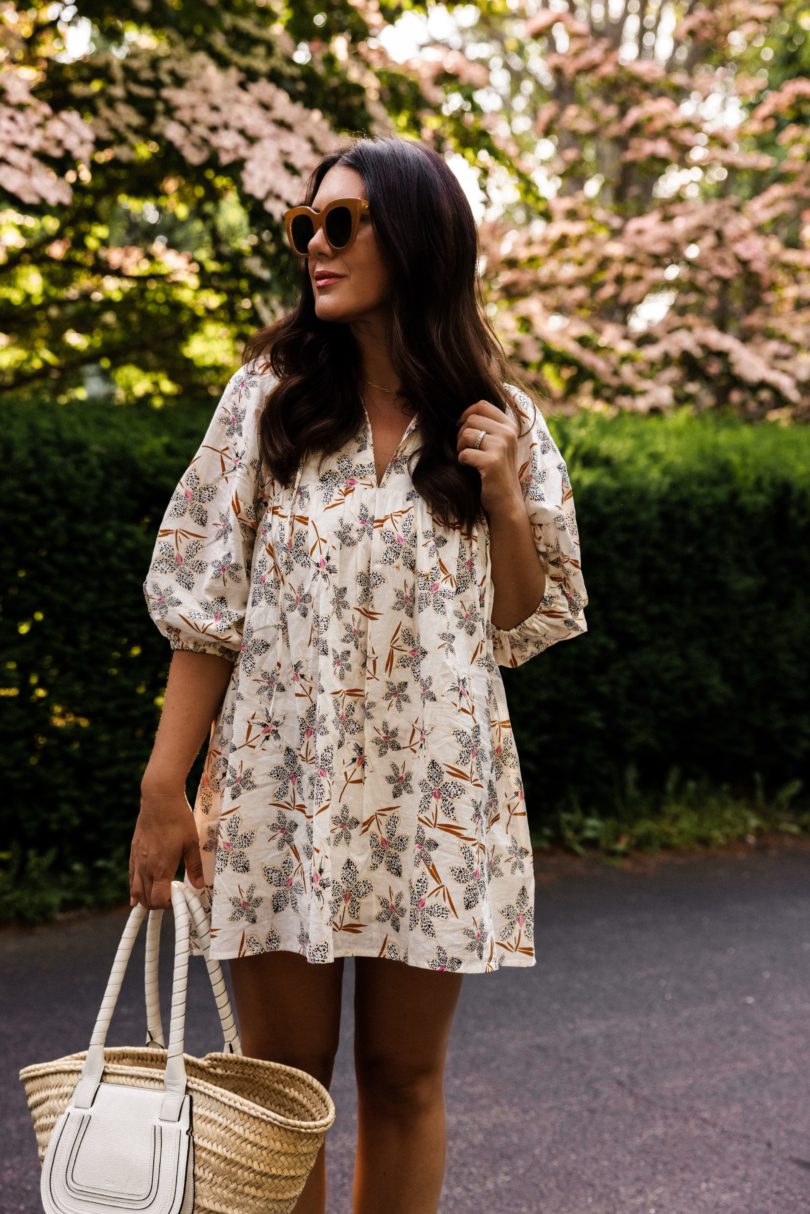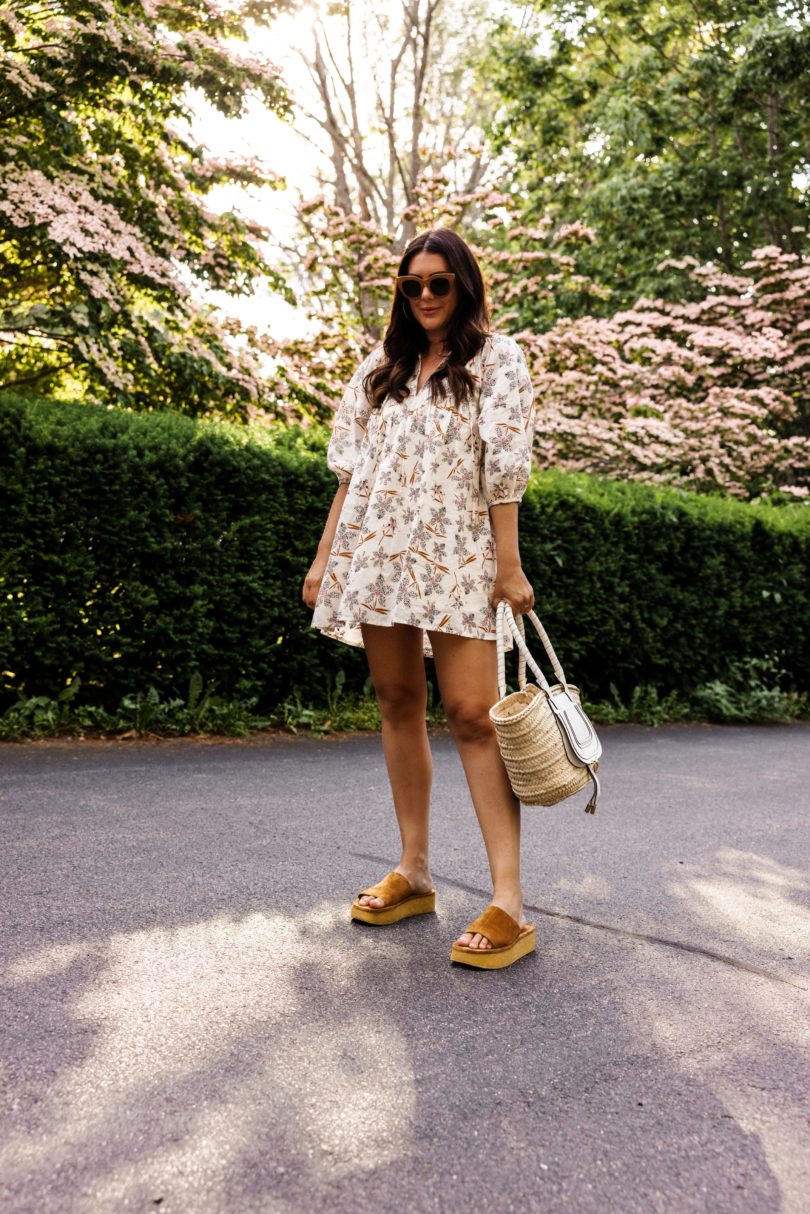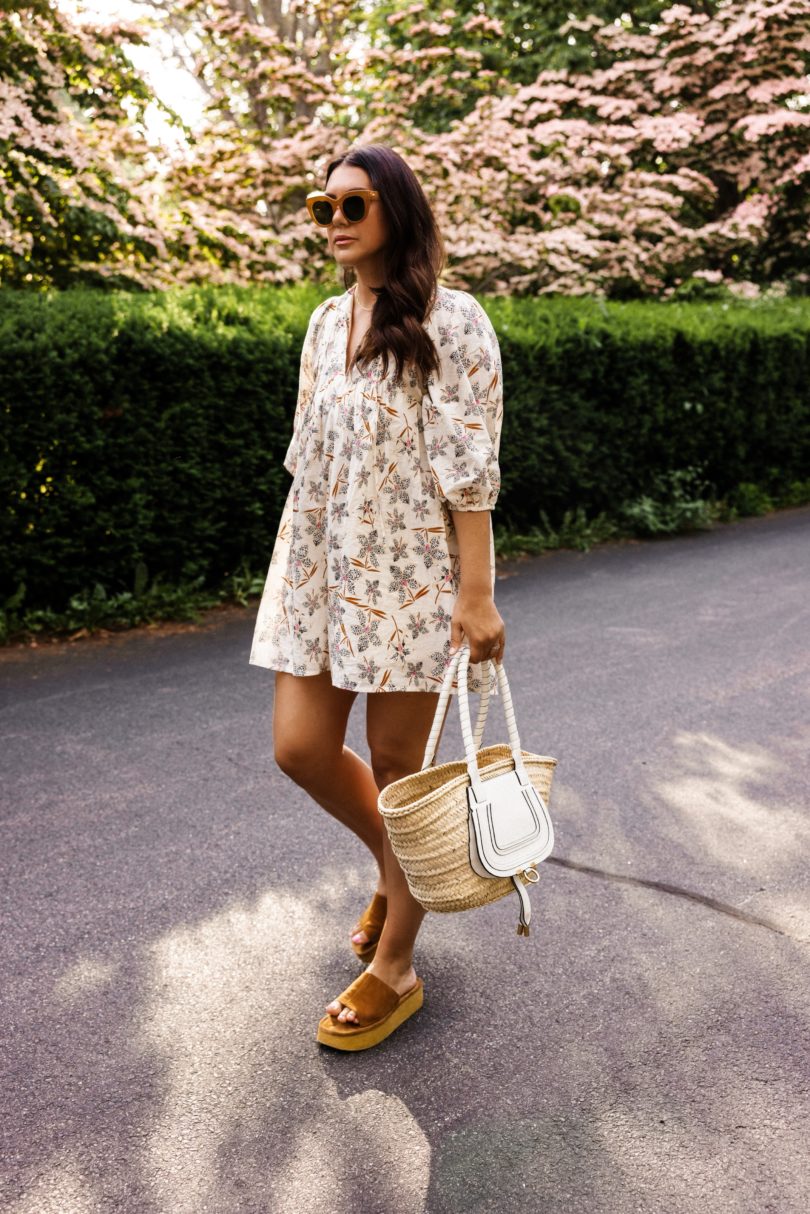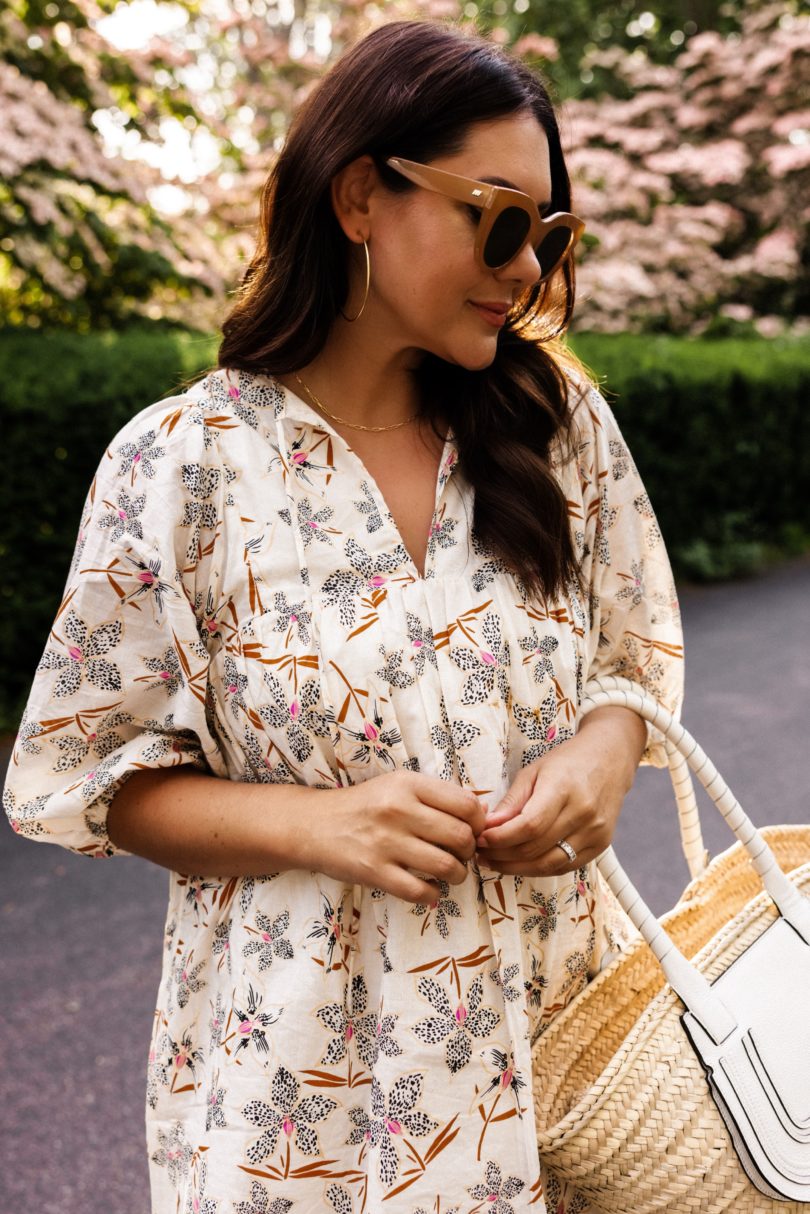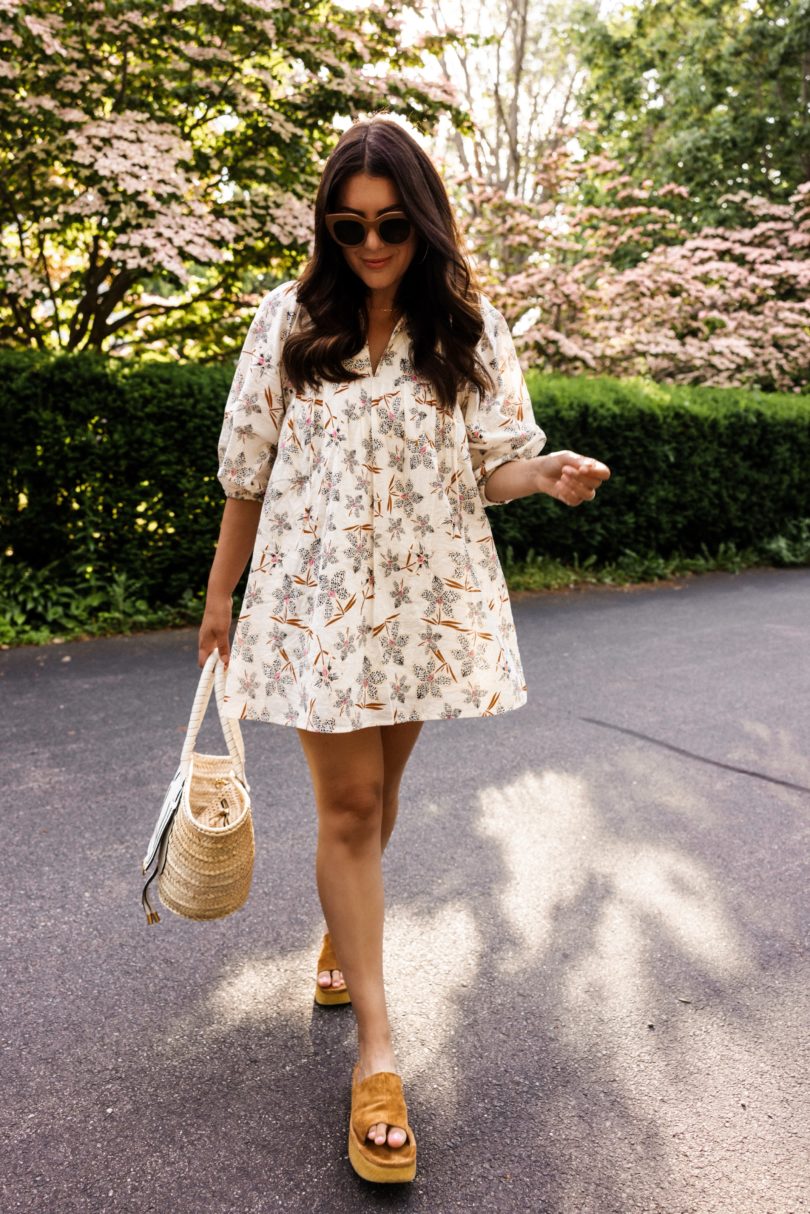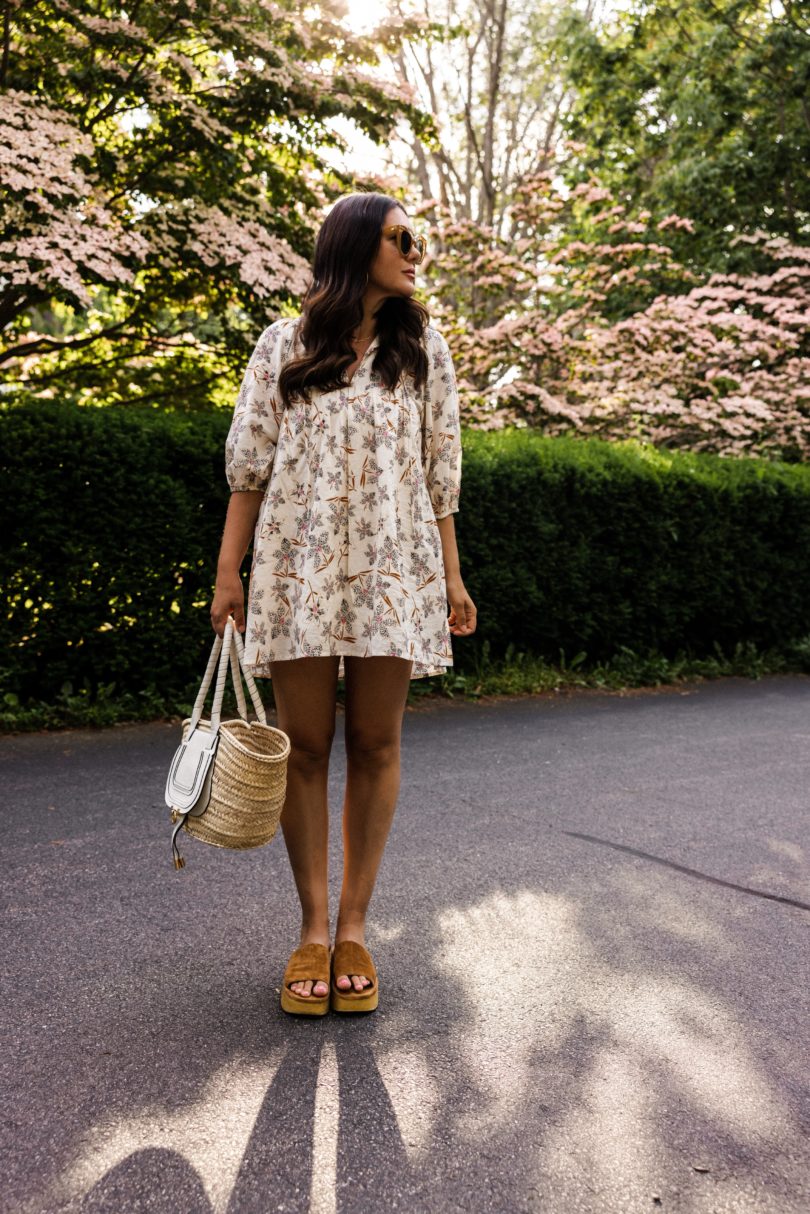 *The next few weeks I'll be spreading out the content we got in Maine with some Nordstrom Sale posts mixed in between. That way if you aren't into the Nordstrom Sale, they'll still outfits for you!*
This dress is on sale and I feel like I have to start the post with that. It's about $70 off so not quite half price but under $100 now and it's selling fast! In fact I wasn't planning on pushing this post live but when I saw that this dress was almost sold out — I knew today was the day. As far as sizing — I'm in the medium but could easily do the large for length. This is pretty short for me but it's lined and I didn't really feel like it was going to fly up or anything. It passed the sit test — barely. So word to the wise size up if you need length only, otherwise it's a loose fit.
Speaking of my favorite items on sale — My Vince platforms are finally on sale! I've loved these little ladies this summer. They are comfortable and super versatile. You can find them on sale at Shopbop here!