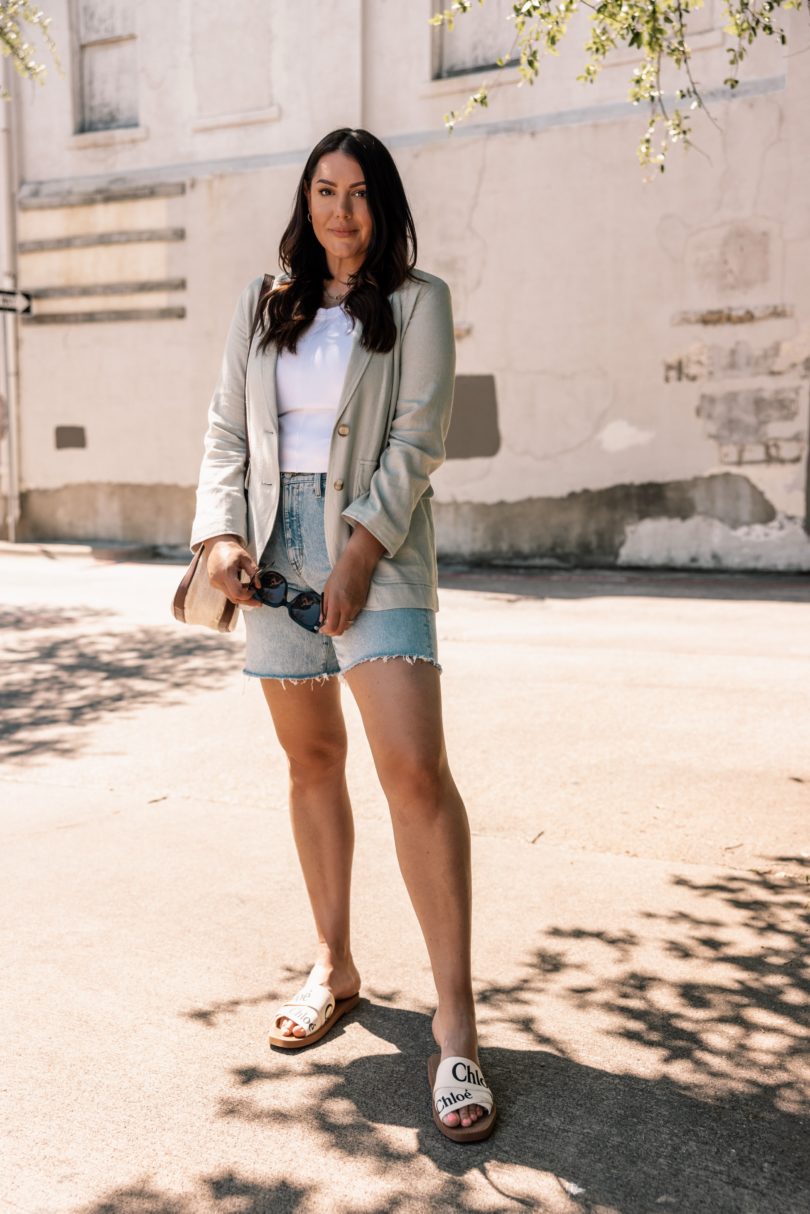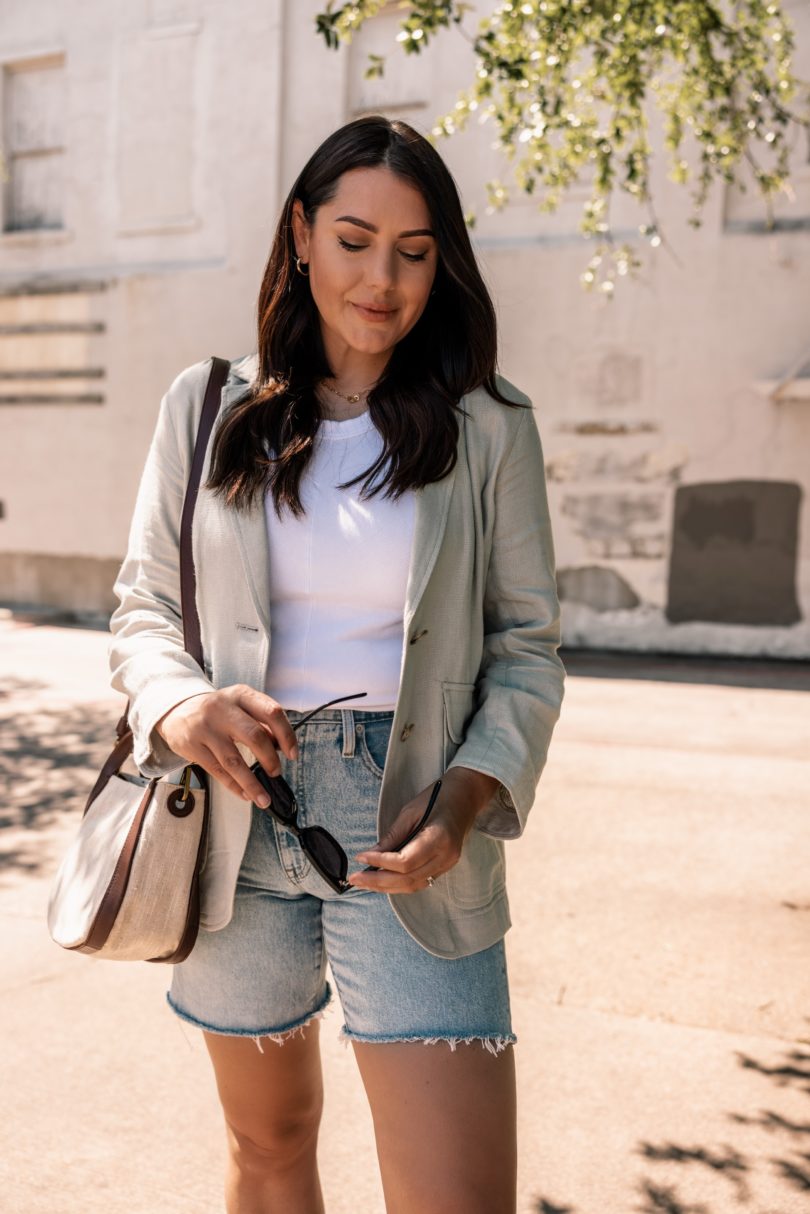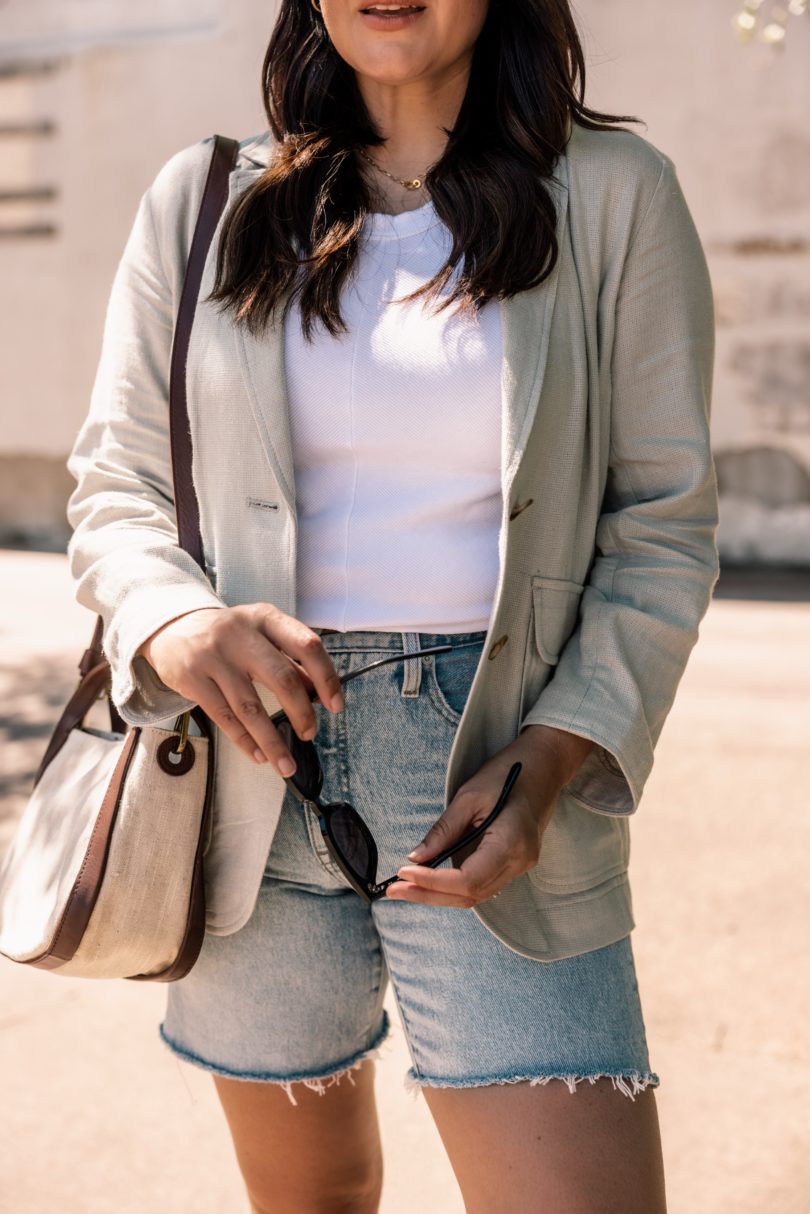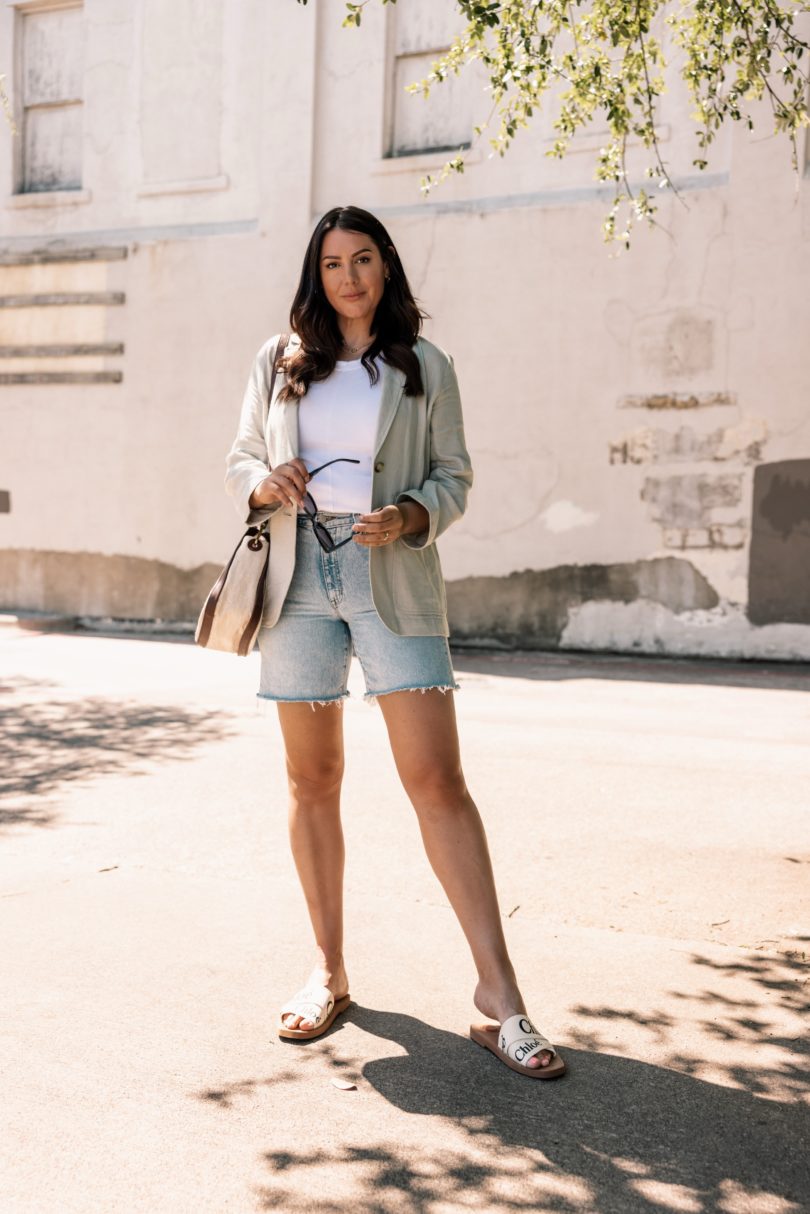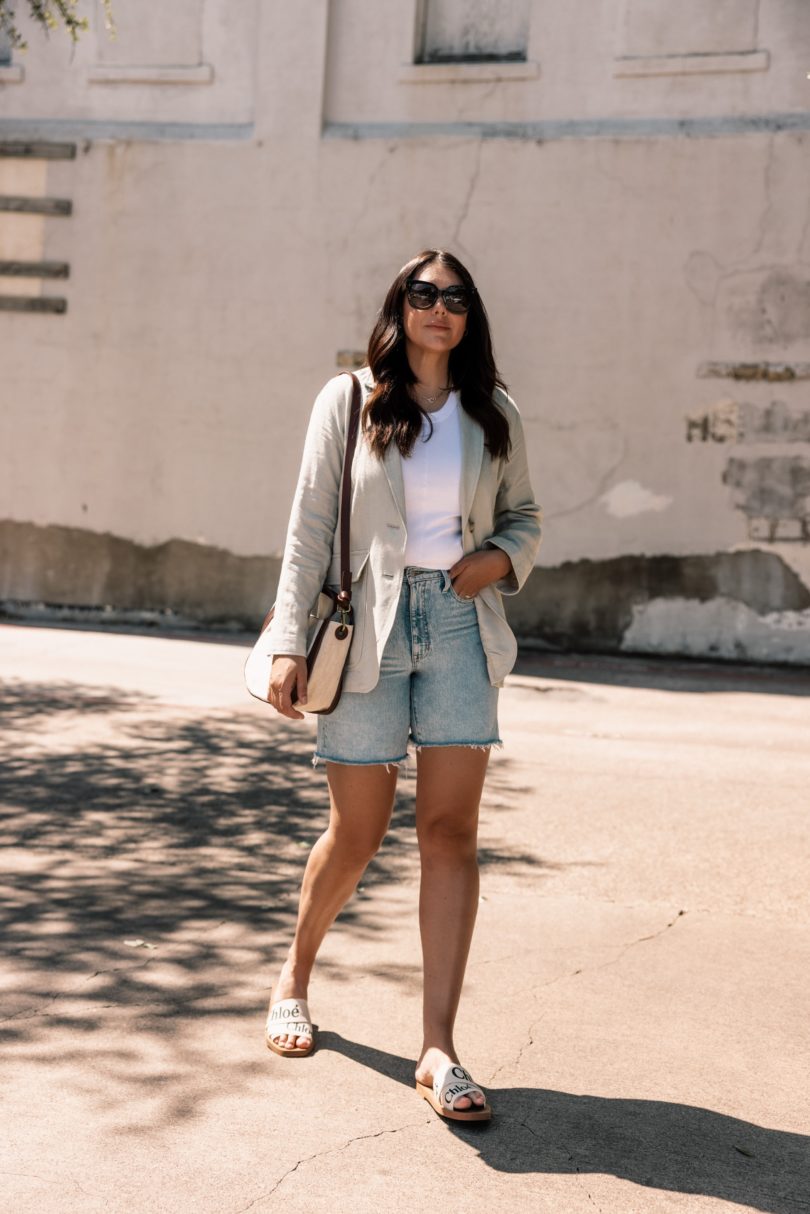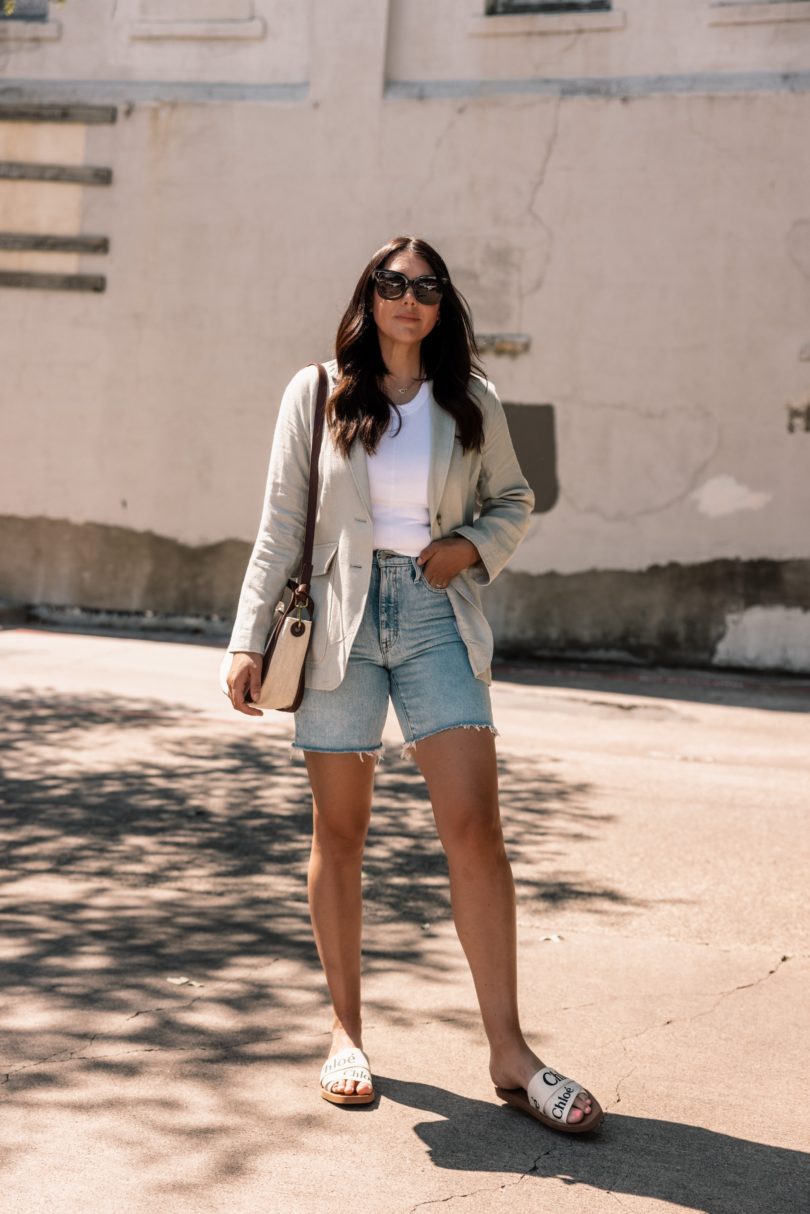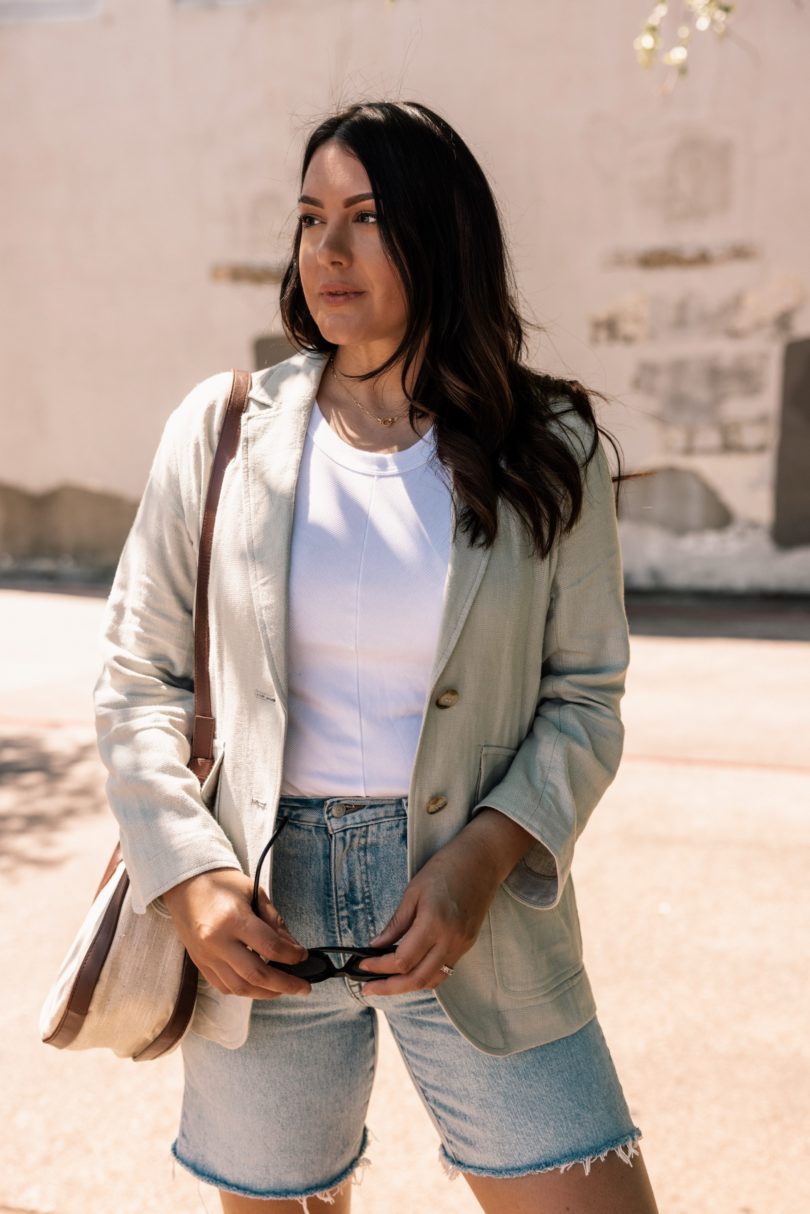 Do you ever want to dress cute but still casual? That's literally me all the time in summer. I work at a coffee shop some days and I like to look pulled together but still summery and casual. Blazer and shorts are entering this chat. This is a lightweight linen blazer which is nice for the very cold coffee shop and my tank underneath works well with these shorts on it's on. I find this look is just almost like a casual suit — a summer suit if you will. I feel business without feeling fussy. You can find my blazer at Madewell here!
Also the only business meetings I am having is with myself. Luckily she gets my coffee order right almost every time.
These shorts run small. Except for like one person in the reviews but for me and the others they ran tiny. I compared these with my 28s from last year and the 28s were bigger. I'm more of a standard 29 these days so here I am in the 30 and I would say size up one for more room in the hips, waist, thighs. So basically everywhere, lol. But other than a sizing — let's not call it an issue let's call it a situation — then they are great shorts. Loving the longer length too. Find them at J.Crew here!
PS: This tank is on major sale!