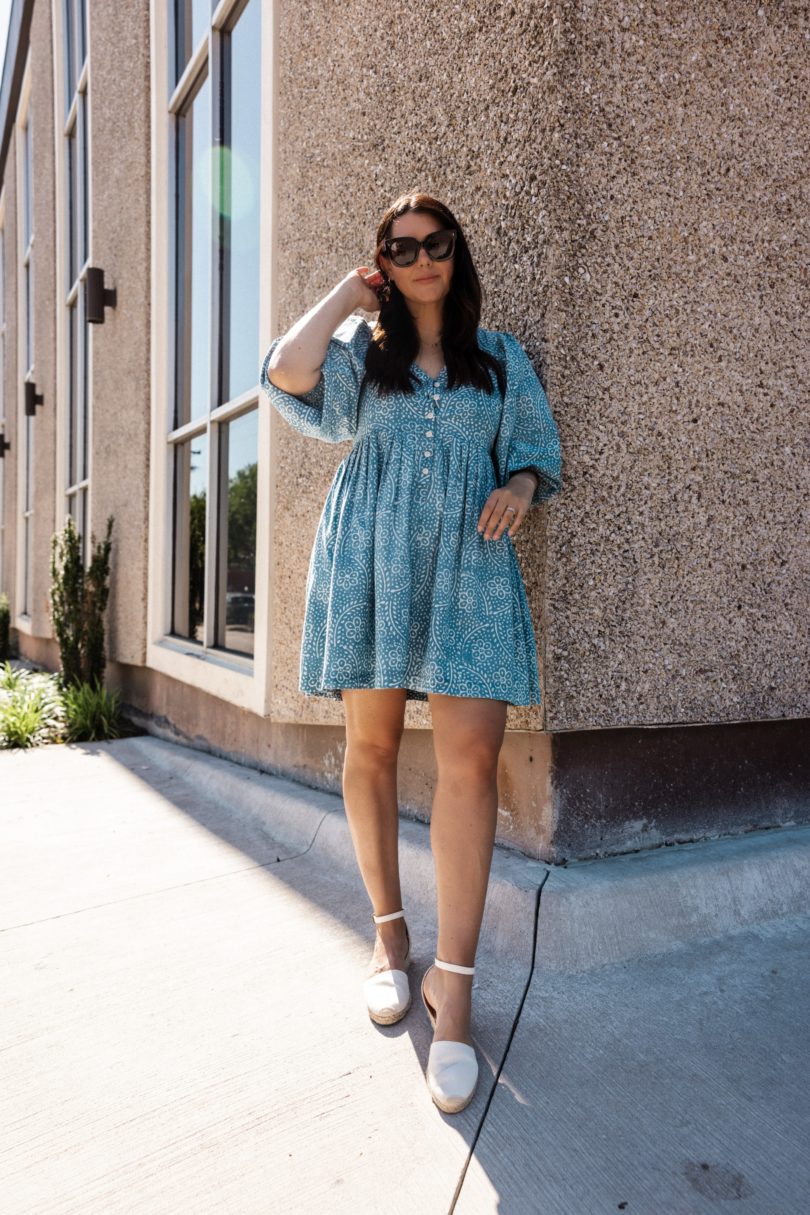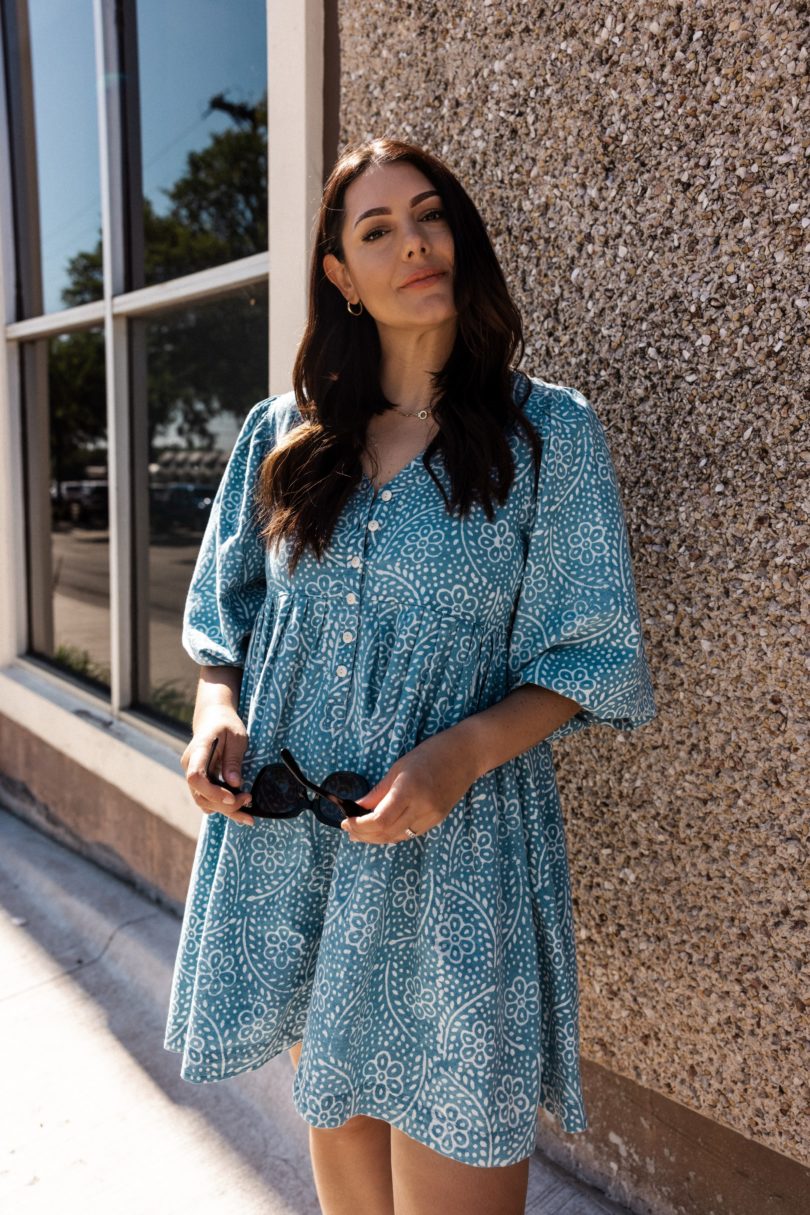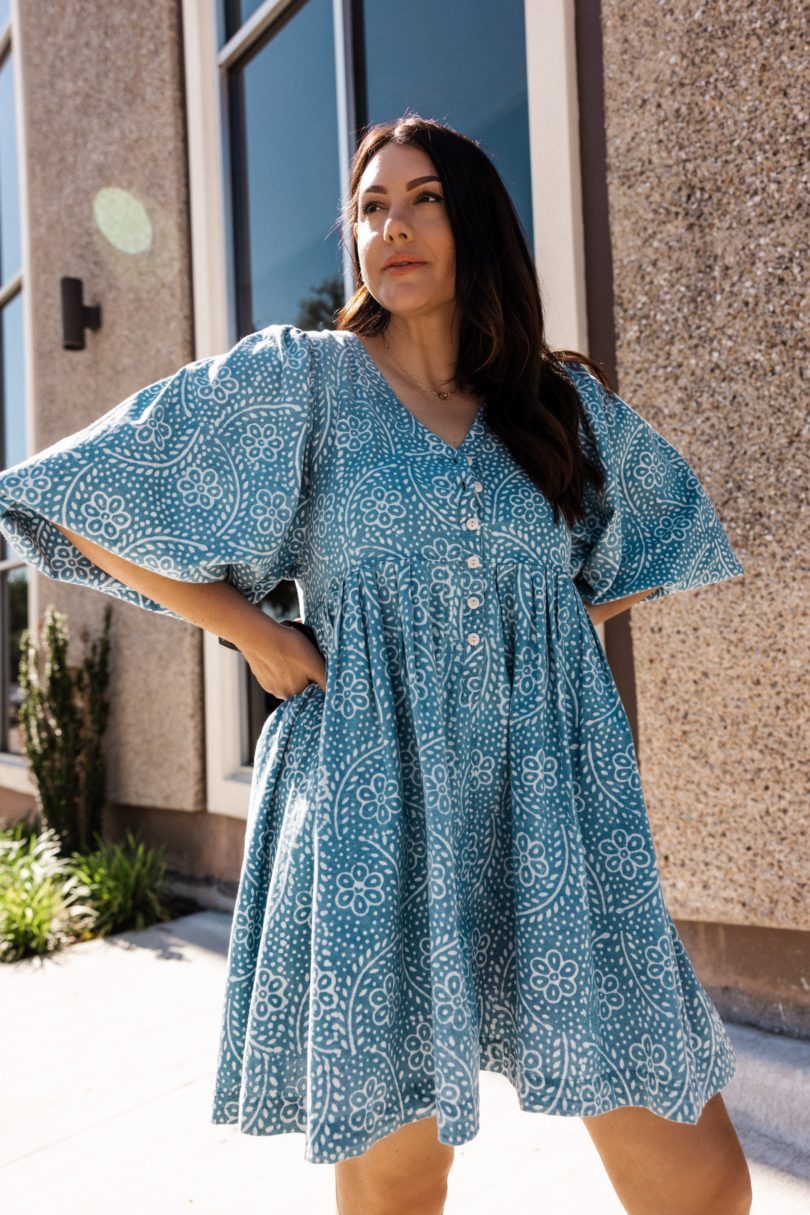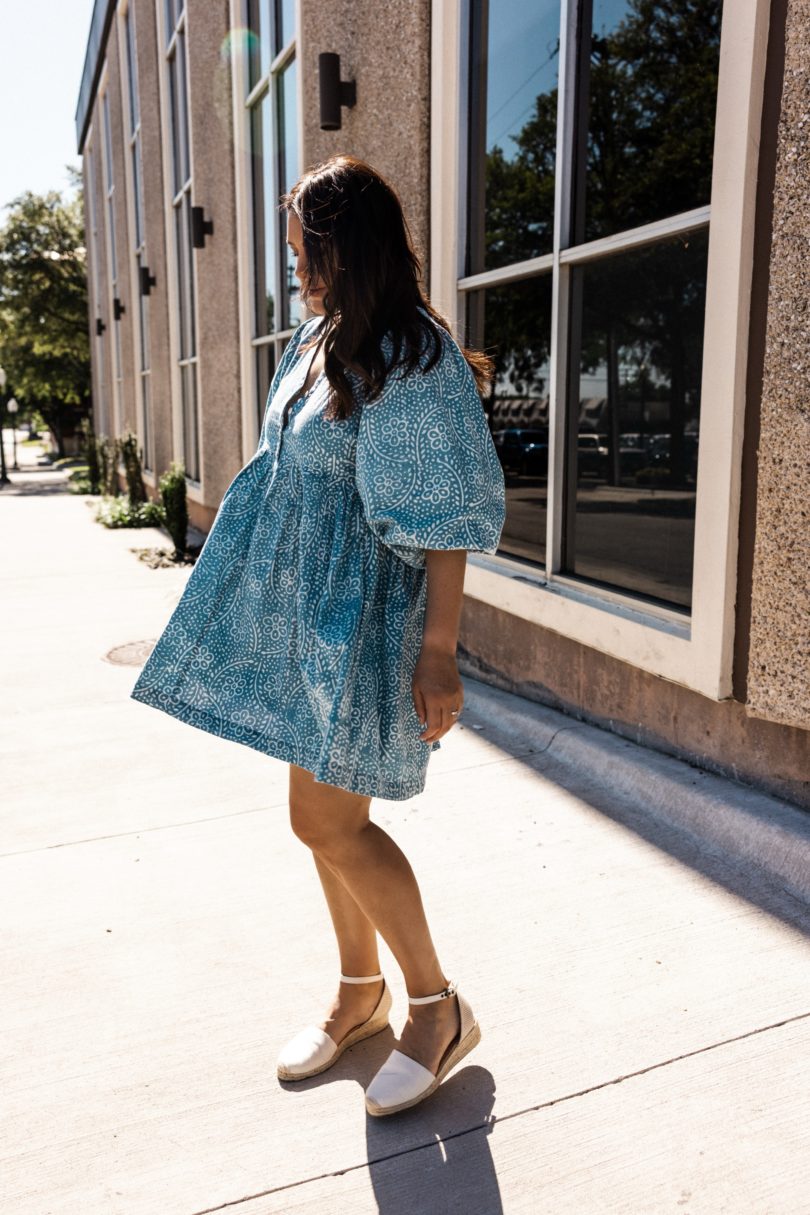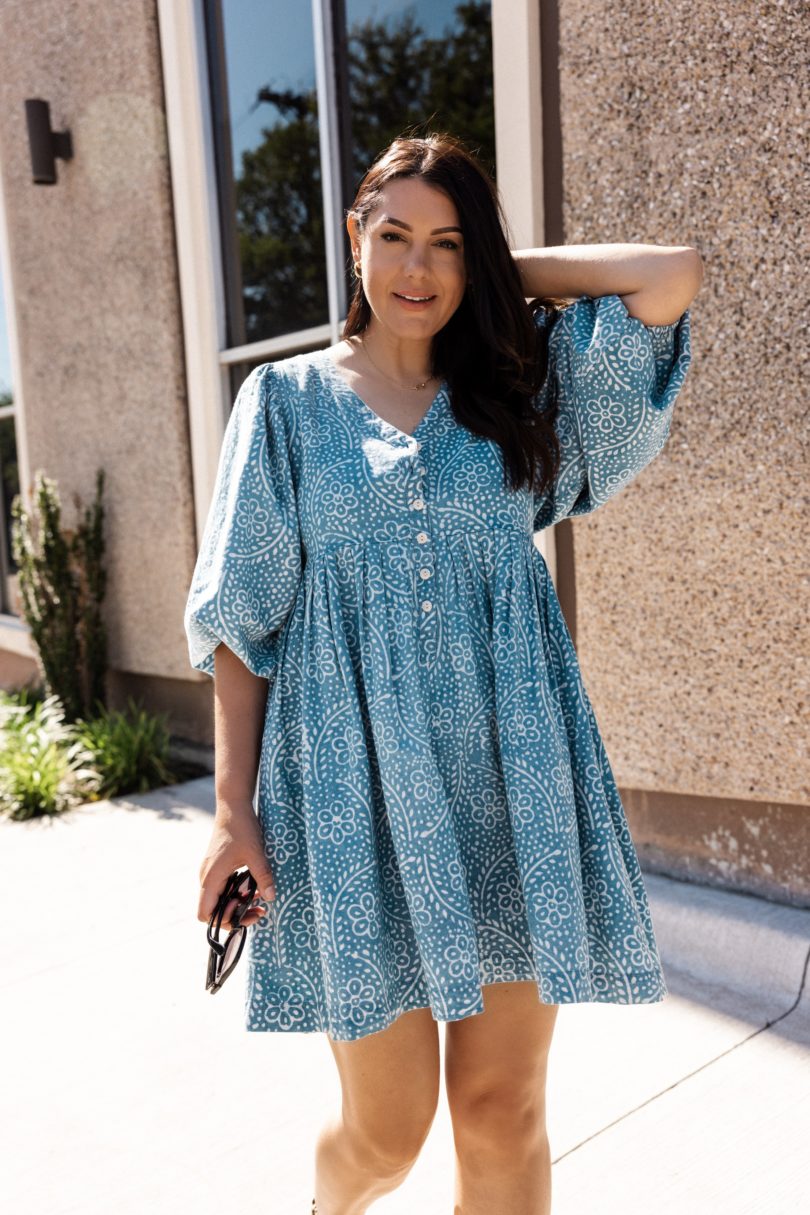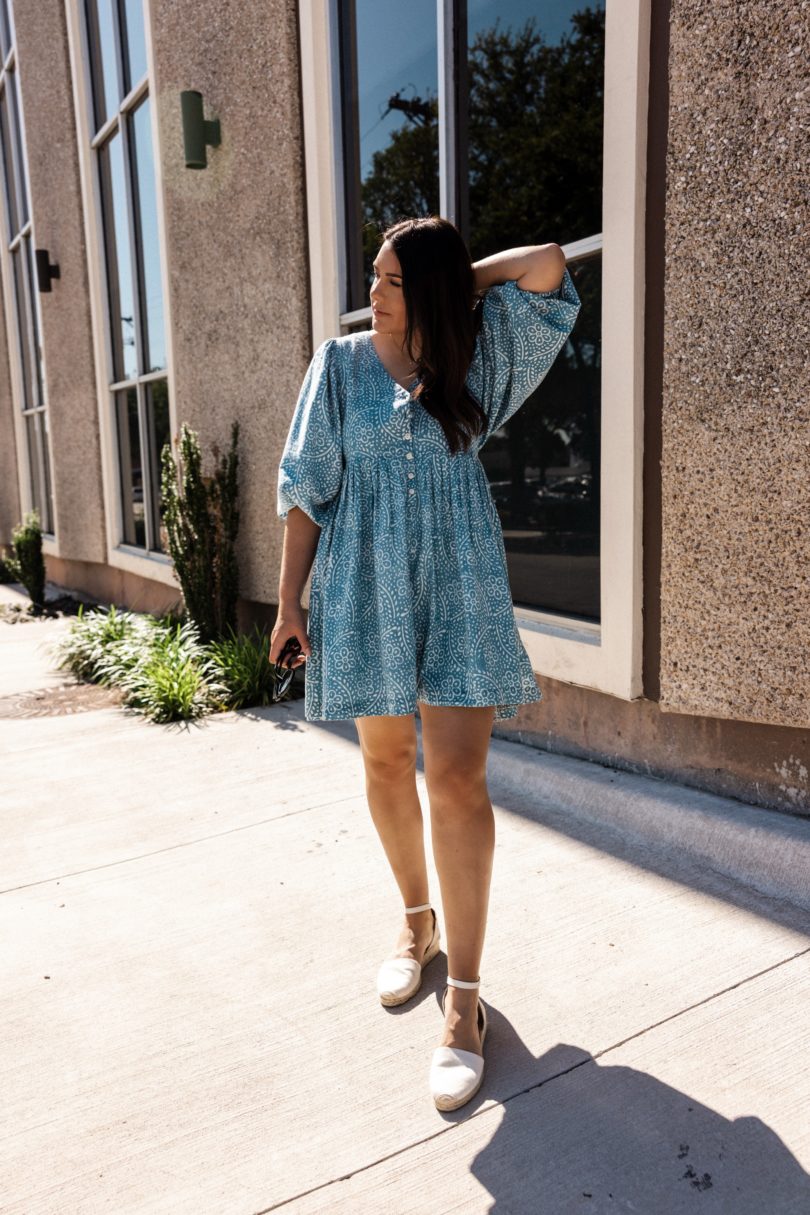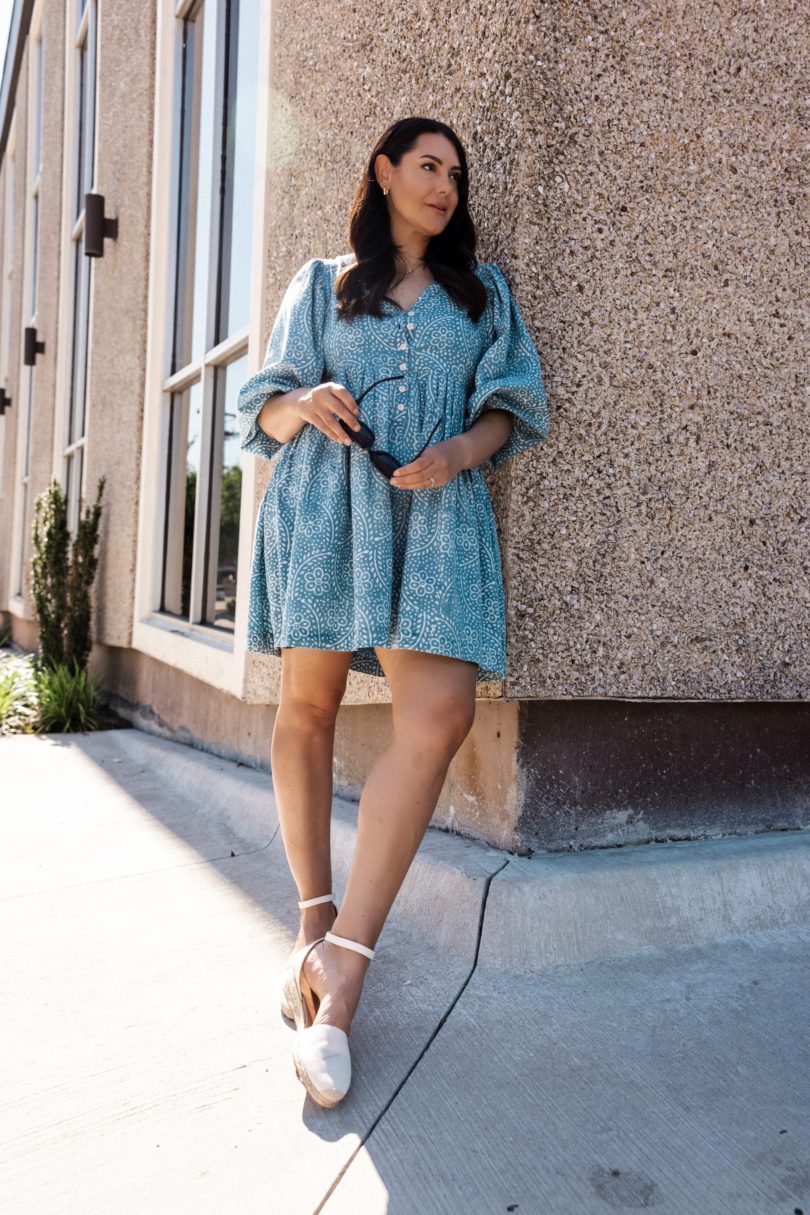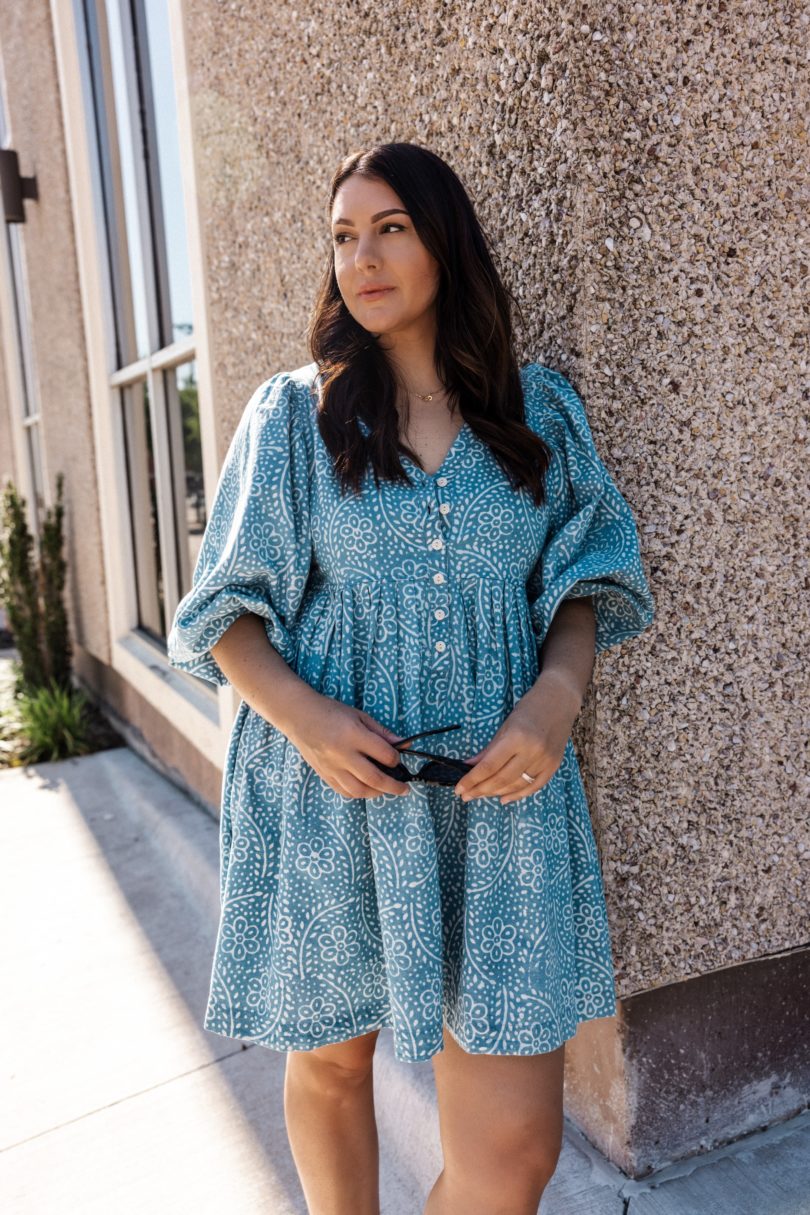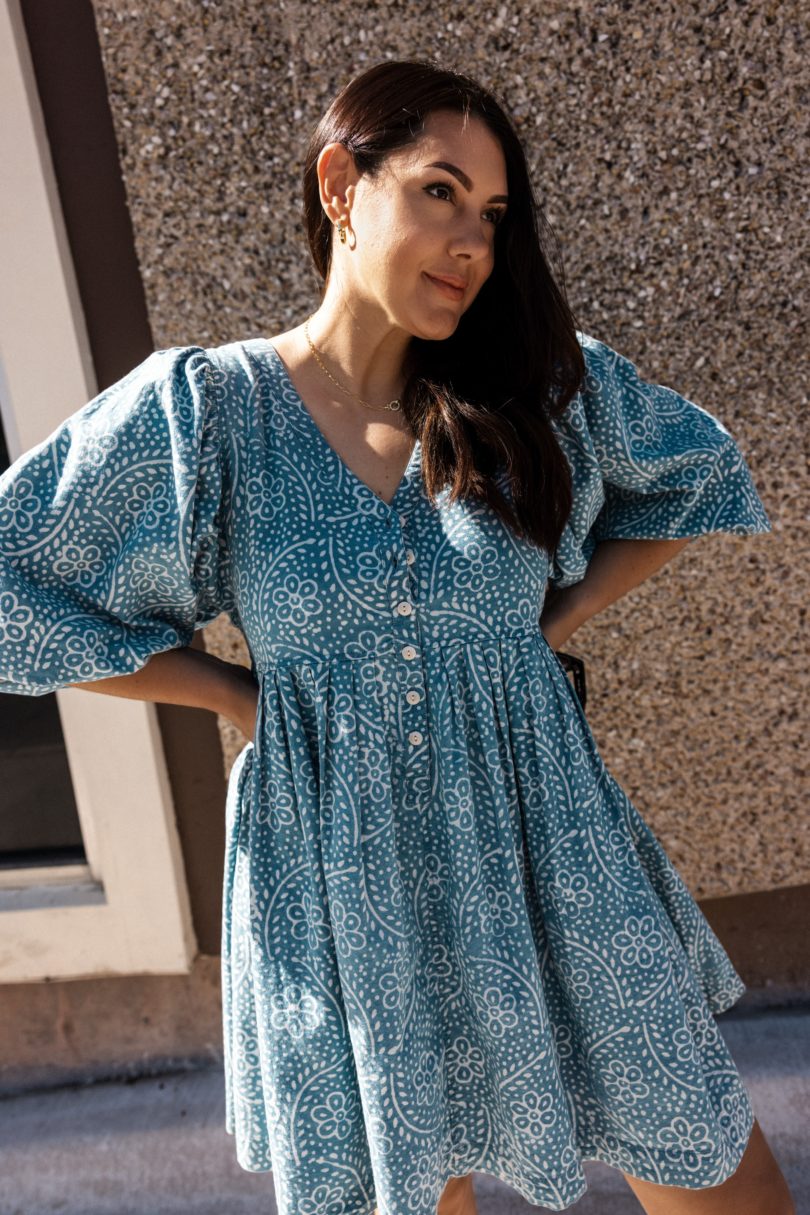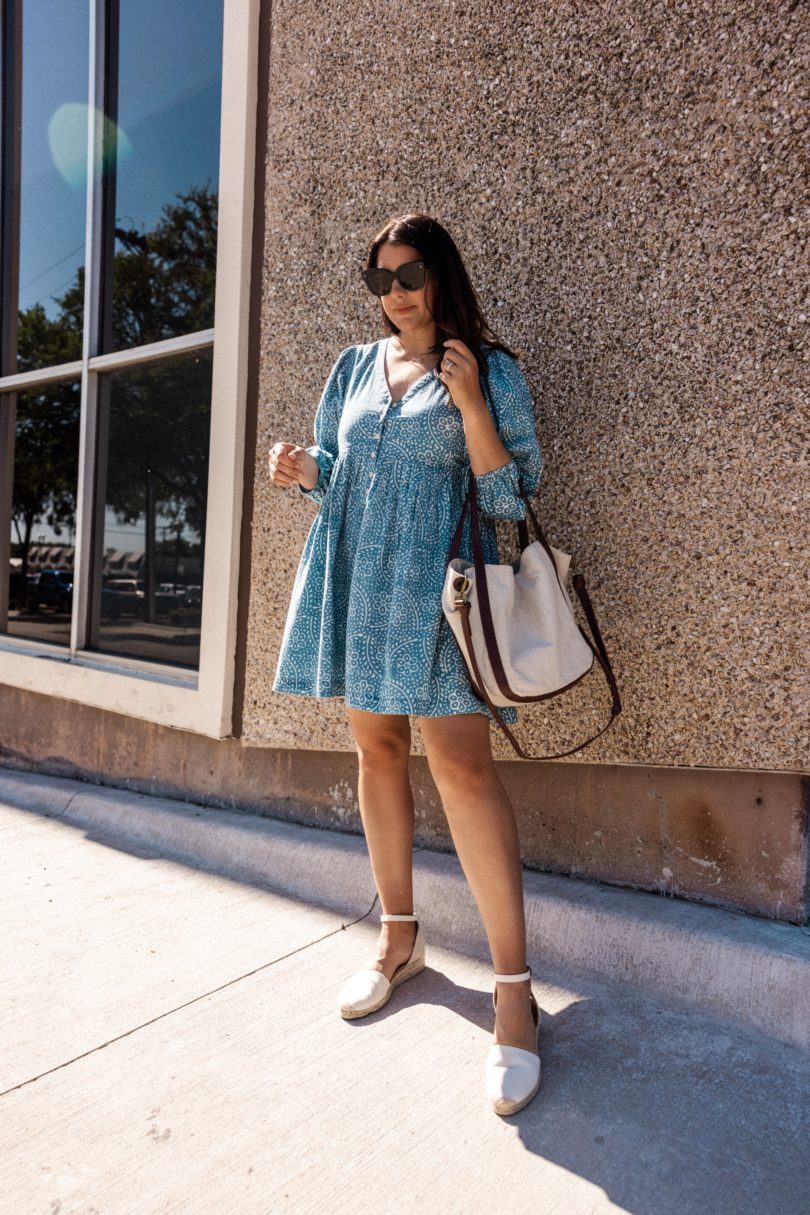 You don't need an influencer to tell you this but dress are back, baby. Everywhere I turn it's a new dress in a new store. Which is hard for someone like me, who turns a lot…and okay, who shops a lot. Madewell is for sure to blame for this because I feel like every week they have a new dress that is made specifically for me. Are they doing this on purpose so that I'll buy them all? (Yes.) Well it's working.
Yeah you guess it — this dress is from Madewell. I love the bubble sleeves and the length is just right. If you are going to have long sleeves on the dress, you gotta have some leg showing. I don't make the rules, I just enforce them on the internet. Let's see — I am in the large because I found it in store and they didn't have a medium but honestly I like this size. It's obviously a looser fit so if you need some more room for boobs you can size up but I'd say overall it's true to size. You can find this pretty dress here! 
Oh and these espadrilles are actually comfortable! Rare find! I'm in my true size 10. Find them here. 
PS: June / Summer capsule coming this week!!