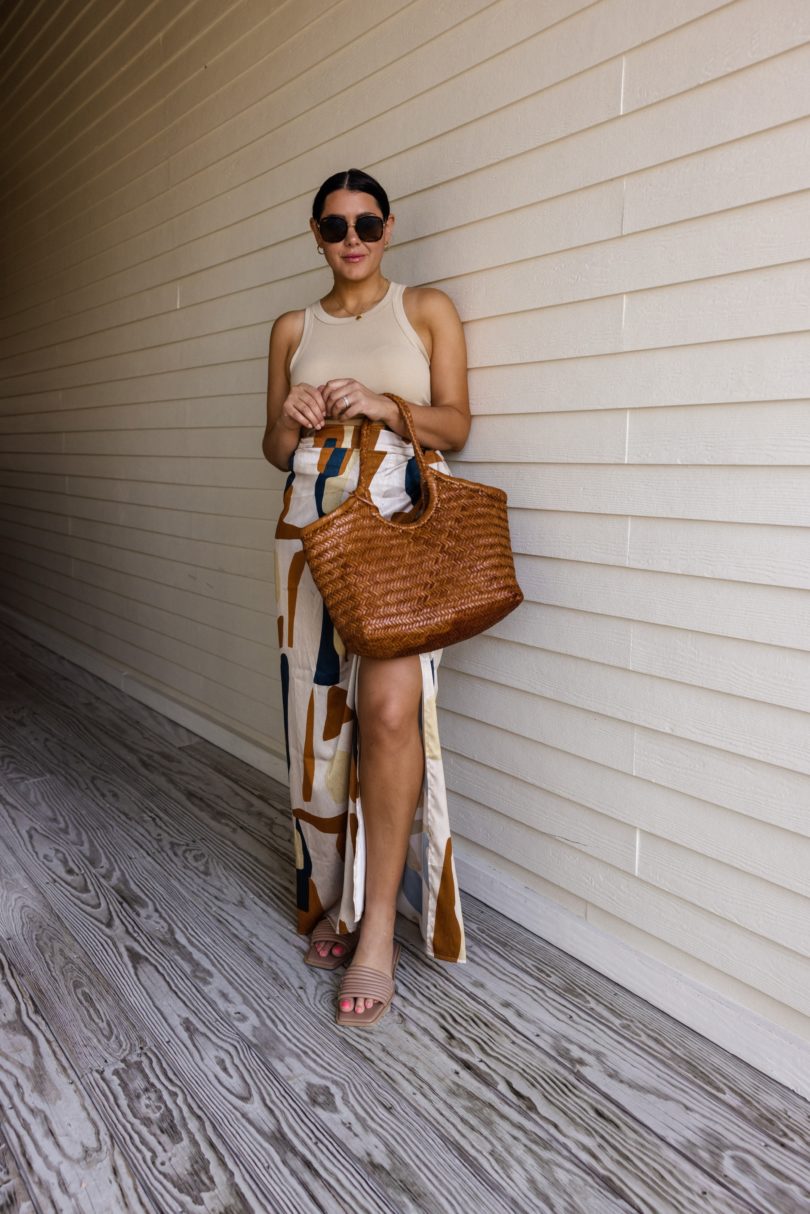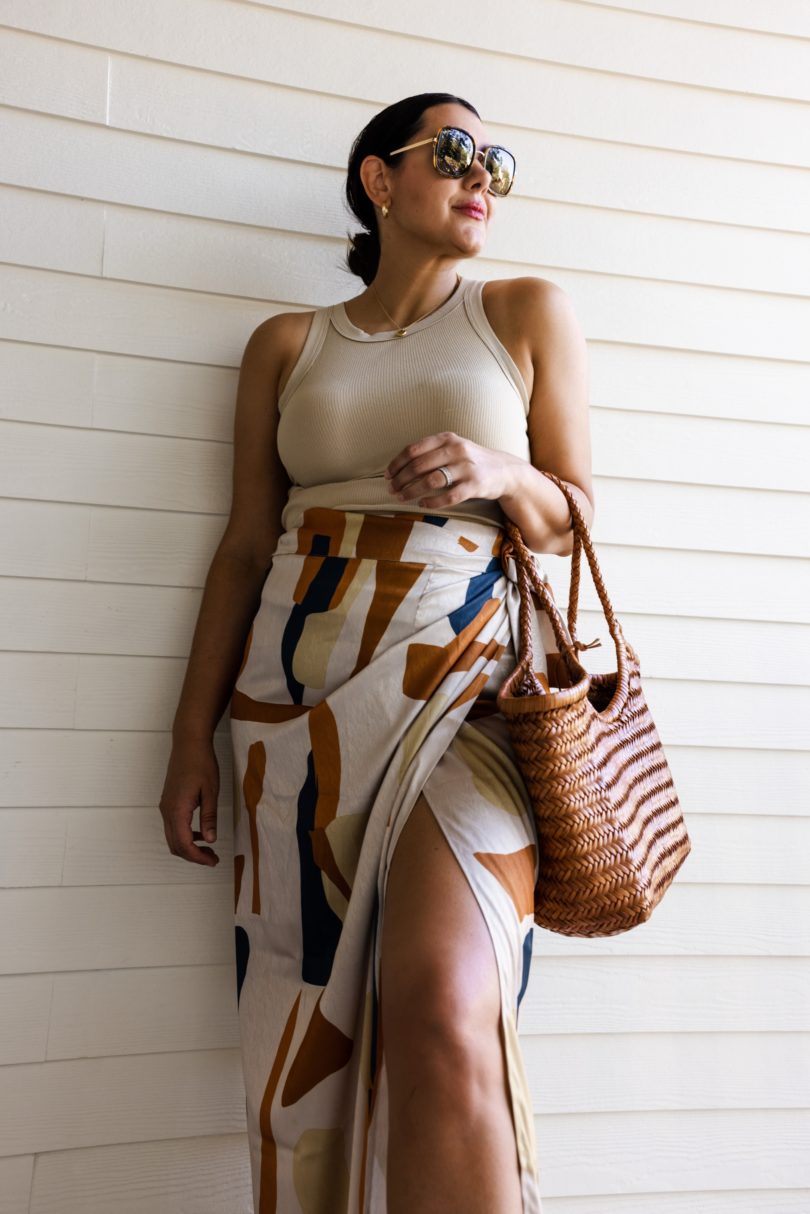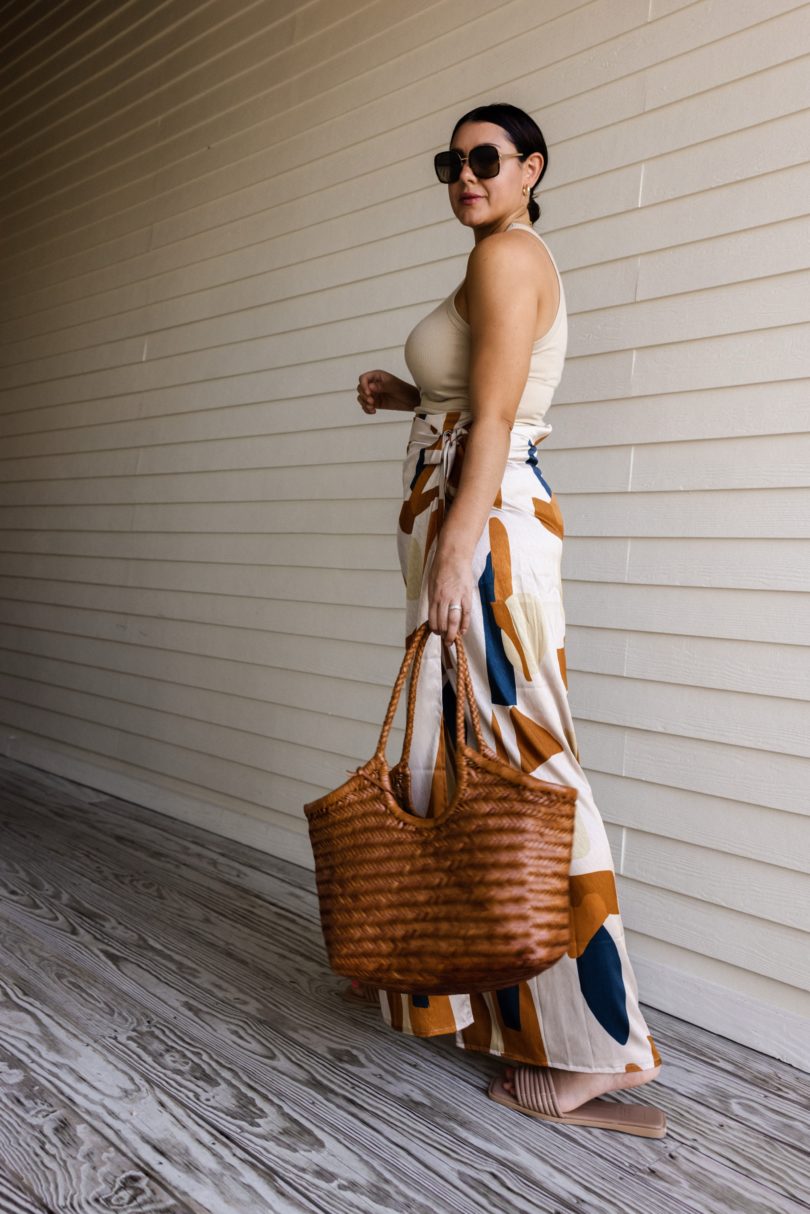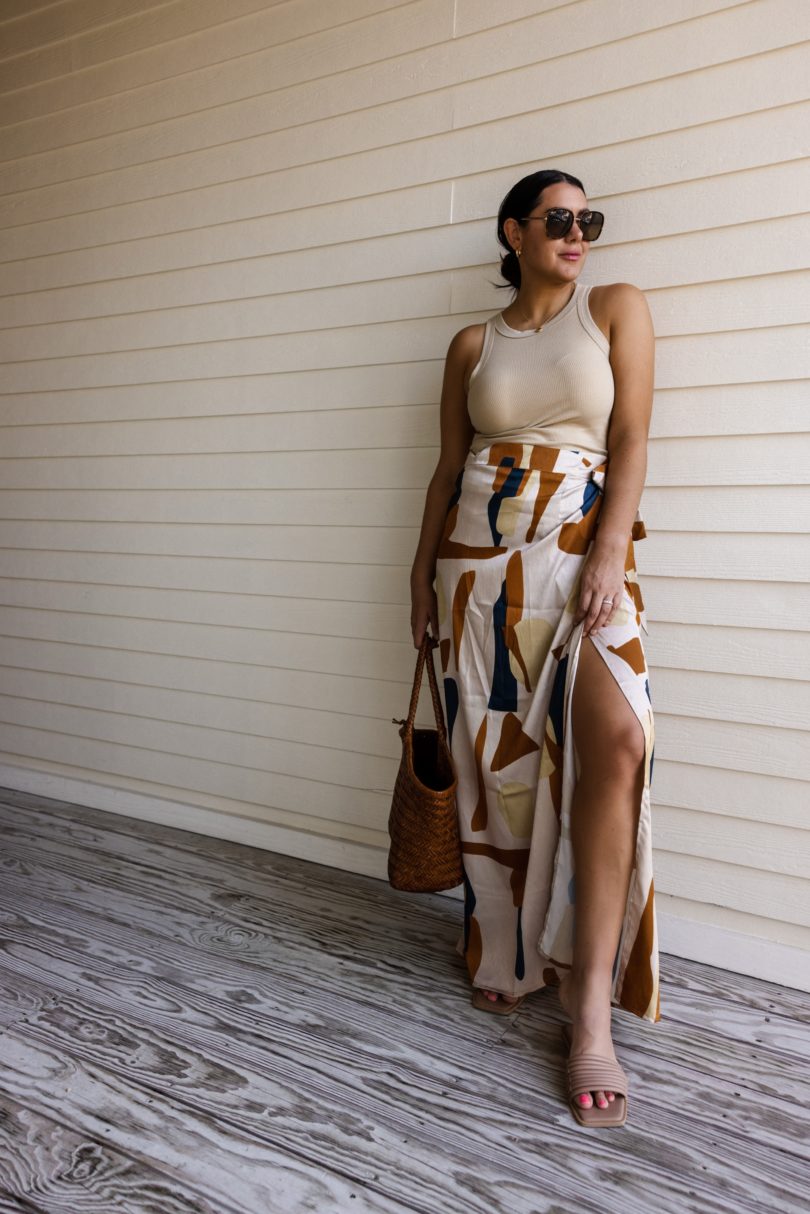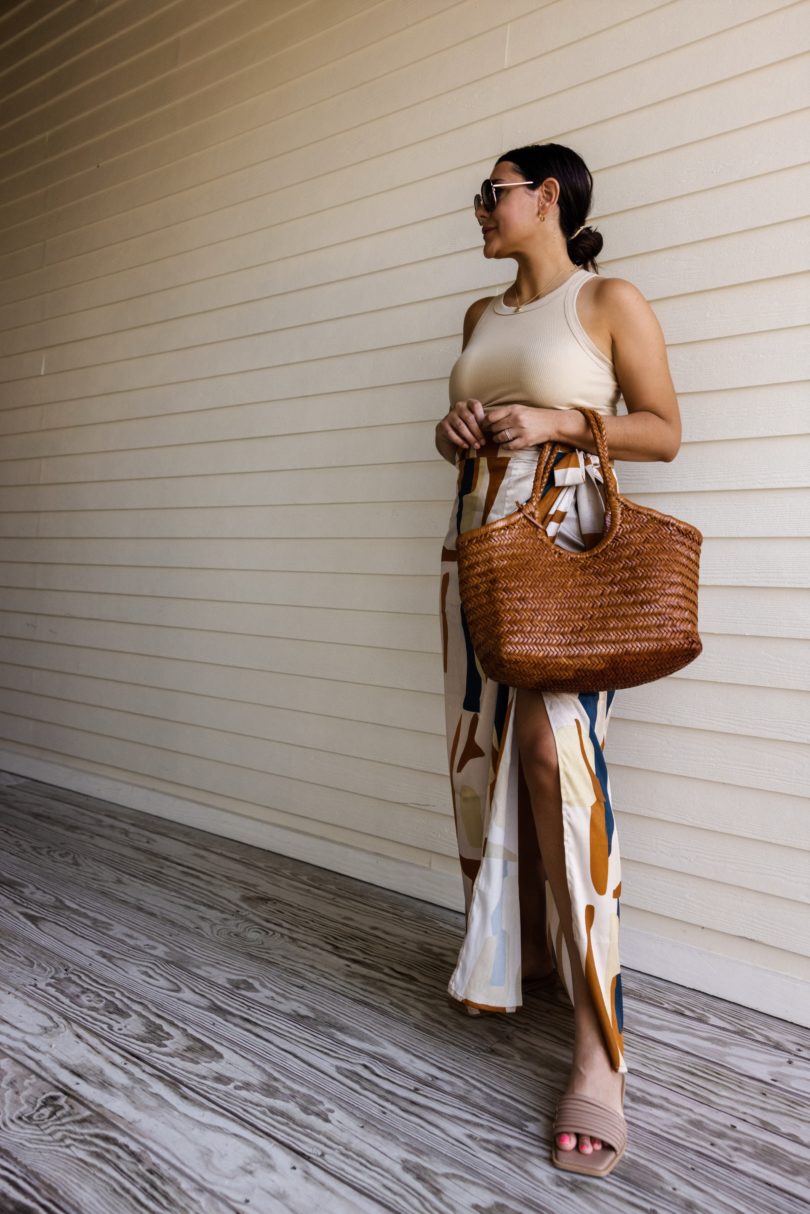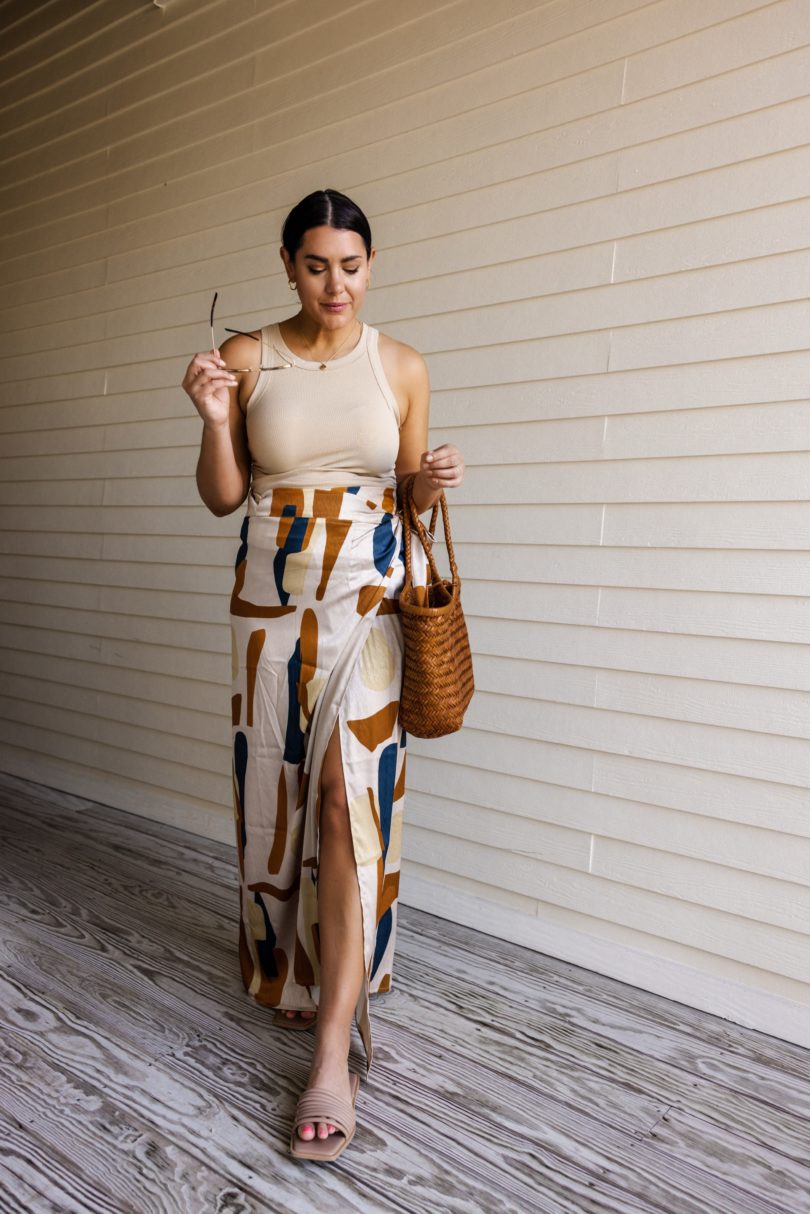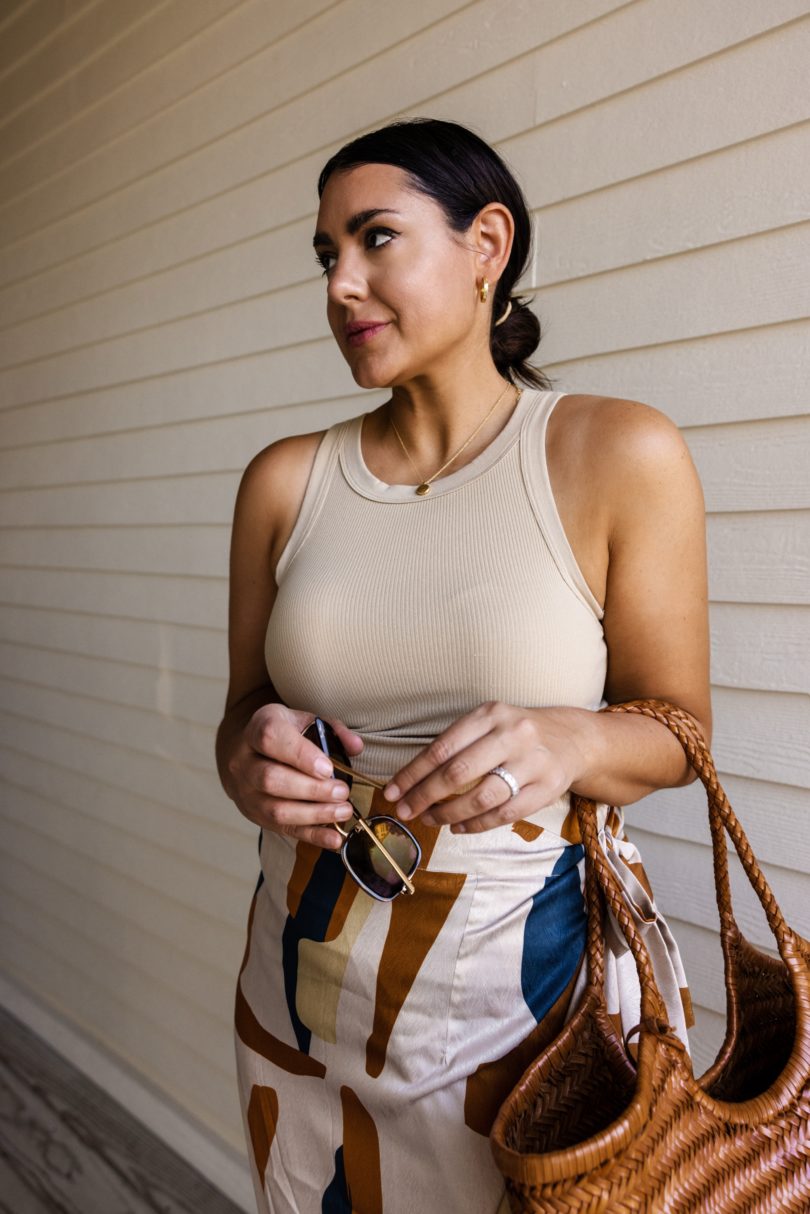 Hello from the beach! We headed out to Seaside, Florida with my parents to kick off an early summer with a beach vacation. This is the second year we've stayed at this condo at Watercolor and it is so nice and close to the beach. This year we ventured out and actually discovered the city of Seaside and let me tell you — adorable. We got a lot of pretty photos down there so get ready!
This outfit I wore to dinner one night and I am obsessed with this skirt. Like everything about it is perfect to me. It's a wrap skirt, so it automatically feels very summery and relaxed. The fabric has a vintage feel, with almost a stamped pattern on it, and it drapes beautifully. (Also no I don't mind that it's polyester. It's a lot of fabric and if this was high quality silk I wouldn't be able to afford it, let's be real.) It's not lightweight but it's cool because of the silhouette. Pairing it with this tank was perfect. (I'll get to this tank in a bit! It's a favorite.) I am wearing the m/l of the skirt. Find it from Nordstrom here!
This tank is hands down my favorite tank I've found. I like it better than Loft, Nordstrom, etc. And it's from the Gap of all places! Lots of colors, lots of sizes. I am in the medium, fit is TTS. Find it here! Snag one before the sell out — I'm telling you it's the best!
Been wearing these slides non-stop this week. They actually work well at the beach / the pool too. I got them wet and since they're synthetic it just wiped right off. I am in my typical size 10 and they fit like a glove — well … a shoe. You know what I mean. Find them here.
You know what else worked well at the beach? This Etsy tote!! I love it ya'll. I wanted a straw look but in leather and I found this one from Etsy and let me tell you — she is a traveler. I just rolled her right up (that's how she ships) and she fit perfectly in my bag. I took it to the beach and pool and it worked so well. I even accidentally spilled some sunscreen in it and it wiped out great, with some effort of course. Also — if you buy this nice bag, you don't have to treat it as poorly. However, I give all of my bags written contracts of expectations. I WILL smash gum in there at one point, there WILL be cap-less markers at all times, endless amounts of crumpled reciepts and something wet WILL be spilled.