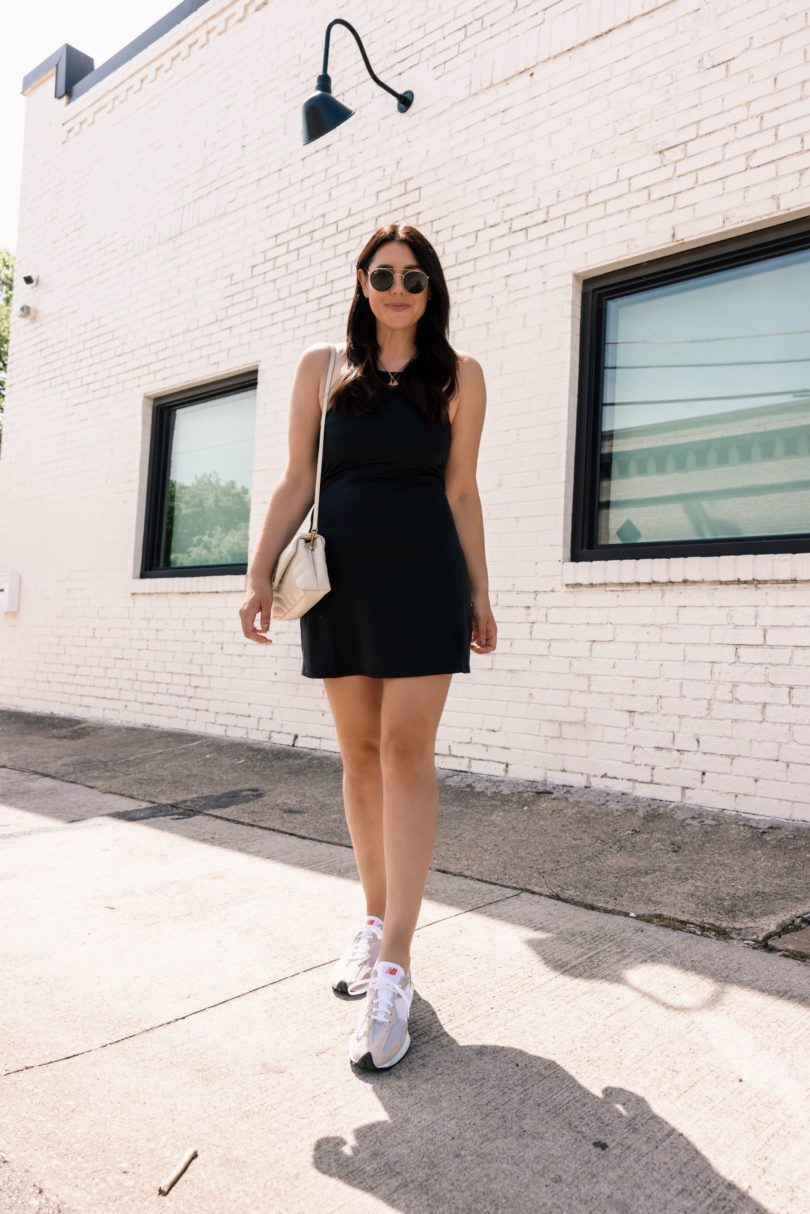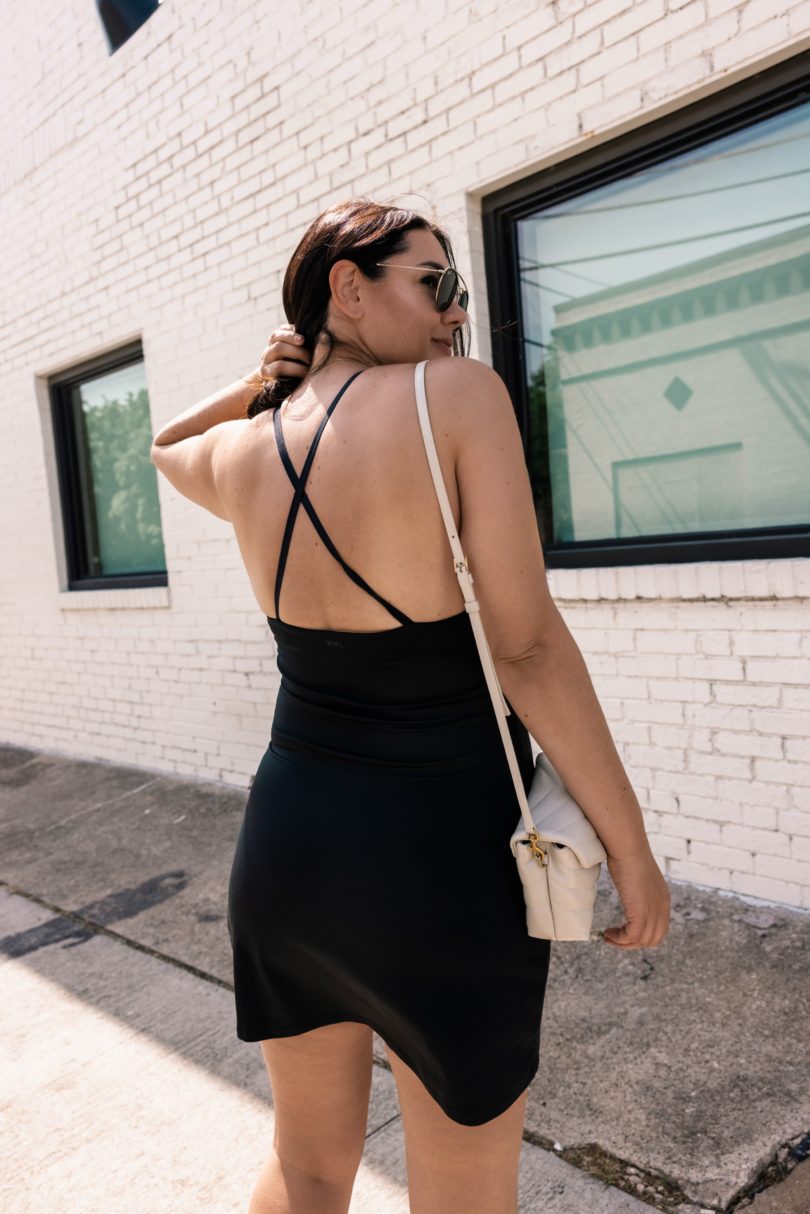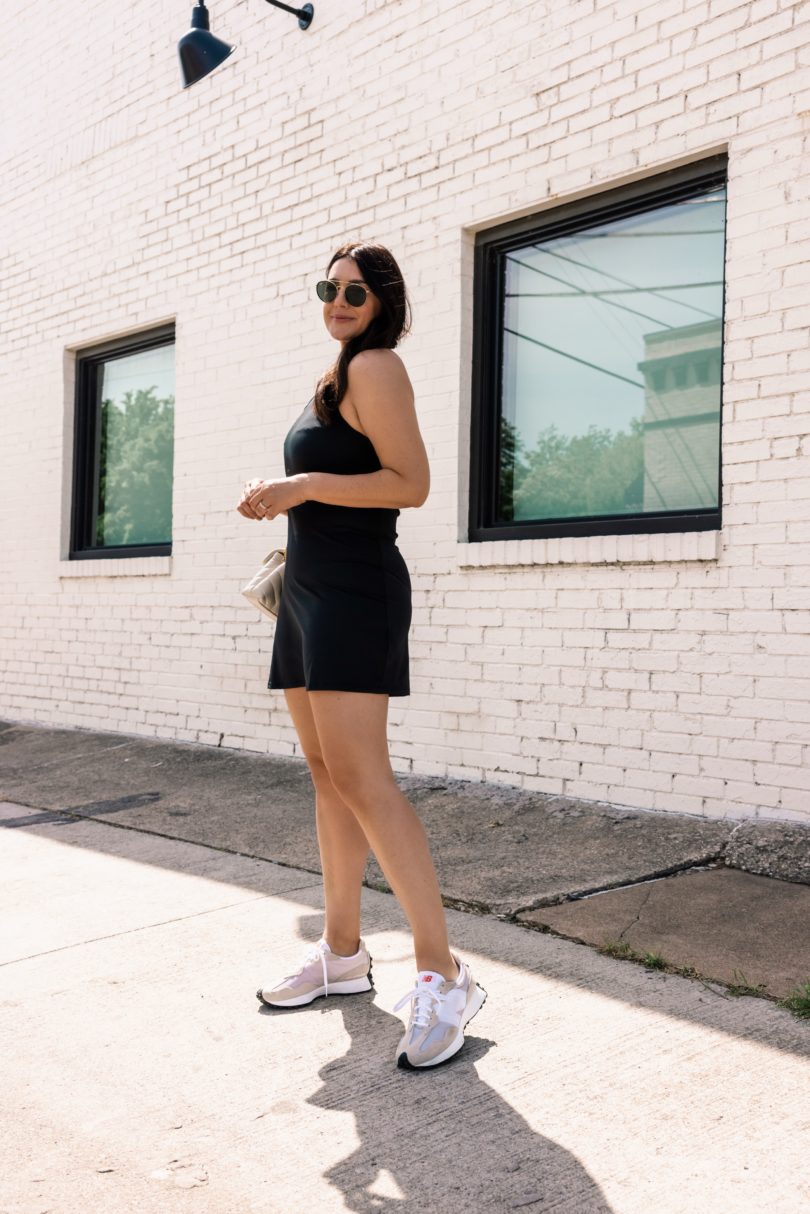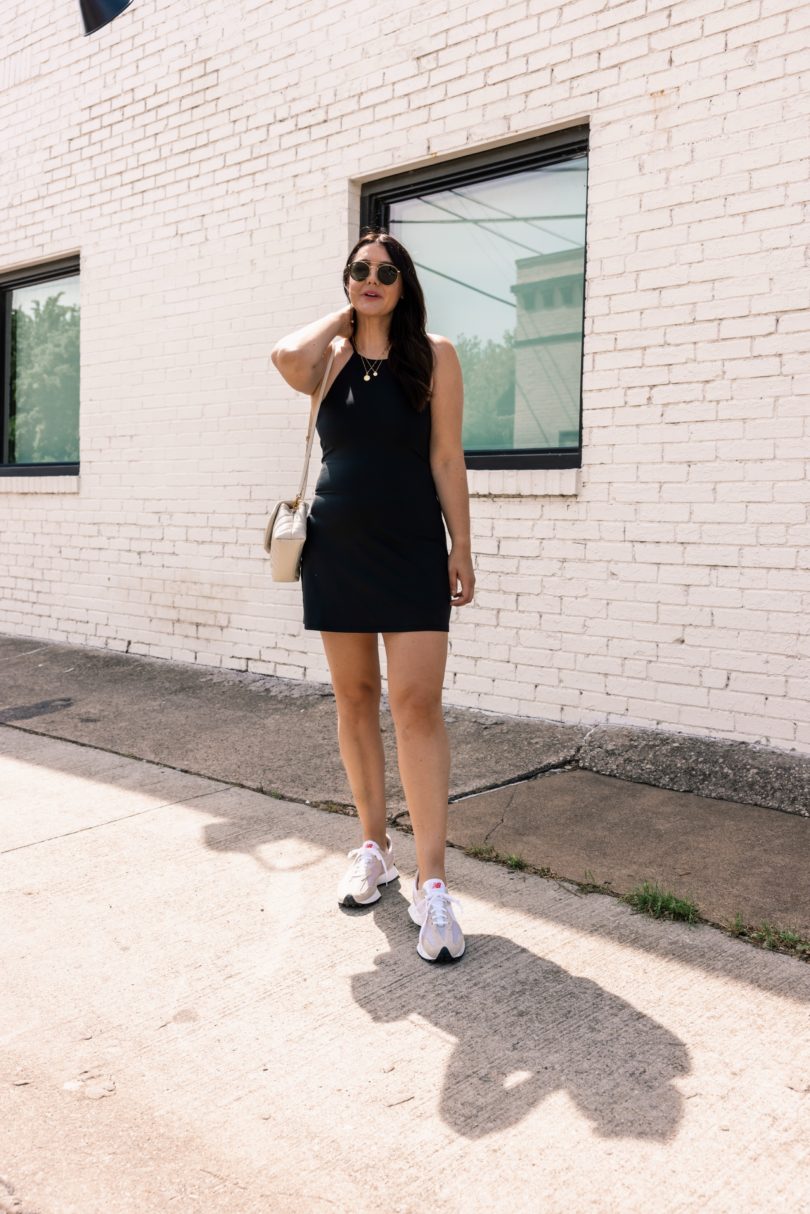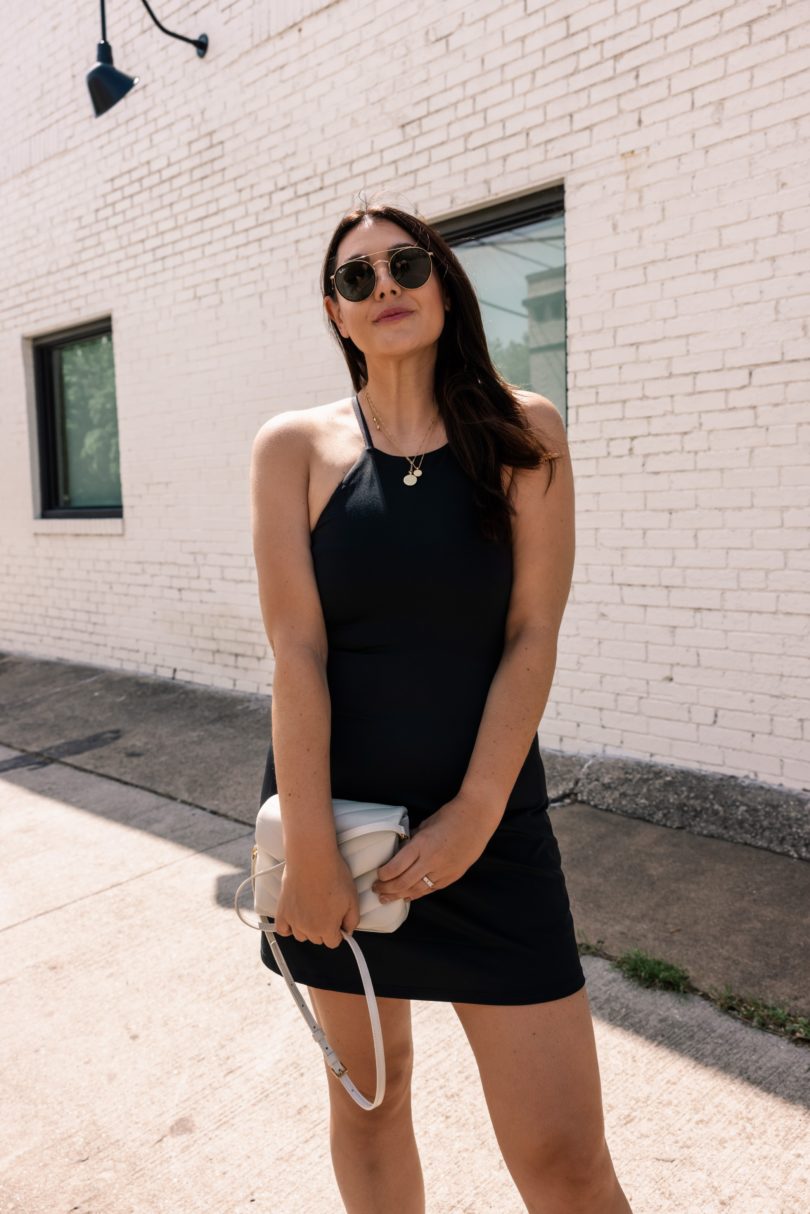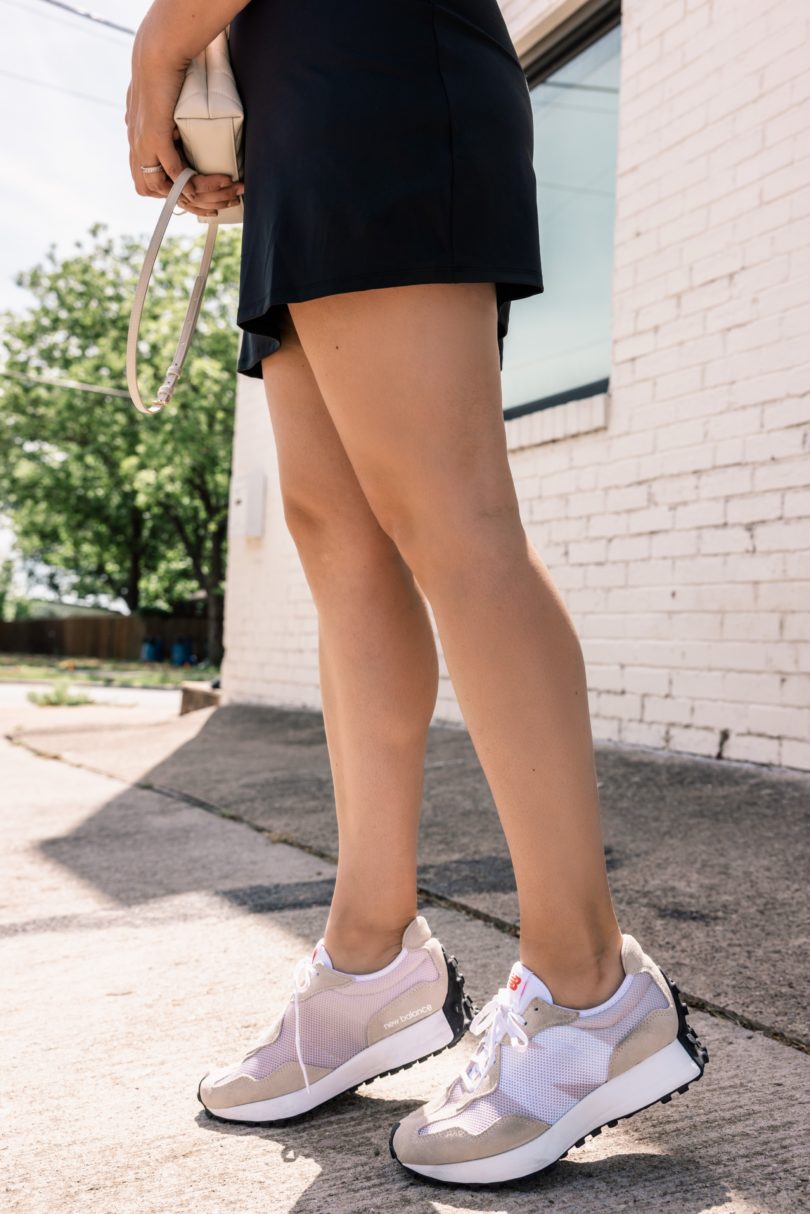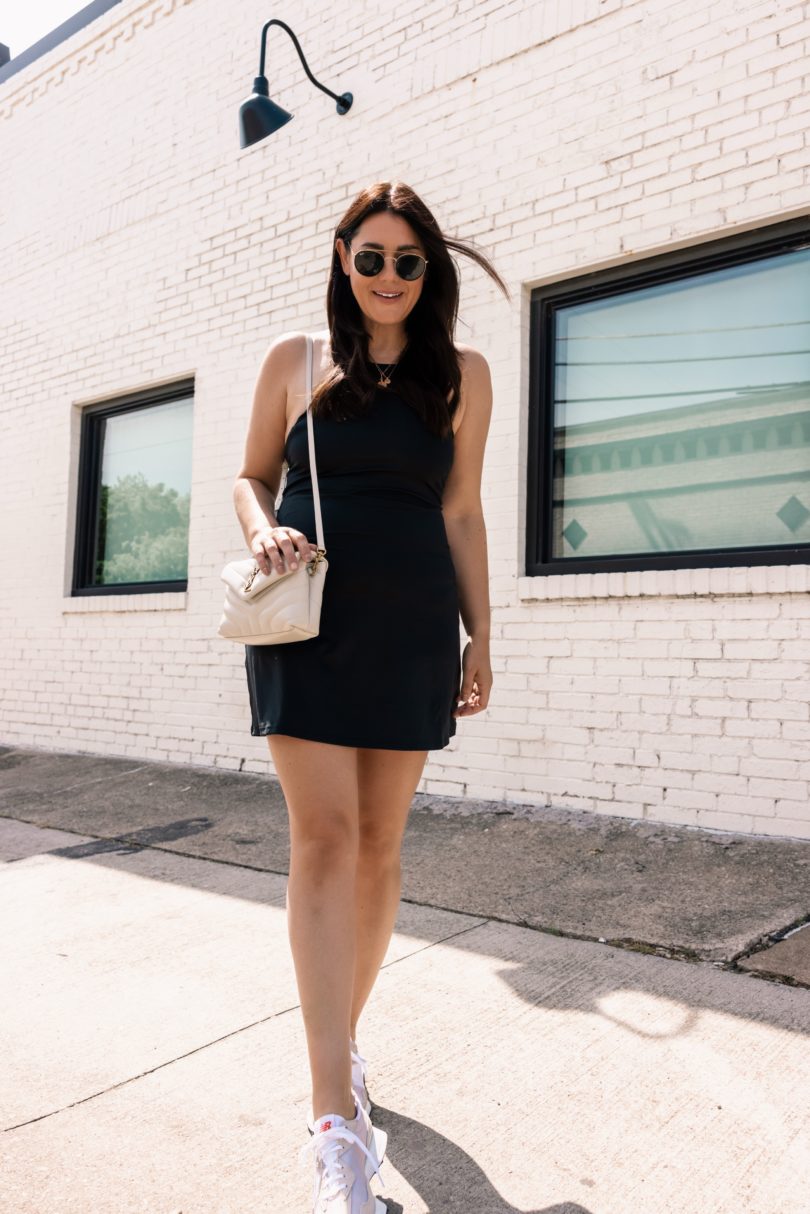 Happy Monday! I wanted to share this workout dress from Madewell because it is going to be a summer favorite, I can already tell. They are selling out fast in some sizes, but the green is in full stock! I've added it to my cart because I want this dress in every color. It's lightweight, easy to wear and perfect for summer. There are little shorts underneath so it fits like a onesie, but the skirt looks like a dress. Only downside is there is no shelf bra (they should definitely add that!) but you can go bra less if you prefer (it was actually pretty tight for me to do so!) or one time I wore my bandeau with it and adjusted it below the straps in the back so I had some support up top but it wasn't seen. I am in the medium. Only size up if you don't want it to be fitted! Same material as their MWL leggings — soft, stretchy yoga material.
Find this dress here!
What do you think about workout dresses? A go or a no?