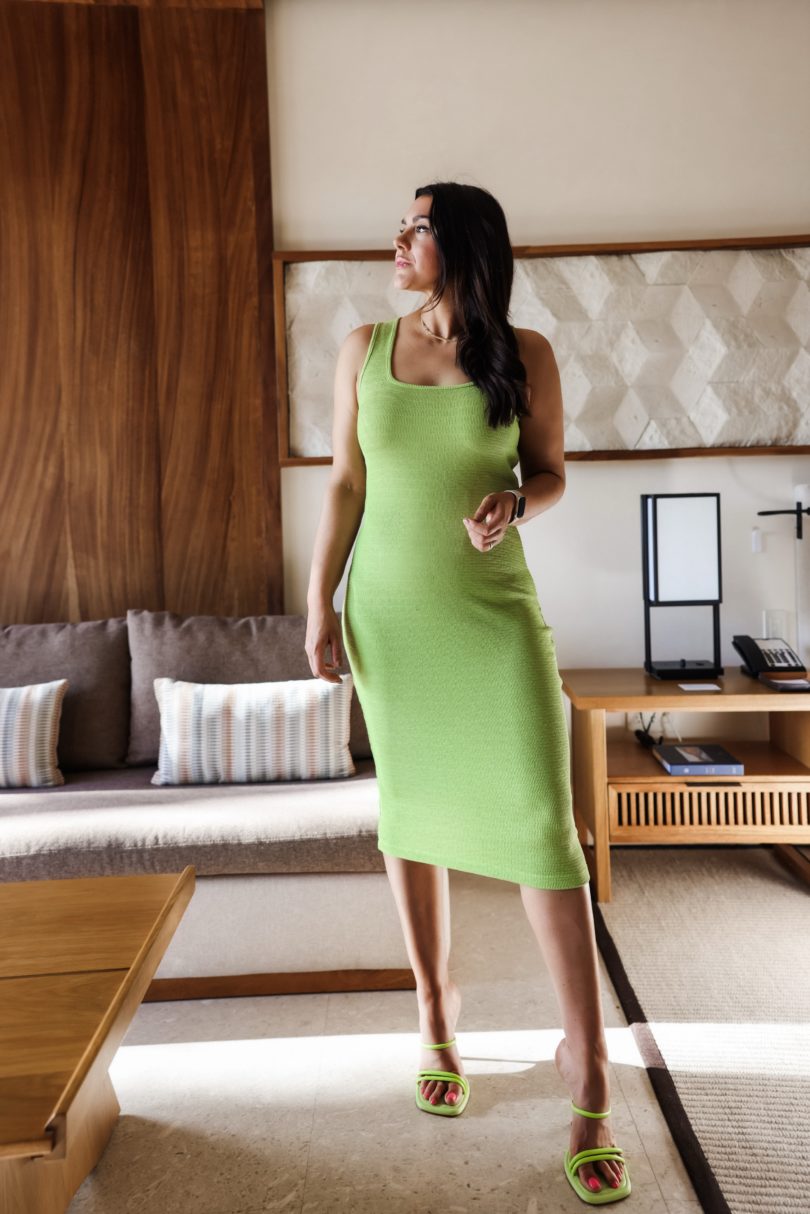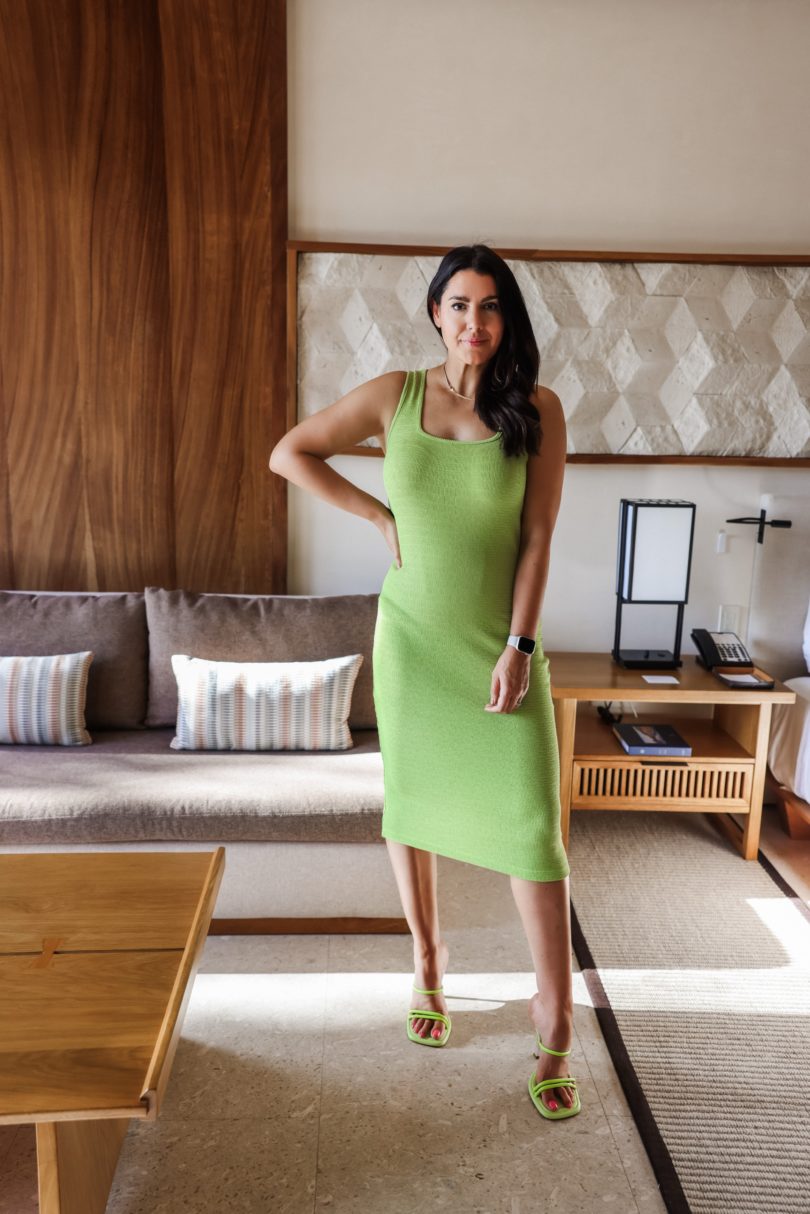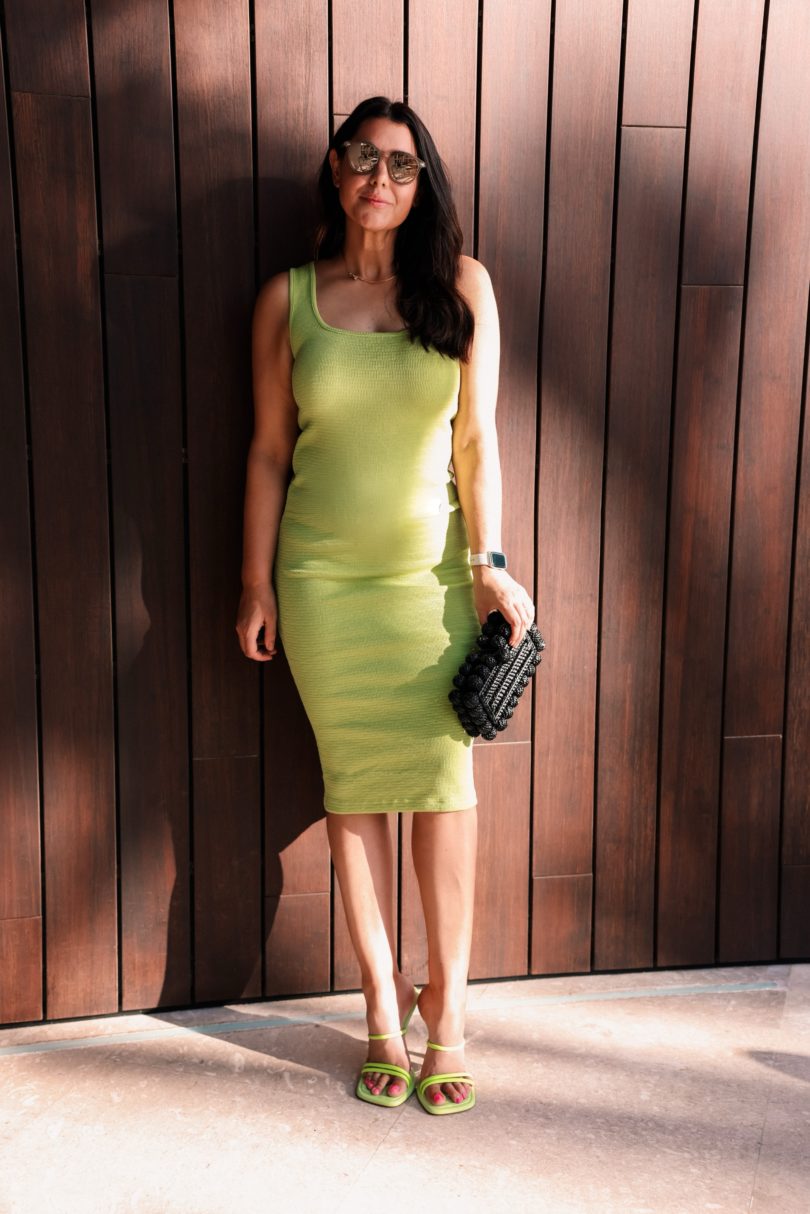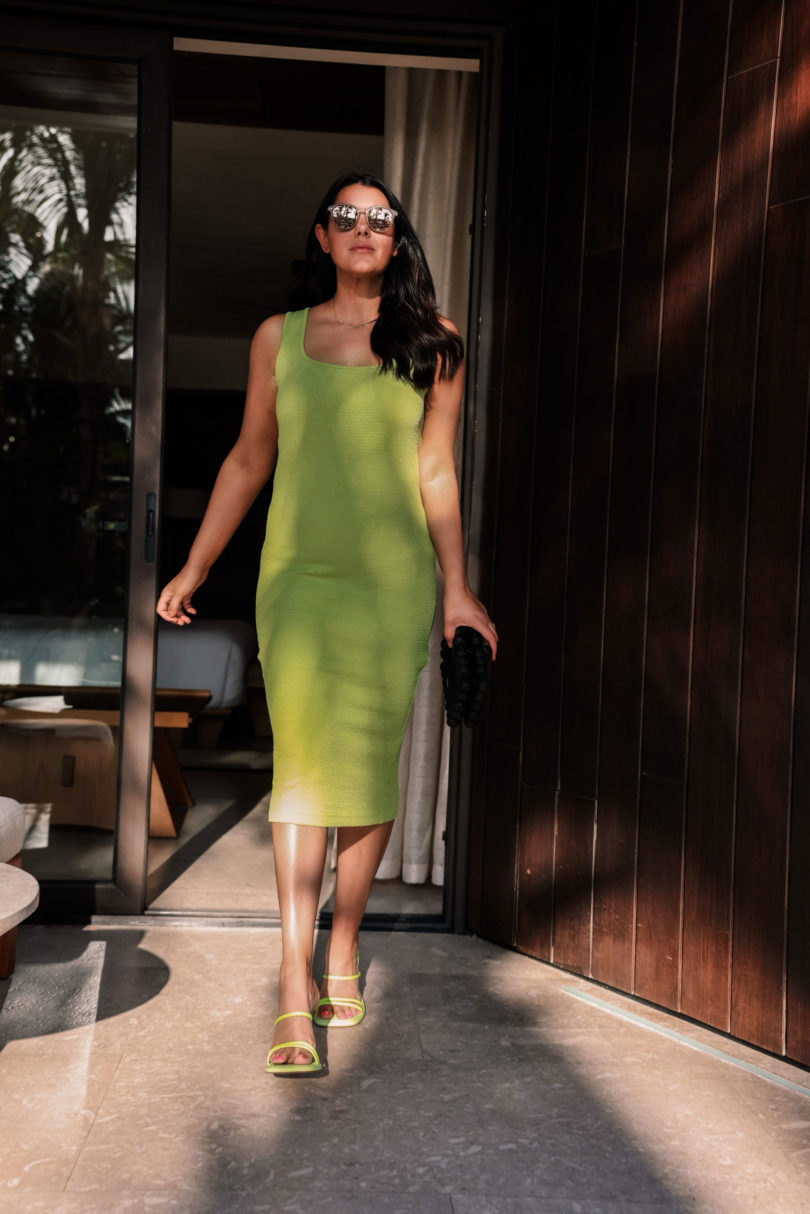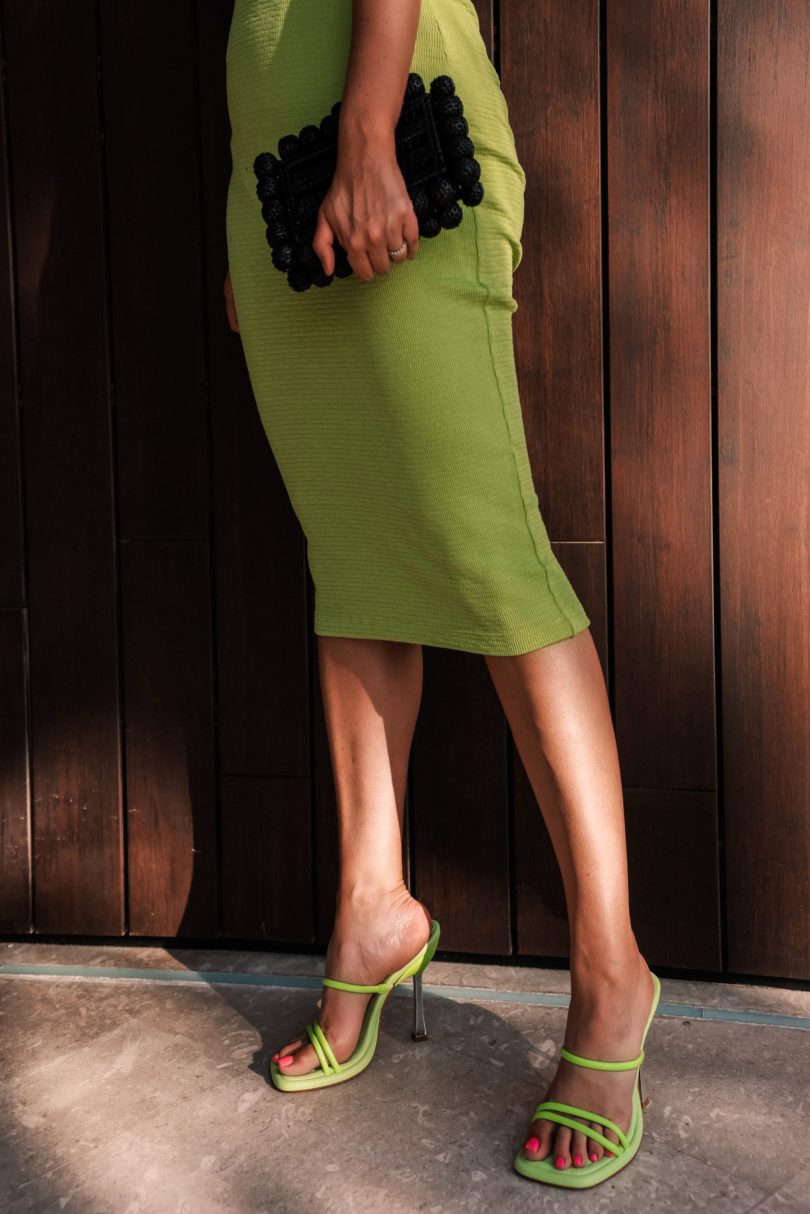 This is sadly the last of my vacation content. Some of you may be excited to return to regular programming but I for one will miss that spray tan life. This was actually the very first outfit we shot in Cabo; I wore this dress to dinner at Nobu. Now I made a mistake and paired the worst shape wear in history with it so I didn't feel super comfortable. (I could go on a tirade but I won't — it's the IG-targeted Honeylove. 0/10. If they target you, don't do it. Shows every lump, makes MORE bumps and is super uncomfortable.) I realized later that just normal seamless underwear is the way to go with this dress. The fabric has a bit too much structure to put more structure of boned shape-wear underneath. So do as I say, not as I did — just some nice seamless underwear will do.
Okay but that is not what this post was supposed to be about. We can talk underwear another day — let's talk about this loud hue of green. I knew it the minute I saw this dress I would love it. I'm kinda obsessed with this color right now. I'm calling it lime green, but it's a mix between lime, pistachio and avocado. I've rounded up a few other dresses in this hue in other price points below!
This Enza Costa dress I'm wearing here is a piece from Shopbop. It's a thicker, structured knit and incredibly easy to wear. Great weight for spring and summer. I love the neckline as well; it feels like a vague 90s throwback. I am in the medium, fit is TTS. Find it here!

Color Code: Lime Green