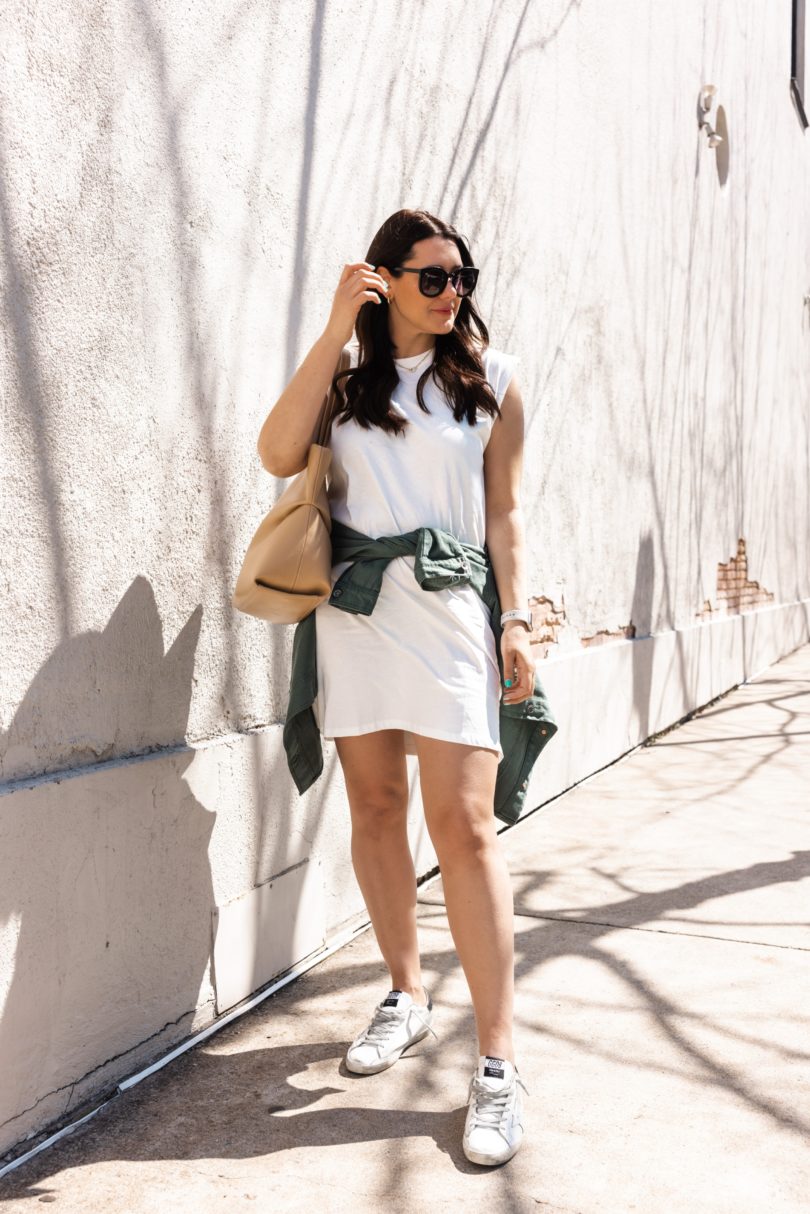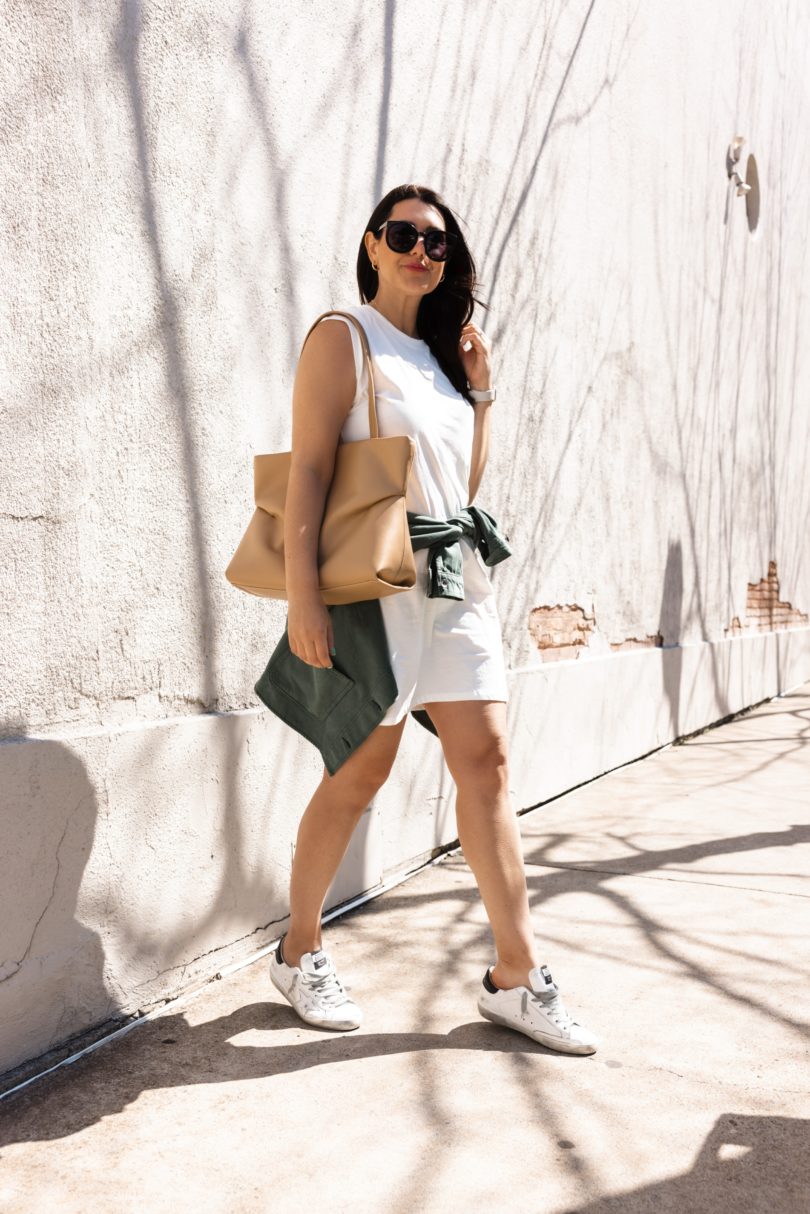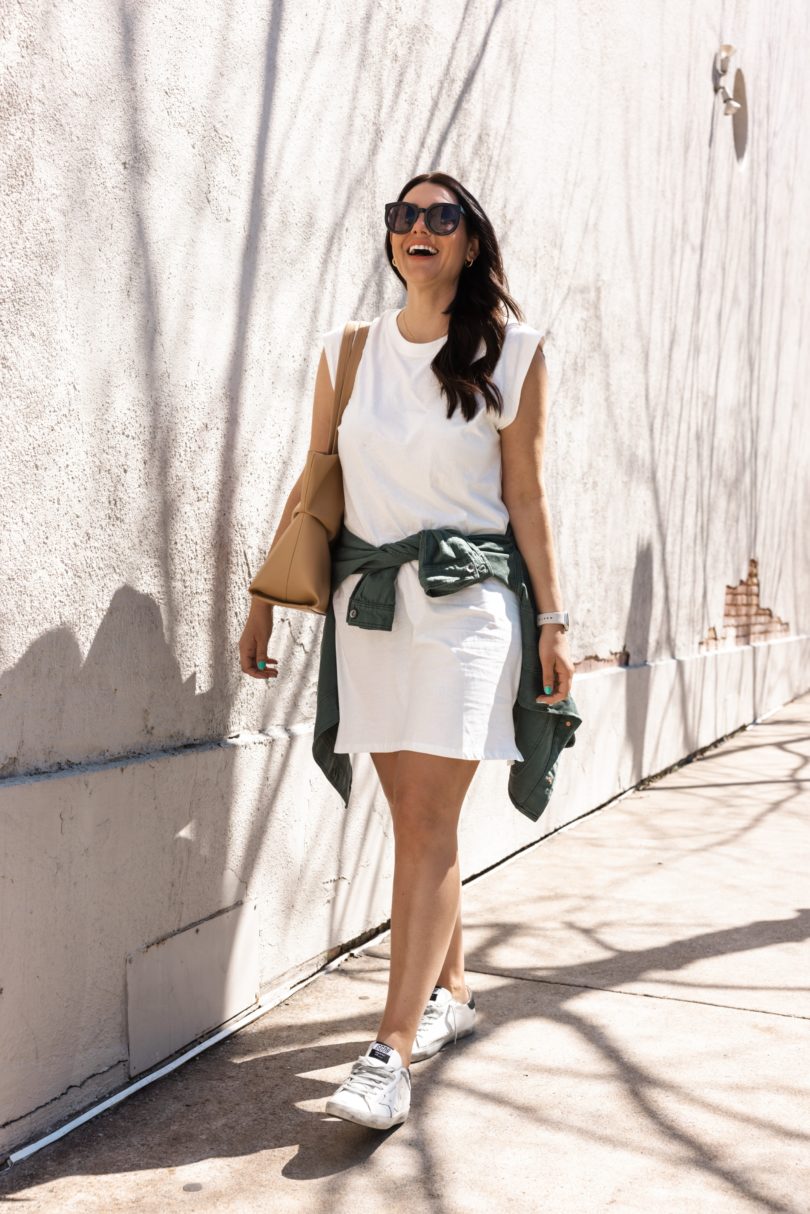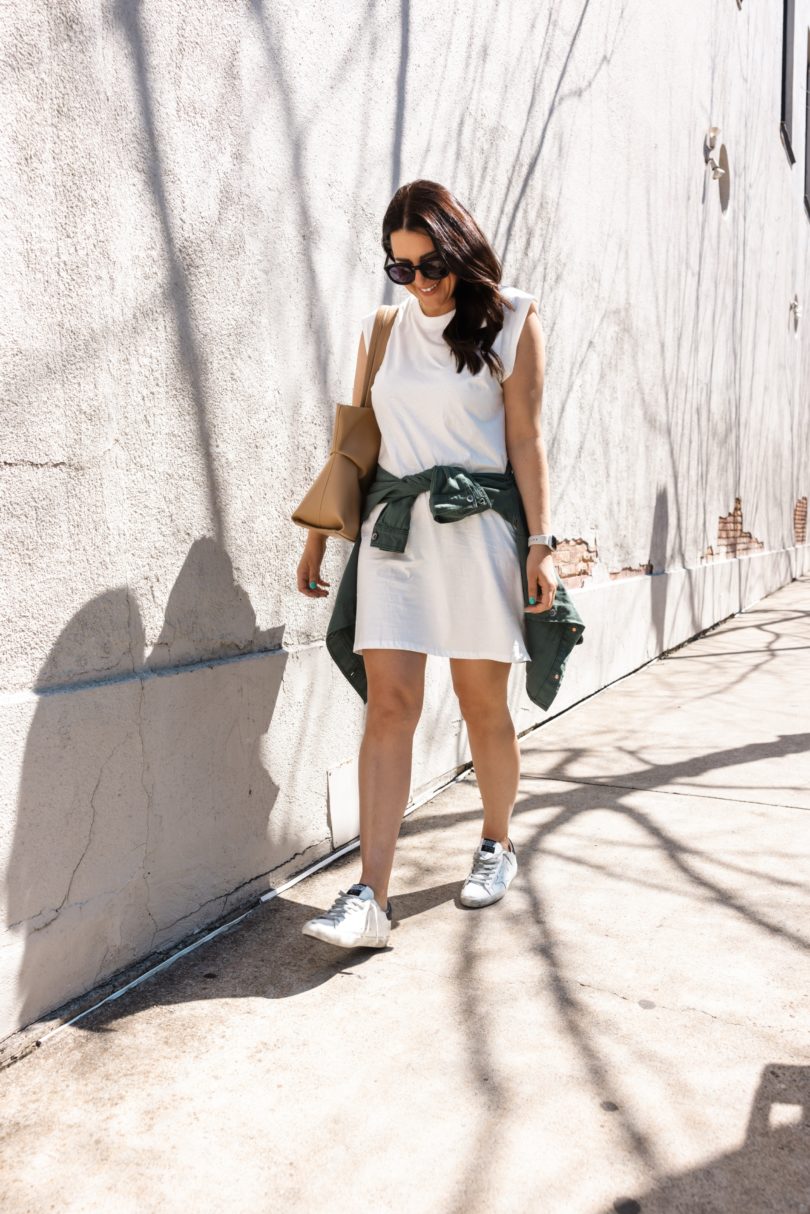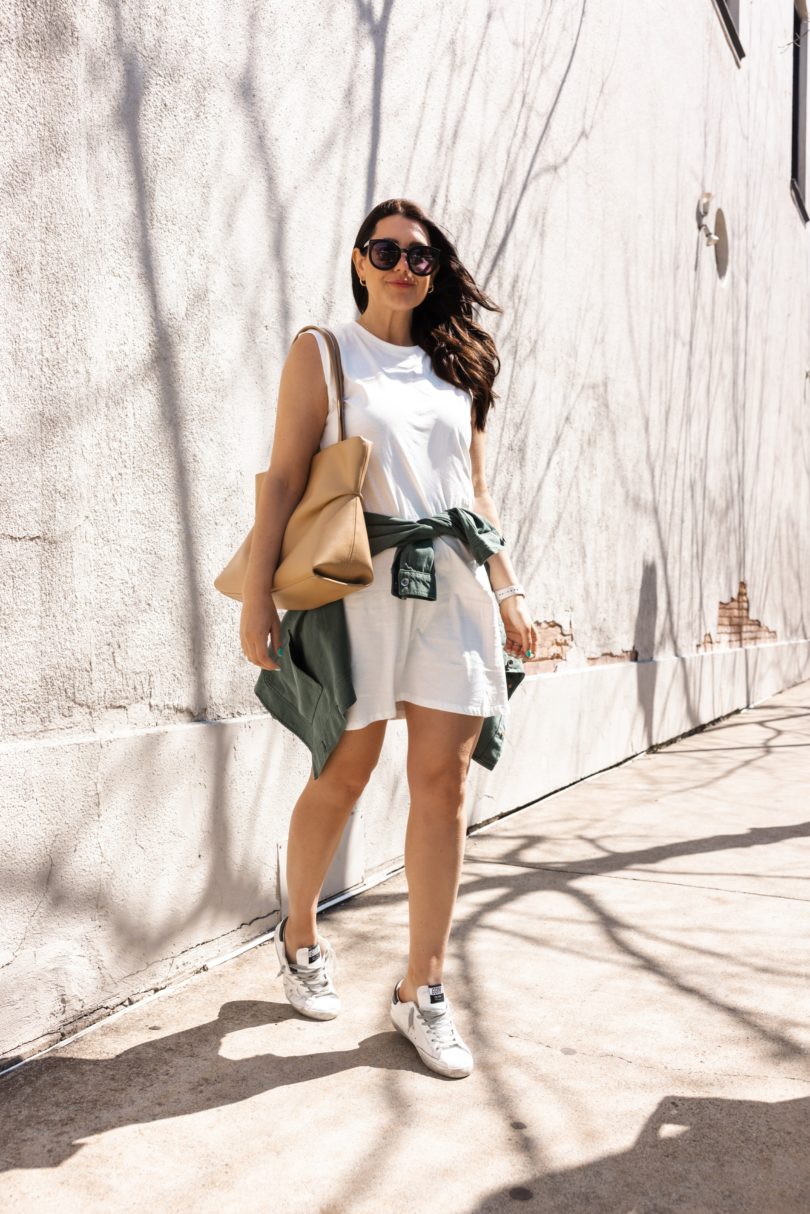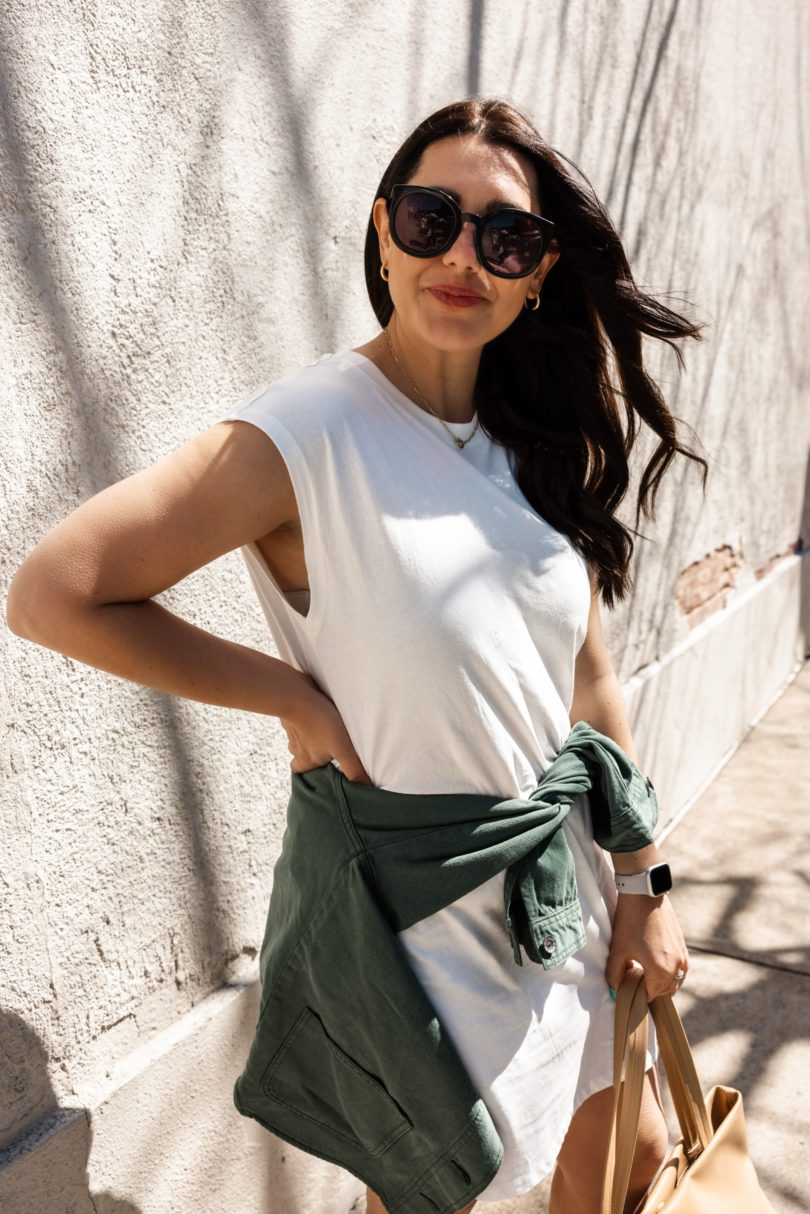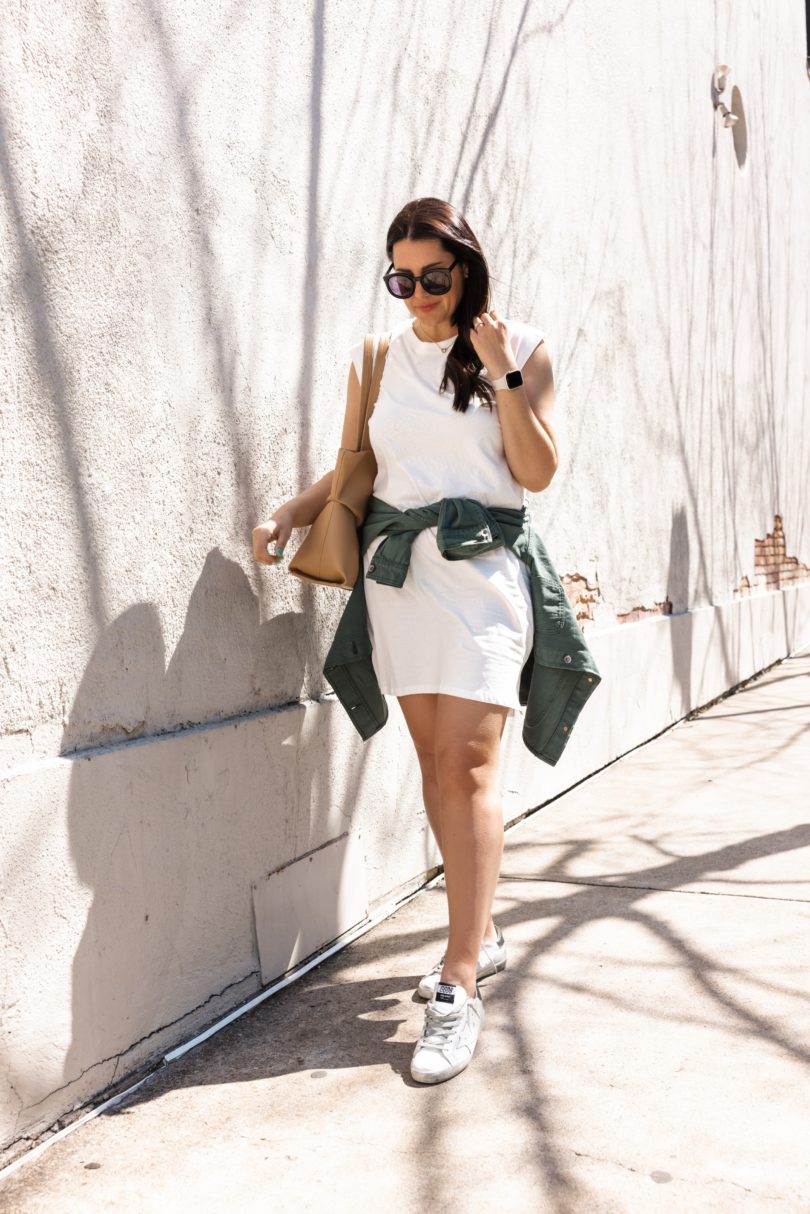 Happy Friday, ya'll! I thought I'd share this under $15 — actually its literally $10 right now — dress. I picked it up from H&M and it is one of those toss on and go kind of dresses, perfect for spring and summer. Especially summer because I love a quick dress that can double as a cover up. This one fits the bill perfectly.
Now the white is slightly sheer in the sun, so you can grab a color in this dress or just wear some nude underwear and/or a slip. But overall it fits true to size, looser fit — I'm in the medium. Find it here!
This anorak jacket from Target has been one of my favorites for years now. I think I got it in 2019 (and by think I know I did because I never forget a good Target buy.) It just fits right and the color is perfectly subtle. I wear the medium and you can find it here!