You know, I've never been one to celebrate holidays very well. Don't get me wrong — I'm not a grump — I *want* to celebrate but the holidays usually just sneak up on me and before I know it I don't have plans and if I have plans I don't have an outfit. So you know, might as well not go. 😉 But not this year, I've got big big plans with a 4 year old, my husband and a big pot of pasta. What are your plans for this year? We celebrate at home and if we are lucky we might get to sneak in a mid-week date but I've come to love celebrating with Gemma, too.
No matter what your plans, I thought I'd put together a few holiday themed outfits for you guys! Which outfit is your favorite? Let me know below.
Family Dinner Date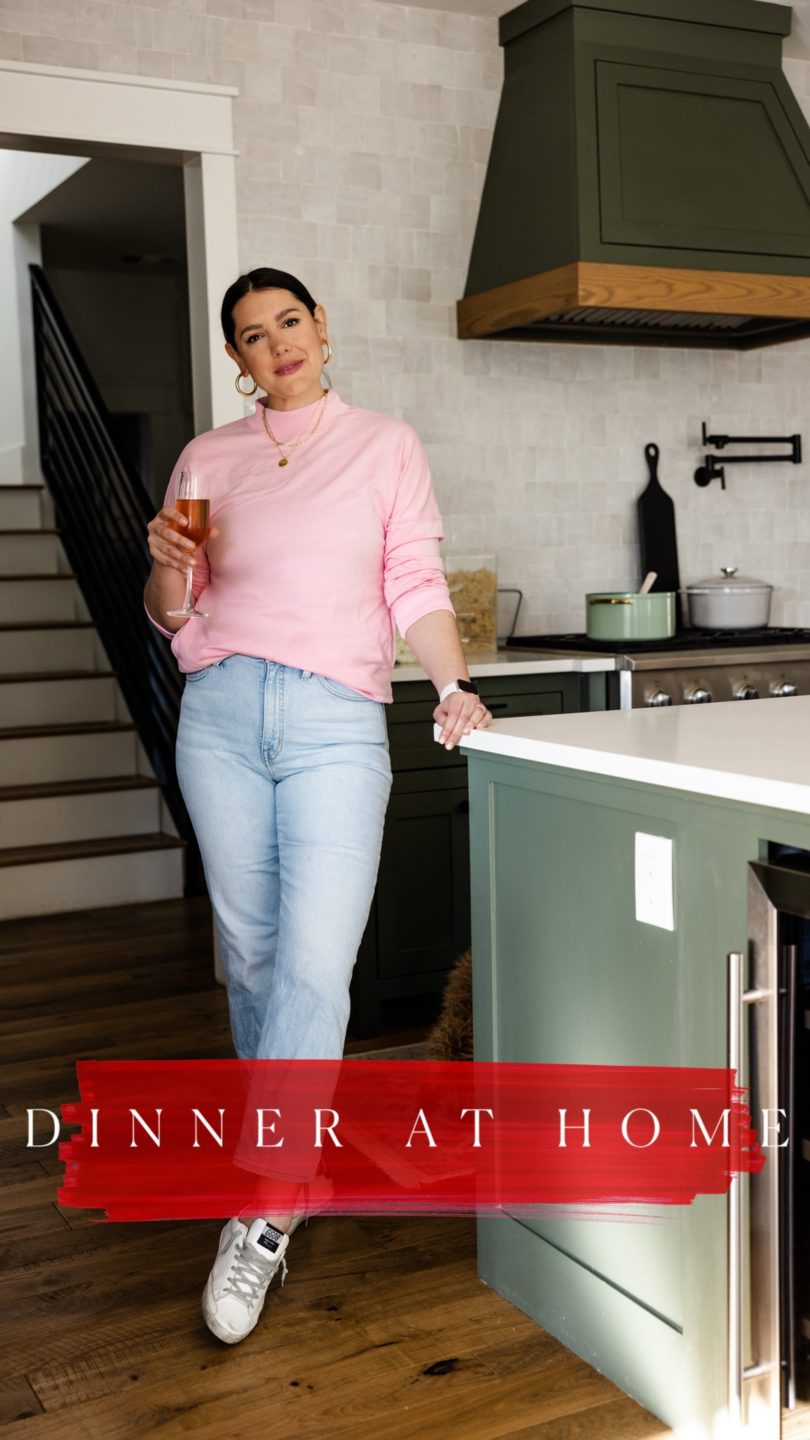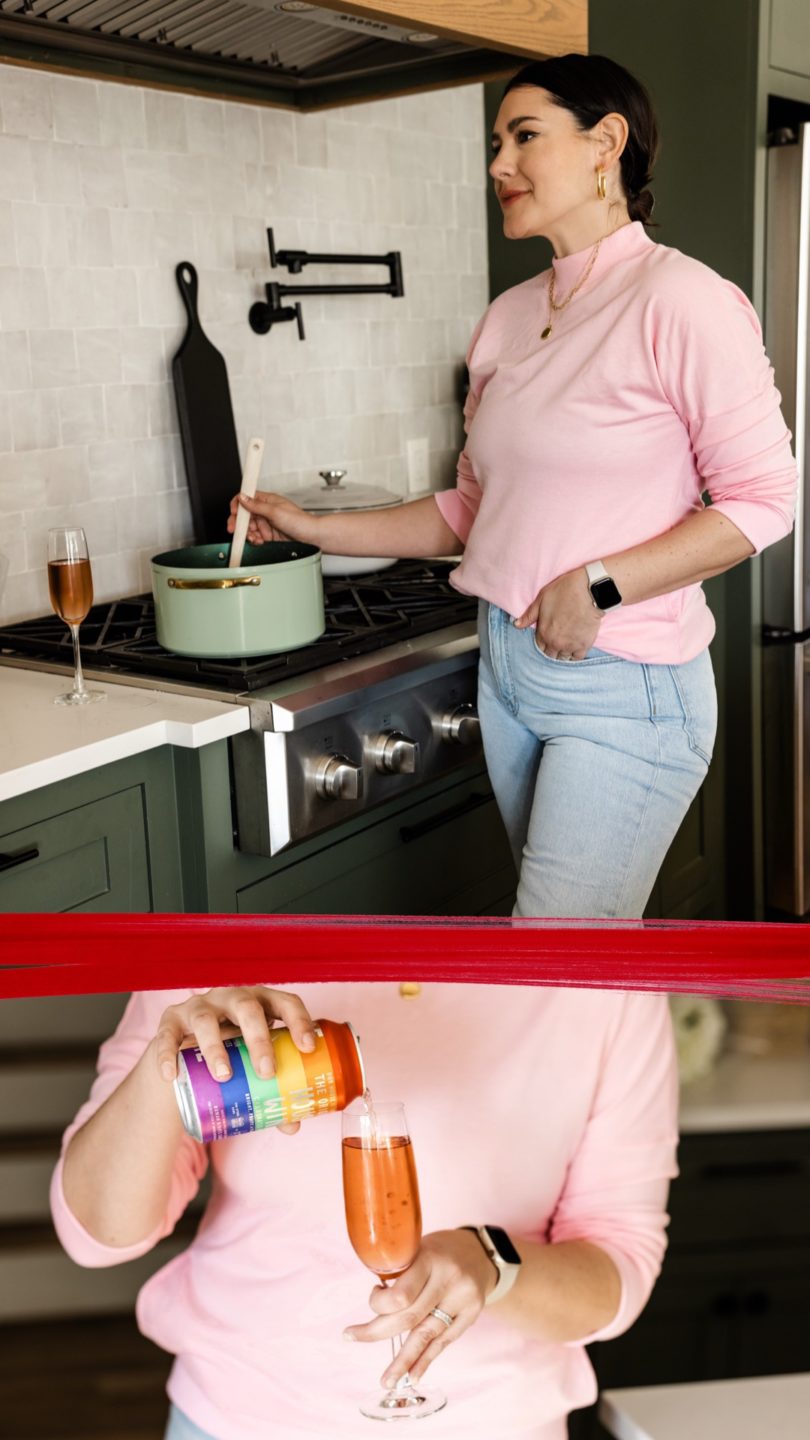 This is how we will be spending our Valentine's I can guarantee it. A big pot of pasta and some canned rose and probably some cookies if I know us. 10/10 recommend a family night in for Valentine's Day and pasta is always a crowd pleaser you know? This is kinda my everyday outfit anyways — a comfy top, jeans and some sneakers. I just made the comfy top holiday friendly 🙂
high neck tunic / Madewell jeans / golden goose sneakers  / Madewell chunky hoops / Madewell necklace
Galentine's Get-Together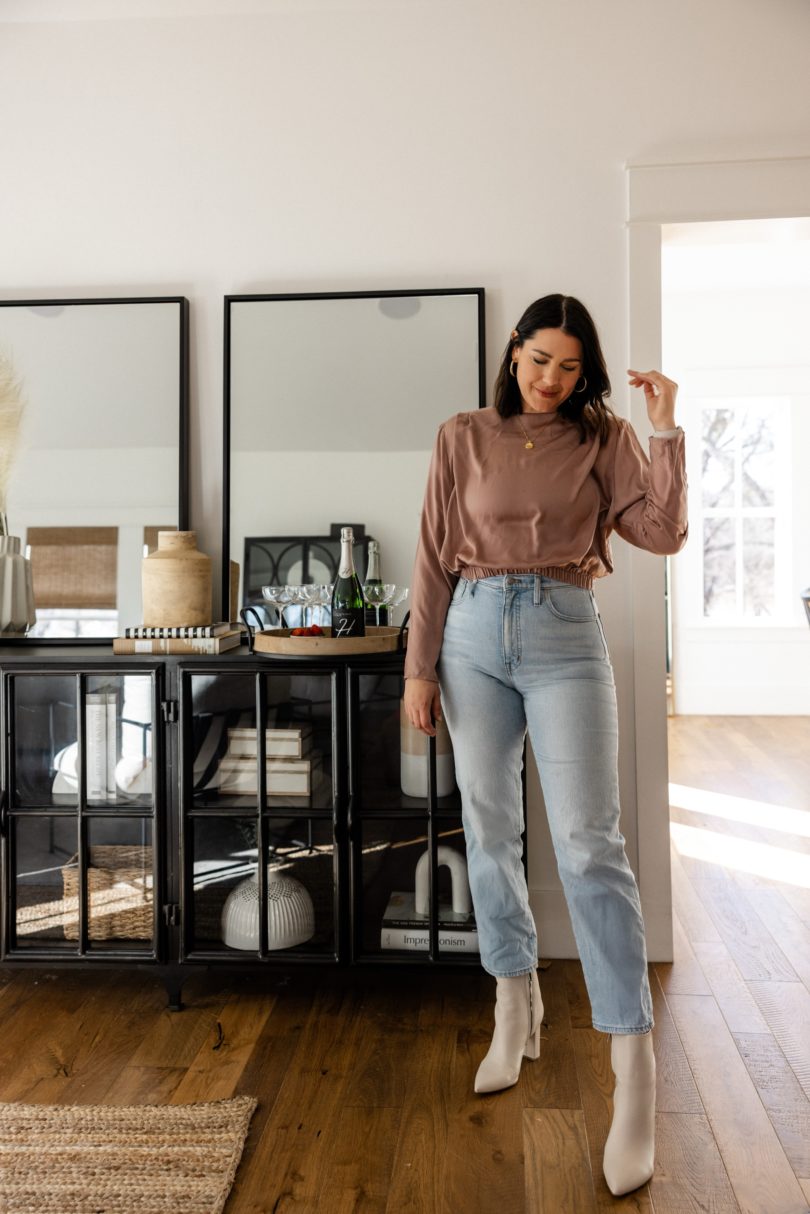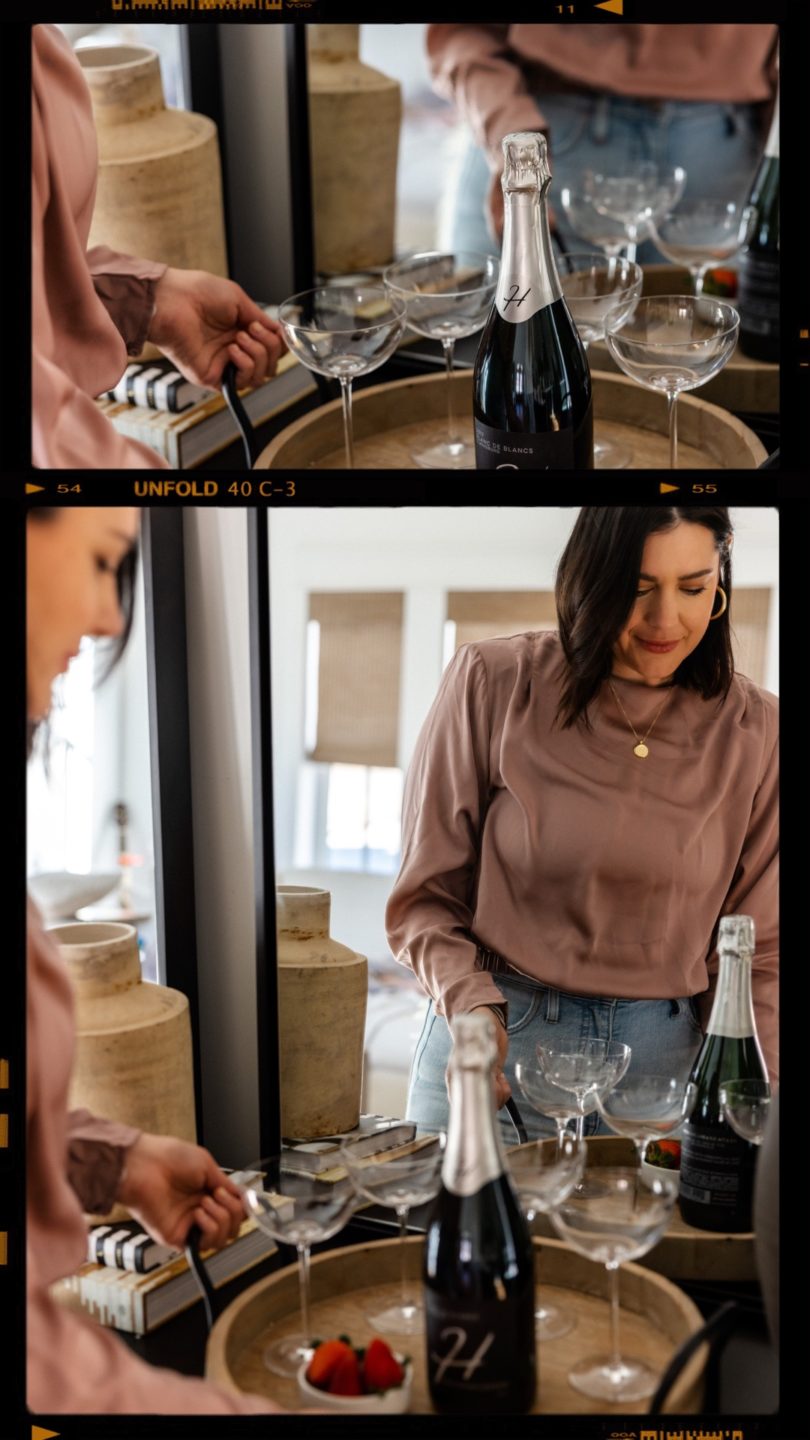 Throwing a gal-pal party? I say keep it cute but keep it casual. Let's call it what it is — it's a cute top and jeans party, ok? I love this blouse that I featured in my capsule — like love love her and thought it was the perfect top for a galantine's party or get-together. Paired my white booties with some comfy jeans.
Astr the label blouse / Madewell jeans / Marc fisher booties / Madewell chunky hoops
Romantic Date Night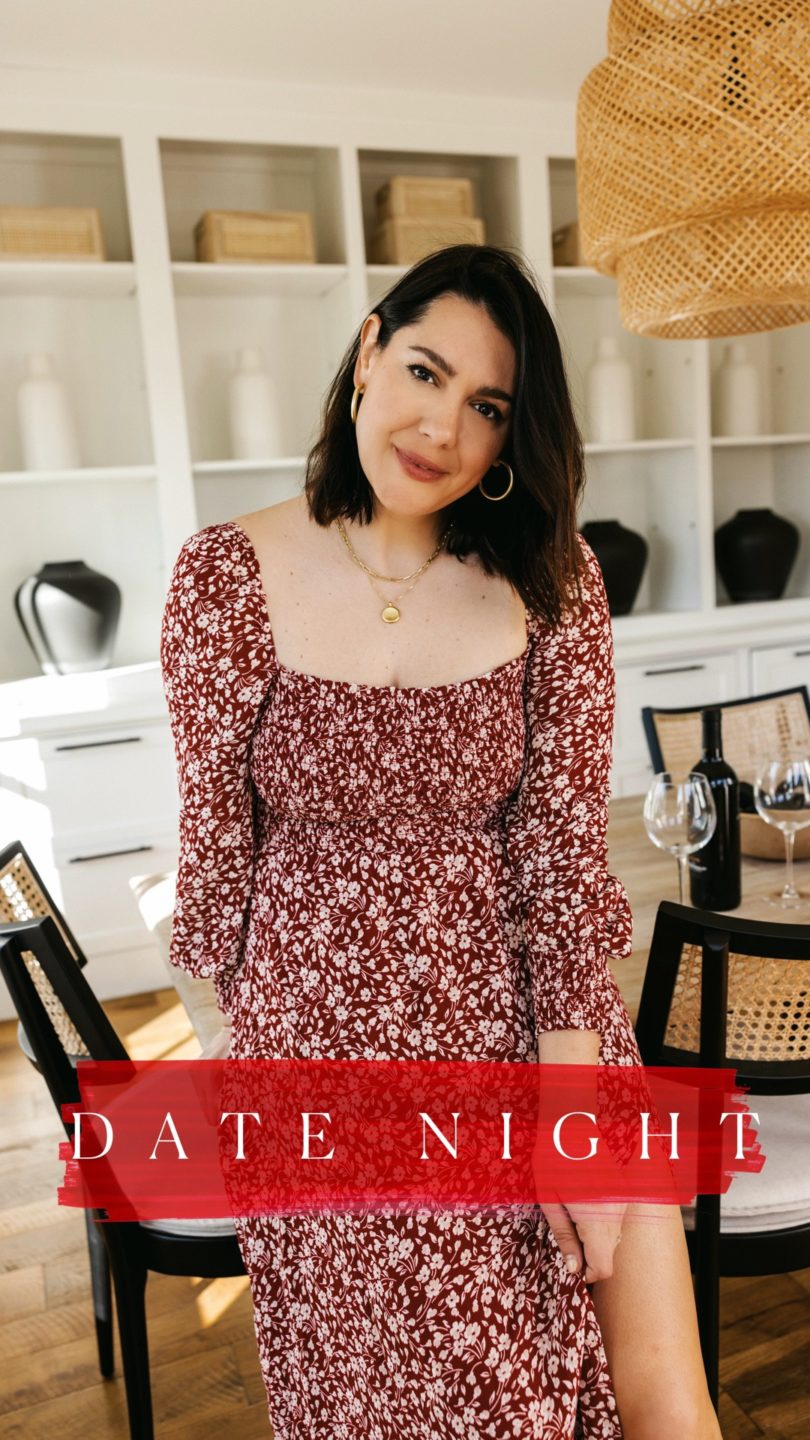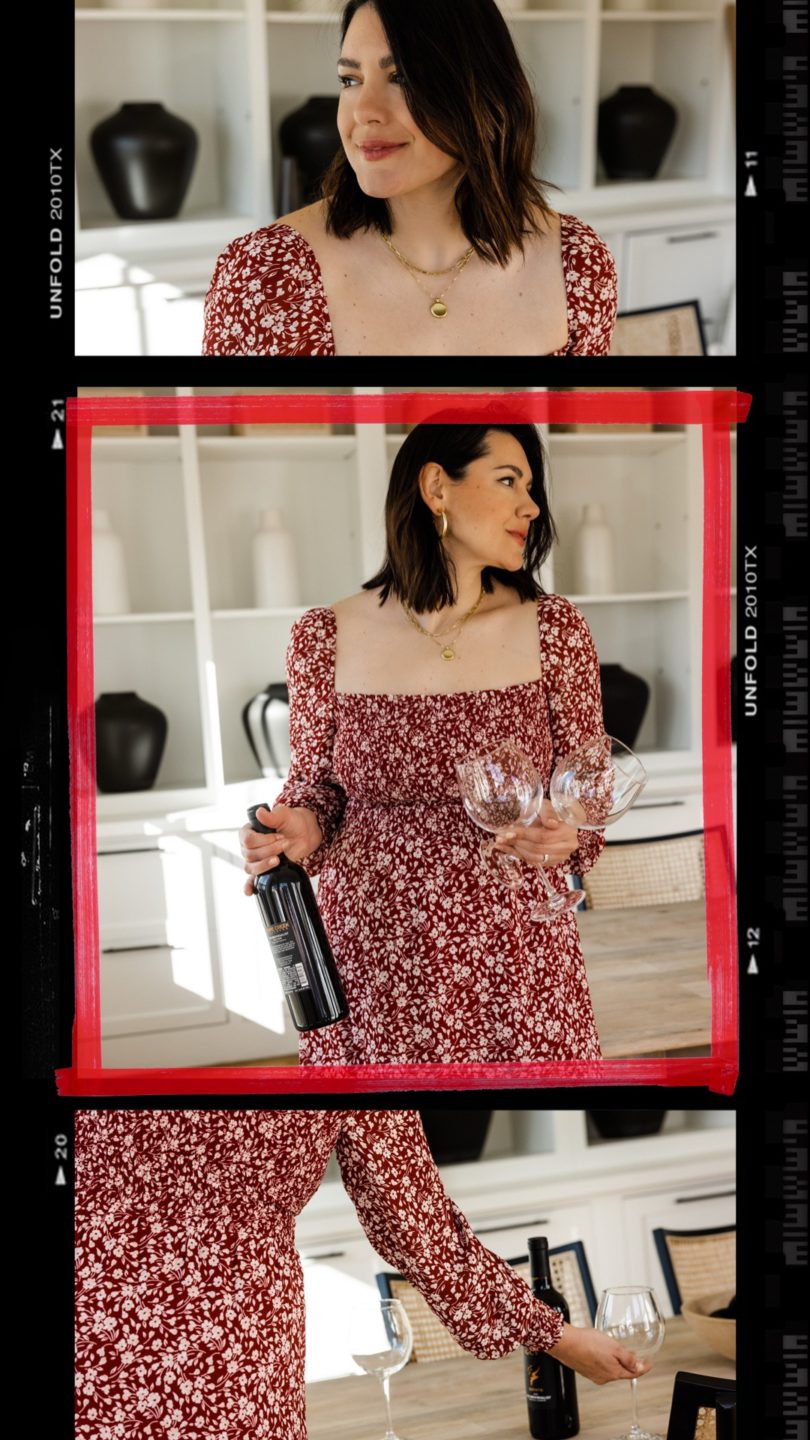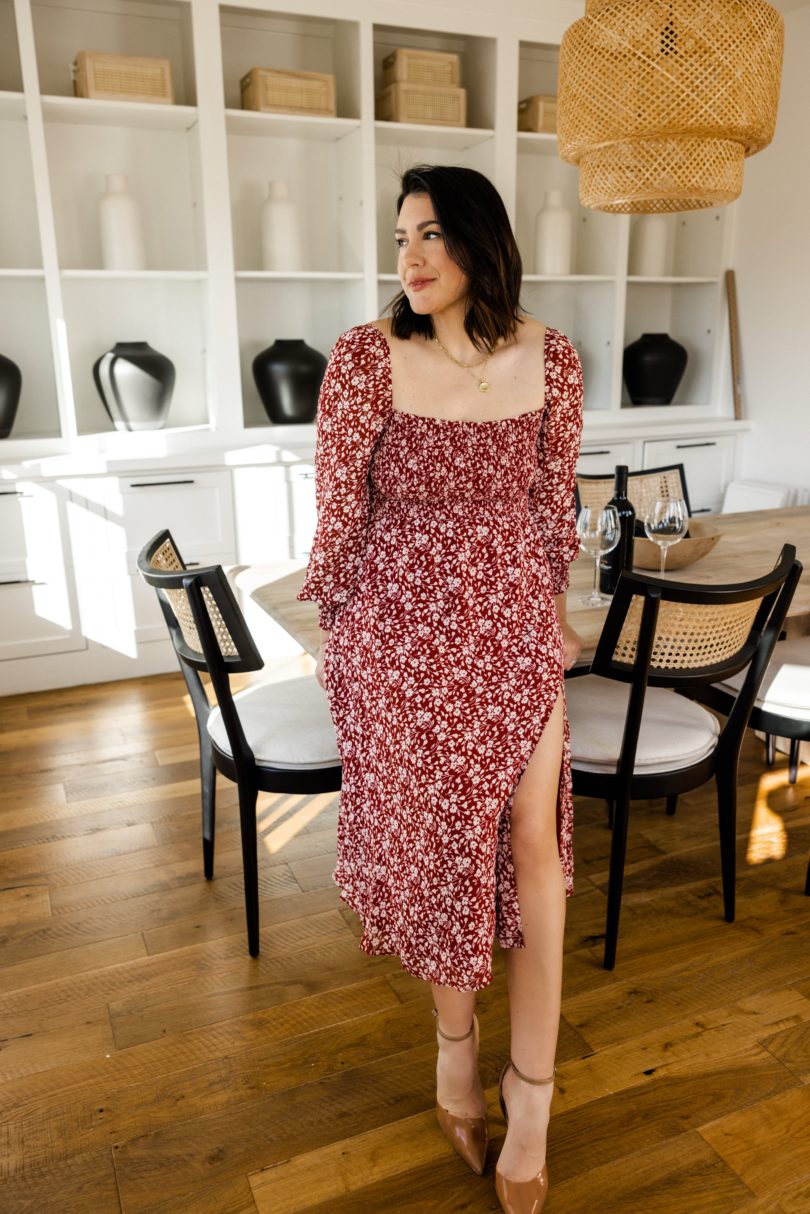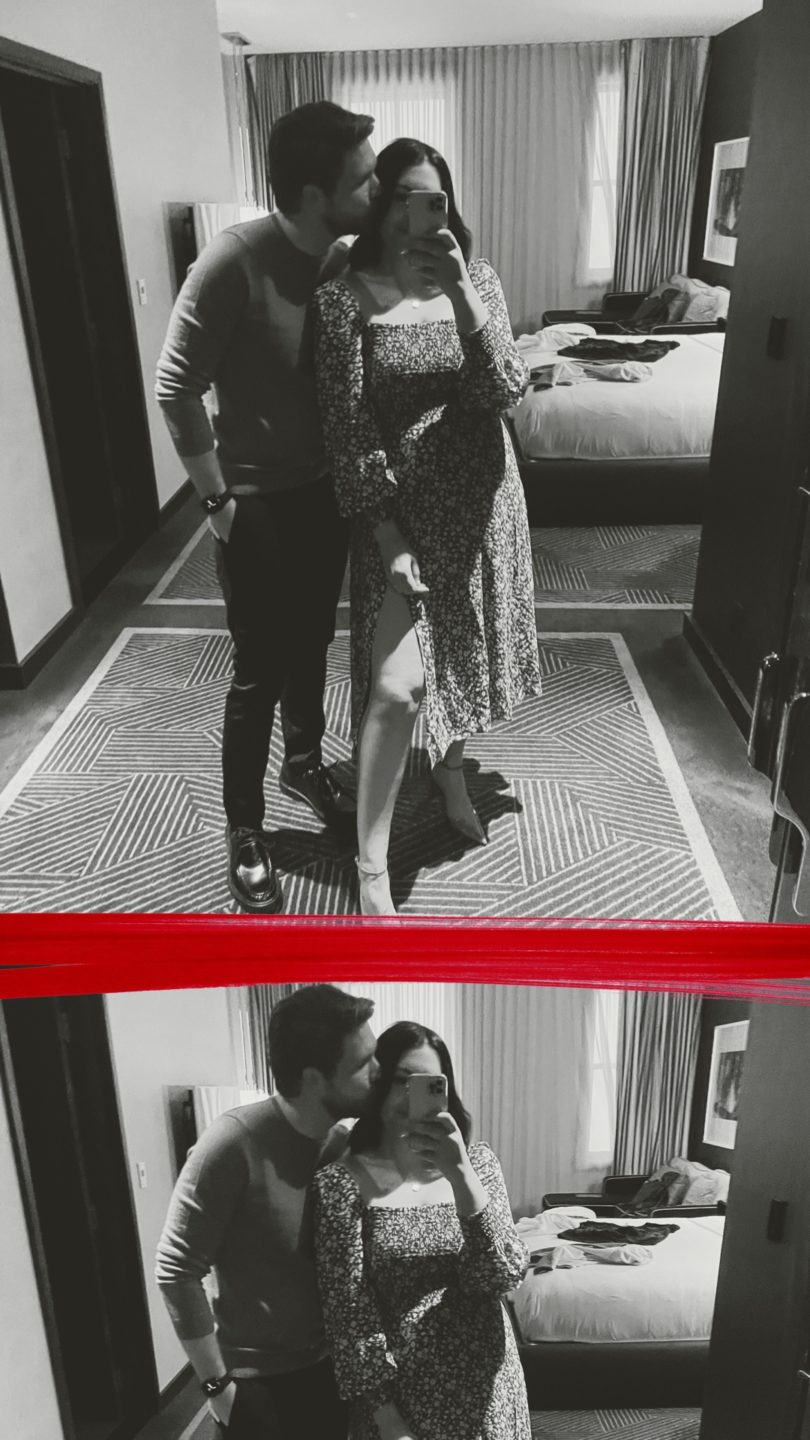 I can tell you that this is date night approved because I wore it on our anniversary date last week. (14 years, you guys!) This dress is so comfortable and flattering, it's one of my favorites. You can't go wrong with a red dress for date night OR for Valentine's. I've paired this dress with my boots before but I love it with heels, too. Lots of options!
reformation dress / Marc fisher heels / similar dress under $100
PJ's & a Movie Date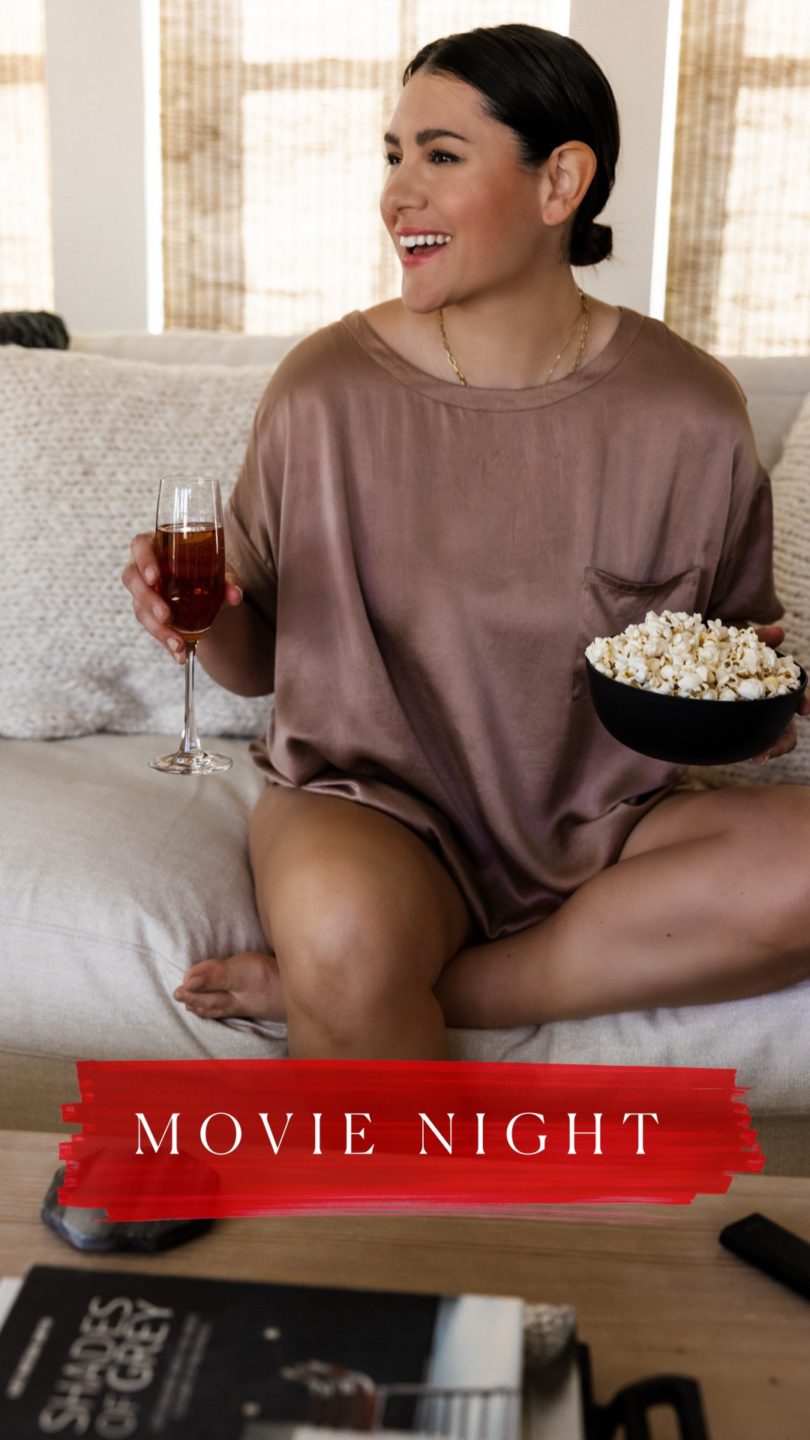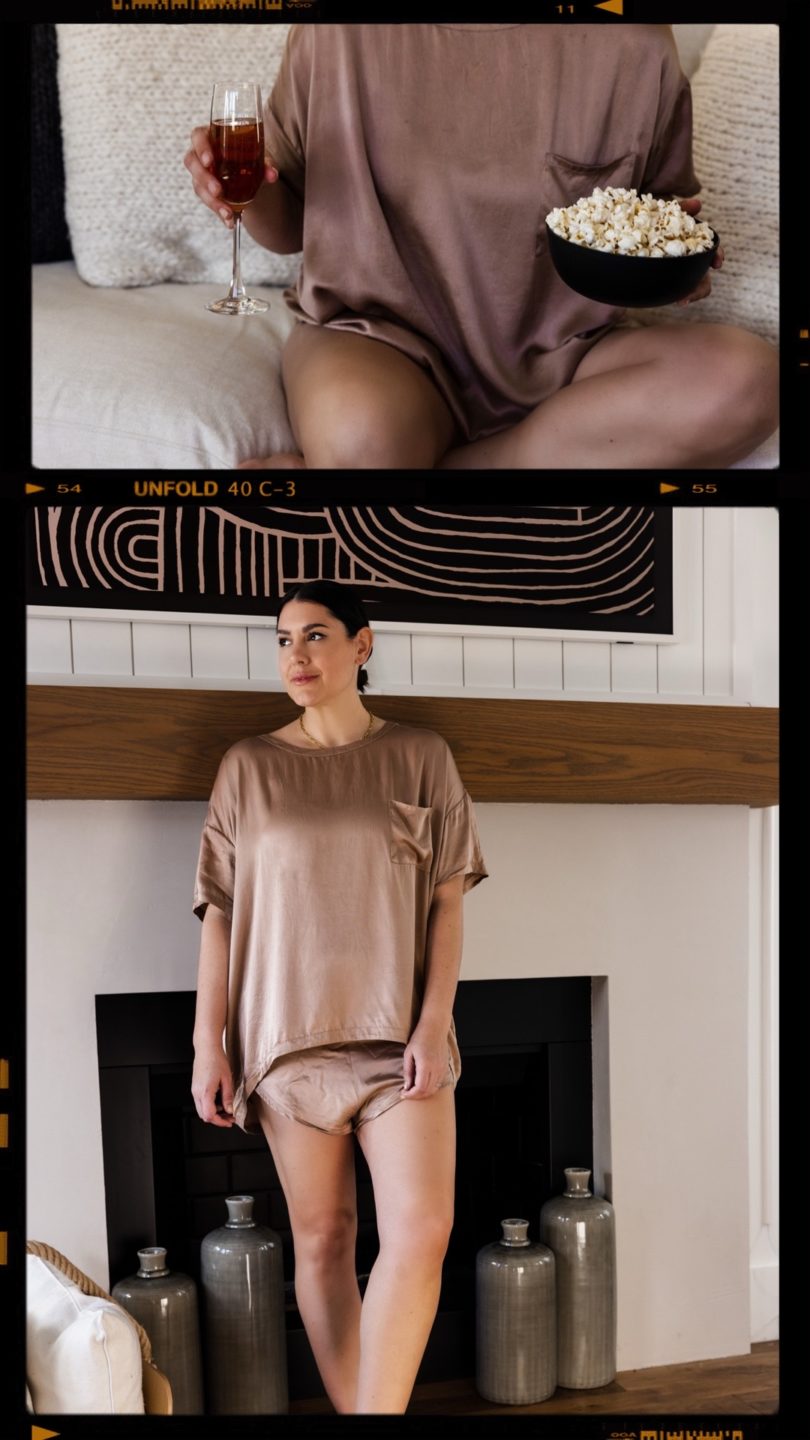 This is our "date night" most Saturday nights if we are being honest and I love it. Comfy pj's, a big bowl of popcorn and whatever is new that week on one of the 30 streaming subscriptions we have. Or we can't decide so then we end up rewatching the Office. 😉 These pj's are my absolute favorite — I have a few pair. I'll link a few other options below too. (I wear the medium.)
lunya silk pajamas / similar pajama options / similar pajama options