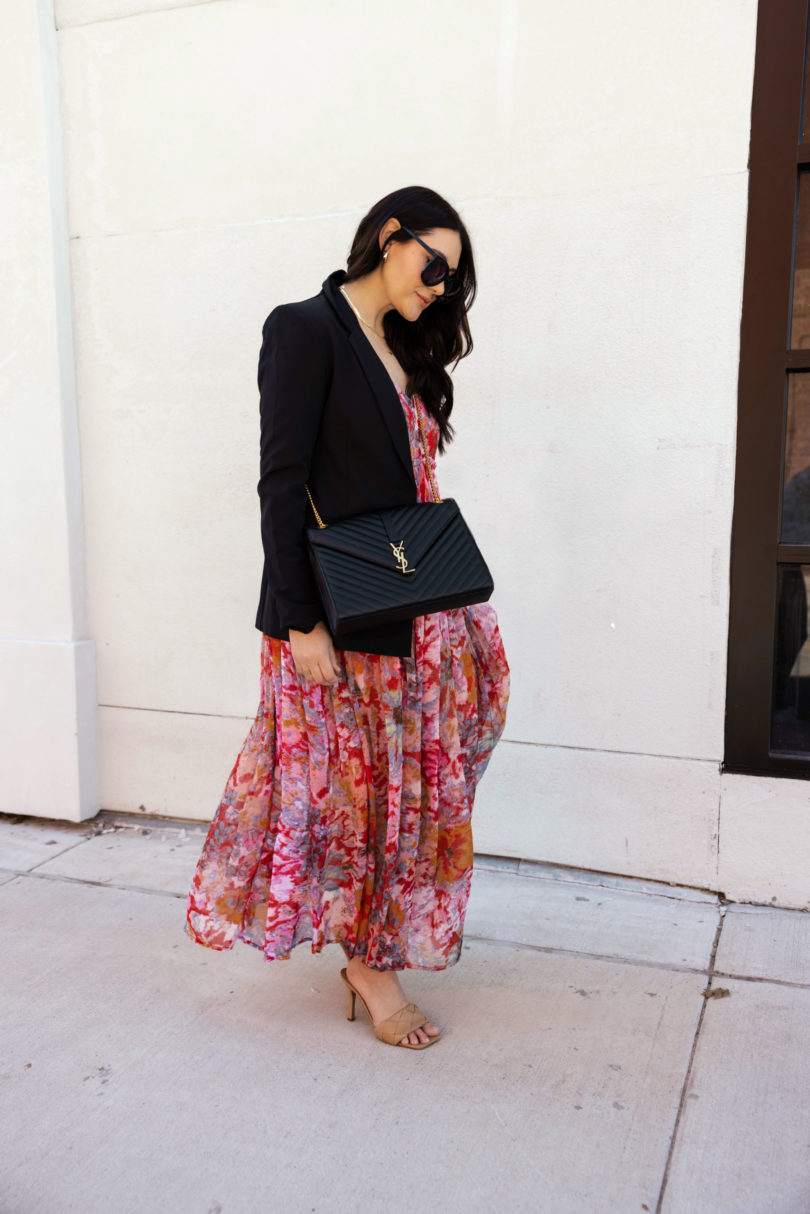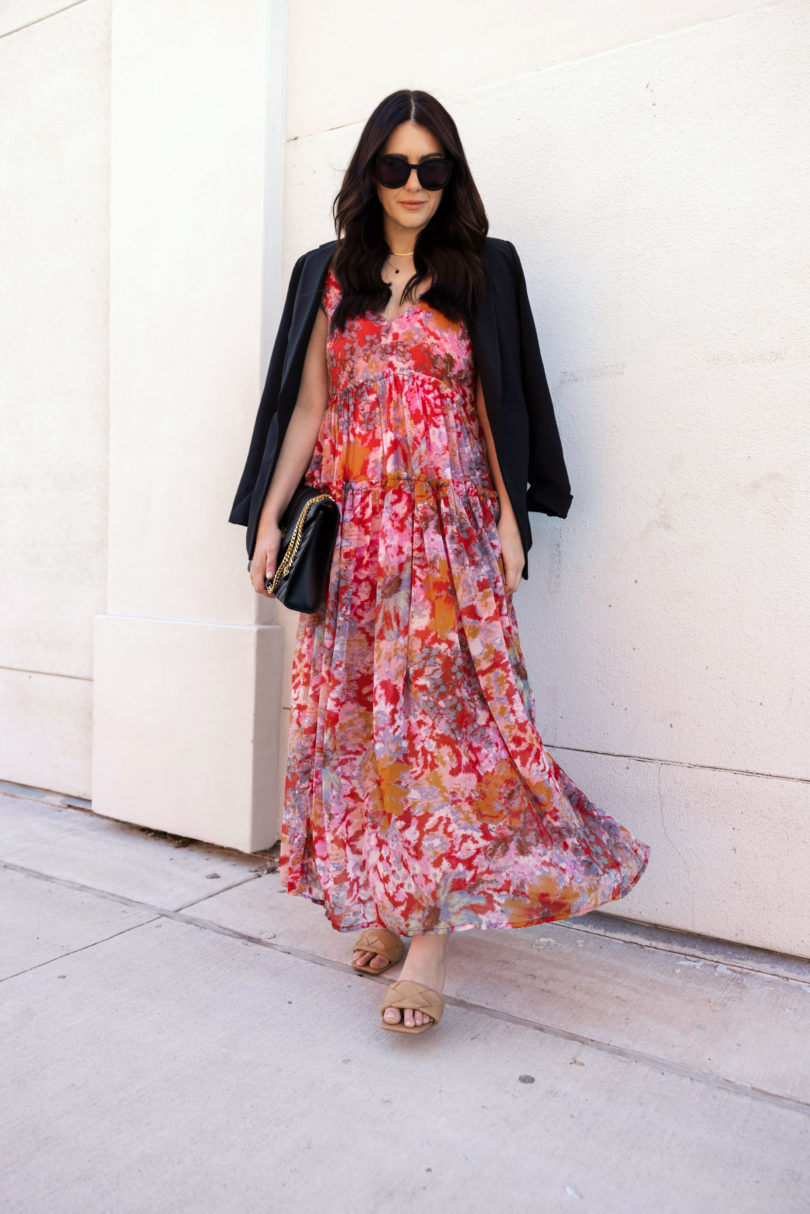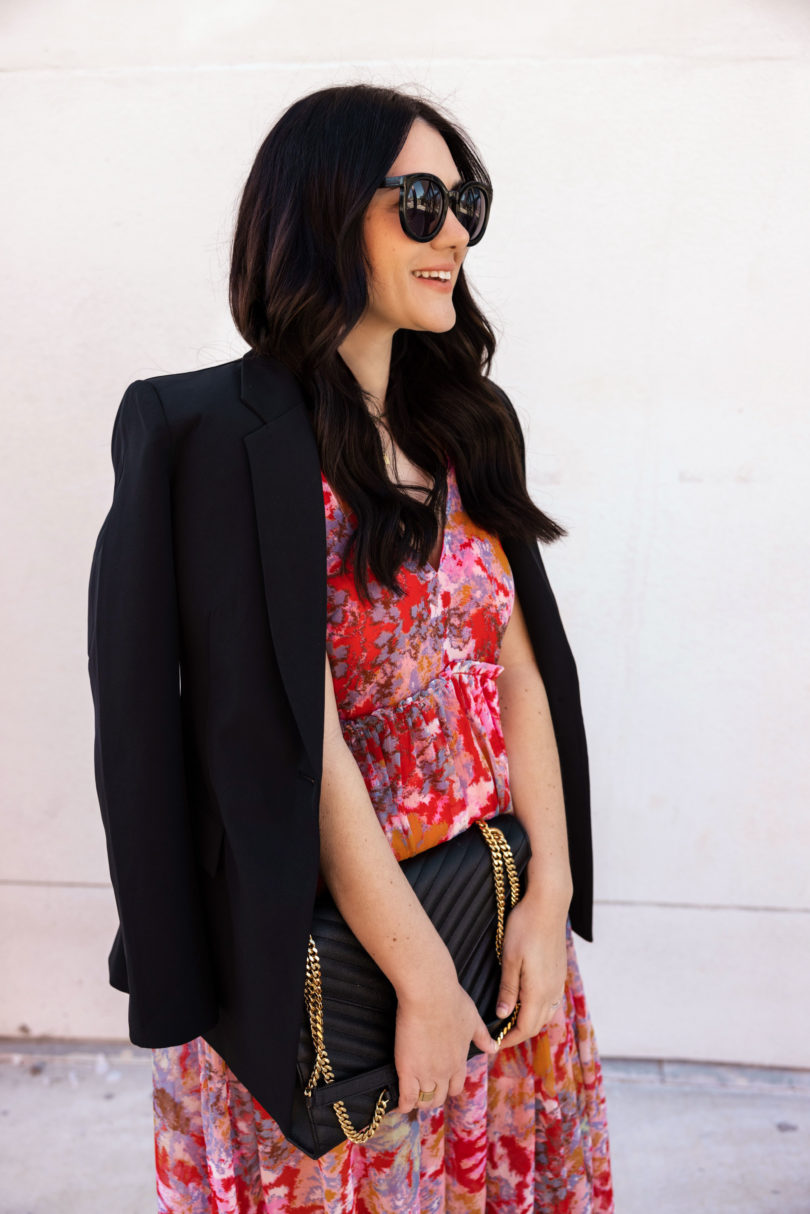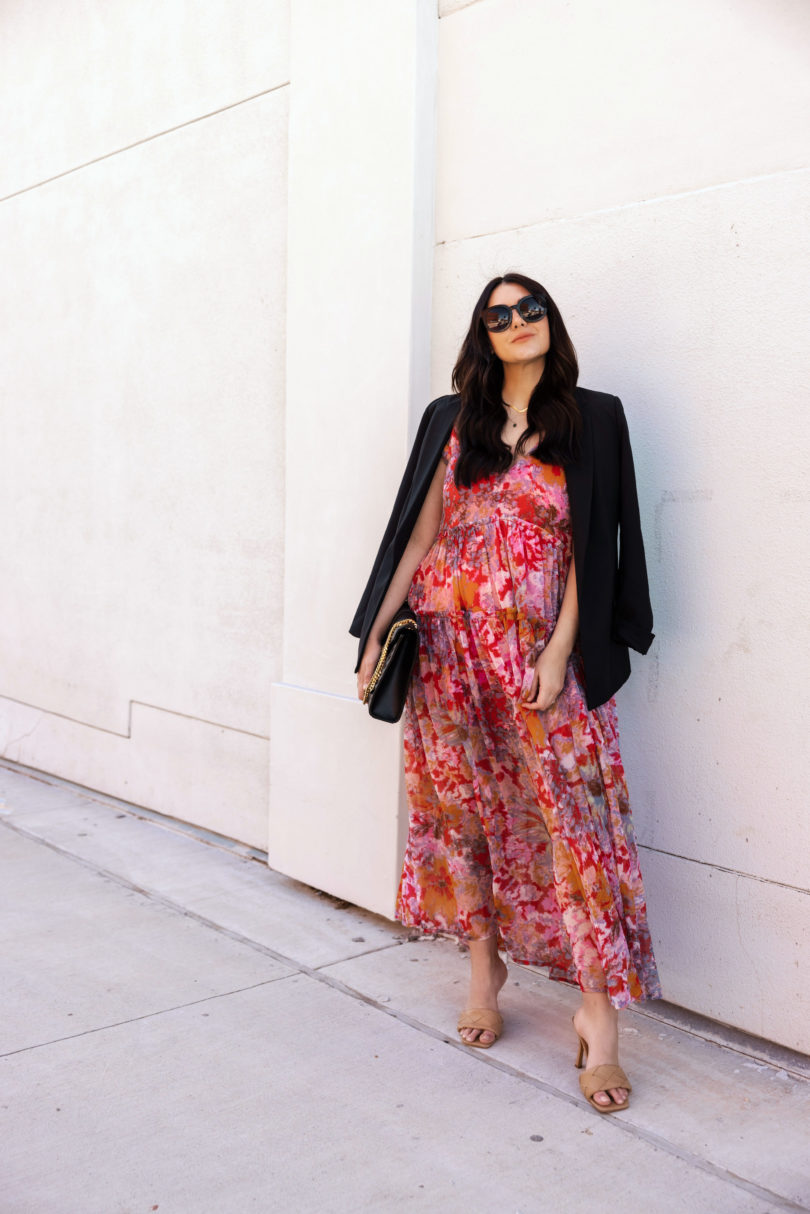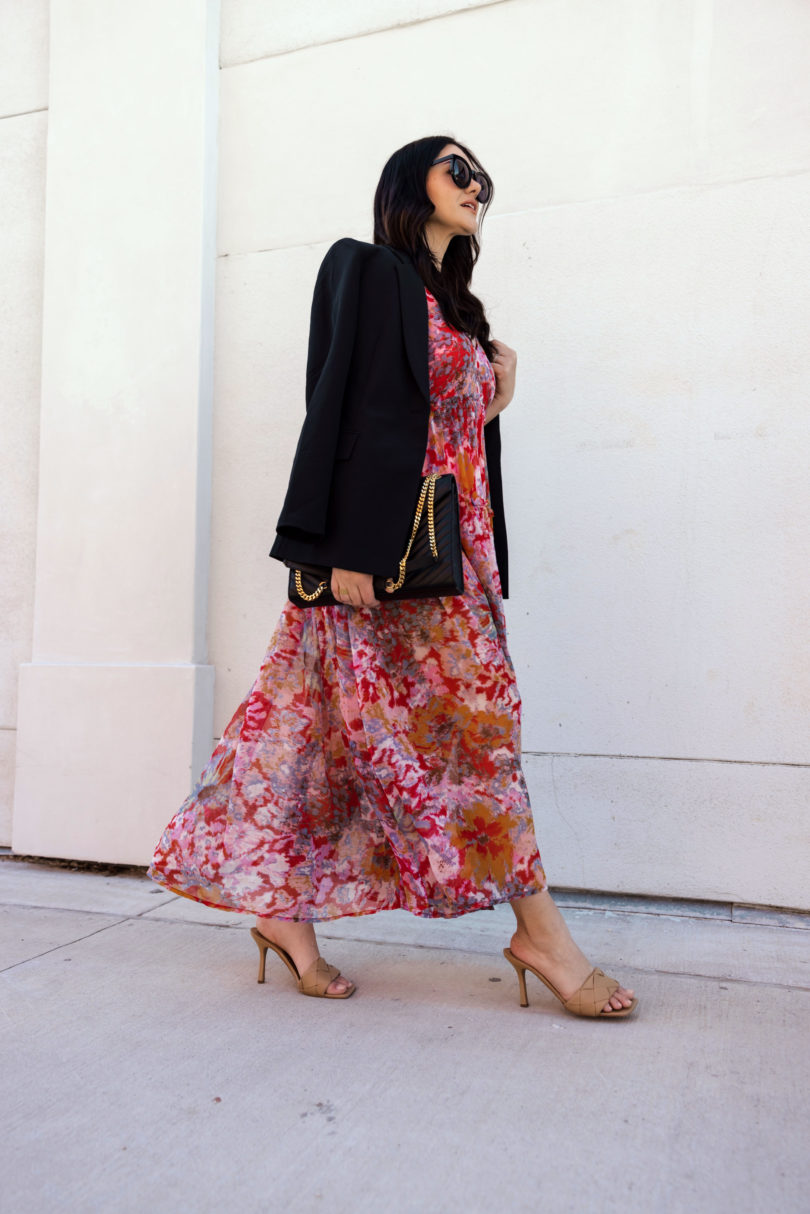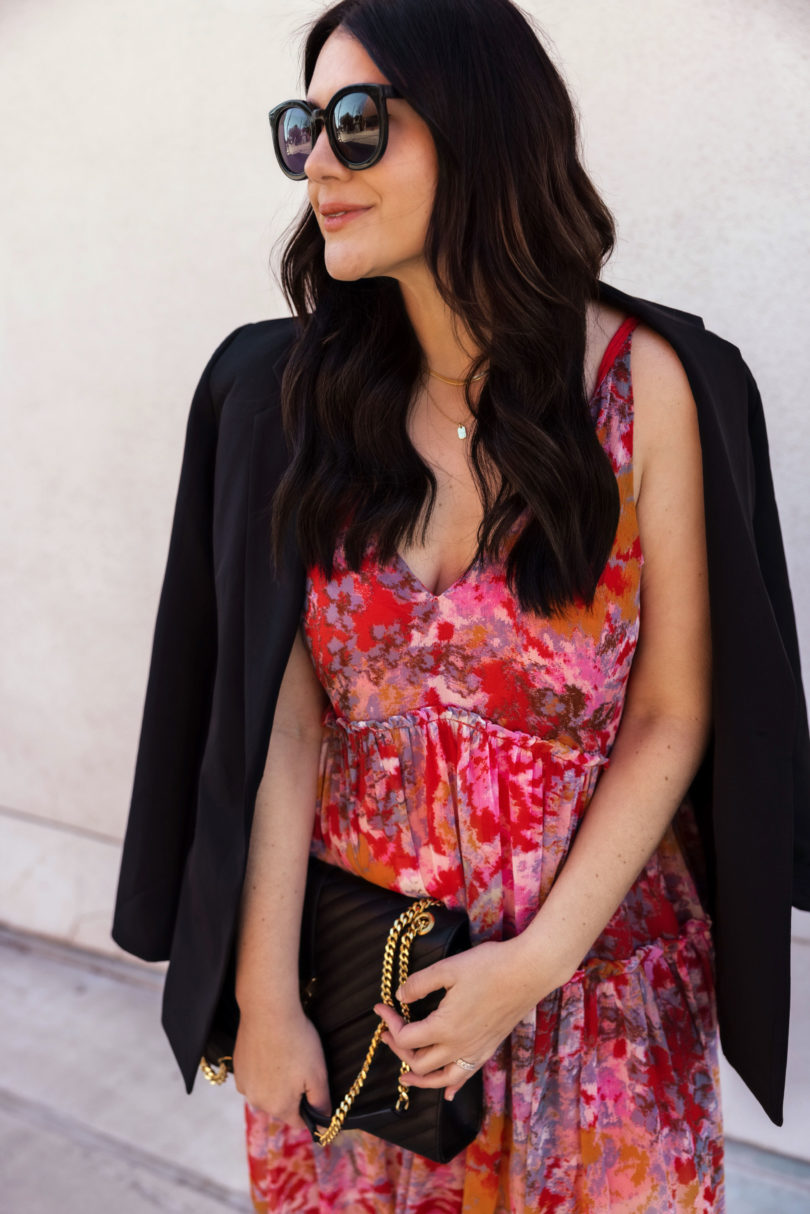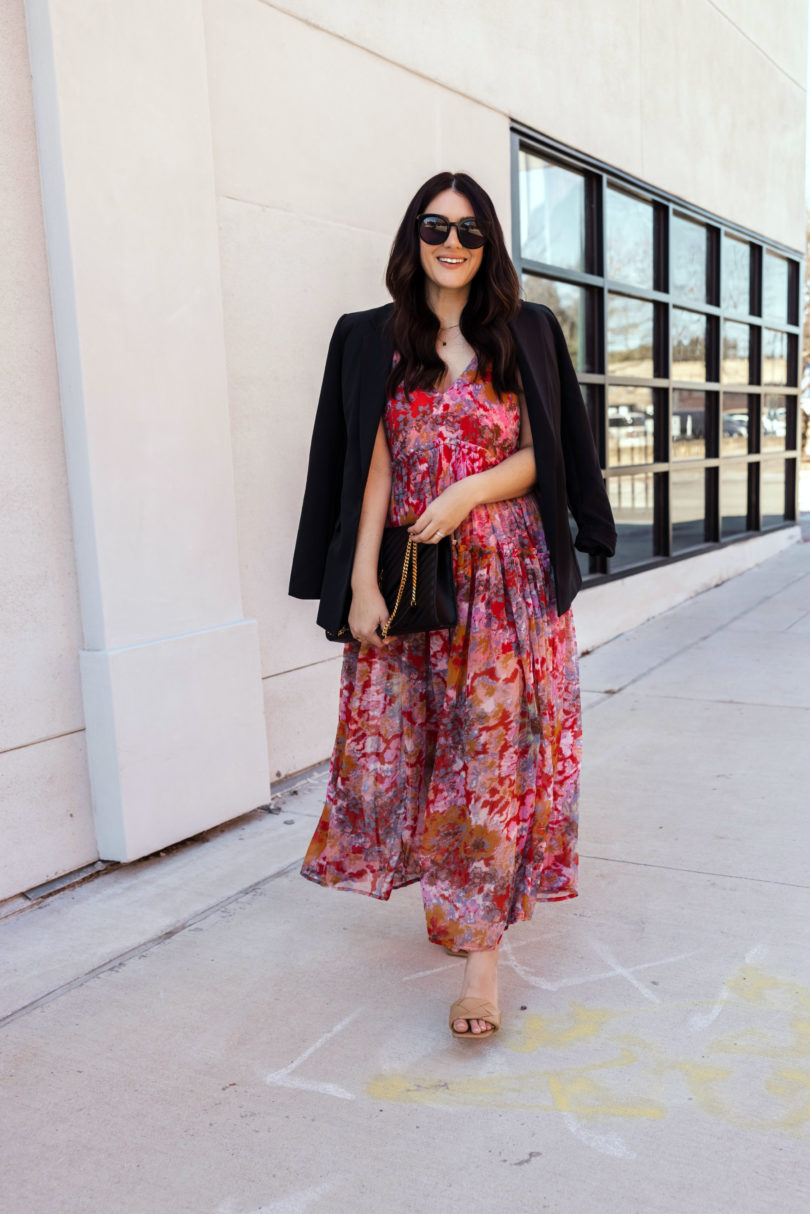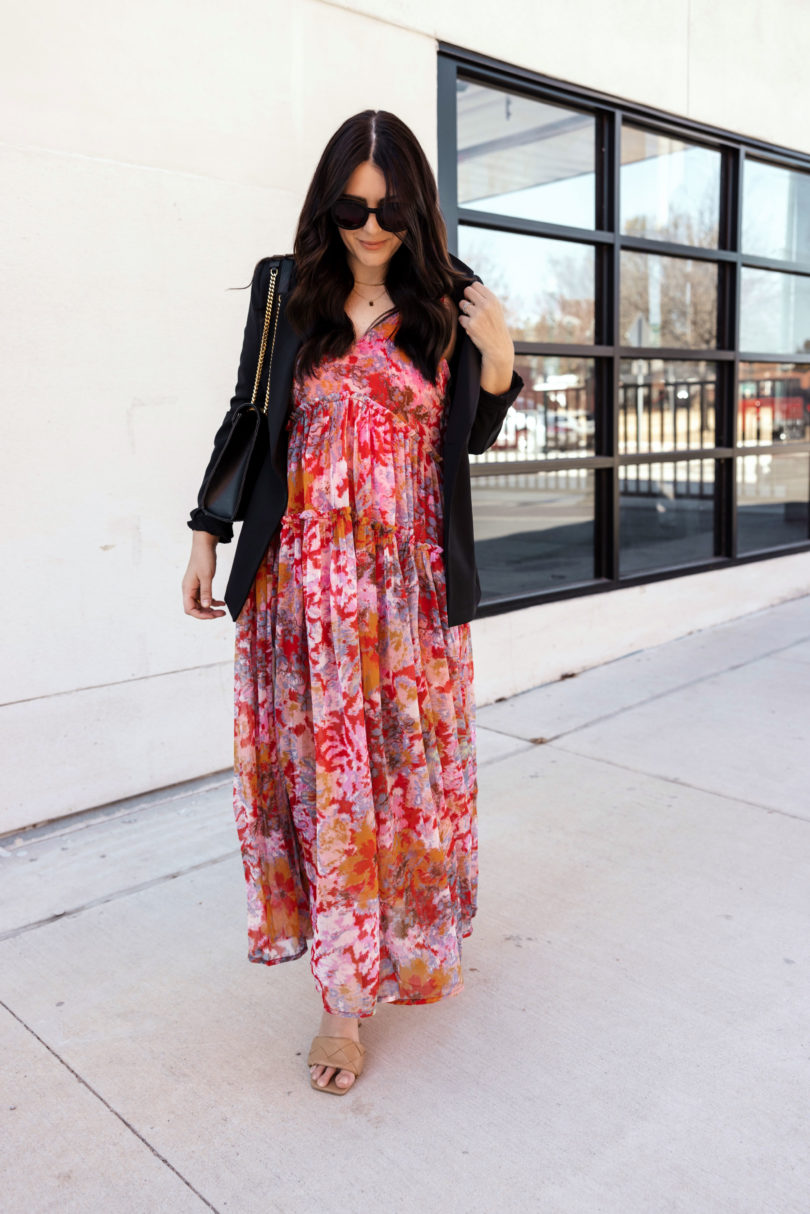 It feels kinda wrong to post this gorgeous spring outfit today because it's absolutely freezing. But we shot this last week when it was 70s and perfect so I'm gonna stand by my 'no more winter' stance I took in the last post. Ya'll this dress has been getting a bad rap on (rap or rep? help.) on Nordstrom's site. I actually bought it via Shopbop and when I went to link it I saw bad reviews and my mouth fell open. Wait — I'm getting ahead of myself; let me start from the beginning.
I bought a ton of Spring dresses from Shopbop and this was one of them. This one being probably my favorite because the SECOND I put it on I felt beautiful and the flow of this dress is just gorgeous. This dress feels like silk chiffon, it's layered and lined at the top so it feels extra expensive. I was actually surprised that it wasn't silk, but not really because if this whole dress was made of silk it would be way, way more expensive. So I'll take that fake silk any day. If I can't tell a difference, then it's fine by me. This is one of those dresses that has you booking a vacation ASAP. Mexico is calling me and this dress. And I guess B can come too.
I am in the medium of the dress and it fits loosely, like Free People usually does. It's a great fit for me (I'm an 8 right now) and for my chest size (36D). There are adjustable straps in the back which is really nice for adjusting the height of the neckline. So let's get to the bad reviews. Lots of people hating on polyester, which has never been a deal breaker for me but may be for you and then others talking about the odd fit. This is what made me stop in my tracks — wait, what? This dress fits like a dream! If you have broader shoulders or bigger boobs or some curve, this dress is PERFECT. If you are petite or you have more of a straight figure, then I could see how this would just feel like I big ol' pretty pillow case. But if you have some curve, it's a homerun. You can find this dress from Nordstrom here (in blue, too!) or Shopbop here. 
Spoiler alert: this dress is making it's debut before my March capsule coming up 🙂