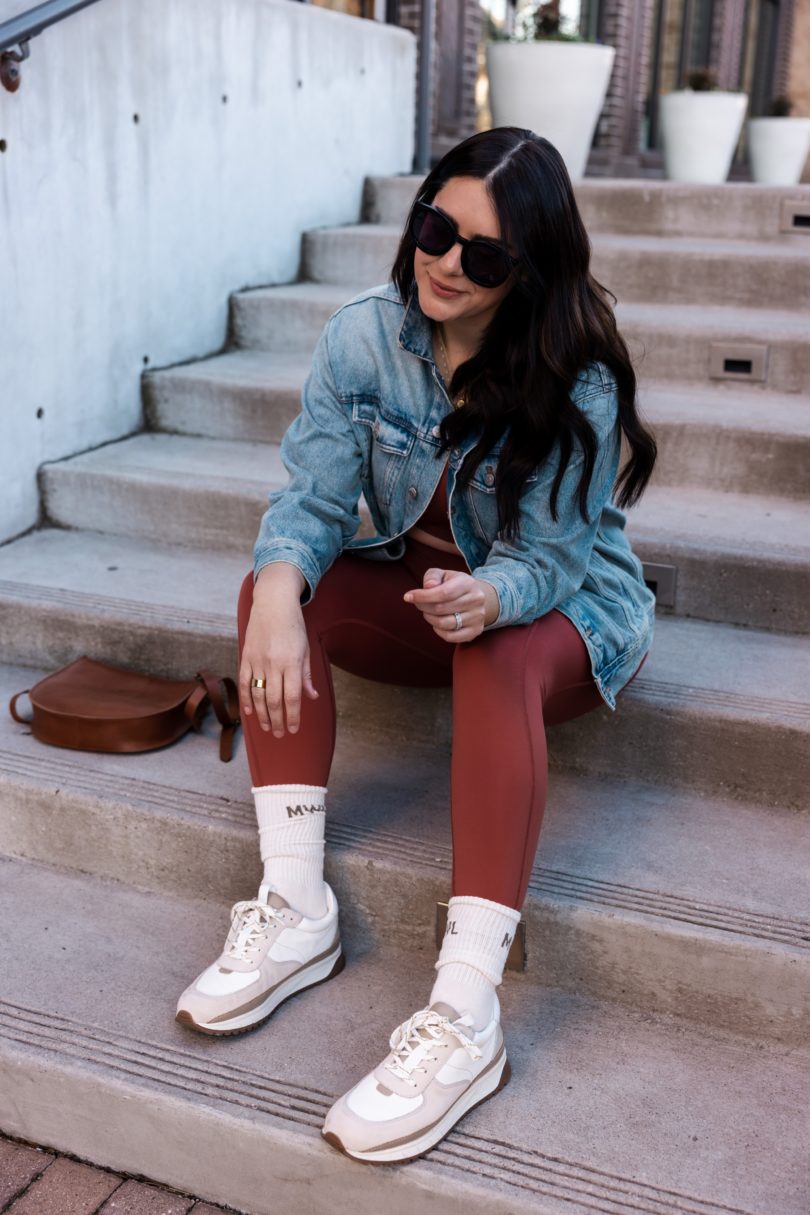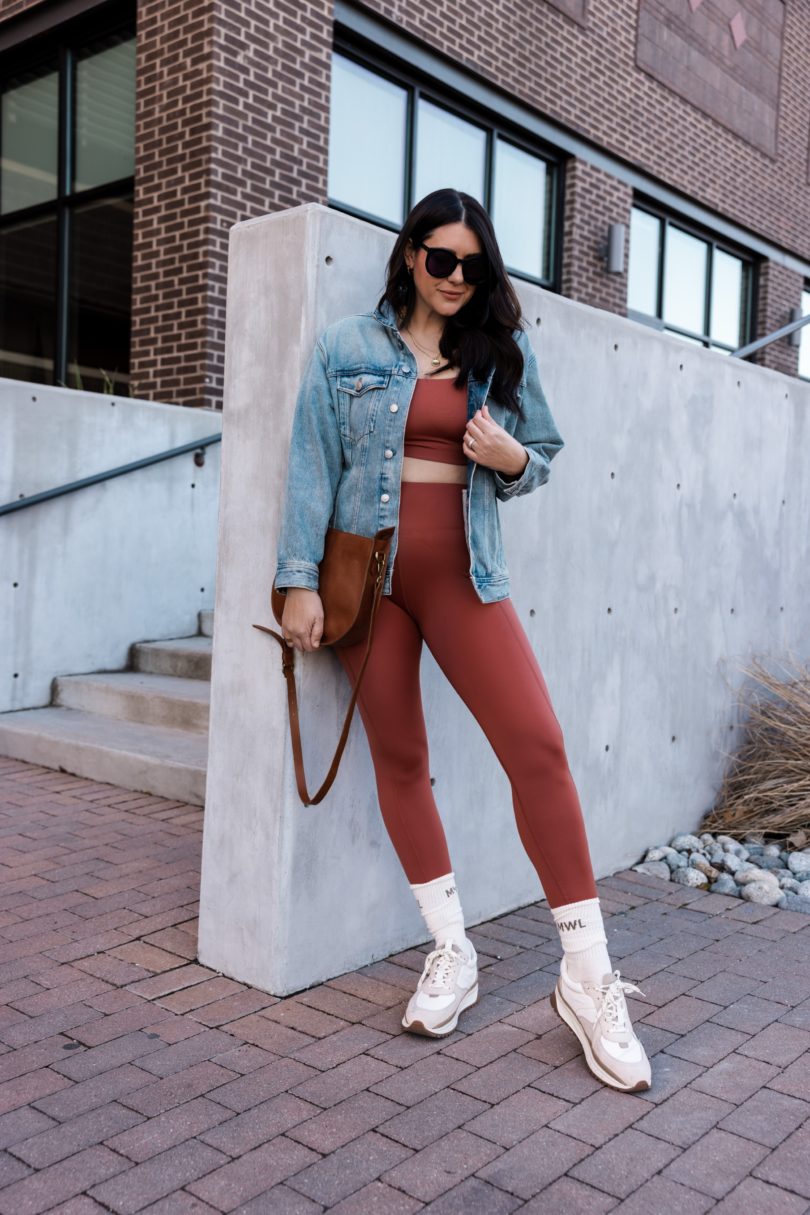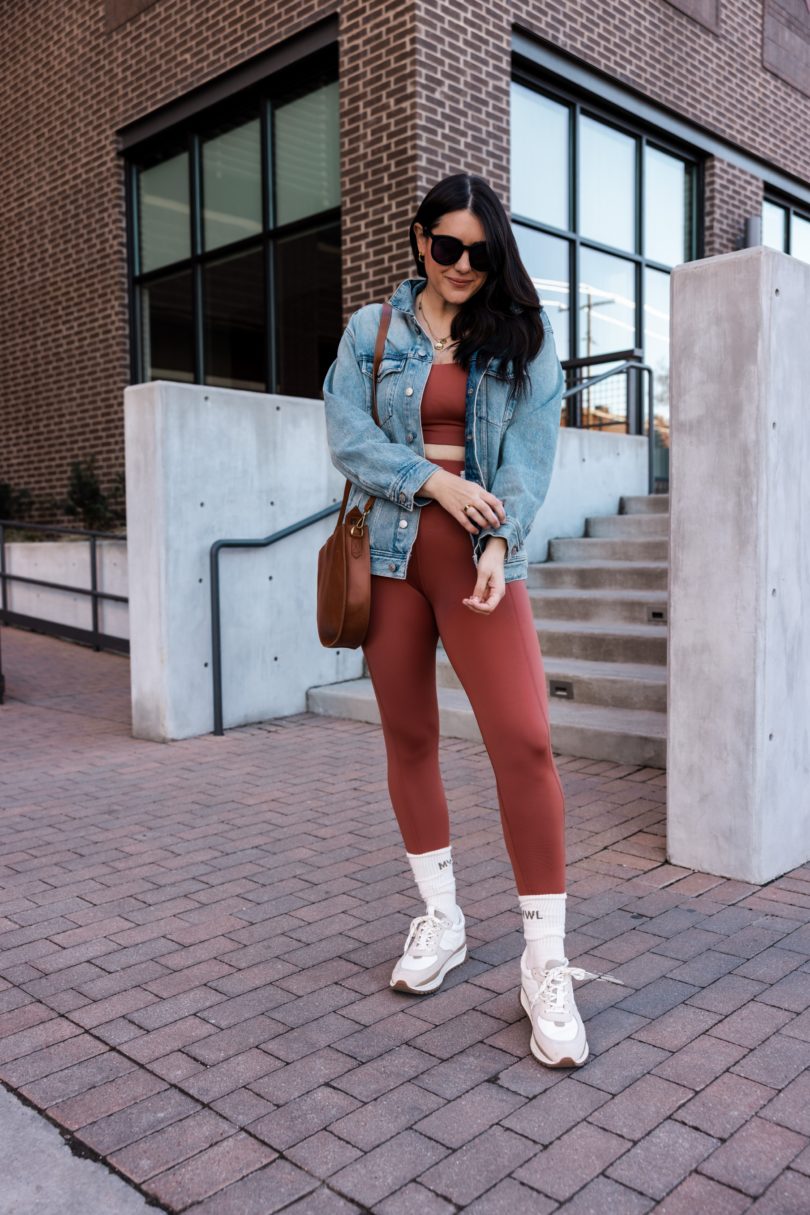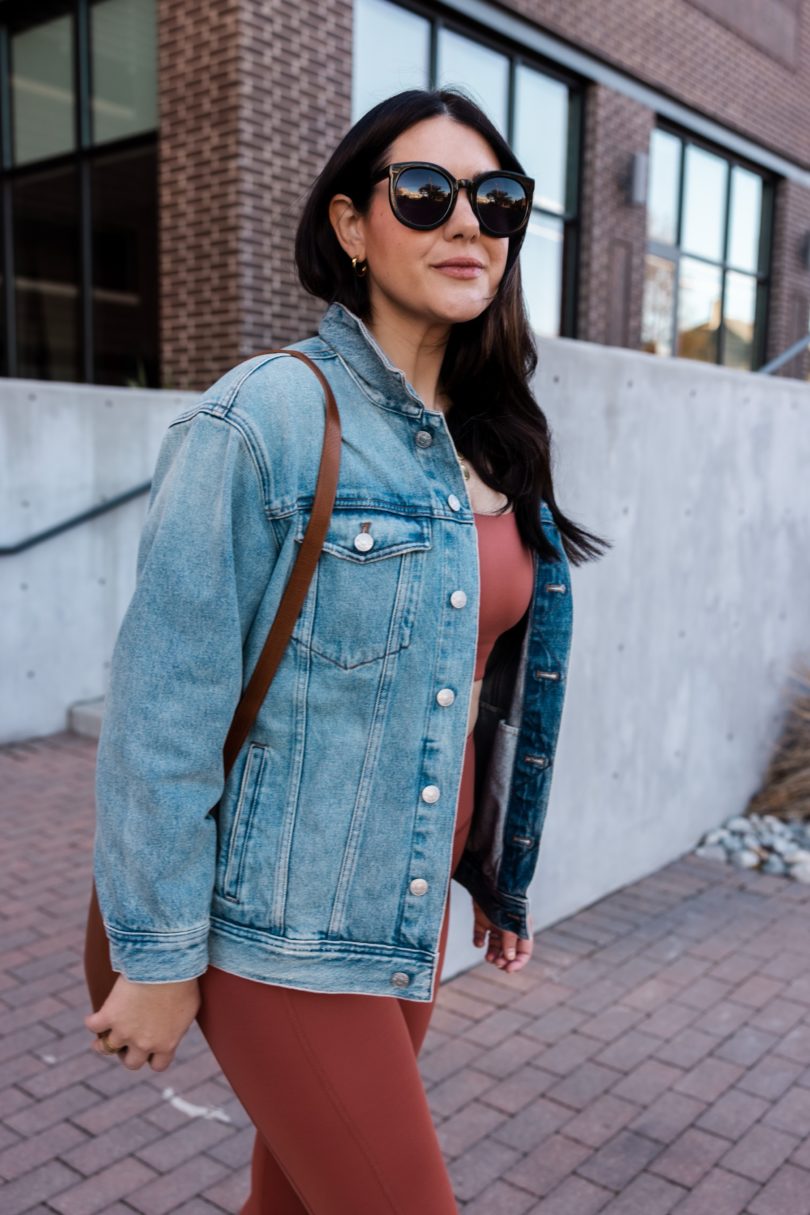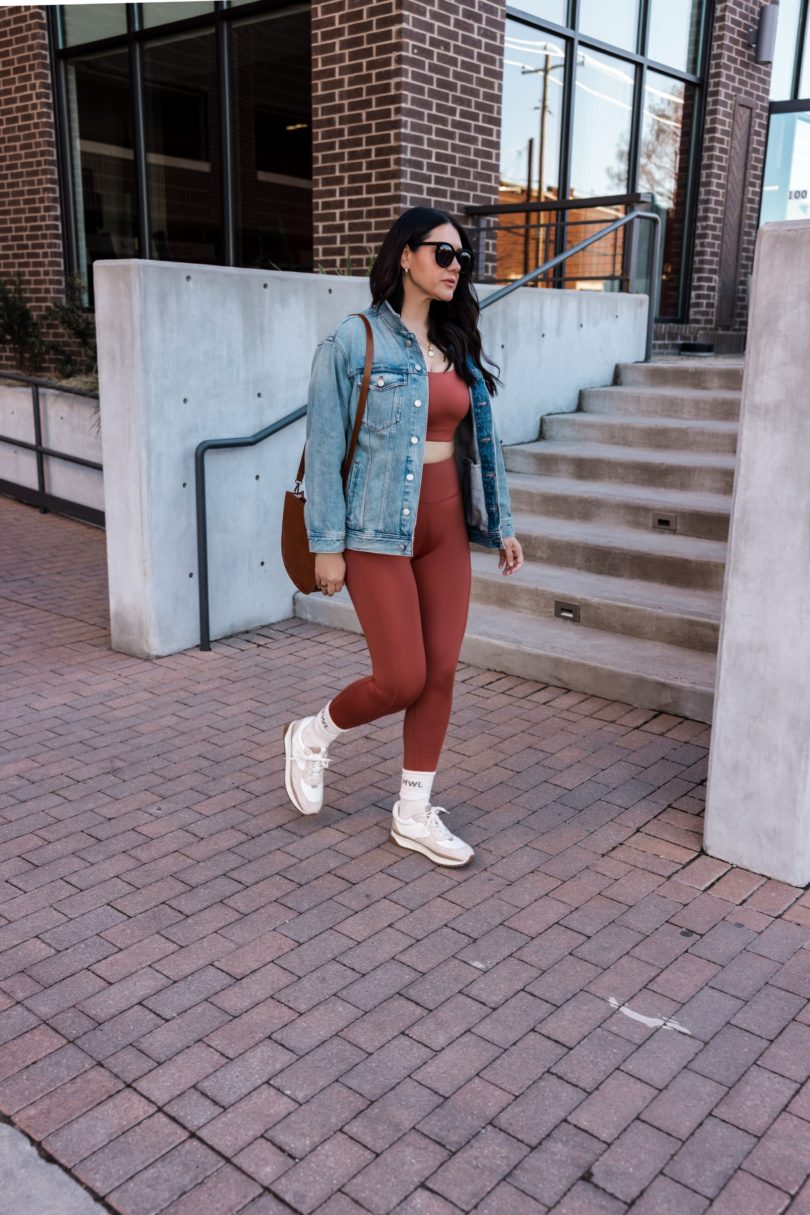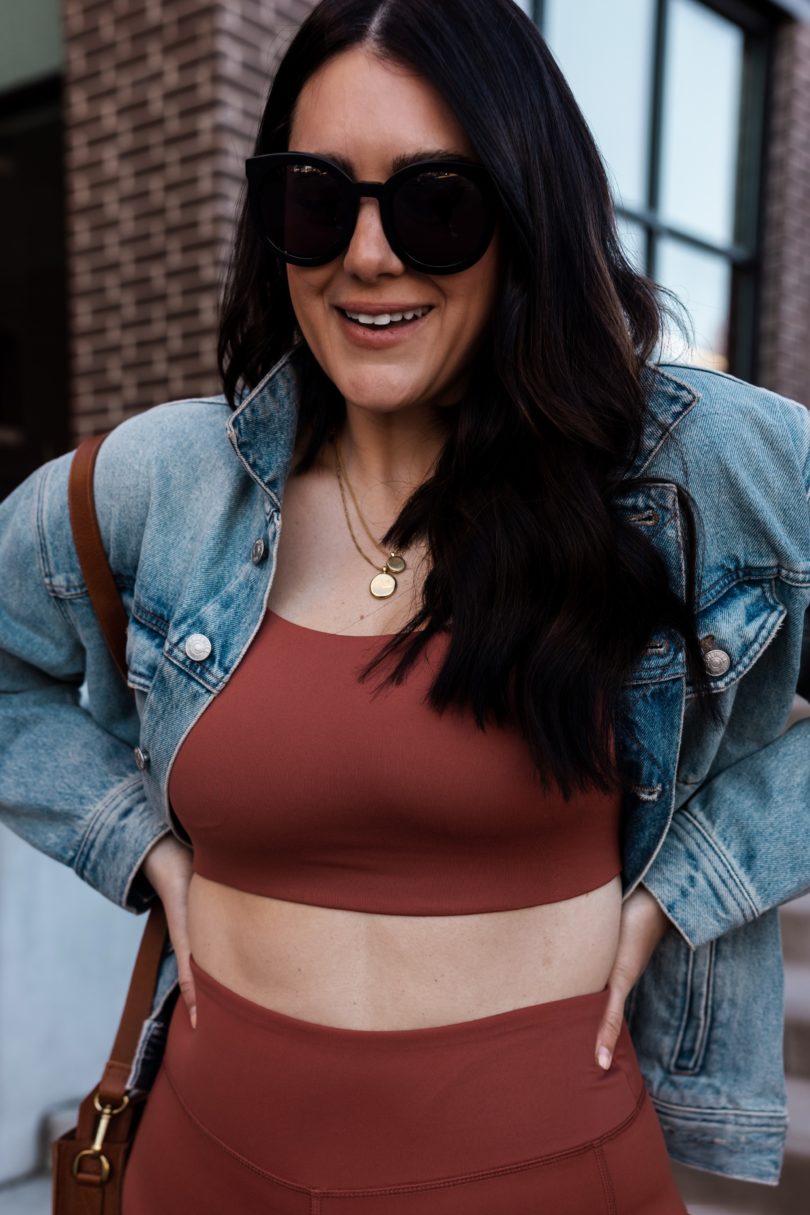 You know I'm a huge fan of Madewell and basically everything they do, especially their denim. Lord, I could probably open my own mini Madewell store with my collection of denim from there, if I'm being honest. But when brands that aren't usually activewear focused branch out into activewear lines...I'm always a little sus. I tried Madewell leggings last year when they first came out and while the fit was good, the fabric wasn't my preference. It was a little stiff and didn't breath like I wanted it to. Well, I don't know if they read my mind or my blog but they have upgraded their fabrics and expanded their activewear line and I am a fan. Their new (or at least new to me) fabric is called Flex and it's buttery soft, a nice amount of stretch, breathable and made with sustainable materials. All my favorite things. Oh and they're flattering and squat proof! I can not, however, attest to them being flattering while squatting but that's more of a Kendi-specific issue. I prefer to not know what I look like while working out.
I am in the medium of each piece here — they all fit true to size! That is one thing I've always loved about Madewell — their sizing is spot on 90% of the time. (Giving them a 10% margin of error in my super un-researched and totally biased ranking.) So I'd say this set is TTS. If you need more room in the sports bra, or you like to err on the side of looser than tighter with sports bras, then size up one. I am in the medium here and it's snug for a 36D but a good fit. Oh and lots of colors, too! Find the MWL Flex line here.
Find the Flex Sports bra here!
Overall, I would say these are similar to Zella and Alo leggings, as far as quality and fit. The waistband doesn't roll down, they stay up and they are quick drying. I like the leggings for workout but the sports bra is more of a lounge / casual wear for me because it's low support. I'd say if you like Madewell, give these leggings a try!
*PS: I was giving these pieces to review, but this post is not sponsored and all opinions are my own! However, I may make a small commission if you buy through my links, at no extra cost to you. Thank you for your support, friends!