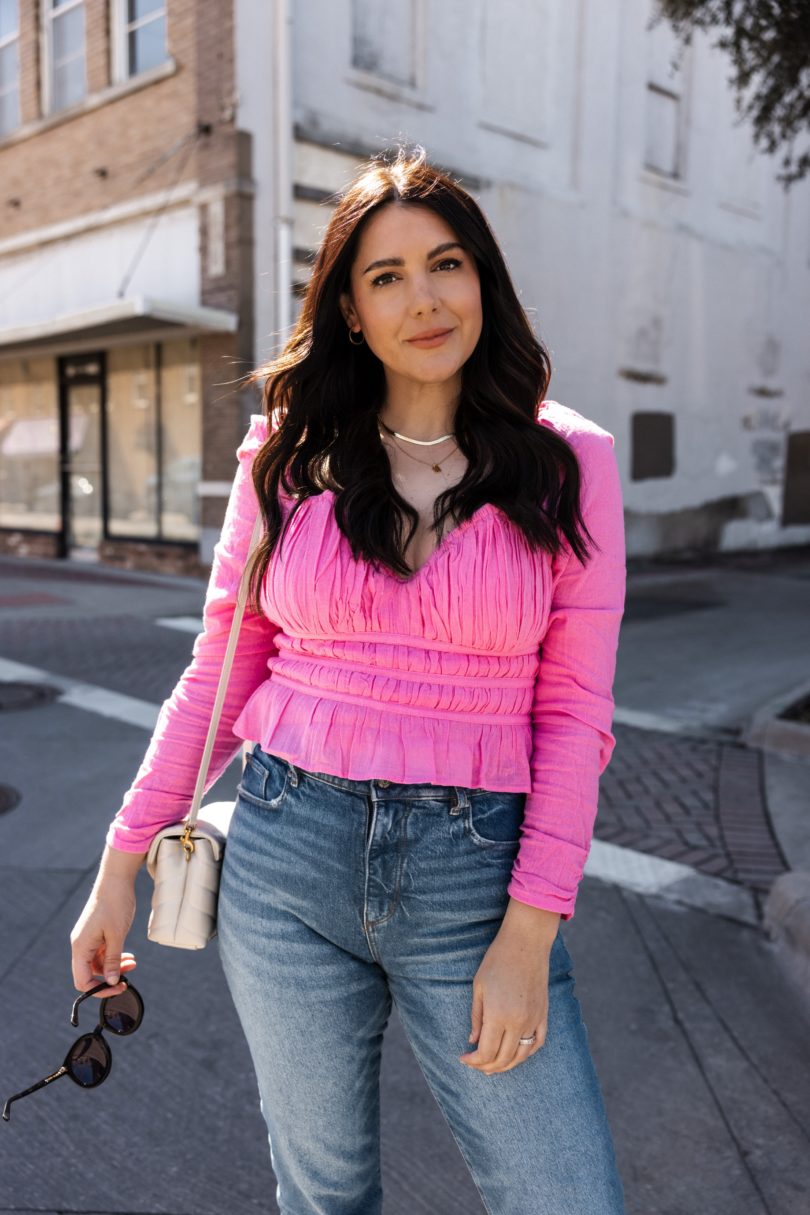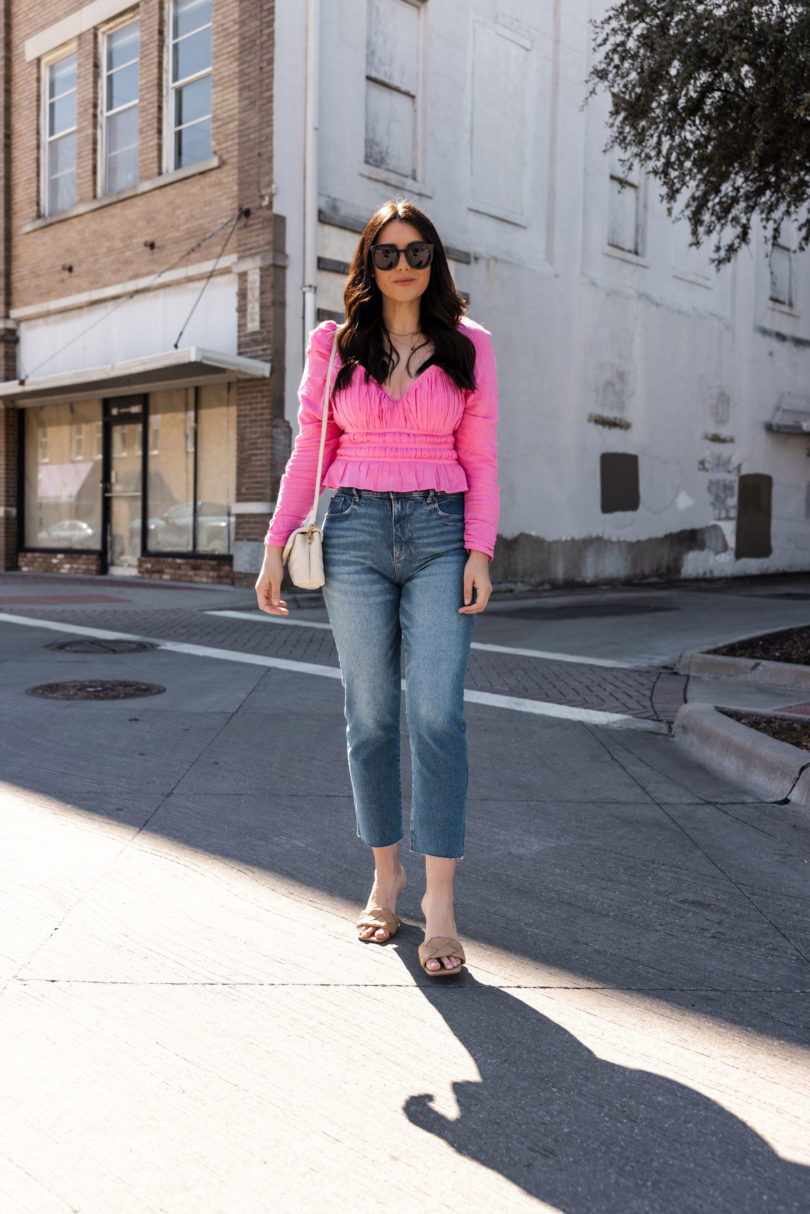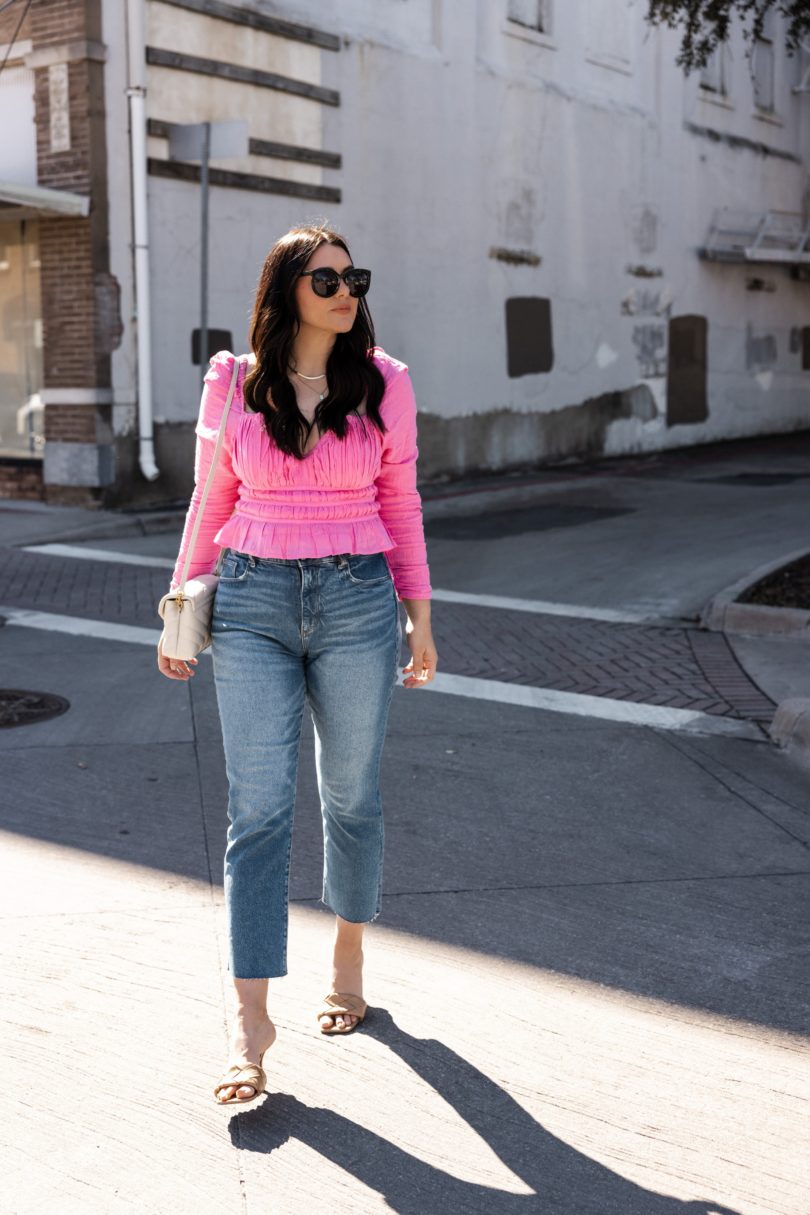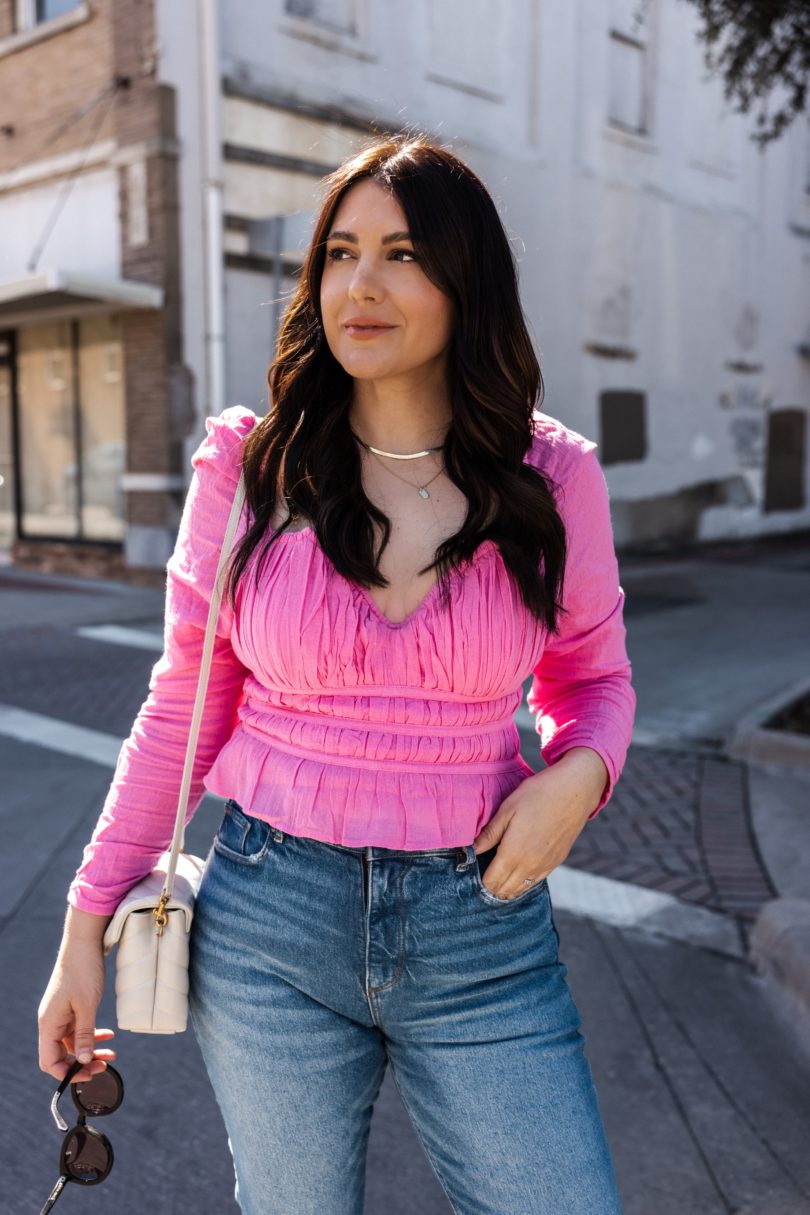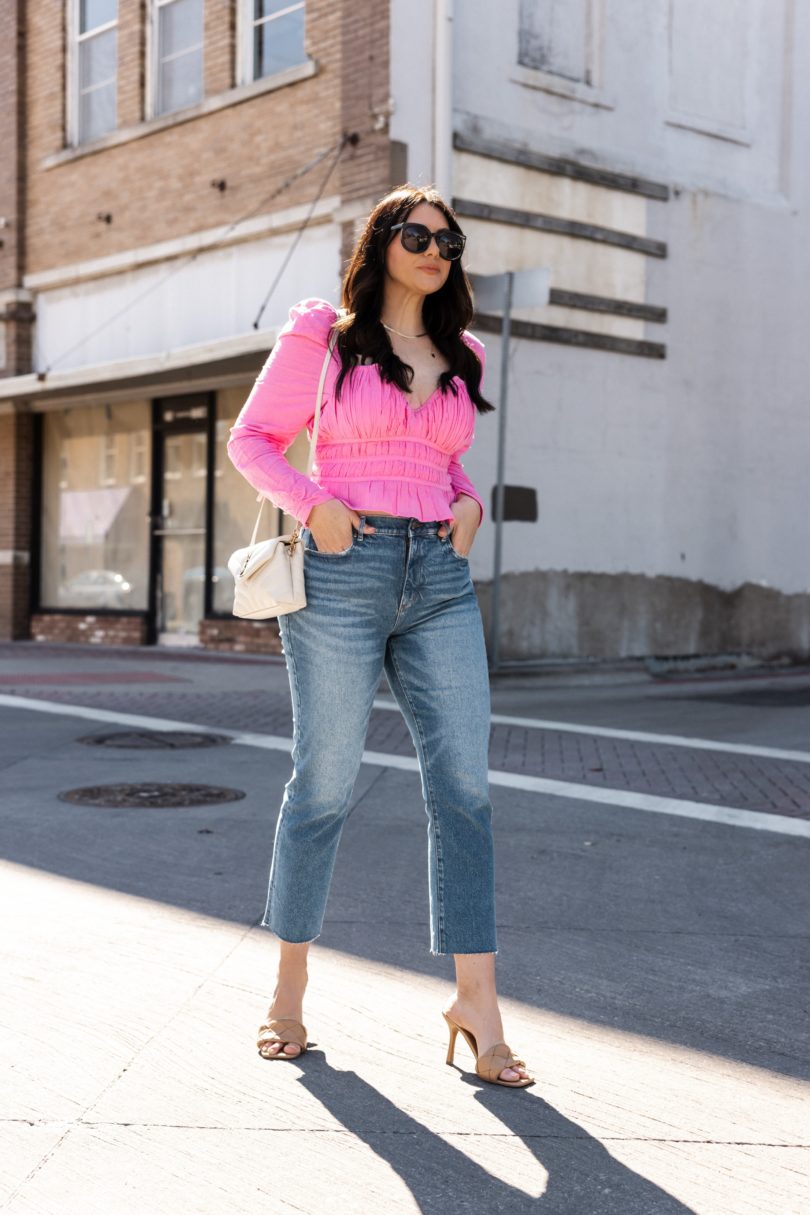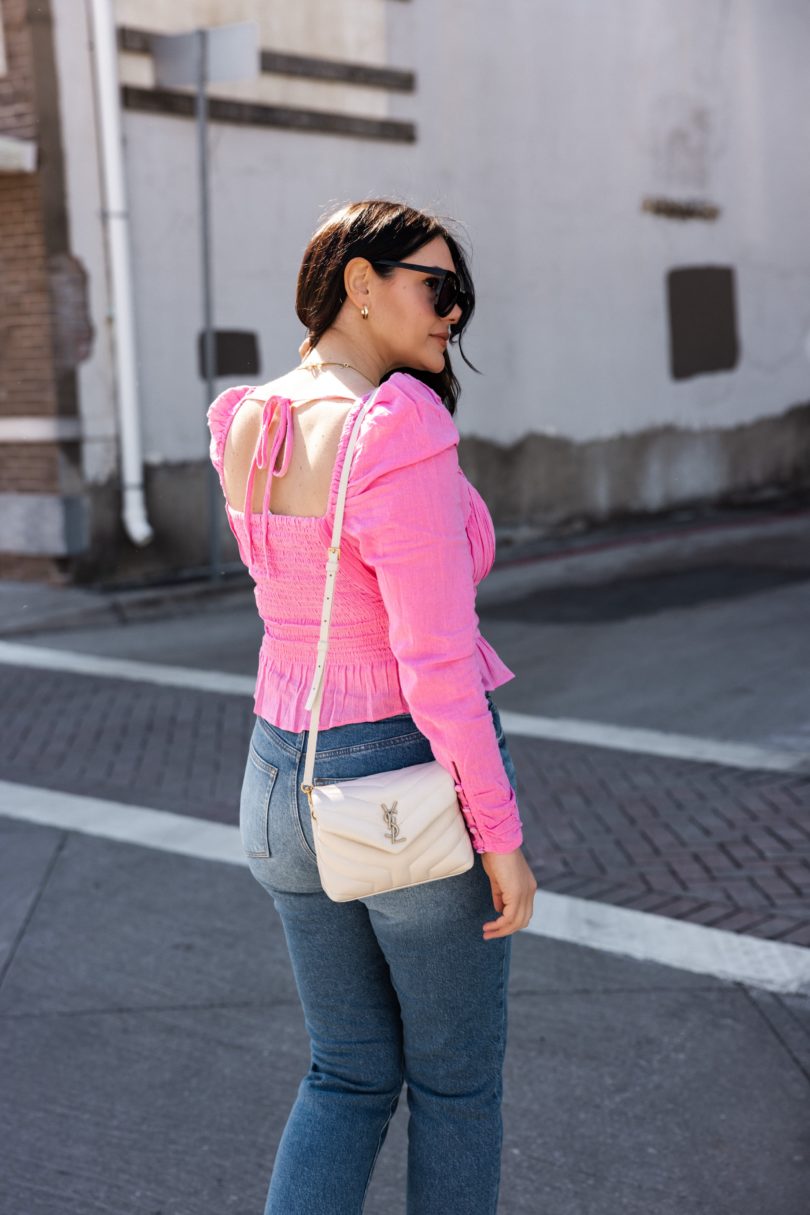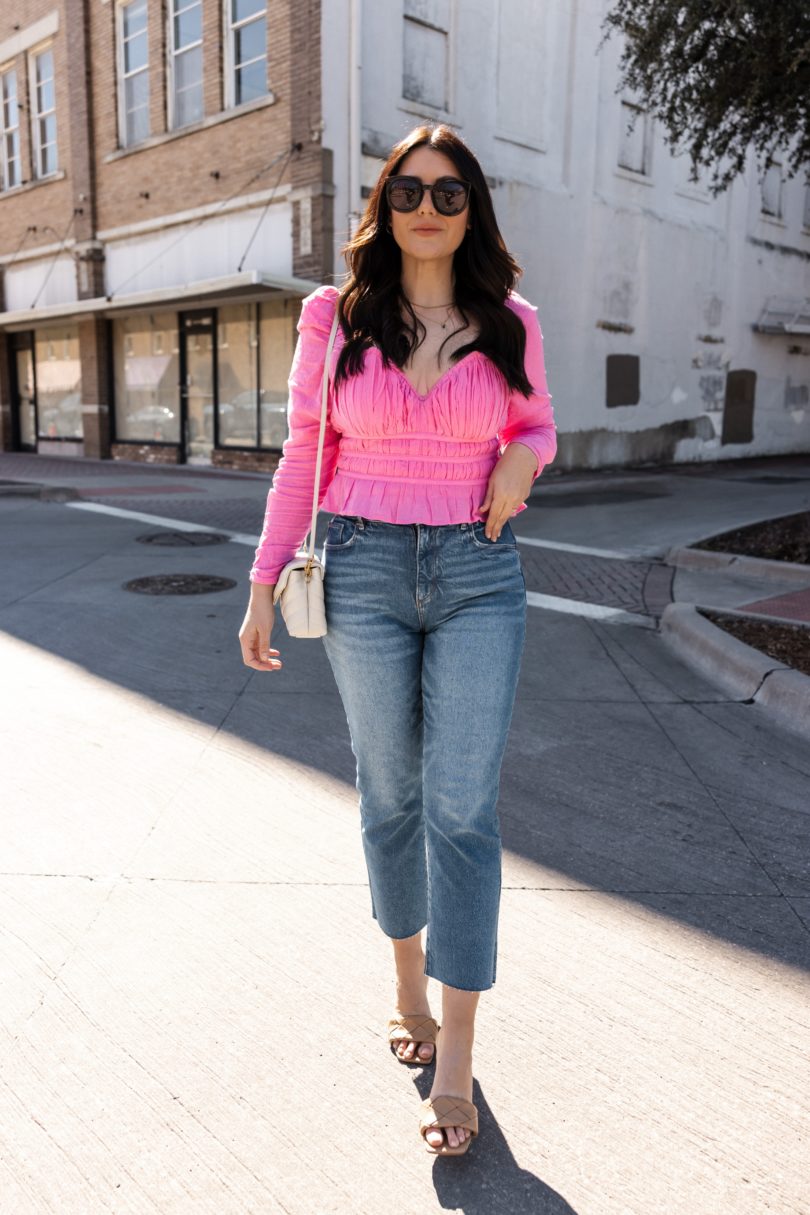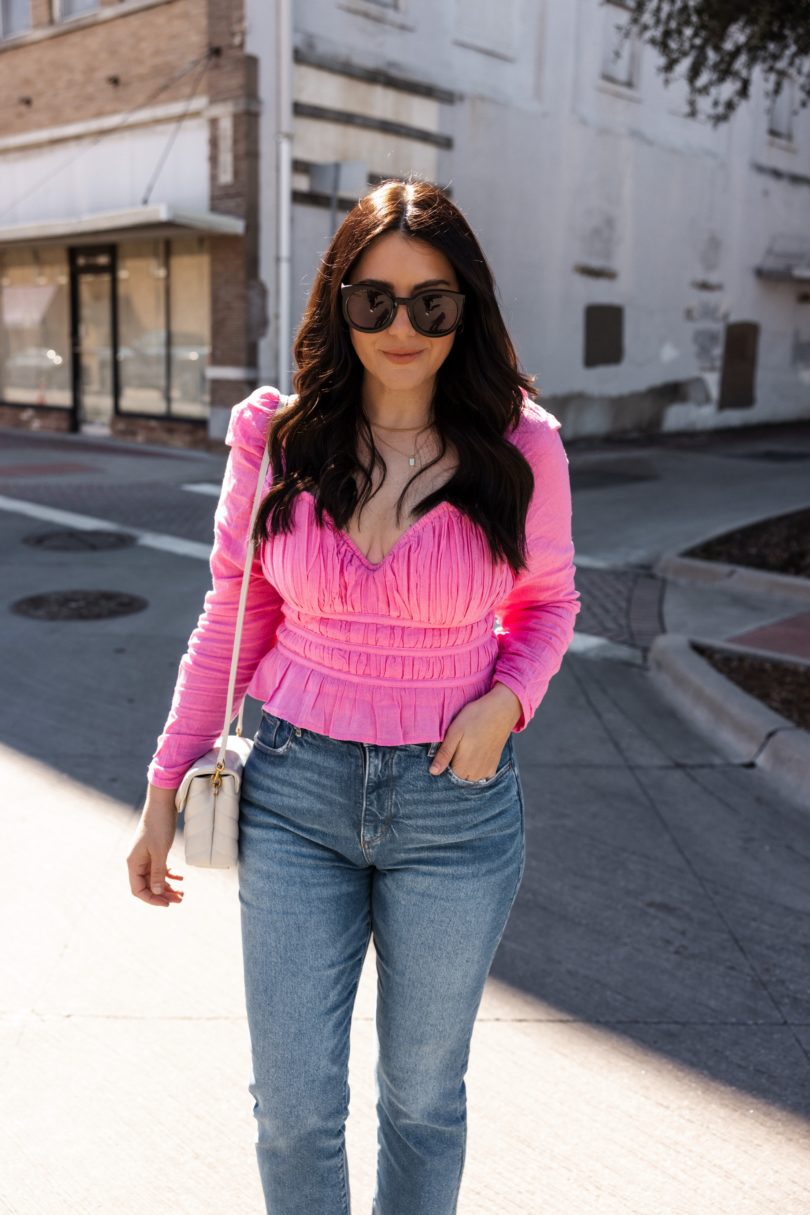 Are you used to my long hair yet? I *think* I am. It's funny I keep looking at photos we take with them and I just see my self from 2018. Is it cool or weird that my brain has catalogued myself like a Pinterest board by my haircuts over the years? Maybe don't answer that…
The last year and a half or so, I've been going through quite a big neutrals phase. If you've followed me for a while now, thank you for sticking around but also you know by this time that I go through… phases. Definitely not me being fickle or just super trendy, right? 😉 Well the last year or so has been me finding my way through all the neutrals and honestly, good for me because I've really found some great basic pieces and a new appreciation for the classics. It has really felt like a style reset for me. I kind of cleared the clutter of trend and truly sought out the classics. Every once in a while during this past year or so, I'd get a message or a comment asking where the color had gone? At first I thought it was just because I'd lost my ever-temporary summer glow, to which I reply — hey it's January….but then I realized they meant my outfits. My response is always the same — I just wear what I like. I always have and always will. I've tried a few times to change to mimic other influencers or try to dress in what I think you may want, but it always comes off…well, weird to be honest. I do my best when I feel my best and so I go where my style takes me. And this spring, I can't stop staring at all of the bright happy colors style is serving up. And I mean BRIGHT. Not pastel, not muted — bright, happy, bold color.
Take this pink Free People top — it's BRIGHT and BOLD and it's exactly the energy I want for this spring. I feel like I can take all my neutrals too and mix them well with these bright hues. Like a classic trench would bring this outfit up a notch style wise but also soften the color pop. (Oh… you mean like this trench here?? *winks uncomfortably*) 
This top is interesting…the sweatheart neckline has wire throughout the the top so it kind of stays put. I said KIND OF, I'm not making any promises. It would shift a little but overall it's a neat feature. I for one have to wear a bra so if this was some kind of solution for a bra on this top, that's a no from me. Oh and speaking of boobs, I had to size up to a large. Length + boobs = size up. But if you have a smaller top, you would be fine. You can find this top here!
By the way, if you aren't ready to move past neutrals, don't you worry. This top comes in black and white as well 🙂