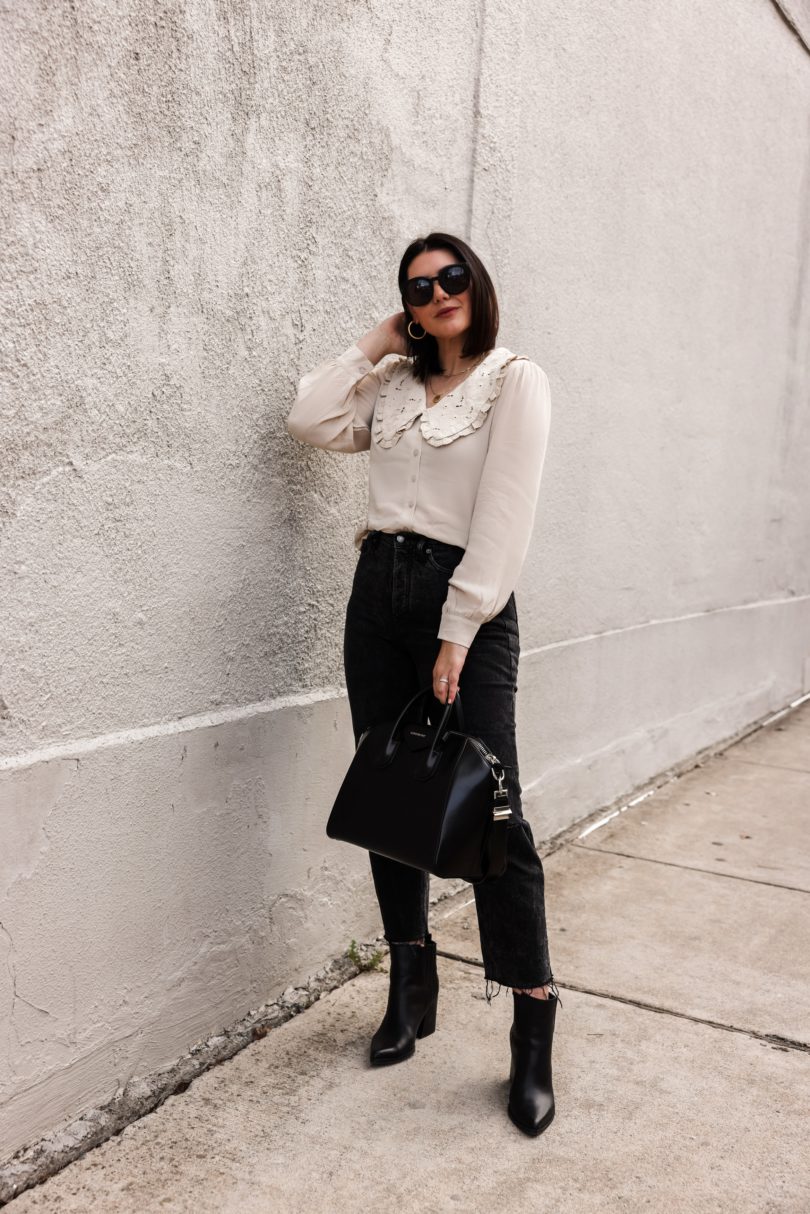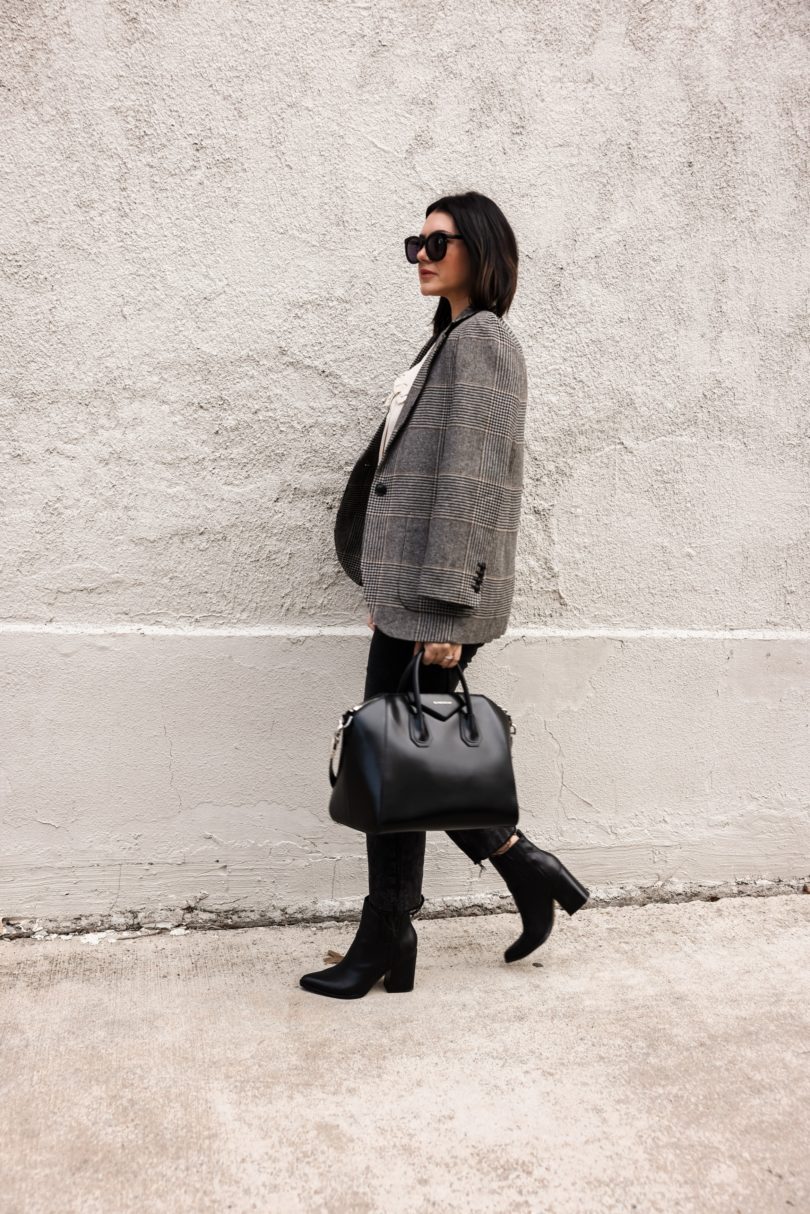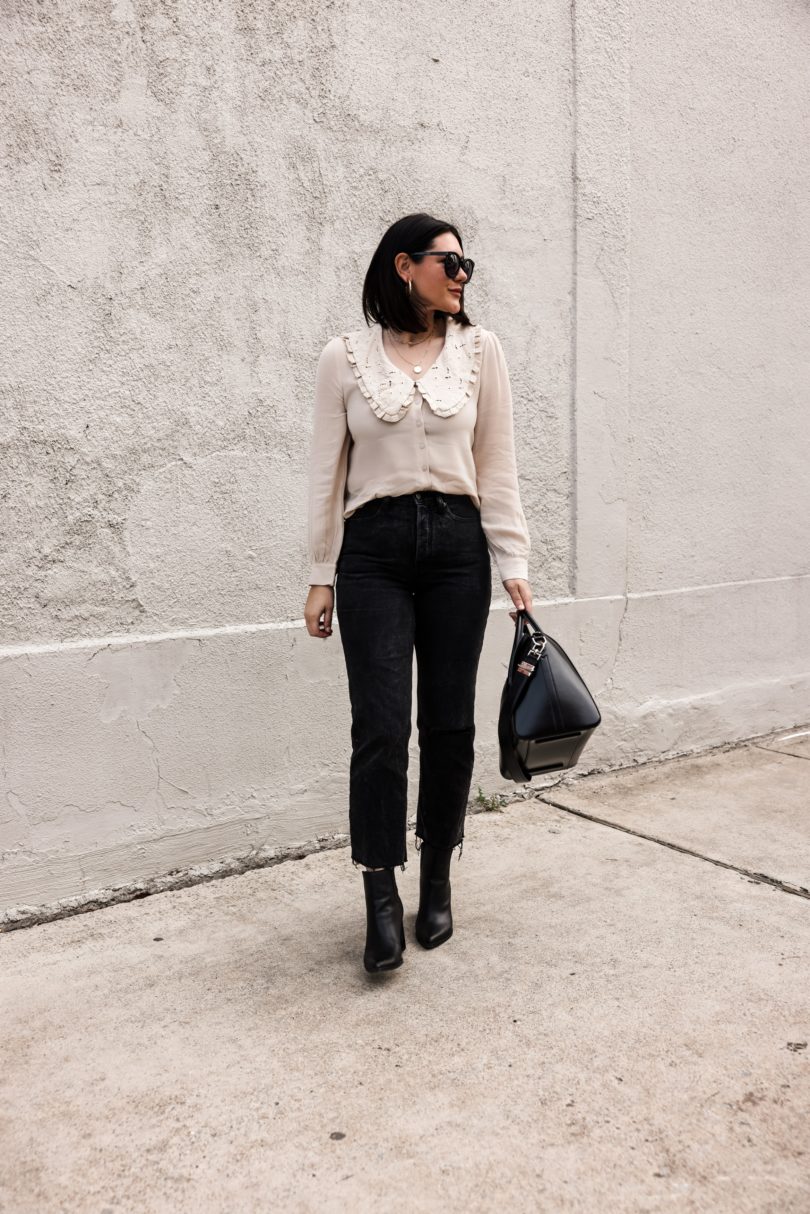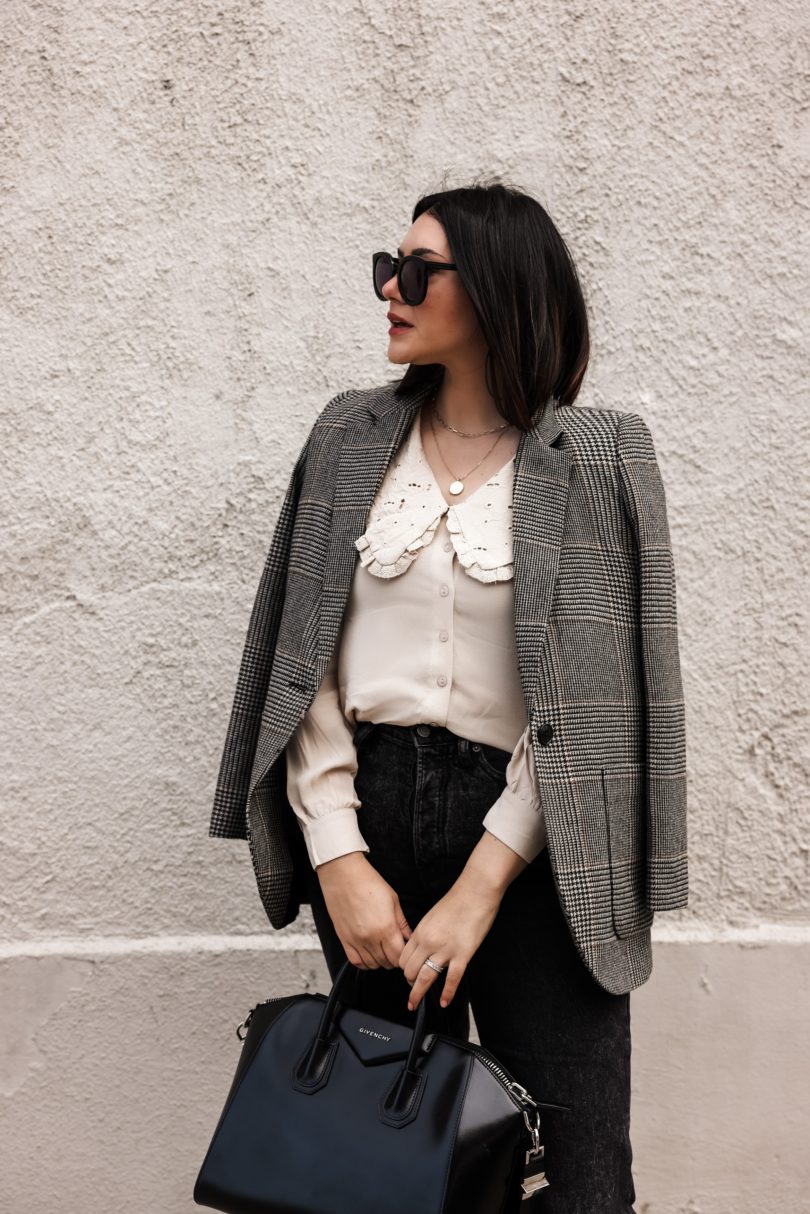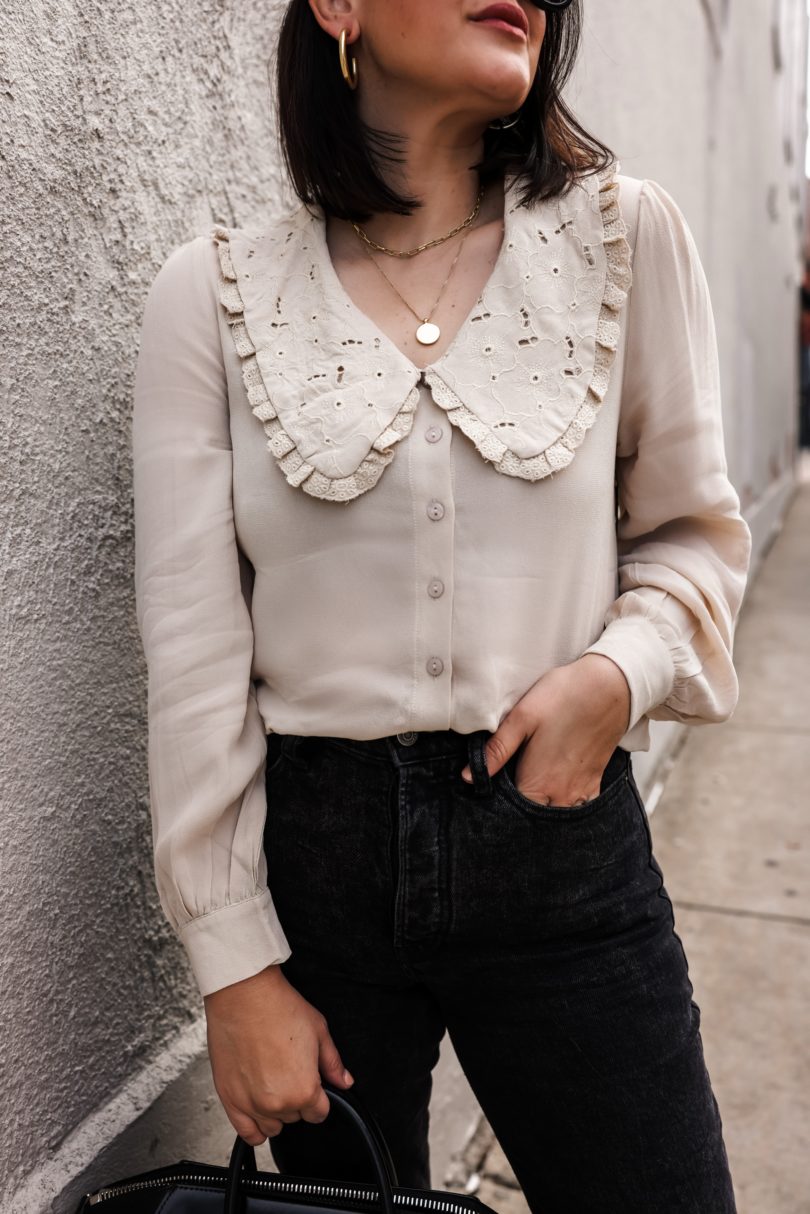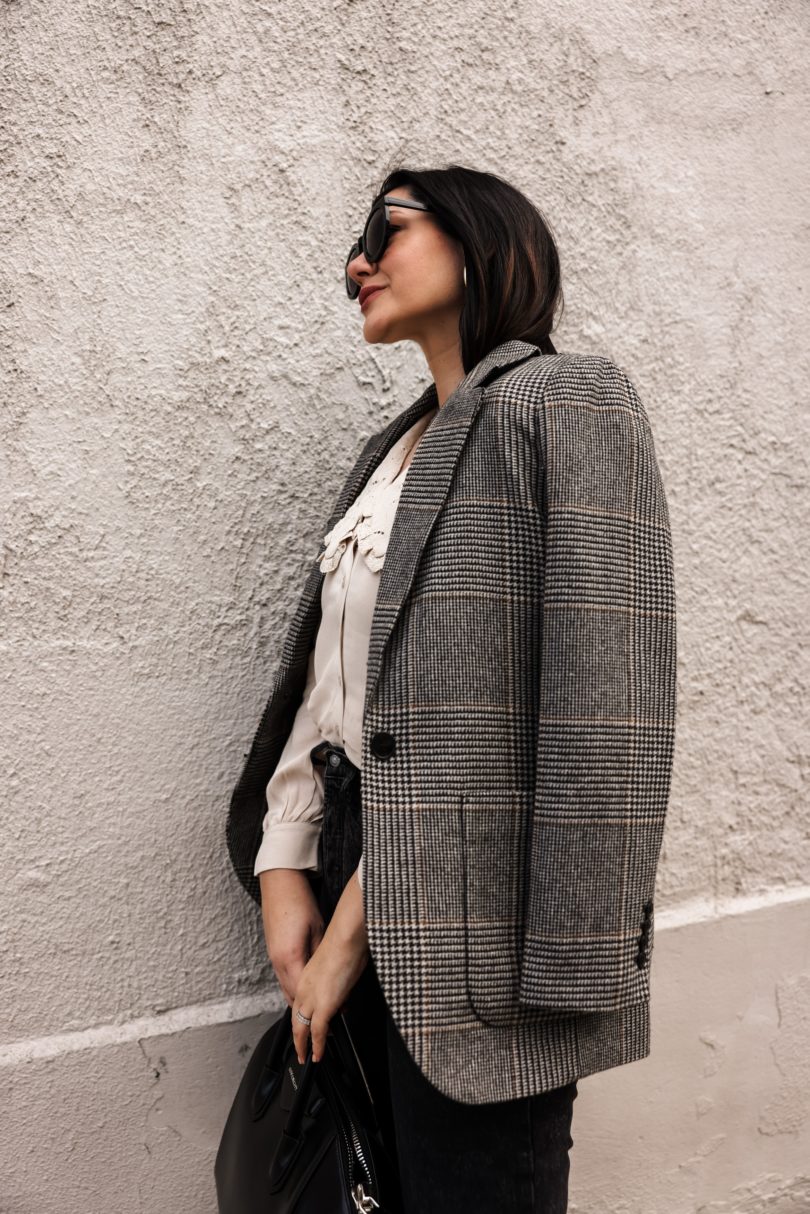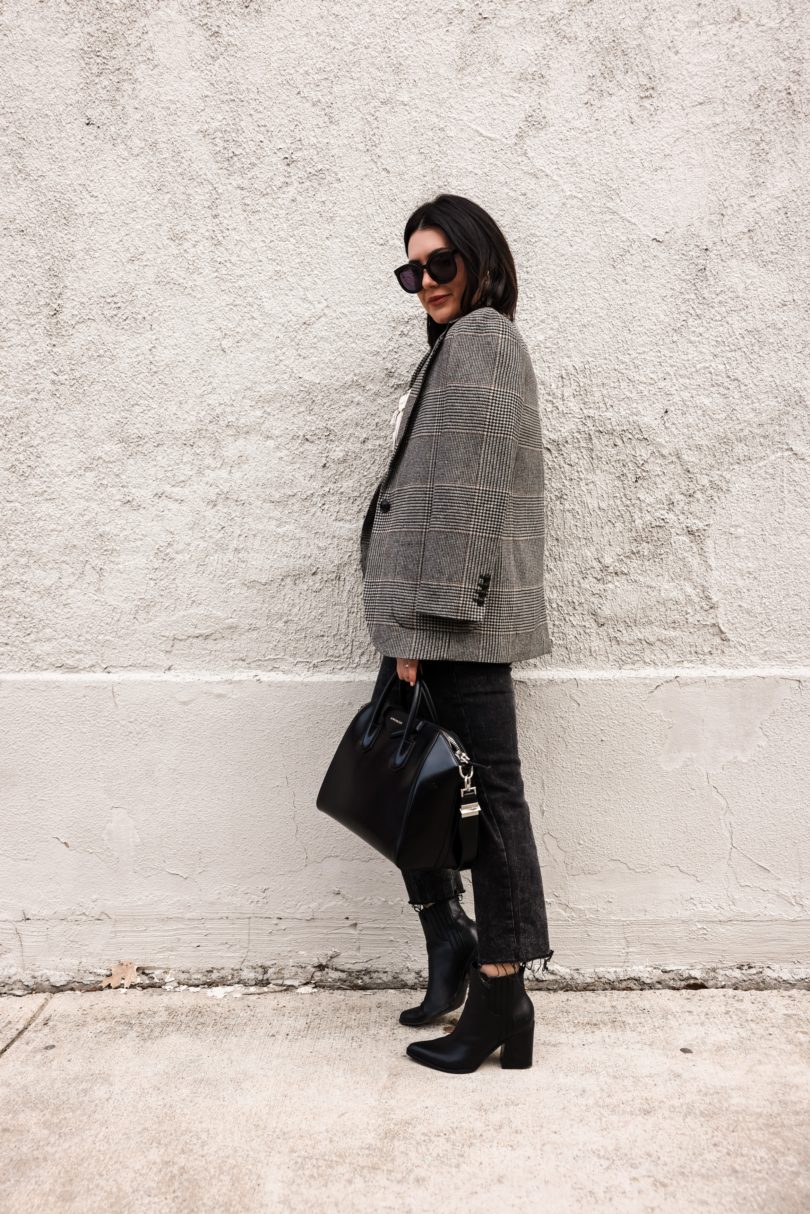 Happy Monday! I am finally feeling like a normal person again. After about a month of shingles, we had a not-so-fun run-in with covid two weeks ago and now my sweet little Gems got the stomach bug yesterday. 2022 is not here to make friends, I'll tell you that much. This month has felt 60 days long, I swear how is it not March? But last week I was able to finally have a normal daily schedule with outfit shoots, working and going to the gym. Only thing that didn't get added back to my daily schedule was me cleaning the house and laundry. Oh well. Can't win them all right? 😉
Is anyone else having trouble with style these days? I can't tell if it's a) just me b) this long January c) the fact that I've been bedridden like the grandpa in Willy Wonka for the last 4 weeks or d) the absolute confusion of gen z style infiltrating our brains and store inventories…Or maybe all of the above?  Let's go with all of the above so then it doesn't feel like I'm a loser. But I realized today that I've been making it way to complicated for myself. I just need to wear what I like. This top is one of my favorite looks for this late winter / early spring. I love the Peter Pan collar, I'm so glad it decided to show back up this season. This top is adorable, albeit not super winter friendly (hence the wool blazer atop). I picked it up from Nordstrom and I love the beige hue. You can find it here! TTS fit — I'm in the medium.
I think I've talked about these old navy jeans before but in case you missed it — these jeans are amazing. Old Navy jeans can be tough to find the right pair but this one fits well (super high waist),washes out well and doesn't stretch with wear. I'm in the size 8 and they're a snug fit at first but stretch to your waist / body. I'd say TTS but size up if in between sizes. Find them under $50 here!