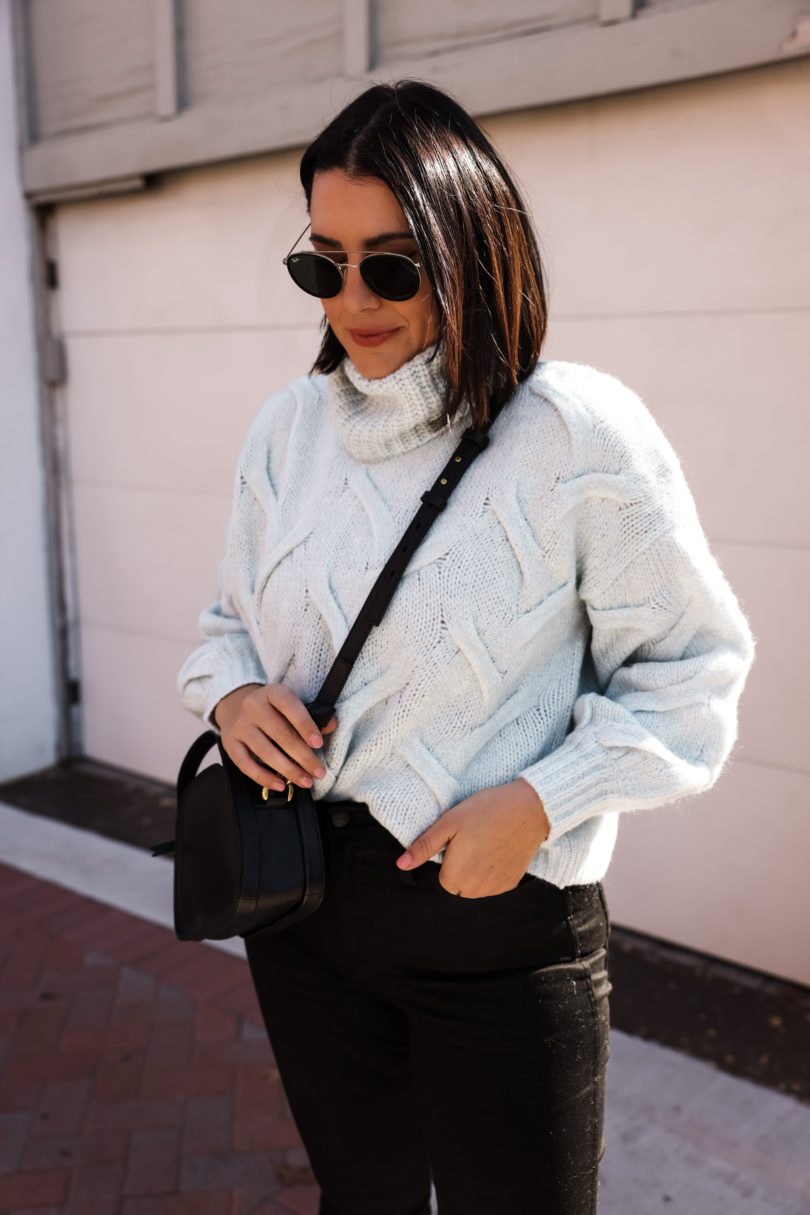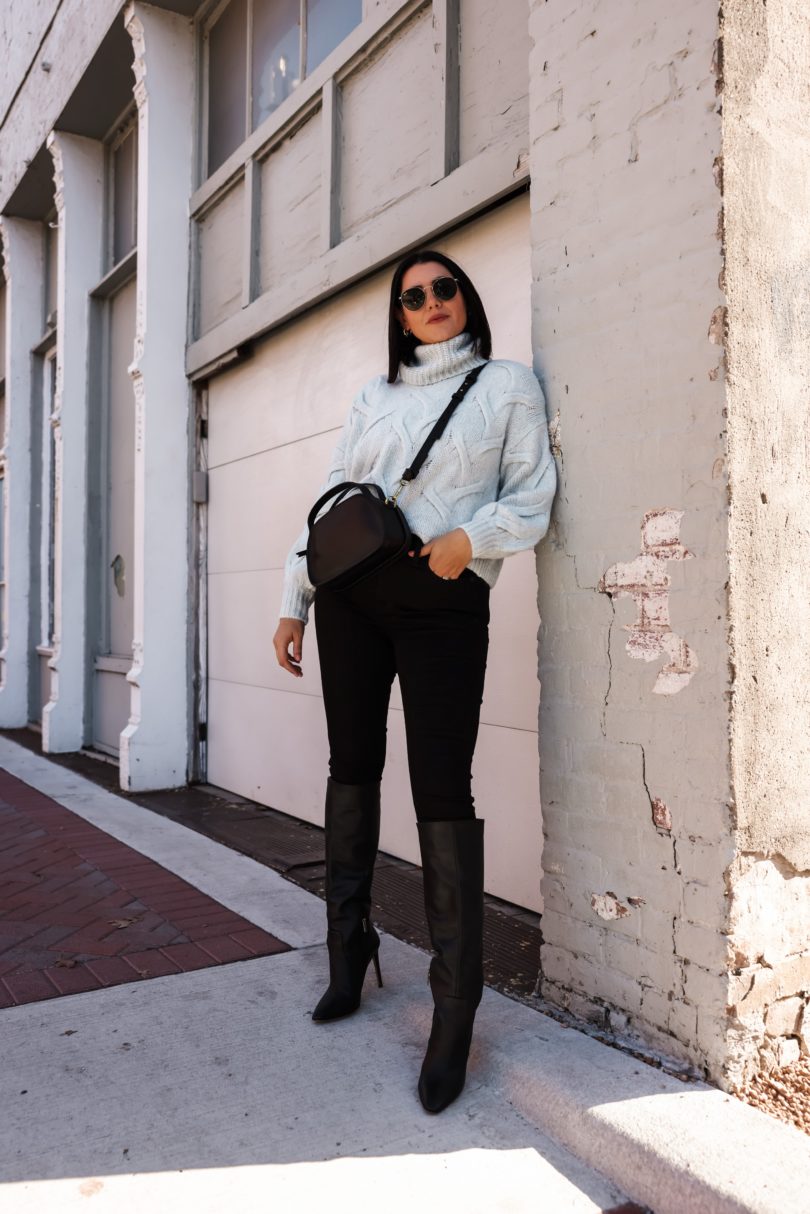 Once upon a time it was cold here in Texas. These were shot during those rare cold days since now it's basically spring here. Hoping for a few more cool days so I can bust out my sweaters again. Things I never thought I'd say in December.
We are in our new house! It's feeling like home, too which is nice. I've got the majority of things unpacked but now I'm down to the small things that I don't know what to do with. Do you know what I mean? It's the things that should have a place but don't. And it's the small things so it's really easy to ignore for now.
So I'm hoping to get back to my regularly scheduled posts this week, too! I went 10 days without posting, ya'll. December has been a blur to say the least. So to get back to normal, I have a Madewell sale to mention. It's a good one — an extra 30% off of sale. This sweater is under $50 with that discount! It comes in lots of other colors, too. You can find it here!