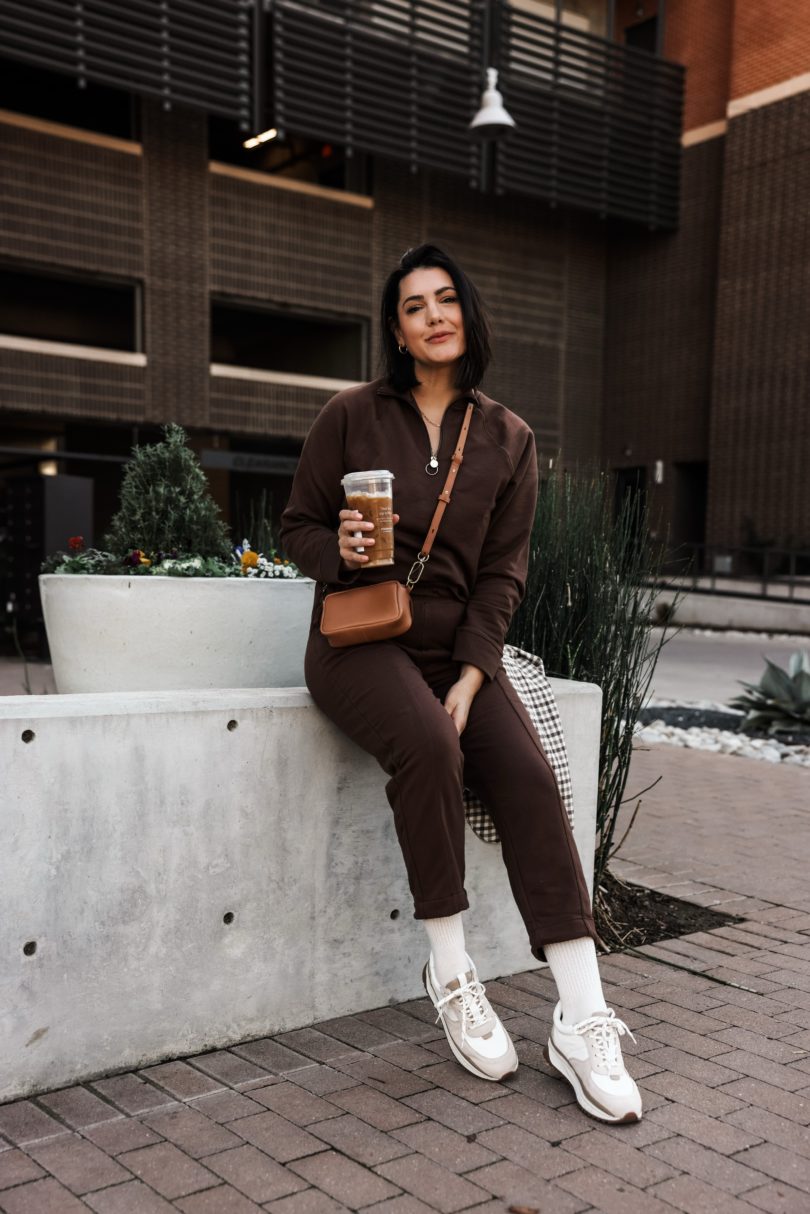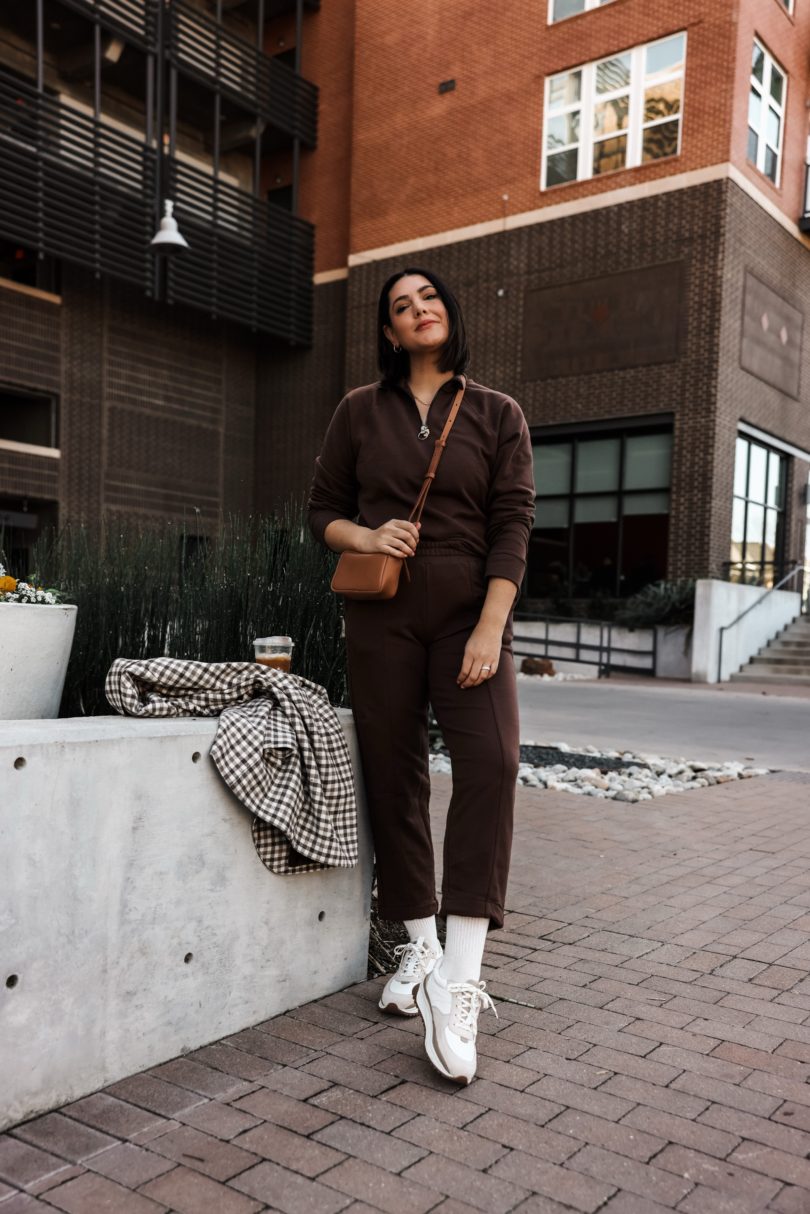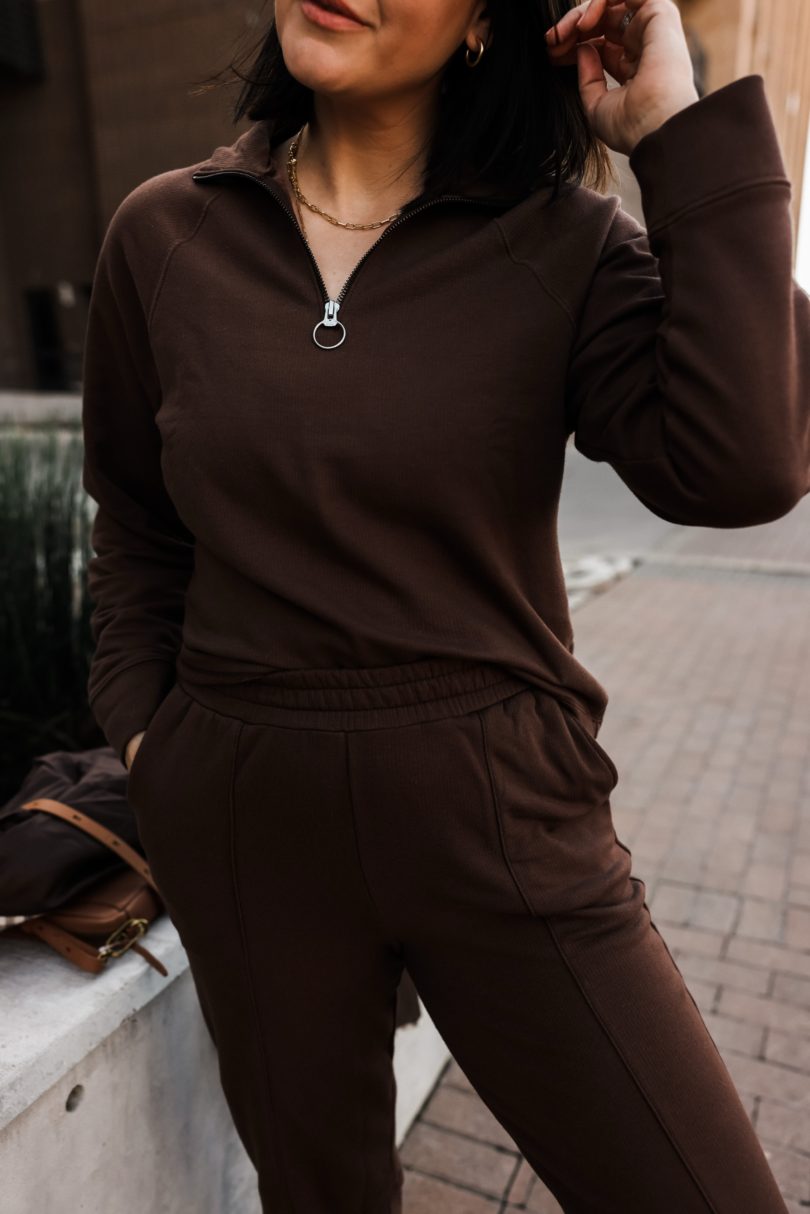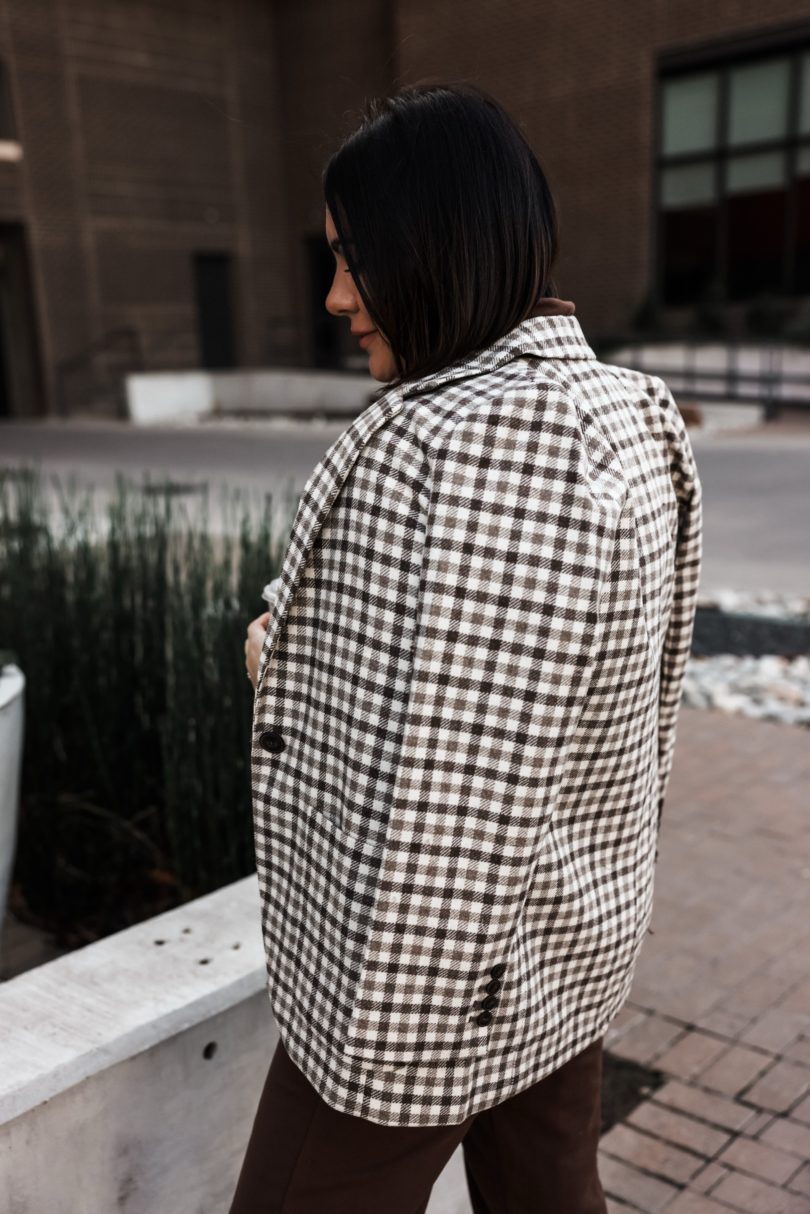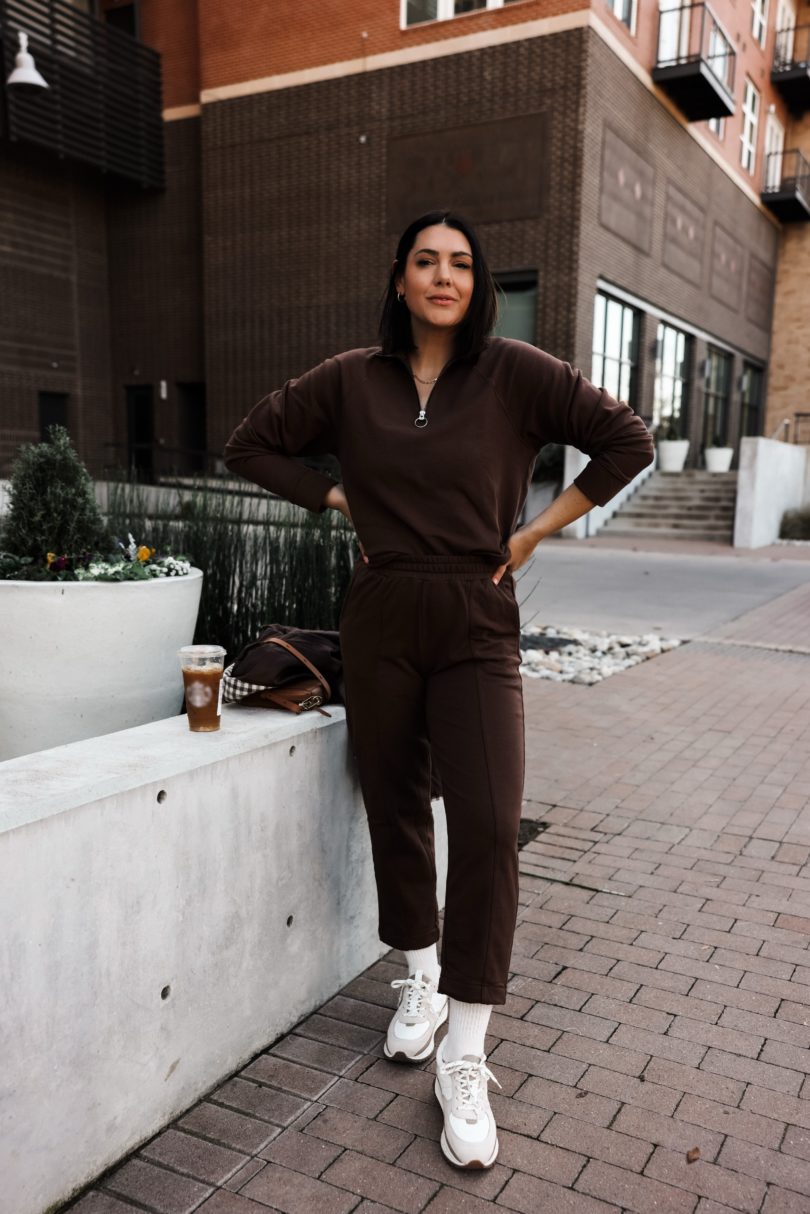 Guess what?! We are closing on our house TODAY. Like right now, as you read this. So next time you see me I'll be a stressed out mess BUT I'll be in a new house for Christmas. In comparison to being a stressed out mess in the same house because let's be honest, December is going to December.
This outfit right here has been my M.O. lately. If it ain't soft, I don't want it. Give me yoga pants, sweat pants, joggers this week and next. This set from Madewell makes me feel at least partially put together while moving and doing all of those last minute things. And it's so soft, so I can just pass out onto my bed at the end of the day. Don't even have to change into jammies. (Only partially kidding. I do wash my face / brush my teeth.)
You can find my sweatshirt here! True to size, I'm in the medium. Same with the sweatpants — find them here.