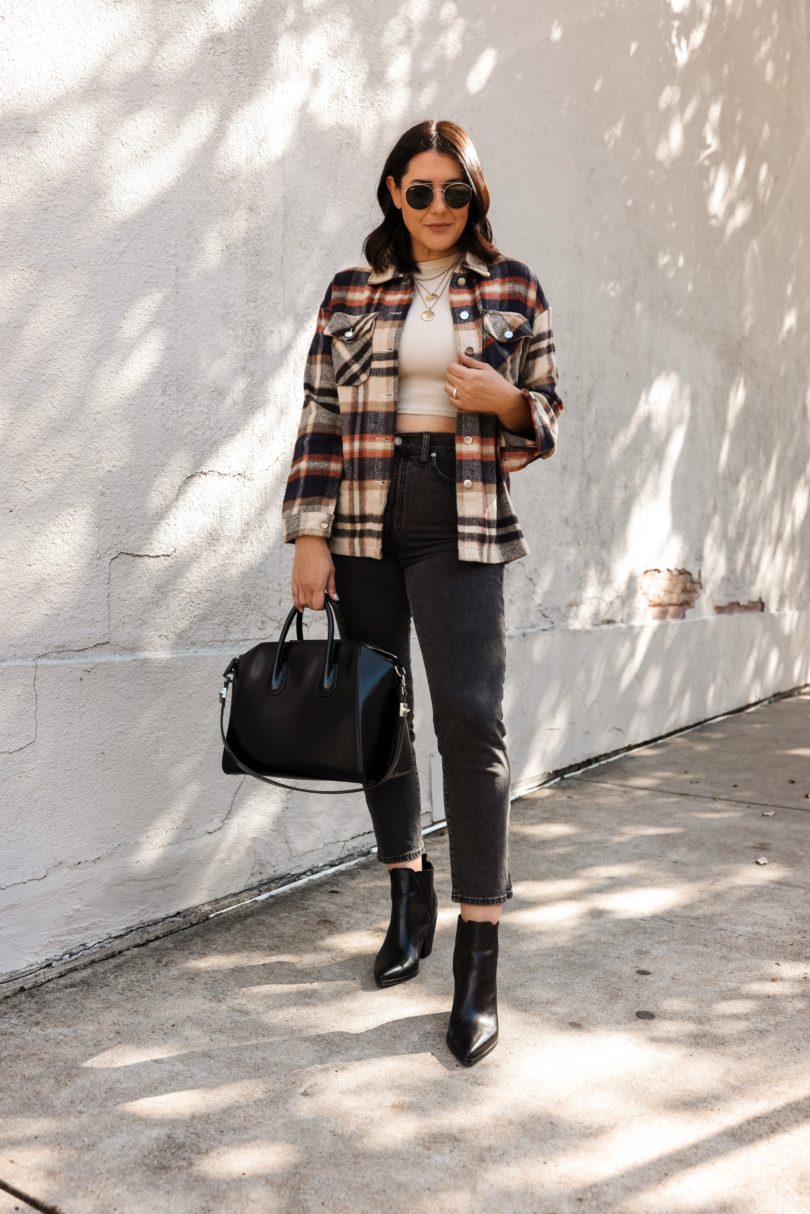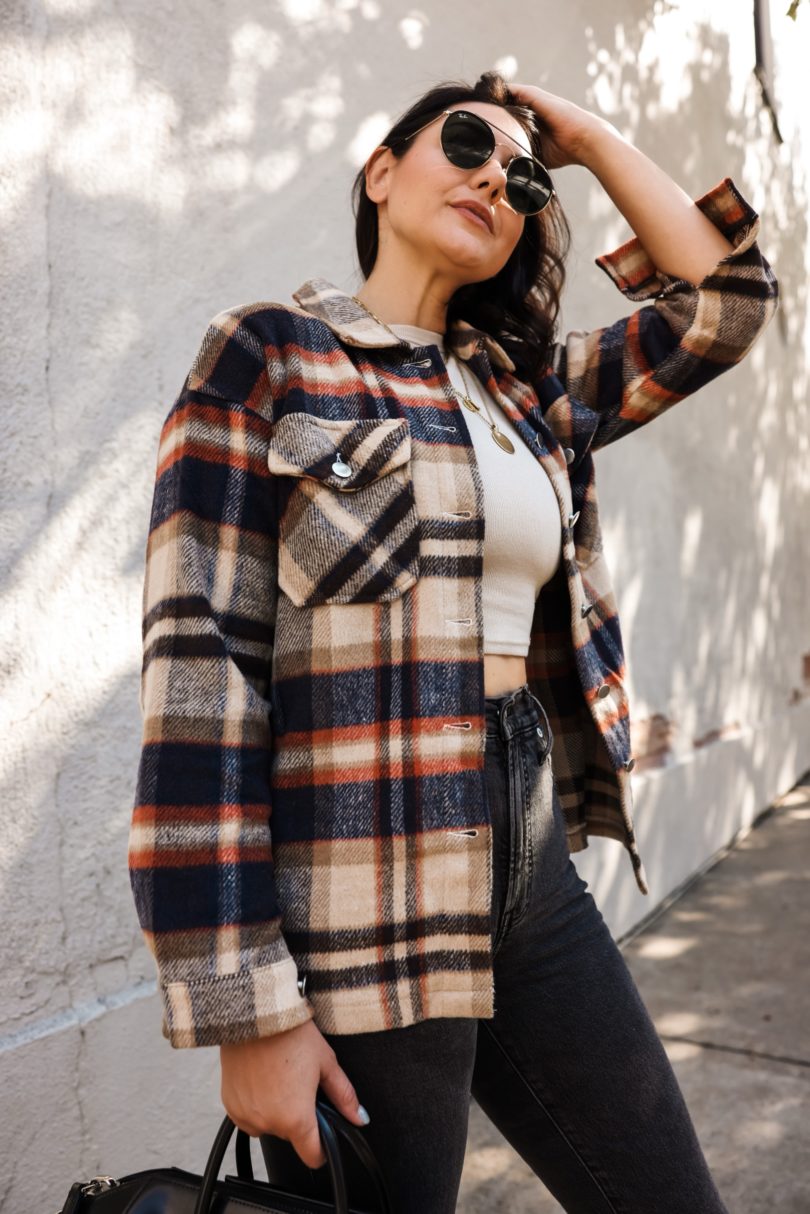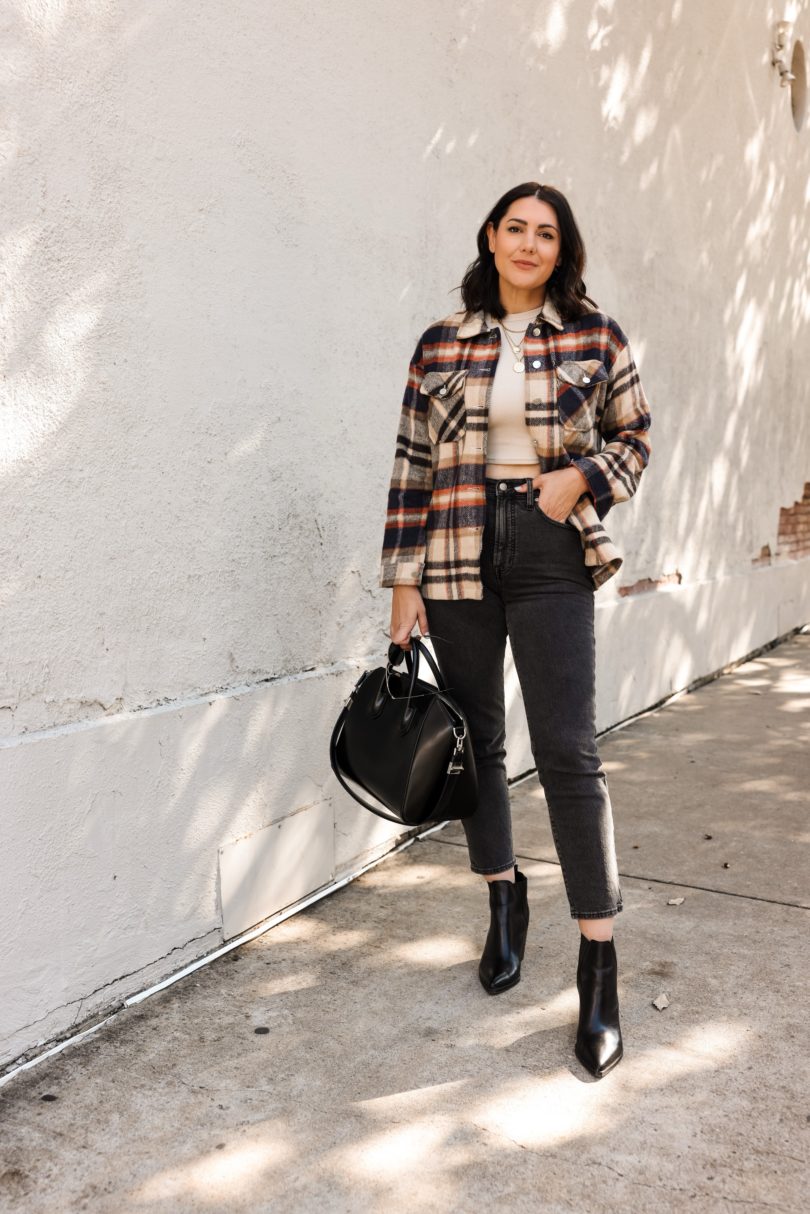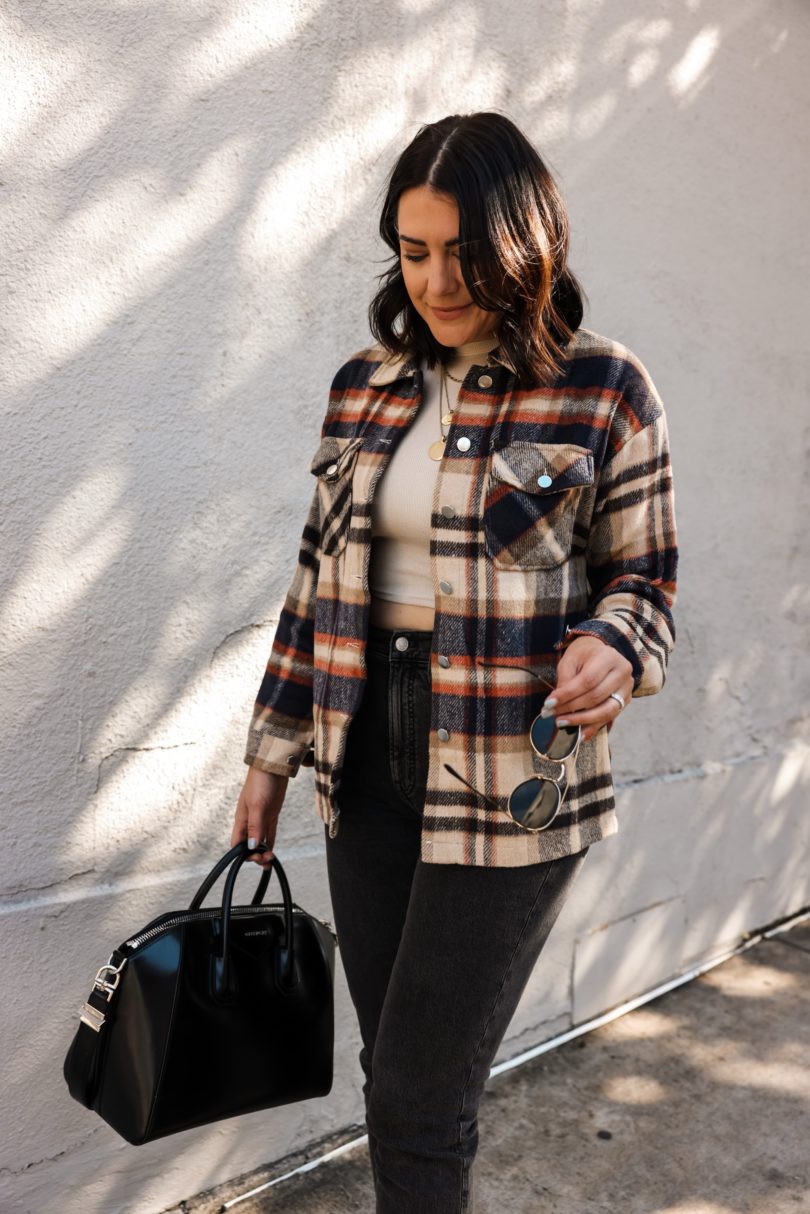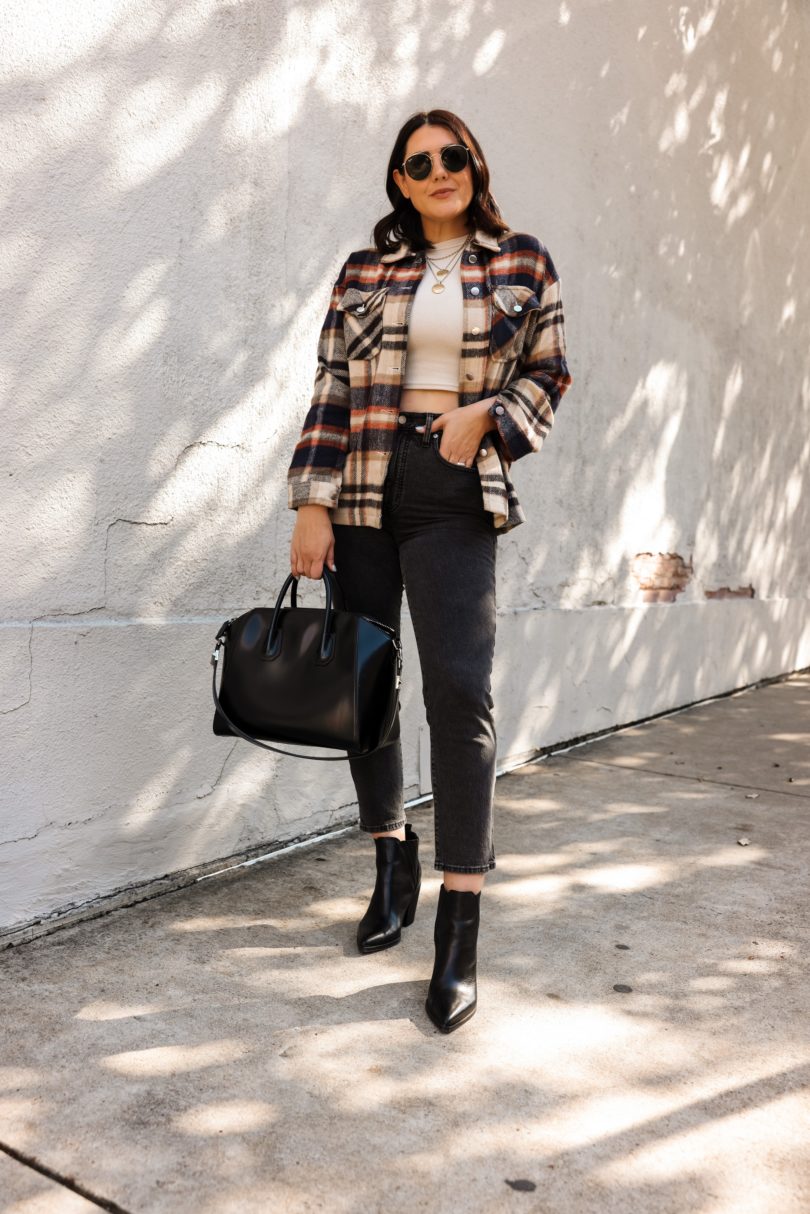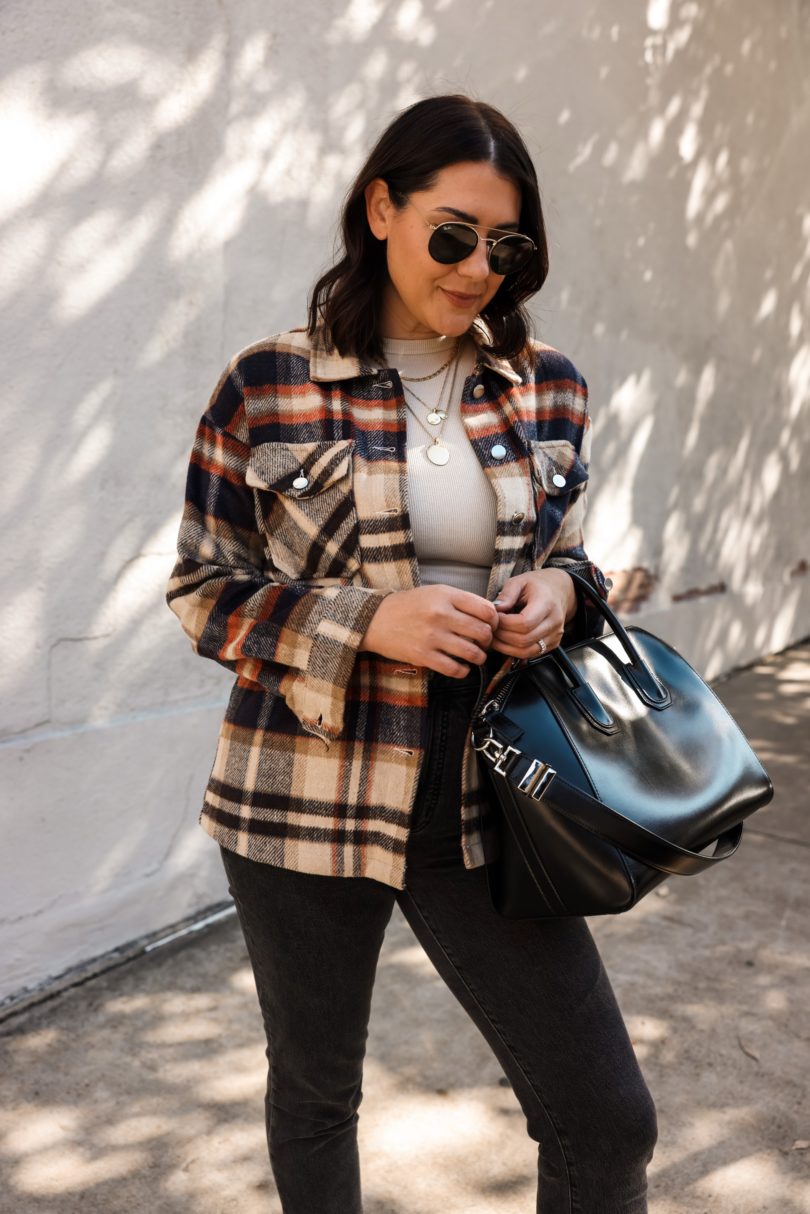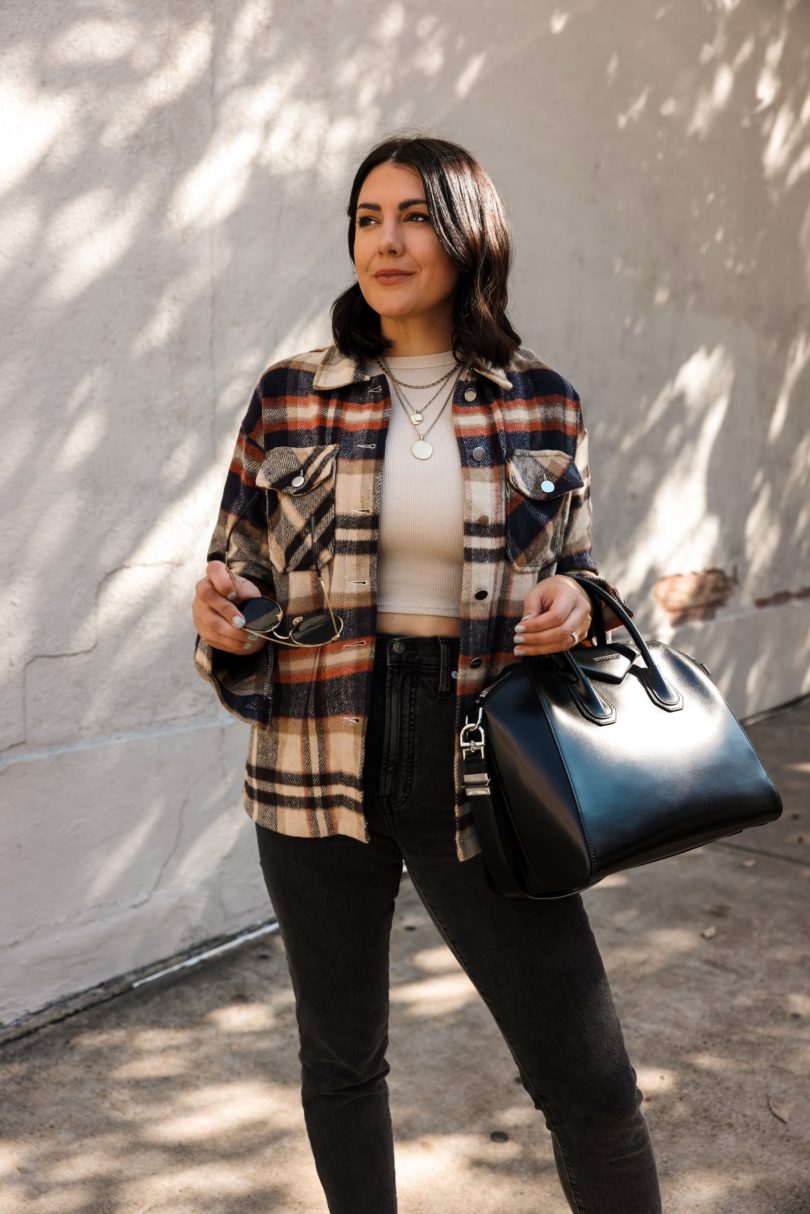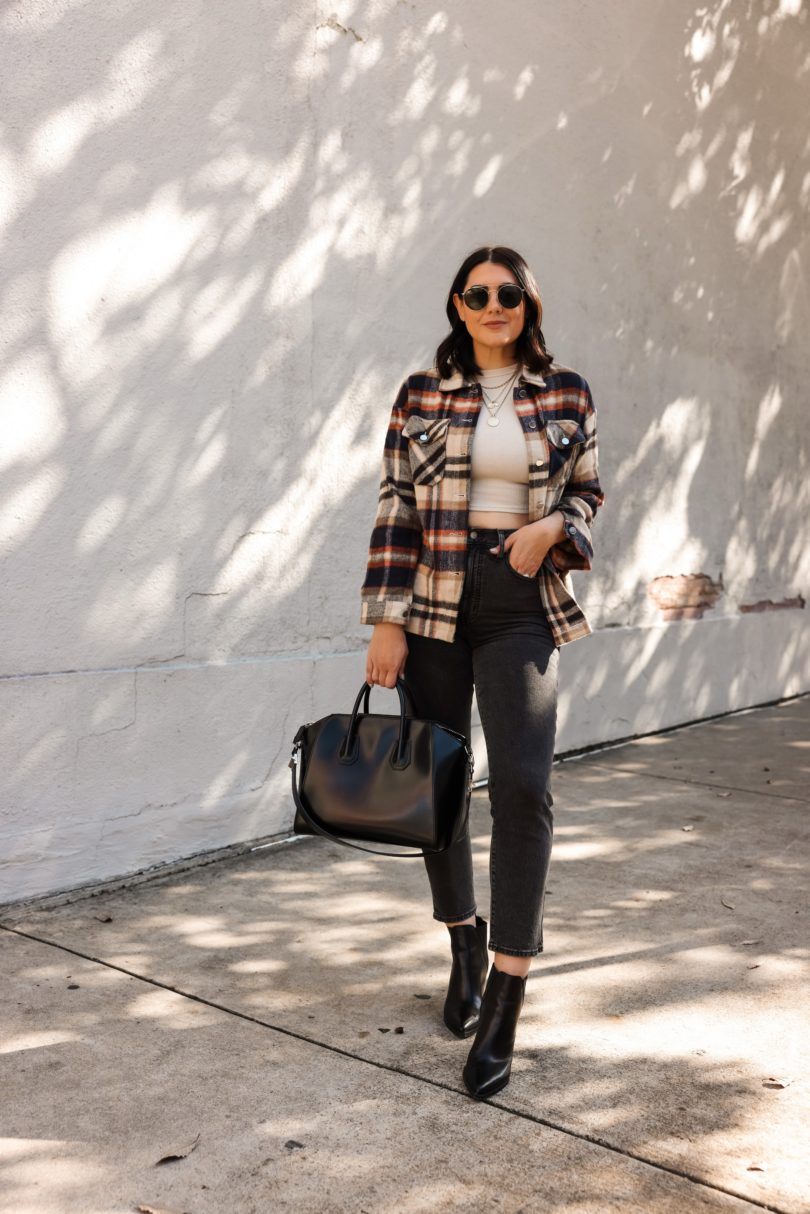 I've always struggled with flannel on me. And I don't want to blame my broad shoulders because I love them but I think that's the problem here. I always feel like I should be out chopping lumber instead of sitting behind a computer at a coffee shop, as I do. I look at other influencers and just love how they wear flannel so effortlessly and somehow make it feminine, even flirty. And then I put it flannel on and immediately have a need to renovate a house all by myself. Never learning from past mistakes, I try flannel again every autumn because what's insanity if not trying the same thing and wishing for a different result?
You see, I saw this one here on Amazon, loved the colors and thought 'this one is going to be different, Kendi'. And you know what…she actually is. This is a thicker flannel, which I didn't think would work for me but it does! I decided to wear it open as a shacket (which I think ya'll are pretty divided on.) And the colors! So autumn and so pretty — I almost wish this came in a coat because I love the tans, oranges and blues. It pairs perfectly with black, too. (I told you I was obsessed with these jeans. Here they are again…) But you know what? I have to tell you the key for this outfit. When I was building this outfit, I realized that the tank underneath needed to be a softer color than black or white, so I went with this tan tank top from summer that matches perfectly with the tans in the shirt. As soon as I put this whole look on, I knew I had the perfect outfit for this shirt.
Let's talk sizing and fit. I am in the medium and it fits like a medium. Size up if you want more wiggle room overall, but I'd say it's a proportionate fit for a button down shirt. This tank I am in the medium but size up if you want a longer fit because it is cropped!
Find the flannel shirt here. The color is Plaid Print Orange – remember it's a thicker fabric! Not a slinky one.
Find the tank here. This color is apricot. 
And last but not least, these jeans I've been cramming down your throats. I am in the 28, fit is TTS with stretch! Find them from Madewell here.
Tell me — do you live in flannel or are you on the fence with it as well? I think you just have to find the flannel that works for you.