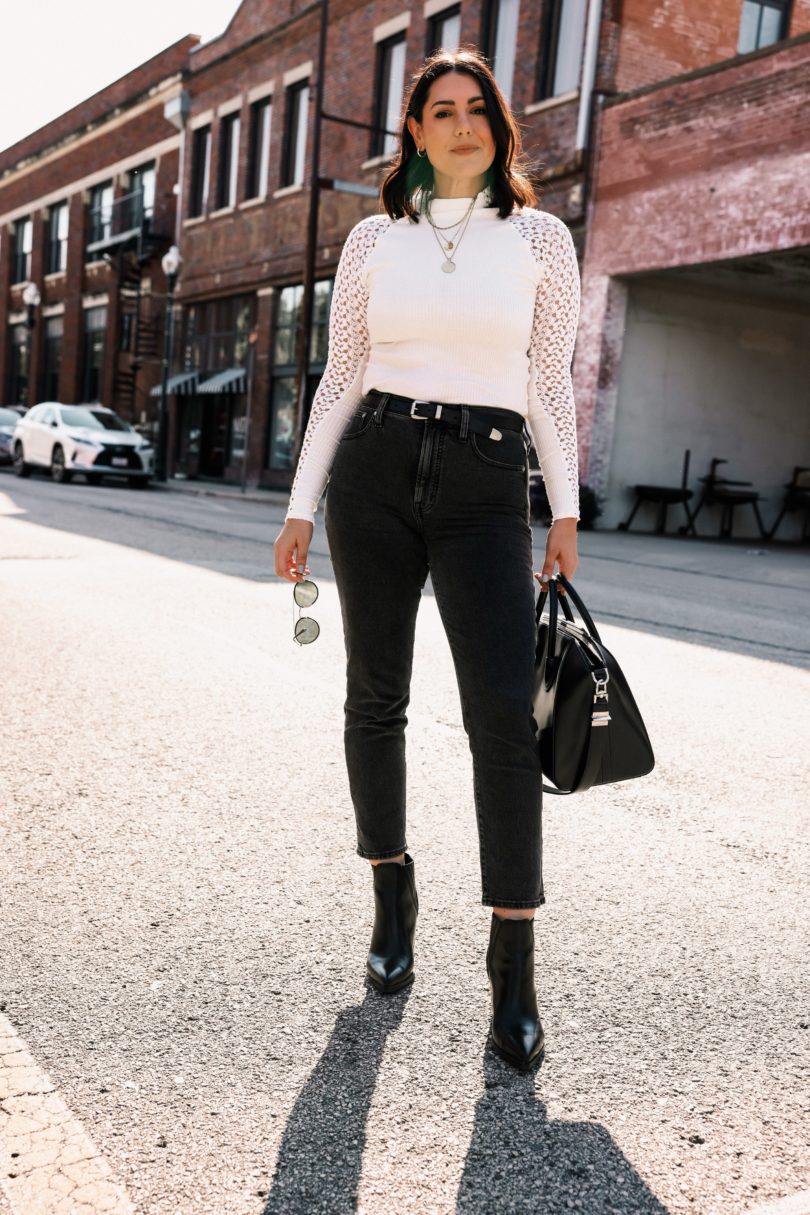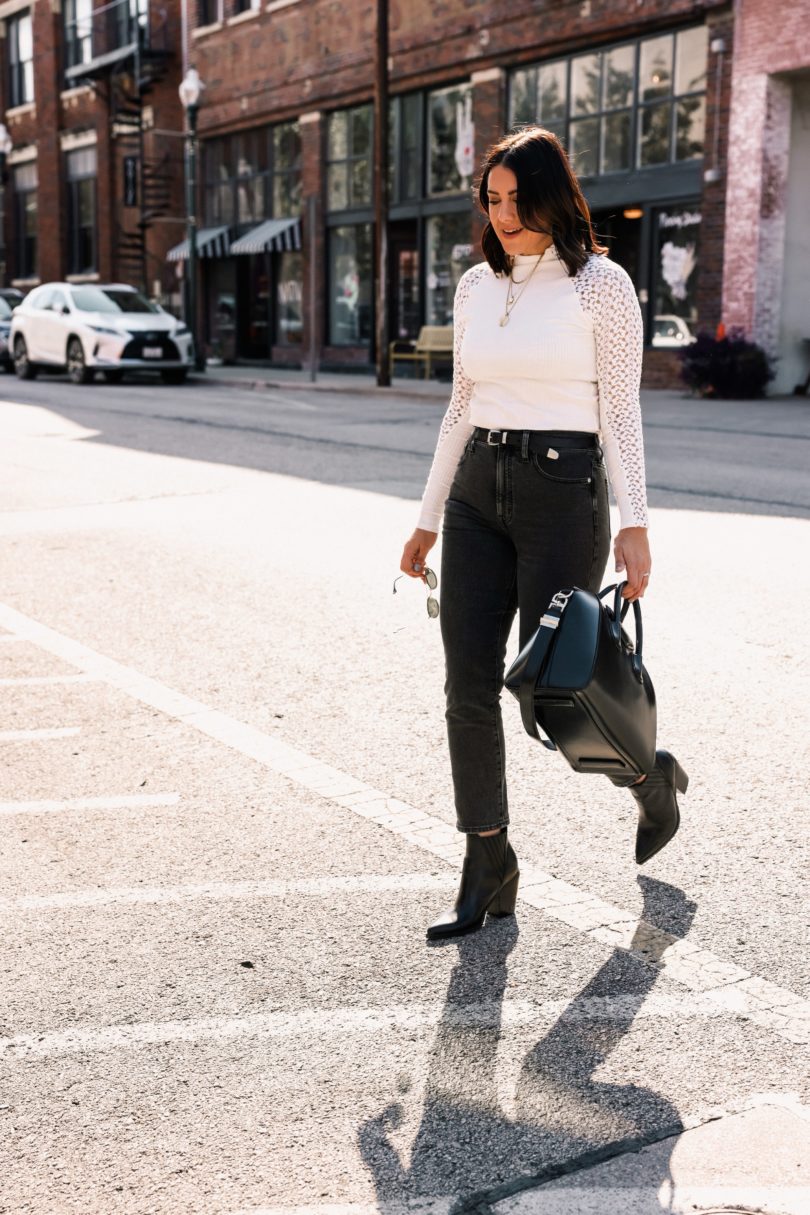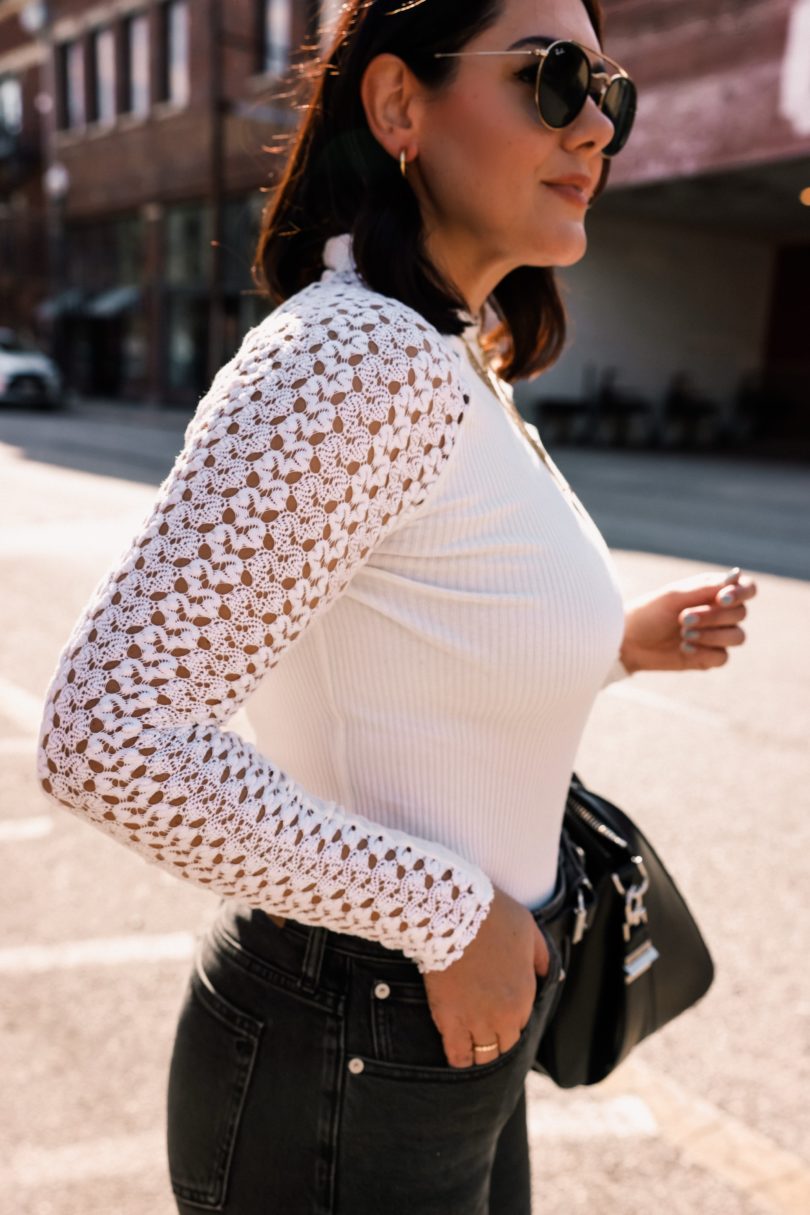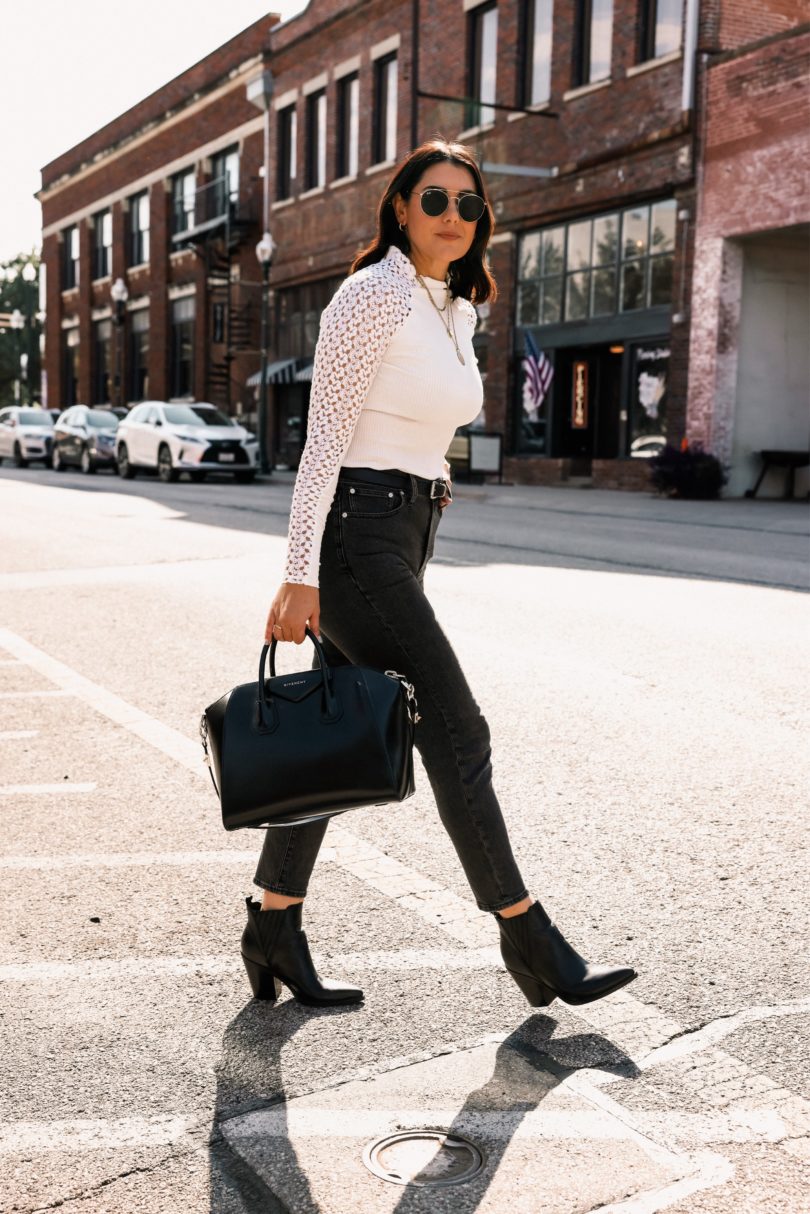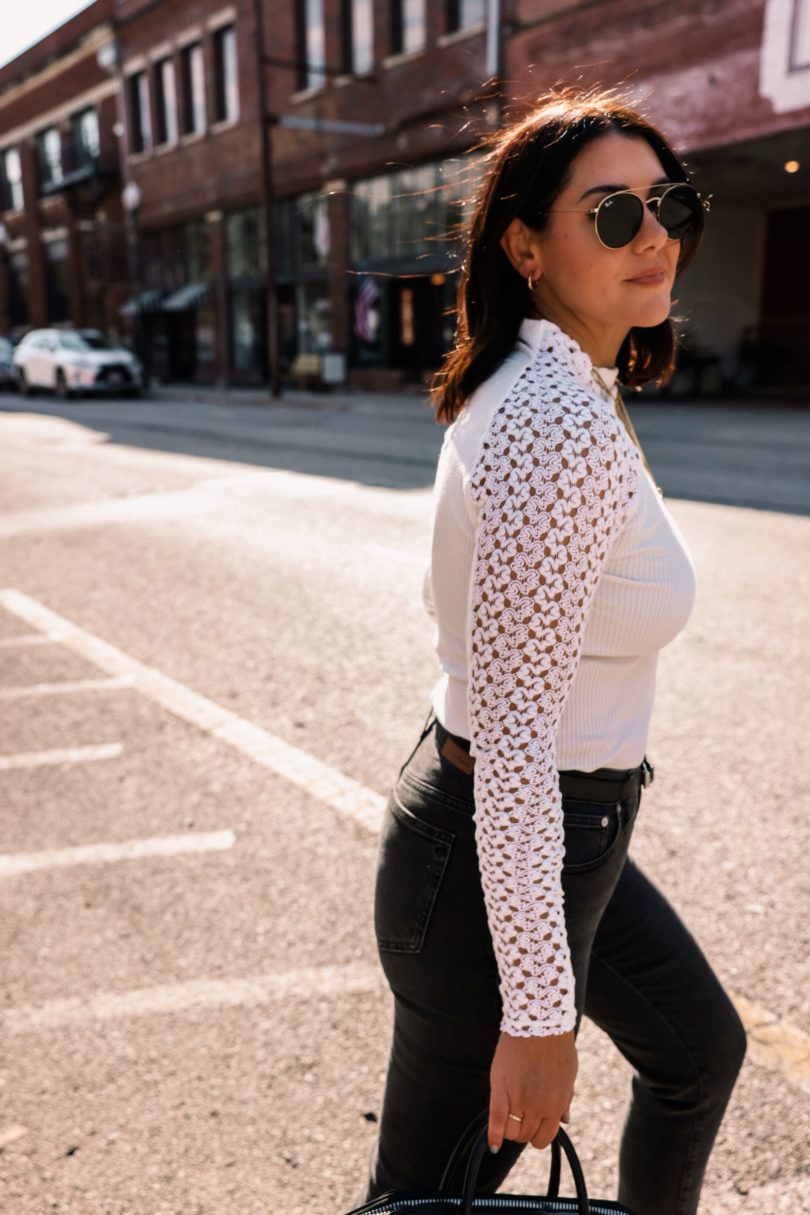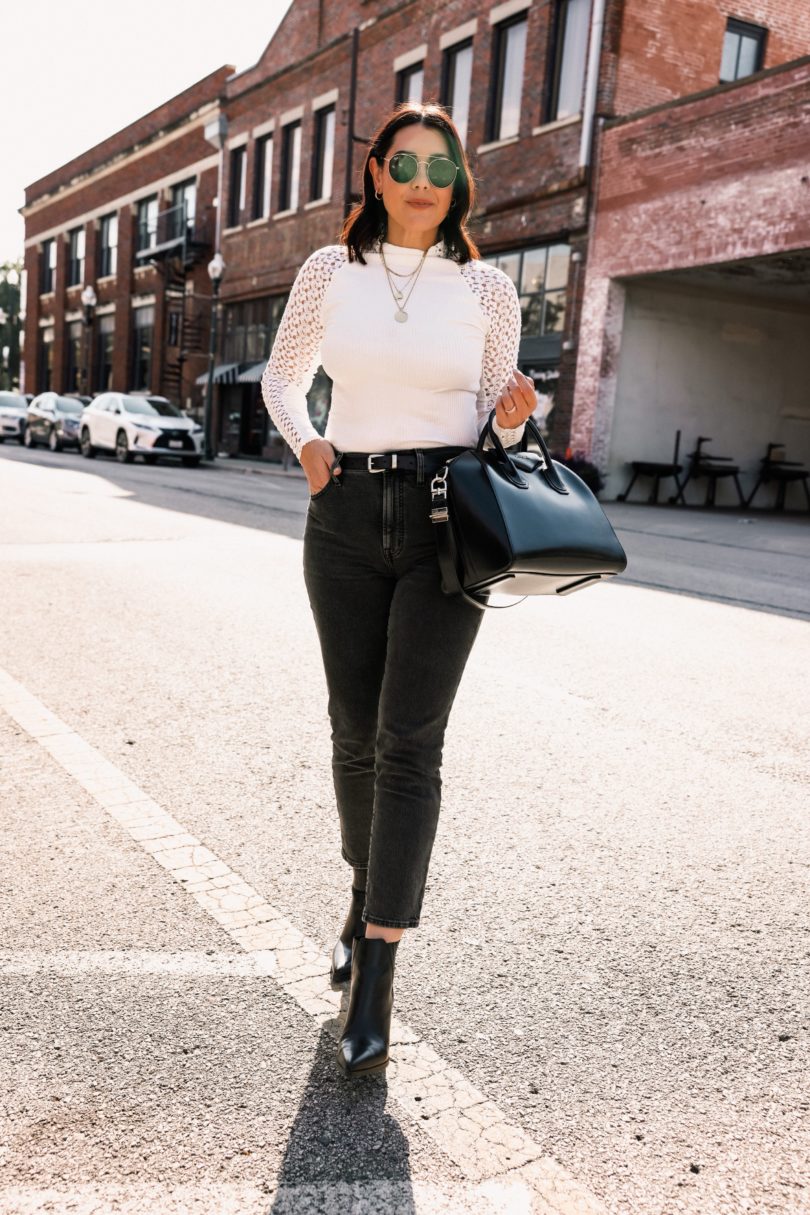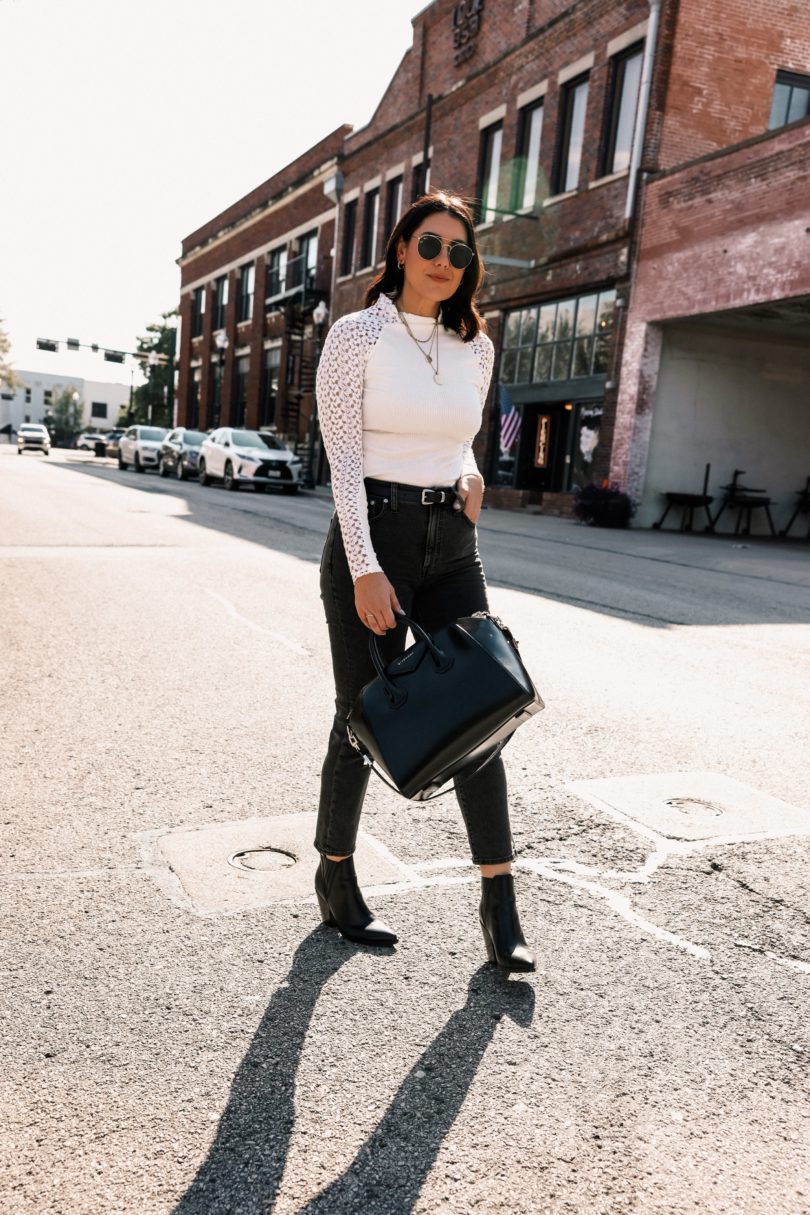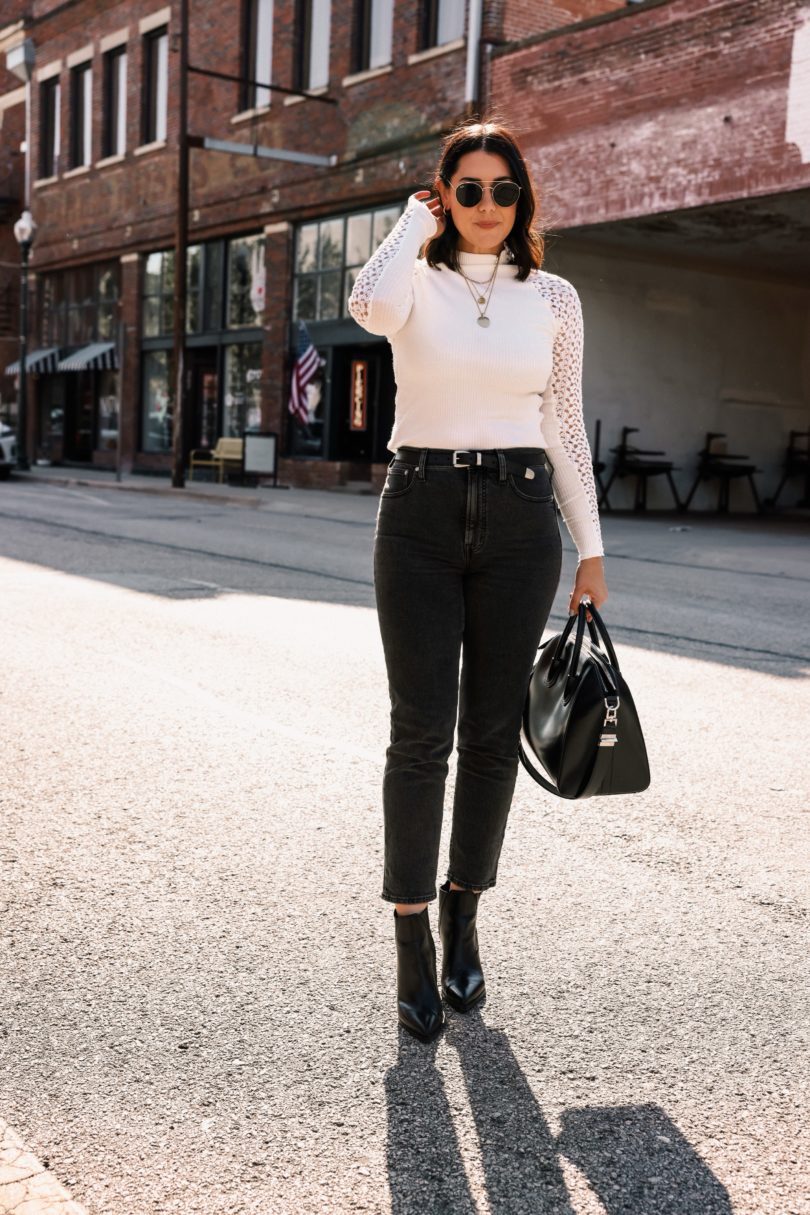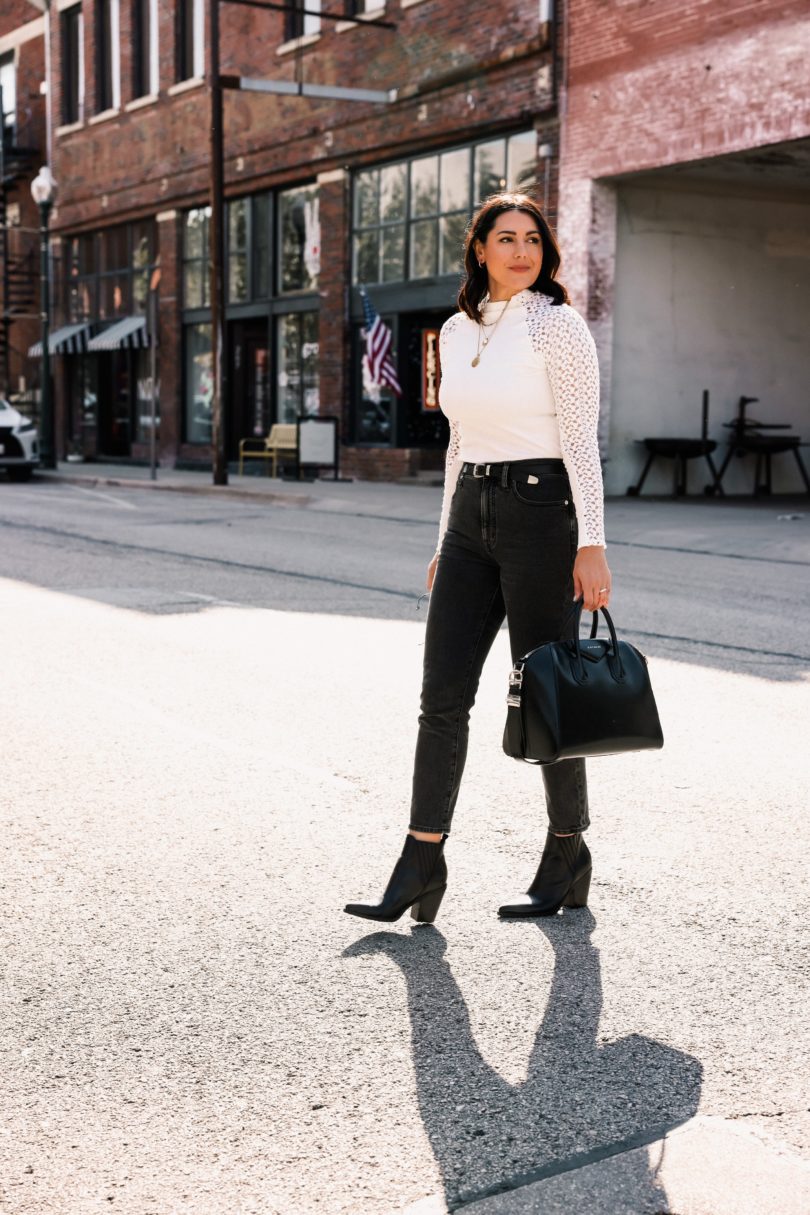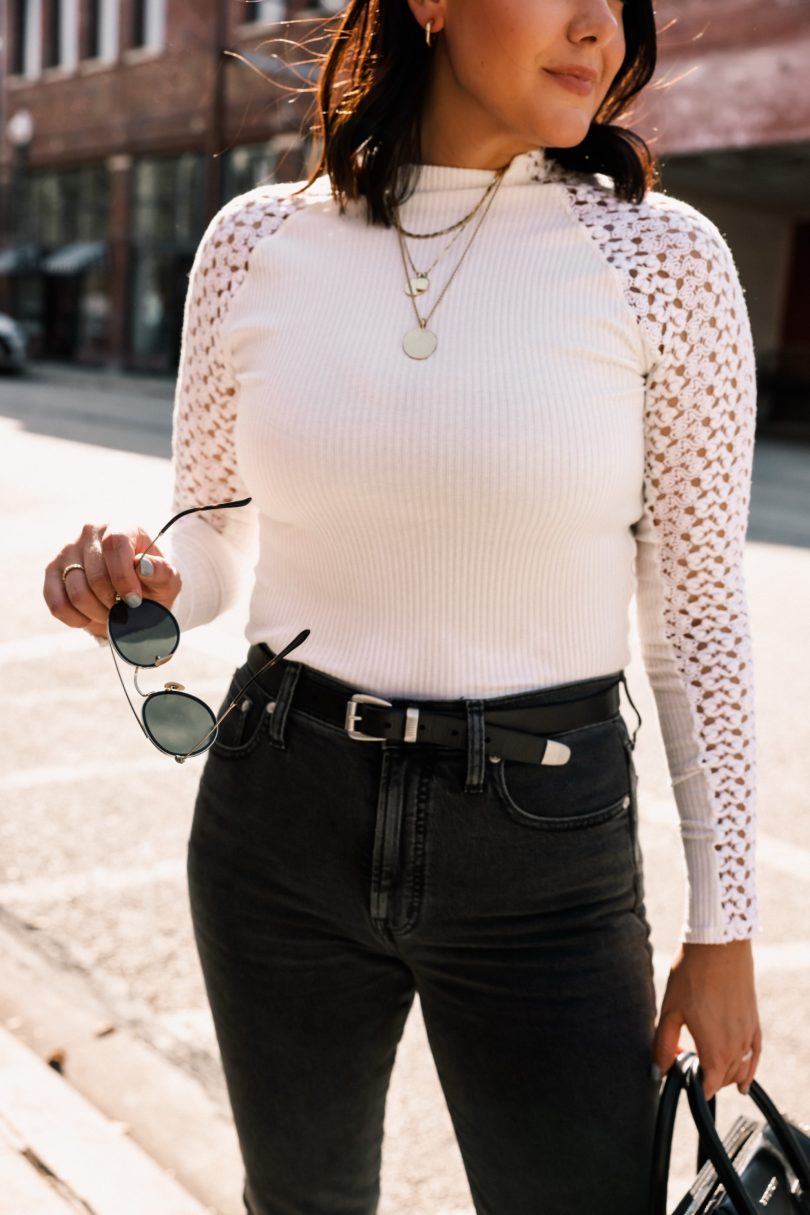 This time of year can be tough to get dressed for, not only the unpredictable seasons we have here but just figuring out a color palette. It feels a little early to go into my all black looks that usually hit sometime in January but light hues seem too spring like in my head. This Free People top could easily be mistaken as a spring top, but pairing it with faded black denim and black accessories head to toe really give it an autumn vibe. To take this outfit into winter, I'd toss on my best overcoat — camel, black, grey or olive, which is on my shopping list this year or even a pair of tall boots, too. Tweaking just a few things on an outfit can really bring a look into your current season.
I am in the medium of the top, but the arms are very small so size up if you want more wiggle room. You can find this top at Nordstrom here or Free People here. I am in the 28 of the jeans, fit is true to size. These are a straight cut jean, not skinny but you can find this wash in a skinnier vintage jean.
PS: I'm kind of on a black denim kick this week, just as a warning! I just love this pair from Madewell, so get used to seeing her because I've worn her for like 7 days in a row.