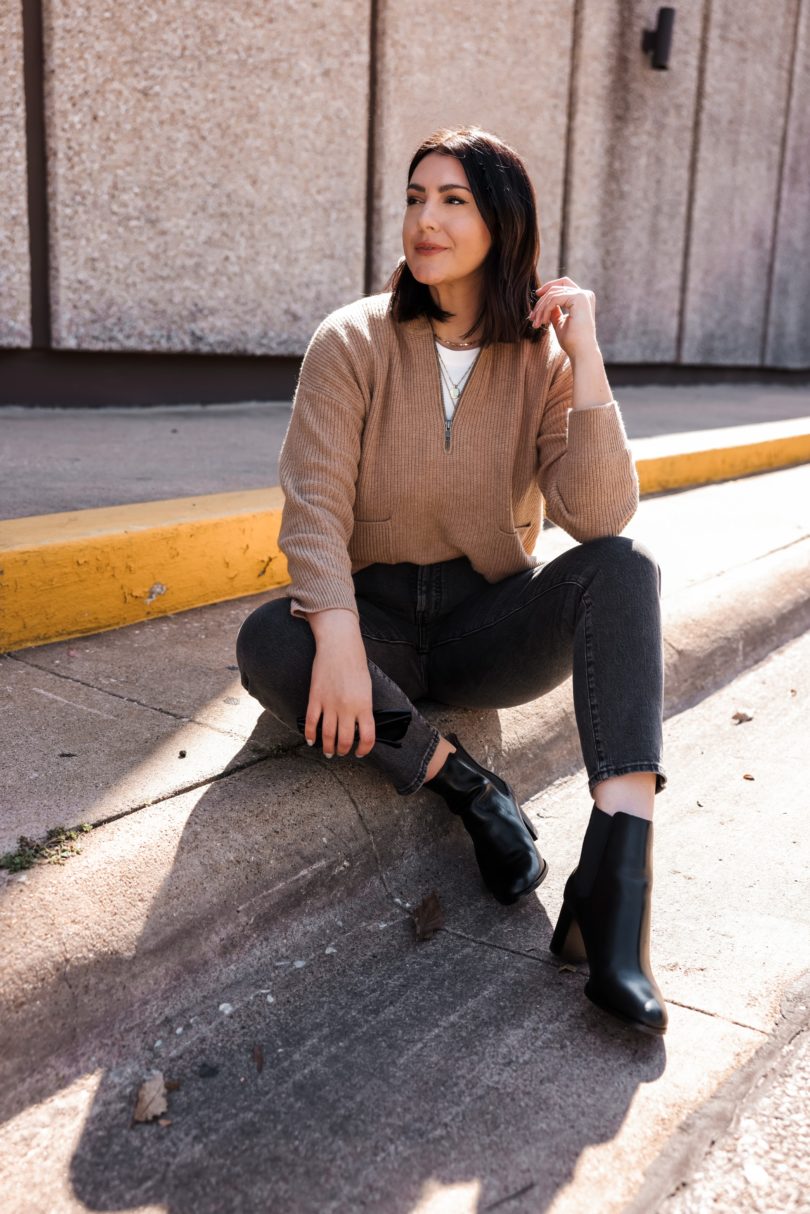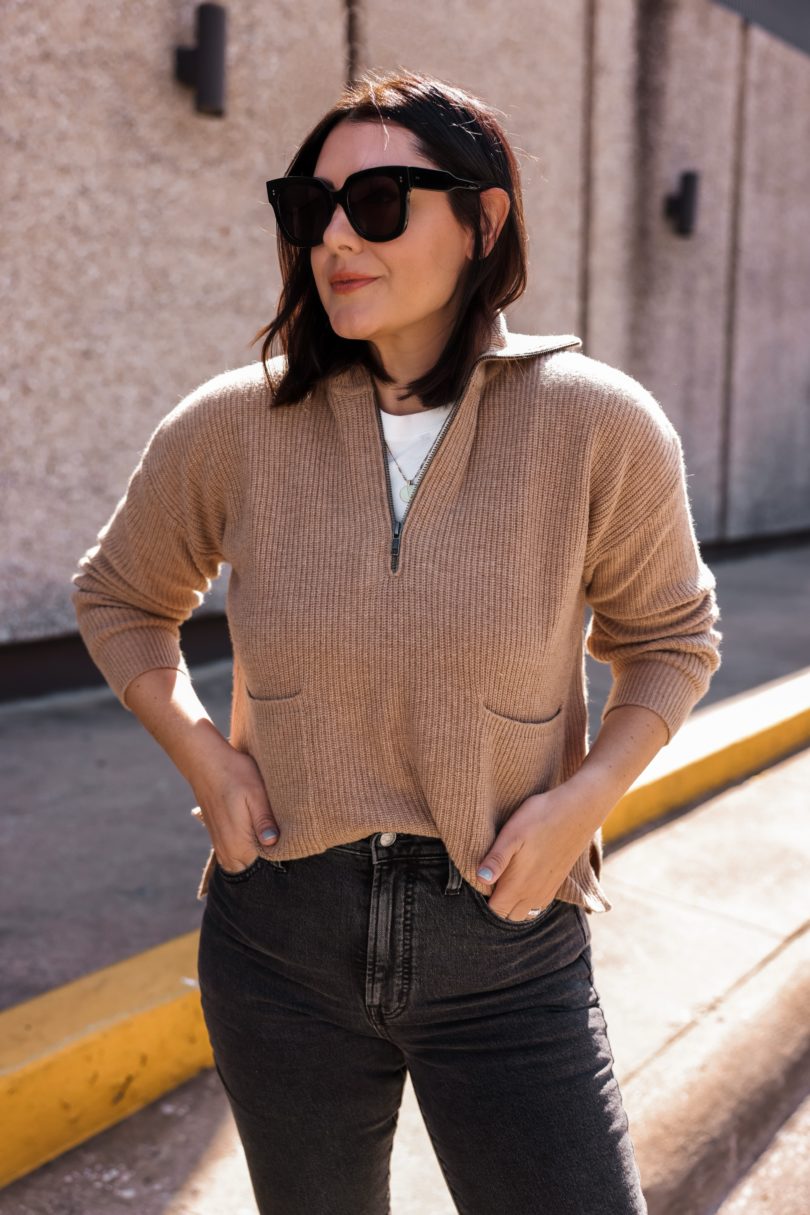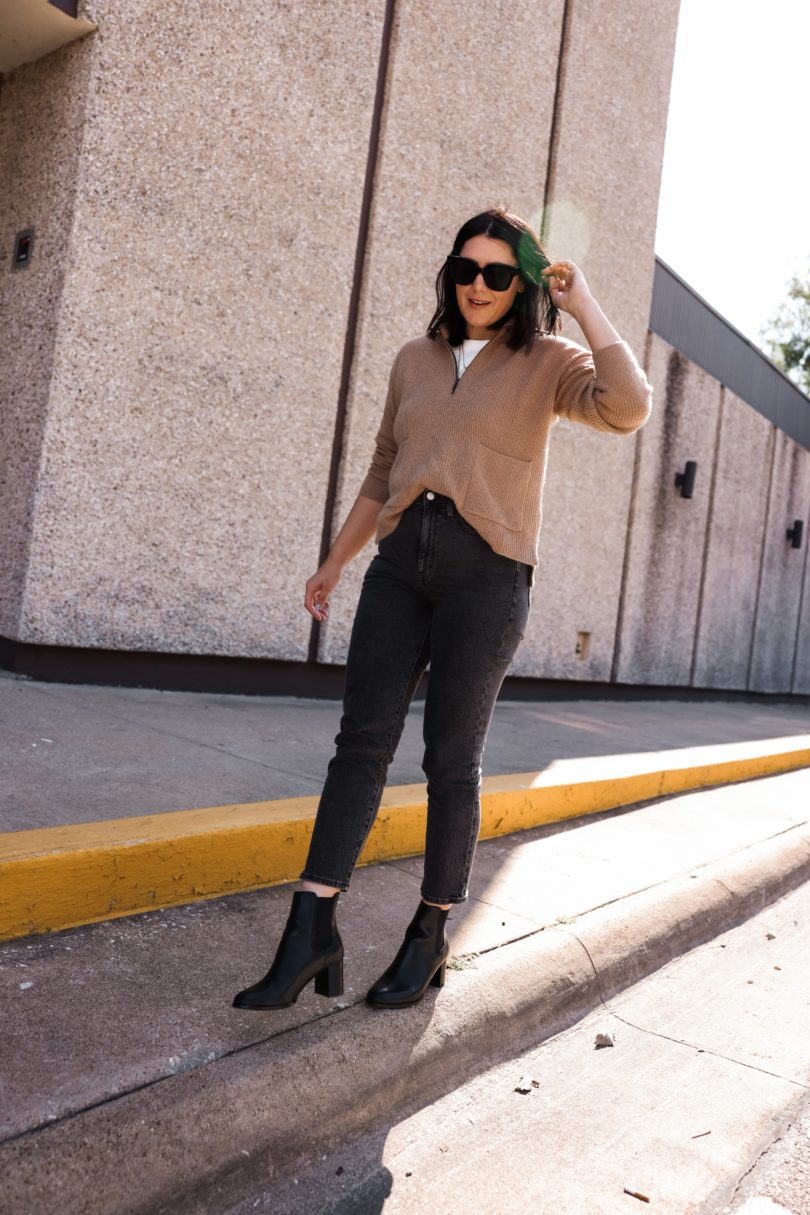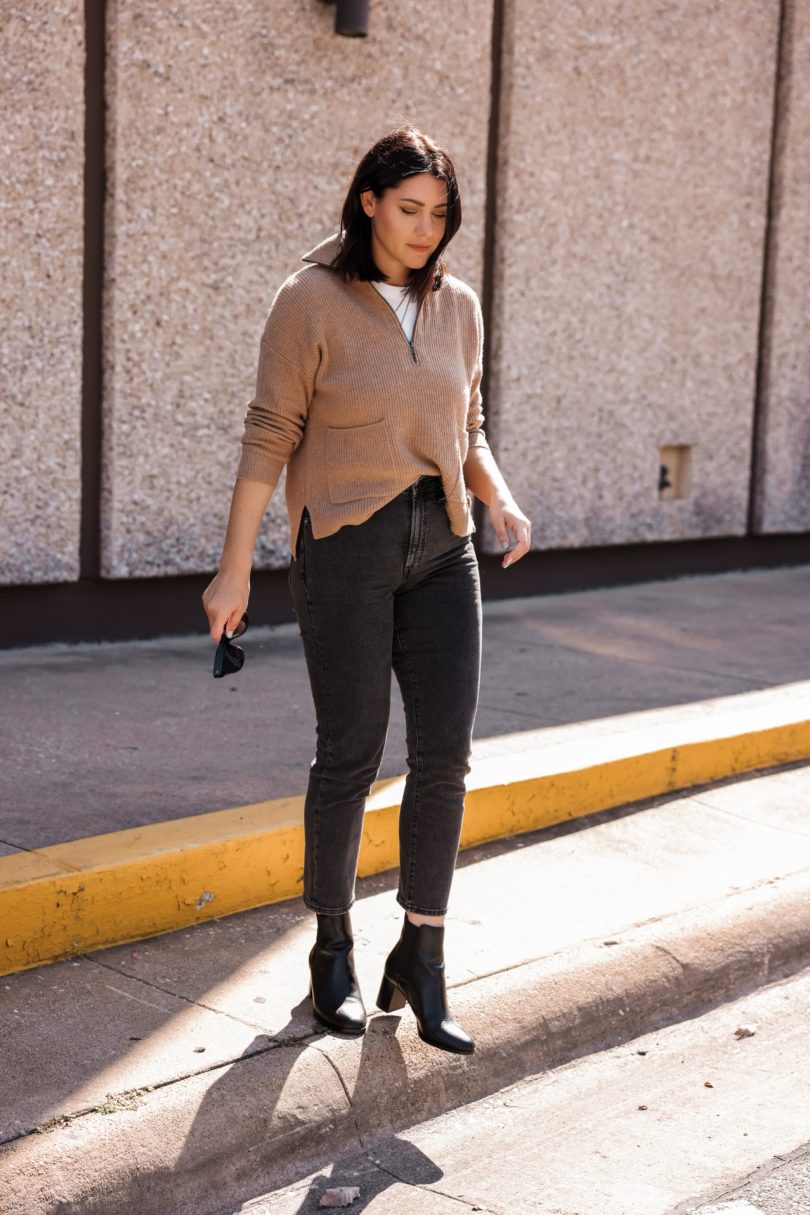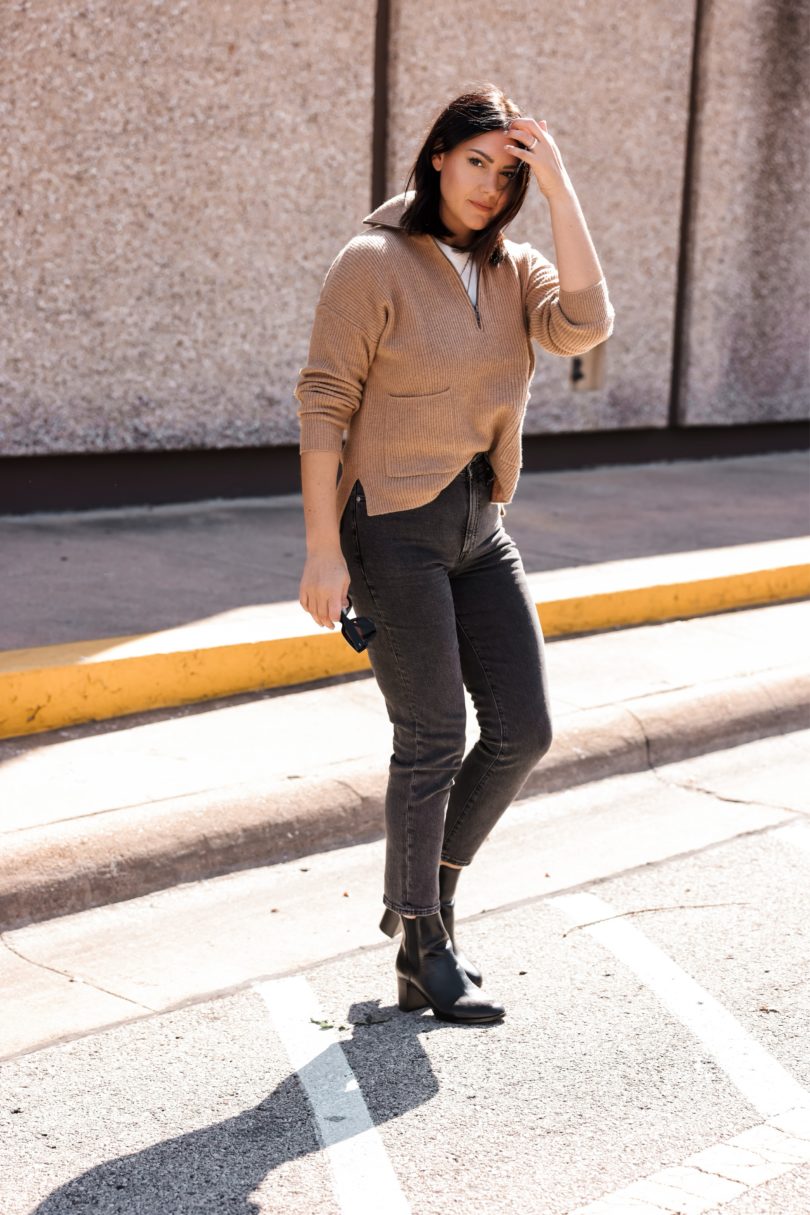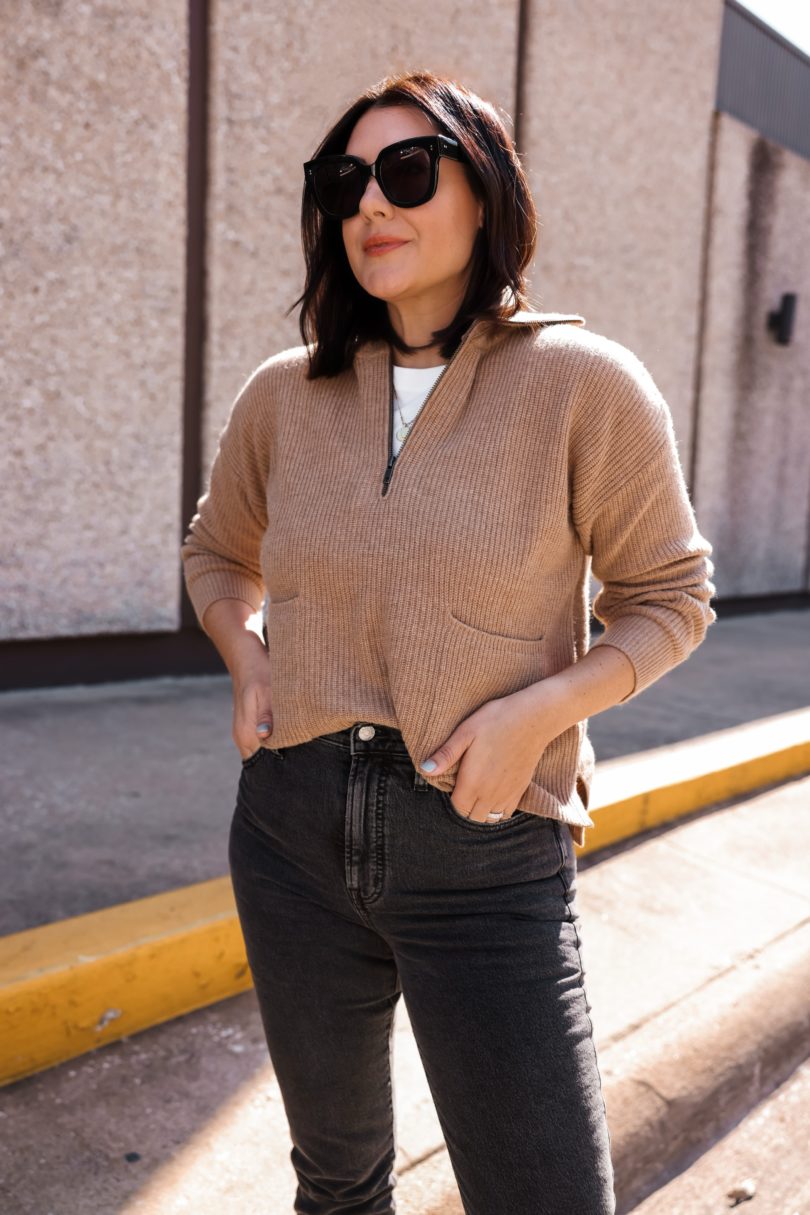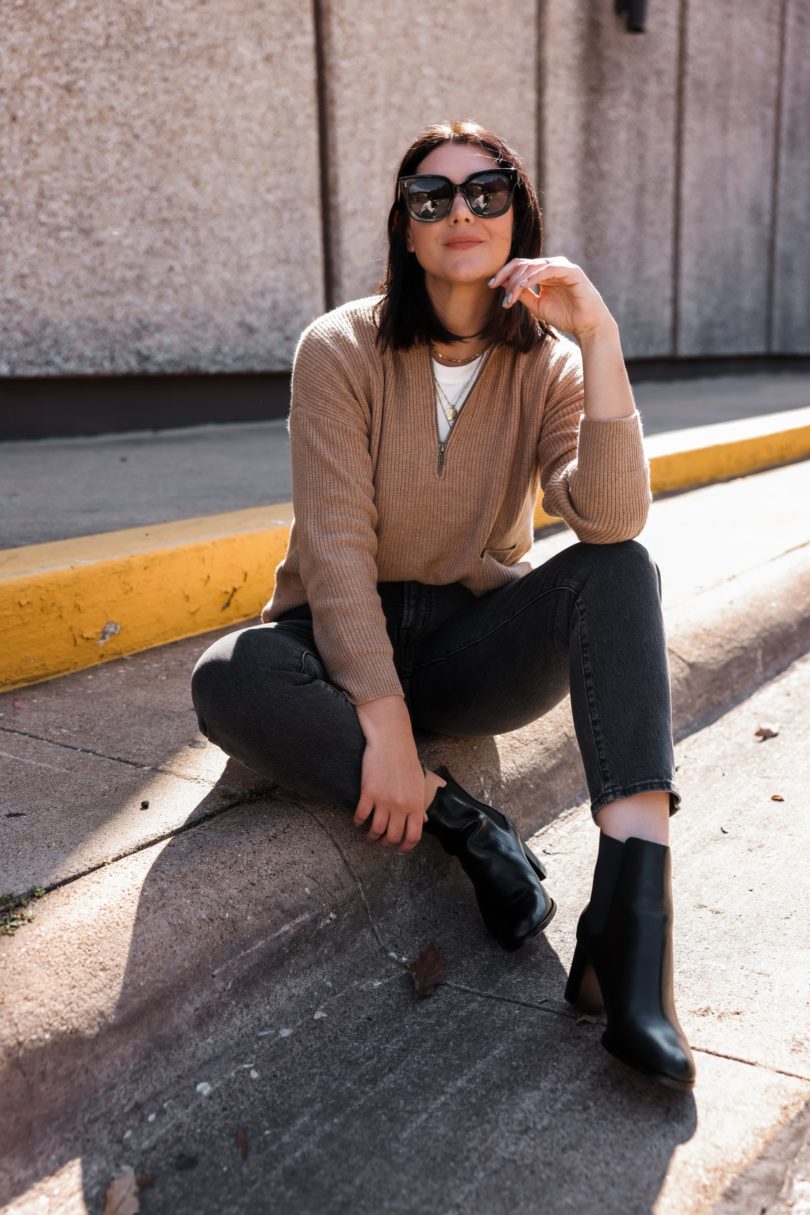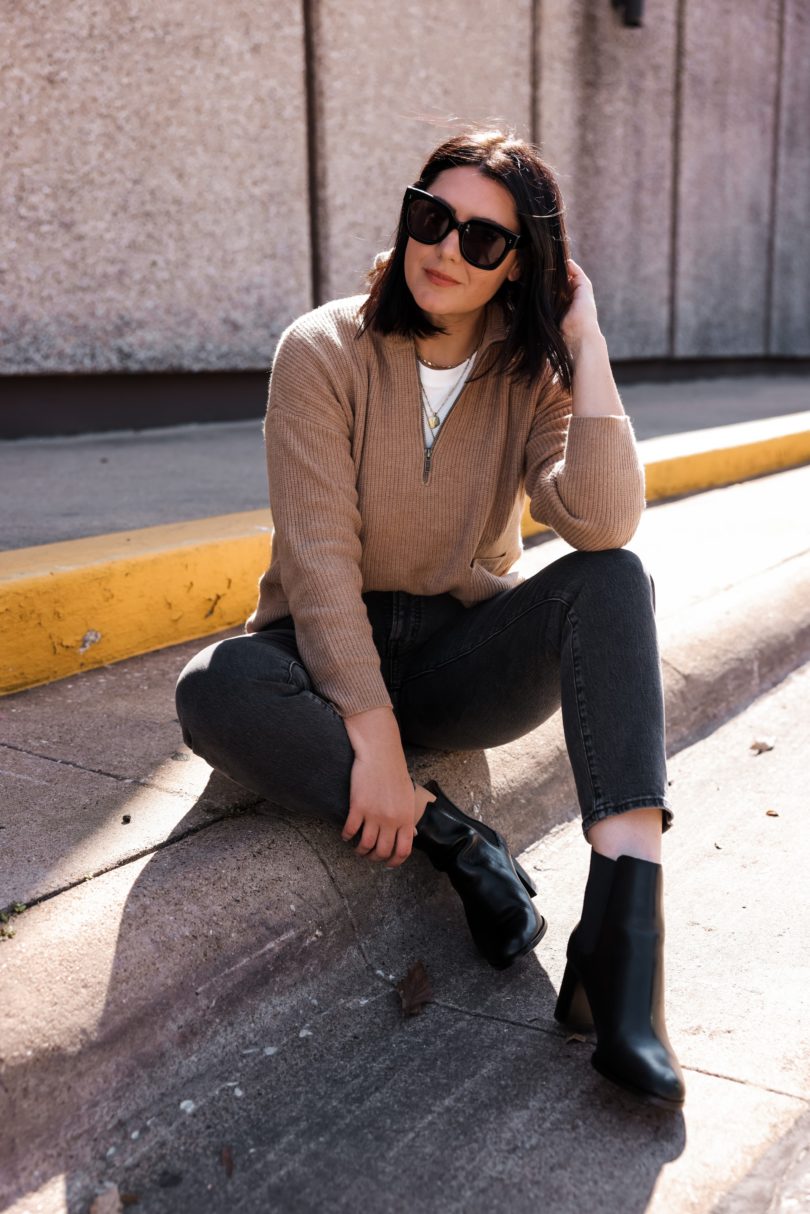 I took a few days off for my birthday last week. Did you miss me? Because I missed you. I'm a year older and you and me still here after all these years. 11 years ago I remember thinking can I still do this in my 30s? And at 37, I say I think it's looking like a 'yes'. 😉
I wanted to share this pullover that's on sale at Madewell! I love this pullover, it's easy to wear and feels very casual so it works well with jeans or leggings. I made it a little bit fancier here with a layered look and heeled booties but I wore this over the weekend with my leggings and sneakers and it was a great look, too. I'm in the medium and it's a wider, relaxed fit. Find it here!
Also I don't know if you're in the market, but this white tee is maybe my favorite I've found. It's thicker but not too thick, just nice enough to not be see through. I am in the medium and it fits TTS. Slightly fitted but not too tight. Find it here!