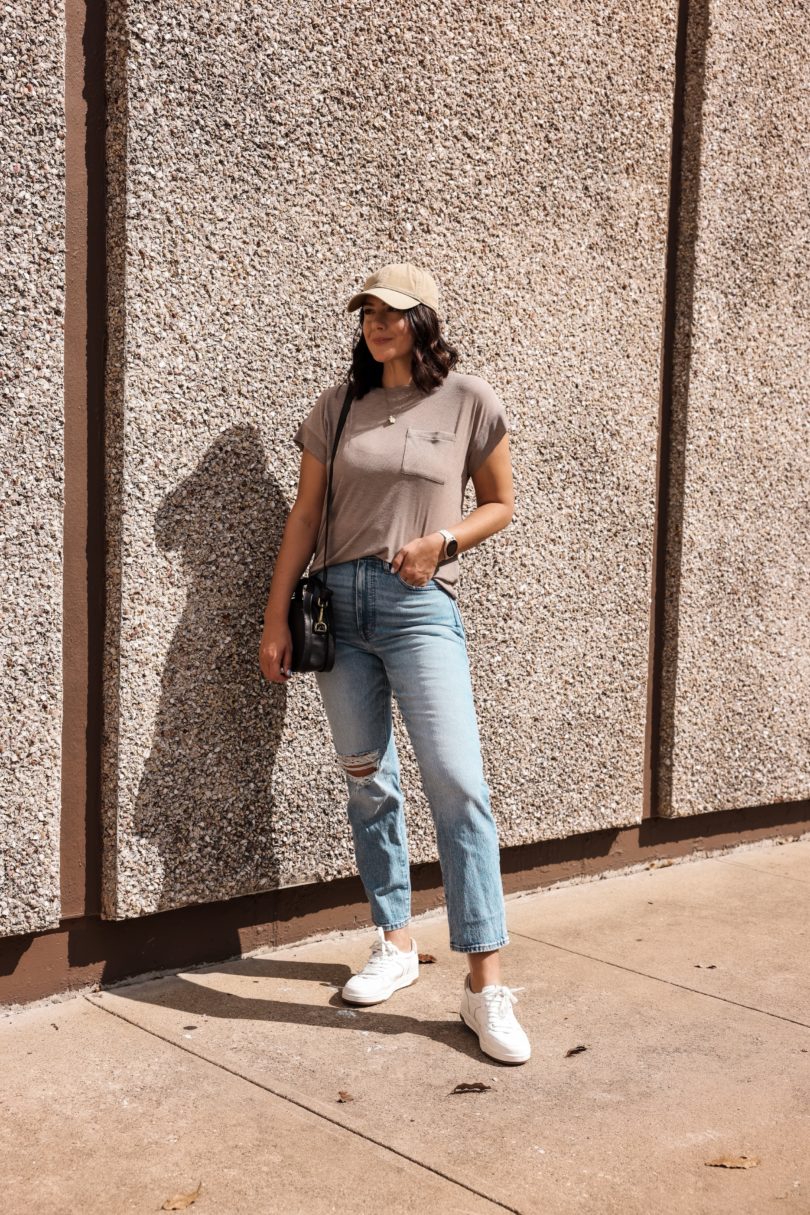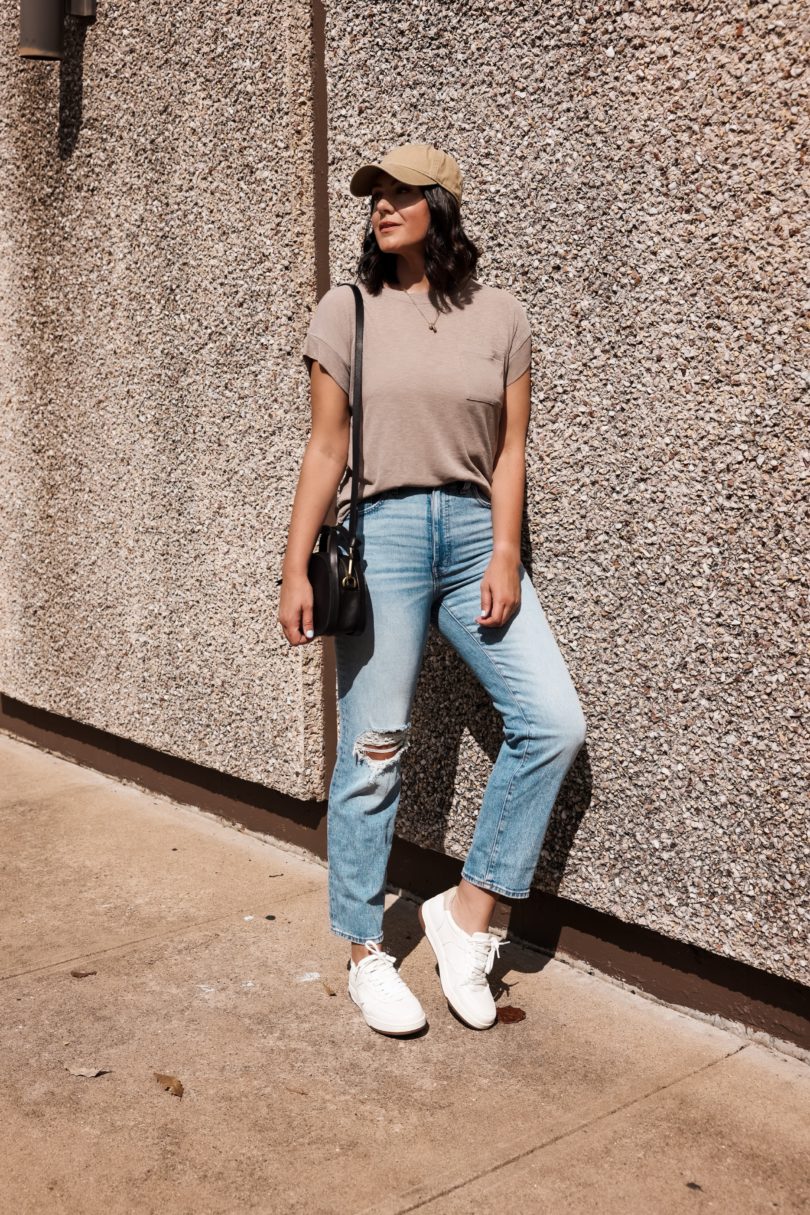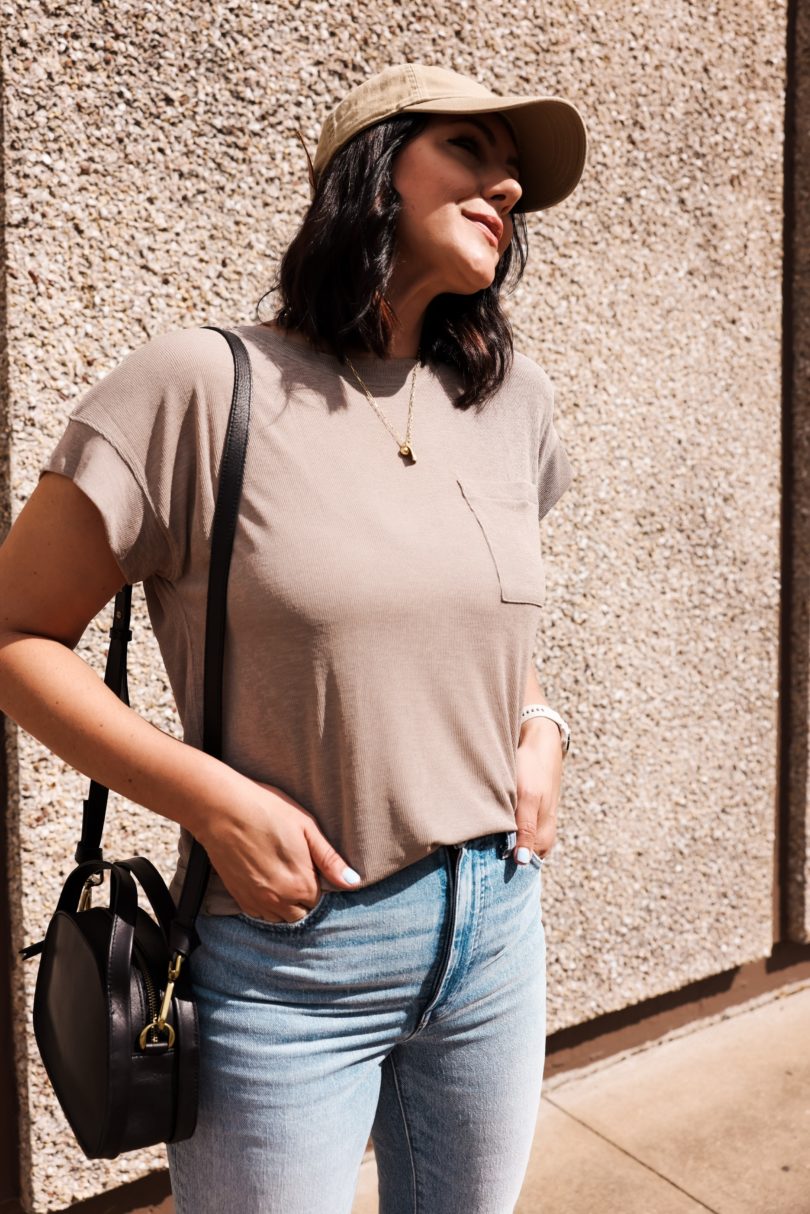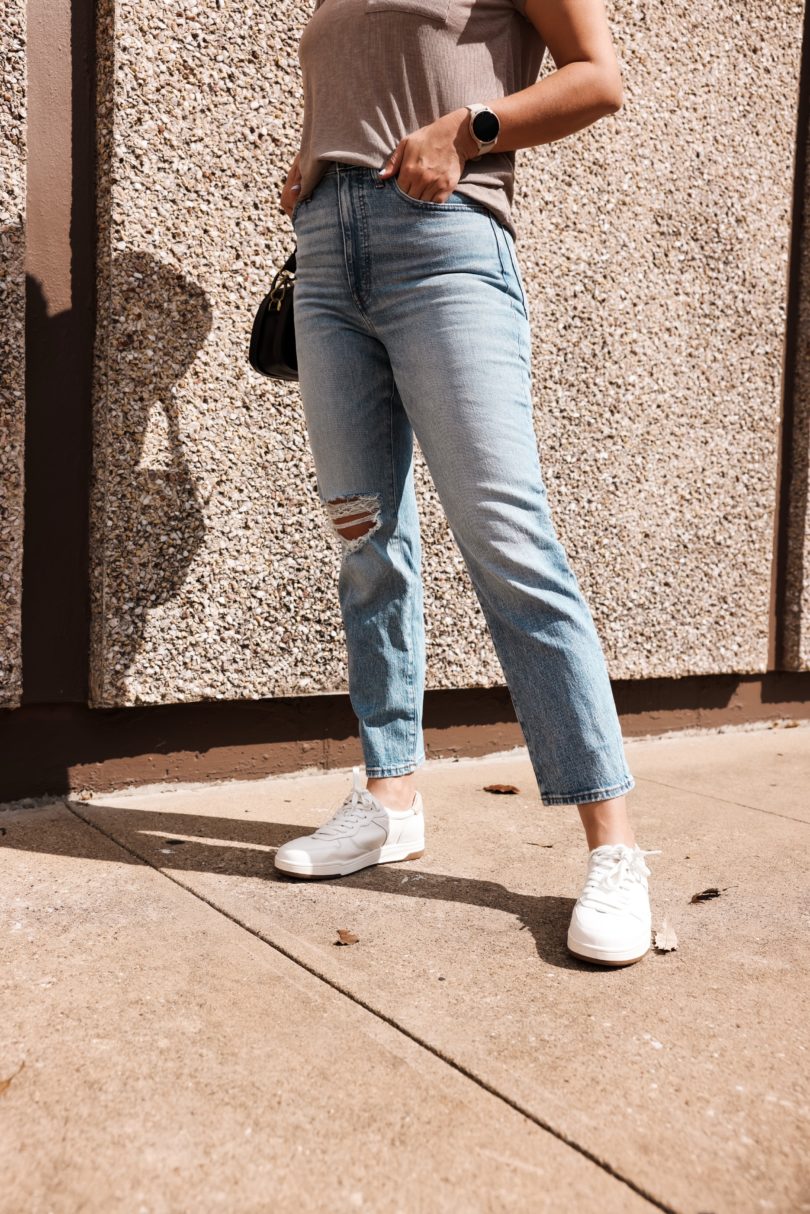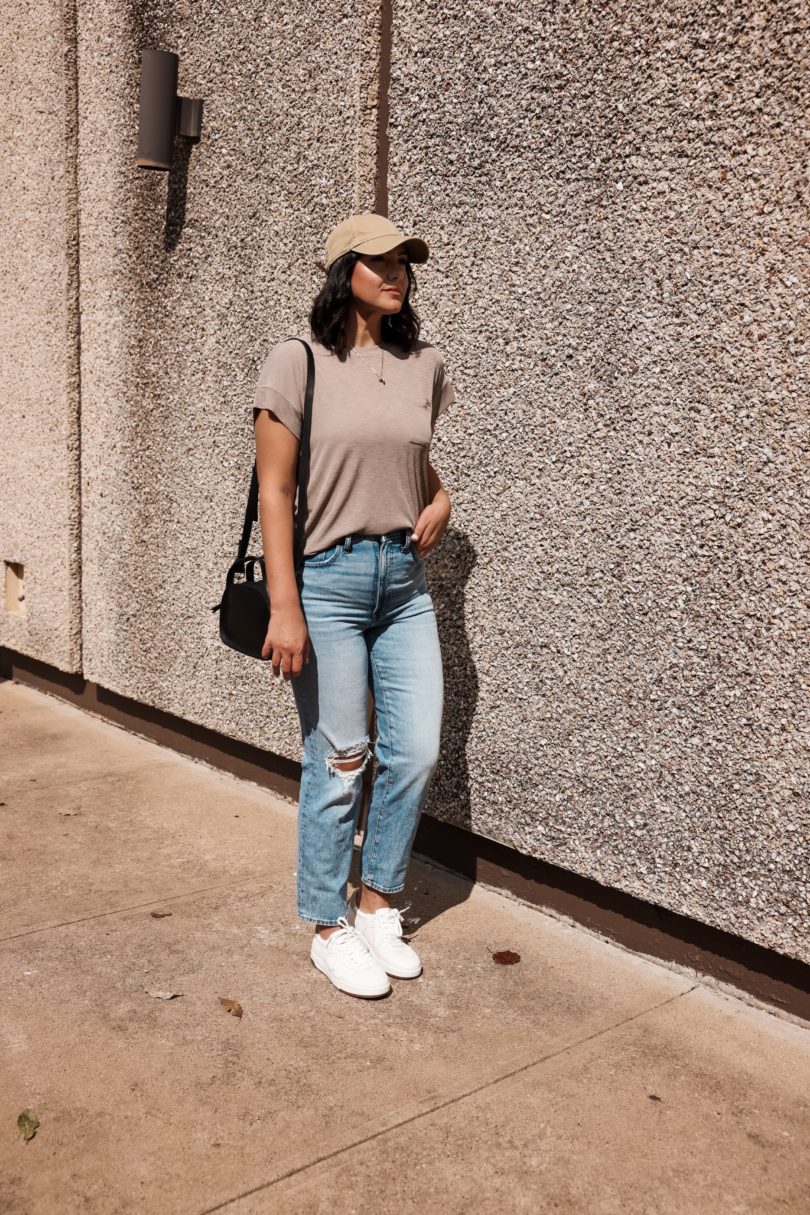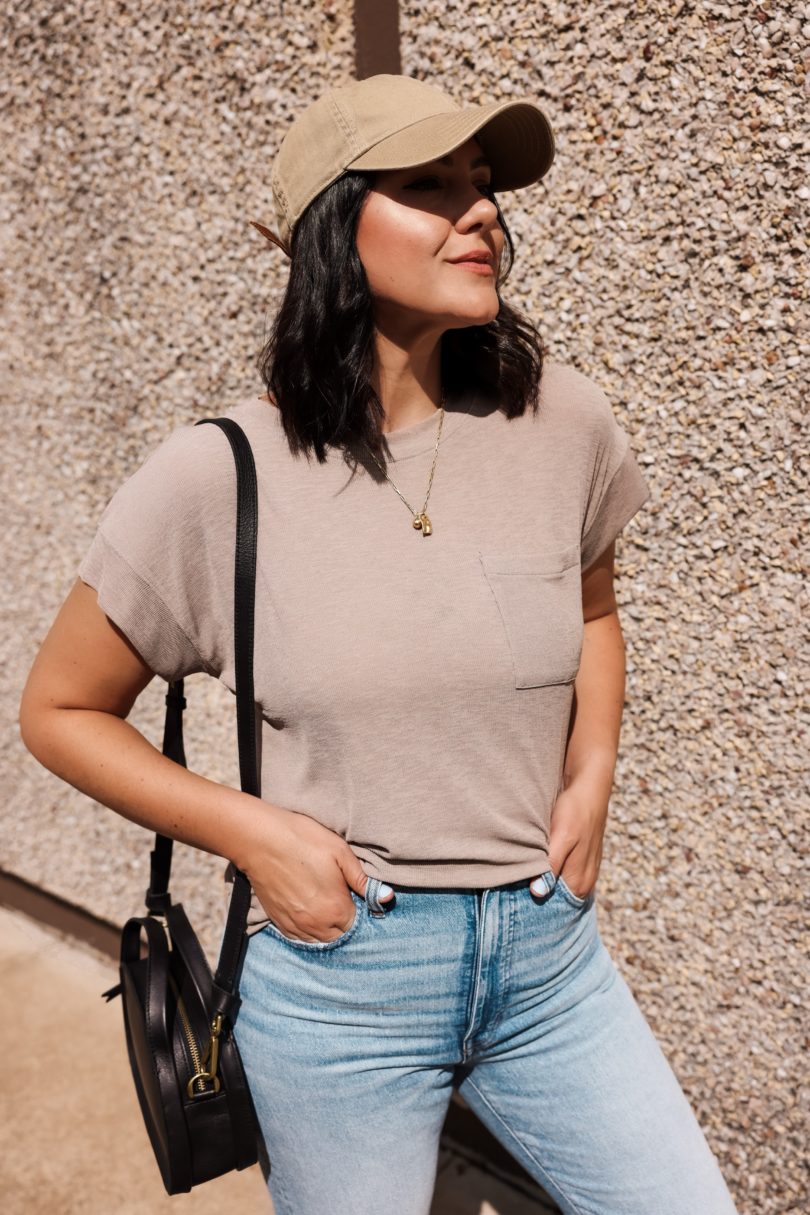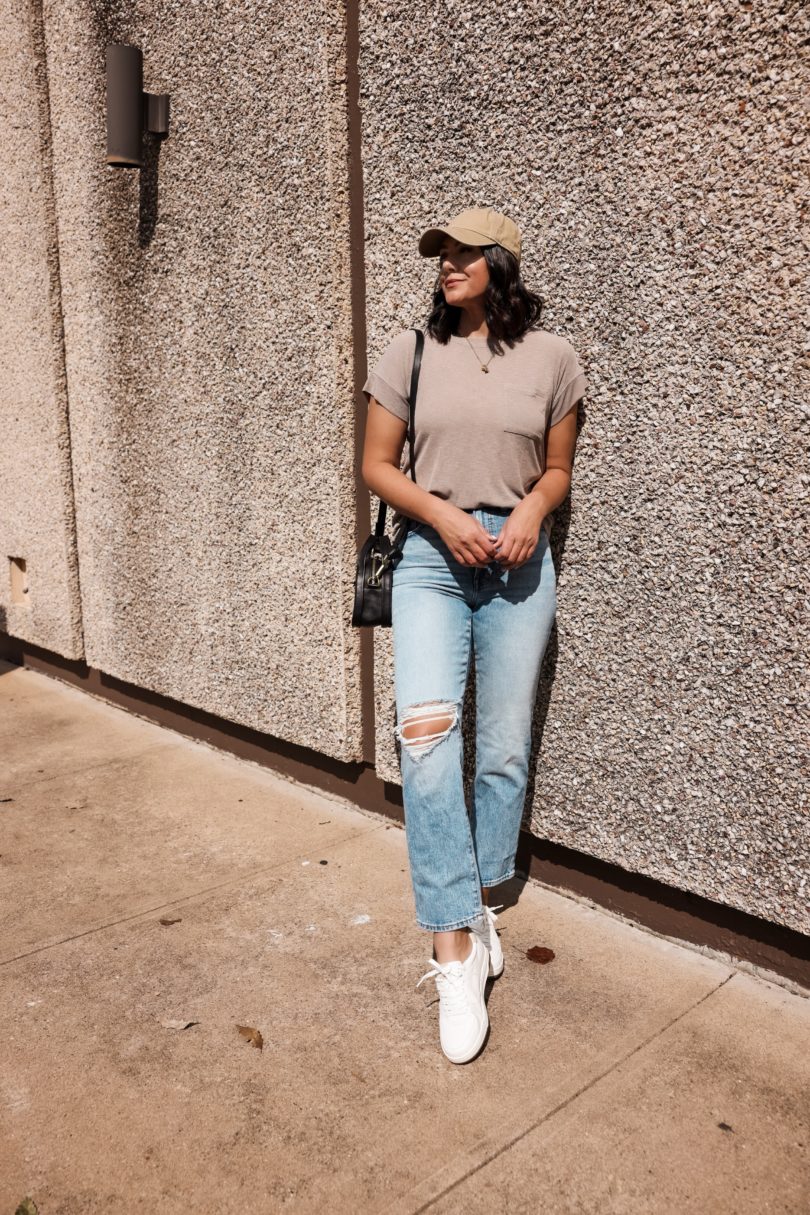 Have you shopped the Madewell sale going on yet? If not, I'll tell you right now this tee is the best. It's drapey, it's soft, it's not clingy — what more could a lady ask for? Oh right it being on sale. Guess what? It is! Find it here. (PS: I wear the medium.) I might even mess around and order it in sage just because the price is so good. 😉
My jeans sadly have been taken off of promo or maybe they never were. I can't tell because I could have sworn they were the first day of the sale when I checked. But nevertheless, these are a great pair of jeans. But since these aren't on sale, I've linked some others that ARE on sale and will fit very similar as these here. This is the Perfect Vintage Jean and I've found they all run pretty similar in size and fit. I am in the 28 regular length and they are true to size.

(You can find my pair of denim — full price though — right here!)
Last thing I swear — my sneakers are on sale, as well. These are the updated version of their sneakers from last year and they are way lighter! I know that was the major complaint about the original Madewell sneakers (I didn't mind it but they were weighted in the sole) and these are much lighter and very comfortable. They fit true to size — you can find them here!