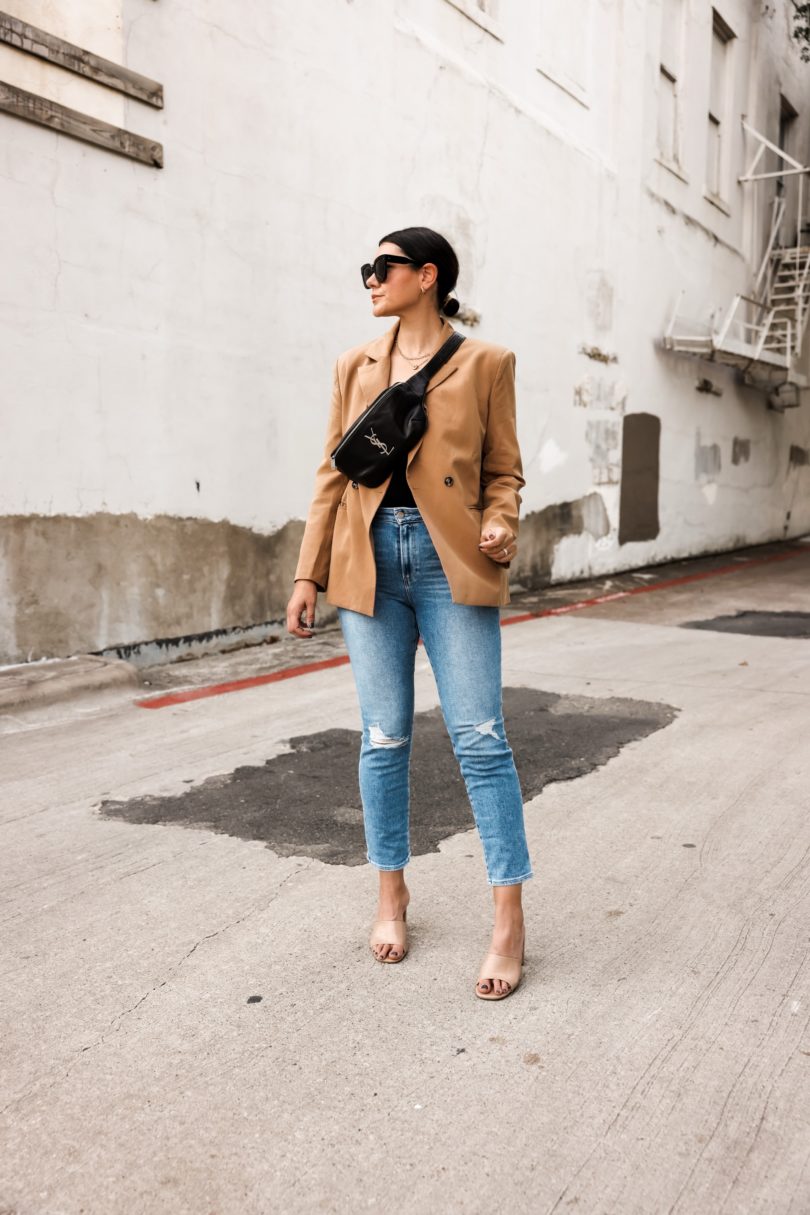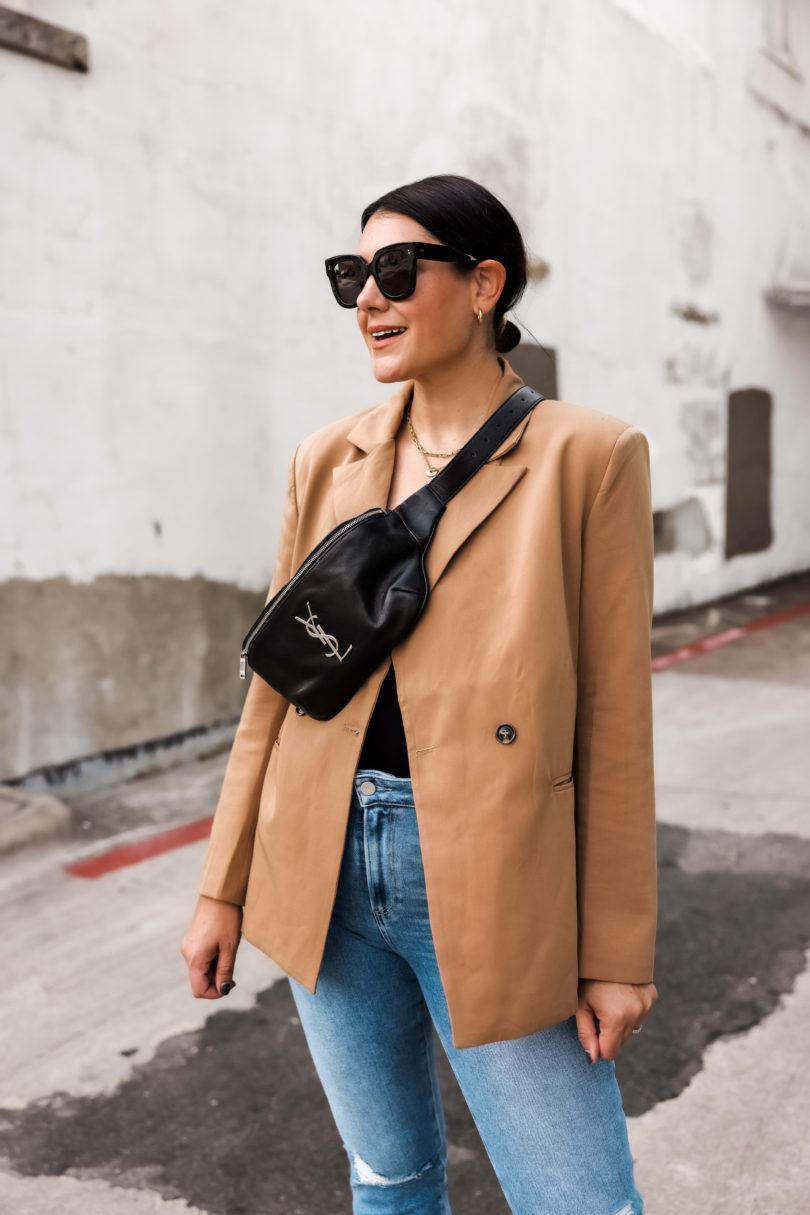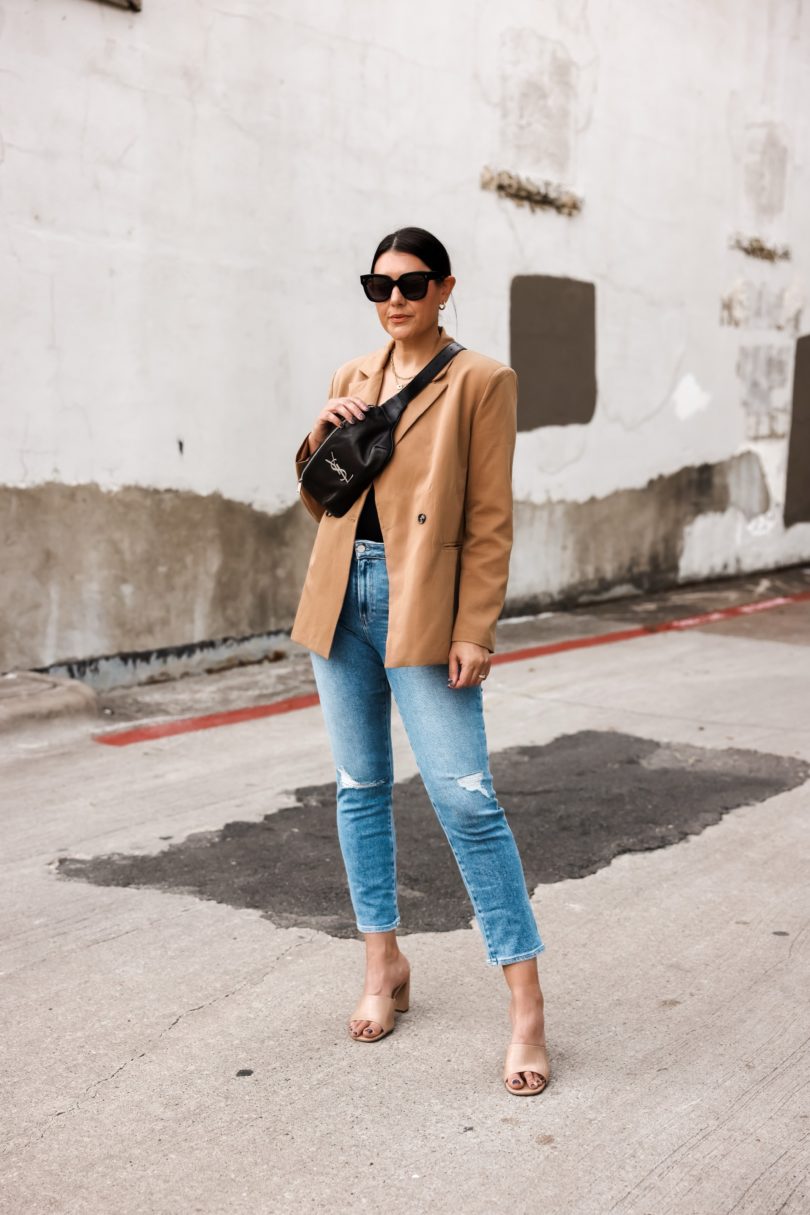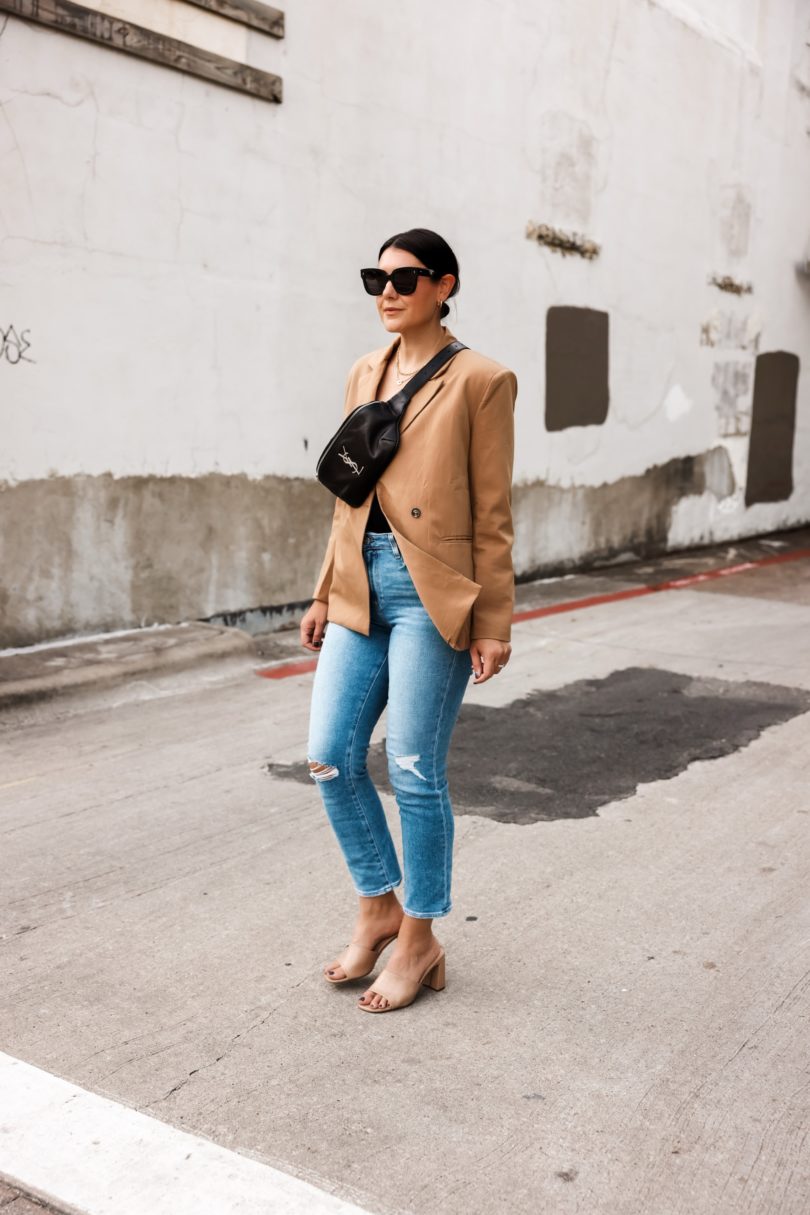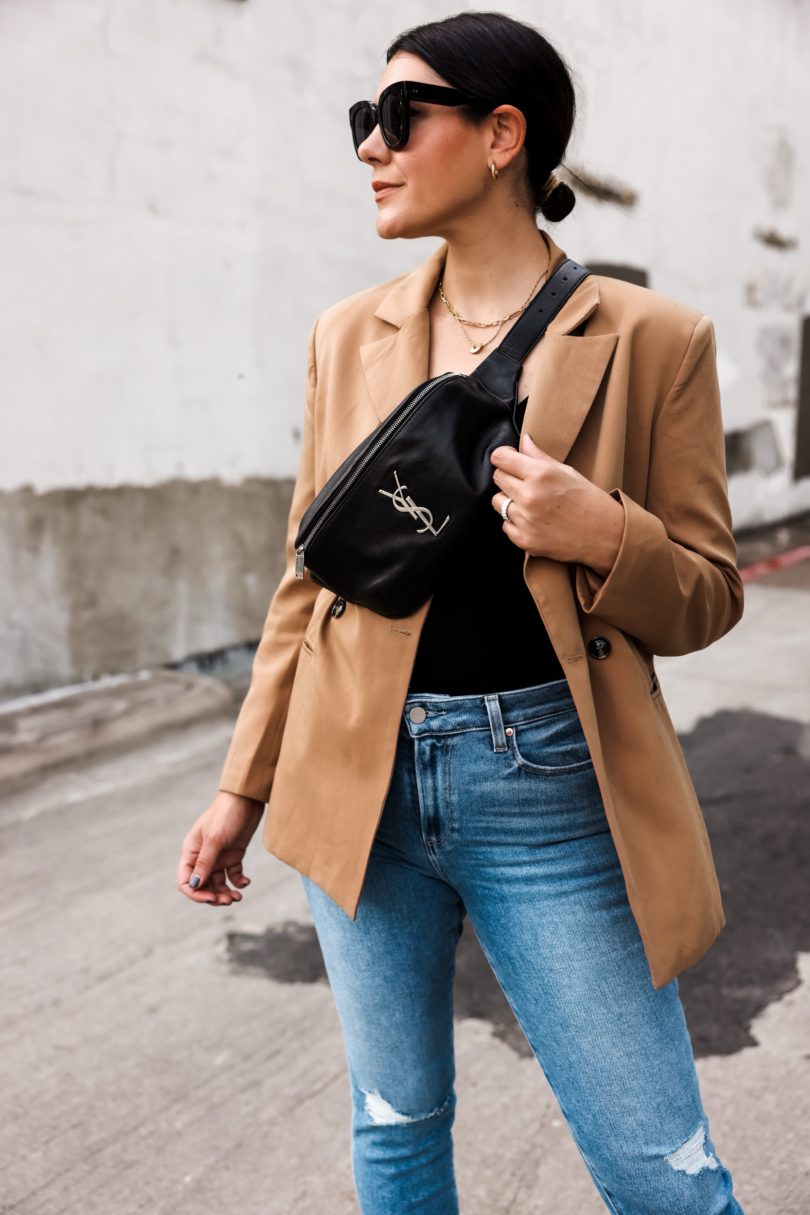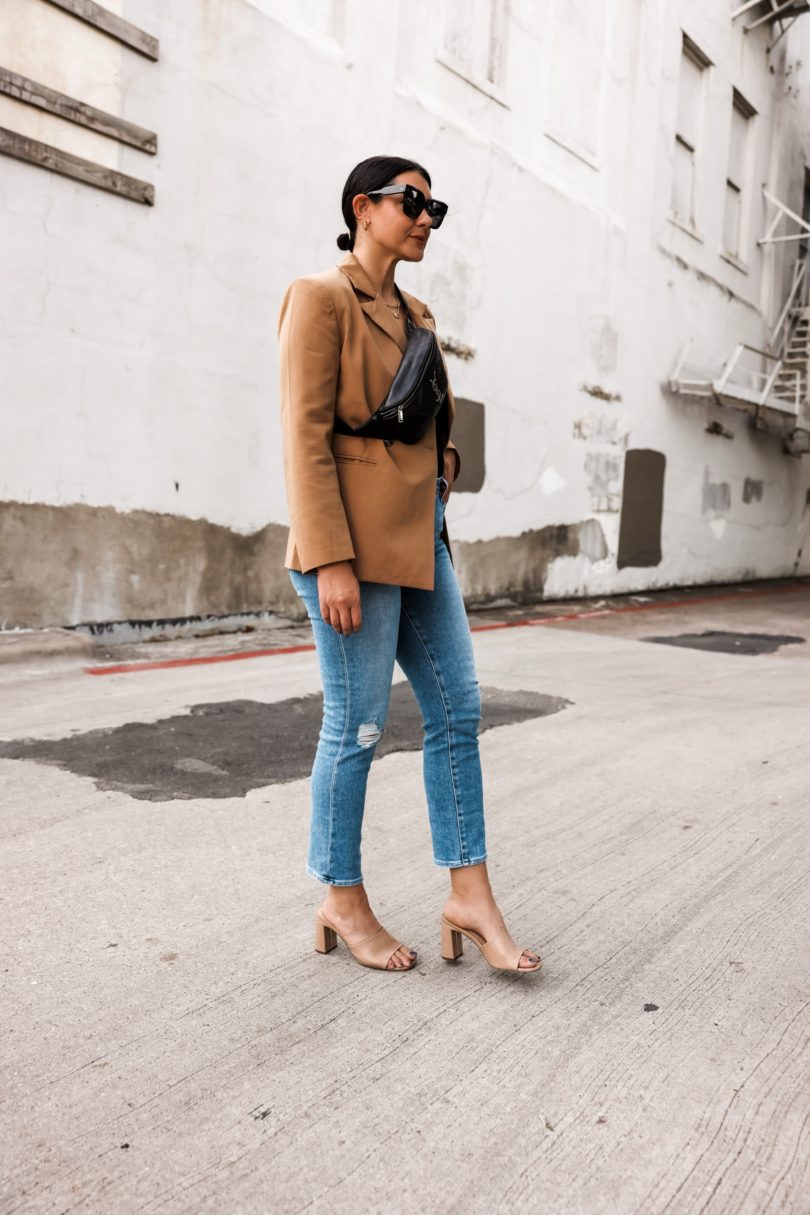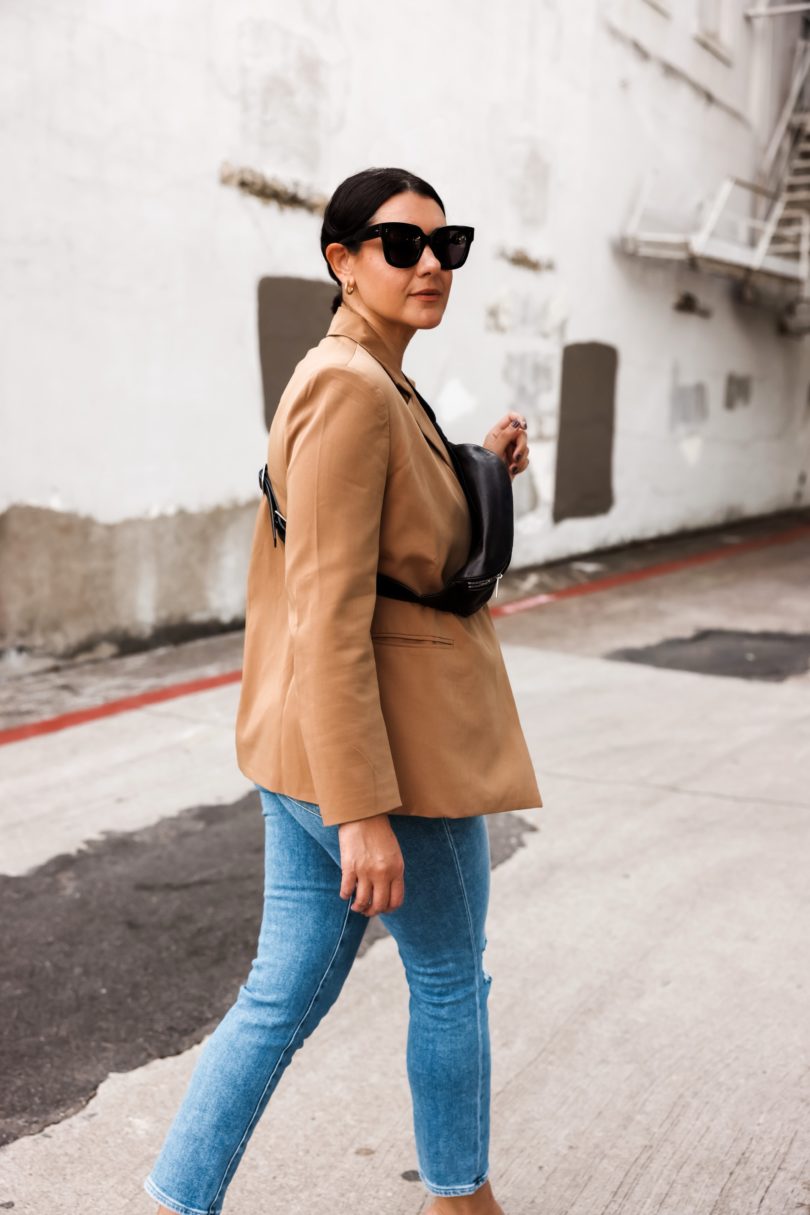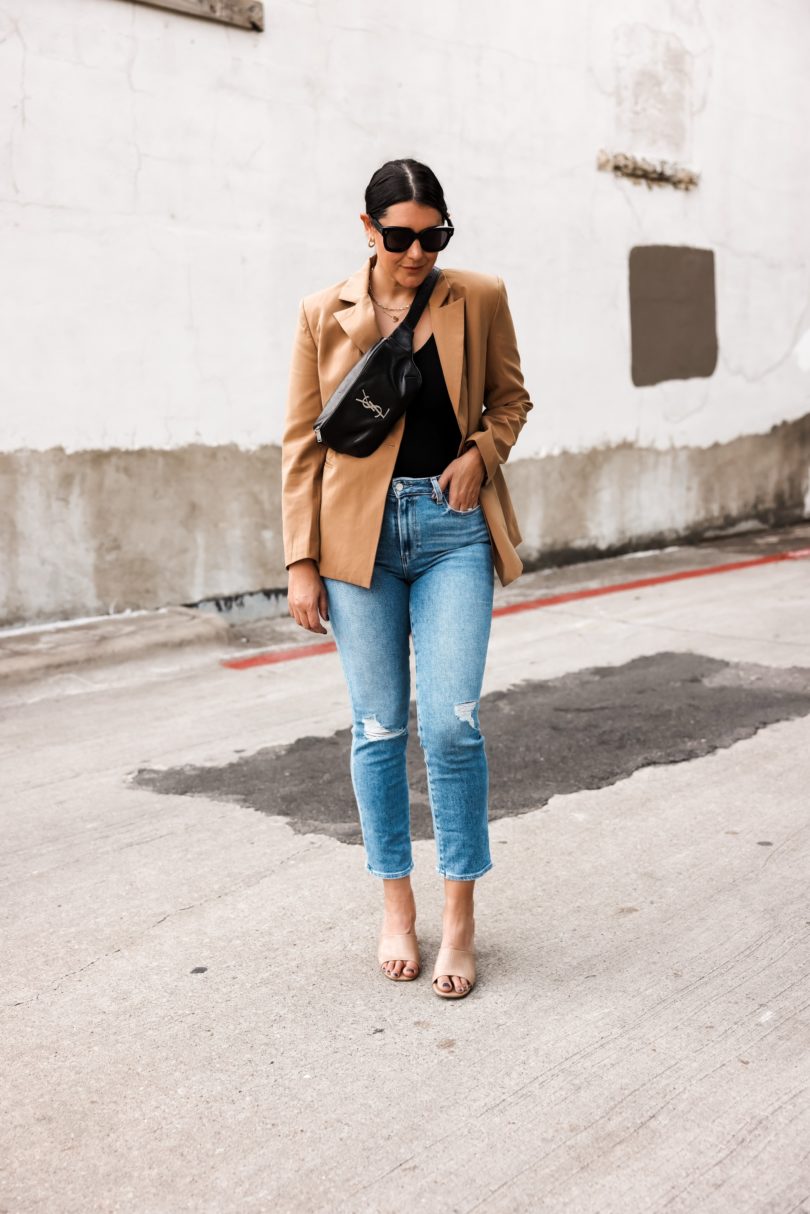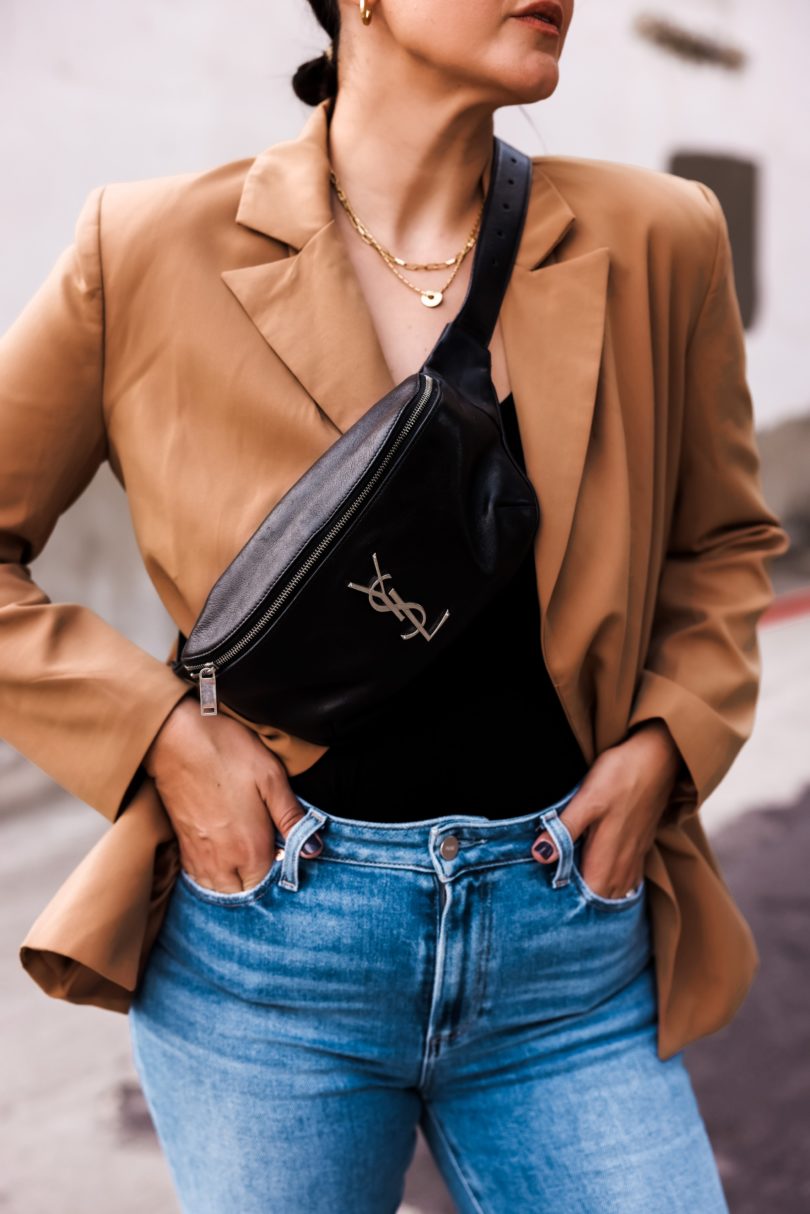 You know what I love? I love that classic pieces like this blazer are now available in pretty darn good quality on Amazon, Walmart, Target now. I feel like we used to only be able to find pieces like this at places like J.Crew, Nordstrom and the like but now we can find classic pieces under $50. This blazer is well under $50, actually it's $30 — what a steal! It is lined and it fits perfectly oversized with a structured shoulder (which includes some padding.) I am in the medium and it fit perfectly for me! Find this blazer here.
If you see me with this blazer in black as well, don't be surprised. It's a damn good option. No it's not super high quality like you would get from J.Crew but honestly the fabric is poly crepe and it steamed out really well, and I prefer this weight for right now and spring. And I love that it's lined. Find it here. 
We need to chat soon about my new obsession with secondhand designer bags. I have found two so far that I love, love from Fashionphile. I happened up their site while searching for this bag right here and I've had really good experiences ordering from there so far. My Louis Vuitton you've seen recently is from there as well. I've linked this bag from Fashionphile here and new ones to the right, as well! If you want me to do a full review on my second hand bag experiences, let me know!
PS: Not here for the designer version? Here is a similar look belt bag for under $30 on Amazon.