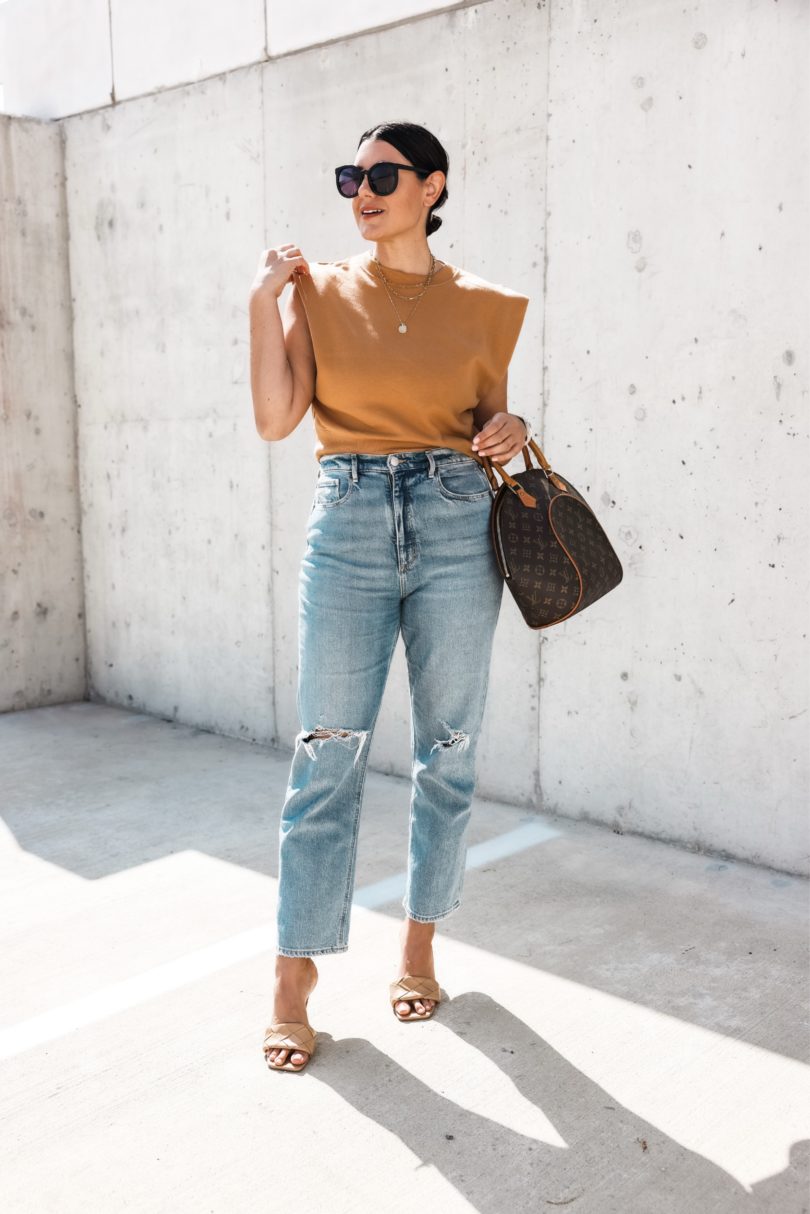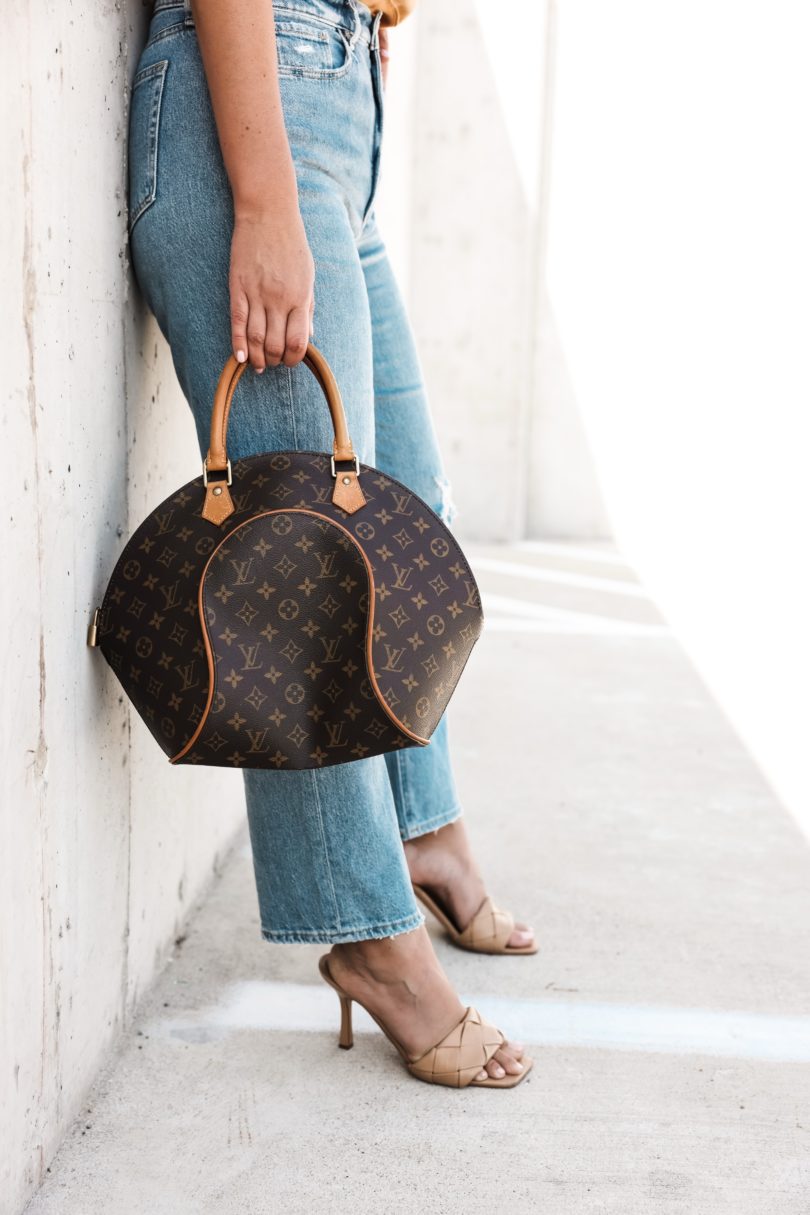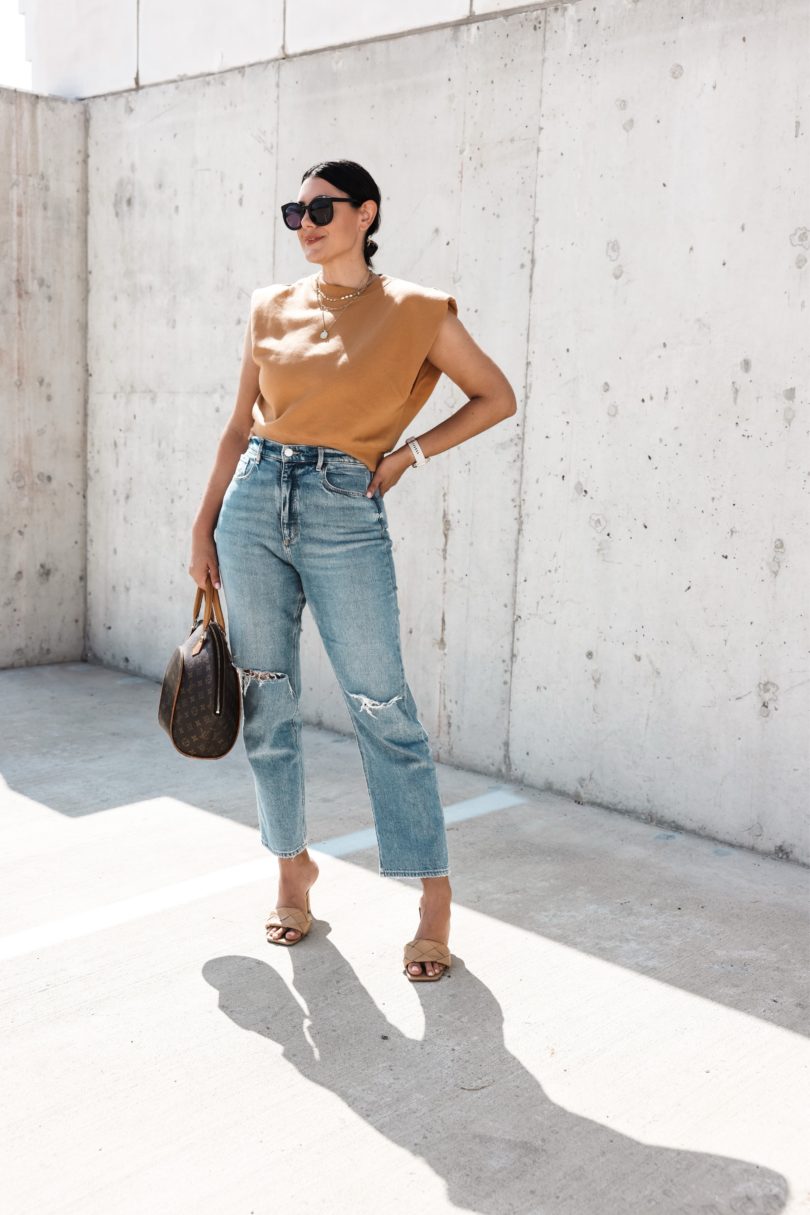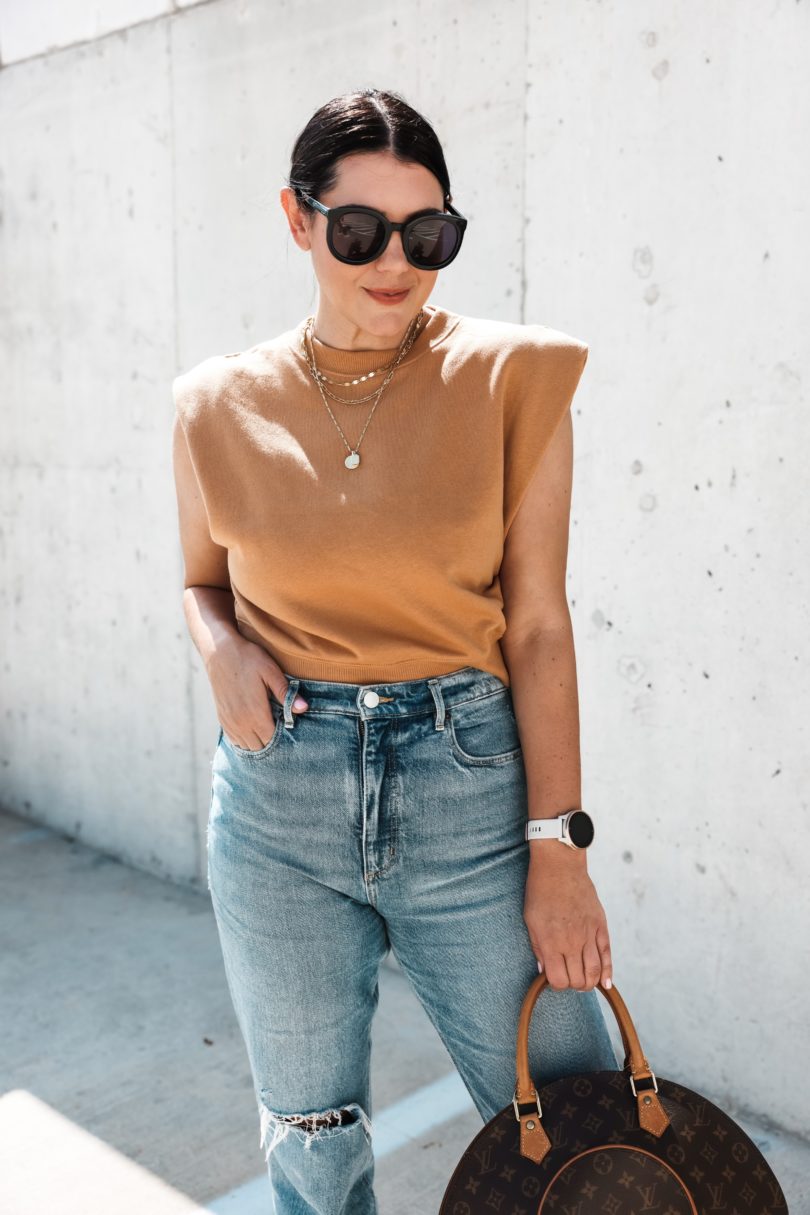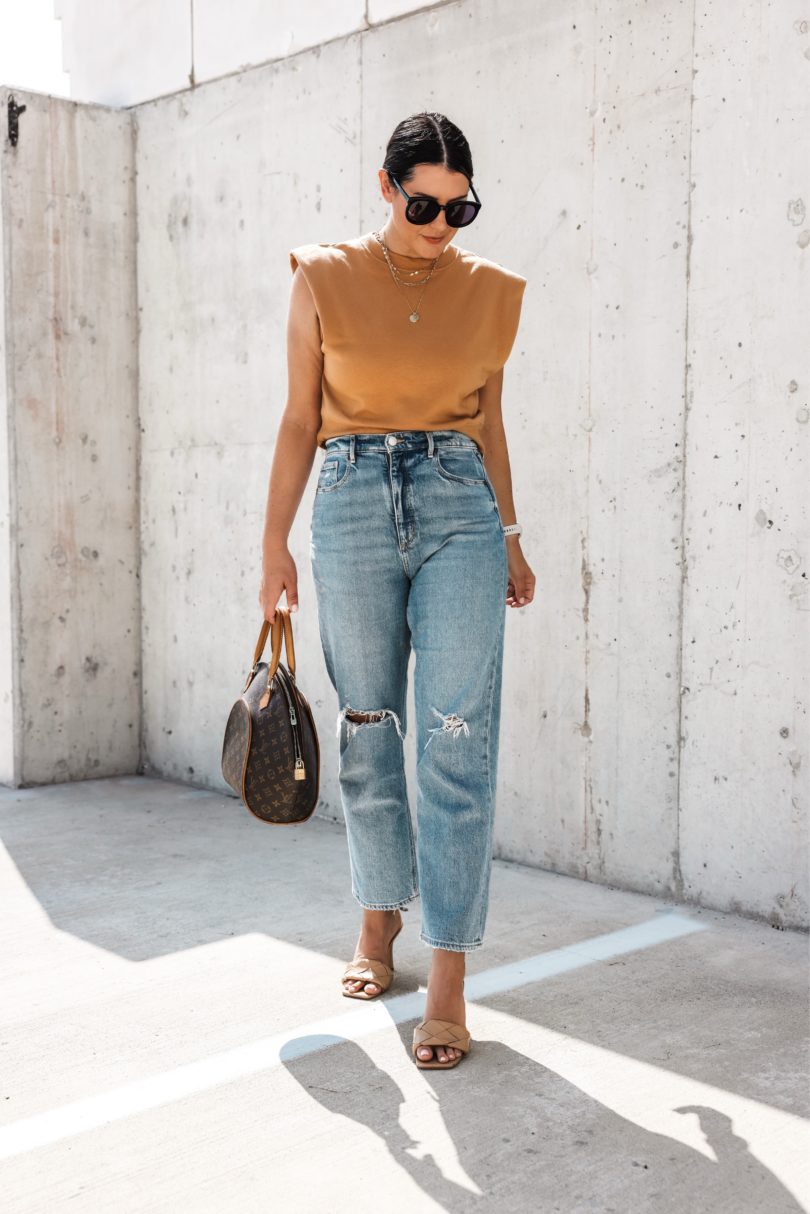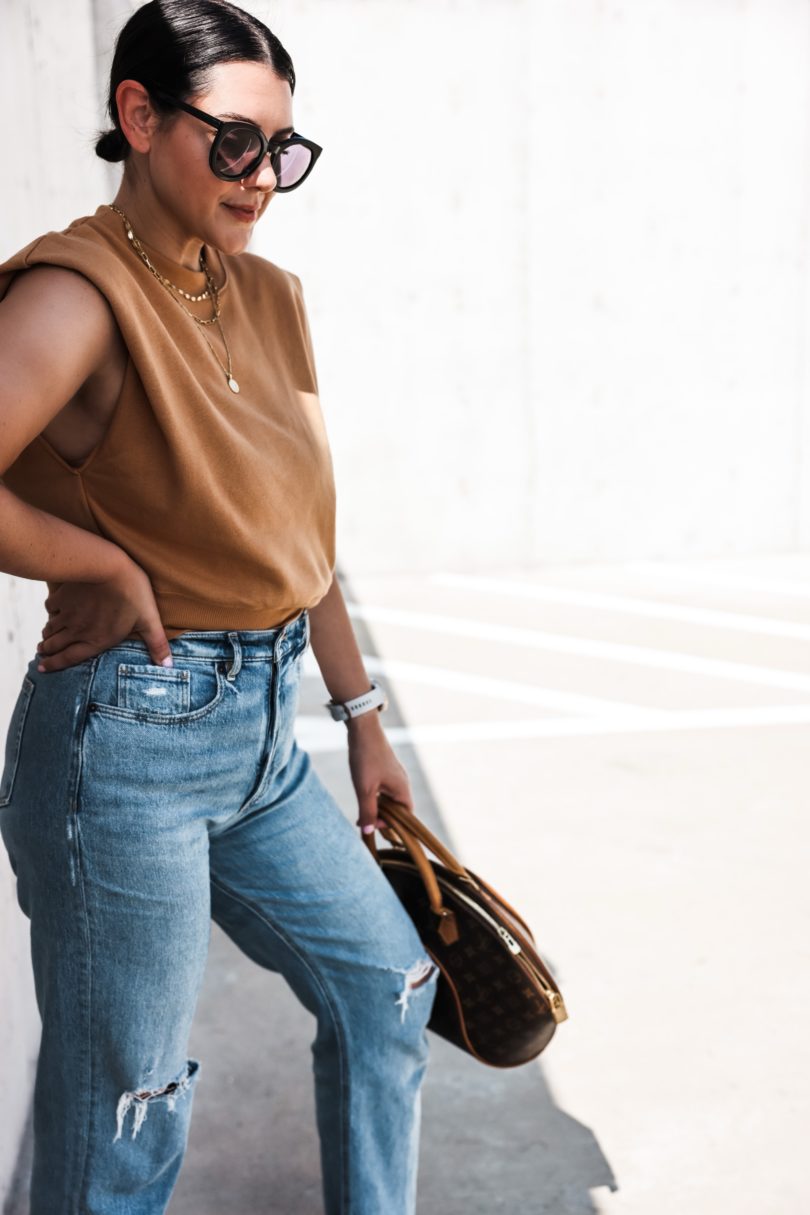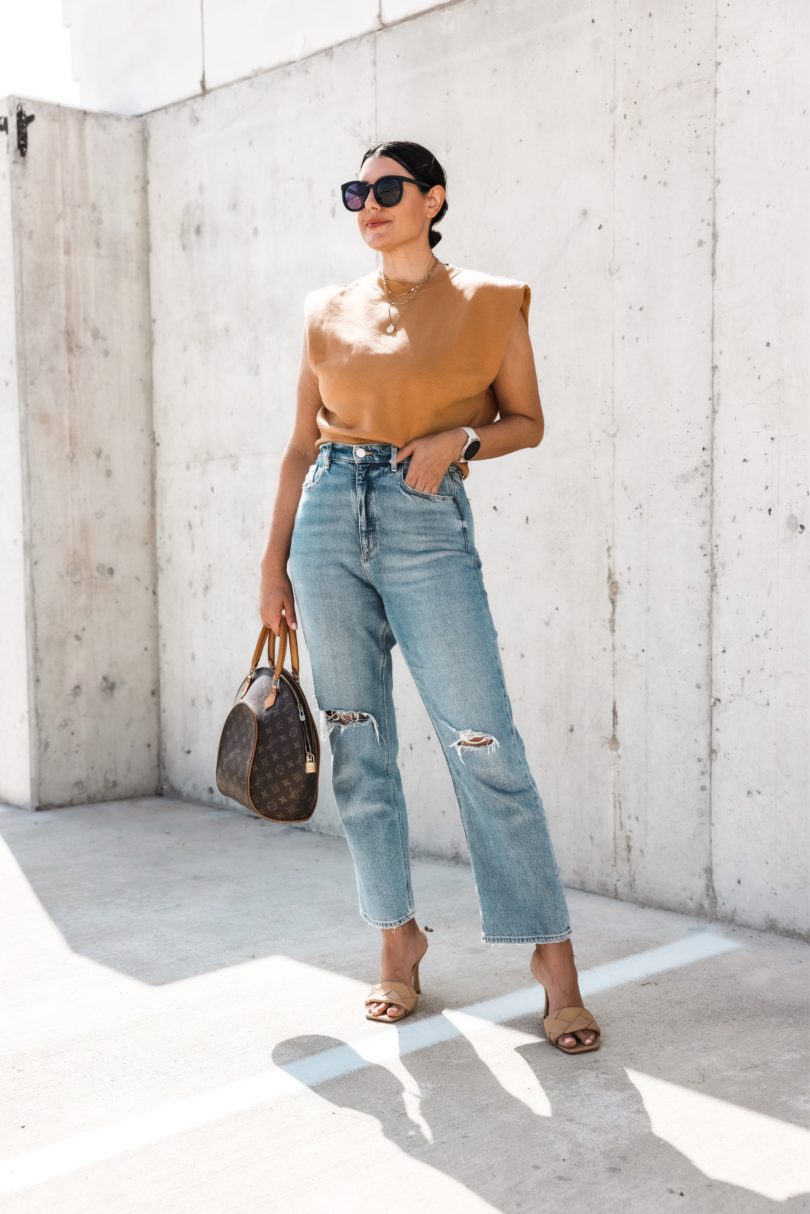 Is a padded shoulder this season's puff sleeve? Possibly. Am I going to go overboard with this trend? Absolutely. You and I both know I will blow this trend right up before your eyes. Like a hit song on the radio, it will be overplayed. LET'S DO THIS.
One thing — I love that the fashion community got together late at night and decided it was going to be called a Padded Shoulder top and decidedly not a Shoulder Pad top. I mean, don't call it a comeback guys — it's a new look and definitely not the shoulder pads of the 80s. What's different? I don't know I didn't wear shoulder pads when I was 1. But from what I can tell, the padded shoulder is less aggressive than the shoulder pads of yore. Images of 80s giant blazers are flashing in my head and that's not what this look is at all. These are nice little shoulder pillows that give just a bit of lift and shape to the tee. This top is from Target and it's a sweatshirt material with a cropped hem. I got it in the teen section (Wild Fable is teen. I will not be taking any questions.) and I sized up to a large. I had to eyeball it but the medium looked like 2 sizes smaller than the large. The large fits me perfectly and not too cropped, whew. You can find it here in a few different colors!
These jeans are from Loft, ya'll! Some of my favorites. I would think that they would be hard to wear, but actually not at all. The loose, loose fit is a bit challenging I will say especially after all of these years of skinny jeans as my go-to. But I like this pair for two reasons: distressed and the fit is fitted in the waist, relaxed in the legs. You can find them here!