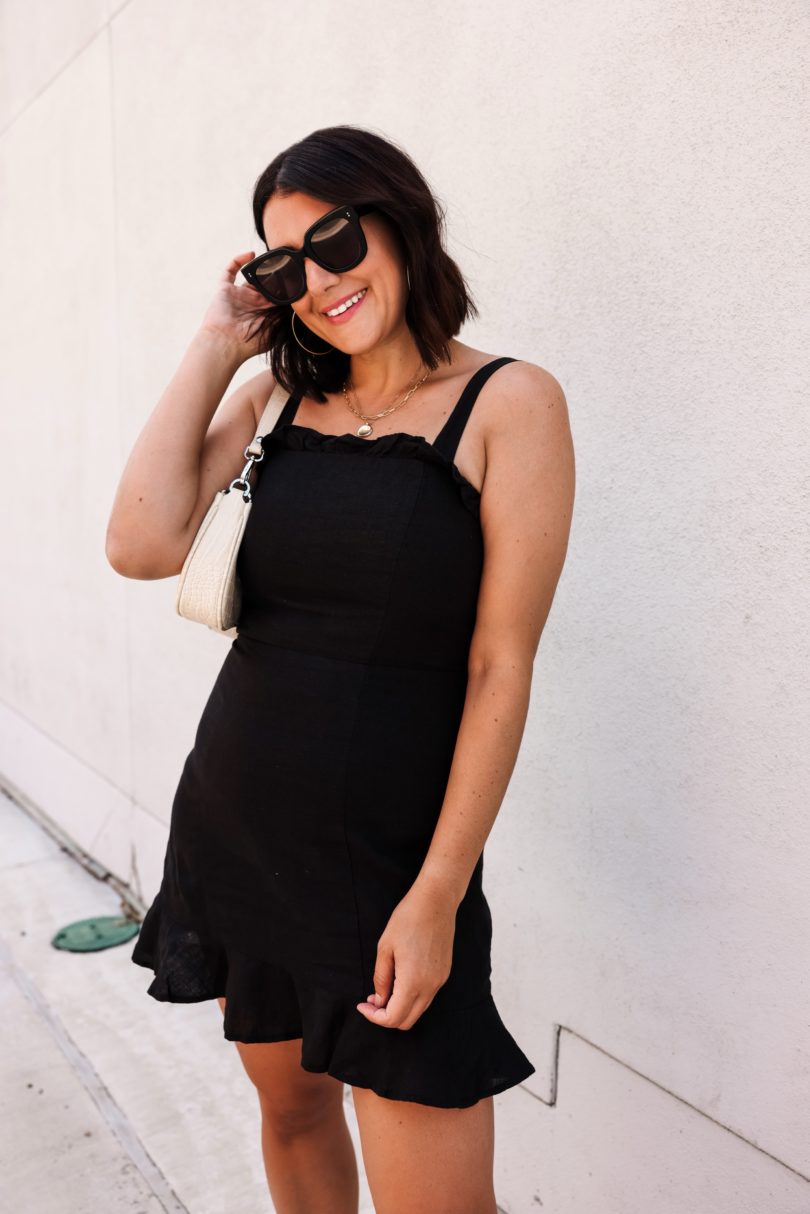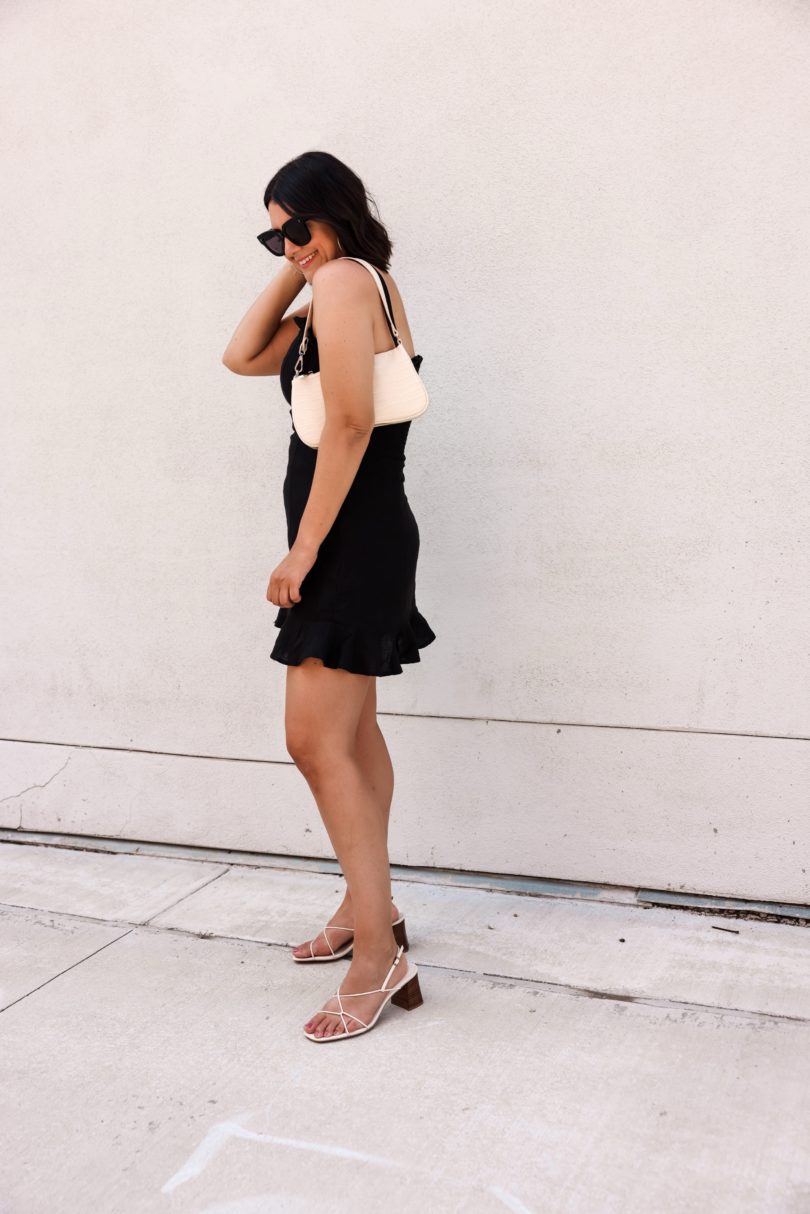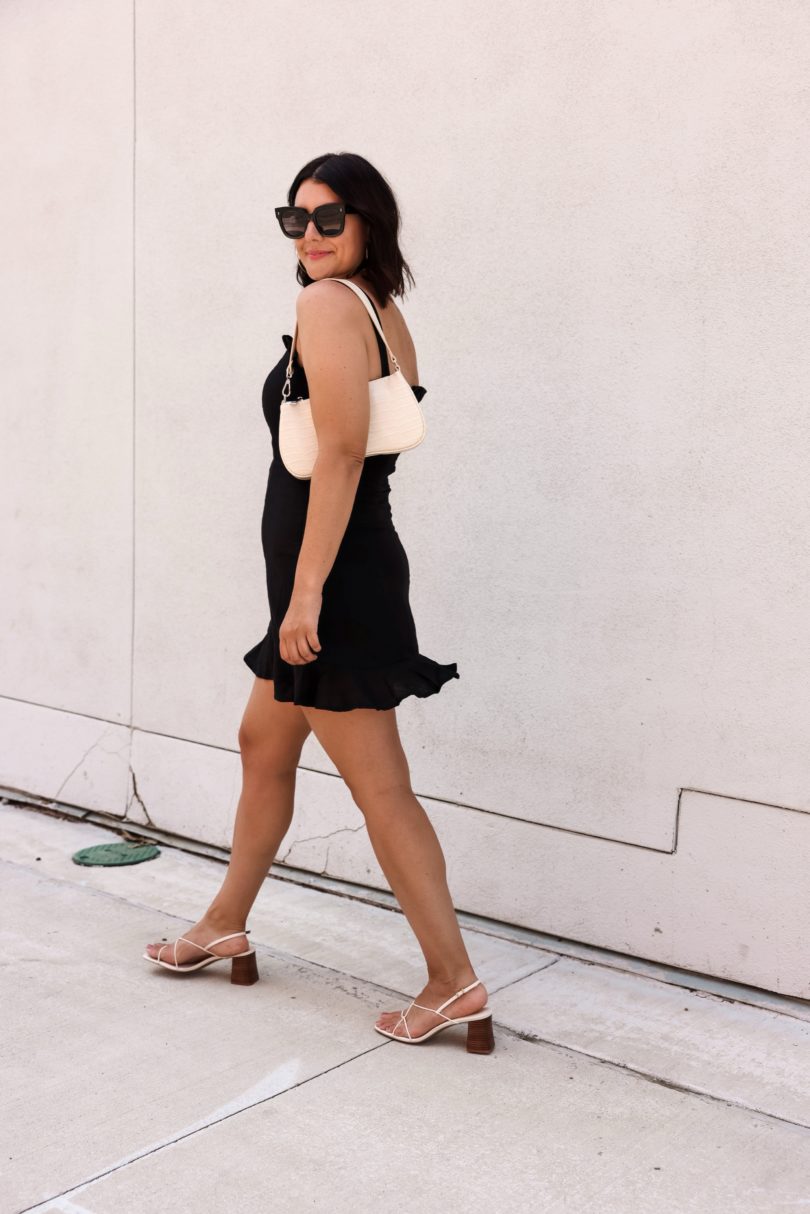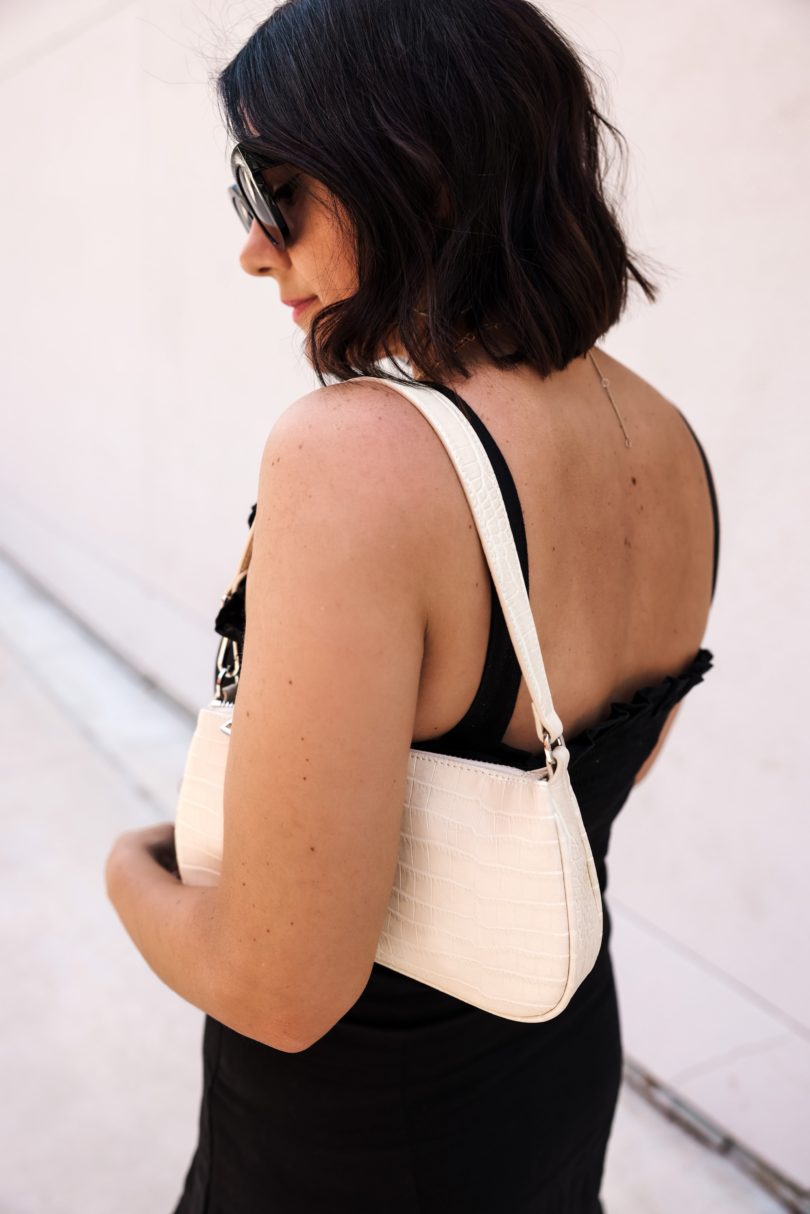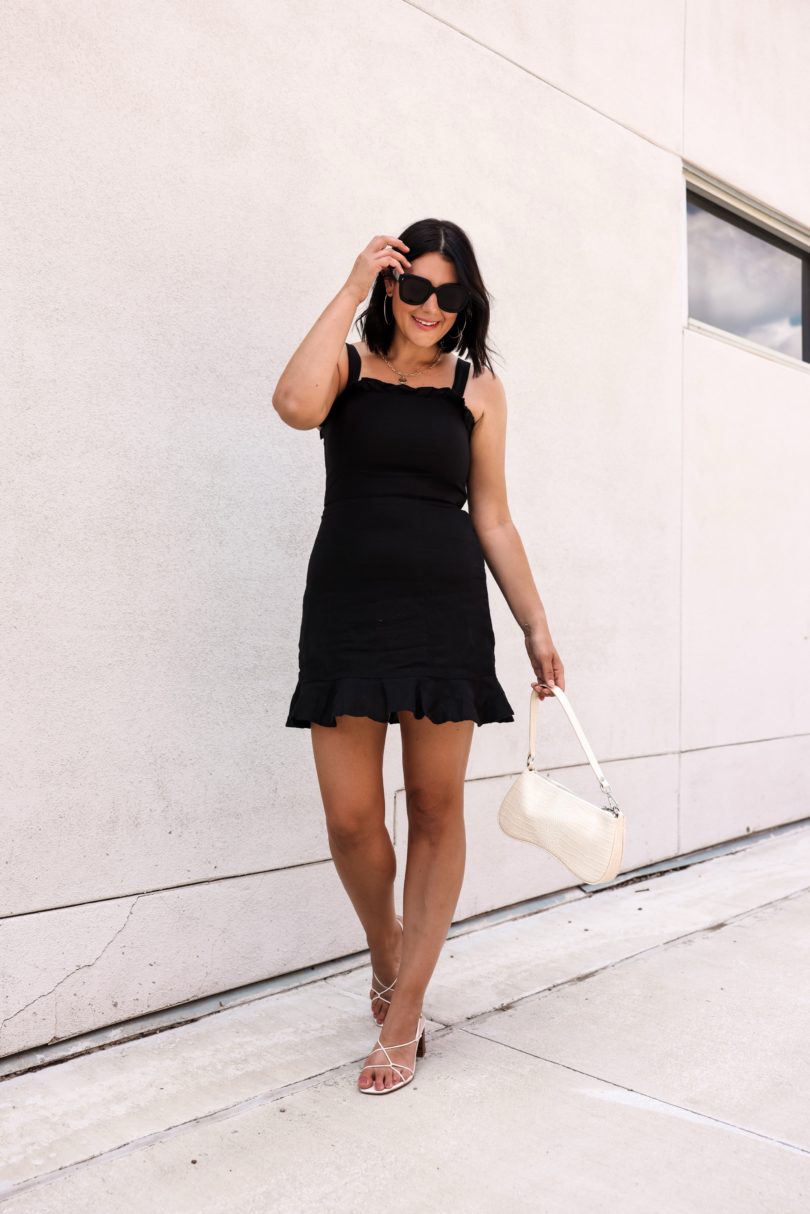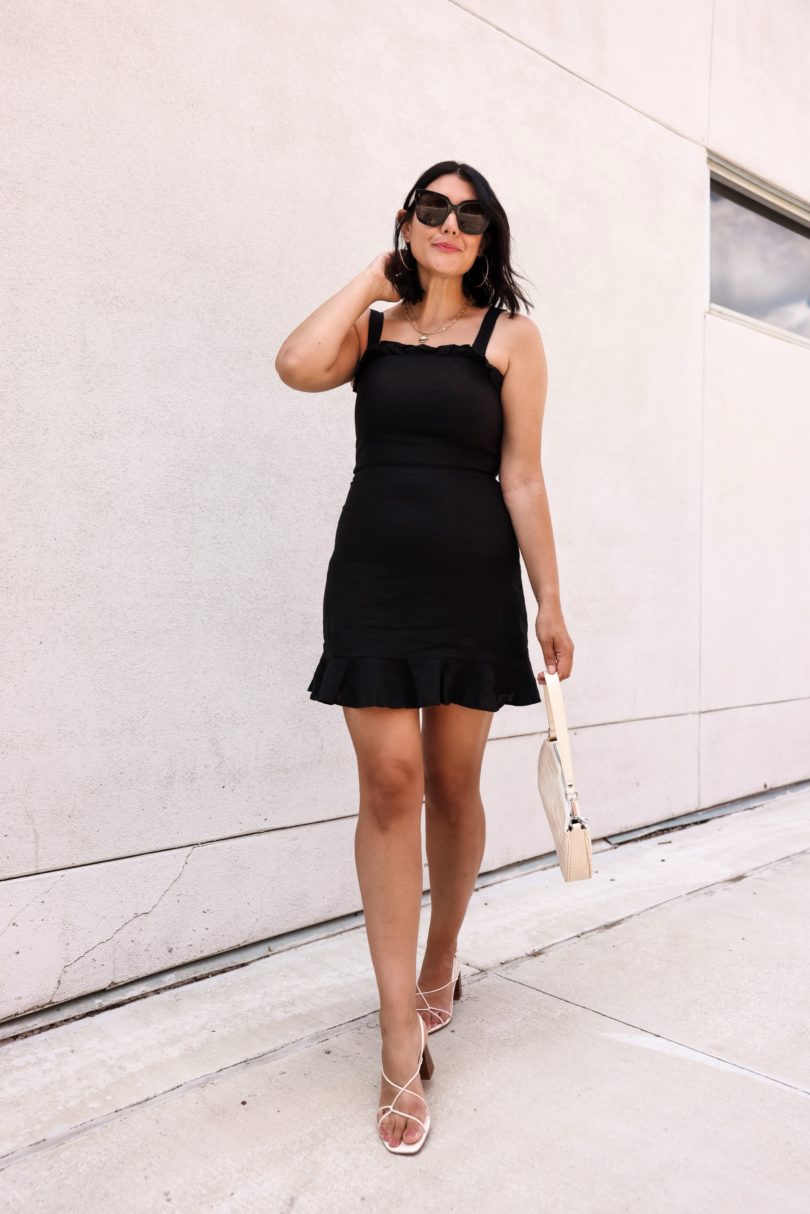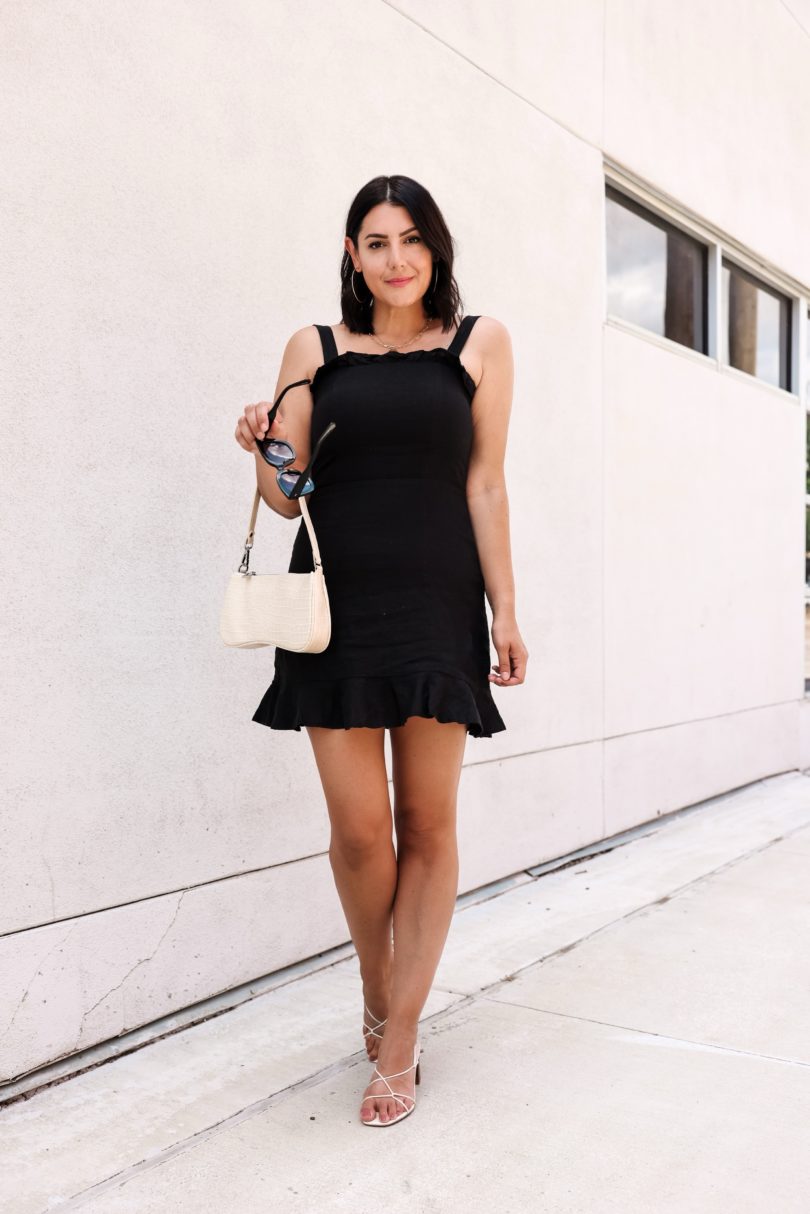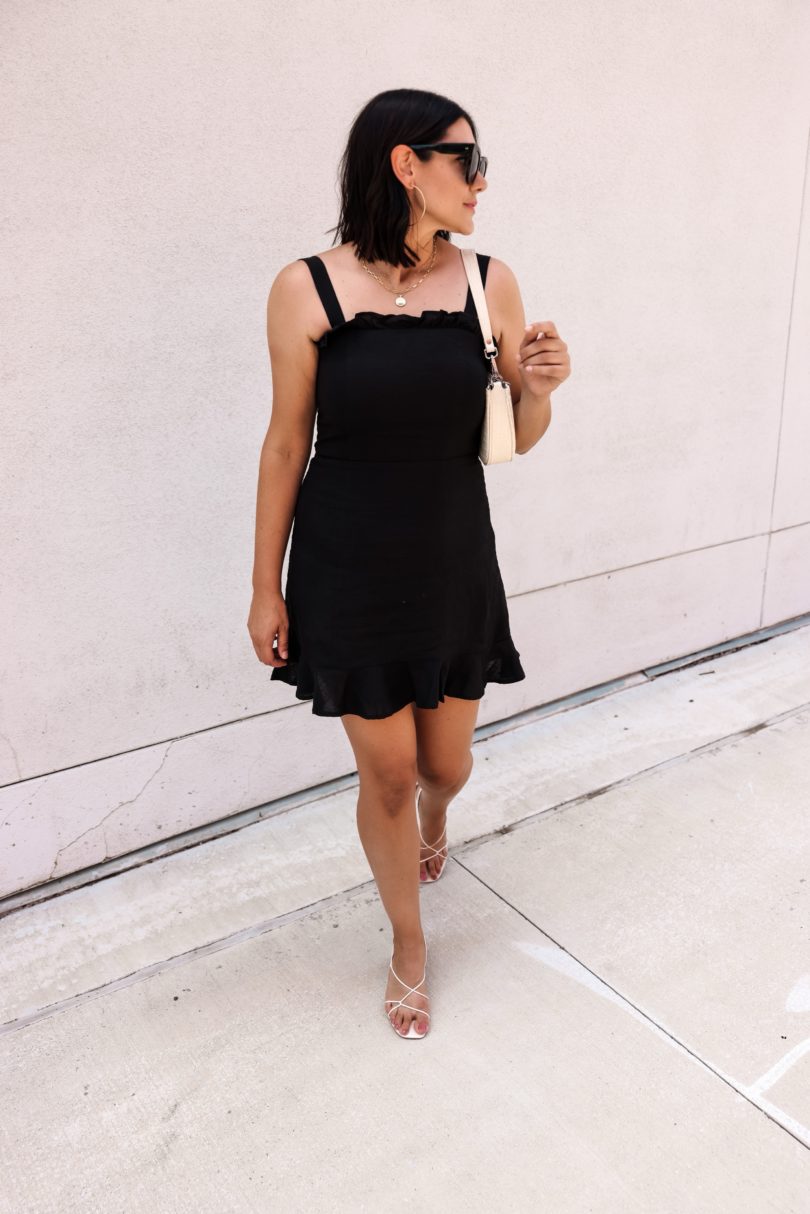 I've actually been holding on to this dress all summer, waiting for THE MOMENT to wear it.  You see, I bought it before we went on our beach vacation but never found a reason to wear it because we were so casual at the beach and this dress is not here for your boring evening, ok? She wants a date and she wants it now. Or a fun cocktail hour or even as a plus one at a wedding. Just make it fun. She didn't get steam out her ruffle perfectly to just sit and watch season 9 of The Office.
Well I finally got that moment — last week Bryan and I had a tiny staycation — just one night away — and it was absolutely lovely. (Legacy West, if you're local!) We had 18 hours away and I put on my prettiest dress for a date night that went past 7 pm. And let me tell you, it has been a minute since we have been out that late. I felt like I was 25 again. Did you guys know the air gets cooler at night? Had completely forgotten that. But did I tell you we made it to season 9 of The Office?
Yeah who cares about my date — let's talk about this dress. Rarely do I find a dress that I feel so comfortable in and I will tell you that it's selling fast in the black but it's available in the prettiest red here! I am in the 8 of the dress and it's a perfect fit. I would say true to size, tailored fit. (For what it's worth, I find all & Other Stories to fit very close to Madewell sizing.) You can find this dress here.
Have you checked out & Other Stories before? I've been sleeping on it, to be honest but I really like it. If you guys like it, too I can do a try on from there! Prices seem to be pretty reasonable and I really like a lot of the styles. Let me know!