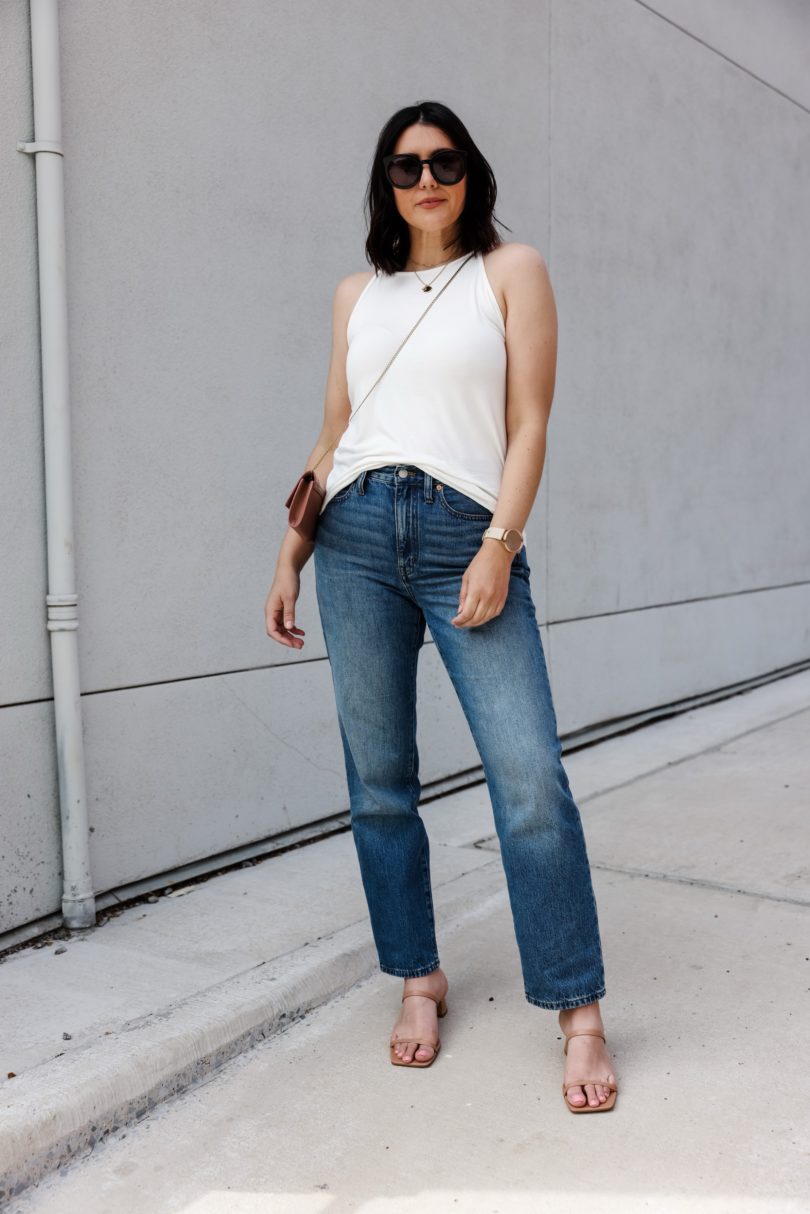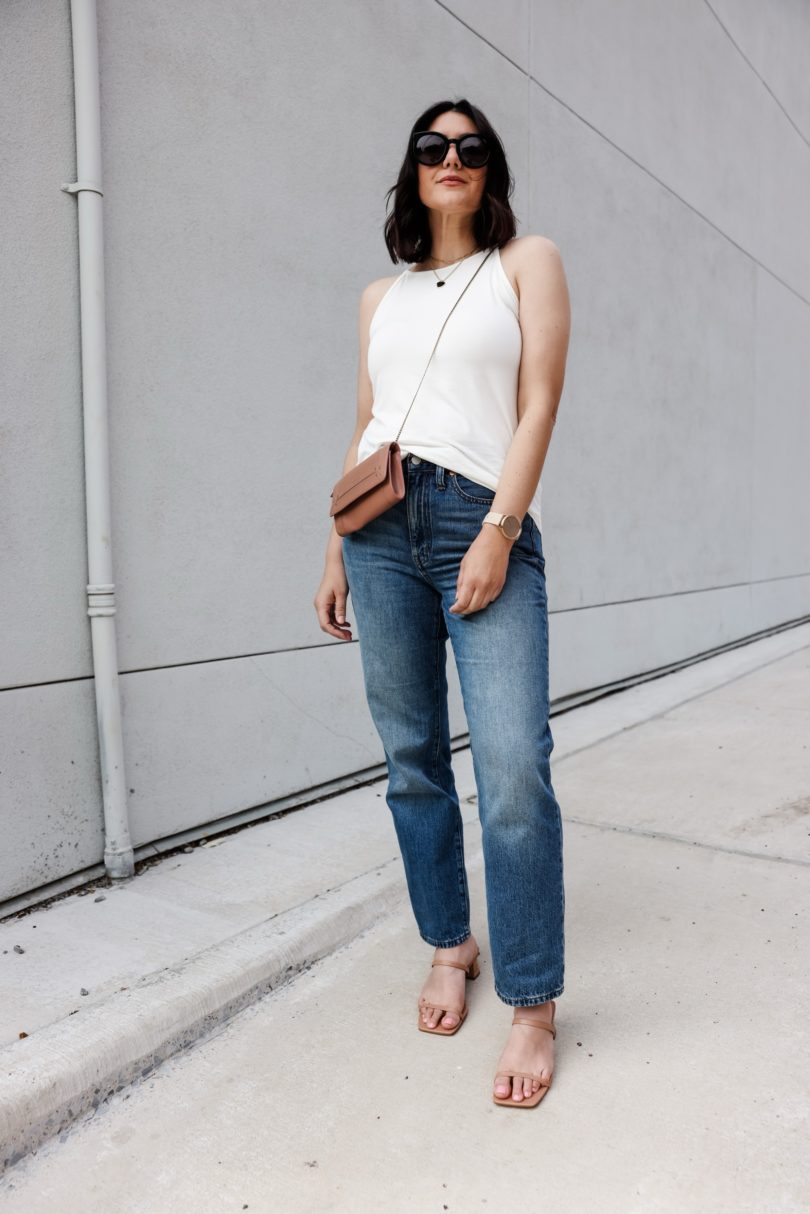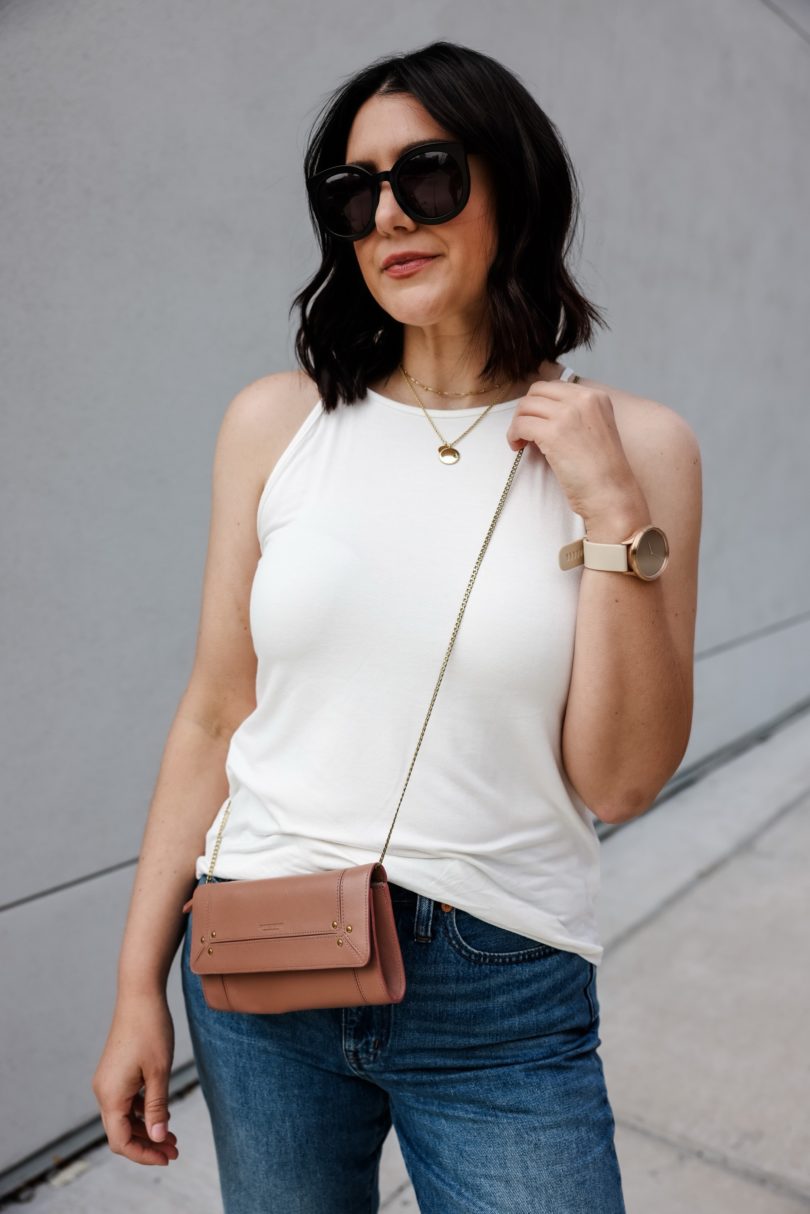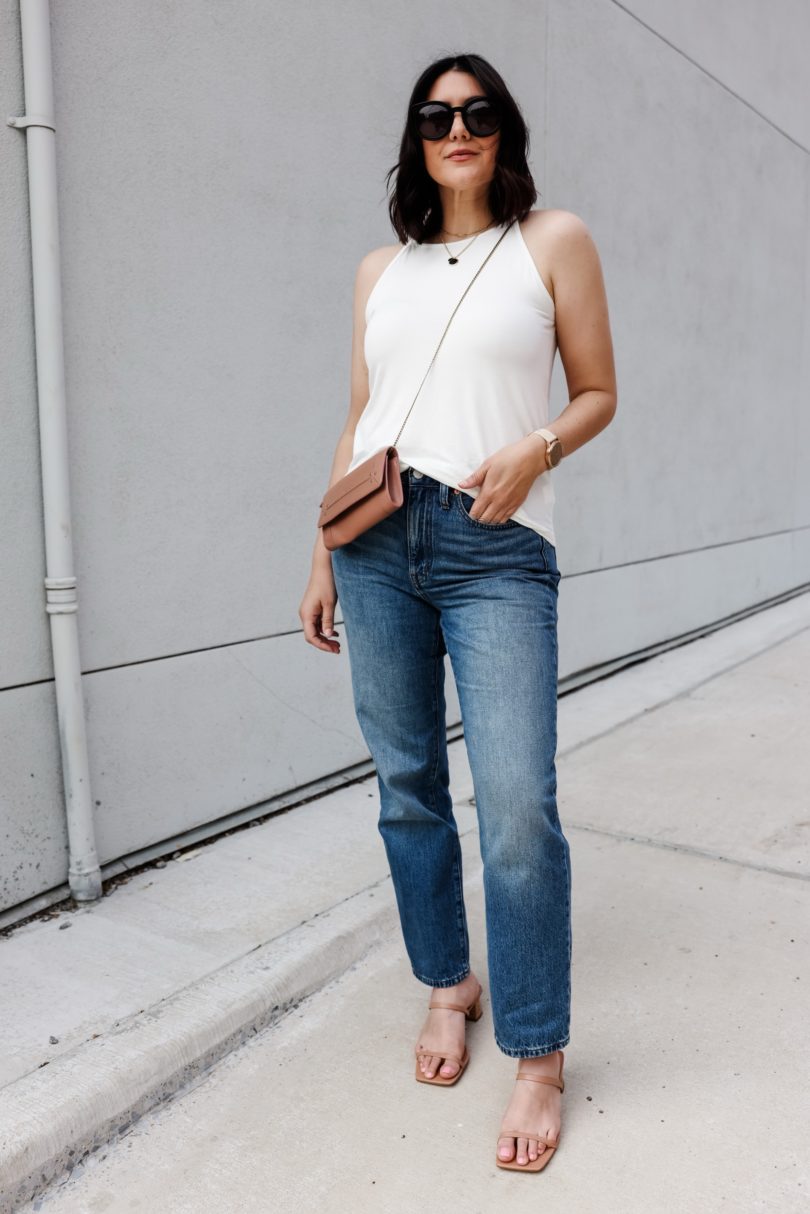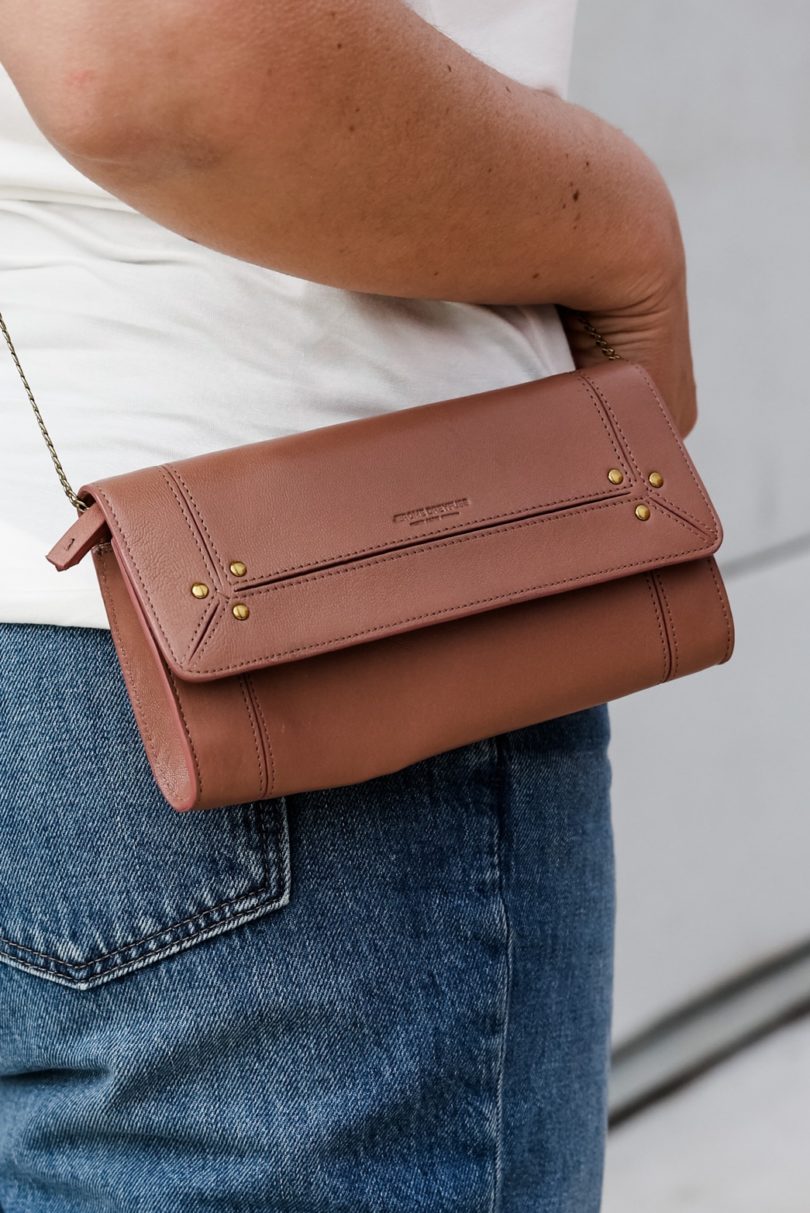 Happy Tuesday, friends! I'm always disoriented after three day weekends, what about you? It takes me a good week to get back to my normal schedule which makes no sense at all. Why does one extra day lead to my brain taking a week off? So if I'm a little late with posting today, that's why. Also I'm just late in general. God made me for comfort, not speed.
Two things I have to point out for today's post: this high neck tank is the absolute softest tank ever and I love her. She is pajama-grade soft and a nice relaxed fit for summer. I found it on Amazon and had zero expectations for it so it's probably not fair of me to say it exceeded all expectations, because there weren't any. But if there had been high standards, it would have passed them all. What a compliment.
I wear the medium and it fits true to size! Also it's a high neck / halter situation so you'll need a strapless bra, a bandeau or possibly a racerback bra although I've not tried out this option so I can't say for sure. Find this tank here!
Second important part of this post: my jeans are on sale at Madewell! I love this pair and honestly I can't believe people are sleeping on these jeans. This is a GOOD deal. What do I like about them? Well I'm so glad you asked. Relaxed jeans are trending right now but that doesn't mean all relaxed jeans are made equally. I like this pair and a pair from Loft best. This pair however sits lower on my hips than the Loft pair and I really like that look for maximum casualness. You can find this pair of Madewell Relaxed Jeans on sale here!
(If you'd like to see the Loft pair on me, check out this post here!)
So there you have it. Relaxed tank + relaxed jeans = my perfect outfit. Class dismissed.